Movies
New Captain Marvel Images Released Which Actually Make Her Origin a Bit Confusing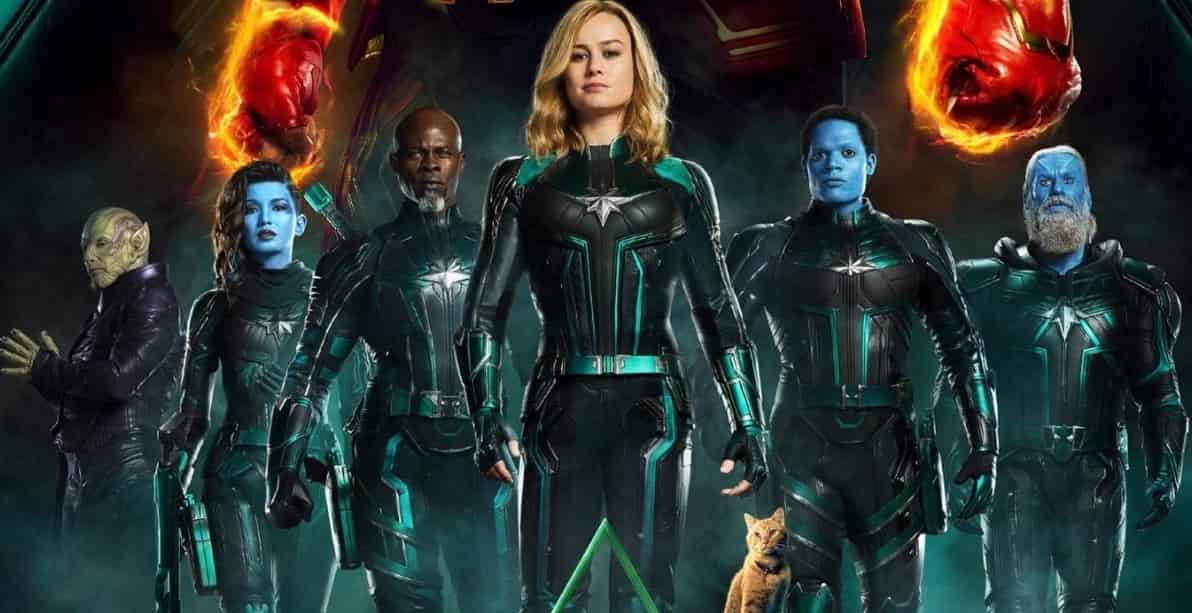 Captain Marvel is just around the corner as we are a month away from the film's theatrical release, and even though this film is quite secretive, we do know quite a bit about the film. One thing that we know for sure is that this won't be those typical origin stories that we are used to seeing.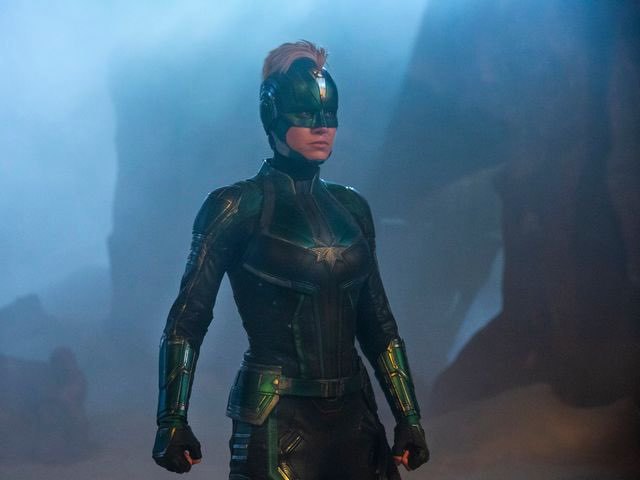 This will be more along the lines of Aquaman, where Carol Danvers already has the powers of Captain Marvel and is a part of the elite Kree military unit, Starforce. As the story rolls, we would learn about her origin through flashbacks, and by the end of the film, she will transform into her full Captain Marvel avatar.
By compiling footage from the trailers, Carol will either be sent to test a prototype aircraft or probably investigate a UFO sighting. That is when she probably gets caught up between the Kree Skrull battle, gets tailed and shot down by a Skrull ship and end up crashing. But assuming that Carol herself is a pretty skillful pilot, she'd also be able to take down the Skrull ship along with her aircraft.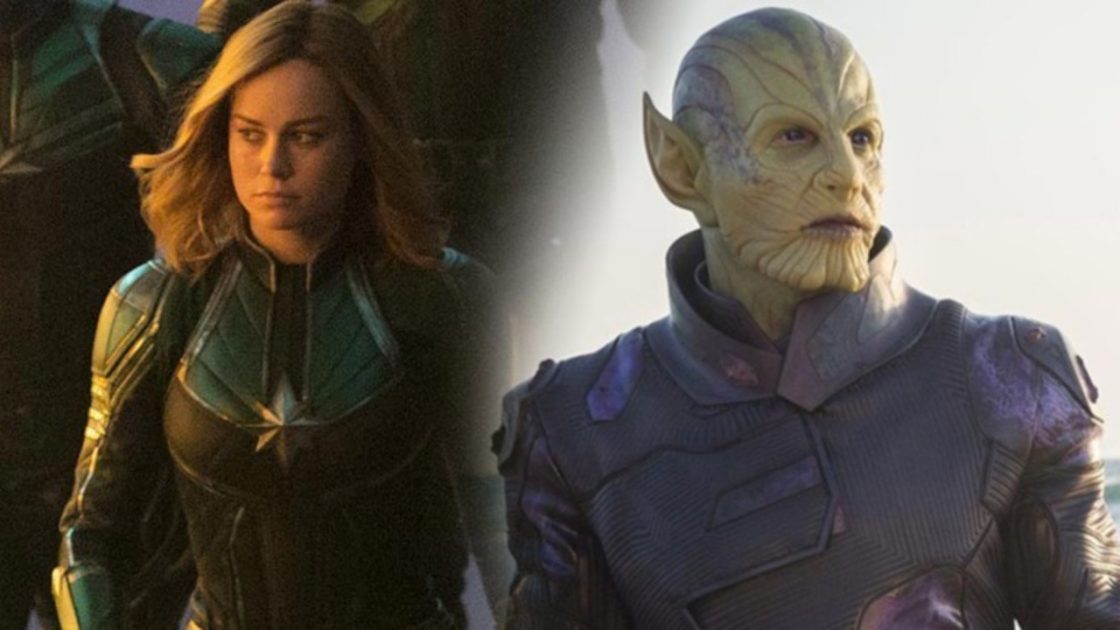 This is when she'd probably have her first encounter with a Skrull as she'd try to explore the crashed spaceship having made an unsafe landing herself. This exploration would lead to her getting powers through an explosion, which are possibly related to the Quantum Realm.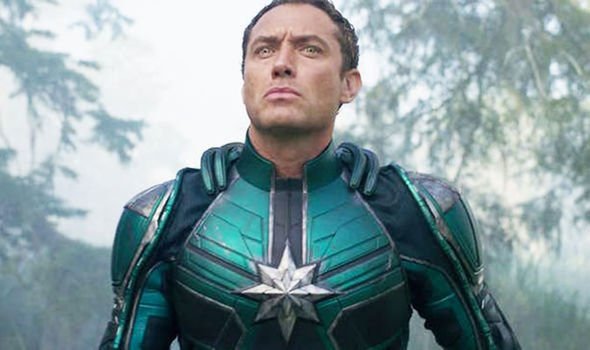 This is where the Kree Starforce Leader Yon Rogg (Jude Law) also emerges and probably takes Carol with him. Then the whole blood transfusion happens, Carol's memory gets wiped and she's turned into a proud Kree soldier.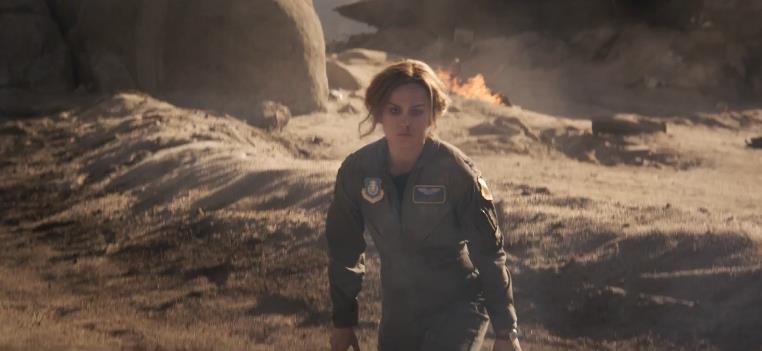 Now, this origin is totally different from what happened in the comics. Carol does get her powers from the Psyche Megatron explosion, but Captain Mar-Vell is also present there, and so is Yon Rogg. The film is taking a different approach to the story because that's what Marvel usually does.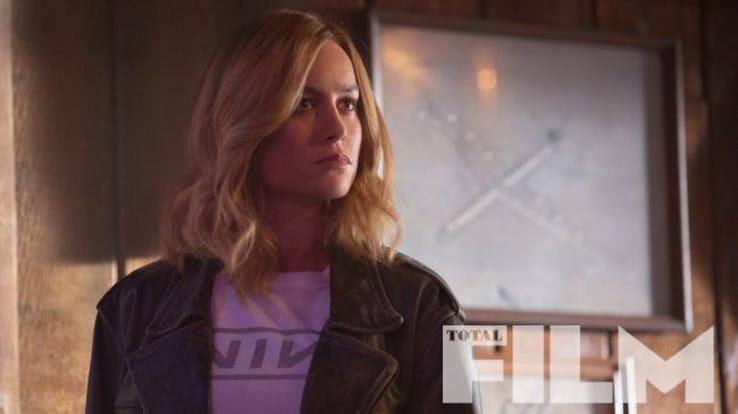 But one confusing aspect here is the Skrull present during this origin scene. As part of Captain Marvel's marketing campaign, three new images have made their way to the latest issue of Total Film Magazine. Games Radar, which is their sister magazine has released those images, as you can see above and below.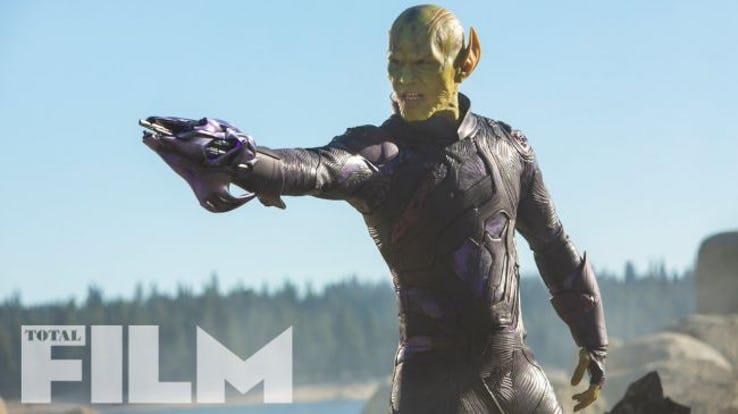 The Games Radar magazine mentions this Skrull individual as Talos, but he clearly doesn't look like the Talos we've seen in the previous images. Although this Skrull does look to be standing on the crash site. In one of the trailers, we have heard Ben Mendelsohn's Talos promising Captain Marvel to reveal the truth about her past. So, that could be possible if Talos is present on the crash site, or if he was correctly informed by this Skrull, who clearly doesn't look like Talos.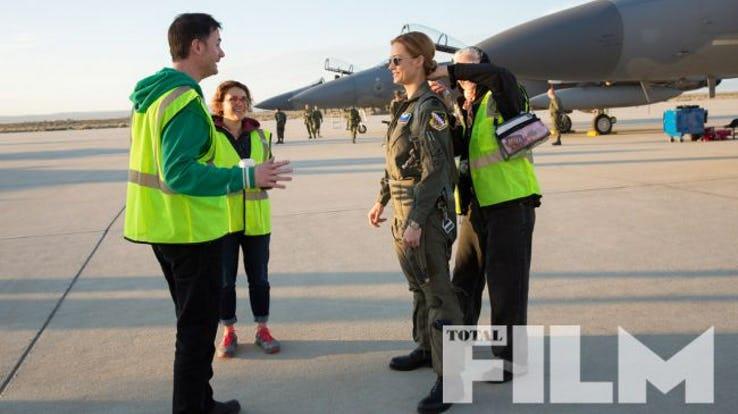 The bottom line is, things get more confusing from here on. Was Talos present on the crash site? Is the magazine incorrect in reporting information? Are Skrulls the ones to be the real bad guys or is it the Kree who have been manipulating Carol right from the beginning to use her immense powers.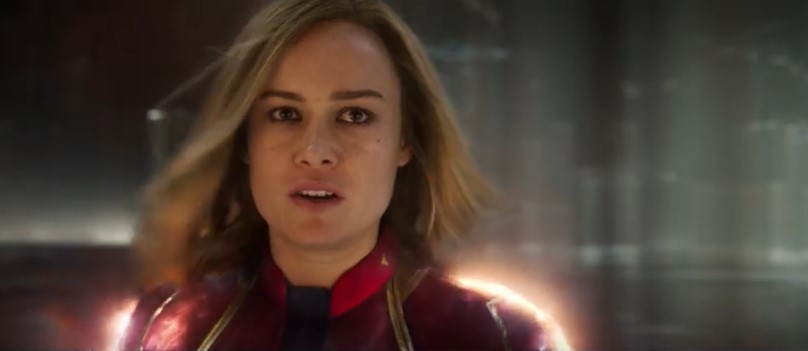 The movie is loosely based on the Kree Skrull Wars from the comics where Earth gets caught up in between all that cosmic nonsense. Captain Marvel also looks to be along that lines. The way Carol says – "I'm not gonna fight your war, I'm gonna end it," in the second trailer, it is clear that by the third act, she comes to know of the intentions of both the Skrulls and the Kree. Both these quadrants of the cosmos aren't truly good or better than one another.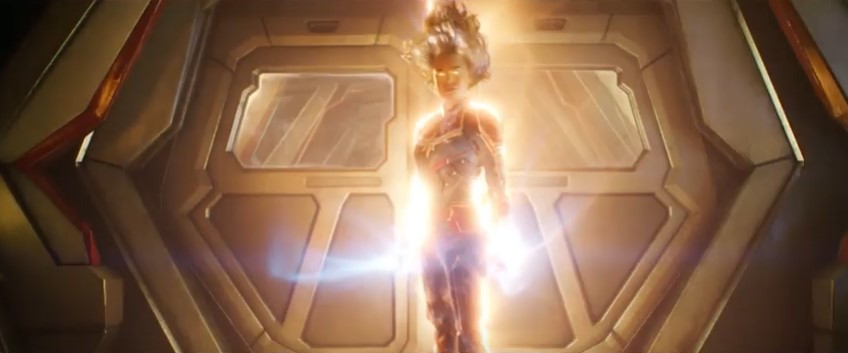 Captain Marvel releases on March 8 and it will lead us right into Avengers: Endgame. Here's the official Synopsis of the film:
"The story follows Carol Danvers as she becomes one of the universe's most powerful heroes when Earth is caught in the middle of a galactic war between two alien races," the synopsis reads. "Set in the 1990s, Captain Marvel is an all-new adventure from a previously unseen period in the history of the Marvel Cinematic Universe."