Movies
'Batman v Superman' Concept Art Reveals an Alternate High-Tech Dark Knight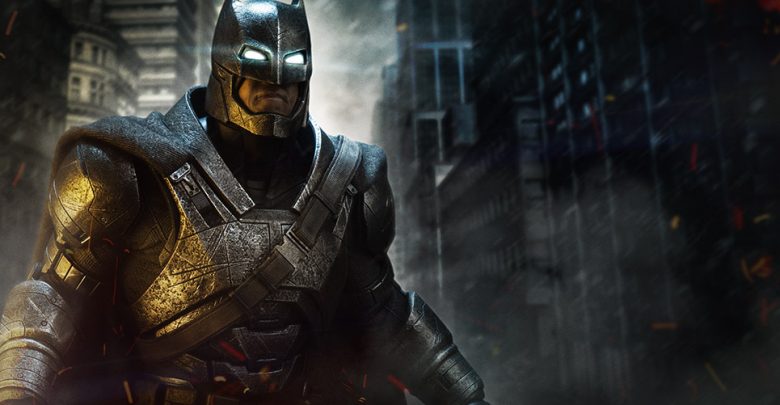 A high-tech Dark Knight has been revealed in an early concept art of Batman v Superman and I'm sure that it is one of the most coolest outfits we have ever seen if not the coolest of all. Well, we all know that Ben Affleck has already said goodbye to the character but we all still remember the suit he wore in the Batman v Superman: Dawn of Justice. But, the recent concept art has revealed that the early plans were quite different than the final result we saw in the movie.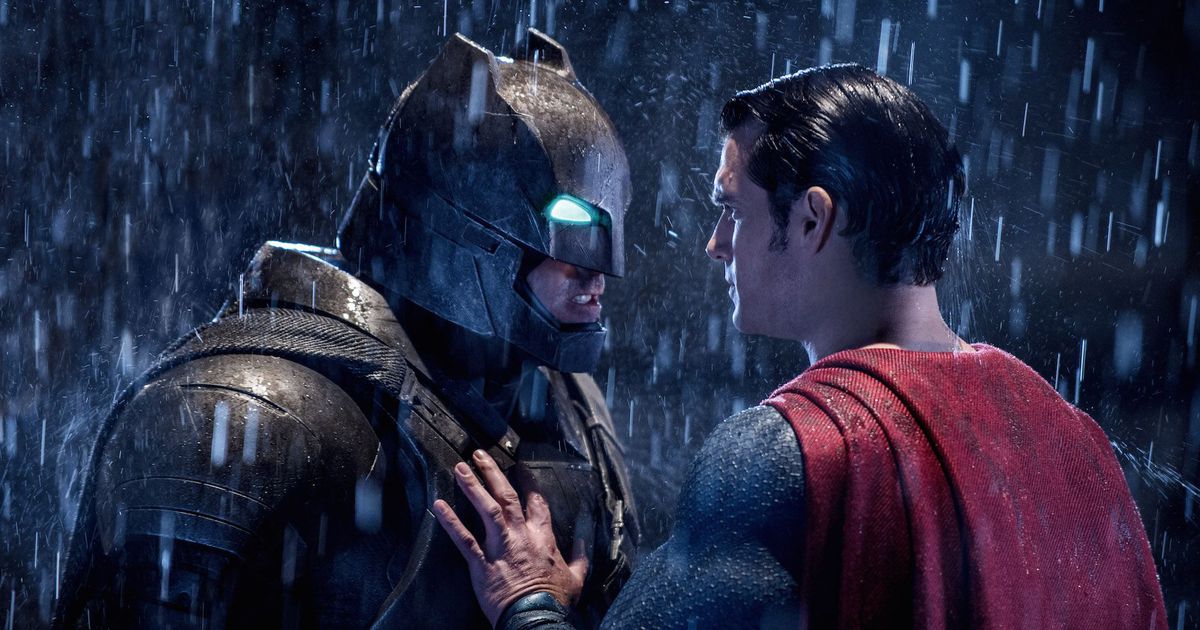 The concept art which is making quite a hype on the internet has been shared by Concept Artist Jerad S. Marantz as he has revealed his alternate take on the famous Bat-Suit and has shared the image on Instagram. The man has subtracted the canvas/cloth suit which Ben Affleck wore. Instead, he went for the high-tech, segmented armor, and tactical costumes. We have seen this look of Caped Crusader in Arkham and Injustice video games. The picture is down below, have a look: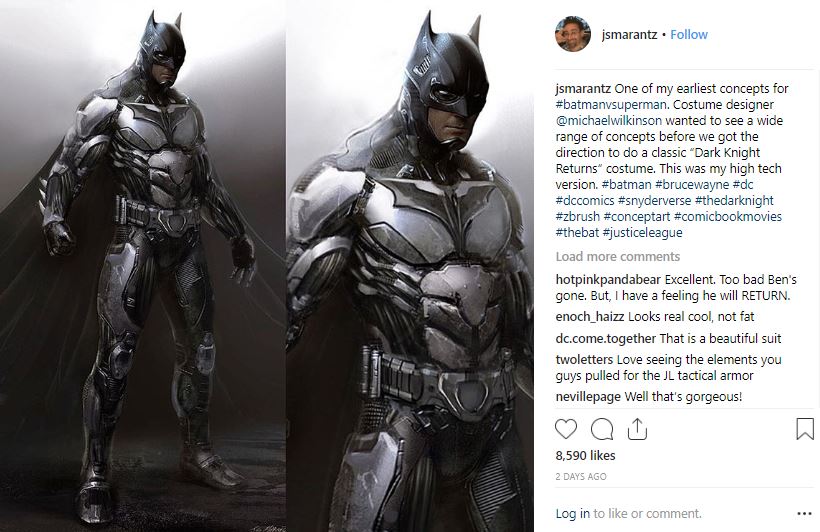 The caption reads,
"One of my earliest concepts for #batmanvsuperman. Costume designer @michaelwilkinson wanted to see a wide range of concepts before we got the direction to do a classic "Dark Knight Returns" costume. This was my high tech version."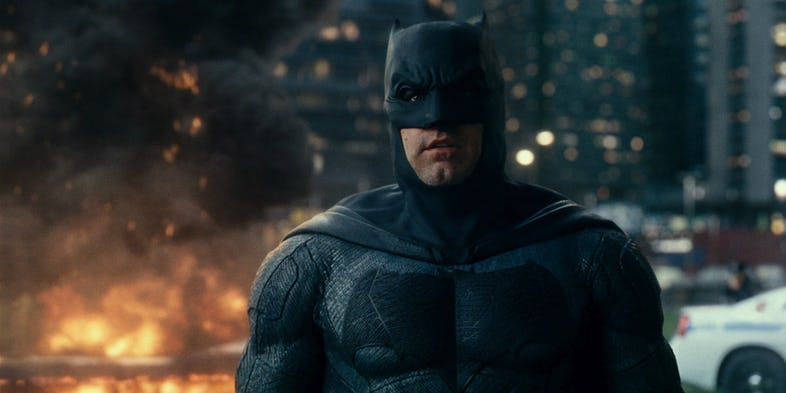 Also, the costume has that famous visual aesthetic which we have seen in the Batman Beyond Universe and is the reason why this is a completely standout costume in comparison to others. Just by looking at the costume, I think Ben Affleck and Christian Bale would feel outrageous in this suit because of its outer appearance. But there are still hopes that Matt Reeves can take something in consideration as he is going to present a young Batman very soon.
The Batman movie is scheduled to release on June 25, 2021, and we hope we will get to see a better costume of the Caped Crusader in this one.
[adinsrter block="51″]