Movies
14 Superhero Fan Castings For 2019 Way Better Than The Originals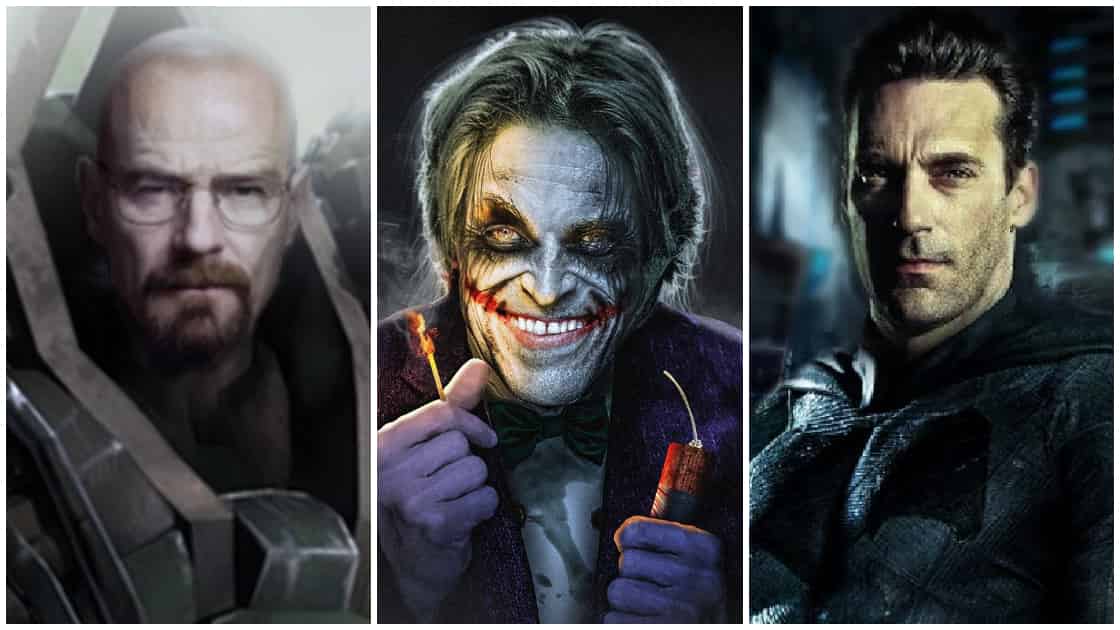 There is a reason we idolize superheroes – they represent what we could never achieve and which is why, we want the superhero to succeed so that in some way, our wishes will also be fulfilled. But sometimes, all we wish for is the superhero to turn around and come back with a new face that is less ugly and way better than the last one. Presenting – 14 Superhero fan castings for 2019 way better than the originals!!
14. Jon Hamm – Batman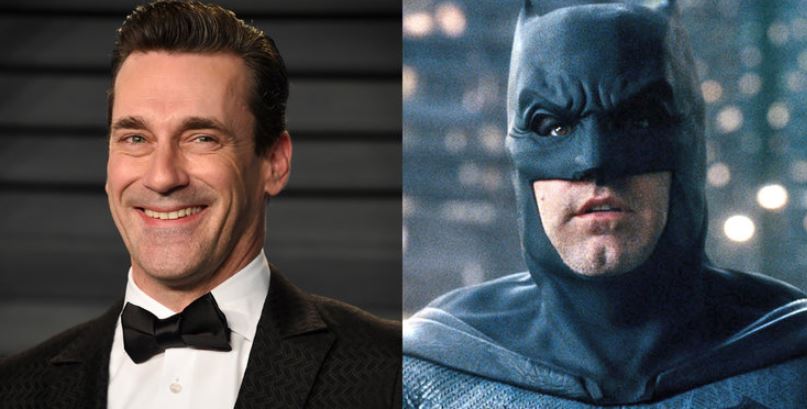 Ben Affleck may be the best Batman we ever had on the Big Screens but he too is human. The wrinkles of fate and time will show up on his face one day and he would not be able to play the Caped Crusader anymore. To that end, WB Studios has already built up a contingency. After Ben Affleck, the next Batman candidates have already been chosen. But our money is Jon Hamm, the guy with the craziest set of acting chops in all of Hollywood.
13. Kurt Russell – Mr. Nobody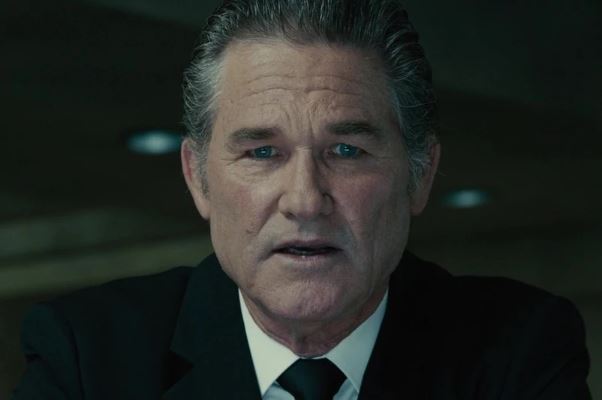 Mr. Nobody is the villain that the Doom Patrol will be up against in the Doom Patrol TV series. Mr. Nobody will be played by the lesser intimidating Alan Tudyk. But we have a better idea. Nobody has the power to drain people of their sanity, turning them permanently crazy. Considering the supervillain of the show has such a not so cool superpower, they could have at least allowed Kurt Russell to play the role. And Alas! Here we are.
12. Ralph Fiennes – Charles Xavier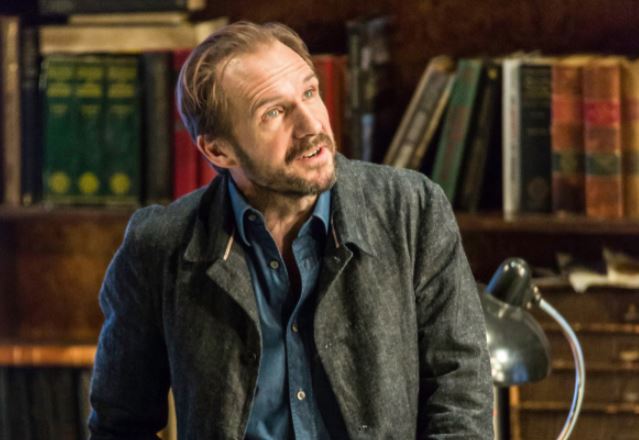 Professor Xavier is the beacon of hope and light to all of the mutant kind in this world. It is through his guidance that the X-Men became such a popular team. Patrick Stewart and James McAvoy have both been honoured by playing the Professor on screen. It is time for someone else to take in the reins. After Dark Phoenix, we want Fox Studios to pick up this guy to play the role – Ralph Fiennes, the highly decorated Oscar-nominated actor.
11. Aaron Eckhart – Captain Mar-Vell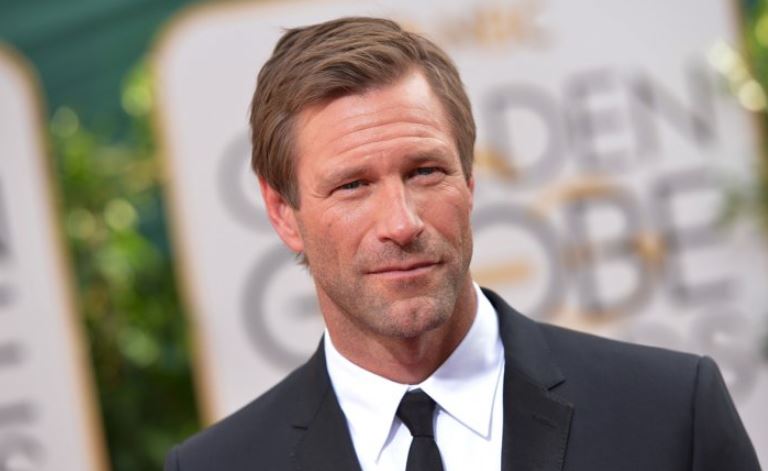 In the comic books, Captain Mar-Vell is the original superhero bearing the Marvel moniker in Marvel Comics. He is a Kree warrior who defected to Earth and sided with the good guys to stop an incoming Kree invasion of the planet. The movie Captain Marvel, featuring Brie Larson as Carol Danvers, will also feature Mar-Vell but he will be played by Jude Law. Law is known to play subtle and layered characters. Aaron Eckhart, on the other hand, has experience when it comes to portraying brash icons like he did with Harvey Dent in The Dark Knight.
10. Rose Leslie – Batwoman
With the Arrowverse crossover titled Elseworlds, we were introduced to the Batwoman of the CW network played by none other than the super-hot Roby Rose. But there is another Rose out there. One that could be a better fit for the role of Batwoman. Rose Leslie was a major player in the Game of Thrones universe. Her character might have been dead now but her popularity has only amplified ever since she debuted. With Batwoman's solo series about to hit the small screens this year, we urge the CW to reconsider.
9. Gaten Matarazzo – Billy Batson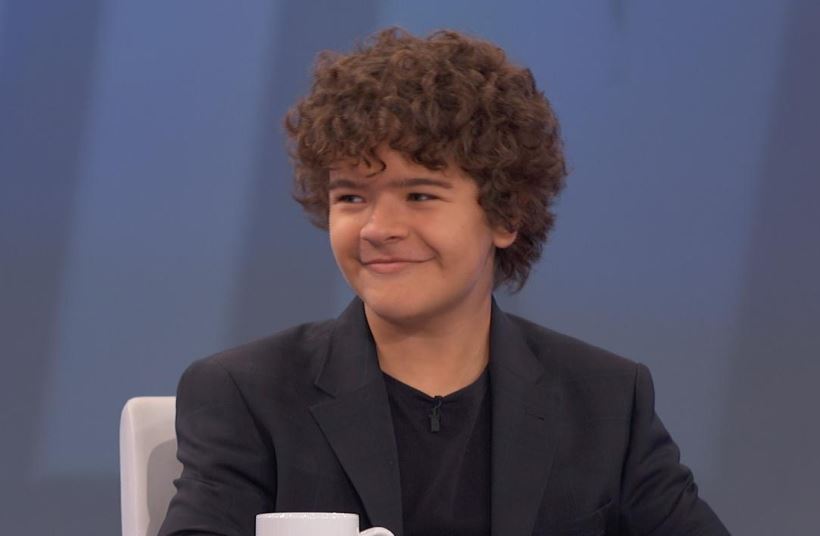 With the power to face off against the Man of Steel, Billy Batson is a force to be reckoned with. He is also a big fan of superheroes and this is what makes him unique. Billy is both a superhero and a superhero fanboy. The Original Captain Marvel aka Shazam will star Eddie Kaspbrack of It (2018) fame as Billy Batson. But there is another kid who could have done the role better. It is none other than Gaten Matarazzo aka Dustin from the Stranger Things Universe. The latter kid would have been a better option, don't you think??
8. Cillian Murphy – Mysterio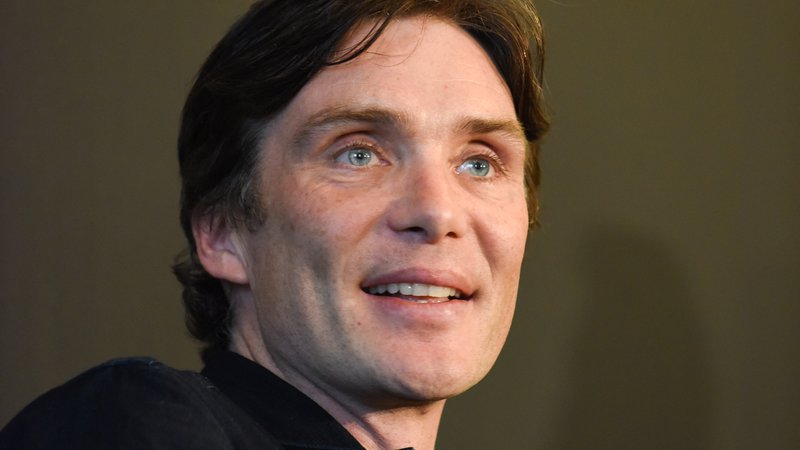 One of the most underrated actors of the movie-making industry, Cillian Murphy is not new to the superhero genre. He has already played Scarecrow, a classic Batman villain in Batman Begins. The way he made Scarecrow look menacing is why we would like him to play the magician and crime enthusiast called Mysterio in Spider-Man: Far From Home, the sequel to Spider-Man: Homecoming. Jake Gyllenhaal is a good actor but we need someone with raw, untapped passion and a look that shows a raging storm is about to blow up on his face anytime now. Cillian Murphy would have been perfect for this role.
7. Patrick Warburton – Shazam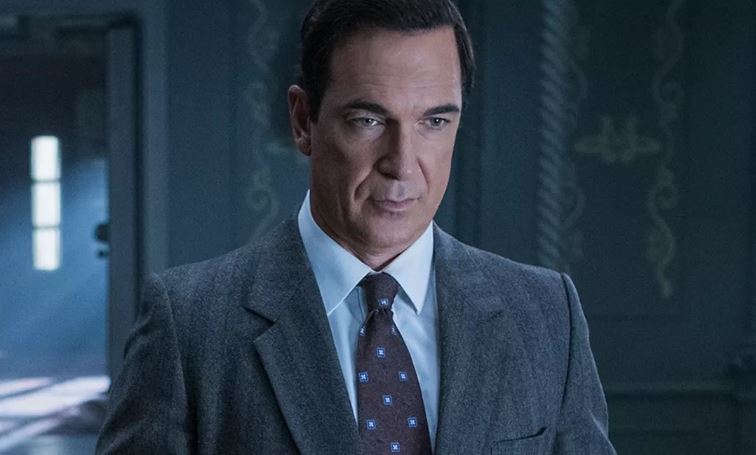 The comedian artist is a hulking figure and has already played a superhero in Amazon Prime's The Tick TV Series, where critics had praised Warburton's acting style in the show. The hero known as Shazam is quirky, witty and has incredible one-liners and childish comebacks. Patrick Warburton is a master of both. He also has an enormous body which is primed to portray the role of the world's mightiest mortal.
6. Millie Bobby Brown – Wolfsbane
The New Mutants from Fox Studios will feature several mutants trapped in an underground facility as they try to survive whatever comes next. Wolfsbane, Magik, Sunspot, Mirage, and Cannonball will be playing significant roles in the movie. Maisie Williams, better known as Arya Stark of the game of Thrones Universe, could be the ice breaker or the ship sinker as Wolfsbane. Millie Bobby Brown, with her previous acting experience as a helpless child/psychic in Stranger Things Season 1 and 2, we sure have our expectations high on Williams to deliver.
5. Ray Fisher – Cyborg
Isn't he already the Cyborg in the DCEU? Then why is he on this list? Well, we are not talking about Ray Fisher's role in the DCEU movies. The Doom Patrol is coming to town with DC giving the show the green signal. Shooting is almost over and the show will hit the small screens anytime now. But here's something that caught us off guard – Doom Patrol, in the comic books, has Cyborg as a crucial member. And the show also shows him as part of a team. Jovian Wade plays Cyborg aka Victor Stone in Doom Patrol. Why did not DC just stop wasting time and include Ray Fisher in the TV Show as well instead of hiring two actors to essay the same role?
4. Lupita Nyung'o – Storm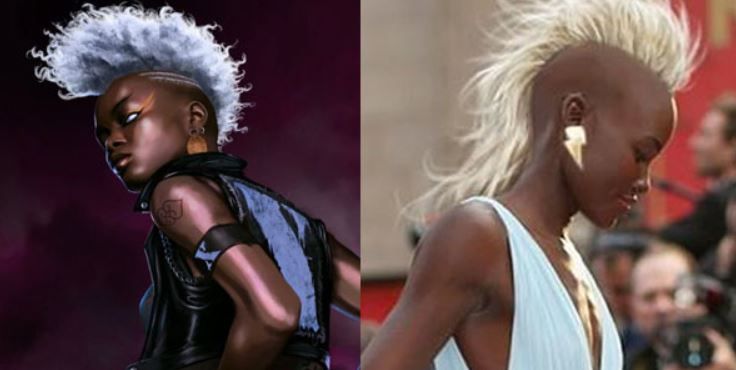 After Halle Berry, the role of Storm went to another actress and that is when all hell broke loose for the Omega level mutant in the movie theatres. Storm was vague and forgettable as a character in Apocalypse. In the comic books, she is a badass. Lupita Nyong'o played Nakia in Black Panther and is the love interest of T'Challa in the movie. Fun Fact – in the comic books, Black Panther and Storm are a couple. If the MCU converts Lupita's character into the Storm, it could be a nice little way to integrate the X-Men into the MCU.
3. Bryan Cranston – Lex Luthor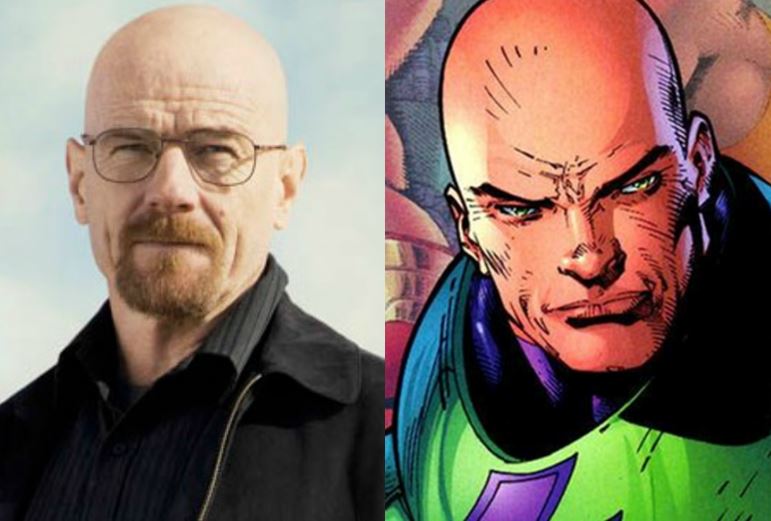 Bryan Cranston is more popularly known as the actor who plays Walter White in the popular show Breaking Bad. Cranston can emulate both sarcasm and deadly bloodlust at the same time. Breaking Bad is a prime example. Lex Luthor is a businessman who has a shady past and an even shadier future. So did Walter White in Breaking Bad. If there is anyone who can play the proud business tycoon better than what we have onscreen right now in the form of Jesse Eisenberg, it is Cranston without a doubt.
2. Saoirse Ronan – Jean Grey
Let us be honest – Sophie Turner was terrible at playing Jean Grey in X-Men: Apocalypse. When it comes to Jean Grey, the woman who plays the part must not only show vulnerability but also radiate uneasiness and have an air of mystery around her. Turner's meek dialogue delivery combined with her rather overlooked screen presence is a prime reason why she is not fit for the role. Saoirse Ronan has been essaying such roles with each movie she is starring in and all her movies are winning accolades in international platforms. Perhaps the MCU will consider Ronan instead of Turner.
1. Willem Dafoe – Joker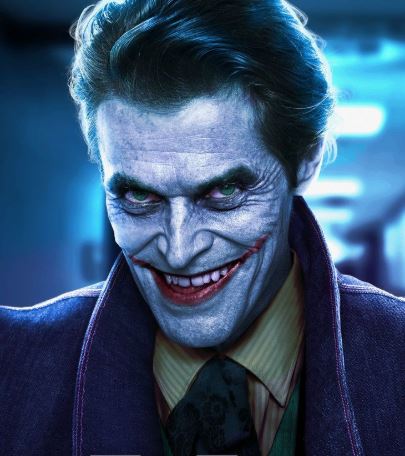 The one fan casting that topped our list was Willem Dafoe as the Clown Prince of Crime of Gotham City. The guy has the jawline, the grin, and the acting chops to nail the role of the Joker in the DC Extended Universe. Joaquin Phoenix is undoubtedly a gifted actor but his acting style is not in sync with what the Joker embodies. Willem Dafoe is known to play volatile characters on screen. The Green Goblin of Sam Raimi's Spider-Man was a massive hit because of Dafoe's Goblin. We believe the DCEU can also work on some similar magic.