Movies
Spider-Man: Far From Home Trailer has Swung into the Internet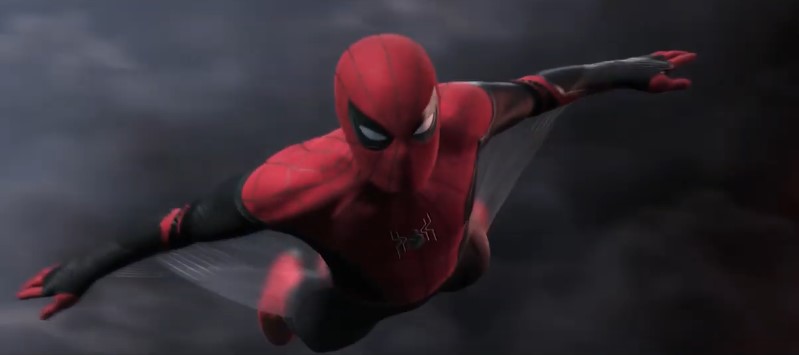 Captain Marvel started the Marvel week of trailers as it premiered its second trailer last month. Then came the big trailer we all were waiting for as Avengers: Endgame literally lit the internet on fire. But then, the Spider-Man: Far From Home trailer disappointed fans as it was only debuted at Brazil CCXP, and didn't get an online release. But now over a month later, the trailer has finally arrived and you could not have asked for more. Here's the first official trailer of Spider-Man: Far From Home released by Sony pictures:
We got to see quite a lot of snippets from this film in particular as the set photos and videos pretty much covered the entire marketing of the film. But now with the trailer out there, we get to know that what we saw in the set photos doesn't even tell us a quarter of the film. In the 2 Minutes 30 seconds of the trailer, we get the idea of what this film is going to be without actually getting any Avengers: Endgame spoilers. Now you have to admit that this trailer has beaten the other two MCU film trailers and Sony has done some remarkable editing upon it.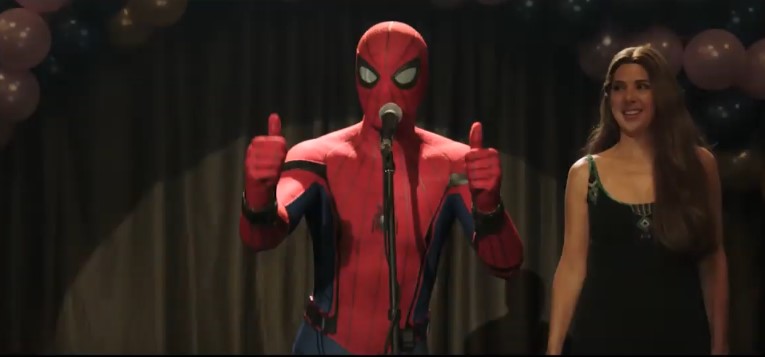 The trailer begins with a Spider-Man and Aunt May team up, which surprisingly is a pretty nice way to take things forward. But the big hint that comes here is that newly developed "romance" between the Hot Aunt May and Happy Hogan.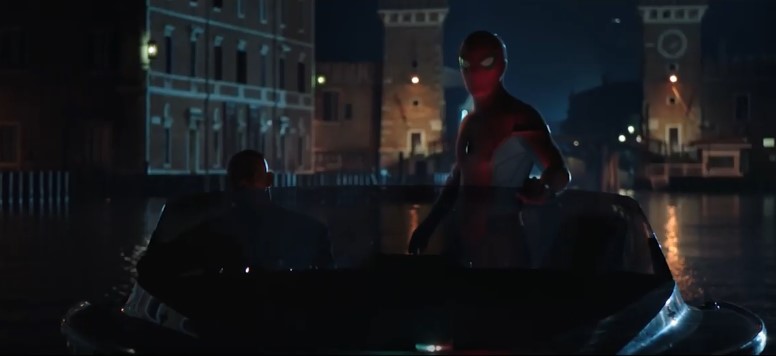 We See Peter Parker going on a vacation to Europe along with his friends and he actually leaves his suit back in New York. This trailer is obviously along the lines of the description that we got from Brazil Comic Con Experience. We already knew that Peter Parker gets recruited by Nick Fury to fight the Elementals, and he is wearing 2 of his new suits. But the big highlight here is that Mysterio gets introduced as a hero at first. He teams up with Peter Parker for the better half of the film, but later as the story would unravel, he will turn out to be the big bad we've all been longing to see.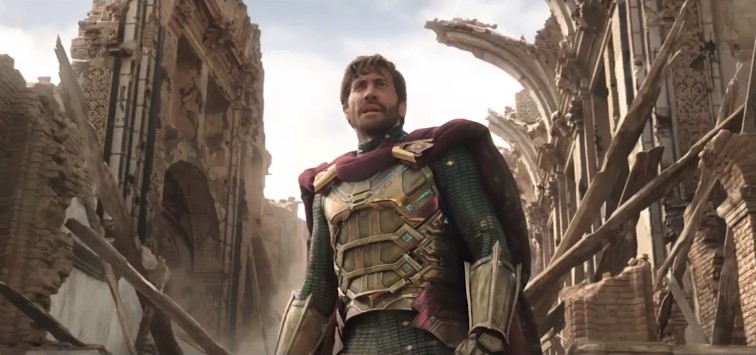 We wanted this trailer to reveal the full look at Mysterio with the Fish Bowl and everything, and it did exactly that. We got our first look at Mysterio, who was described as a mesh of Iron Man and Thor, which was totally appropriate. Along with Mysterio, we got to see the Elementals which include Sandman, Hydro Man and Molten Man.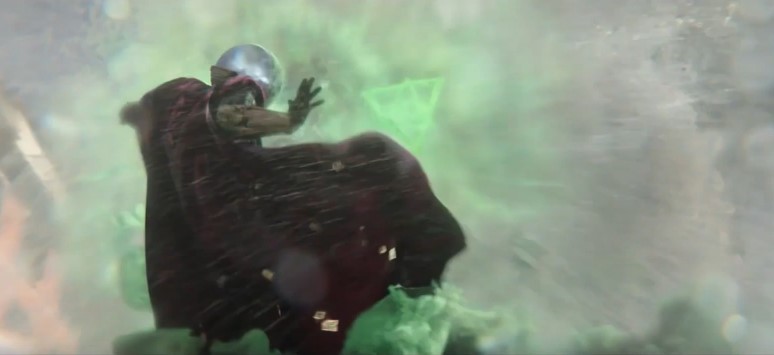 Mysterio vs. Hydro-Man just looks visually epic. The whole trailer just sends out a positive vibe and the effects done one the film look pretty sick! Sony has a sure shot win with this film, and we do get the whole Phase 4 vibe from this trailer.
Hydro-Man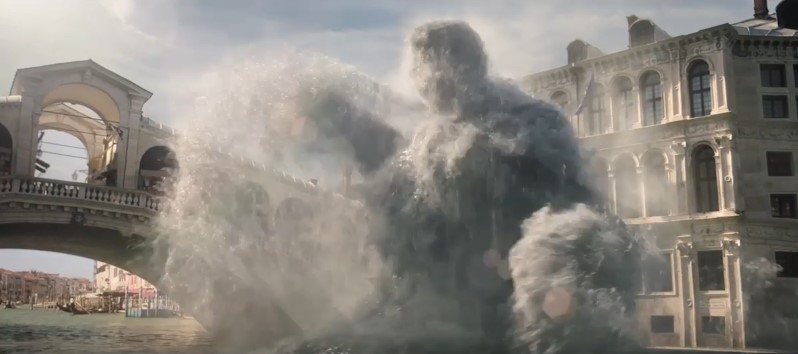 After the Phase ending event that Avengers: Endgame is, Spider-Man: Far From Home will take us on a new journey that will introduce us to the next phase of Marvel films where things are totally different from what they were till now. This film will take things forward from where Homecoming left them, and by the looks of the new trailer, it will surely be a worthy sequel.
Molten Man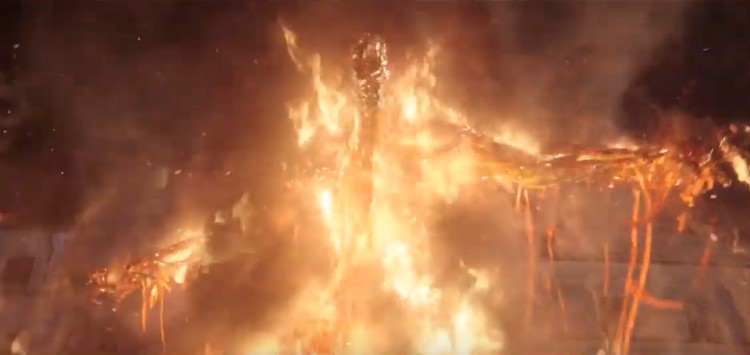 Spider-Man: Far From Home will be a refreshing film after the insane events of Avengers 4. Here's what Kevin Feige said about the film earlier this year:
"Much like Ant-Man, there are things that people know about that movie, which is a great deal of the movie: the villain of the movie, the storyline of the film, that we're shooting in Europe and that Peter Parker goes on continuing that [Captain America: Civil War] was a big giant super hero class movie. The fall out of that in Homecoming was John Hughes and him going to his high school. So that's what's fun to us about the Spider-Man movies. And again going from Infinity War to Ant-Man and the Wasp, the tonal shift. So, there's a lot of fun stuff. How it connects, where it connects, when it takes place, very similar to Ant-Man and the Wasp in that we're not gonna say right now.
Sand Man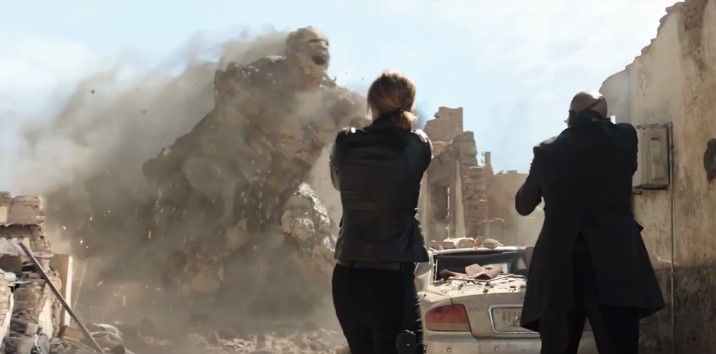 Spider-Man: Far From Home comes out on July 5, 2019. Here's the synopsis:
"Peter Parker (Tom Holland) and his friends go on summer holidays to Europe. However, the friends will hardly be able to rest — Peter will have to agree to help Nick Fury (Samuel L. Jackson) uncover the mystery of creatures that cause natural disasters and destruction throughout the continent."