Movies
New 'Avengers 4' Fan-Poster Reveals New Look at Captain Marvel with 'First Six Avengers'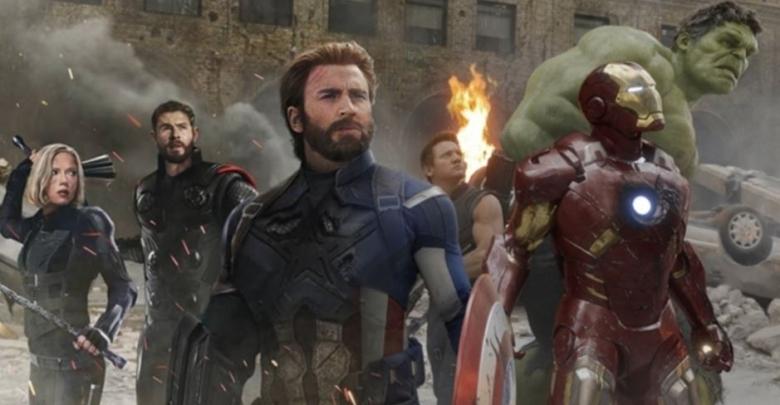 It's somehow strange to see that despite Captain Marvel coming 2 months earlier than the gigantic Avengers 4. All the fan-made posters and videos are all about the Avengers 4. But, the reason for all this madness before the incoming of that thunderbolt next year is the impeccable expertise of the Marvel Cinematic Universe that they made the whole world –ONE under their umbrella of superheroes and a whole different fantasy world. So, the internet is flooding with fan-made posters of Avengers 4 but only some have the skill to get all the popularity and love from the fans of Marvel Universe. But, after a lot of search and work, we are going to present you a fan-made poster who is getting all the plaudits and most of the claps on the internet.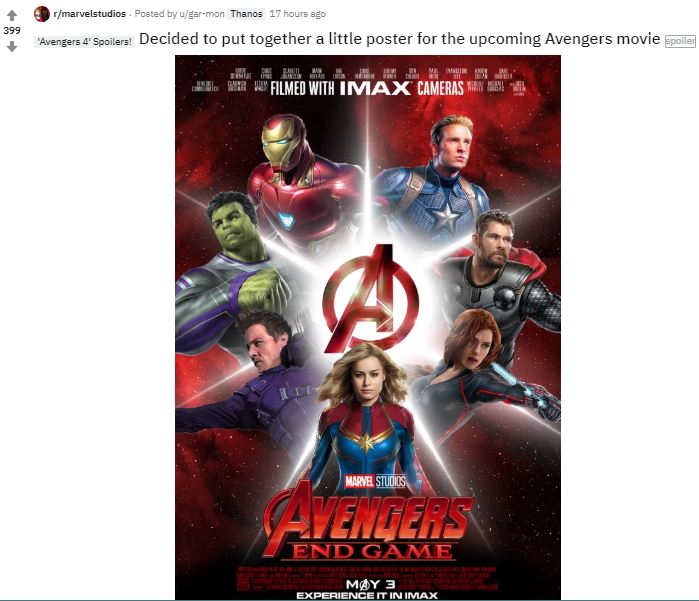 Reddit is the best platform for things like this and once again Reddit has impressed us in the best way possible as Gar-Mon (Reddit user) has shared their newly-made poster of the 'Avengers 4' but theoretically renamed it as 'Avengers: End Game'. The Reddit user used all the latest higher resolution images of the promotional art. The poster looks quite good but mainly focuses on the 'First Six Avengers' and Captain Marvel again who is going to help them in their battle against the Mad-Titan 'Thanos'.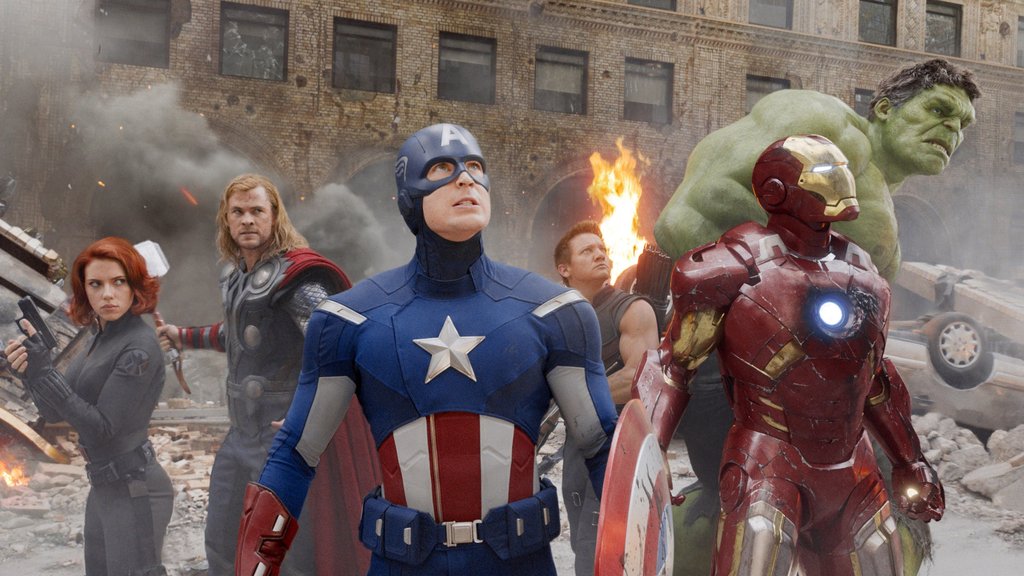 The poster represents the possible roster for the 'Avengers 4', with Captain America coming back to his beardless look which is what all the fans are hoping to see, Hulk also getting a little-bit transformed in the upcoming movie as poster hinted towards the rumors of Hulk getting a specialized suit for the Avengers 4, Hawkeye also back in action after rumors of his return has been confirmed by many sources, and in the middle we have a suited Captain Marvel with title of the movie just beneath her as "Avengers: End Game".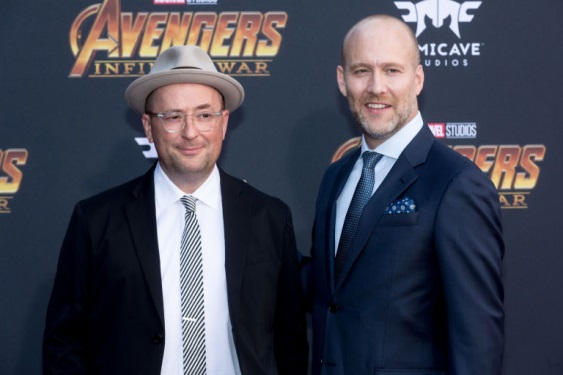 But, Avengers: Infinity War and Avengers 4 co-writer Christopher Markus has expressed his thoughts on the fan-made posters by stating that,
"Avengers 4 doesn't do what you think it does. It's a different movie than you think it is…Also…the deaths are real. I just want to tell you that it's real, and the sooner you accept that, the sooner you'll be able to move on to the next stage of the grief."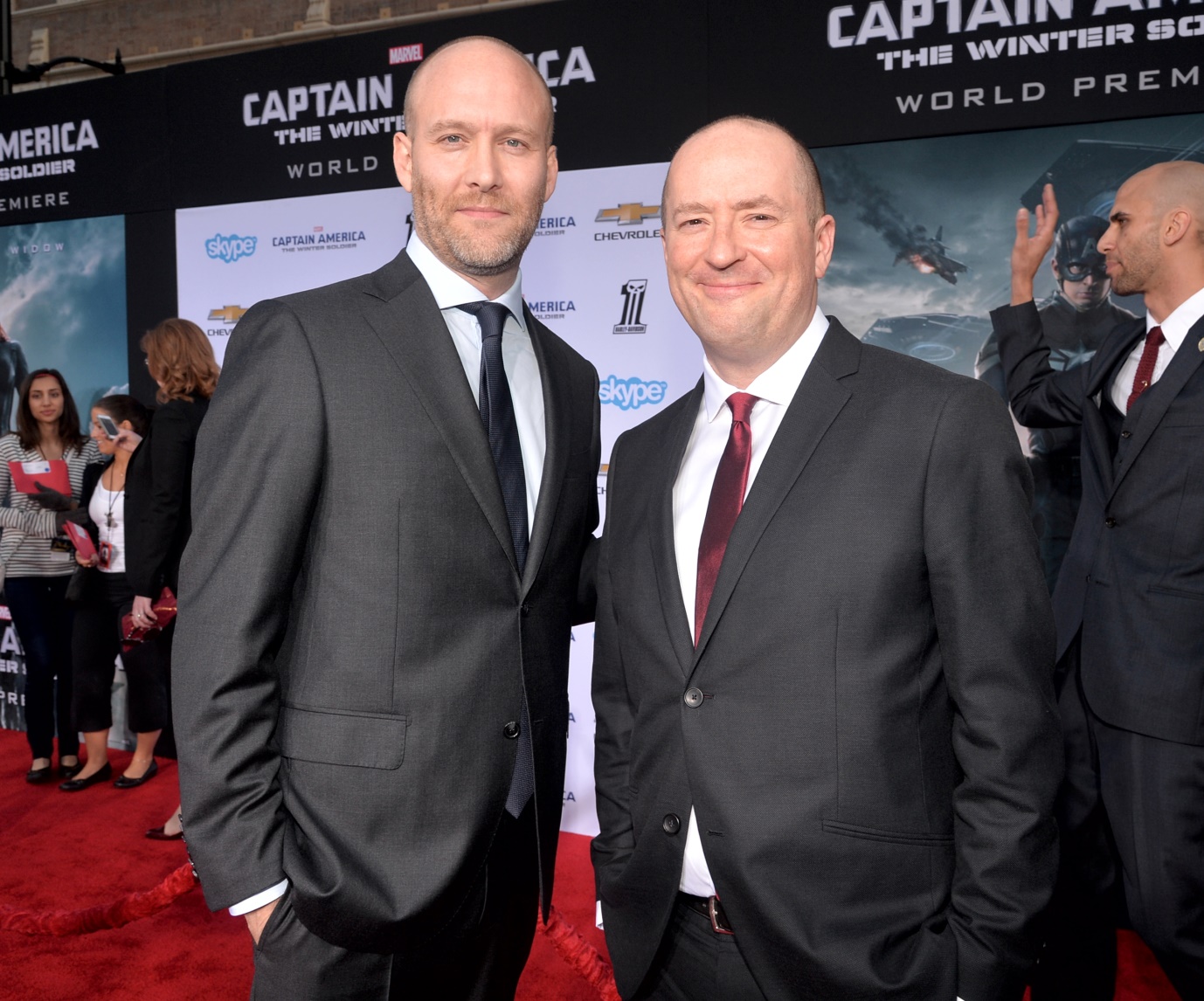 Stephen McFeely also added some more things to the statement his colleague Christopher Markus has made by saying that
"Put it this way. I think Infinity War is a fairly mature movie for a blockbuster. It's got a lot of fun in it, obviously, but boy, it gets very mature. The second one is also mature. We're going to own these choices, and hopefully surprise and delight you and get you invested. It's by the same studio, the same filmmaking team. They were written at the same time, shot at the same time. They're clearly connected, but they are definitely two different movies, one of which is dependent on what happened previous."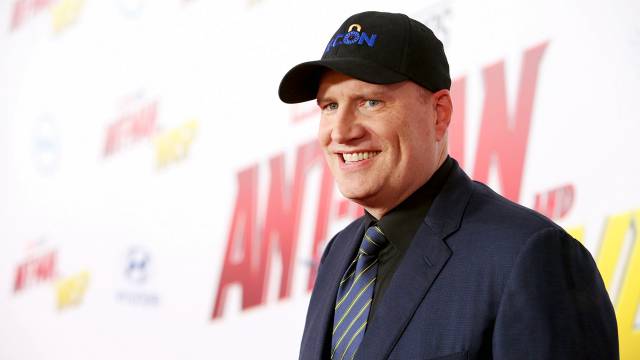 With comments from the co-writers of the film, it was Marvel Studios president Kevin Feige who said things in context of this matter earlier this year in an interview and said that,
"I will say the entire intention of Infinity War and the next Avengers film next year was to have an ending –to bring conclusion to 10 plus years, 22 movie narrative in a way that hadn't be done before in this particular type of film, it's been done before in films where there are a finite number of books, and they finish telling the story of the books, so they come to an ending." He also added that,"
"Character like Spider-Man, Batman, James Bond, or Iron Man who have been around for so long and are always refreshed in comic books or novels or movies. You don't necessarily get that kind of an endpoint –and we wanted to do that, which is what these next two Avengers films are about. It doesn't mean the MCU is coming to a close, by any means. But it means the narrative that started when we began 10 years ago will have a conclusion."
So, in the end, all we can hope for is that Marvel Cinematic Universe is going to work their sweat off and is filled to take every flame on them to make the film one of the greatest superhero films of all-time.