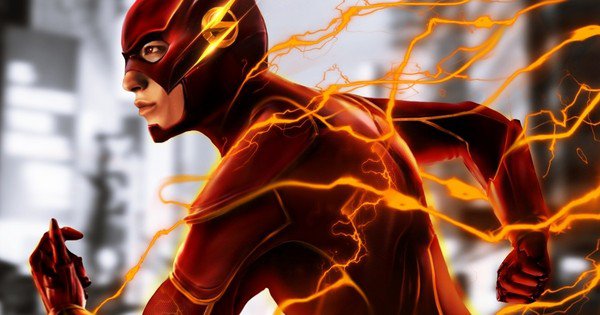 DCEU's The Flash has added another actor to its lineup. According to Variety, actor Billy Crudup is rumored to be cast as Barry Allen's father Henry Allen. Warner Bros. has yet to comment on this news, but Variety is a sure fire thing as it has been known to be a reliable source.
Crudup has starred with Flash star Ezra Miller in 2015's The Stanford Prison Experiment. He even jokingly campaigned for a part in The Flash movie in an old MTV interview from January of 2015. Miller had just been announced as being cast in the movie. The interviewer asked Miller how he was cast as the superhero when Crudup cut in with his own question.
"More importantly, is there a part for like, let's say a guy who plays mid to late forties?"
Crudup has also worked with DCEU director Zack Snyder in another comic book movie, 2009's Watchmen where the actor played Doctor Manhattan. The movie was an adaptation of acclaimed Alan Moore graphic novel Watchmen.
John Wesley Shipp who plays Henry Allen in CW's The Flash has already given his blessings to his big screen counterpart.The actor received a Tweet from a fan who praised Shipp, saying that Crudup had "big shoes to fill!" Shipp responded in kind, saying, "Billy Crudup is AWESOME actor. Love this choice. Can't wait to see their take on it."
@krolljvar Billy Crudup is AWESOME actor. Love this choice. Can't wait to see their take on it. Thank you Marc!

— John Wesley Shipp (@JohnWesleyShipp) September 10, 2016
Henry Allen does not have the best of luck if DCEU's The Flash runs parallel to its source comics. In the comics, Barry's father is framed for the murder of his mother Nora. Henry subsequently dies in prison before The Flash can exonerate him.He is a huge influence on his son. In The Flash series, when Barry was a young boy, his arch-nemesis, Professor Zoom, traveled back in time and killed his mother, Nora. Given that his only excuse was seeing a yellow blur kill his wife, Henry was blamed for the crime and sent away to prison.