Movies
Spider-Man: Far From Home New Clip Reveals Additional Footage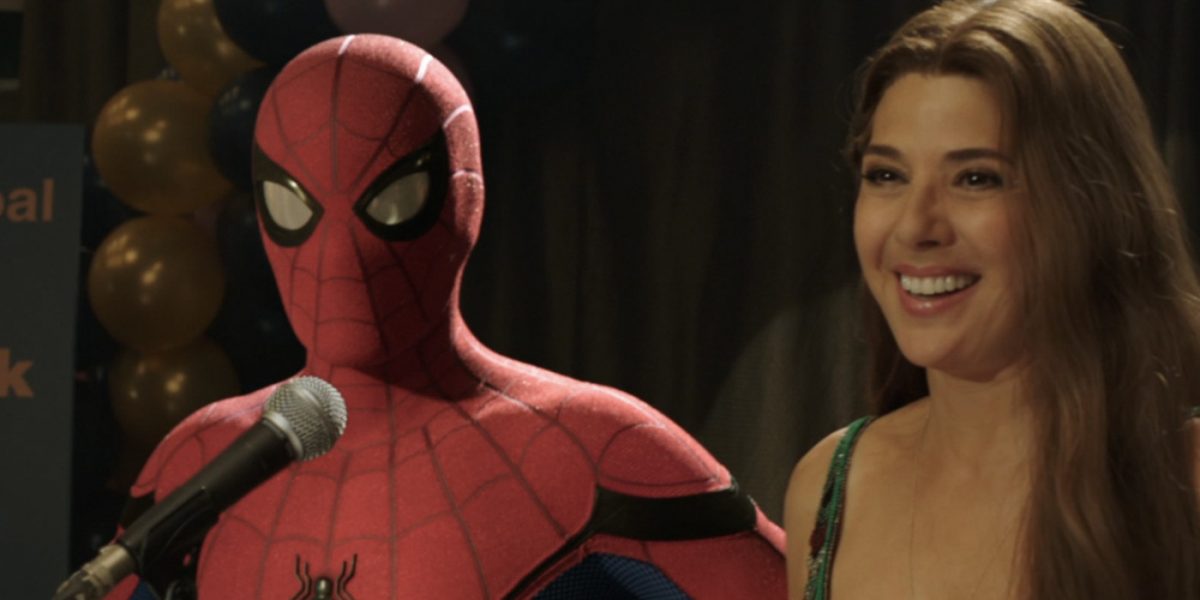 The Spider-Man: Far From Home trailer has made some big leaps and bounds as it stirred a lot of conversation on the internet. People just couldn't stop talking about the various aspects of the film shown in the trailer, and others that were not shown in the trailer. Sony does this unique thing where they release an Official trailer and an International trailer for their big-budget films of the year at almost the same time. So these International trailers always offer some extra footage. Check it out if you've not seen it:
This trailer starts off totally different, showing us how Spider-Man gets his Homecoming suit in Europe even after he left it in his cupboard back home. As he goes through security, he is asked to open his bag, and there it is, Aunt May, being all supportive of his whole Spider-Man persona. We see the homecoming suit as a courtesy of Aunt May, but the security lady is not inquisitive about that. Instead, she gets pissed finding a Banana in the suitcase.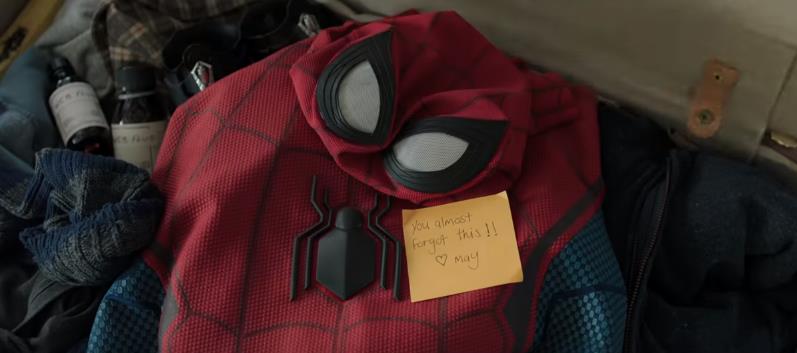 But this Spider-Man suit is as good as you could get. The common people don't even know that it is a Million Dollar piece of technology. So you have got to have at least some questions about a suit with such fine fabric. Although this security check happens when Peter lands in Europe, so it is possible that the lady doesn't have much of a clue about who Spider-Man is.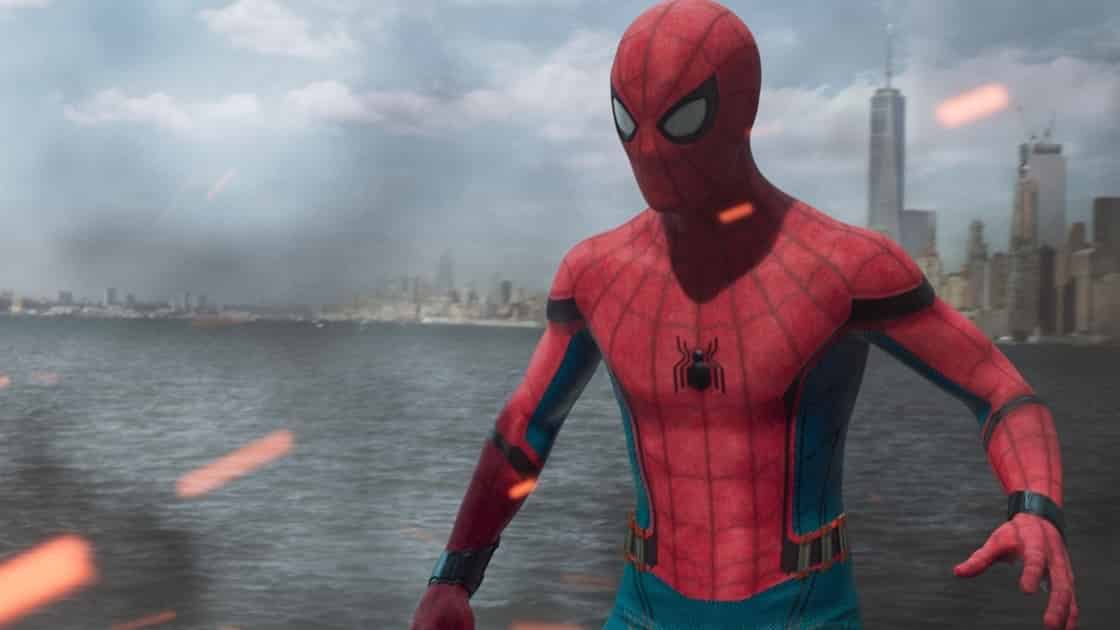 The friendly Neighborhood superhero operates mostly in Queens New York, so even though he is an Avenger, people across the world don't know him as well as they know Iron Man or Captain America yet. But as it turns out, the checking lade does ask some questions about the suit which we did not get to see in the International trailer. Coming from an additional clip posted by a twitter account called Weeping Angel, we get to see how Peter explains the weird suit in his luggage. Have a look:
スパイダーマンFFH、公式IGのstoryにトレイラーには入ってない税関でのやり取りがある。危うく見逃すところだったー!
しかしこれイタリアの税関みたいだけどアメリカを出るときはどうしたんだろう?手荷物じゃないから出国時は開けなくてよかったの?#SpiderManFarFromHome https://t.co/gaG8AA9tX9 pic.twitter.com/uTeEVCxD89

— Weeping angel (@weepingangel013) January 15, 2019
Honestly, Peter handles this situation pretty well, even though his way wasn't as smooth as a superhero would like. He will have to practice the art of lying a bit more when he is almost caught Red handed, or more accurately, Red suited. But he certainly has improved after the last two times he was caught wearing the suit in his room. Ned freaked out, and so did Aunt May, but things turned out to be fine at the end.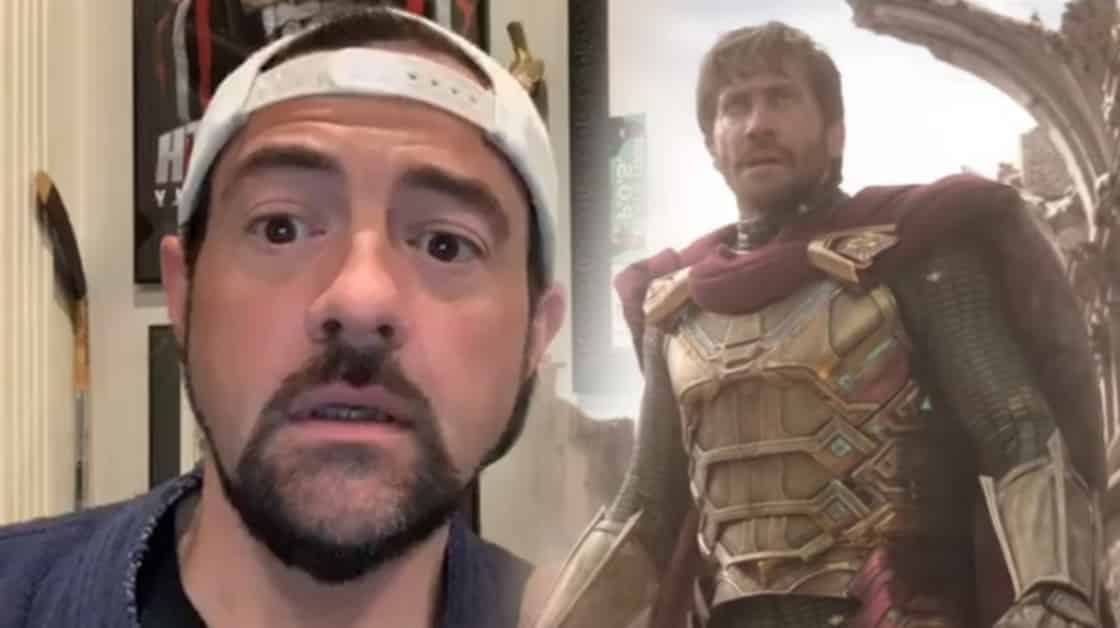 People have responded to this trailer really well as it has pleased fans and critics alike. Even the likes of Kevin Smith reacted insanely to this trailer. You can check out his reaction here, and if you don't wanna, then just imagine him rambling about Mysterio by reading the following:
"Aggggghhhhh! Holy S*** bubblehead! Bubble f****** head! We have fishbowl helmet ladies and gentlemen," Smith said. "They showed him in the fishbowl helmet ladies and gentlemen. F***! I know a lot of people are like mad at the current state of the world and our country and s***, but I'm sorry this just makes up for it (laughs), we f***** have Mysterio in a movie. They keep giving me shiny trinkets so I won't pay attention to the big picture. What I've been doing my whole life."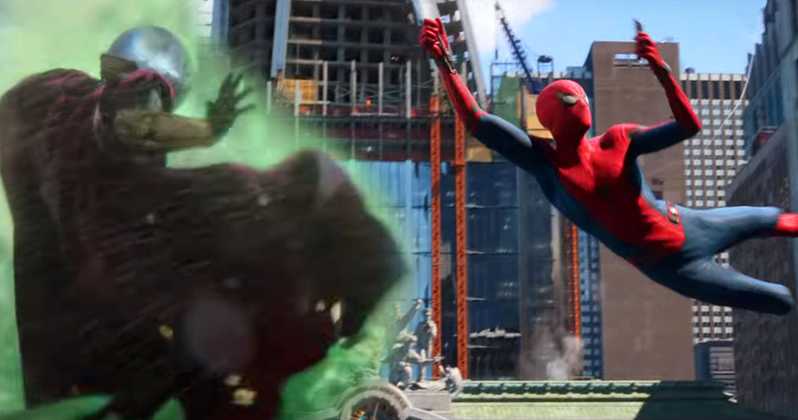 Along with the 2 trailers and a poster, Sony released the new Synopsis of Spider-Man: Far From Home and here's what it reads:
"Peter Parker returns in Spider-Man: Far From Home, the next chapter of the Spider-Man: Homecoming series! Our friendly neighborhood Super Hero decides to join his best friends Ned, MJ, and the rest of the gang on a European vacation. However, Peter's plan to leave super heroics behind for a few weeks are quickly scrapped when he begrudgingly agrees to help Nick Fury uncover the mystery of several elemental creature attacks, creating havoc across the continent!"
Directed by Jon Watts from a script written by Chris McKenna & Erik Sommers, Spider-Man: Far From Home stars Tom Holland, Jake Gyllenhaal, Zendaya, Jacob Batalon, Tony Revolori, Martin Starr, Numan Acar, J.B. Smoove, Oli Hill, Remy Hii, Marisa Tomei, Michael Keaton, Jon Favreau, Cobie Smulders, and Samuel L. Jackson as Nick Fury.