Movies
A New Image of John Wick: Chapter 3 – Parabellum Has Hit the Internet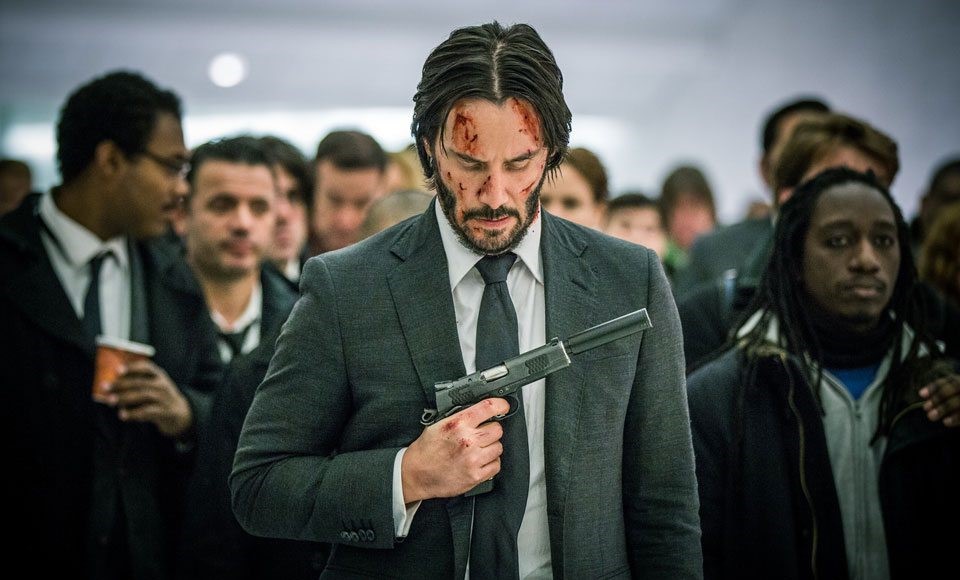 John Wick: Chapter 3 – Parabellum
The John Wick franchise is surely amongst the best modern-day action movie sagas you could ever have. Sure the movies are not too thick on the plot, but no one really goes to these movies for the sake of the plot. In these films, a thrilling plot is just a bonus that the audiences get, else it is fine to have a "not so complex" plot as all people want here is hardcore brutal action sequences. With films like the Mission: Impossible, it is important to have a twisted plot going on that keeps you on the edge of your seat, but that ain't the case with the John Wick saga.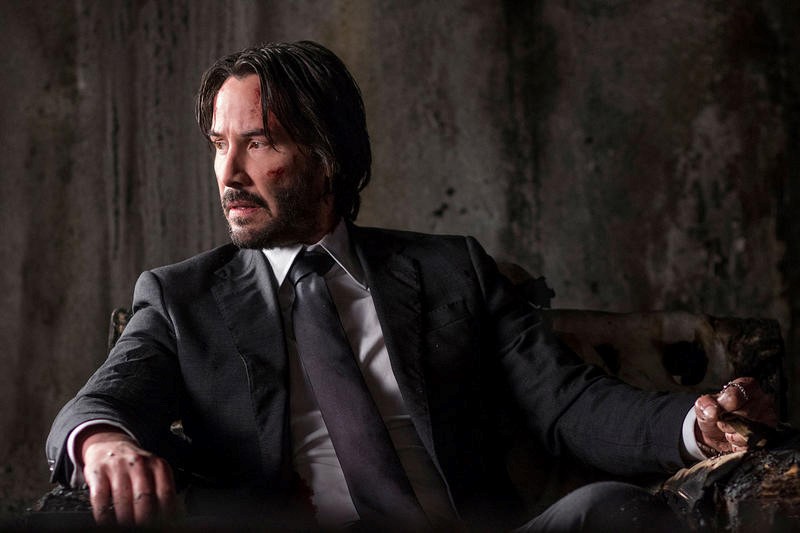 So many films of 2018 have already given us the first teaser for the upcoming films, but we haven't got a trailer for one of the most anticipated action movies of the year, John Wick: Chapter 3 yet. Sony has started marketing films which are coming out in June, but this May film hasn't given us a trailer yet. There is a loyal fan base that is eagerly waiting for a teaser of possibly the final John Wick film in the franchise, but it seems that we probably won't get one until Super Bowl next month.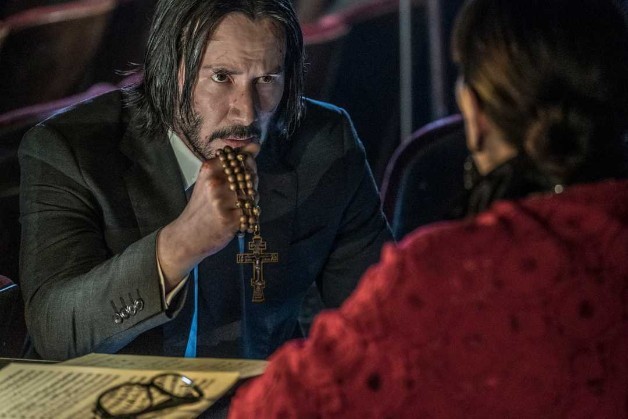 While we wait for a new trailer, the marketing campaign of this film is starting to flourish as we have got a new image that has Keanu Reeves in a Precarious Position. The image we see above comes from USA Today, and it seems that John Wick may be facing one of the assassins here. Or it could probably mean that he has come to meet up with a new ally, but we can only know for sure once the film opens in theatres.
There are some over the top action sequences that only Wick is expected to be a part of. Killing off assassins on motorbikes while riding a Horse is something that only the Boogeyman can pull off. This is where the Baba Yega turns into the freakin' Ghost Rider! This film will follow him go up against assassins from the entire world since there is a bounty of $14 Million on his head. That was the result of him becoming officially excommunicado from The Continental.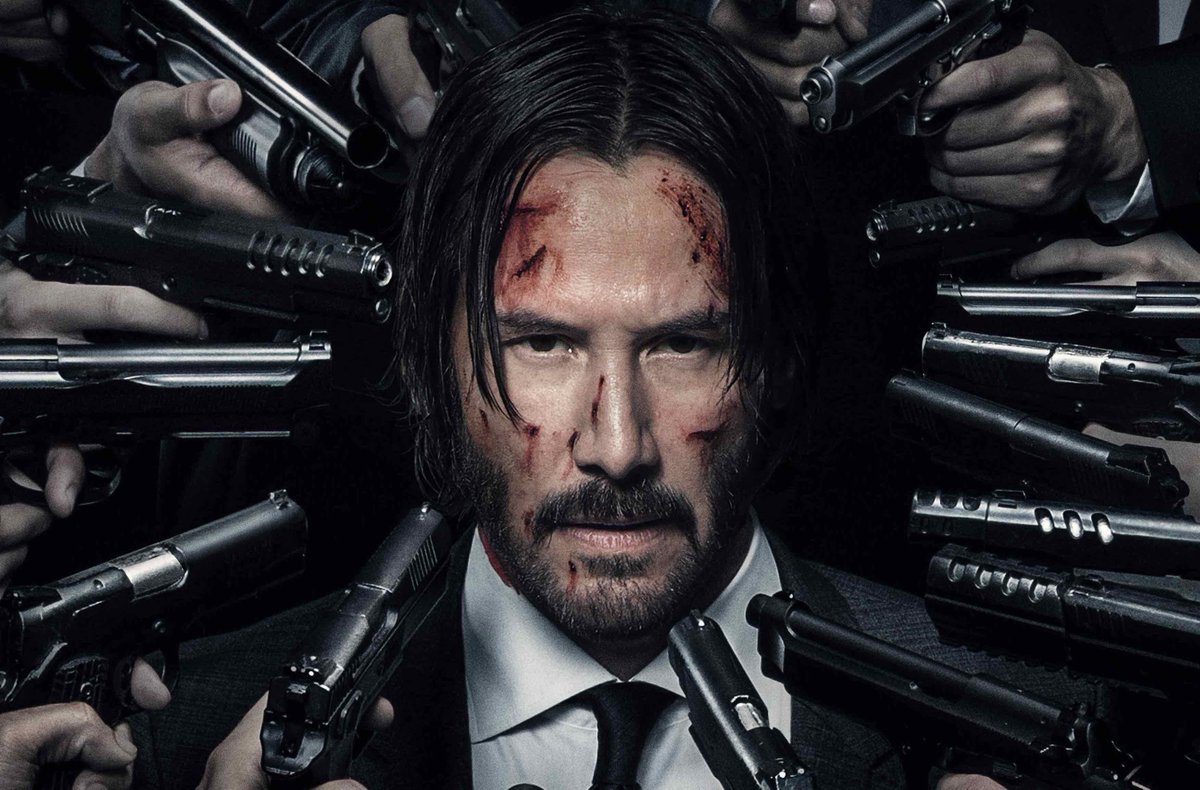 It will be really interesting to see how he makes his way through, killing an army of people who are trying to murder him. While he is extremely lethal with various weapons, he is even more dangerous in hand to hand combat! The first movie teased that he has killed a person with a freakin' Pencil, and the second film actually showed us how that's totally possible.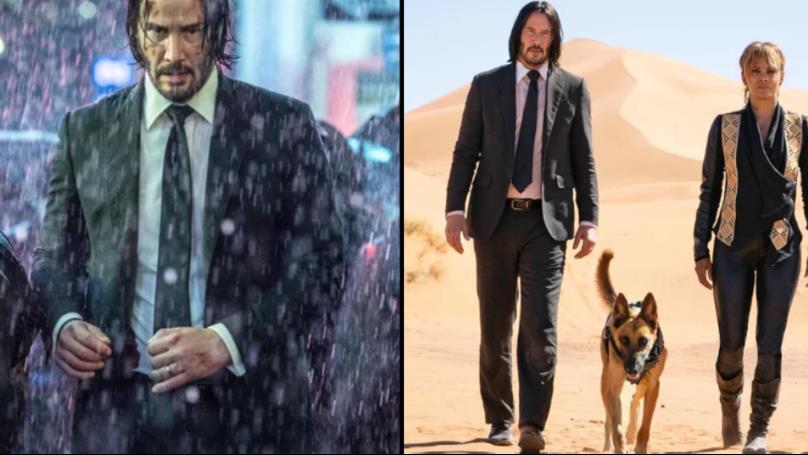 But since he is going up against a whole lot of people this time, he will probably need an ally in the field, and that probably comes in with Halle Berry's character Sofia. Her team up with Reeves would be interesting to watch and here's what Reeves had to say about their partnership:
"[John Wick] is fighting for his life and thinks that Halle Berry's character has some information for him. They have a past, and they get involved with The High Table, this kind of overlording entity."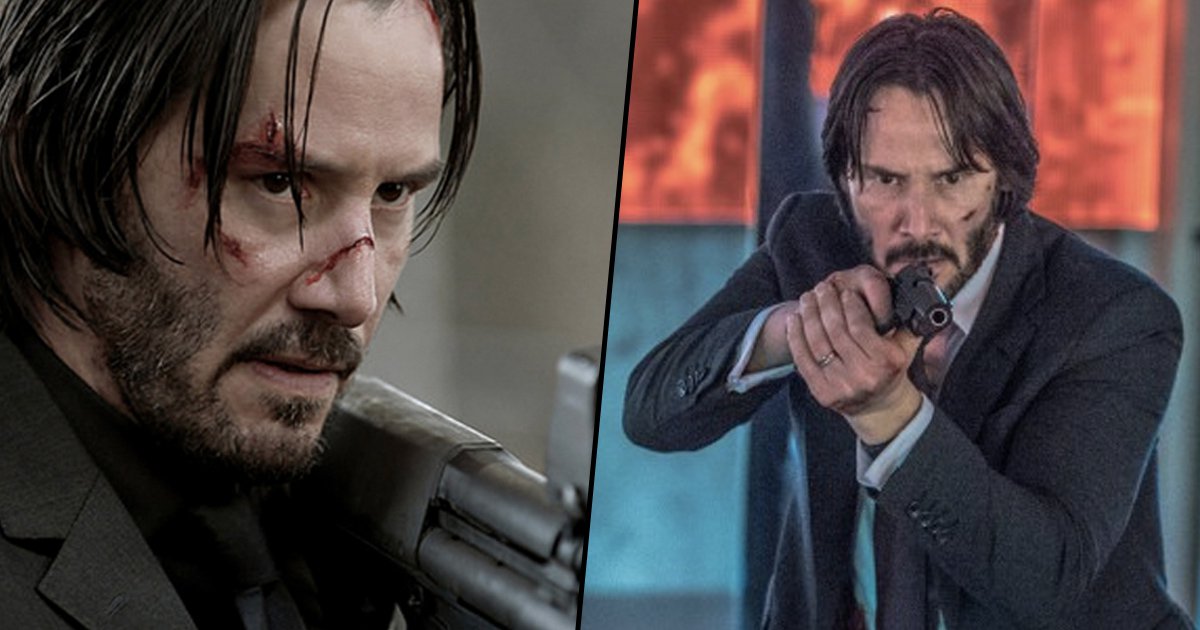 Hopefully, this film will turn out to be the best in the franchise as we might not get a John Wick 4 after this. Directed by Chad Stahelski, John Wick: Chapter 3 stars Keanu Reeves, Halle Berry, Ian McShane, Ruby Rose, Common, Lance Reddick, Laurence Fishburne, Hiroyuki Sanada, Jason Mantzoukas, Anjelica Huston, and Boban Marjanovic.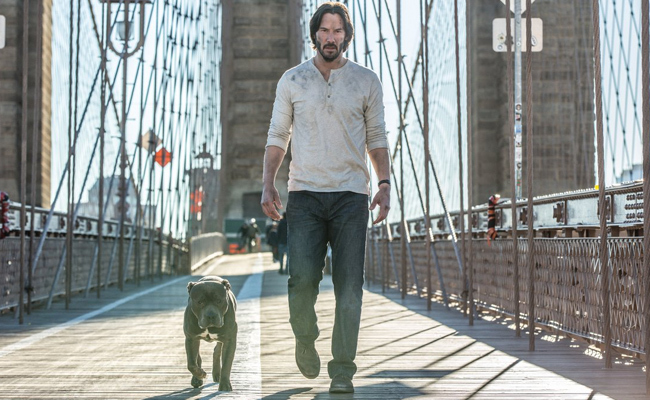 John Wick: Chapter 3 – Parabellum comes out on May 17 and here's the official Synopsis:
"John Wick (Keanu Reeves) is on the run for two reasons… he's being hunted for a global $14 million dollar open contract on his life, and for breaking a central rule: taking a life on Continental Hotel grounds. The victim was a member of the High Table who ordered the open contract. John should have already been executed, except the Continental's manager, Winston, has given him a one-hour grace period before he's "Excommunicado" – membership revoked, banned from all services and cut off from other members. John uses the service industry to stay alive as he fights and kills his way out of New York City."