Movies
Captain Marvel:  Samuel L. Jackson Confirms We Will See How Nick Fury Lost His Eye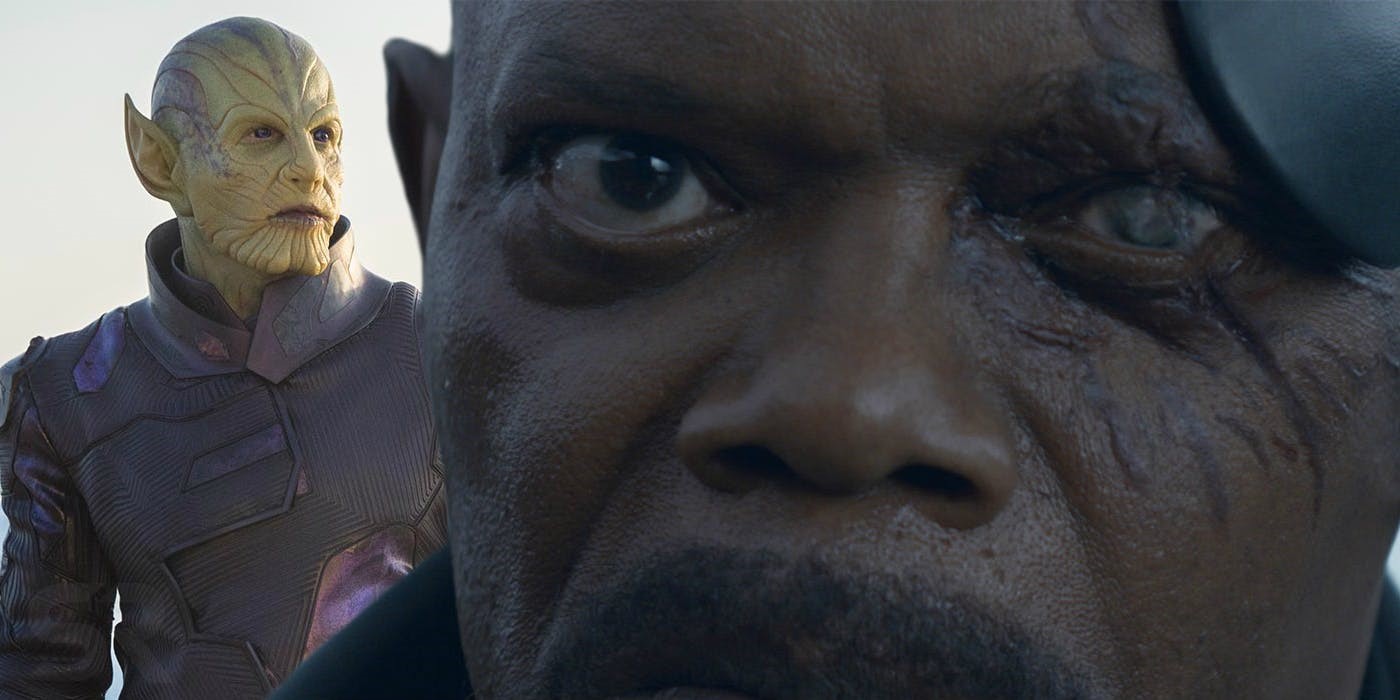 Captain Marvel will come out in 2 months and it will answer the many questions we have about Nick Fury and Carol Danvers. For Carol Danvers, we want to know that why haven't we heard even a name drop, and where has she been all this time, but for Fury, there's a lot that we need to find out. The movie has to tell us what happened between him and Carol, why hasn't he called her for so long when we had the Beeper with him all this time, and what really happened to his eye.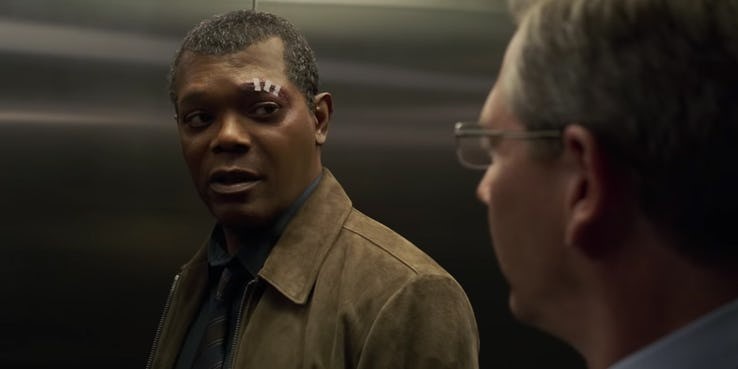 Thankfully for us, we are going to get the answers for all these questions in Captain Marvel itself. Kevin Feige mentioned a year ago that this film will explain the "why" to every question that we have. Now, Samuel L. Jackson has also confirmed the fact that we will get to see the "eye event" as he said:
"You'll see, specifically, the origin of what happened to his eye."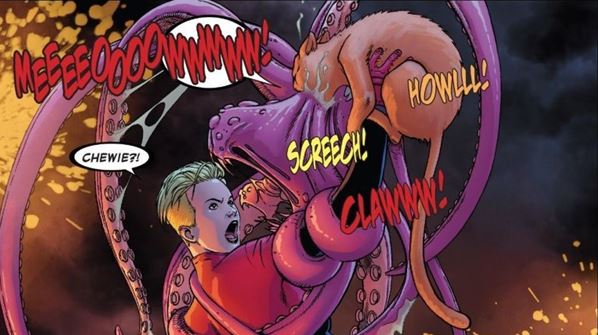 Now if it was for us to guess, so far we have 2 different outcomes for how all this happens. The first doubt comes upon Goose the Cat. We saw in the 2nd trailer that Nick Fury is clearly a Cat person, but Goose ain't no ordinary cat.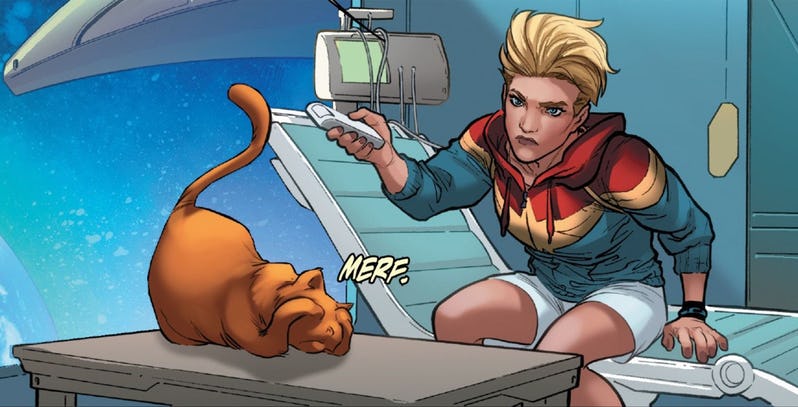 Sure the name of the cat has been changed from the comics, but deep down, Goose is still the tentacle bearing alien Species known as a Flerken. So the possibility that arises here is that Fury could end up losing to eye trying to defend himself against Goose.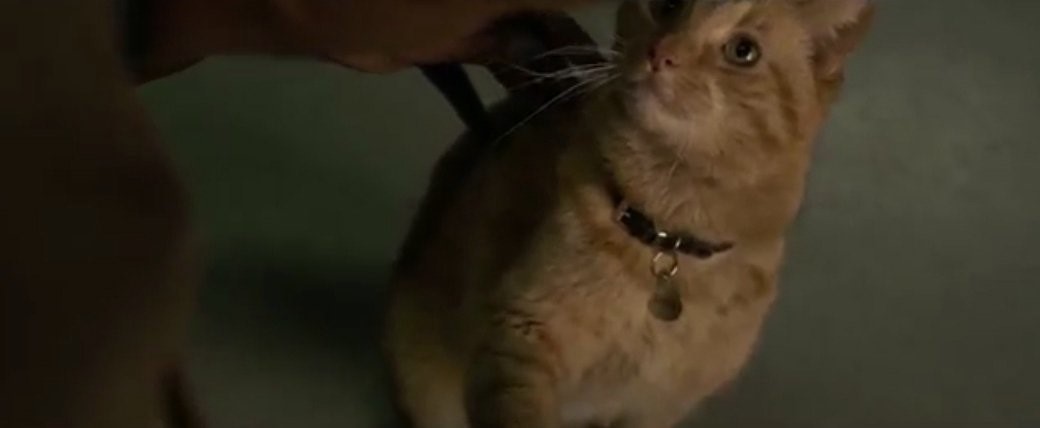 On Entertainment Tonight's set visit of Captain Marvel, Samuel L. Jackson was asked about the Flerken cat, and what he said in reply does hint to the above mentioned possibility.
"I've heard the cat referred to as a Flerken. I didn't know what that meant, so I vaguely have an idea now what that means."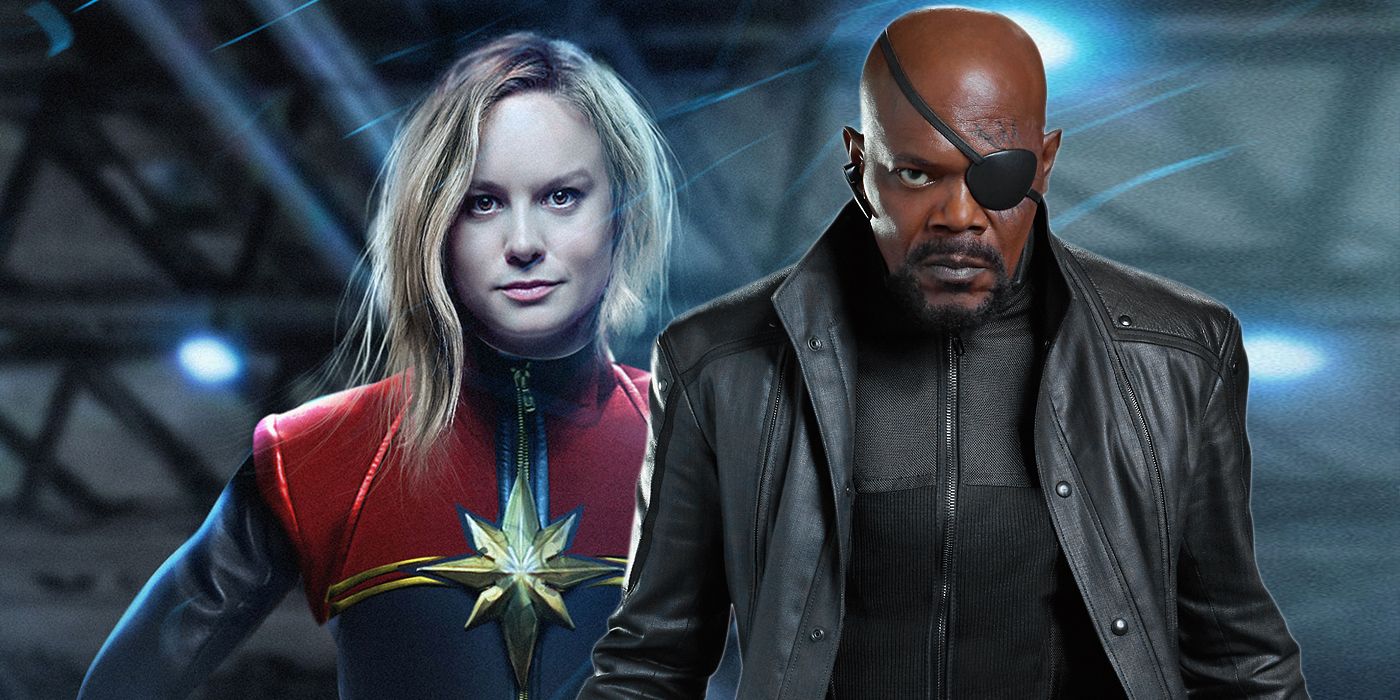 The second and more believable Guess comes from the potential rift that may be created at the end of Captain Marvel. Back in The Winter Soldier, Fury mentioned that "The last time I trusted someone, I lost an eye." Here we clearly see a bond of trust and friendship being formed between Carol and Fury, so perhaps Carol would somehow break his trust towards the end, and the final battle would lead to him losing his eye against someone like a Skrull. Seems plausible.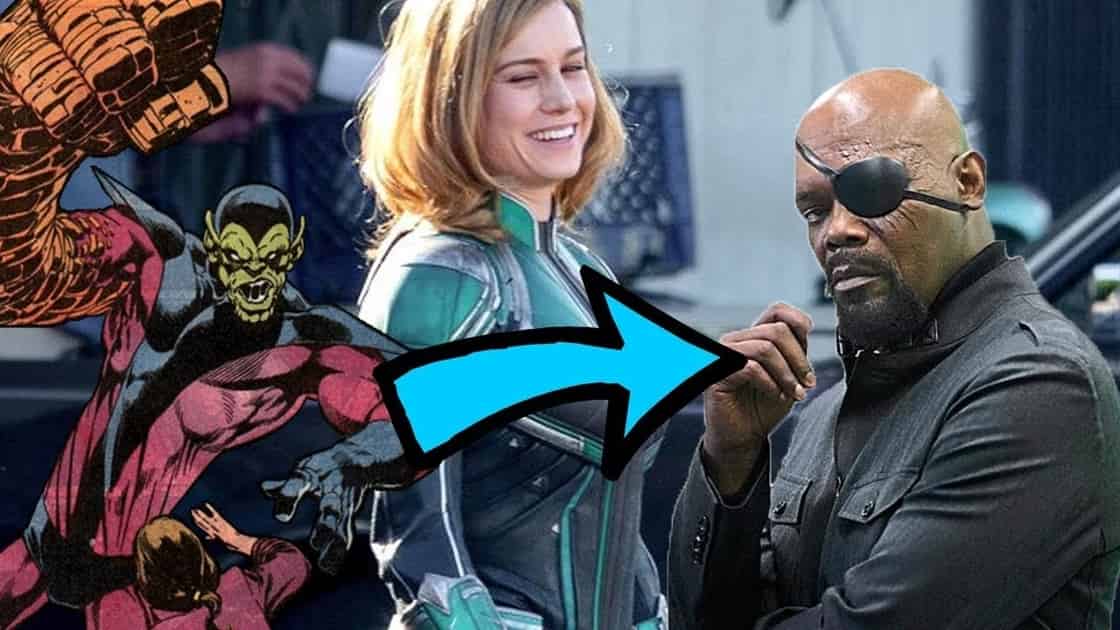 Although Fury himself is being hinted to be a Skrull at some point in the film due to the leak of an action figure under Marvel's Legends series. But we can't know that for sure as of now. All we know is that things would get really complicated if the Fury that we have seen over the years, is found out to be a Skrull.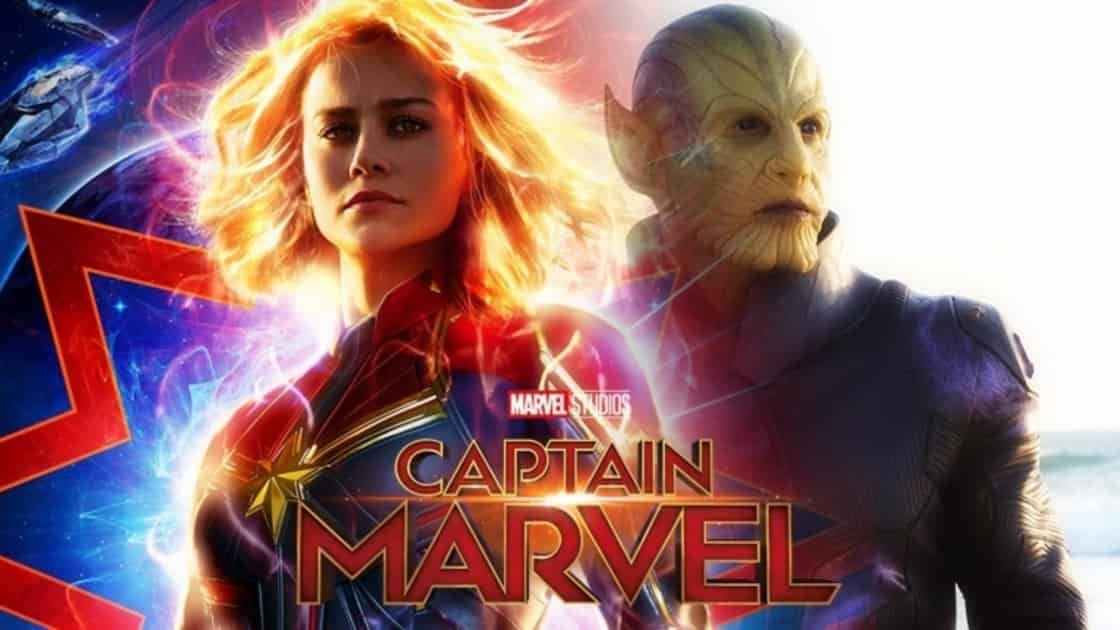 We would need a clear explanation as to why he would take decisions such as assembling the Avengers, or helping them out. If an Invasion is what the Skrulls want, then Uniting Earth's mightiest heroes may not be such a great idea after all.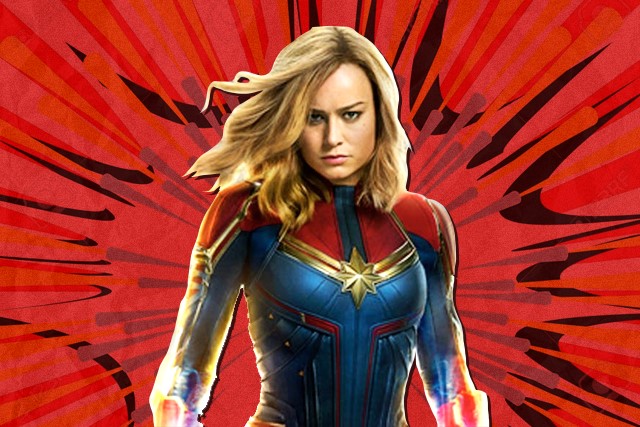 Let's see what happens. Captain Marvel will bring in a totally different Superhero than what we have ever seen. In an Interview last year, Brie Larson described the nature of Carol Danvers and how she is different from the other Superheroes that we have come across till now.
"I think she has an ego, but in a healthy way. She doesn't have an unrealistic expectation of herself – she just owns that she's really good and really skilled, which feels good to play. She also has an incredible sense of humor, makes fun of herself, makes fun of other people and has no issue if someone makes fun of her. [She's] probably the most dynamic character that I've ever played. We'll see what the movie is, but as of now it's been the most range I've ever played in a character.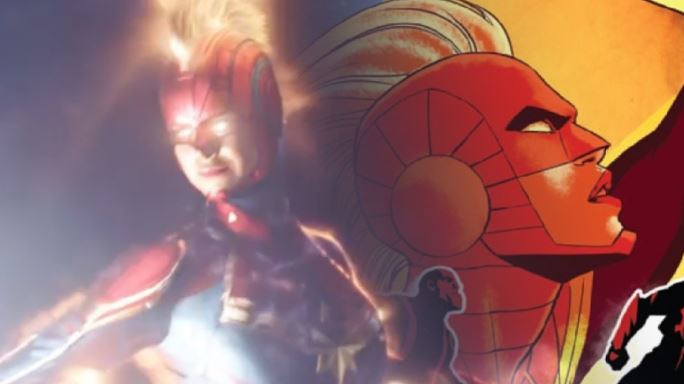 I've had to go through every emotion possible with her…That's what I want: I want to see complicated female characters. I want to see myself, which is not a simple person. I surprise myself constantly by what's happening and what's coming up, so hopefully that's what comes out on screen."
Directed by Anna Boden and Ryan Fleck and written by Liz Flahive, Meg LeFauve, Carly Mensch, Nicole Perlman and Geneva Robertson-Dworet, Captain Marvel stars Brie Larson as Carol Danvers, Samuel L. Jackson as Nick Fury, Clark Gregg as Phil Coulson, Jude Law as the commander of Starforce, Lee Pace as Ronan the Accuser, Djimon Hounsou as Korath the Pursuer, Gemma Chan as Minn-Erva, Ben Mendelsohn as Talos, Lashana Lynch as Maria Rambeau, Algenis Perez Soto as Att-Lass, McKenna Grace as a young Carol Danvers and Annette Bening in an undisclosed role. Captain Marvel comes out on March 8.