Movies
'Men in Black' International Trailer Reported to Drop This Week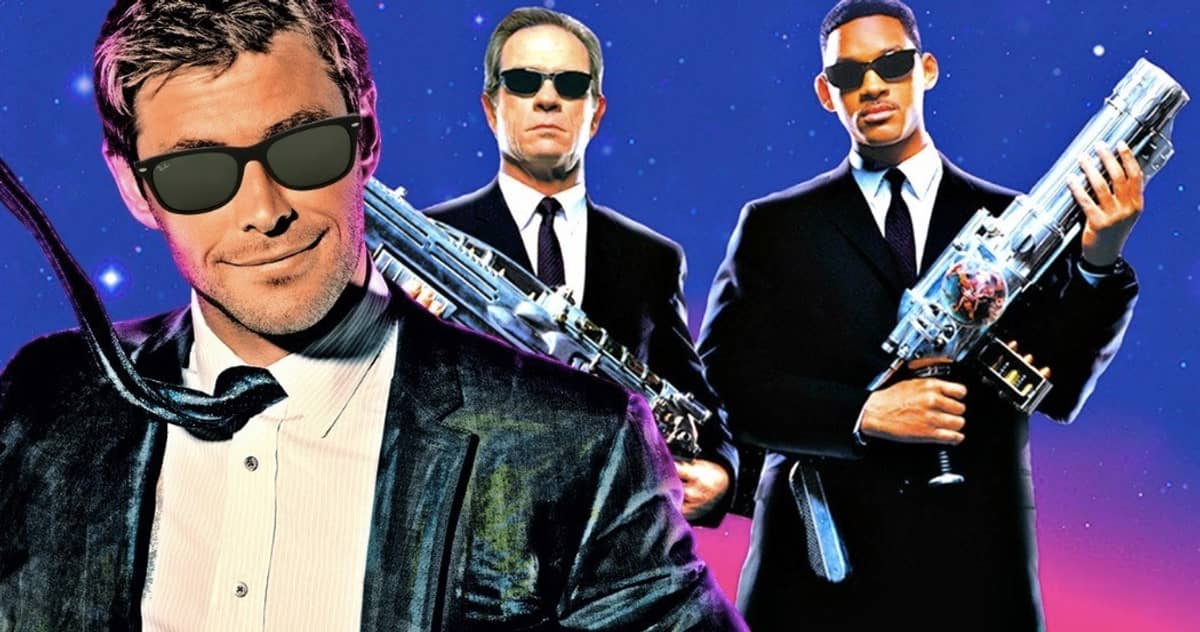 There are reports that Men in Black international trailer is going to come this week and fans are really excited and impatient for this one. It has been revealed by an article on the website, Trailer Track and also by Daniel Richtmas, who is a famous writer of Super Bro Movies and he has tweeted that the trailer of the movie is coming tomorrow. The tweet by Richtmas is down below and you can have a look at it.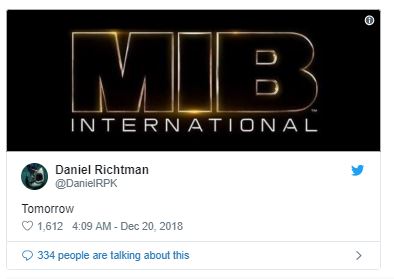 Also, the article on the website Trailer Track states that people aren't going to see the trailer of the movie this week while watching Aquaman or Bumblebee because the makers of the movie are going to bring it on the big screen next week, before the release of the movie Holmes & Watson.
As we all know that we are going to see Chris Hemsworth in the movie portraying the character of Agent H and a lot of hopes and excitement is in the hearts and minds of fans and for people to see Hemsworth in a role other than Thor is like, well it's like nothing because he was born to play the character of Thor because maybe he IS Thor.

Well, jokes apart, I have to say that the movie is already getting a lot of buzz around it and the fans are really excited about this movie as the last movie they saw of this famous franchise was Men in Black 3 which came back in 2012 and going to see a MIB movie after all these years is huge.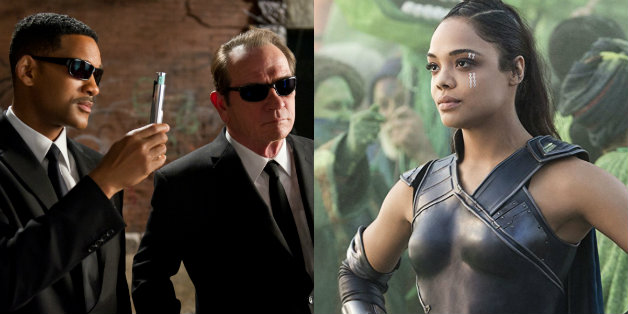 Also, in the movie, we are going to see Tessa Thompson in the character of Agent M and we all know that she partnered with Hemsworth in Thor: Ragnarok, a Marvel movie where she portrayed the character of Valkyrie and also garnered a lot of appreciation for her performance in the movie.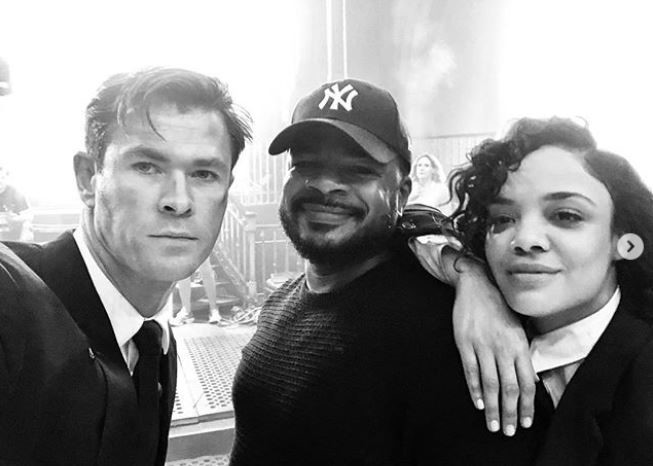 So, it's going to be interesting to see Chris Hemsworth and Tessa Thompson again in the same team as comparisons will be there when they both will come on the big screen. These two are looked forward to being watched on the big screen together again, and their camaraderie will definitely be compared with the duo, Will Smith and Tommy Lee Jones who is the main reason of the success of this franchise.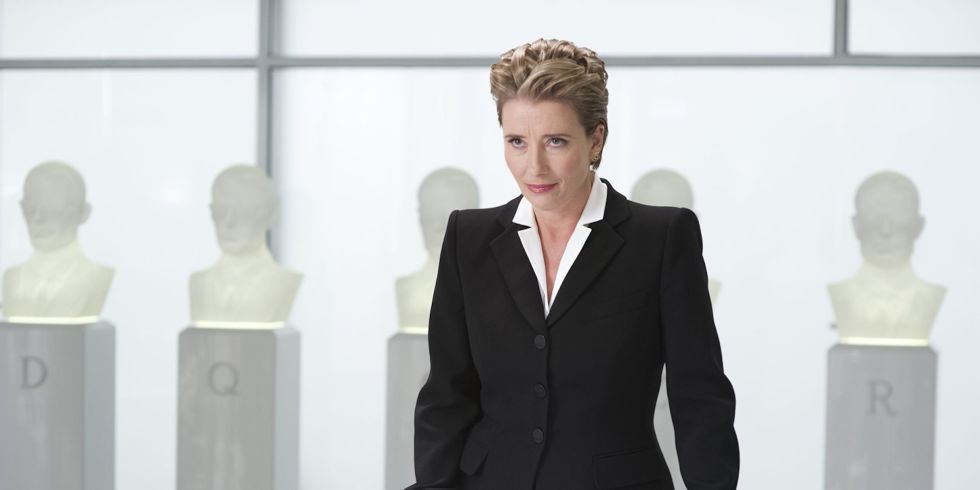 But, there are a lot of great stars in the movie as we have Tessa Thompson, Liam Nesson, Kumail Nanjiani, Rafe Spall, Rebecca Ferguson, and Emma Thompson along with the two leads. So, we can clearly see that the movie is going to be quite good if we talk about the impact of the cast in the movie.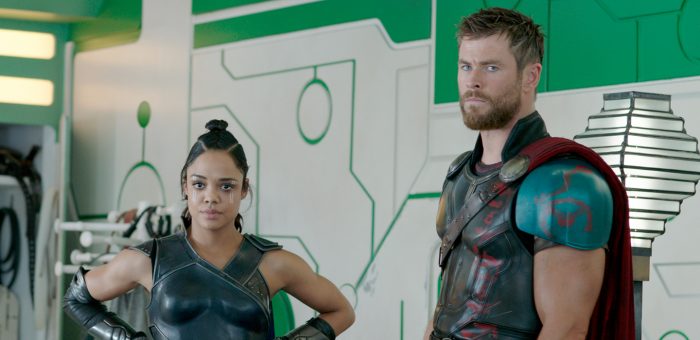 Well, Tessa expressed her views on the incoming of her character in the movie also what she thinks about working with Emma Thompson. During an interview, while promoting Creed II, she said,
"I'm such a massive, massive fan," Tessa added and explained that, "We're related, Thompson and Thompson! Getting to just square off with her and hang out with her and learn from her, I was pinching myself and trying to keep my cool, because it meant a lot to me."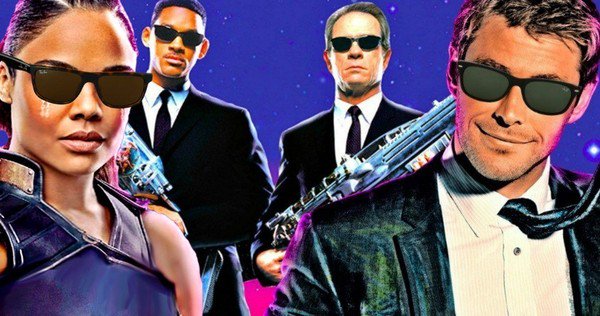 Tessa also expressed her views on the theme and the way they are going to show things in this as there are a lot of reports suggesting that this 'MIB' movie is going to be really different from all the movies we have seen under the name of this franchise. She added,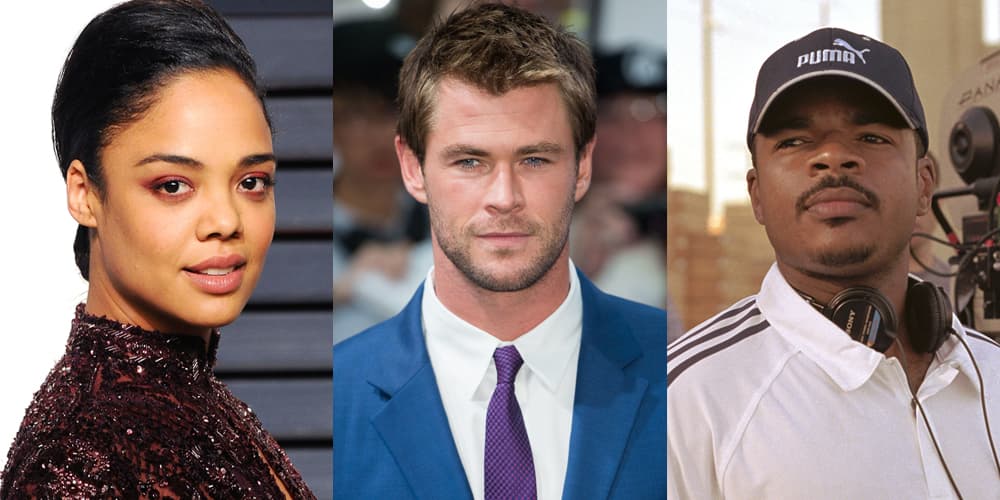 "Hopefully we're doing the franchise proud," Thompson explained and added. "It's a lot more action than I think you've seen in the other Men in Black films. It is global in scope, it's set here in the UK which is super fun, there's a lot of fun, English humor. As agents, they also travel elsewhere in the world. I think it's bigger in scope with amazing folks like Liam Neeson and Emma and Kumail Nanjiani and Rebecca Ferguson. We have a really bad fight scene."
So, are you excited to see Chris Hemsworth and Tessa Thompson in the movie Men in Black International? Tell us in the comments section down below.