Avengers 4 Title May Not Be Revealed in the Upcoming Trailer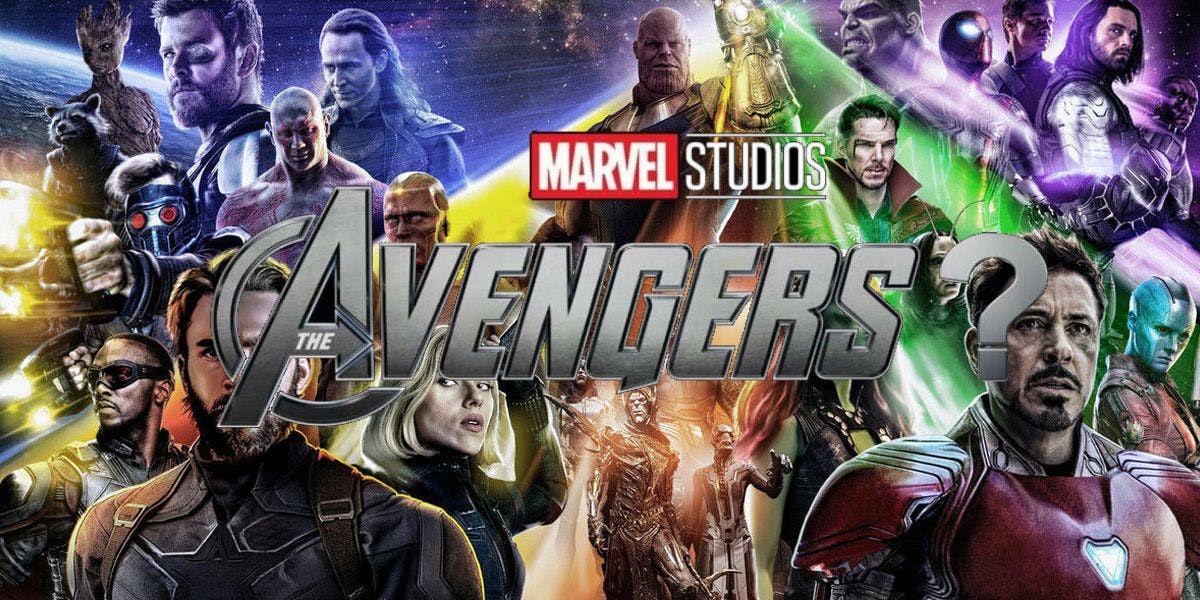 The MCU Fans have had enough with the waiting game, but Marvel seems to wanna play this game even more. The trailer is coming out today and we really don't know what to expect from it. The fans have been waiting for this moment for so long, and as we are get more & more hyped about it, there's a little update that may bring out some demotivation. We were pretty sure that the Avengers 4 title will be revealed with the trailer. But now, it does not seem to be a likely possibility.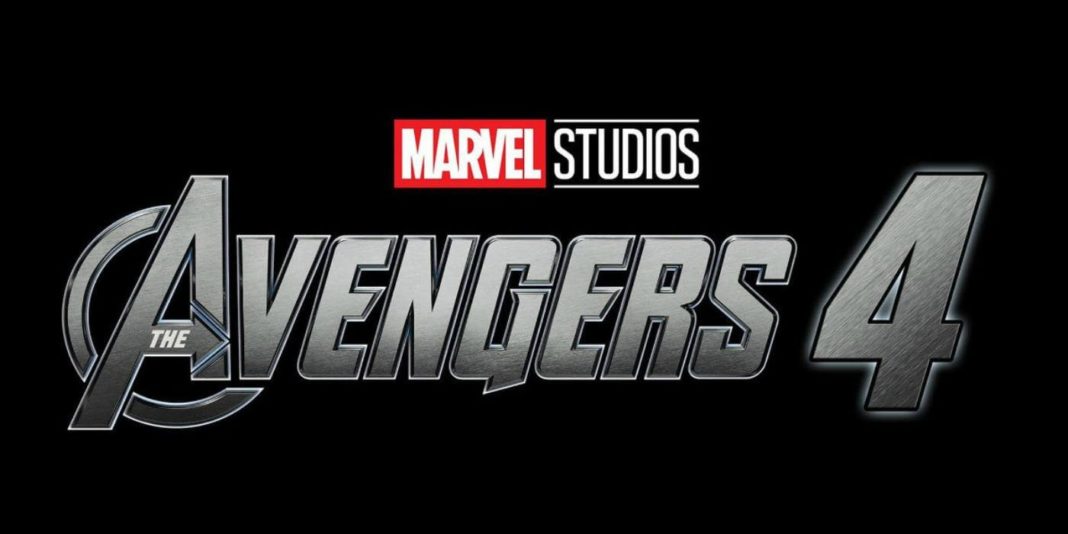 According to a new update coming from Collider's Steven Weintraub, the upcoming trailer may not reveal the Avengers 4 title. There's no article to back this up on Collider as it is not a 100% guaranteed, but considering what Marvel has been up to with Avengers 4, this may not come as a big surprise.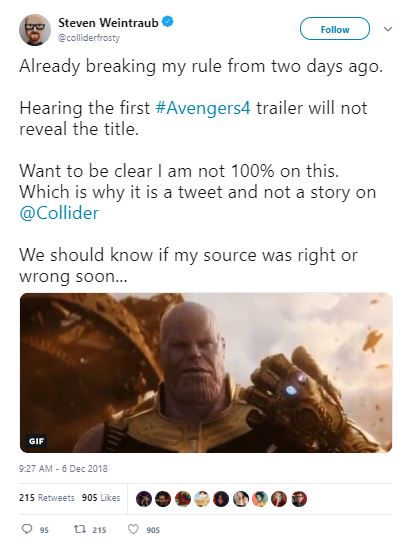 It is crazy how the film is less than 5 months away and it is still untitled. The Avengers 4 Prelude did not reveal the title of the film. In fact, talking about the Prelude, it did not give us anything new. It had direct scenes from the Infinity War opening with all the dialogues being the same as well. So, Marvel is surely in no mood to give any big reveals on the part of this film.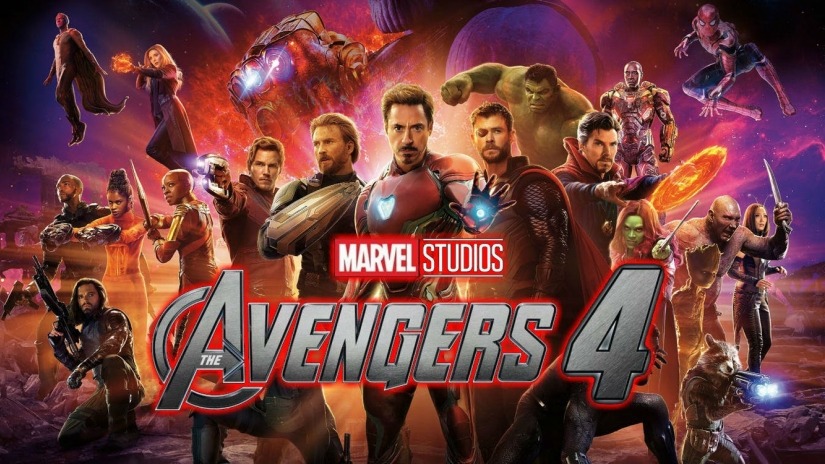 If the title of the film does not get revealed with the new trailer, then we just can't be sure when they are going to reveal it. Who knows, we go into the Avengers movie without a title and right at the end of the film, they flash the title on the screen. This should not be the case because it is just stupid. The word is going to get out at the Avengers 4 premiere itself, so why not reveal it just now! The entire world has already seen Infinity War, so what massive Spoiler is Marvel hiding?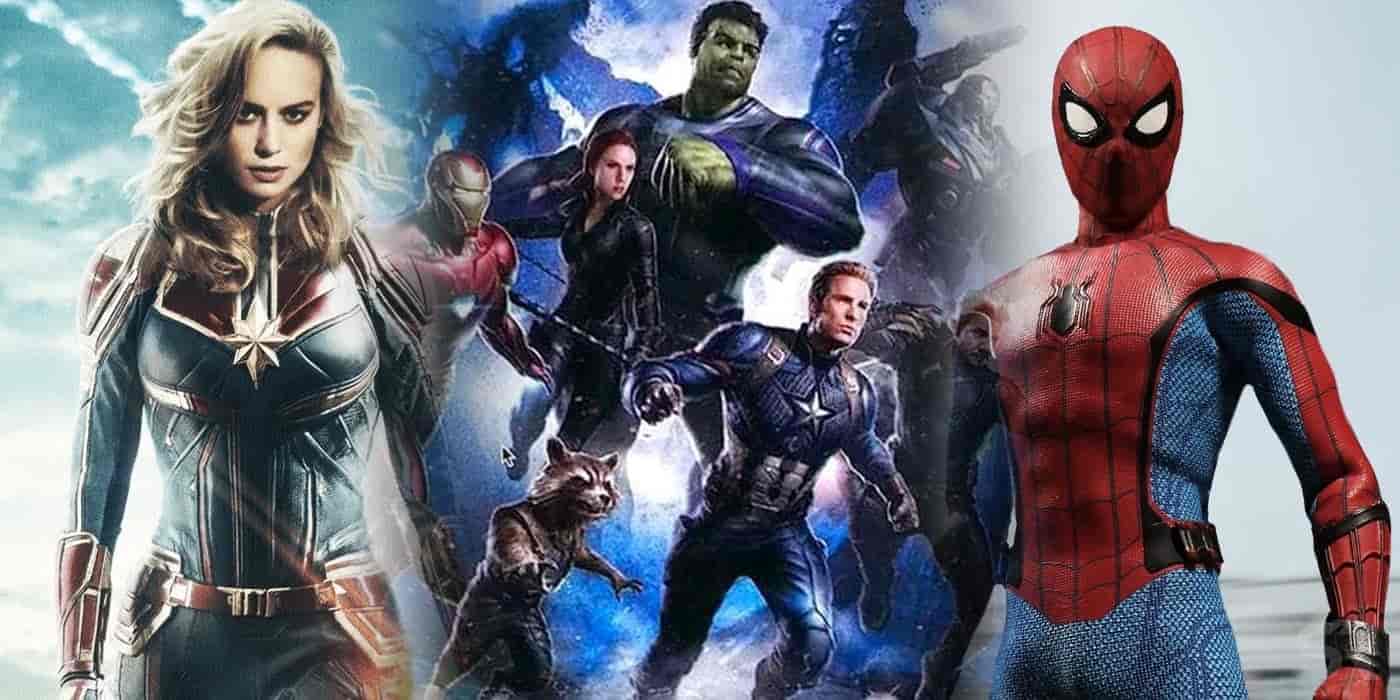 The more you think about it, the more it boils your brain. We got two Captain Marvel trailers, and both of those trailers were not more than 2 minutes 20 seconds long. The Avengers 4 trailer may even be shorter than that. The runtime of Spider-Man: Far From Home trailer has been confirmed to be 2 Minutes and 30 seconds. Just imagine, a movie that is coming out in July is giving us a better look at the story, than the ones coming out in March and May.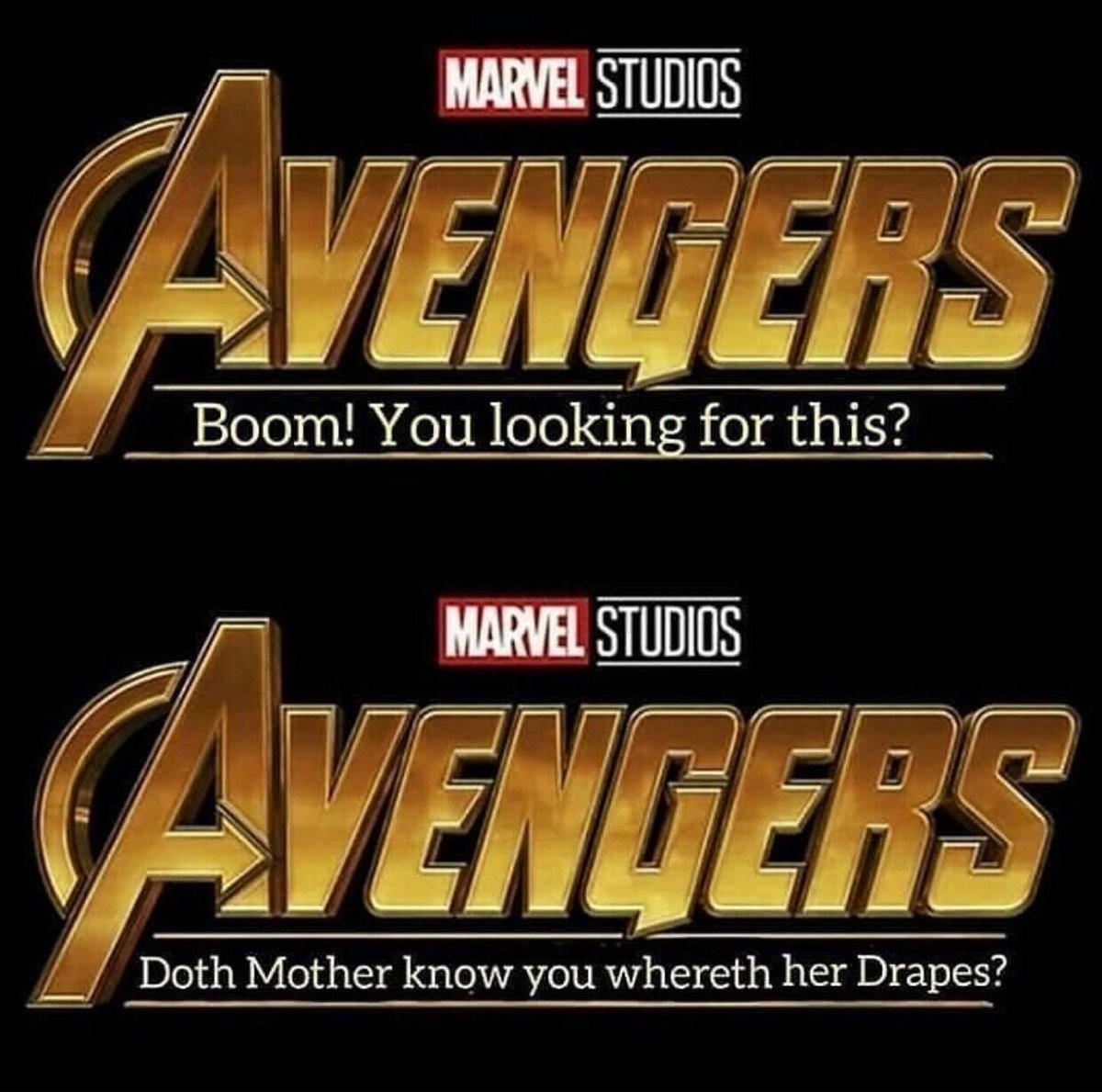 It is good that Marvel does not want to give away any sort of spoilers, but at least give the fans something to cheer for. At the end of the day, even the Avengers 4 trailer may not reveal a lot of footage that will be in the film. It could probably use footage from the last 20 movies and have many "exclusively shot for the trailer" scenes just to derail the fanticipation.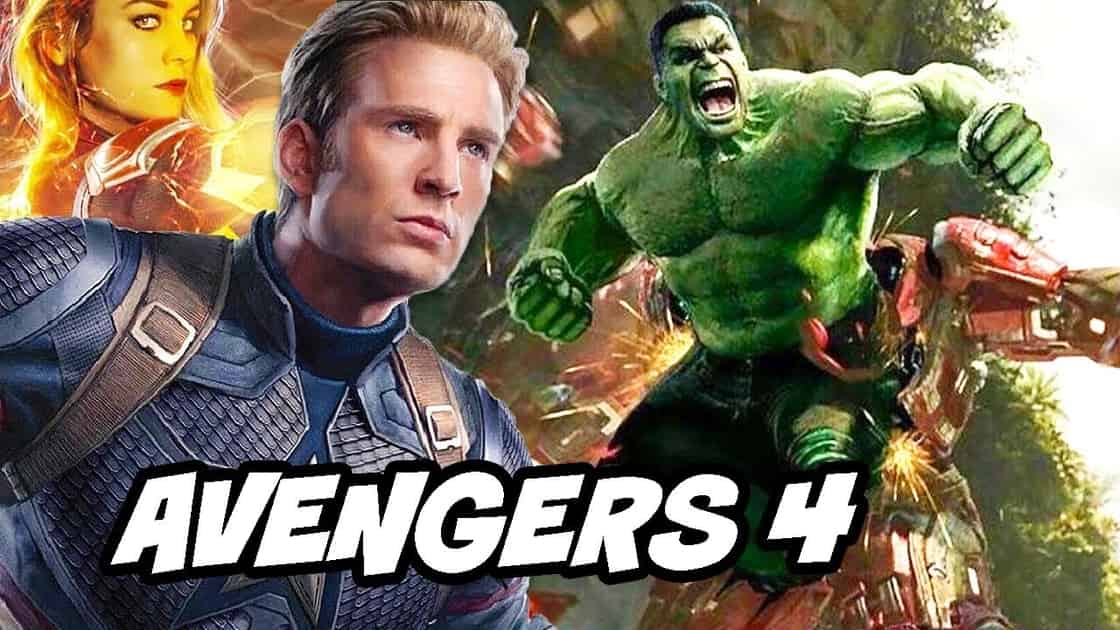 Let's just hope that the title comes out, and the trailer also does not end up trolling the fans who have been longing for it for so long! The different marketing pattern that Marvel is deploying with Avengers 4 could actually kill the vibe of the film, but let's hope that Marvel knows what they are doing. Sure they are the best in the business, but the formula that they have for marketing has worked every time, so why change that.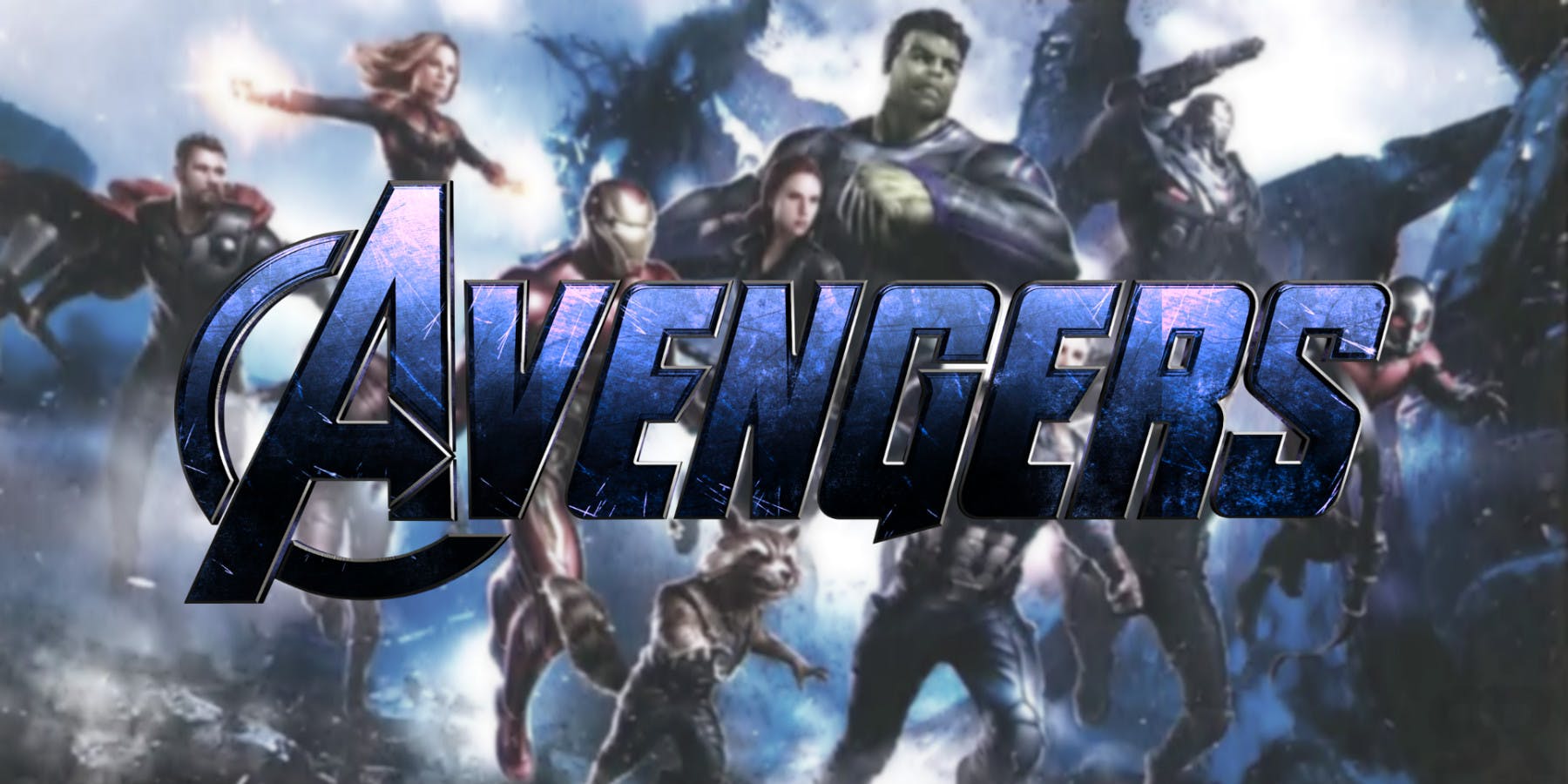 Avengers 4 comes out on May 3 and it will presumably star Robert Downey Jr., Chris Hemsworth, Mark Ruffalo, Chris Evans, Scarlett Johansson, Benedict Cumberbatch, Jeremy Renner Don Cheadle, Tom Holland, Chadwick Boseman, Paul Bettany, Tom Hiddleston, Idris Elba, Danai Gurira, Peter Dinklage, Benedict Wong, Elizabeth Olsen, Anthony Mackie, Sebastian Stan, Gwyneth Paltrow, Benicio del Toro, Josh Brolin, Pom Klementieff, Karen Gillan, Dave Bautista, Zoe Saldana, Vin Diesel, Bradley Cooper, Chris Pratt, Paul Rudd, Samuel L. Jackson, Cobie Smulders, Tessa Thompson, Evangeline Lilly, Aaron Taylor Johnson, Cate Blanchett, Michelle Pfeiffer, Michael Douglas, Tilda Swinton, Jeff Goldblum, Katherine Langford, Stellan Skarsgard and Brie Larson.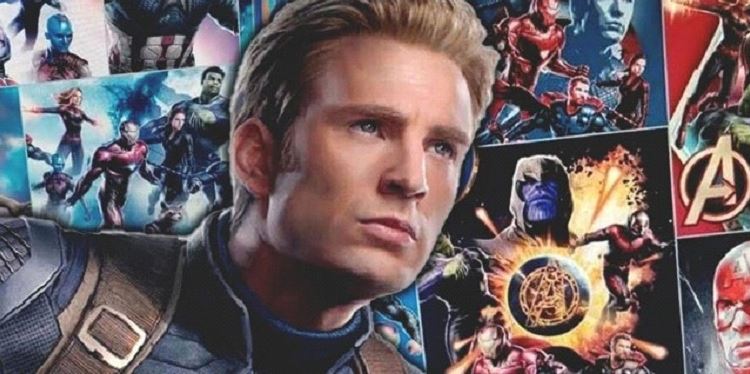 Here's the official Synopsis:
"A culmination of 22 interconnected films the fourth installment of the Avengers saga will draw audiences to witness the turning point of this epic journey. Our beloved heroes will truly understand how fragile this reality is and the sacrifices that must be made to uphold it."
I just have the biggest passion for everything cinematic! I want to share this passion with everyone through my writing about Hollywood Movies and TV. Other than that, I am a big sports fanatic and enthusiast. I'd like to write about my favorite sports as well some day.