James Wan Reveals The Most Powerful Creature in Aquaman
Aquaman is the next big movie in focus and even though the film is surrounded by a lot of competition, it will still end up being the King of December. All these big DC movies that have been made till now and are currently under production pack a cast of very well acclaimed actors, and it's more so than ever with Aquaman! The cast of the film certainly has an insane acting range with many big-name actors being involved. Now another one of the actors has been revealed by Director James Wan.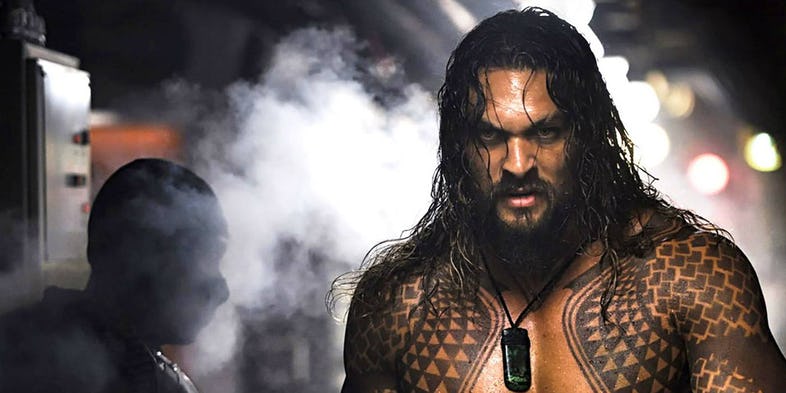 One thing that all the DC fans have always been confident about is the involvement of James Wan in Aquaman. He certainly is one of the big name Directors working in Hollywood right now and the first reactions to Aquaman have proved that he should be doing more DC movies.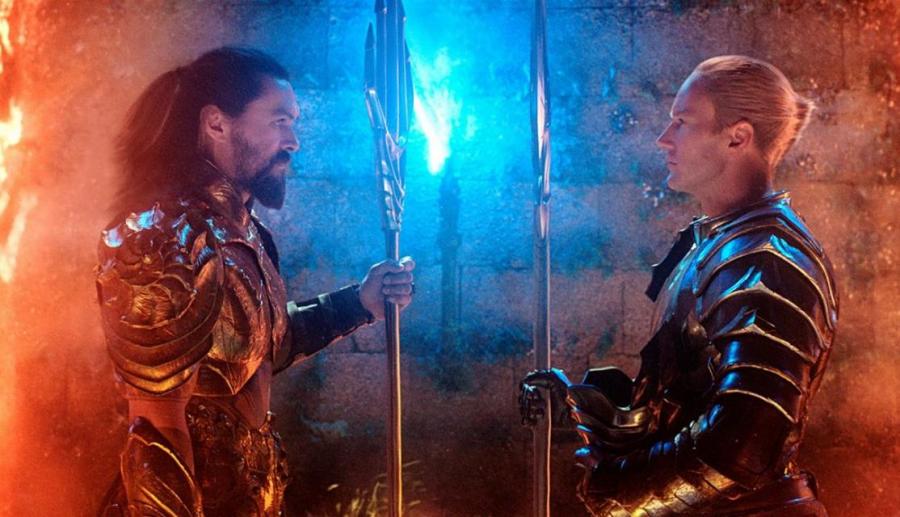 Wan has brought us the first live action look at the underwater world of Atlantis and by what we have noticed in the trailers and all other marketing material, he seems to have done a pretty solid job with this film.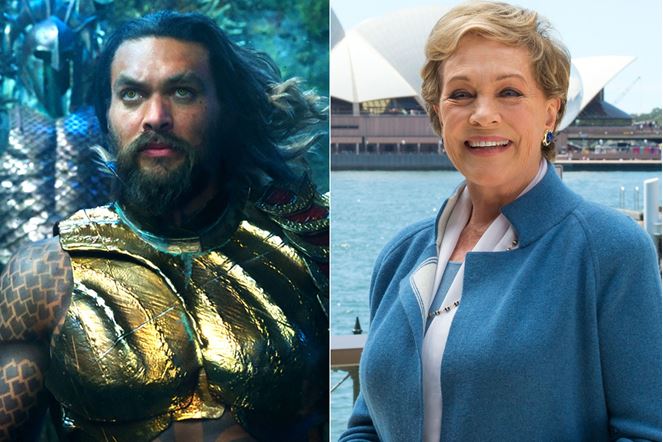 Now, it has been confirmed by James Wan that the amazing cast of the film will pack another well-acclaimed actor. Entertainment Weekly revealed that actor Julie Andrews is amongst the cast members of the film and now James Wan has more or less confirmed who she is playing: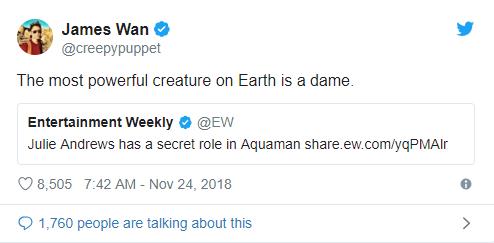 By what Wan points out here, she seems to be playing the most powerful "creature" in the film which surely means that she will be voicing a CGI character and not being physically present as a character in the film.
In a past interview, James Wan revealed the fact that Aquaman will bring in Karathen, who is a giant undersea creature that apparently holds the key to uniting the Atlantean and surface worlds. Here's what Wan revealed about the Karathen in a previous interview:
"We wanted the Karathen to have the voice of a classic British actress, albeit somewhat digitally altered"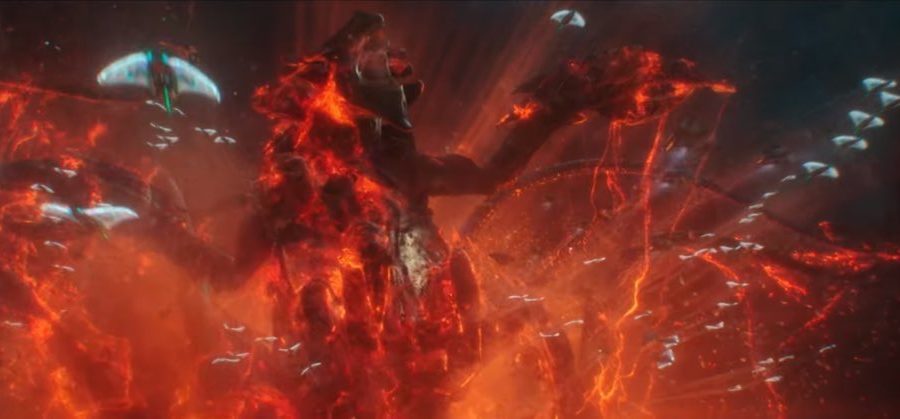 So it is obvious that Julie Andrews will indeed be the voice of the Karathen. The movie is clearly not afraid to bring some of the deadliest unknown underwater creatures into the mix and this way, the king of horrors, James Wan can add a major horror element into Aquaman as well. We have already seen a glimpse of that with the trench monsters in the trailers and now the Karathen might also add to that.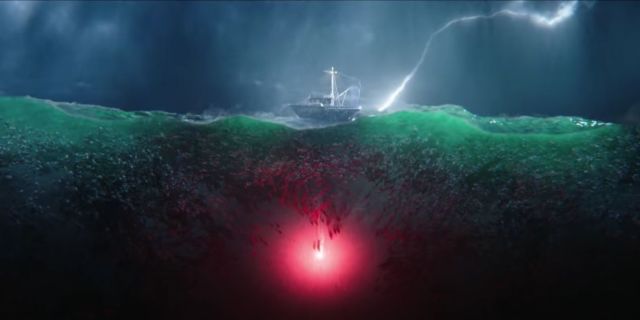 But don't expect this film to be a full-on horror film. It will certainly have a few elements of that, but overall the movie is going to look pretty amazing both on the surface of land and underwater. Here's what James Wan had to say about this: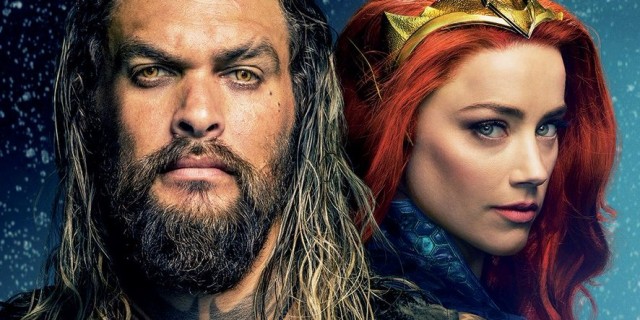 "I didn't set out to make a horror movie. That's not what this is about. It just so happens that you're dealing in a world that is beautiful, magical, but at the same time, you know, scary as well. People are terrified of the ocean because they don't know what's down there. There's all these creatures that live down in the ocean that are dangerous to humans."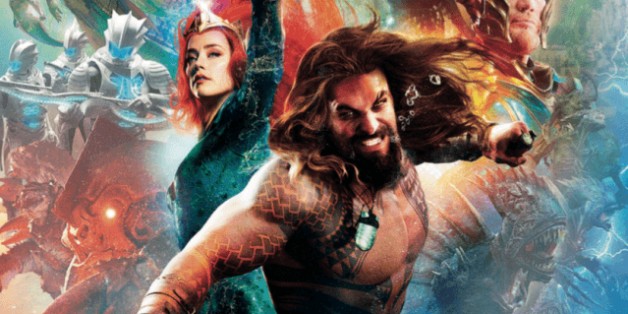 Here's the official synopsis for Aquaman:
"From Warner Bros. Pictures and director James Wan comes an acition-packed adventure that spans the vast, visually breathtaking underwater world of the seven seas, "Aquaman," starring Jason Momoa in the title role. The film reveals the origin story of half-human, half-Atlantean Arthur Curry and takes him on the journey of his lifetime—one that will not only force him to face who he really is, but to discover if he is worthy of who he was born to be… a king.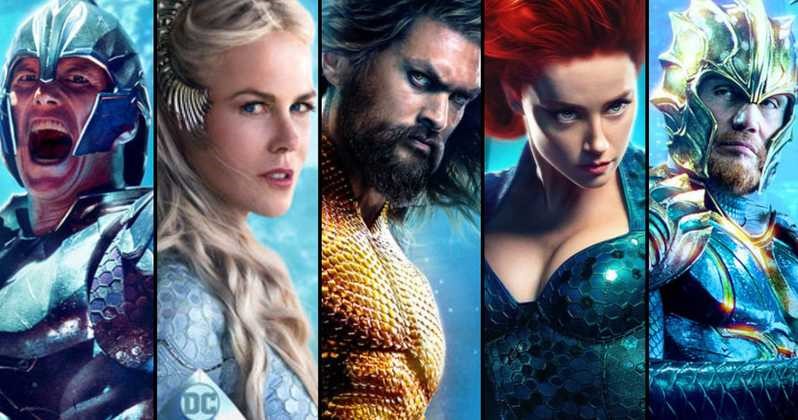 The film also stars Amber Heard ("Justice League," "Magic Mike XXL") as Mera, a firece warrior and Aquaman's ally throughout his journey; Oscar nominee Willem Dafoe ("Platoon," "Spider-Man 2") as Vulko, council to the Atlantean throne; Patrick Wilson ("The Conjuring" films, "Watchmen") as Orm/Ocean Master, the present King of Atlantis; Dolph Lundgren ("The Expendables" films) as Nereus, King of the Atlantean tribe Xebel; Yahya Abdul-Mateen II (upcoming "Baywatch," "Netflix's The Get Down") as the vengeful Black Manta; and Oscar winner Nicole Kidman ("The Hours" "Lion") as Arthrur's mom, Atlanna; as well as Ludi Lin ("Power Rangers") as Captain Murk, Atlantean Commando; and Temuera Morrison ("Star Wars: Episode II – Attack of the Clones," "Green Lantern") as Arthur's dad, Tom Curry."
I just have the biggest passion for everything cinematic! I want to share this passion with everyone through my writing about Hollywood Movies and TV. Other than that, I am a big sports fanatic and enthusiast. I'd like to write about my favorite sports as well some day.