Movies
Captain America: Civil War – Falcon Got a Costume Upgrade That Went Unnoticed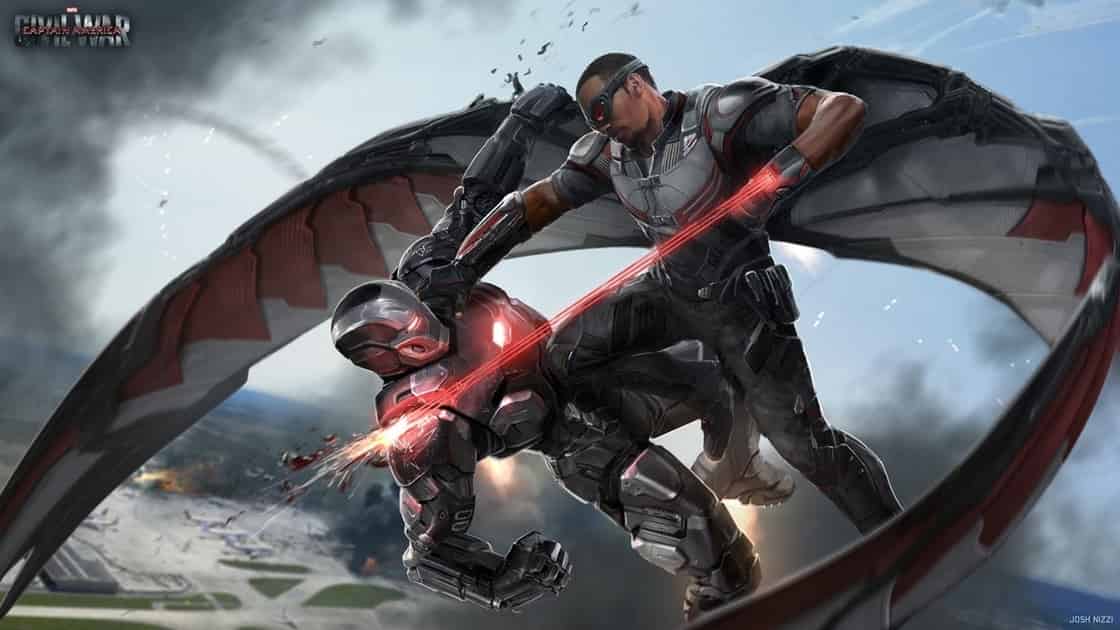 Falcon:
One of the most amazing things about Marvel is that every Superhero that we see evolve in the films keeps getting new suits almost every new film. Iron Man and Captain America are way ahead of everyone in this game, and Spider-Man is now catching up pretty fast.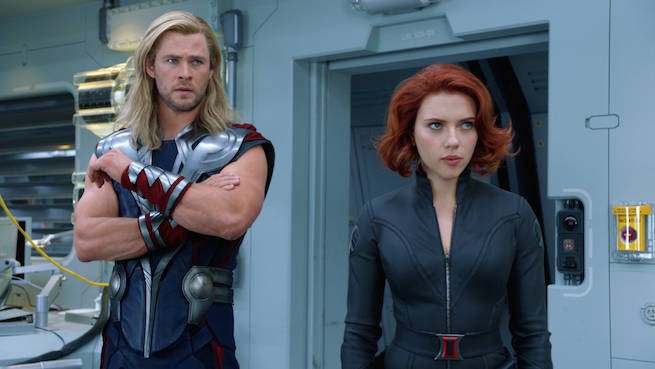 From Thor to Black Widow, to even the Winter Soldier, everyone gets new suits each movie they appear in. But that is not the case with Falcon as he has only got one new suit in 5 movie appearances.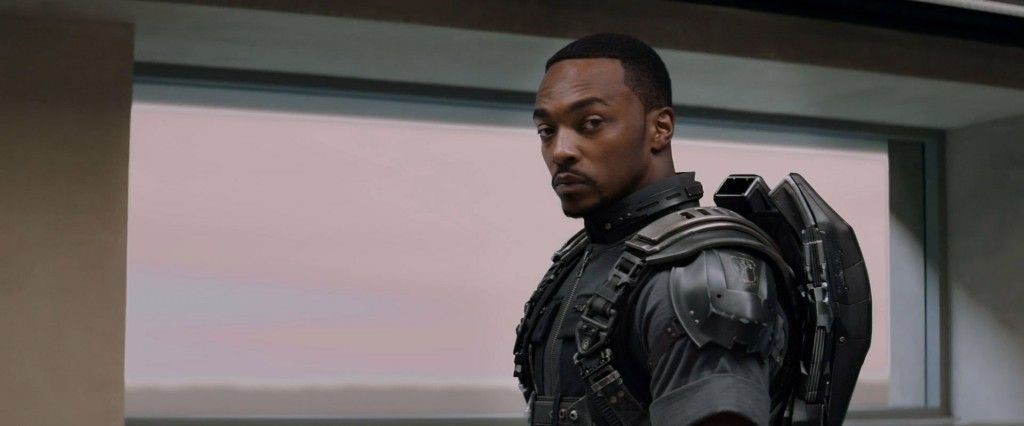 Wow, Anthony Mackie has had 5 movie appearances in the MCU and till now, we didn't really notice that, let alone the suit! 2 of those appearances were cameos so that's why. Also, his appearance in Infinity War was an extended cameo of sorts due to lack of screen time!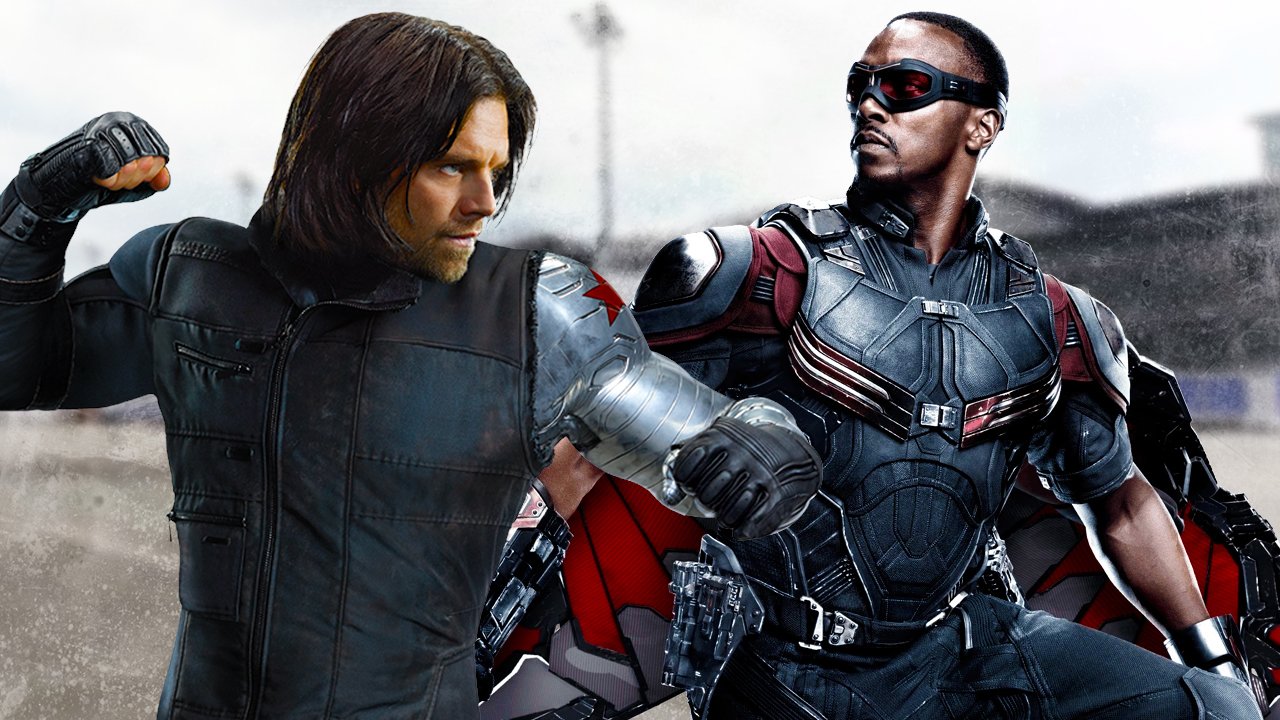 Sam Wilson was a great addition to the MCU as he made his debut in The Winter Soldier. That was a very basic version of his suit but we really liked him a lot.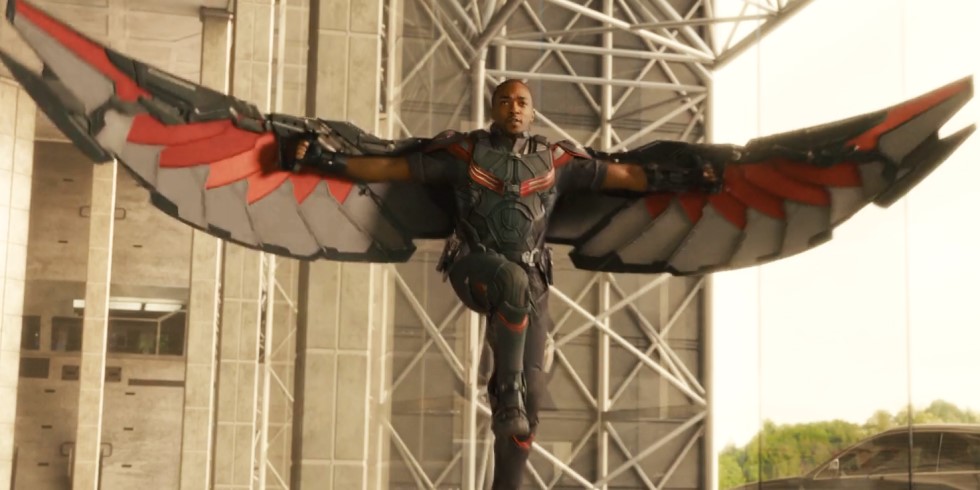 Next up, he had a very small role to play in Age of Ultron. The film could have used him in action, but let's not go there for now. He became a part of the new Avengers team at the end of the film as he flew in showing his new and very awesome suit.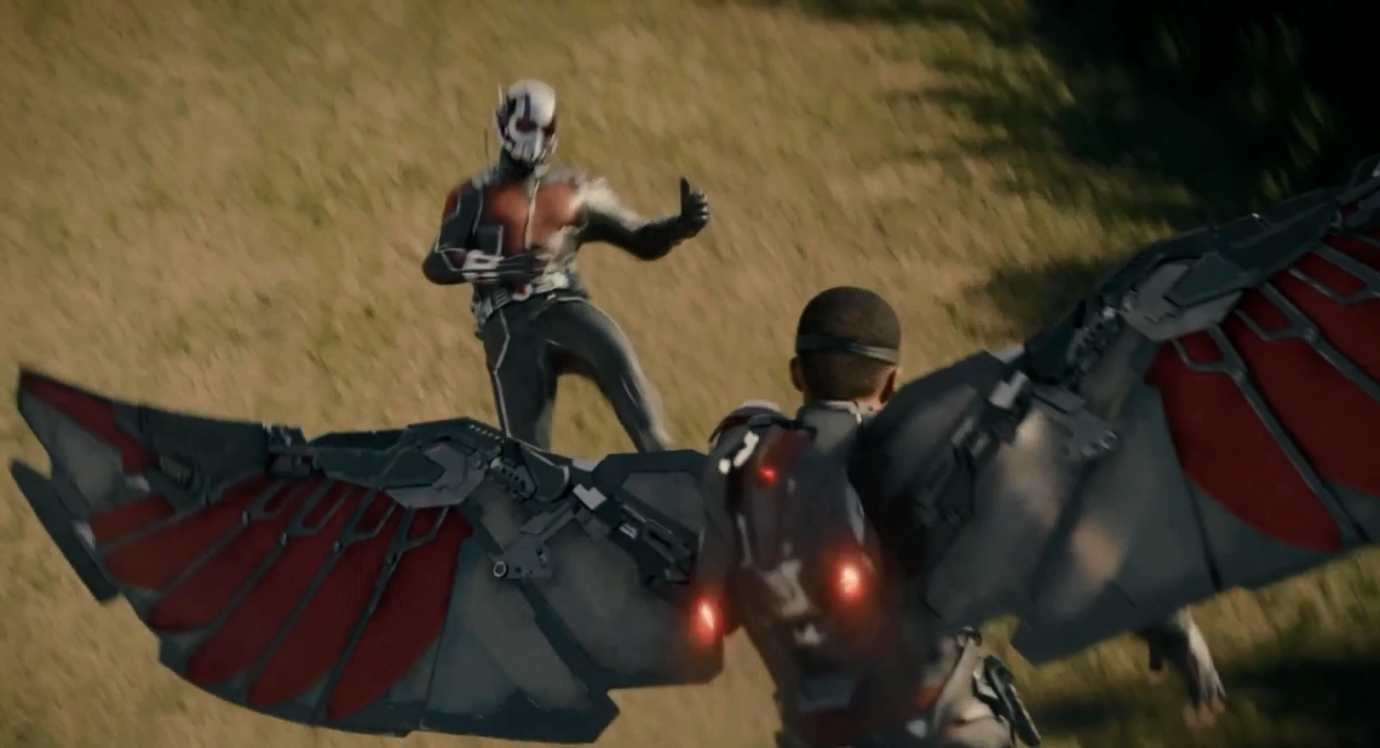 But we didn't really know how awesome his suit could be until Civil War. He had a fight with Ant-Man in the Ant-Man movie, and that was a great cameo. Sam would have beaten the little guy but he was out-smarted. Don't worry Sam, we're gonna let that pass so Cap won't find out about it.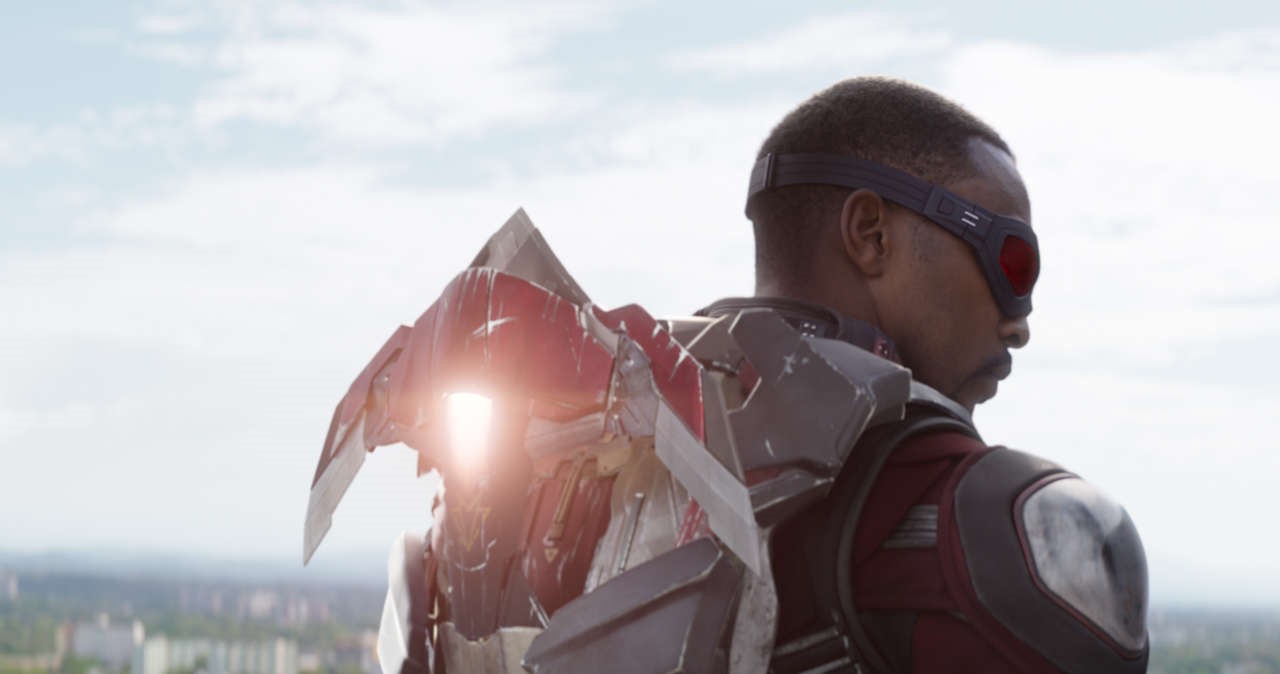 The real falcon as I mentioned above came in during the Civil War. The Russos have an awesome way with characters. Of course, some characters did feel a teeny bit wasted in Avengers: Infinity War due to the fact there were dozens of characters to handle, but they had already set up a big bar of character usage during Civil War.
Every hero in the film got to display the best of him/her but one of the heroes that felt like a total upgrade in awesomeness was certainly Falcon.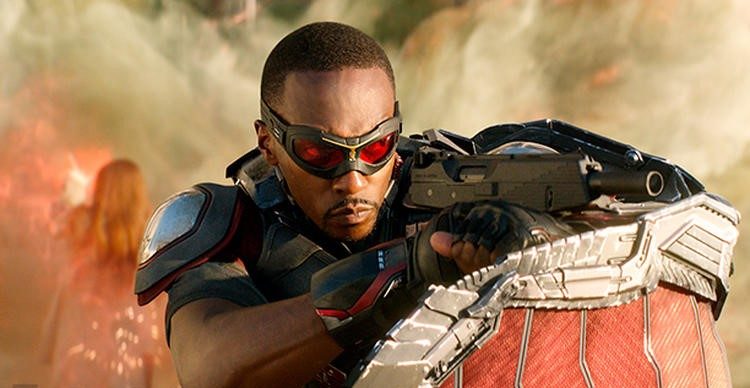 He wasn't given much of an eye with so many big guns present in the bunch, but he actually did some shocking things that we didn't really expect he could do. His suit obviously was the same as the last 2 appearances and we didn't notice any big upgrades, except Redwing, was added to give us a closer to the comics Falcon. Only Redwing was a tech-drone instead of a bird, but we love that switch.
So, we were talking about the cool things Falcon did. First off, his usage of the suit was just remarkable. The wings conveniently let him fly but also act as Shields on multiple occasions. So great offense and defense. He then came in and canon-kicked a freakin' helicopter.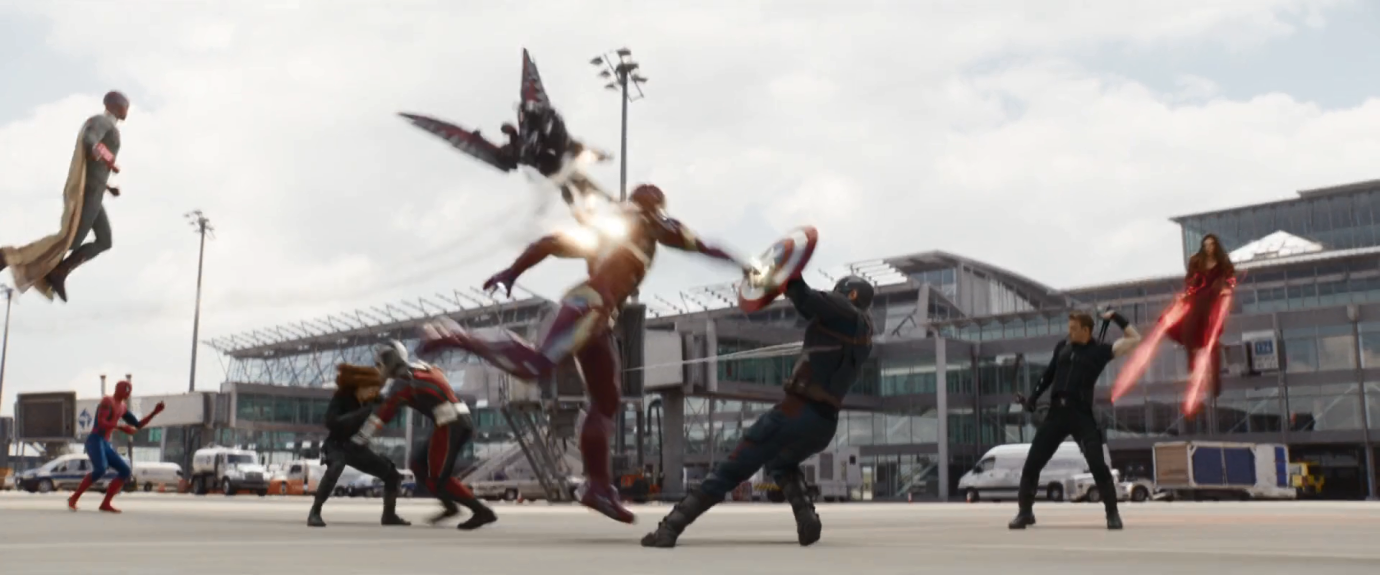 Damn! Then he really held his own in the Airport battle against two suits that were way superior to his (Iron Man and War Machine, duh!). Everything with Falcon was just tremendous to witness.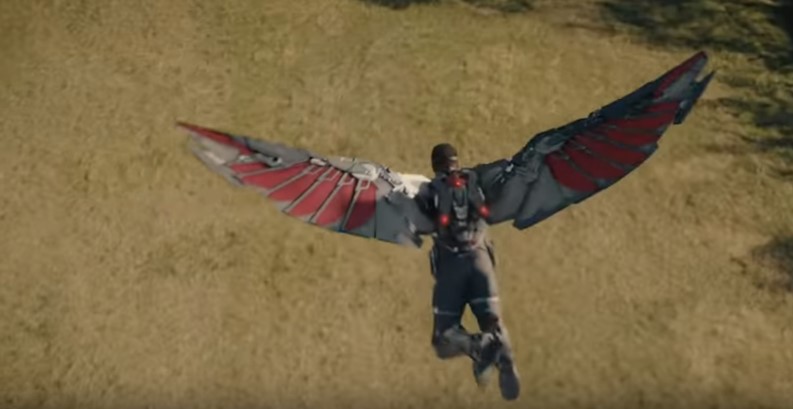 But apparently, what went unnoticed was the upgrade Falcon got from The Winter Soldier & Ant-Man to Civil War. He obviously got a new suit after Winter Soldier with Smaller thrusters, but as pointed out by Marvel Studios concept artist Josh Nizzi in Marvel's Avengers: Infinity War – The Art of the Movie, Falcon actually got new Boot Thrusters in Civil War. Here's what Nizzi said: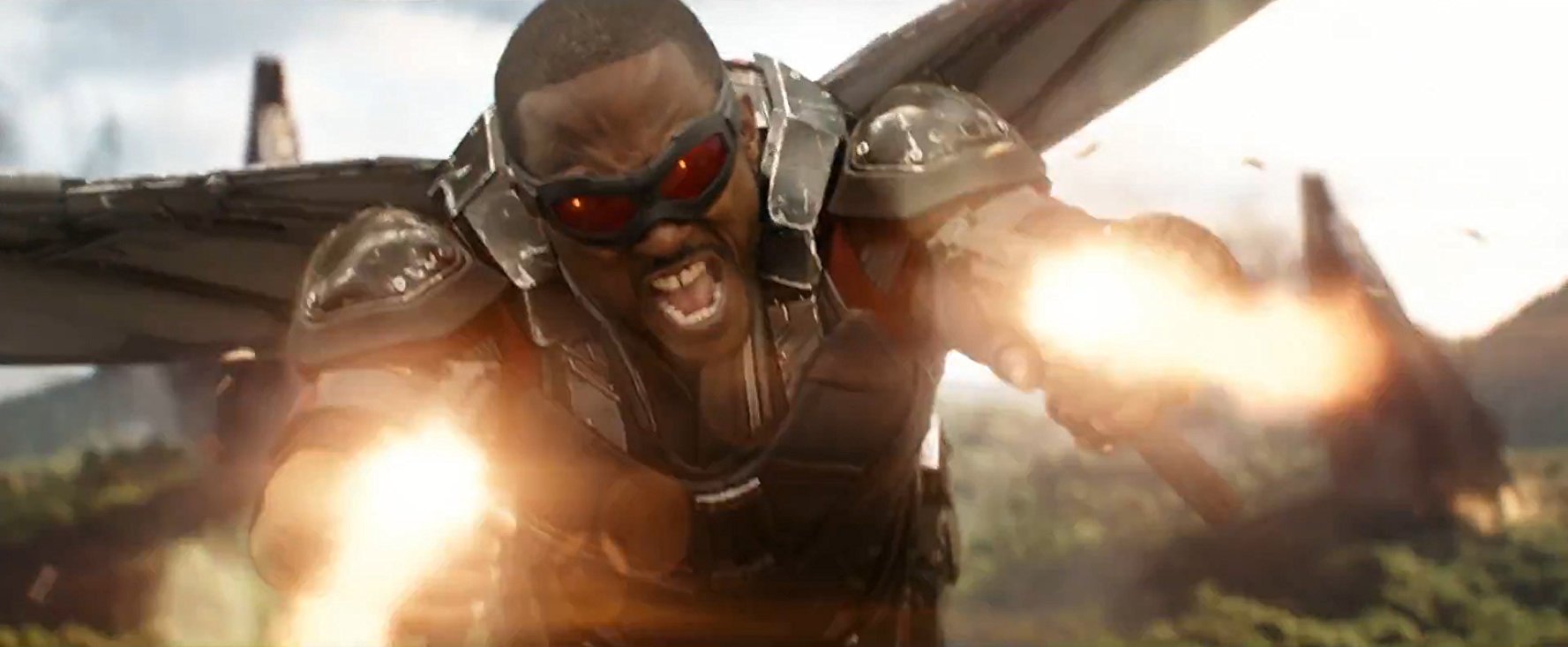 "I removed a large thruster from Falcon's backpack in order to make room for Redwing. The boot thrusters were to help make up for this. The idea was that since Tony would have helped upgrade Falcon's gear, he could have put additional boost in the legs similar to what is in the Iron Man suits."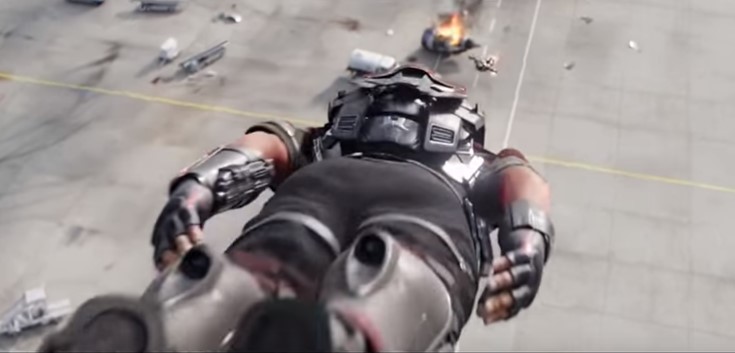 Falcon got a teeny bit to do in Avengers: Infinity War, but we're okay with that, even though we could have had those one or two scenes involving him which we saw in the trailers but not in the film. He was dusted at the end of the film, so we could imagine that he might get a new suit when he returns in Avengers 4. He will certainly get a new one in the upcoming TV series that he will lead along with Bucky on Disney+. Looking forward to it Marvel.