Movies
Captain Marvel Almost Referenced Jim Carrey's 'The Mask'
The MCU prequel set in the 90s has been witnessed by a lot of people as the Box Office results are a big indicator of that. It is a good entry in the massive confounds of the MCU, but it surely isn't the greatest. It is a mixed bag and will stand on the middle grounds, may be making the top 10 list of the MCU. But what it did really well was bring the whole 90s vibe into the film. Because it is shot in the present day, some people may argue that things did not seem 2 decades old, but since there was a lot of advanced Kree Tech and everything involved, the whole 90s era could not be felt with greater precision.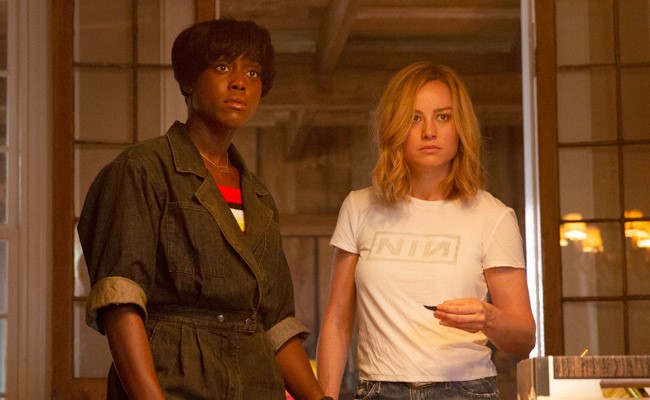 With the film being set in 1995, there were a lot of 90s pop culture references here and there. Carol wore the NIN band T-shirt, which was prominent in that era. The movie played a lot of 90s songs. There were many references to other films like when Captain Marvel landed in the Blockbuster store, a poster of Arnold Schwarzenegger pops up and the knocks it's head out with a Photon Blast. That poster was from the Arnolds amazing Spy-thriller True Lies.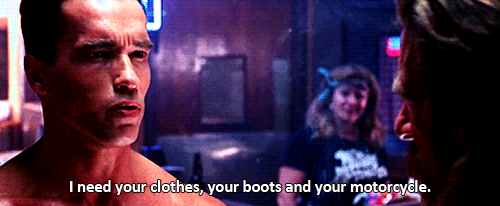 Talking about Arnold, there was also this Terminator reference in the movie, where Carol steals a motorcycle along with some funky clothes. Well, it was very subtle as compared to Arnie's T-800 that not only returned from the future naked but also wasn't so sneaky in "borrowing" the clothes and the motorcycle. This is a Disney movie, none of these things would be possible in your wildest dreams so don't imagine!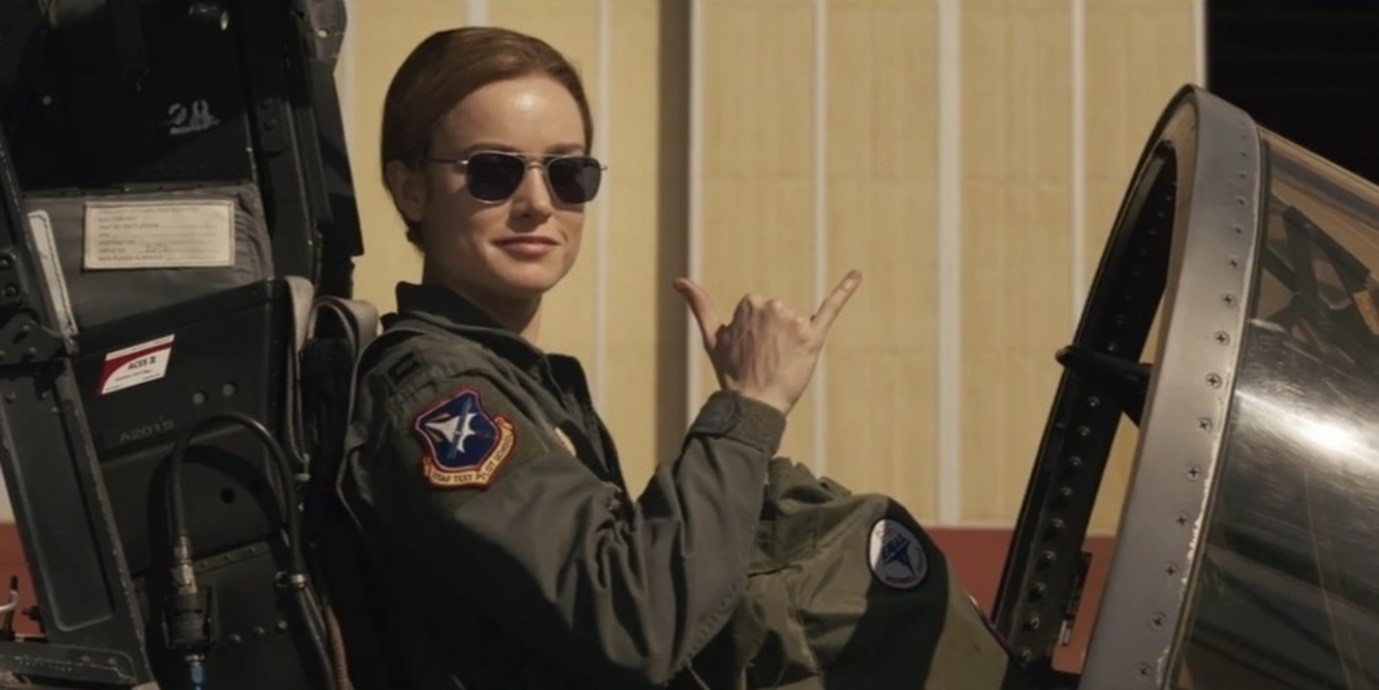 Then there was the whole Tom Cruise Starrer Top Gun vibe created during the "Higher Further Faster" scene. Even Goose's name originated from that film as the Flerken was named after Anthony Edwards' character. Even Stan Lee's cameo was a reference to his own cameo in the Kevin Smith Movie called Mallrats which came out in 1995 itself.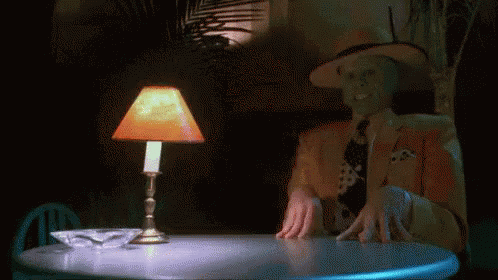 There were many other movie references, as well, but there was one which did not make it. For those of you who remember Jim Carrey's 1994 film, The Mask, Captain Marvel could have made you nostalgic about it as apparently, the directors did want to make a reference to that amazing comedy action movie.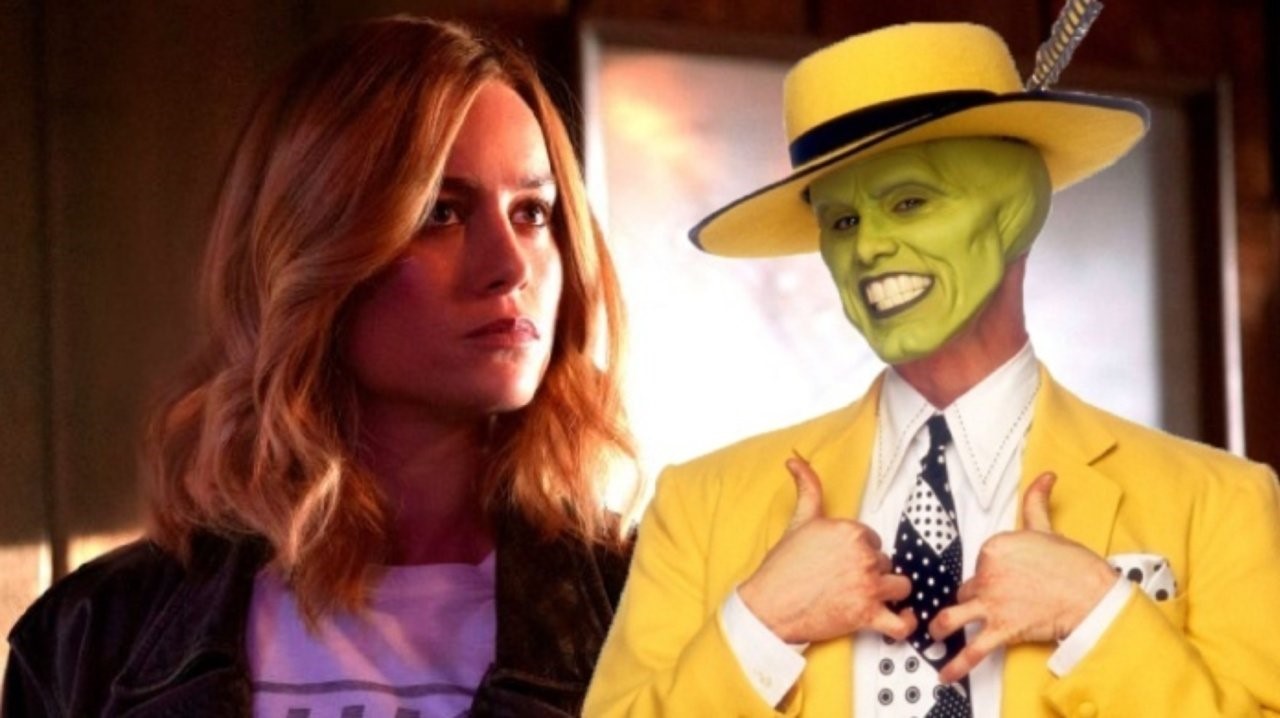 While talking to Empire, Captain Marvel co-directors talked about how they would have included an Easter Egg related to The Mask. As mentioned above, in the 'Blockbuster' sequence where Carol blasts the head of Arnold's cardboard cutout, that standee was supposed to be of The Mask. Here's what Anna Boden said about it:
"We really wanted it to be The Mask, because of the green head. The idea is that she thinks it's a Skrull. We initially tried to get that but they wouldn't clear it."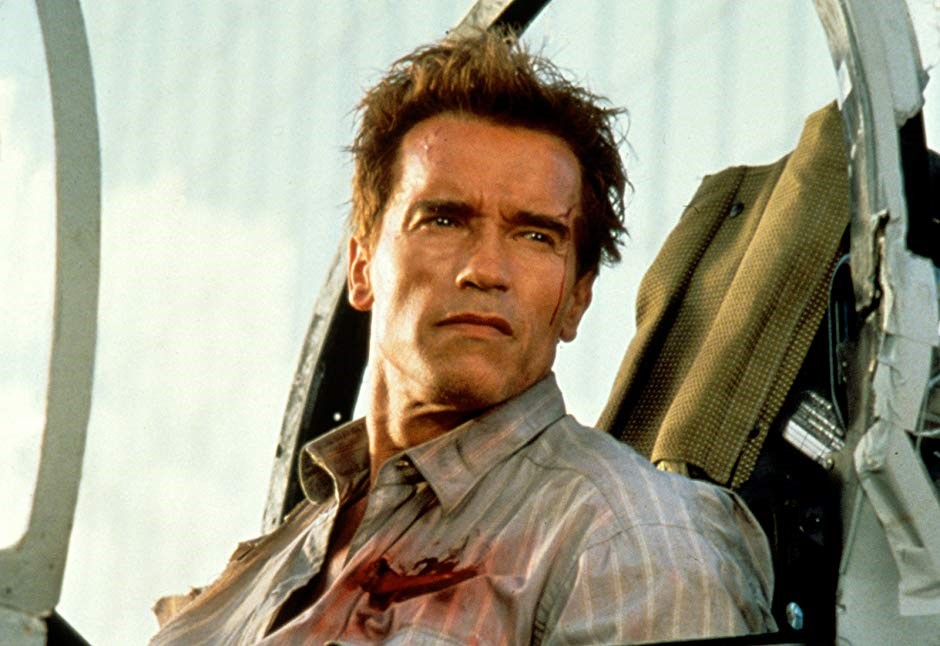 Ryan Fleck then revealed how they wound up getting the True Lies standee instead:
"James Cameron is of course an action legend. I worked in a video story in 1995 and I remember those True Lies standees – it was more nostalgia than anything."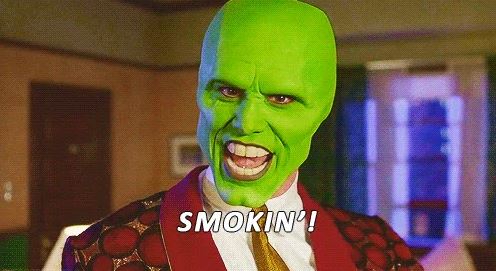 Well, the scene involving The Mask would have been so innovative and amazing. In many ways, it would have been just perfect. Just as Boden mentioned, Carol thinking of the Standee cardboard with a green head as a Skrull would have been ssssmokin'! But sadly it did not happen.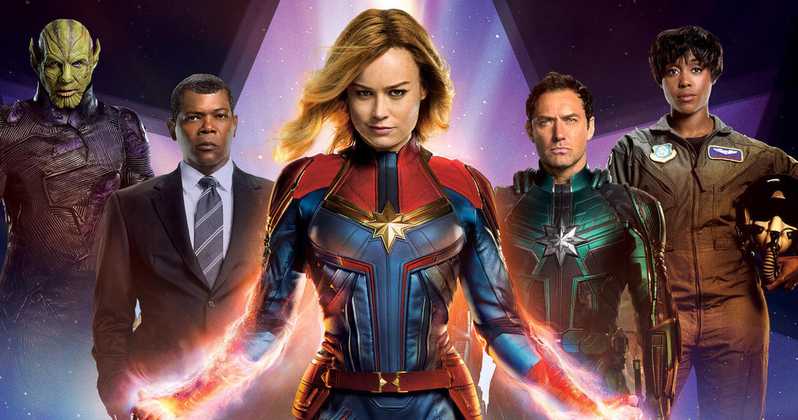 Directed by Anna Boden and Ryan Fleck and written by Liz Flahive, Meg LeFauve, Carly Mensch, Nicole Perlman and Geneva Robertson-Dworet, it stars Brie Larson as Carol Danvers (Captain Marvel), Samuel L. Jackson as Nick Fury, Clark Gregg as Phil Coulson, Jude Law as the commander of Starforce, Lee Pace as Ronan the Accuser, Djimon Hounsou as Korath the Pursuer, Gemma Chan as Minn-Evra, Ben Mendelsohn as Talos, Lashana Lynch as Maria Rambeau, Algenis Perez Soto as Att-Lass, McKenna Grace as a young Carol Danvers and Annette Bening in an undisclosed role.