Movies
Captain America Actor Chris Evans Solves a Major Terminator Plot Hole
Chris Evans is famously known for playing Captain America in the MCU, but now that his contract with Marvel is over, we won't be seeing him in a Marvel movie post-Avengers 4. He recently bid farewell to the fans and to the character that has given him so much in life. Just imagine those times when he was afraid to take on the massive 9 movie deal. He refused to take the role multiple times and it just kept coming back to him. At last, he got a personal call from Robert Downey Jr. which helped him in the decision of accepting the role. Here's what he wrote after the last day of shooting Avengers 4 reshoots.
"Playing this role over the last 8 years has been an honor. To everyone in front of the camera, behind the camera, and in the audience, thank you for the memories! Eternally grateful."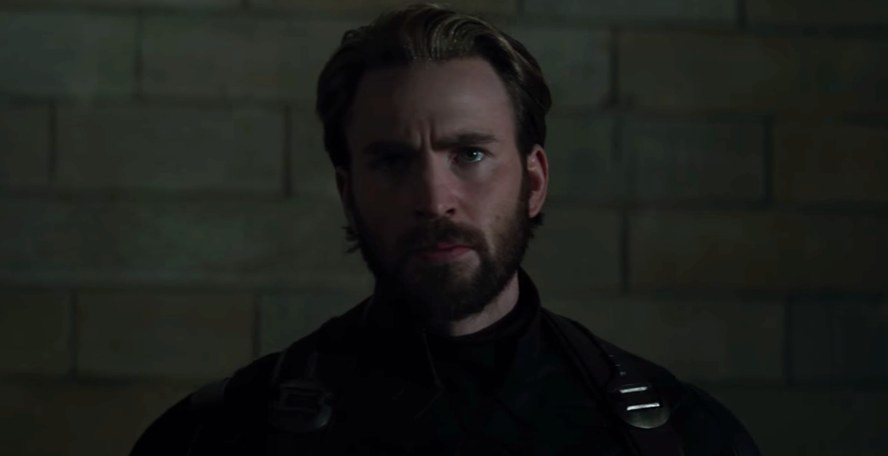 Now that he is done with the big MCU role, he seems to be a free man who can obviously do whatever he wants with his career from here on. It will obviously be sad to see him leave the MCU, but it is the right time and we will always be happy for him. He has revealed in the past that he is interested in directing films post his time with the MCU, and we'd look forward to that as fans.
He is not a big spotlight guy. He is the kind of person who mostly wants to stay away from it. Being a big part of Marvel would obviously not allow that, but now that he will be done with the MCU in the coming year, he could actually take a break from being the "big movie star," and actually spend some quality time with his family.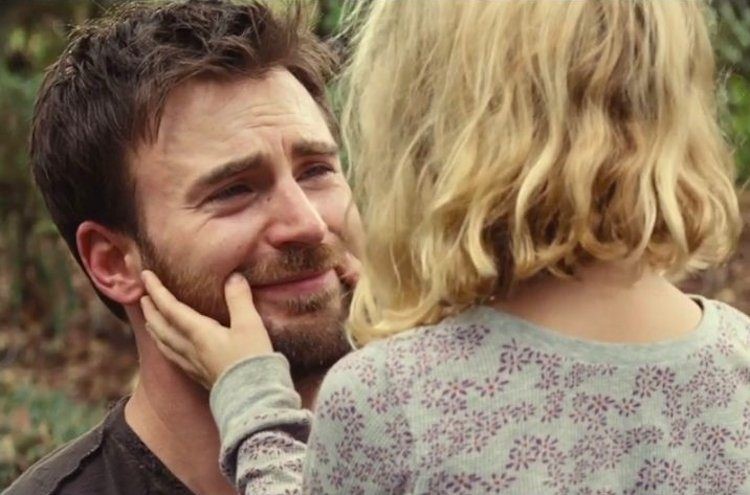 While we love him for what he has done with the role of Captain America, we could expect to see him in different kinds of roles in the coming future. While all that is yet to come, one thing we could be really happy about is the fact that he has actually solved a major plot hole of the Terminator franchise. He tweeted the following question:
"How come the Terminator could perfectly imitate John Connor's voice but couldn't speak in his own voice without an Austrian accent?"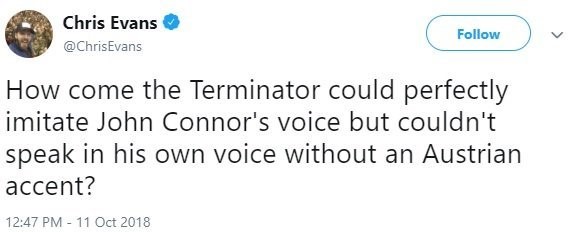 While most of the fanbase has been asking this question for almost 3 decades now, Evans seems to have solved it with a pretty valid question. It is intriguing if you think about it. Arnie has never lost his Austrian Accent and he is famous for the way he delivers his dialogues, but how do you justify the question of Terminator's ability to bled in and fix his own accent? Here's the answer that Evans posted for the question that he asked fans on Twitter: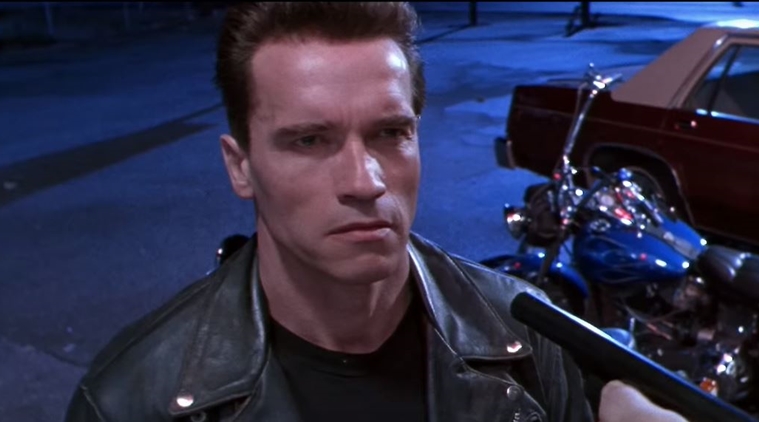 "My friend Paul had the best answer: 'He has an Austrian accent on purpose – a non traditional American accent ensures that it's less alarming when he doesn't get American cultural cues and sh-t like that. Seems less like a robot and more like a foreigner.'"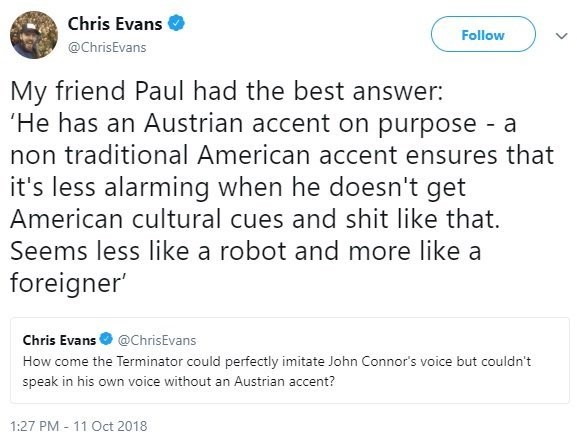 While keeping the accent has been a trait for Arnold in his movies, there are actors who have had to adopt a different accent than usual to fulfill the need of their characters. Black Panther is the film where almost the entire cast had to adopt an African accent to portray their characters well. But there is one supposed plot hole in Avengers: Infinity War, which is Wanda Maximoff aka Scarlet Witch losing her accent moving from Age of Ultron to Civil War to Infinity War.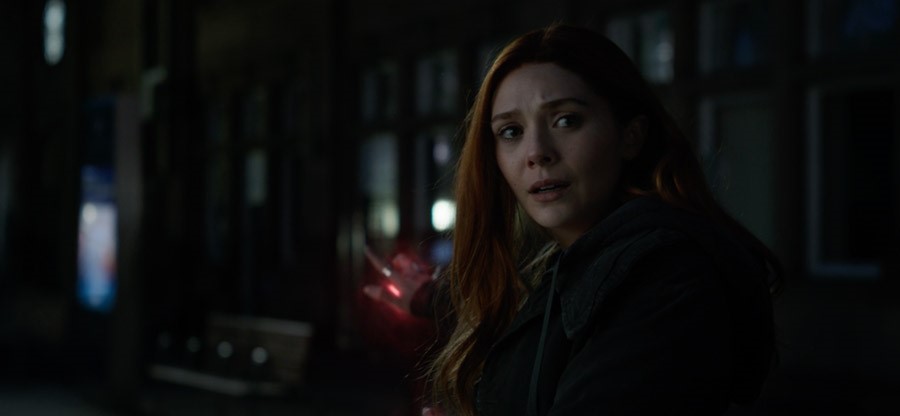 But co-director Joe Russo has given a justification for why Elizabeth Olsen was made to bring her actual accent and drop the Eastern European accent that she had to use in the previous two films. Here's what he said:
"We have intentionally tried to strip that accent away for a couple of reasons. One is, you'll notice at the beginning of [Captain America:] Civil War, that Black Widow is training her how to be a spy. And two, she has now been on the run and one of the most distinguishing characteristics that she has is her accent. So if you're gonna try to disguise yourself, or hide yourself, or not be caught, you're going to try to limit those trigger warnings that would make it easy for someone to identify you, which would be inclusive of her accent."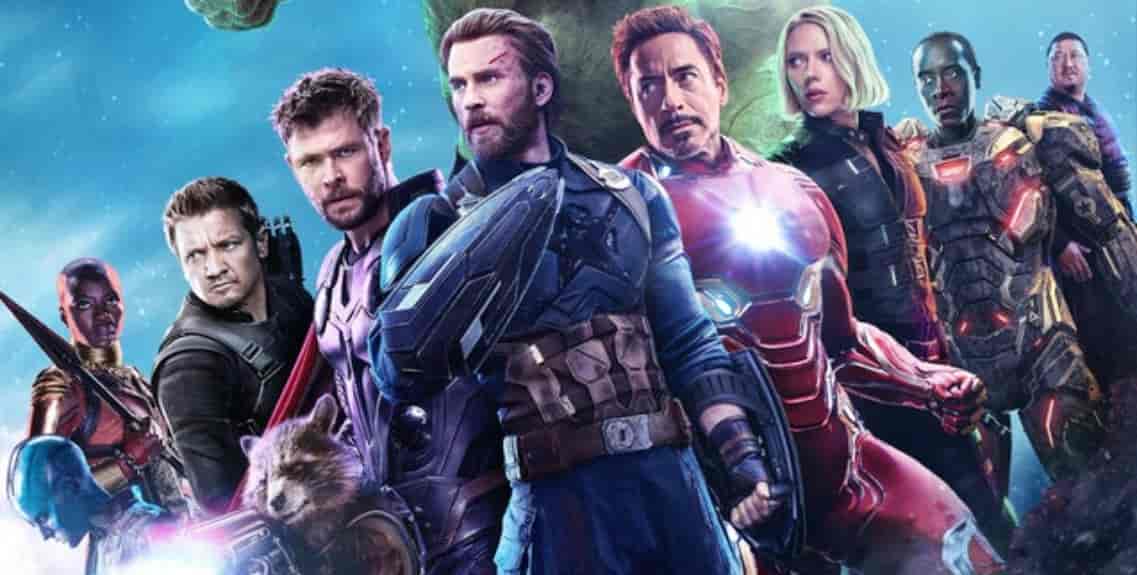 Chris Evans will appear in Avengers 4 next. It will come out on May 3, 2019.