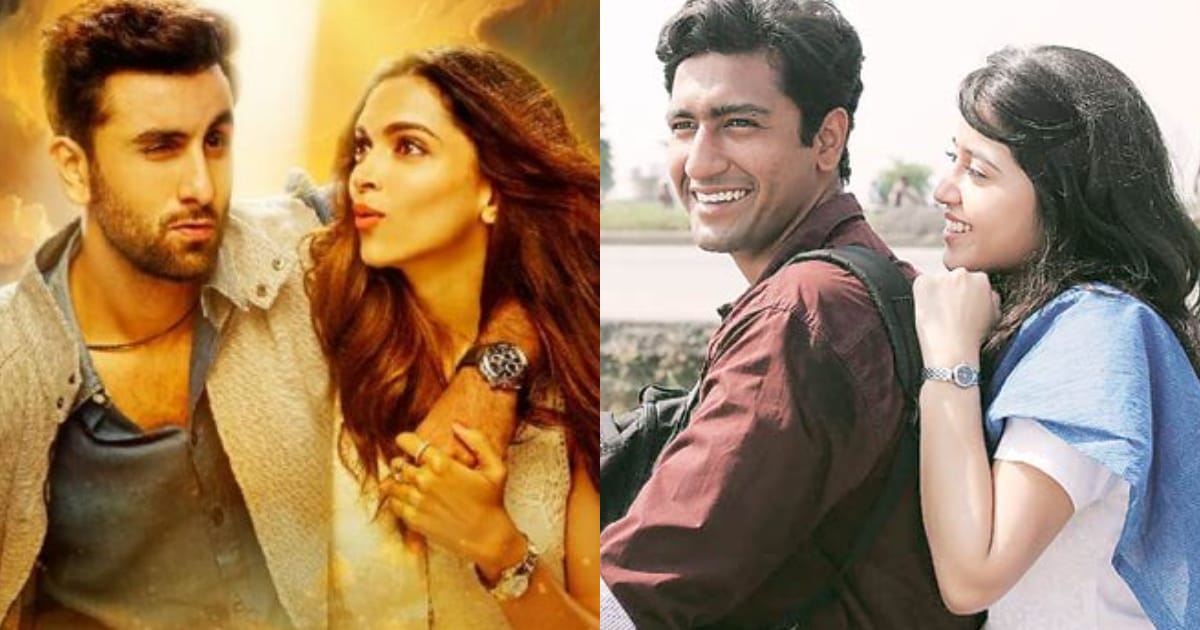 Netflix is known for their range of content that they produce worldwide. While their shows of American & British origins are really popular amongst the fans, they have really started to diversify their content based on different cast, religion, and areas of Focus. They have really started to invest a lot in India as well, producing exclusive content of Indian origin. But to grow in India, they will obviously have to use Bollywood movies. So, Here're 10 Bollywood movies on Netflix you shouldn't miss.
M cream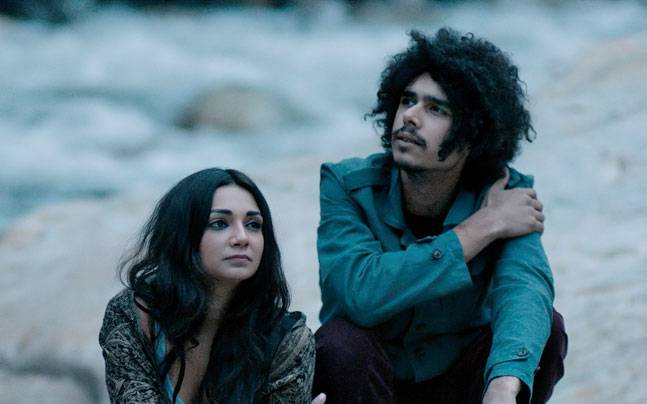 Shot in New Delhi and Himachal Pradesh, A group of university students set out on a journey to the hills to search for a mythical form of hash, but they face series of encounters that begin to unfold the reality of how the world works and helps them discover themselves. Directed by Agneya Singh, it features Imaad Shah, Ira Dubey, Barry John, Auritra Ghosh Tom Alter. This one is must watch if you consider yourself a mountain lover or a rebel at heart.
Dhobi Ghat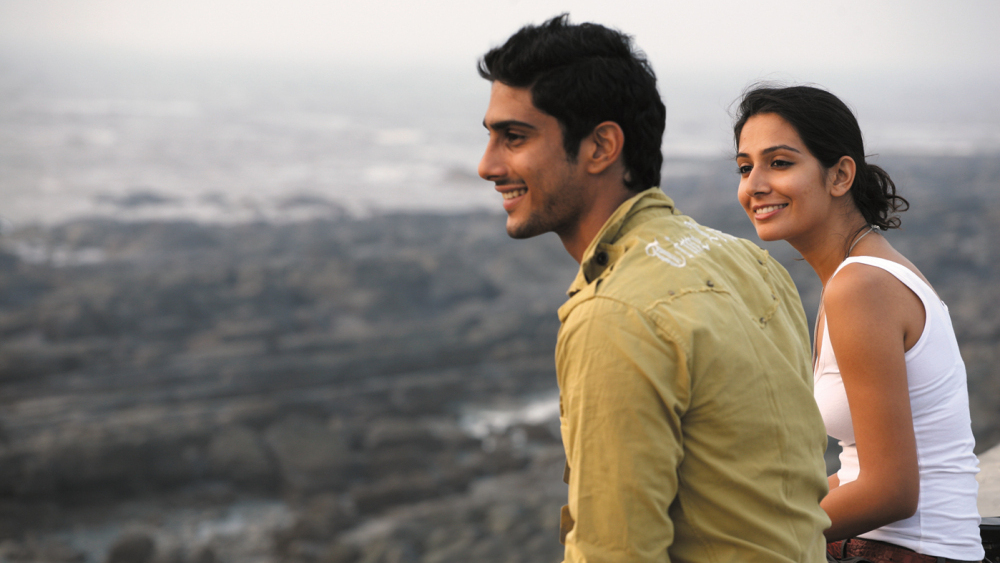 Kiran Rao's directorial debut, The film features four stories of people who live in the Mumbai city. The movie released as 'Mumbai diaries' internationally, was successful as a parallel cinema film and was very well received by the audience and the critics. Prateik Babbar, Monica Dogra, Kriti Malhotra, Aamir Khan, and Kitu Gidwani.
Tamasha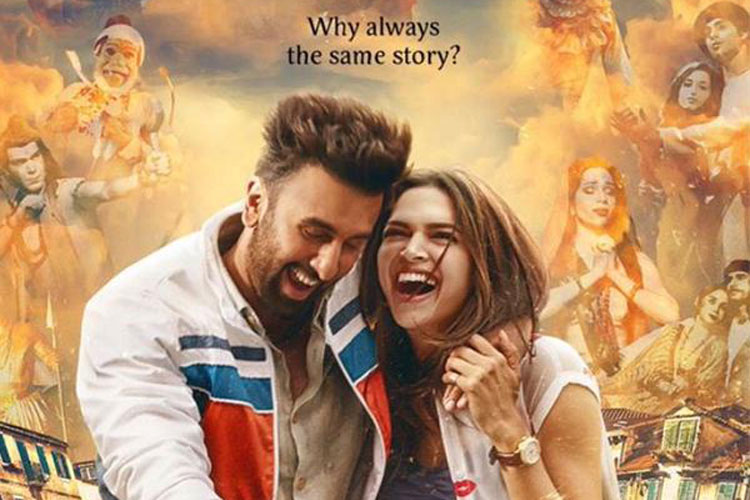 This 2015 movie deserves to be the very first in the list because everything about it is nearly perfect: The direction, writing, cinematography, storyline and the brilliant performances by the cast. The movie stars Ranbir Kapoor, Deepika Padukone and Piyush Mishra who justifies his role as a storyteller. The film opens with the main characters Ved and Tara who meet in Corsica and vow to keep their identity a secret. Years later, when their paths cross again, she Tara helps Ved to commence his journey of discovering himself. It indeed is a love story with a message of being your authentic self. Tamasha indeed is Ali's finest works. The amazing background score by A.R Rahman leaves you in awe every time.
Dev D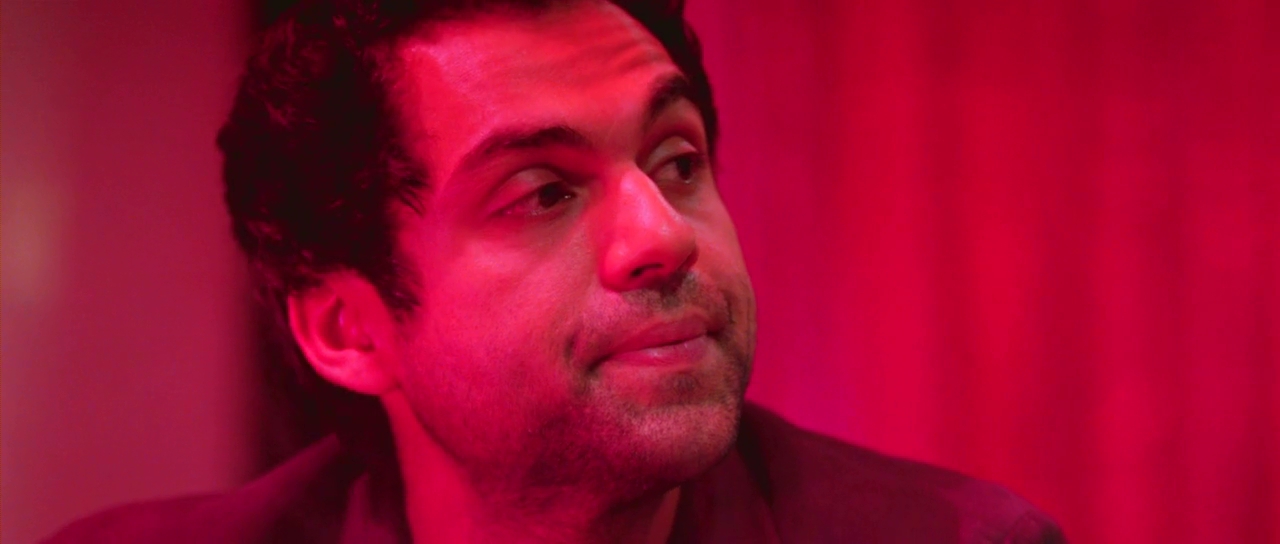 This is a romantic black comedy released in 2009 and was written and directed by Anurag Kashyap. The movie is a modern-day take on the Bengali novel ' Devdas'. The movie stars Abhay Deol, Mahie Gill, and Kalki Koechlin. The movie is divided into three parts where each part shows a perspective from the three characters: Paro, Dev, and Chanda.
Mukti Bhawan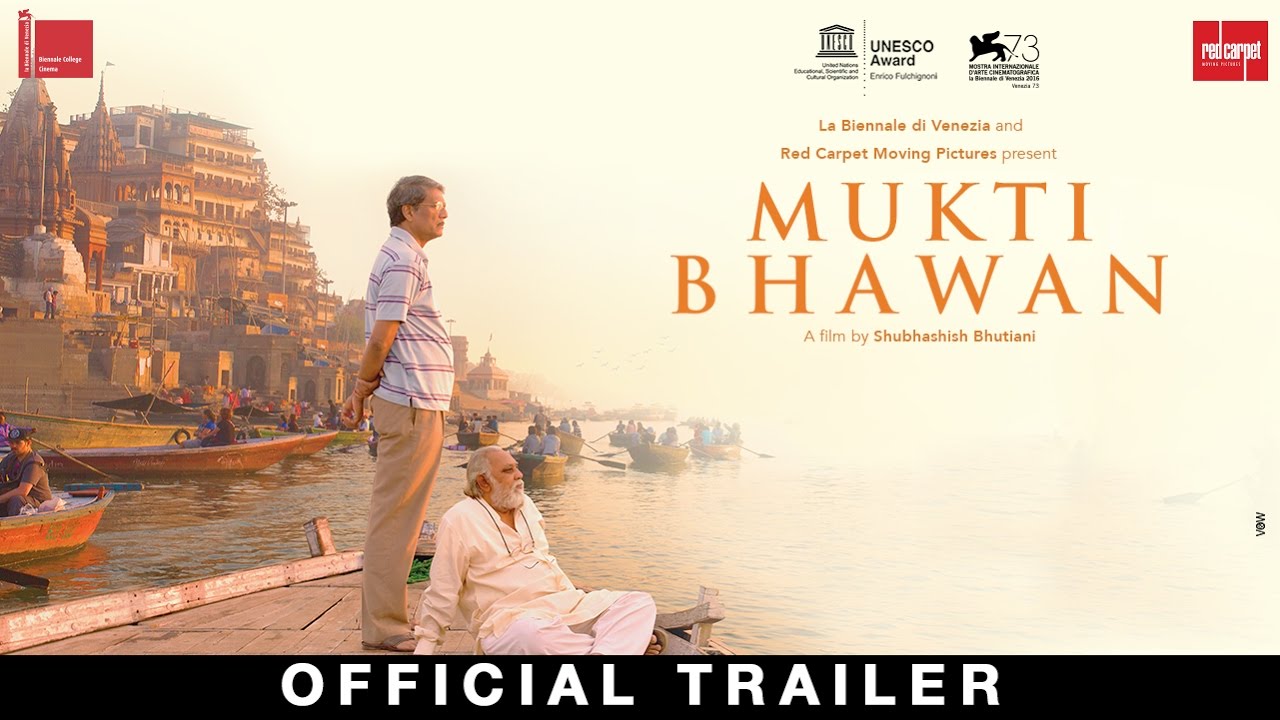 This comedy-drama is an again a debut gem which showcases the story of a son who tries to fulfill the last wish of his father by accompanying him to 'mukti Bhawan' or 'Hotel of salvation'. It highlights the beauty and the perils of a parent-child relationship while also giving a message of seeking life despite the inevitability of death. It again received a lot of critical acclamation and awards at all prestigious film festivals.
The Blue Umbrella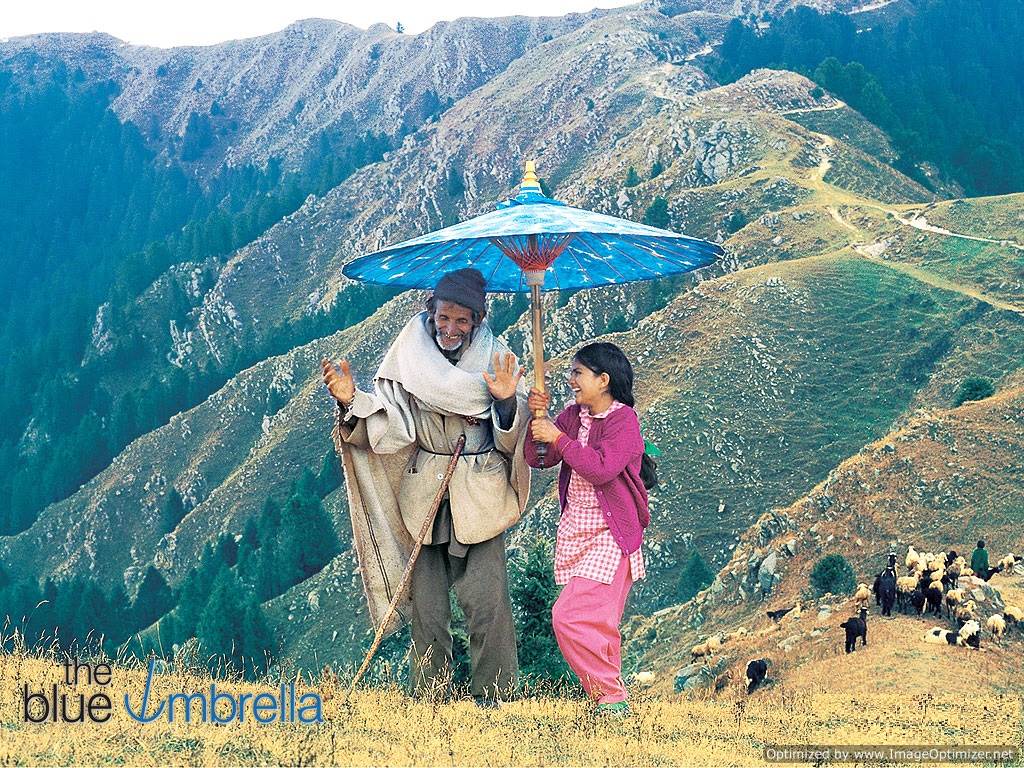 2005 movie was based on a Ruskin Bond novel of the same name. The film starred Shreya Sharma and Pankaj Kapur in lead roles. set in the picturesque Himachal Pradesh, The movie's story is centered around a small girl in the village, Biniya, who exchanges her lucky charm for a blue umbrella from a Japanese tourist. The real turmoil begins when the village shopkeeper steals the umbrella which creates a ruckus in the village.
Angry Indian Goddesses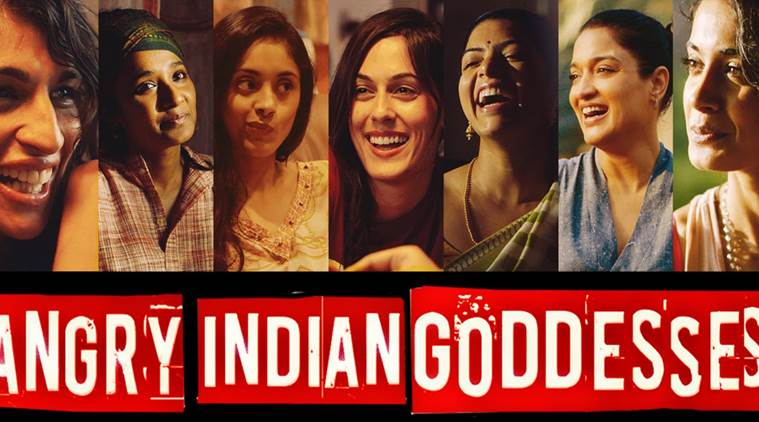 Probably Bollywood's first movie on girl bonding, the movie shows seven women in India who come together for the wedding of one of their friends while dealing with gender inequality, women as objectified sex objects, gay-straight friendships, big business v/s tribal rights, rape problem, caste differences, skin-color prejudice and lack of justice. The movie stars Sandhya Mridul, Tannishtha Chatterjee, Sarah-Jane Dias, Anushka Manchanda, Amrit Maghera, Rajshri Deshpande, and Pavleen Gujral.
That Girl in the Yellow boots
This 2011 thriller film stars Kalki Koechlin, Naseeruddin Shah, and Kumud Mishra. The movie was shot in just thirteen days and premiered at the Toronto Film Festival. The movie shows a young British woman looking for her father and the severe struggles she faces during that time. The movie had a tragic ending and gripping performances by the actors.
Bombay Talkies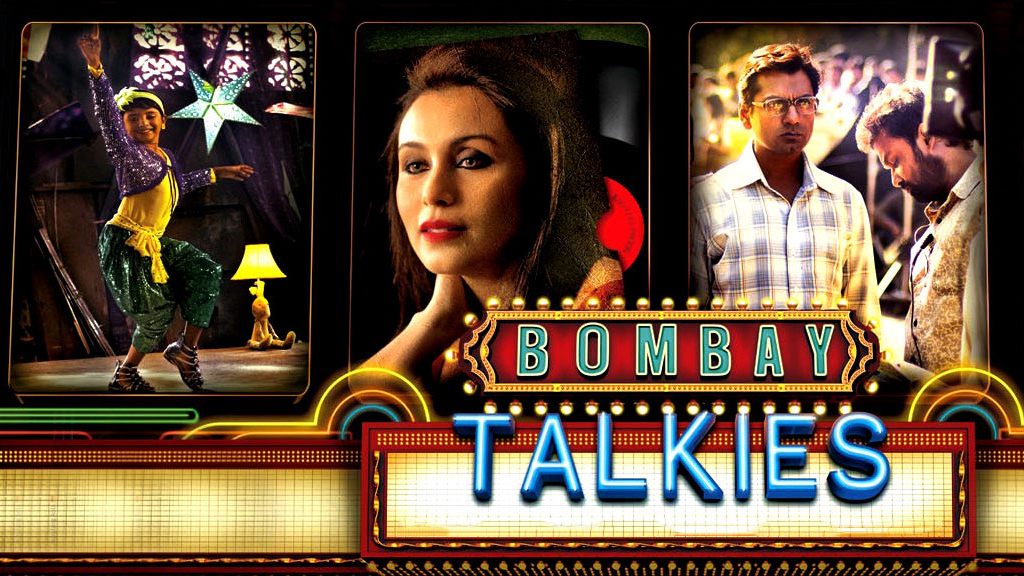 Another anthology movie, it contained four different short films made by different filmmakers. It was released to celebrate the 100th year of Indian Cinema while marking the beginning of a new era of modern filmmaking. Anurag's short Murrabba was a beautiful story of a son who tries to meet the biggest superstar of the era and offer him a piece of 'murabba', as per his father's ailing wish.
Masaan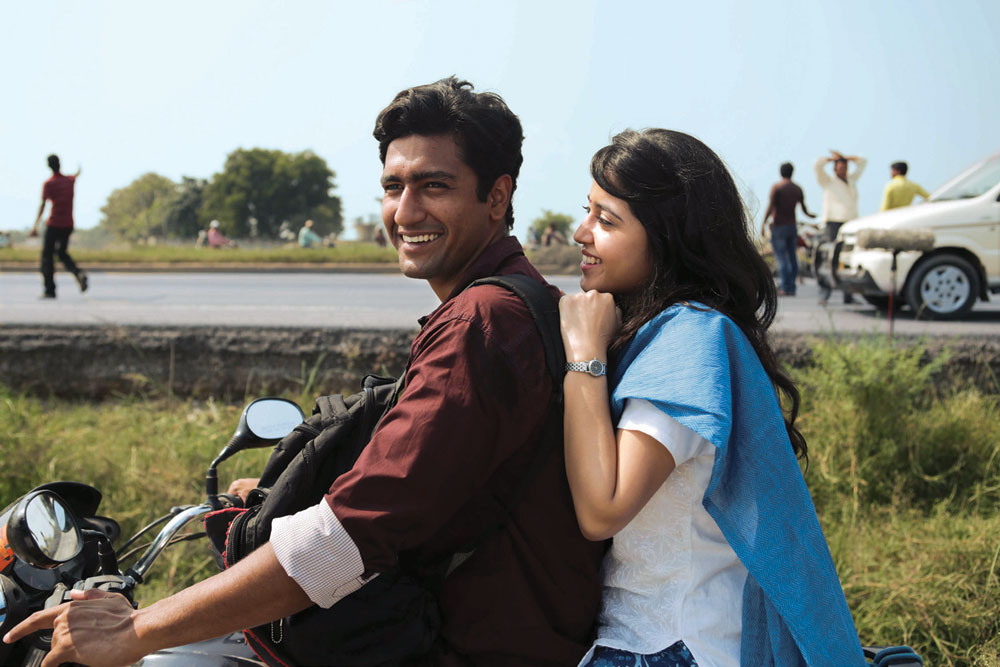 Probably one of the best off-beat films to come out in modern Bollywood, It is a groundbreaking an independent film. It features Richa Chadda, Sanjay Mishra, Vicky Kaushal and Shweta Tripathi in the lead roles. It premiered at the Cannes international film festival and was very well received. The tale is set along the holy ghats of the river Ganges and depicts the intertwined stories of four people who live in the city of Varanasi. With mind-blowing direction, amazing writing as well as brilliant performances delivered by all the four leads, the movie is indeed no less than a masterpiece way ahead of its time.