Movies
Spider-Man: Far From Home Set Photos Reveal Tom Holland & Zendaya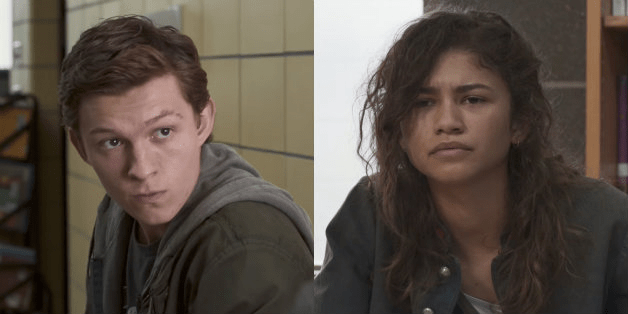 The last MCU movie of 2019, and the first movie of Marvel Cinematic Universe's Phase 4, Spider-Man: Far From Home will give us a second shot at Spider-Man in the MCU, and from what we know so far, it is safe to say that we are in for another innovative and unique take at the Web-Slinger. This will be the first time when we won't be getting Spidey battling the bad guy at his home turf. He is gonna have a bigger challenge this time around, and we will be seeing Tom Holland be rejoined by old cast members like Zendaya and others.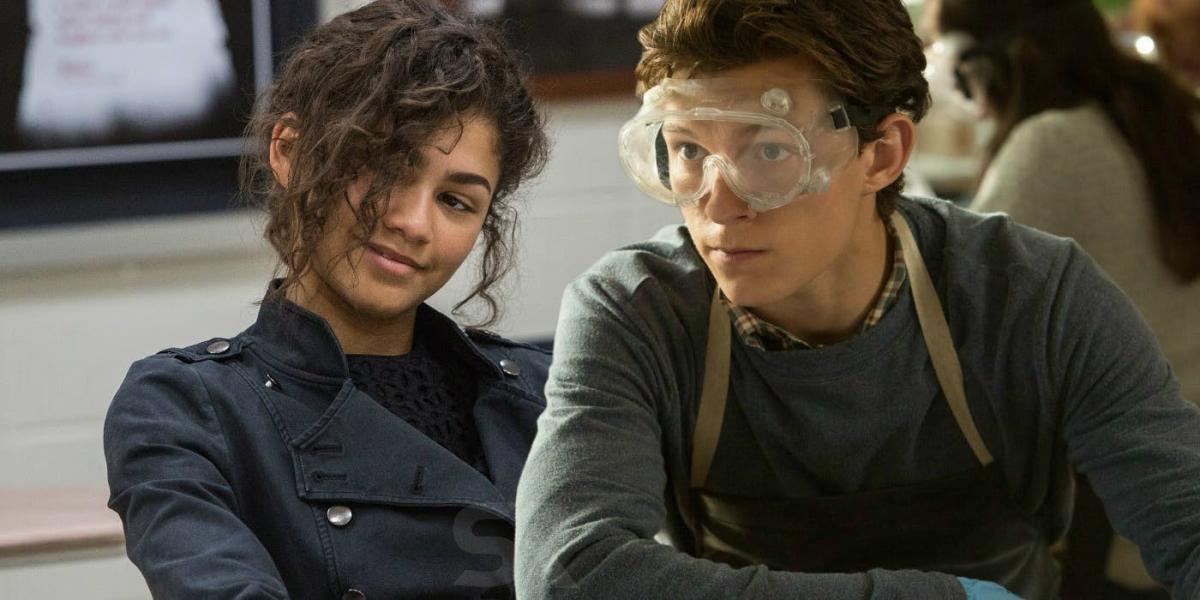 Till now, what we know is the fact that this film will take the wall-crawler "Far From Home" as suggested by the title, and he will be traveling to Europe along with his friends. There have been many set photos till now which have revealed quite a lot of details about the film.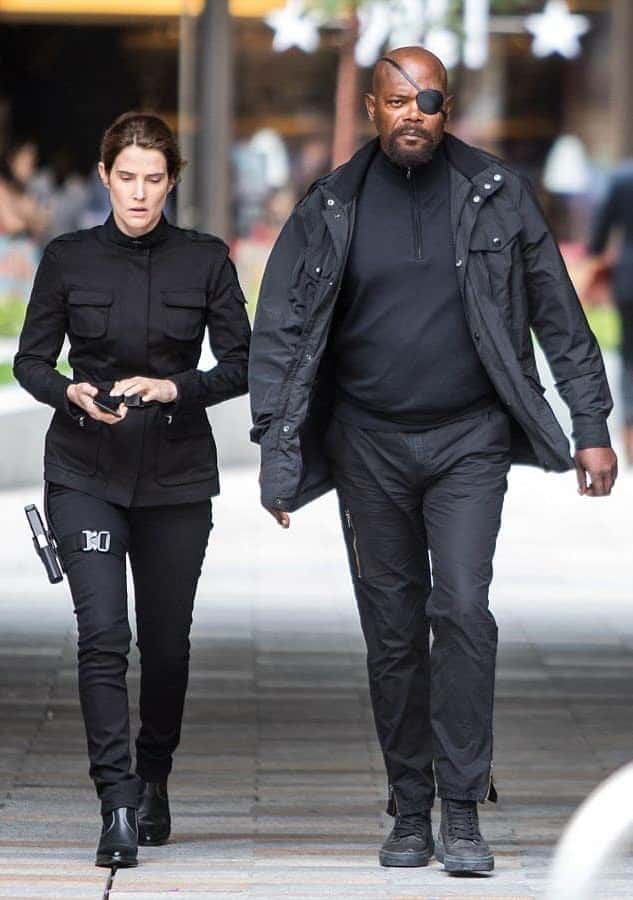 For instance, the Set photos confirmed the fact that Jon Favreau's Happy Hogan is going to be back, and in those images, we also got a look at Sam L. Jackson's Nick Fury and Cobie Smulders' Maria Hill. New reports also claim that Pepper Potts will be around, possibly having a cameo similar to the one she did back in Homecoming.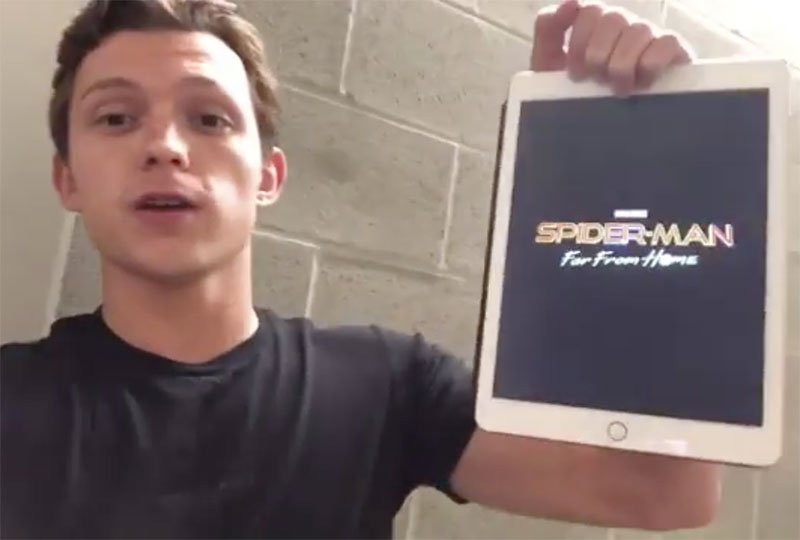 So far, everything, including even the title of the film has been revealed as leaks. It was Tom Holland who leaked it this time, but it was with the permission of Marvel that it happened this way. Tom Holland is another one of Marvel's talking blokes along with Mark Ruffalo, the king of Spoilers, who just cannot keep his mouth shut in interviews. So knowing that Marvel actually used that as a marketing tool, and allowed him to leak or you can say "reveal" the title just like that! Apart from the title, almost everything that we know about the film has come from set photos and videos.
Holland shared a set video which hinted at Hydro Man's arrival. Jake Gyllenhaal was also spotted in London a while ago, which confirmed his involvement in the film. Even the Deli owner from Homecoming was spotted on the set, which confirmed his return in this particular film. Now, a new bunch of Set Photos has been revealed and this time, they feature Zendaya, who played the weird Michelle in Homecoming. Here's the first look at her along with Tom Holland's Peter Parker: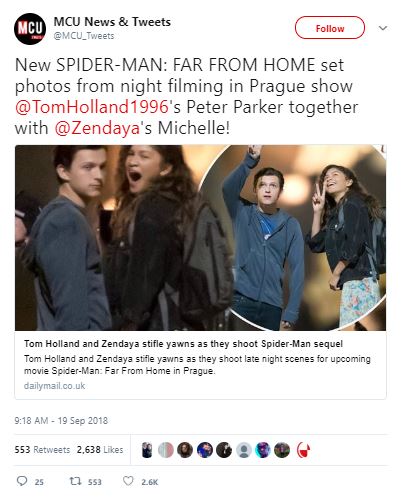 The end of Homecoming revealed that Michelle is actually called "MJ" and that led people thinking that she is none other than Mary Jane Watson. On the contrary to what people thought, Kevin Feige explained the actual significance of it as he said: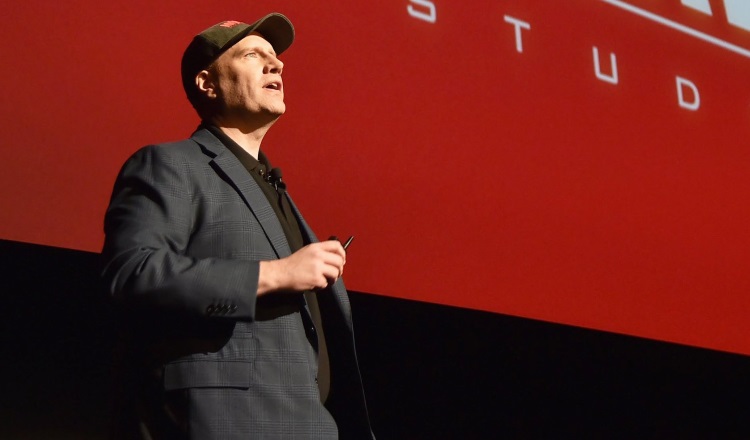 "We never even looked at it as a big reveal necessarily but more of just a fun homage to his past adventures and his past love. She's not Mary Jane Watson. She never was Mary Jane Watson. She was always this new high school character, Michelle, who we know there's an "M" in Michelle and an "M" in Mary. [laughs] So we're so clever and we thought, "Wouldn't it be neat if her initials were MJ?" And then I think it leaked that she would be playing MJ and then it became a whole headache for Zendaya to have to navigate. It was never a big, "Oh my God, it's a big reveal!" There are big reveals in the movie. That's not one of them."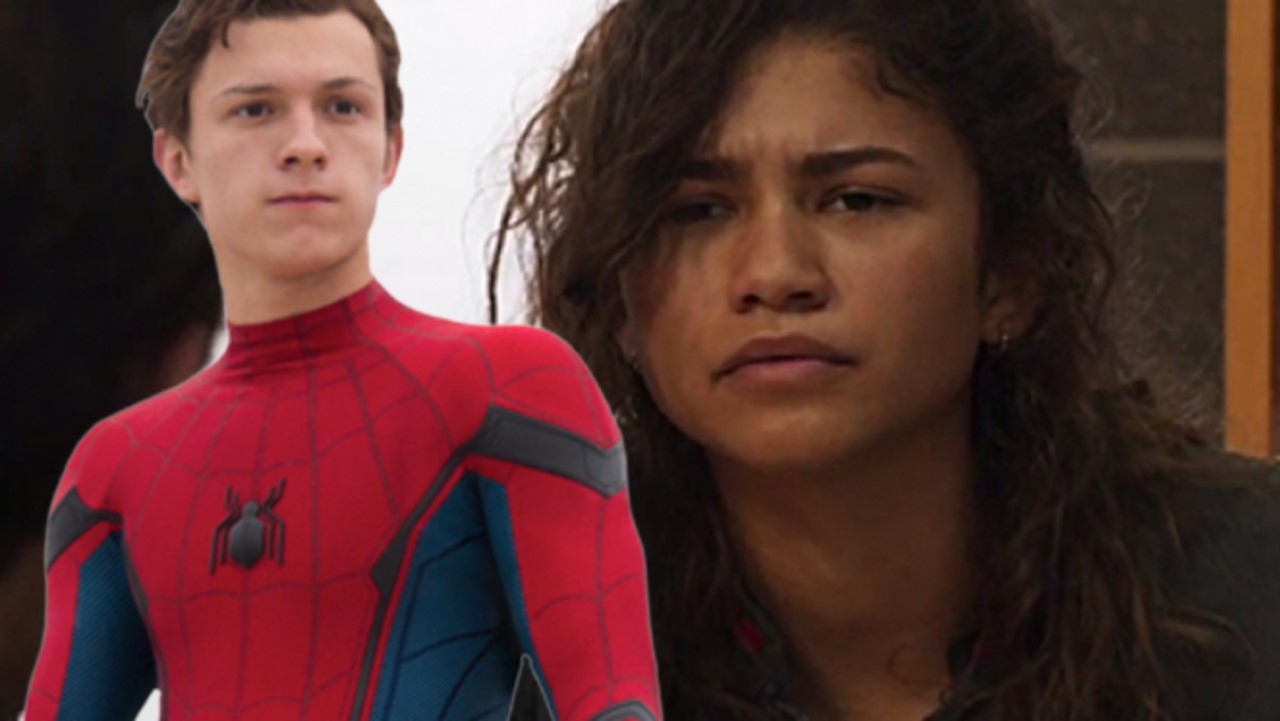 He added:
"She's not Mary-Jane Watson. Is she going to date Peter? Are they going to fall in love? She seems to be intrigued with him. There's a nice chemistry there. Who knows what will happen in the future films?"

Above that, Sony exec Amy Pascal confirmed that "She [Michelle] is not going to end as being Mary Jane Watson."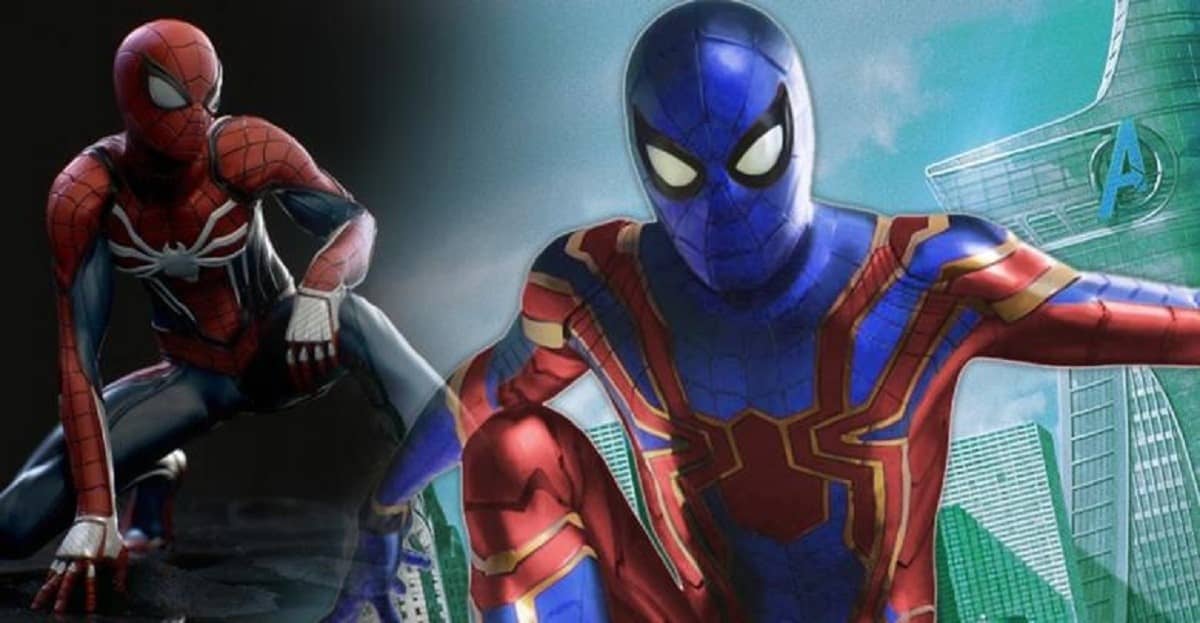 Spider-Man: Far From Home comes out on July 5, 2019 and it is going to star Tom Holland (Peter Parker / Spider-Man) Marisa Tomei (May Parker), Jacob Batalon (Ned), Tony Revolori (Flash Thompson) Zendaya (Michelle Jones), the Deli Owner from Homecoming, Michael Keaton (Adrian Toomes / Vulture), Jon Favreau (Happy Hogan) Samuel L. Jackson (Nick Fury), Cobie Smulders (Maria Hill), Jake Gyllenhaal (Quentin Beck / Mysterio), JB Smoove (possibly as J. Jonah Jameson) and Numan Acar (possibly as Dmitri Smerdyakov / Chameleon).