30 PUBG Memes That Are Way Too Hilarious For You To Handle
PlayerUnknown's Battlegrounds A.K.A PUBG is an online multiplayer battle royale game that has touched all heights of popularity. Unfortunately, there has now been a rise in cheaters & hackers lately on which the developers are still working. Here are few PUBG memes that you'll love and will be able to relate to, as a PUBG Fan.
Understand?
Can you feel it?
It's Better!
Let's Go!
Let's *Loot*
Bad Idea!
Noooo!
Just the starter pack
Haha
Happens 😛
We all do
Haha Looted herself!
Getting Ready For Action
Not much difference, eh?
Bestest
Oops!

God help me please!

Play Safe. Duree..Ok..Nothing!

Oh Oh!!

A friend in need is a friend indeed! *Hence Proved*

Hehe

Exactly!

Nevermind

Shocked

Sad Life Bruh!!

Relateable!

Hmm!

Let me goooo!!

Level 3

Let's do it!

This was our collection of PUBG memes, we hope you liked it!
Also Read: 30 Hilarious Cersei Lannister Memes That Will Make You Laugh Hard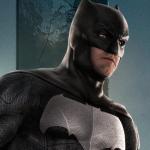 He's the General Manager and Sr. SEO Executive at QuirkyByte. A Tech and gadget enthusiast who loves experimenting with things and is always in a hunt for learning something new, something creative!