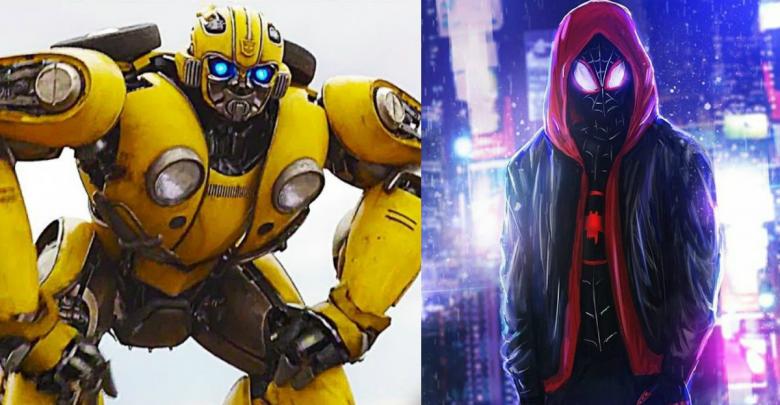 We are almost halfway through 2018 and even after having seen some huge movies come out and make their mark on the box office, it still feels that we haven't seen a lot of the good material as what is yet to come is going to be even bigger and better than what we have seen till now! There is no doubt that some of the best Superhero movies have already hit the cinemas, but other than the Superhero genre, this year is still to bring out some really huge movies. Moreover, 2019 is probably going to be the biggest year in cinema history, so here are some new upcoming movie trailers for the rest of 2018 and 2019 as well.
Ralph Breaks the Internet – Wreck it Ralph 2
The second movie in this franchise has gotten people really hyped about the film. The second movie – Ralph Breaks the Internet: Wreck-It Ralph 2 is expected to be even bigger and better than the first one. This first trailer came out and literally broke the internet, as it got 4.5 million views in 24 hours which is pretty huge for an animated feature film! The movie has a lot of Easter Eggs for the outer world and Disney projects, as we saw Storm Troopers, Iron Man and all the Disney princesses appear at once in this feature, which is what should really excite the fans. The movie comes out on November 21.
The Lego Movie Part 2
Everything is awesome! Emmet is back for a second fantasy ride in the world of Legos. The first movie surprised everyone and was great at the box office, and now the second one is going to be out and this trailer has raised the eagerness for this movie among the fans. It will come out on February 8, 2019.
Bumblebee
The next movie in the Transformers franchise before it finally gets rebooted is going to be the solo spin-off movie starring our very favorite transformer Bumblebee. The first trailer recently hit the net and what fans saw was really pleasing as it seems that we are far from the crazy CGI bots and explosions, and the movie is more grounded and innocent. It comes out on December 21 and the universally invisible man is going to be starring in the movie as well.
Spider-Man: Into the Spider-verse
Months ago we saw the first teaser for this 3D animated project from Sony, but the first trailer is finally out and it has got fans on their feet waiting with excitement and desperation. This is the first Spidey movie that actually focusses on a different version of Spider-Man, Miles Morales. It will hit the theatres on December 13.
A Star Is Born
We have seen Bradley Cooper star in some amazing movies, but this is his first time in the directorial chair and we have to say by the looks of this trailer, that this drama/ romance story of music star Jackson Maine and a struggling but talented singer named Ally is going to be a treat to watch. The movie comes out on October 5.
The Girl in the Spider's Web
2018 is going to be a big year for thriller action movies, and this trailer proves this statement! Starring Claire Foy in the lead, who plays a hacker, Lisbeth Salander encounters a web of spies, cybercriminals and government corruption and brings them down once and for all. Or does she? I guess we'll find out when the movie comes out on November 9.
How to Train Your Dragon: The Hidden World
The first two movies mesmerised us and brought us into a fantasy world where lovable dragons are found. The third and probably the final movie in this journey of Hiccup and Toothless is going to come out next year but it has got the fans already going crazy with the first trailer.
Siberia
Keanu Reeves is probably amongst our favourite action movie stars by now just because of what he has done with the John Wick franchise. But there is nothing stopping him now as he is bringing us a crime thriller that has the capability to do what John Wick did. Check out this trailer if you haven't. The movie will hit the theatres July 13.
Halloween
This is one of the most anticipated Horror movies of this year masked killer Michael Myers is back for a final showdown against Laurie Strode. Check out the trailer for this Slasher/ Horror which comes out on October 19.
First Man
This is probably the biopic we have been waiting for as Ryan Gosling stars as the first man to step on the Moon, Neil Armstrong. This synopsis should be enough for the world to watch this film as everyone would like to see how this really happened.
Don't Miss: 15 Powerful Asgardians Other Than Thor Who Never Appeared In The MCU!!!
I just have the biggest passion for everything cinematic! I want to share this passion with everyone through my writing about Hollywood Movies and TV. Other than that, I am a big sports fanatic and enthusiast. I'd like to write about my favorite sports as well some day.