News
Chris Evans Reveals Whether A Lightsaber Could Cut Through Captain America's Vibranium Shield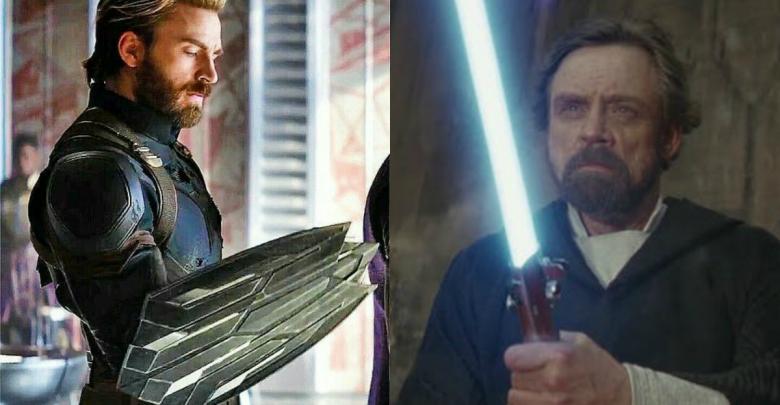 Captain America is one of the biggest names in the Marvel comics and in the MCU. Watching the Marvel movies, people have fallen in love with the character and all the credit goes to the way Chris Evans had portrayed the characters throughout his run in the MCU. Well, Captain America's fandom would still not be as big when we compare it to Luke Skywalker's as legendary actor Mark Hamill as turned the character into a worldwide phenomenon.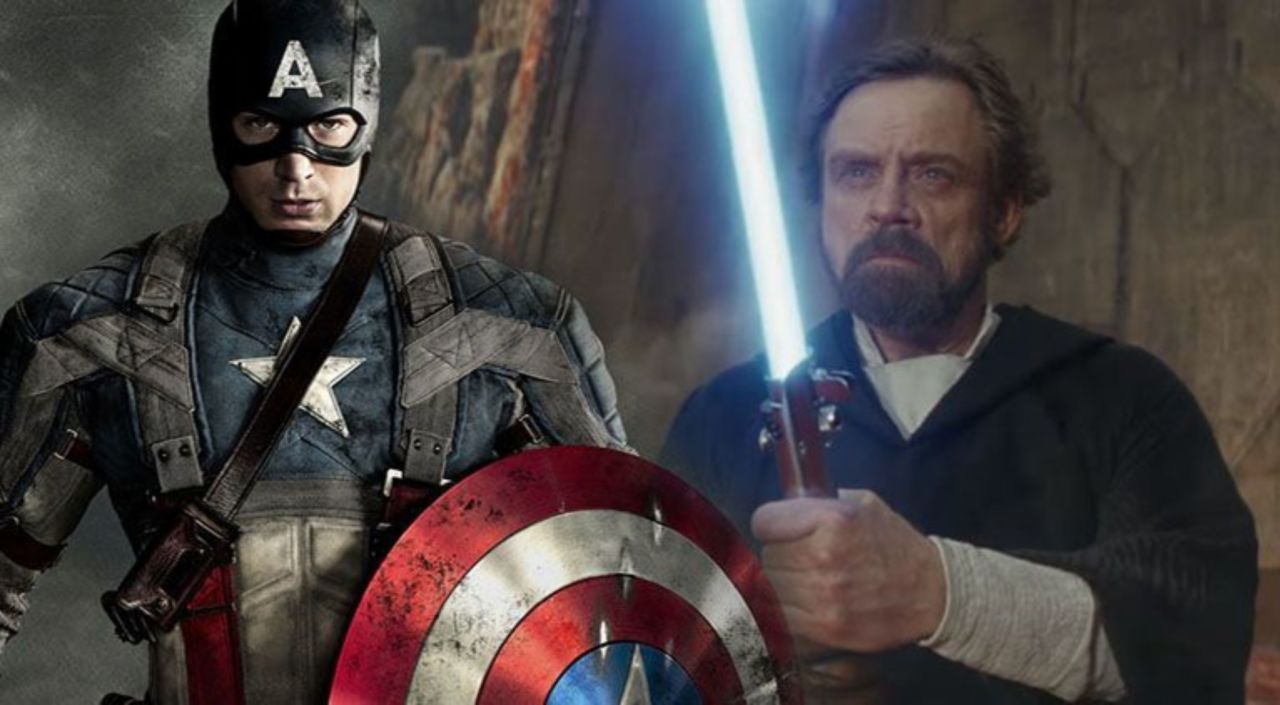 A battle between Captain America and Luke Skywalker would be interesting to watch on the big screen but for now, we are getting something even bigger. Mark Hamill and Chris Evans have engaged in a twitter brawl that is making us fanboys go crazy over it. Well, someone recently posted a photo of a Lightsaber toy alongside a shield of Captain America, asking the very question that has teased us all:
"My son just asked the toughest question that I've ever had to answer as a father… 'Can a lightsaber cut through Captain America's shield?'"
Both Mark Hamill and Chris Evans have had a say on this which is pretty exciting to see all together. This is a question of a big debate that can go as long as a day, but these two actors have probably solved the mystery. Here's what Mark Hamill replied to this question:
"In the #MarvelUniverse – NO, In the #StarWarsUniverse – Luke wouldn't fight a hero, but if asked to do so, he could cut it into a million little pieces,"
In the #MarvelUniverse– NO
In the #StarWarsUniverse– Luke wouldn't fight a hero, but if asked to do so, he could cut it into a million little pieces. https://t.co/9fHurwhBNl

— Mark Hamill (@HamillHimself) June 27, 2018
Chris Evans had the most amazing reply to this:
"Foolish. Now I have vibranium ninja stars."
Foolish. Now I have vibranium ninja stars. https://t.co/V7ANPJW5wH

— Chris Evans (@ChrisEvans) June 27, 2018
Captain America has already been proved to be a total Bad-ass in the Marvel Cinematic Universe and watching him use Vibranium Ninja Stars would be some next level sh**. Funny how Captain America's armory keeps getting smaller and smaller these days. He left the big old Vibranium Shield and T'Challa got him two smaller Vibranium Shield Gauntlets.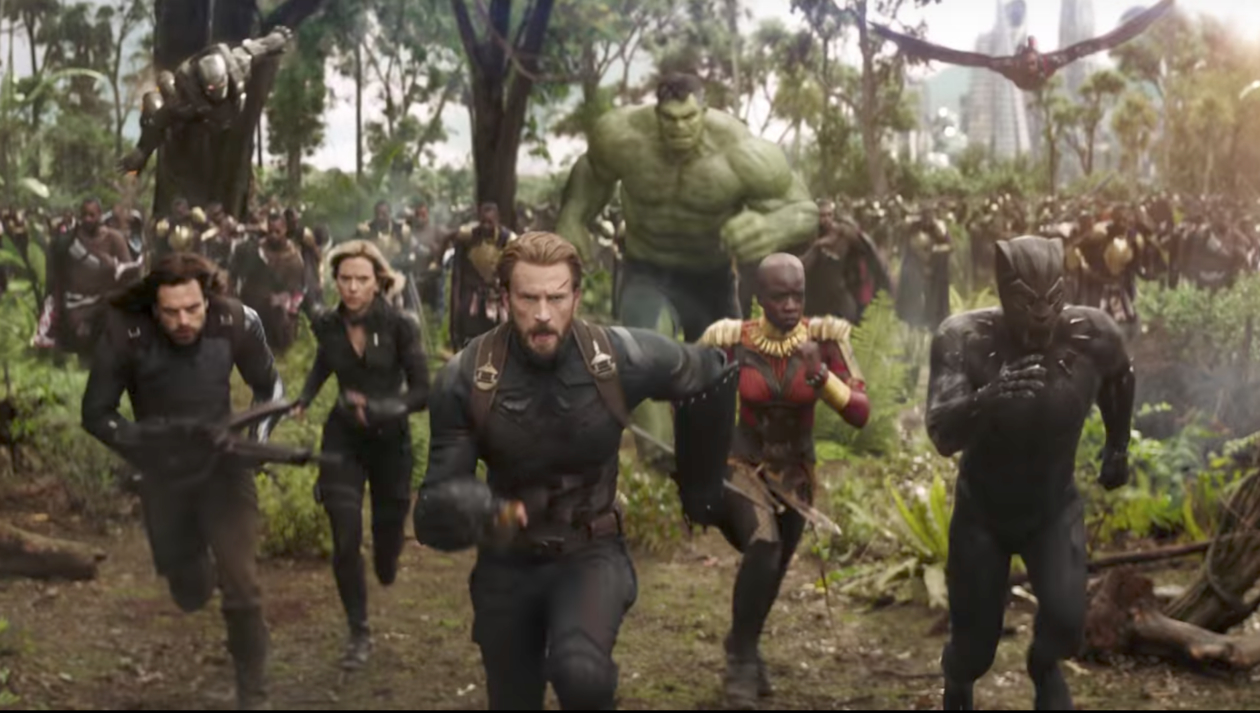 Now if he does turn out to have these Ninja stars then only God can save the one who faces him. Cap would be even more stealthy and agile with these smaller weapons and his opponents may not even see him coming.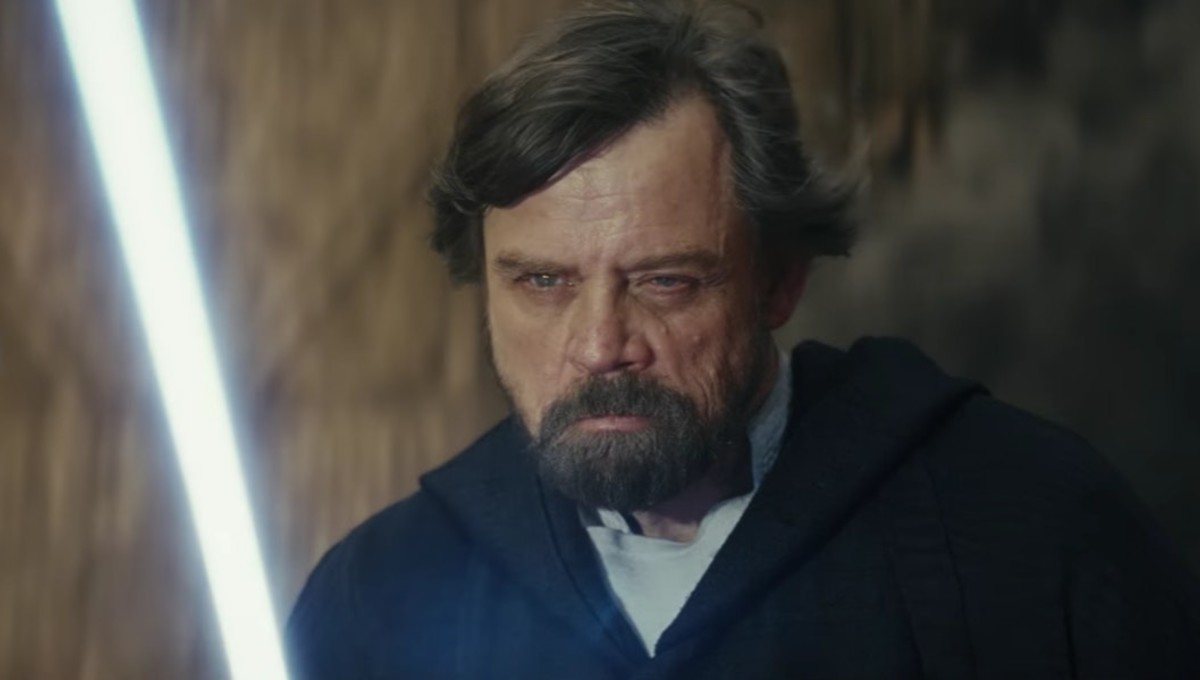 Luke Skywalker has the force with him, but a little glitch in his control would totally let Cap take him down with extreme ease. Unfortunately, this battle won't happen anymore as the Last Jedi is down, and soon Cap will probably meet his demise at the hands of the Mad Titan as well. Chris Evans recently appeared in Avengers: Infinity War and that movie is still running well at the Box Office. It has crossed the $2 Billion mark and is moving very close to Star Wars: The Force Awakens. It has left The Last Jedi far behind, as the second movie in the latest Star Wars trilogy managed to bring in more than $1.3 Billion worldwide. So Cap has certainly won this recent battle.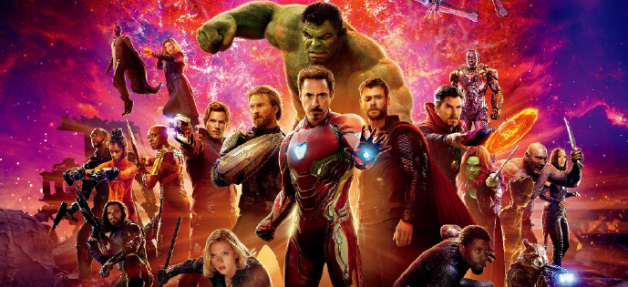 The cast of Infinity War is simply astonishing as it features some of the biggest stars under single banner including Robert Downey Jr. (Iron Man), Chris Evans (Captain America), Scarlett Johansson (Black Widow), Chris Pratt (Star-Lord), Zoe Saldana (Gamora), Tom Holland (Spiderman), Sebastian Stan (Winter Soldier), Anthony Mackie (Falcon), Chris Hemsworth (Thor), Tom Hiddleston (Loki), Mark Ruffalo (Hulk), Paul Rudd (Ant-Man), Bradley Cooper (Rocket Raccoon), Vin Diesel (Groot), Benedict Cumberbatch (Doctor Strange), Benedict Wong (Wong), Letitia Wright (Shuri), Chadwick Boseman (Black Panther), Elizabeth Olsen (Scarlett Witch), Karen Gillian (Nebula), Pom Klementieff (Mantis), Dave Bautista (Drax), Peter Dinklage (Eitri), Paul Bettany (Vision) and Josh Brolin (Thanos).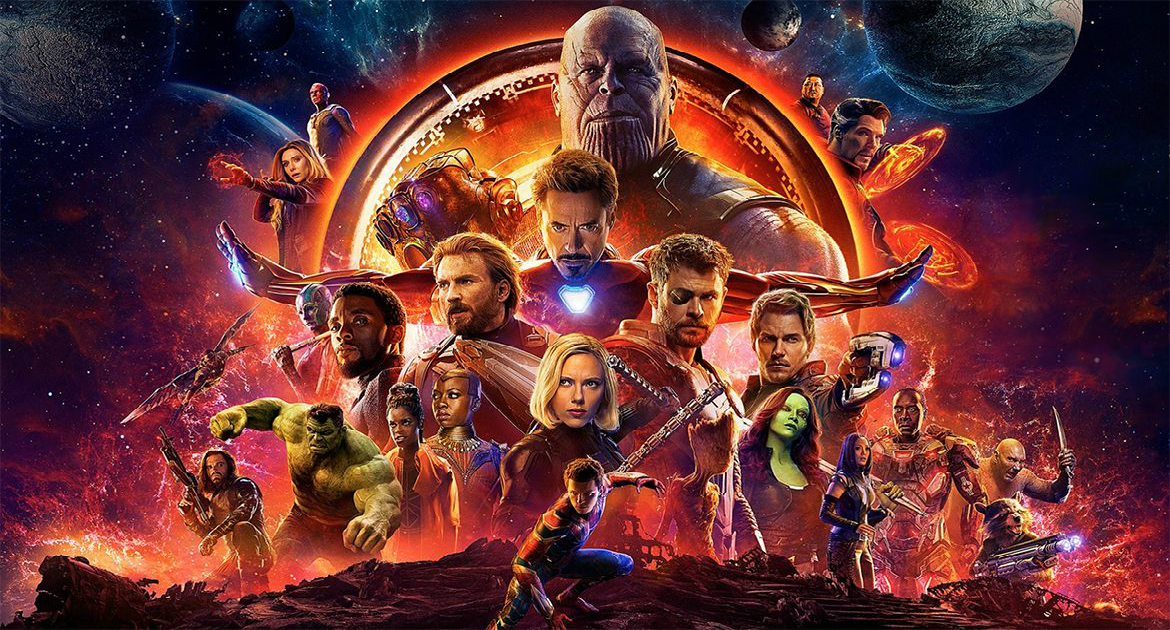 The movie is running strong even after 2 months of its release. Here's the official Synopsis of Infinity War:
"As the Avengers and their allies have continued to protect the world from threats too large for any one hero to handle, a new danger has emerged from the cosmic shadows: Thanos. A despot of intergalactic infamy, his goal is to collect all six Infinity Stones, artifacts of unimaginable power, and use them to inflict his twisted will on all of reality. Everything the Avengers have fought for has led up to this moment – the fate of Earth and existence itself has never been more uncertain".
Play Now: The Amazing Captain America Quiz: (Click on the link below to begin)
The Captain America Challenge. Do you Have What it Takes? Find Out.