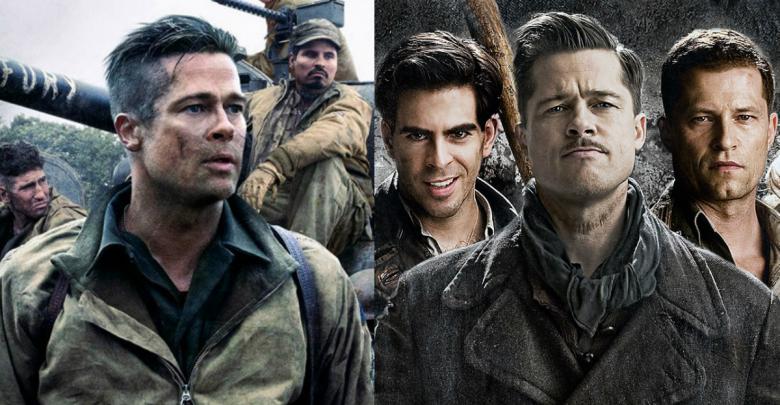 Brad Pitt is one of the very best actors in the world and with every movie he does, we get to see the insane versatility of his acting. Pitt is a gifted actor who has done some remarkable movies throughout his career, and he still continues to sign on in roles that show us another angle at how extremely talented he is. At this point, there are only a few actors that can blend into any role and make it their own, and Pitt is certainly one of them! Here is a list of his amazing movies that you need to watch if you have not:
Fury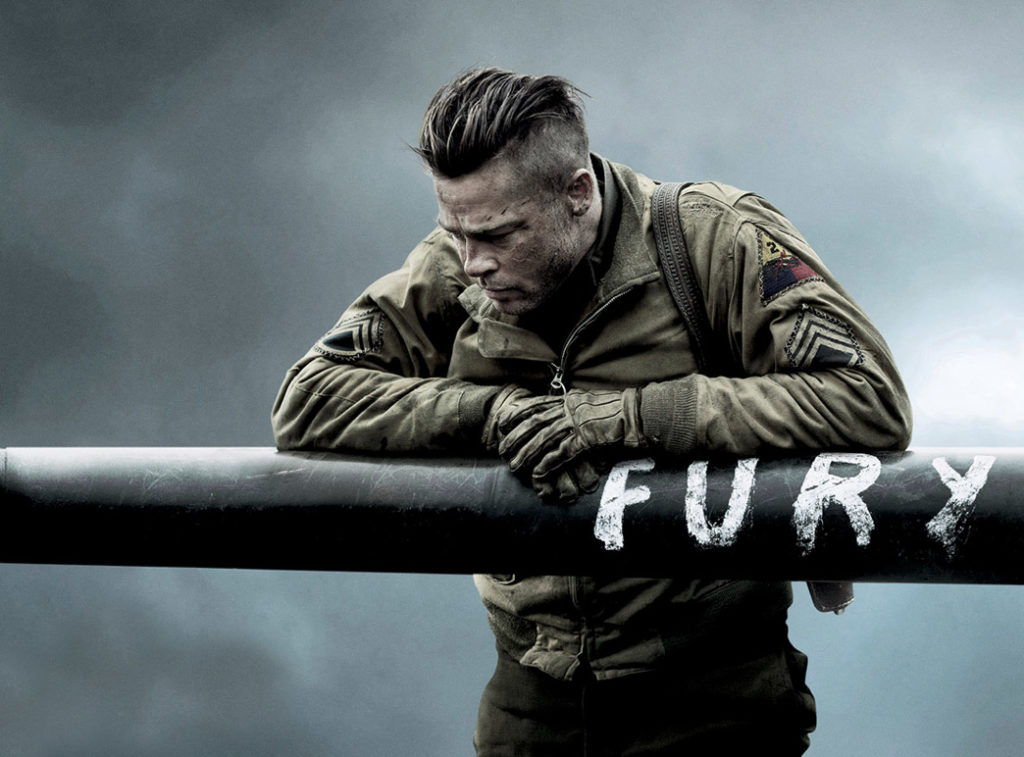 Directed by Suicide Squad director David Ayer, this is surely amongst the best war movies we have ever seen. Brad Pitt plays the role of Wardaddy who embarks on a mission that puts the lives of him and his team of five members in danger. Set up during World War 2, this insane militant crew goes to war against the Nazis but realizing that the odds are against them they still continue to attack the army. The movie came out in 2014 and is a total thriller right until the very end.
Snatch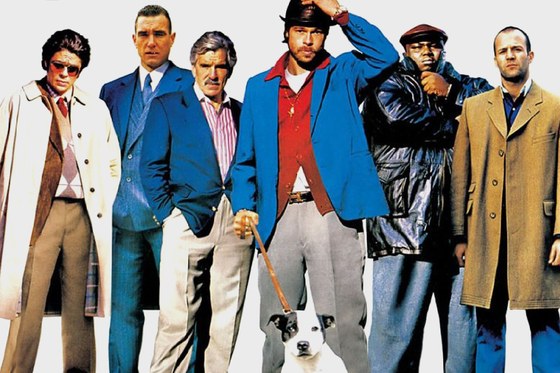 The movie came out in 2000 and is amongst the highest rated movies of Brad Pitt. It has a huge 8.3 rating on IMDb and the movie portrays a rich cast of actors which include the likes Jason Statham and Benicio Del Toro along with Pitt. Directed by Guy Ritchie the story involves a caper who brings in a boxing promoter that was introduced to match-fixing by a pig-breeding, ruthless gangster. A street fighting gypsy, his family, and his vicious pitbull are dragged into the scene in this crime thriller.
Ocean's Eleven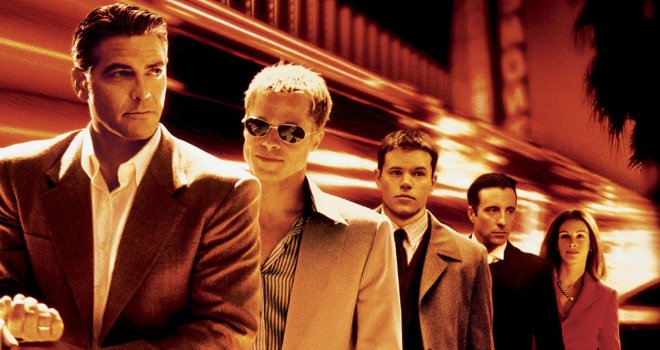 Brad Pitt and George Clooney team up to form the most elite crew of 11 criminals, who pull off a job that is impossible to do. These crew members decide to loot three popular casinos owned by Terry Benedict, as Clooney's character Danny Ocean has a personal vendetta with him. It was so good that it spawned two more sequels which increased a member of the team each time. The entire trilogy was directed by Steven Soderbergh, and now we have even got another sequel to this franchise where the sister of Danny Ocean takes command to pull off a heist with a crew of 8 members.
Troy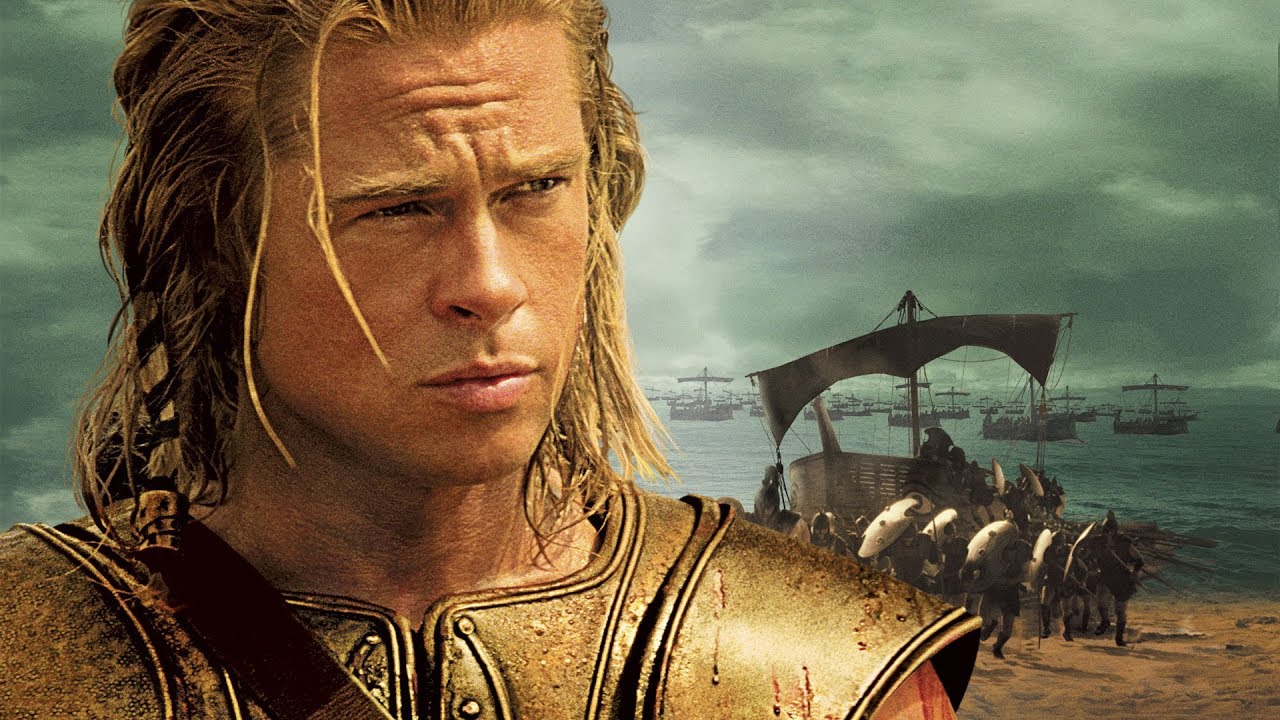 This 3 hour long feature film is surely the one to watch as it portrays a story of the ancient times when Achilles played by Brad Pitt falls in love with the Helen of Troy, and on the other hand another prince falls for a king's wife and takes her along with him to Troy. This is taken as an excuse by the brother of the king to wage war on Troy and realize his own selfish motives. Directed by Wolfgang Petersen, the movie came out in 2004.
12 Monkeys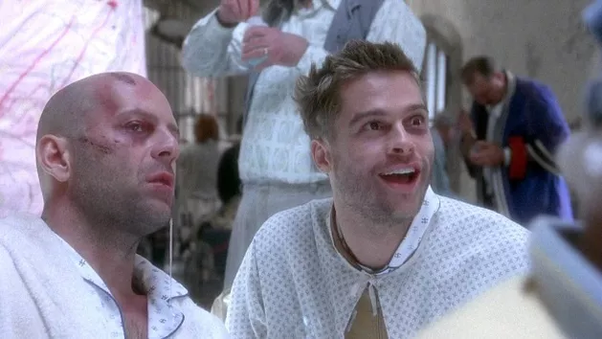 Starring along with Bruce Willis, Brad Pitt plays the role of Jeffrey Goines while Willis plays James Cole, a convict who decides to volunteer for a mission, wherein he has to travel back in time to learn about the main reason behind the outbreak of a virulent holocaust. This is an insane science fiction thriller that will completely blow you away. Directed by Terry Gilliam, the movie came out in 1996 and it has a huge rating of 8/10 on IMDb.
Interview with a Vampire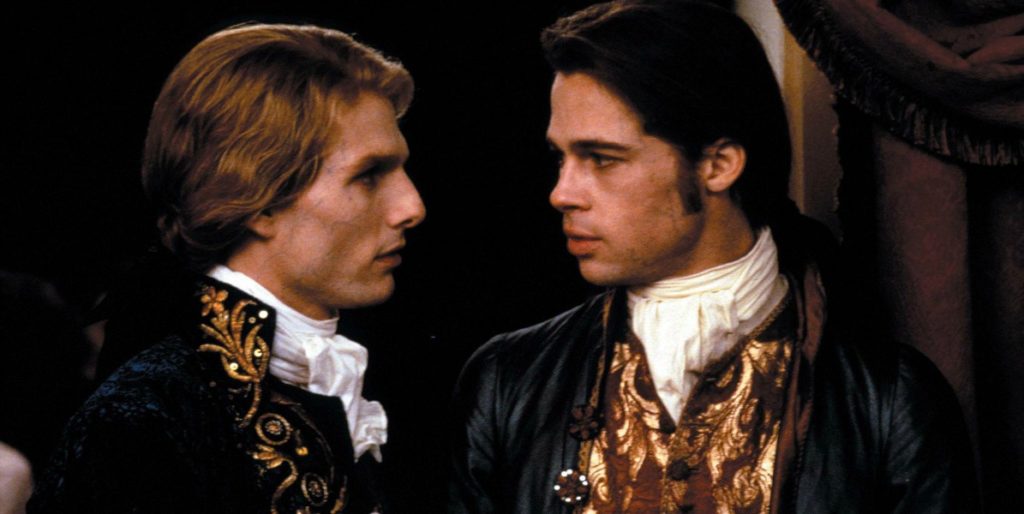 This movie has a cast we would love to see together in a movie in the recent days of Hollywood as Tom Cruise teamed up with Brad Pitt who plays the Spanish Lord Louis who After the death of his wife and daughter is turned into a vampire by Lestat de Lioncourt (Cruise). Lestat converts a plague-ridden girl, Claude to keep Luis by his side in this insane thriller ride. Directed by Neil Jordan, the movie came out in 1994.
Seven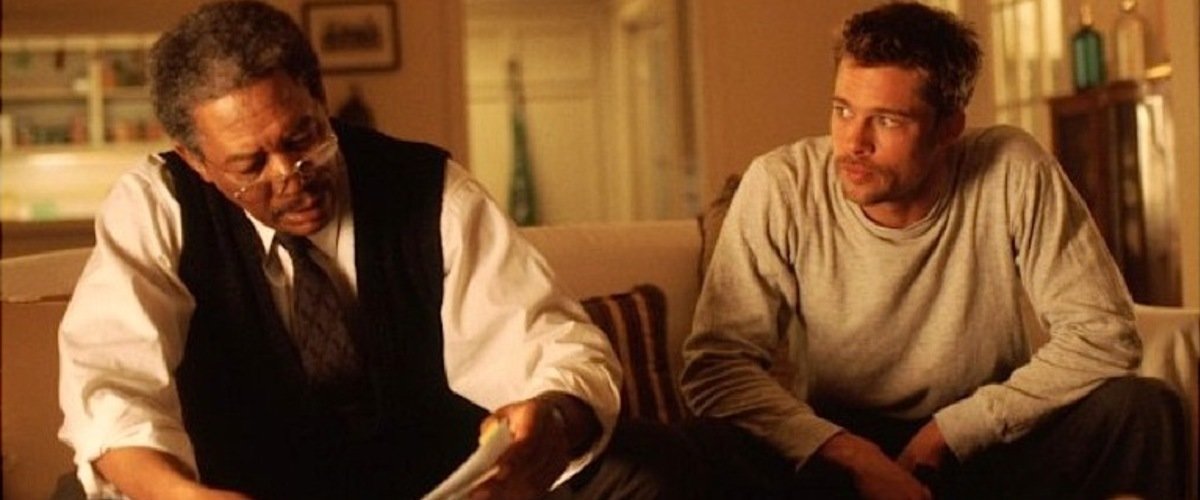 This movie is considered to be amongst the best thrillers in Hollywood. Brad Pitt plays a young Homicide detective alongside Morgan Freeman while Kevin Spacey delivers one of the most amazing performances in the history of his career. The movie has a huge 8.6/10 rating on IMDb, while it has an 80% fresh rating on Rotten Tomatoes. In the movie, a serial killer begins murdering people according to the seven deadly sins and the two detectives played by Freeman and Pitt are tasked with apprehending the criminal.
Moneyball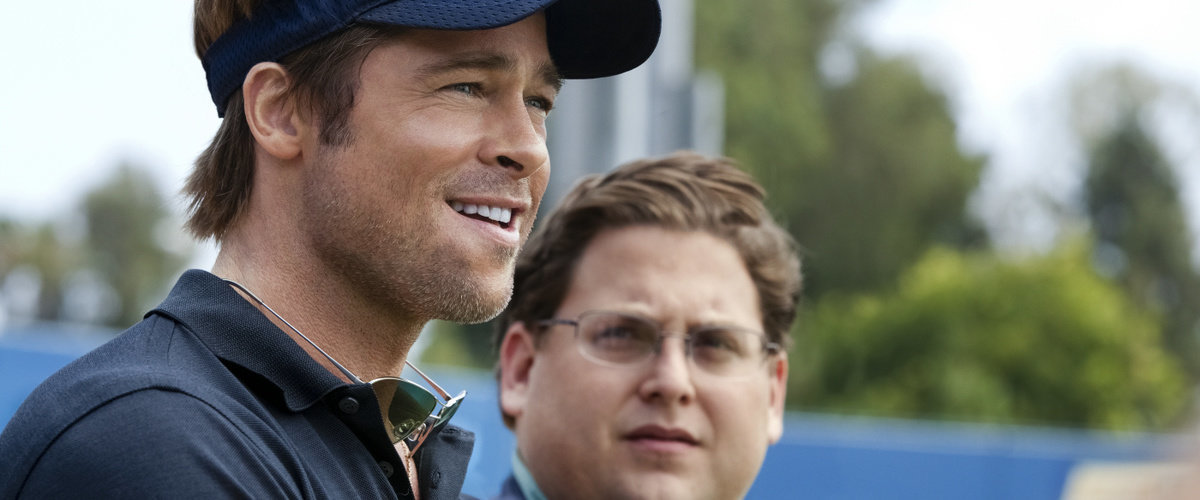 This is a sports drama that every coach, tactician and manager in the entire world should watch at least once. Pitt plays Billy Beane, the general manager of Oakland Athletics who teams up with Peter Brand, a Yale graduate played by Jonah Hill, to challenge old-school selection methods by reinventing his team using a sabermetric model that has never been used before.
Mr. and Mrs. Smith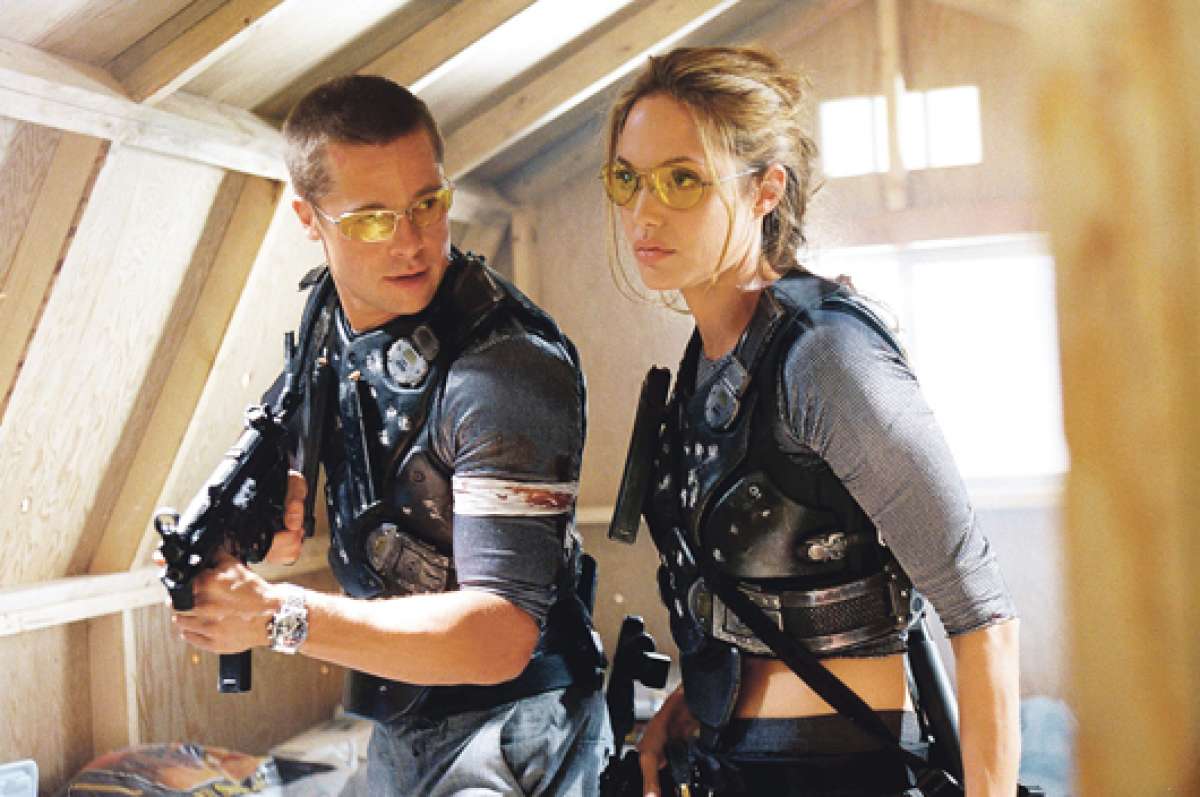 This movie is for the ones who really loved "Brangelina" as a couple as the two play husband and wife in the movie who struggle to keep their marriage alive until they realize they are both secretly working as assassins for two different government organizations. Later the assignments to two are handed over were to kill each other which they decide not to pursue and team up with each other to take on their respective organizations who have decided to cast them out. Directed by Doug Liman, the movie came out in 2005 and pack a steamy romance between the two leads and some insane theatrical action sequences.
Allied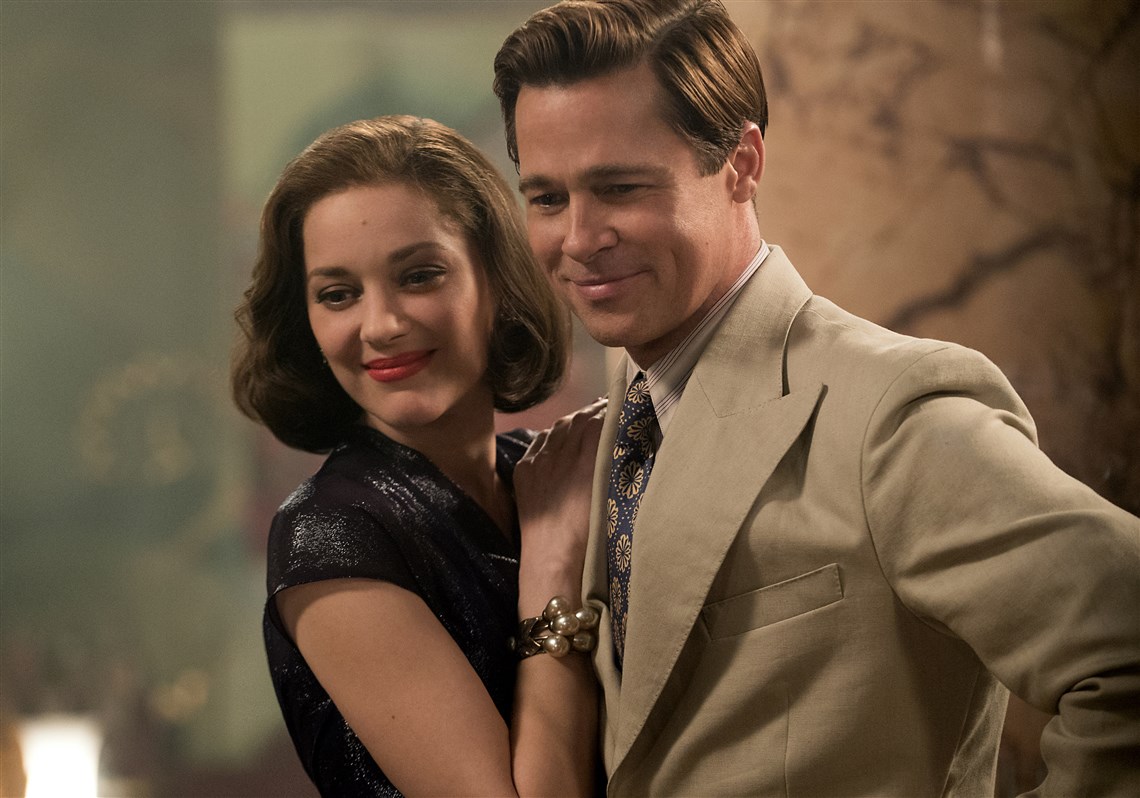 Starring along with Marion Cotillard, Pitt and she play World War II operatives, Max and Marianne who fall in love and get married. Their marriage soon turns a major disaster as Max one day gets a call that reveals his wife to be a traitor to the country, working for the enemy. This romantic thriller is directed by Robert Zemeckis and has a decent 7.1/10 rating on IMDb. It came out in 2016 and thrilled all the audiences.
The Curious Case of Benjamin Button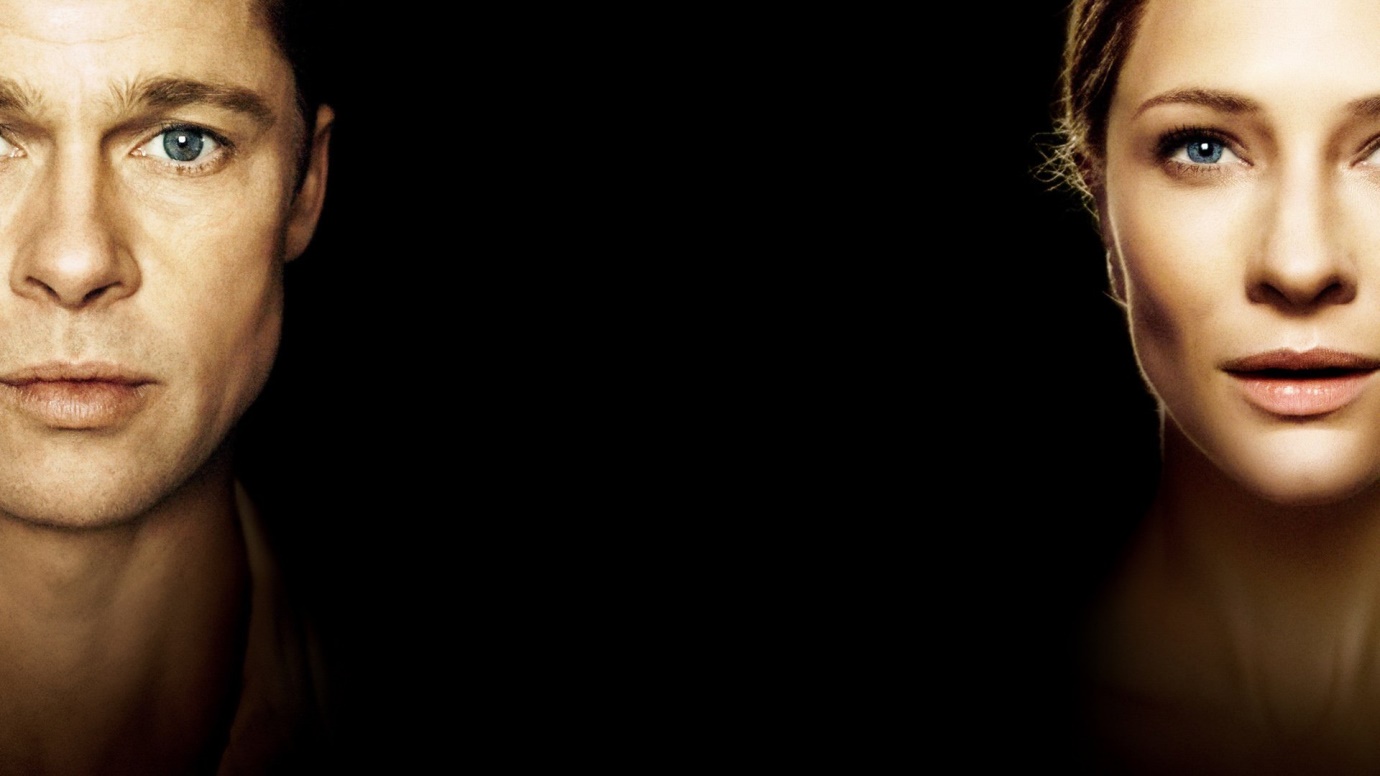 Directed by David Fincher, the movie has a pretty high rating of 7.8/10 where Benjamin Button played by Brad Pitt meets Daisy as a child at an old-age home. As we see in the movie, Button suffers from a rare aging ailment wherein he actually ages backward and the two characters keep in touch as she gets older and he turns younger. This is an amazing fantasy plot that is surely a must watch!
12 Years a Slave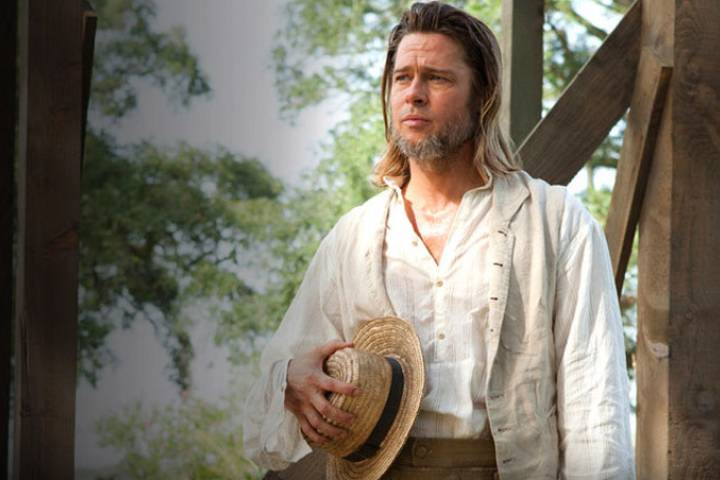 This movie portrays a very rich cast as Brad Pitt appears along with Benedict Cumberbatch, Michael Fassbender, Lupita Nyong'o and Chiwetel Ejiofor who plays the role of Solomon Northup who is offered a fortnightly job as a musician by two men in the US, and Northup gladly accepts the Job. The movie completely shifts gears as the two men drug him and enslave him. Directed by Steve McQueen, the movie won the best picture at the Oscars and is a must watch.
World War Z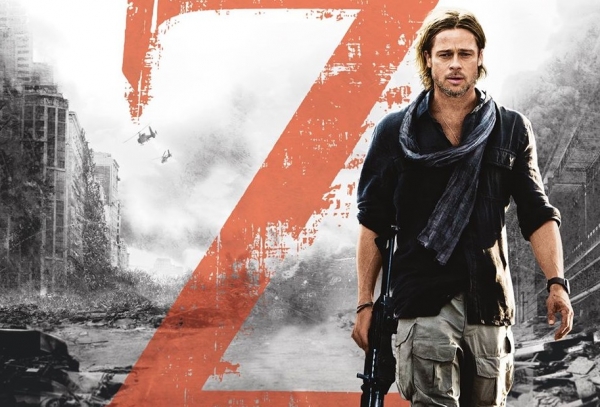 This is surely one of the most threatening movies and probably the best movie that involves Zombies. A sequel to the movie is most anticipated. Brad Pitt plays an ex-UN employee Gerry who finds himself in a race against time as he investigates a threatening virus that turns humans into zombies, and as it turns out, he finds a cure that lets humans blend in without getting noticed by the Zombies. Directed by Marc Foster, the movie came out in 2013 and proved to be an extremely thrilling ride.
Inglourious Basterds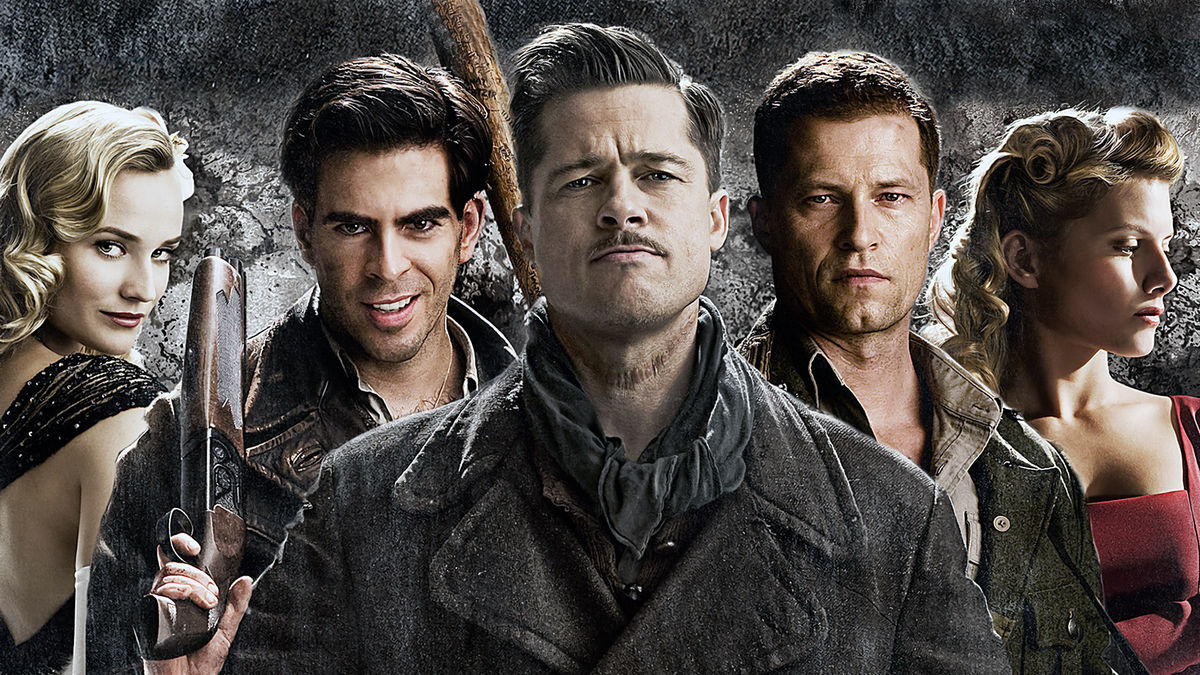 This is surely the best performance given by Brad Pitt in a movie as he plays Lt. Aldo Raine in the days of World War II. It completely satisfied out desires of hating the Nazis and is one of the best movies ever made. Directed by Quentin Tarantino and Eli Roth, the movie came out in 2009.
Fight Club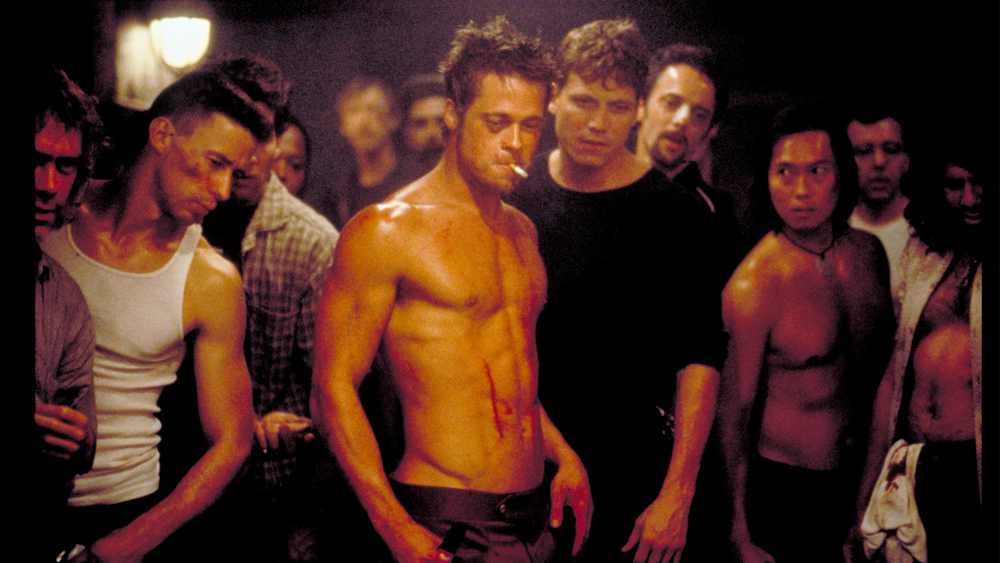 Directed by David Fincher, this is a gem of a movie that ensures a huge thrill at the very end of the film. Starring along with Edward Norton, Pitt gives one of the best performances of his career and completely blows our minds away. It has a very high 8.8/10 rating on IMDb, and it would be a shame if you really missed this feature film.
Don't Miss: 10 Things In Harry Potter Movies That Spoiled The Books