Ant-Man and the Wasp is next in the pipeline for MCU and the fans are desperate to see the sequel to the blockbuster Ant-Man debut in 2015. Marvel took a bold decision when it decided to roll out an Ant-Man franchise as there were plenty of better options available but they stuck to their instincts. The movie did surprisingly well at the Box office and results paved the way for the sequel.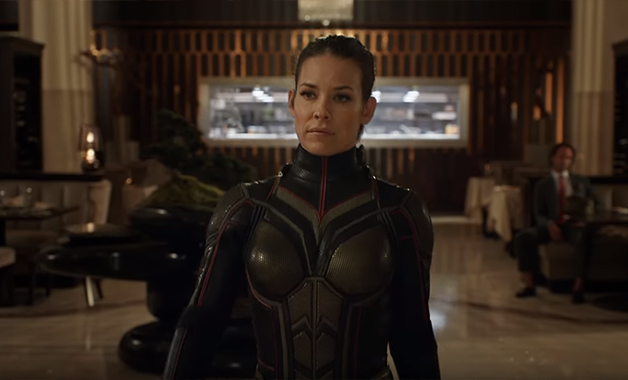 This time female superhero Wasp has made it to the title and rightly so as it's about damn time for the opposite gender to rise and shine in the superhero game. She will be first among equals and together Ant-Man and Wasp first rescues Janet Van Dyne aka Hank Pym's Wife from the Quantum realm where she is stuck for decades and then deal with the villain 'Ghost' who will create huge obstacles for the duo to come out of the entire situation.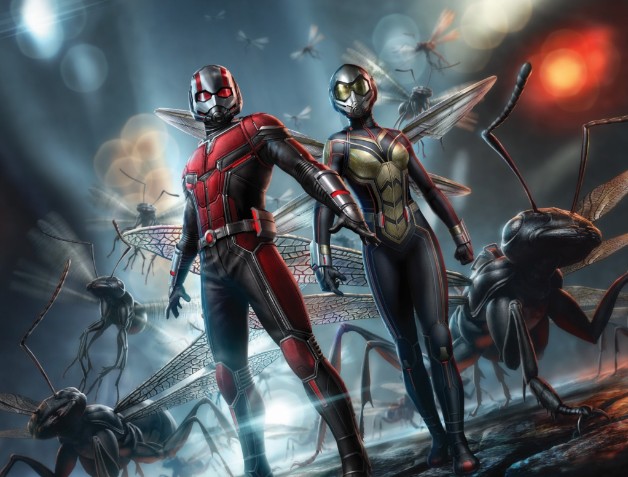 The movie is set in the aftermath of Civil War in which Ant-Man sided with Captain America and fought against Team Iron Man. Scott Lang aka Ant-Man is struggling to balance his personal life and his newly formed superhero persona. But this time he is not alone as Hope Van Dyne will be suiting up and aid him in the mission.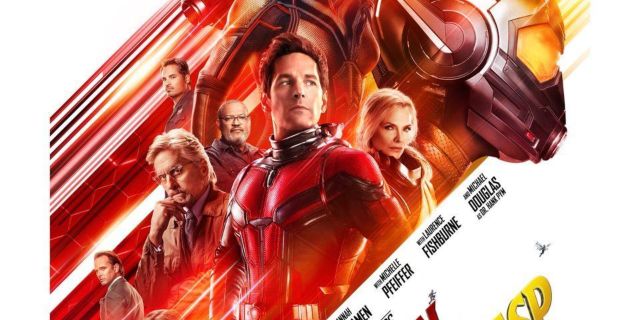 The new set images have begun to come out into the public domain featuring all the cast members of Ant-Man 2. Recently, Evangeline Lilly at Jimmy Kimmel show shared a video clip where she is seen in action. Take a look:
https://www.youtube.com/watch?reload=9&v=d6FLsyyDwBQ
She has been promoting the movie everywhere she is going, here's what she said recently in an interview:
"When I heard about Infinity War and the direction that they're heading, I did have this moment of realizing, oh, wow, there's a bit of a déjà vu for me with the Lost franchise. We are hitting that Lost Season 4 space where everything's about to shift, and you're about to lose the solid ground underneath you. And Ant-Man and the Wasp, of course, will play a part in that. Those characters are experts in the quantum realm}. In Ant-Man and the Wasp, they are trying everything in their power to safely enter the Quantum Realm and return back from it because they have evidence from the first film that Scott Lang was able to do that. If he can do it, why can't we? If we do succeed in Ant-Man and the Wasp, then that does open a whole entire new multi-verse to enter into and play around in. I'm not the story creator, so I can't tell you what they're going to do with that. But I definitely see the potential there."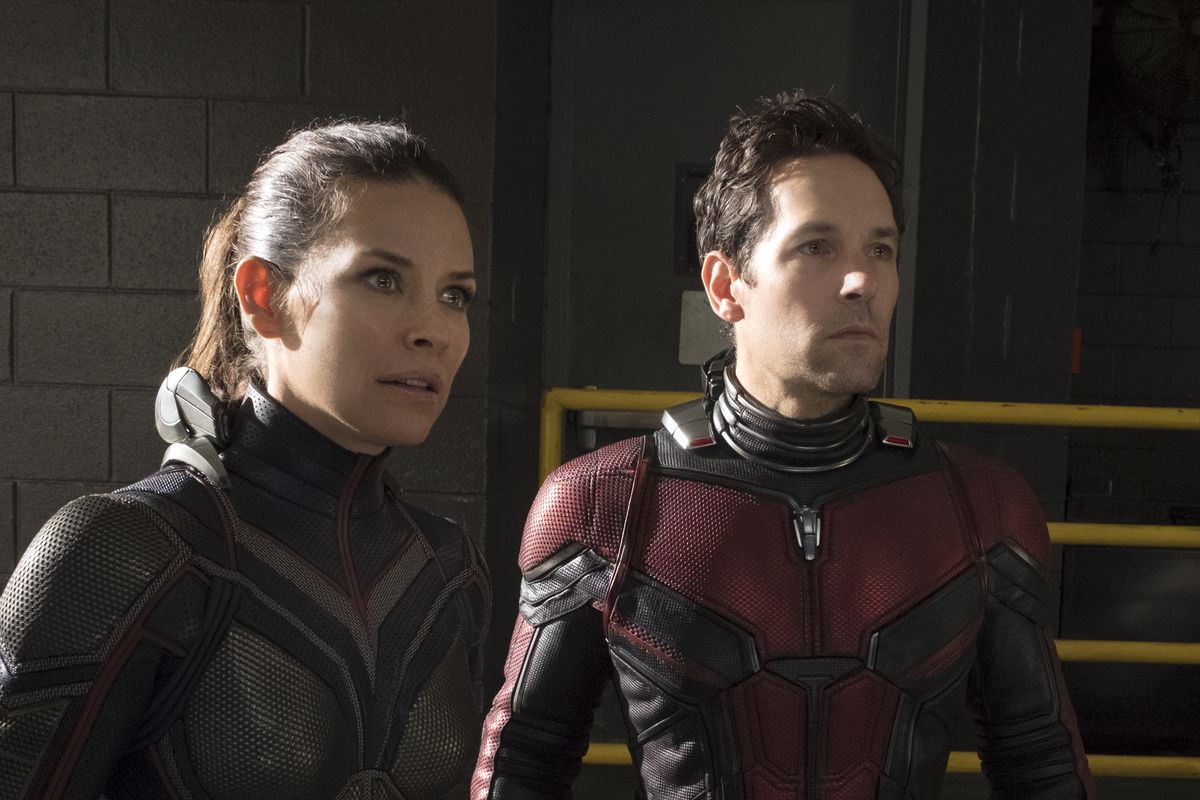 She confirmed that her role is limited and Wasp is a supporting character in the larger scheme of things. She said:
"I am shooting both but a lot less so than Paul. My character is a lot less prominent in Avengers than his is".
She shared her experiences of working with Kevin Feige and said:
"Frankly, if it wasn't Kevin at the helm, I think I would be very, very nervous to be losing these pillars and the people who paved a way for characters like the Wasp. When he walked me through the general story arc of Infinity War, it dawned on me: oh, I understand now, we're moving into this new Phase. The color of that new Phase can be clearly seen emerging through Ant-Man, Guardians of the Galaxy, and Thor: Ragnarok. It's just a more colorful, more playful, heightened reality that we're going to enter."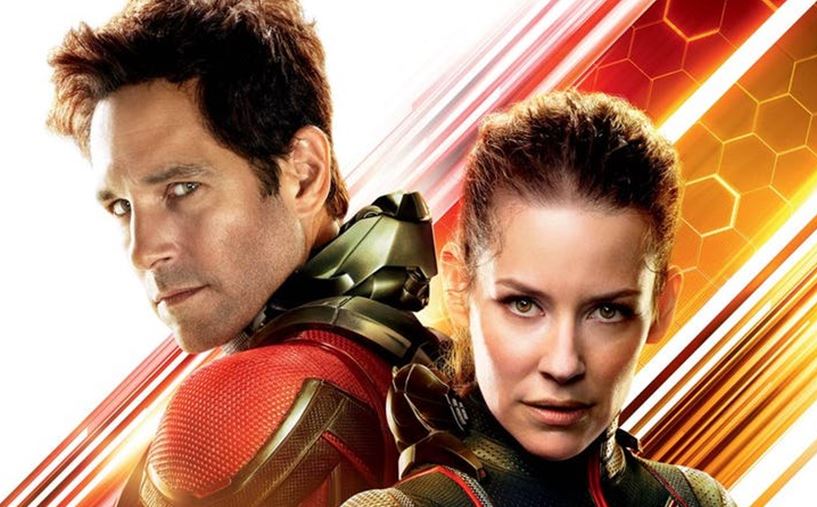 The movie is directed by Peyton Reed and has an incredible cast including Paul Rudd as Ant-Man, Evangeline Lilly as Wasp, Michael Douglas as Hank Pym, Michelle Pfieffer as Janet Van Dyne, Lawrence Fishburne as Dr. Bill Foster, Judy Greer as Maggie (Scott's former wife), Michael Pena as Luis, Abby Ryder Fortson as Cassie (Scott's daughter), Walton Goggins as Sonny Burch, Hannah John Kammen as Ghost, Randall Park as Agent Jimmy Woo.
The movie will be released on July 6, 2018. The official movie synopsis can be read below:
"From the Marvel Cinematic Universe comes a new chapter featuring heroes with the astonishing ability to shrink: "Ant-Man and The Wasp." In the aftermath of "Captain America: Civil War," Scott Lang (Rudd) grapples with the consequences of his choices as both a Super Hero and a father. As he struggles to rebalance his home life with his responsibilities as Ant-Man, he's confronted by Hope van Dyne (Lilly) and Dr. Hank Pym (Douglas) with an urgent new mission. Scott must once again put on the suit and learn to fight alongside The Wasp as the team works together to uncover secrets from their past".
Play Now: The MCU Quiz: (Click on the link below to begin)