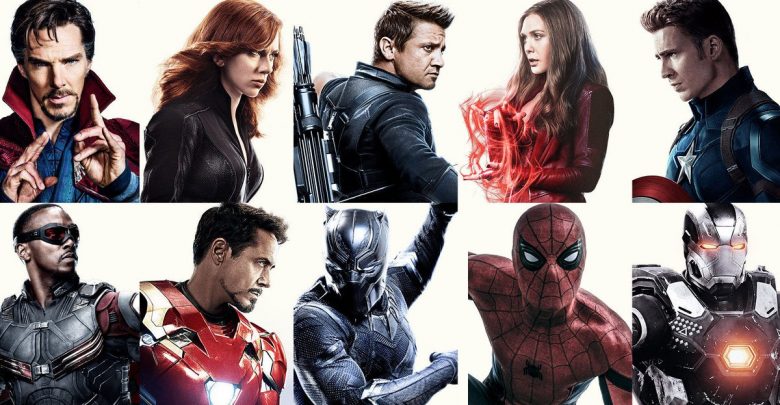 If Kevin Feige actually had his way with the Marvel Cinematic Universe, you would have seen a very different version of the Avengers and a completely different storyline and direction than the one you currently see in the Marvel Cinematic Roster. The original plan for the Avengers in Infinity War would have made every Marvel Fan cry in disgust!!!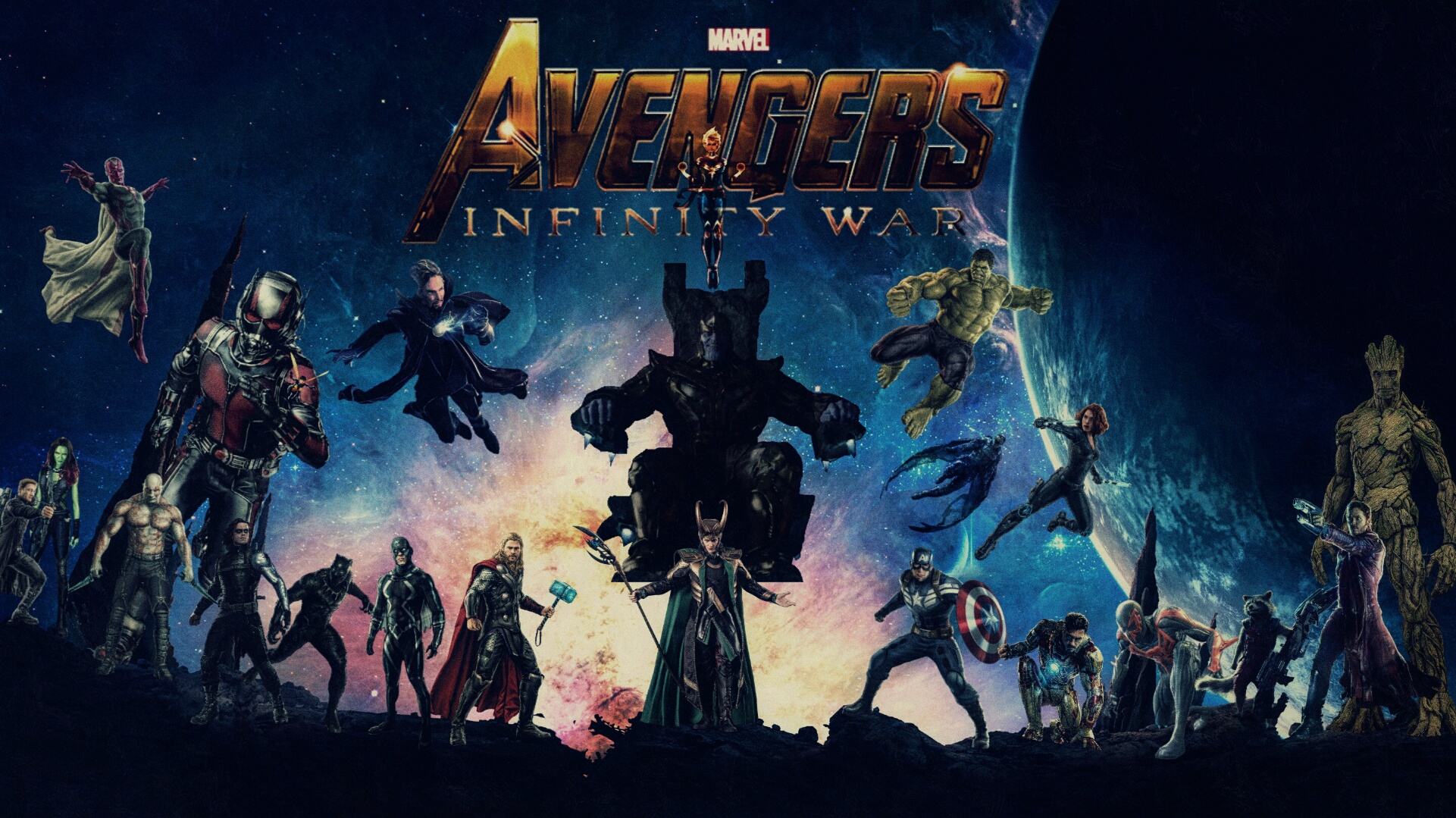 What began as a solo journey for Iron Man has become a multi-headed best with Iron Man being joined by a host of other heroes who became as equally famous as the snarky billionaire with an attitude. The Superhero genre was biting the dust before Iron Man came along.
Before Iron Man, the X-Men franchise and the Fantastic Four movies had made sure people kept believing in Superhero movies less and less. The Dark Knight was made into a gritty crime drama of sorts by Christopher Nolan. Only the Spiderman movies stayed true to the comic books but they too were burning out. Then we discovered Iron Man on the Big Screen and everything changed thereafter.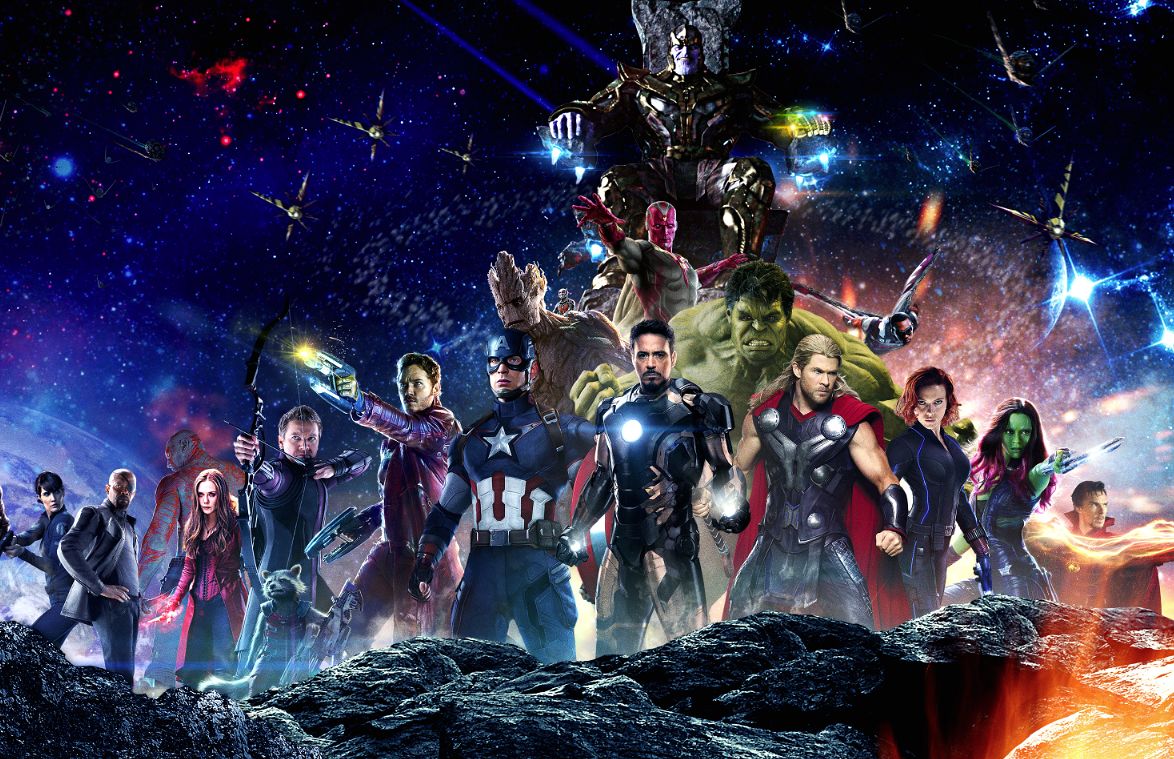 But how could the MCU have been different if Marvel's Original plan was set in motion? Here's how: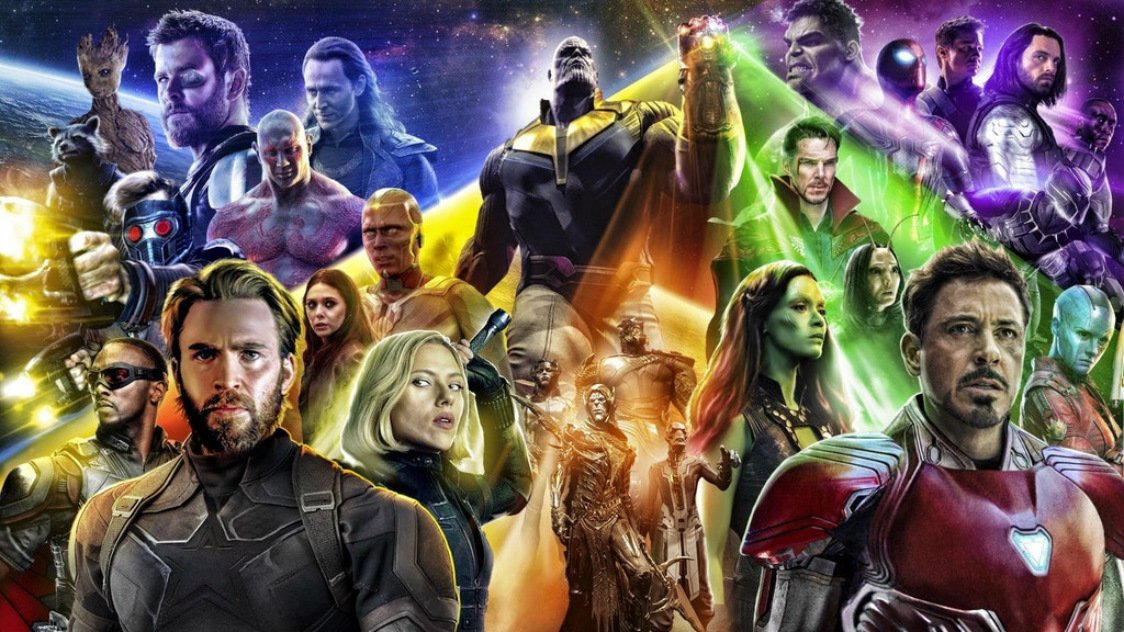 When Marvel went on to make superhero movies out of their superheroes, they had another thing going on. Most of their flagship superheroes were owned by other major production houses. The Fantastic Four, Spiderman, the X-Men and even Blade and the Hulk were owned by other houses.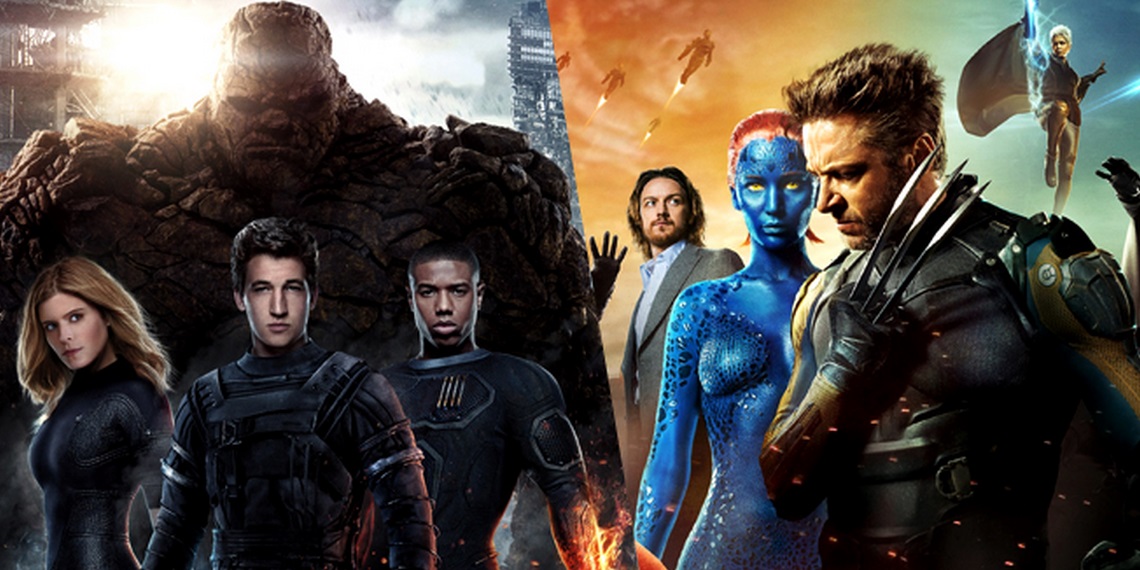 Marvel had sold the movie rights to these superheroes in the 1990's in an act of utter desperation. Marvel was going bankrupt and the only way to save their publication house was to ensure they had enough money. To do that, they sold off their most prized assets in the price of pennies. And then came another problem.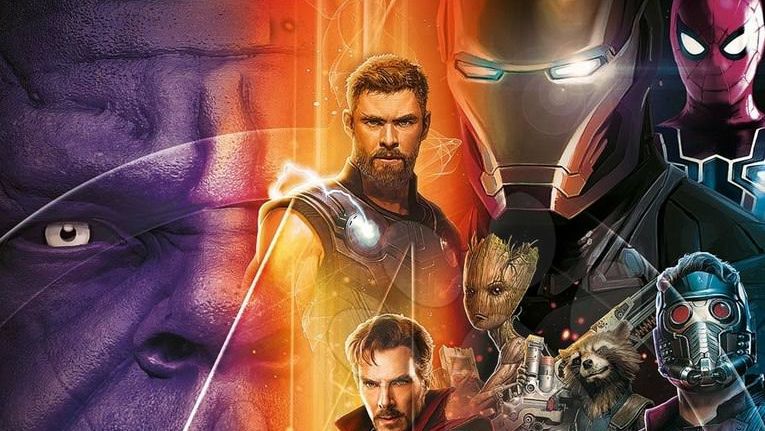 Marvel was getting money from the movies that these media houses made on their superheroes but it wasn't enough. Since the Distribution rights for these movies laid with the Media houses, Marvel was being paid only 20 percent of the profit as payment. So, Marvel decided to focus on the superheroes it currently owns all the rights to and make a franchise out of it for the Big Screens.
Marvel took a $524 Million loan from a financial institution and gathered together a list of names that were supposed to form the Avengers for the MCU. Yes, they were, my friends, the original line up.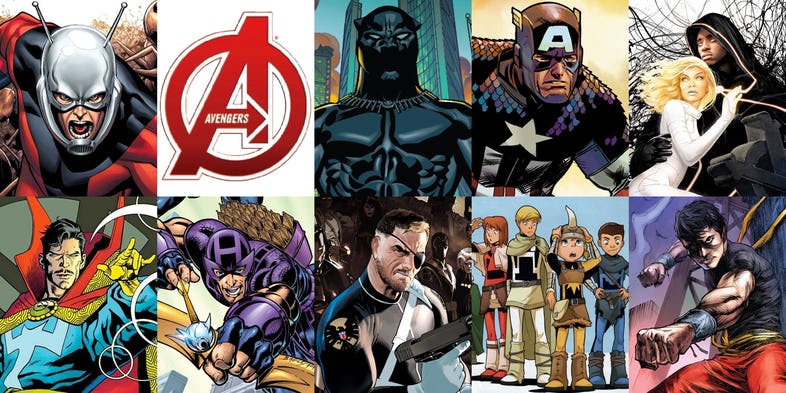 The original Marvel Line up for the Avengers included – Power Pack, Cloak and Dagger, Captain America, Shang Chi, Nick Fury, Hawkeye, Ant-Man, Doctor Strange and Black Panther. There was even an Avengers movie to be made as a team up venture after the solo movies of each aforementioned superhero was released. Doctor Strange would have been the foundation character of the MCU – a role that is now largely fulfilled by RDJ's Iron Man. Believe it or not, that was Marvel's original plan.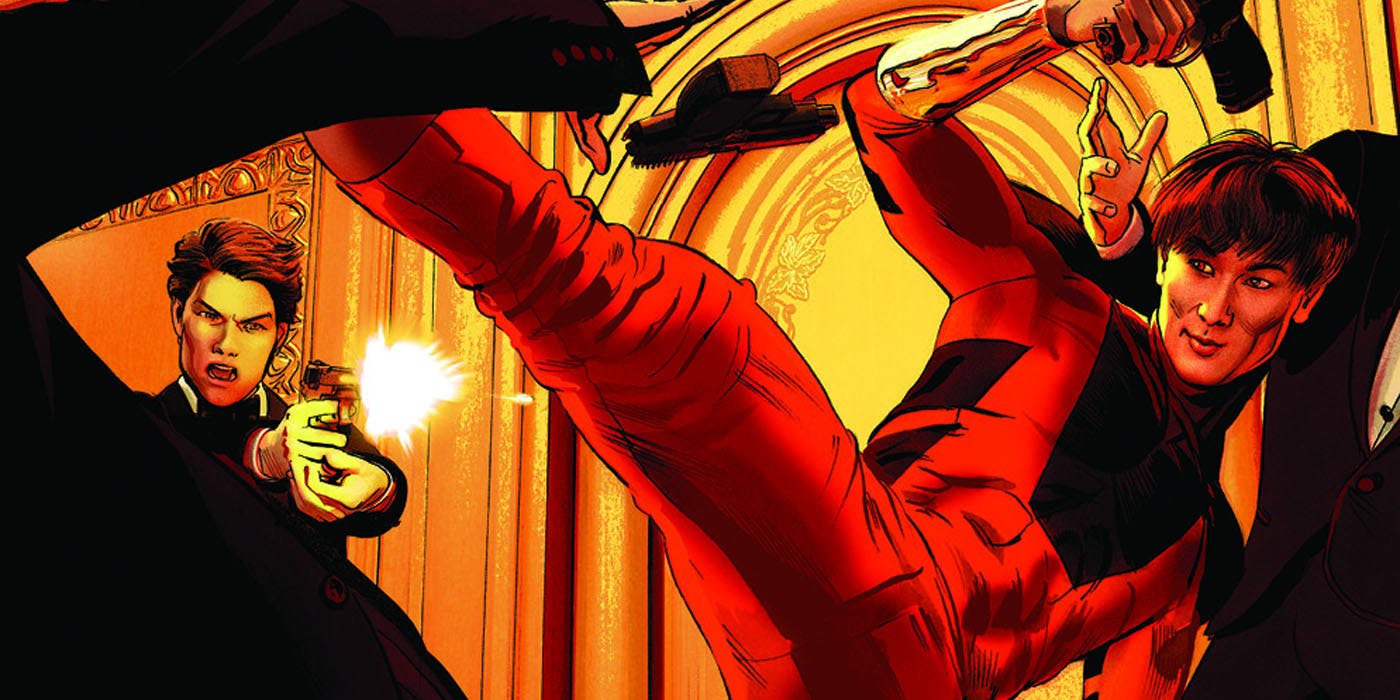 The original 2005 plan sounds bonkers. What is fascinating is the fact that most of the major MCU superheroes currently seen in the theaters are not present in the original roster. From the list of movies, Marvel released to work on, only Captain America and The Avengers saw the light of Day. Doctor Strange did not come for at least 8 years. Cloak and Dagger are going to star in their own TV Series and Power Pack is completely missing in the universe. Ant-Man and Black Panther are quite recent additions and they too do not count as initial members.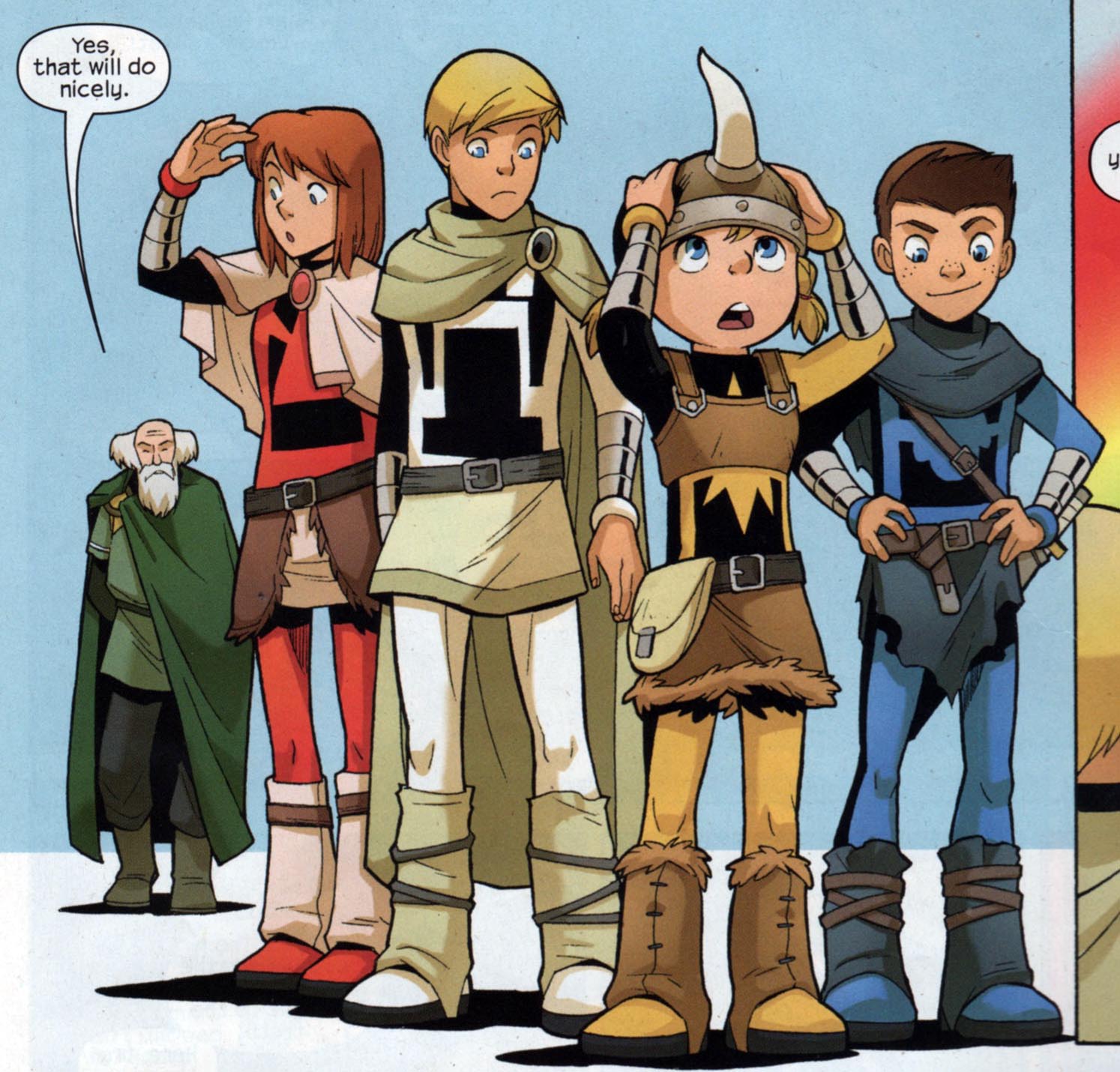 There is also something really peculiar going in when you compare Marvel's current roster with the initial one. Power Pack is missing. The prominent Superhero team of Marvel Comics was supposed to replace the Fantastic Four in the MCU like the way Inhumans were supposed to replace the X-Men in the Marvel Cinematic Universe. Shang Chi is even more of a mystery. Both Power Pack and Shang Chi were rumored to be getting their own movies as recently as 2016 but as of now, both projects are stuck in development hell with no signs of wriggling out.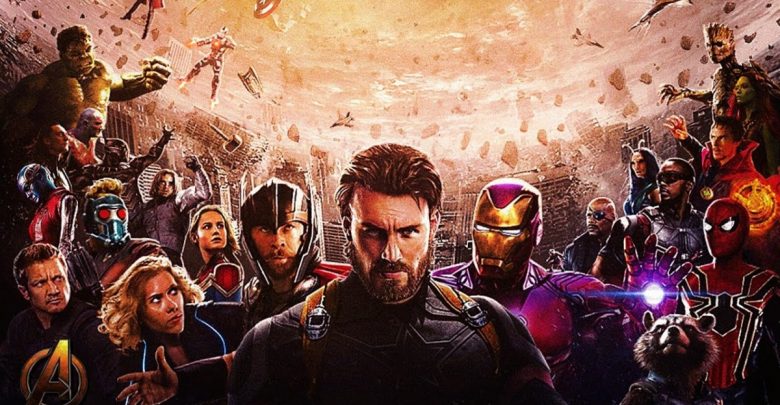 And now you know just how different the Avengers and the Infinity War script would have been. Thank the Gods, this notion never came to fruition. Well, we will soon see the first part of Infinity War that has indeed made it to the final cut. Avengers Infinity War is scheduled to be released on April 27, 2018. It is directed by Russo brothers and produced by Kevin Feige & Co including Louis D'Esposito, Victoria Alonso, Michael Grillo and Stan Lee. The screenplay is written by Christopher Markus and Stephen McFeely.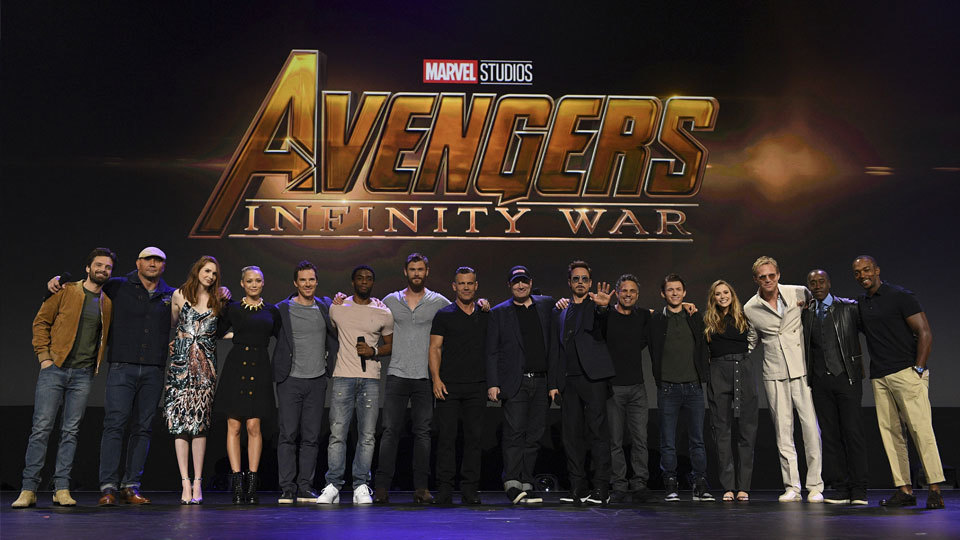 The cast is incredibly amazing as it some of the biggest stars have joined the Infinity War bandwagon including Josh Brolin (Thanos), Robert Downey Jr. (Iron Man), Chris Evans (Captain America), Chris Pratt (Star Lord), Zoe Saldana (Gamora), Sebastian Stan (Winter soldier), Anthony Mackie (Falcon), Benedict Cumberbatch (Dr. Strange), Chris Hemsworth (Thor), Tom Hiddleston (Loki), Mark Ruffalo (Hulk), Bradley Cooper (Rocket Raccoon), Vin Diesel (Groot), Scarlett Johansson (Black Widow), Jeremy Reiner (Hawkeye), Benedict Wong (Wong), Tom Holland (Spiderman), Letitia Wright (Shuri), Chadwick Boseman (Black Panther), Paul Rudd (Ant-Man), Elizabeth Olsen (Scarlett Witch), Karen Gillian (Nebula), Pom Klementieff (Mantis), Dave Bautista (Drax), Paul Bettany (Vision).
The official movie synopsis reads: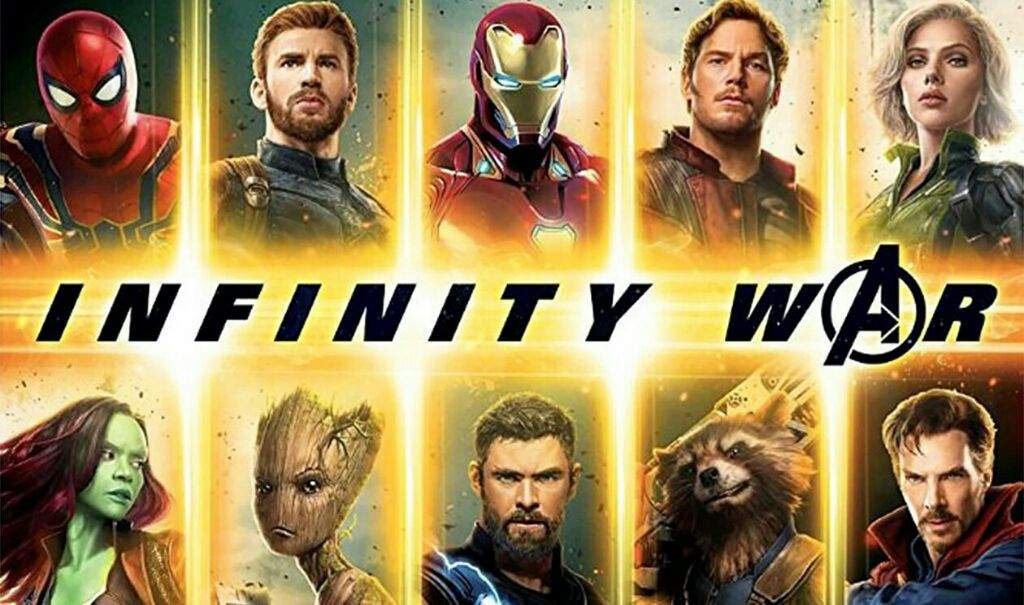 "Iron Man, Thor, the Hulk and the rest of the Avengers unite to battle their most powerful enemy yet — the evil Thanos. On a mission to collect all six Infinity Stones, Thanos plans to use the artifacts to inflict his twisted will on reality. The fate of the planet and existence itself has never been more uncertain as everything the Avengers have fought for has led up to this moment".
"As the Avengers and their allies have continued to protect the world from threats too large for any one hero to handle, a new danger has emerged from the cosmic shadows: Thanos. A despot of intergalactic infamy, his goal is to collect all six Infinity Stones, artifacts of unimaginable power, and use them to inflict his twisted will on all of reality. Everything the Avengers have fought for has led up to this moment – the fate of Earth and existence itself has never been more uncertain".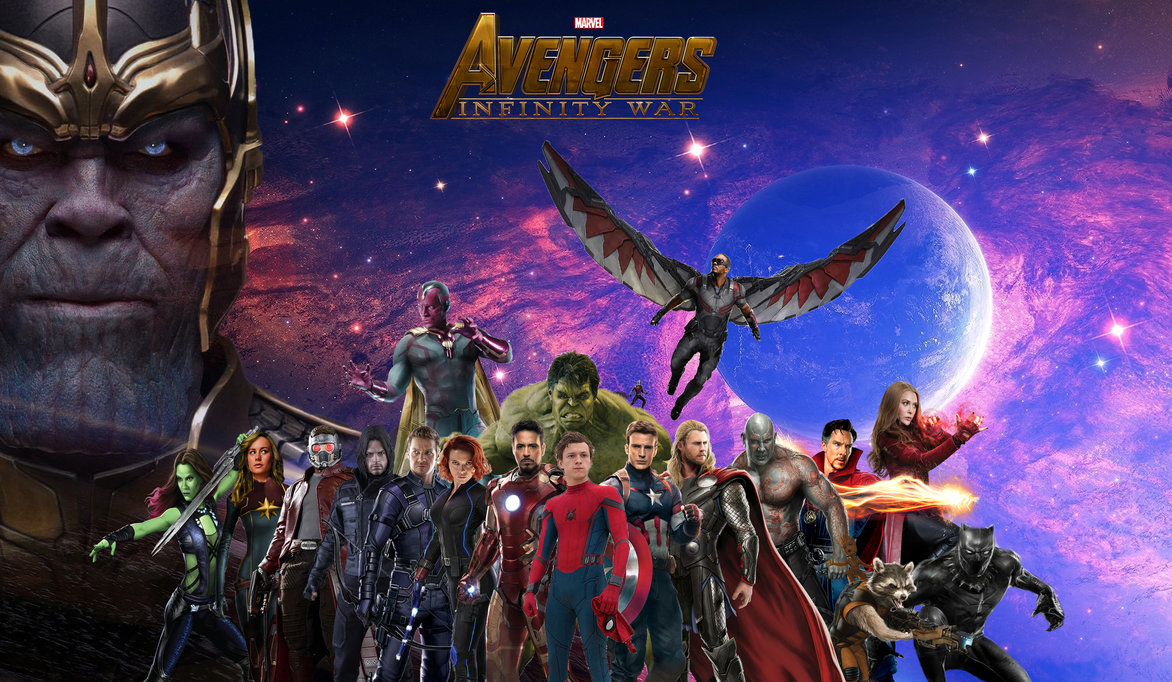 "An unprecedented cinematic journey ten years in the making and spanning the entire Marvel Cinematic Universe, Marvel Studios' "Avengers: Infinity War" brings to the screen the ultimate, deadliest showdown of all time. The Avengers and their Super Hero allies must be willing to sacrifice all in an attempt to defeat the powerful Thanos before his blitz of devastation and ruin puts an end to the universe".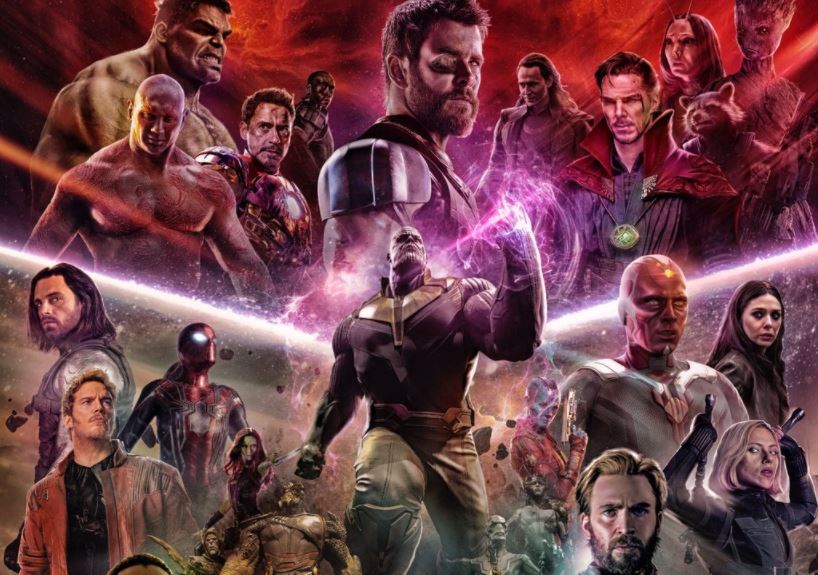 On May 3, 2019, Avengers 4 will be released worldwide in the theaters and mark the culmination of MCU Phase 1-3. Although Kevin Feige's original plan was different, he is satisfied with the journey that he has been part of. He is absolutely committed and focused on bringing closure to the current roster of MCU movies, and would like to shed light on MCU's future phases after he is done. Here's what he said: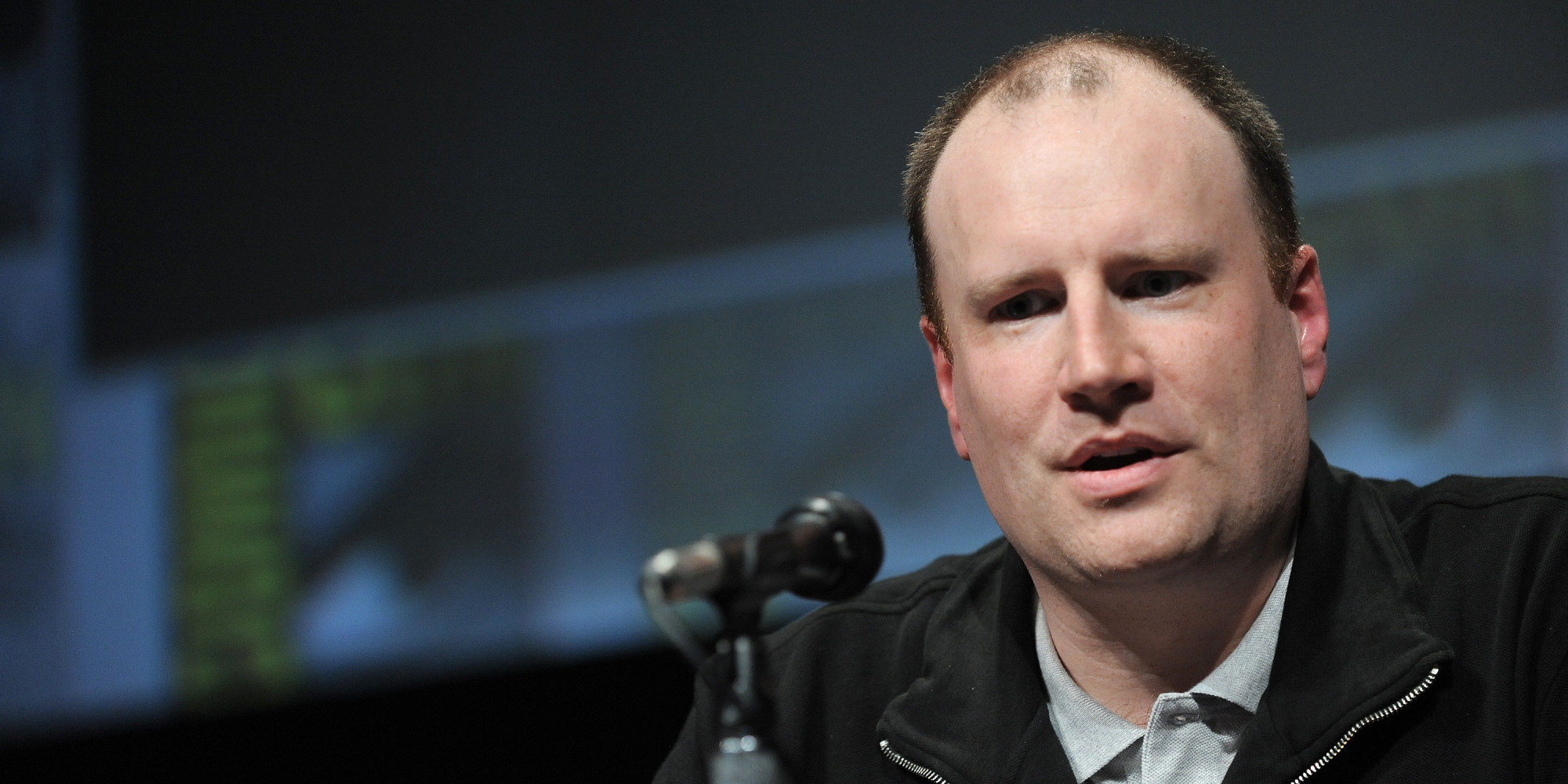 "Marvel Studios has a new direction filled with "good stories" beyond Phase 3. How we start anew and wherever we go beyond that is a story for another time. This is really about 10 years on, bringing something to a head in a satisfying and unexpected way."
"I think it is overdue. I also think that was a particular event to really announce and showcase Phase Three and I guess set up the expectation of doing something like that every few years… But the notion we are sitting here talking and we have, what, six films yet to be released? That's more than almost any other single production entity in town has on the docket. That should be enough."
"Well, all I'll say is the films we are working on now — which take us through to the Avengers Untitled in May of '19 — that's really all we are focusing on. And we are focusing on bringing, by that point, an unprecedented, 22-movie, continuous shared fictional narrative to a conclusion in a satisfying way."
Hereby QuirkyByte wishing Marvel all the best for Infinity War & beyond!
Don't Miss: 10 Characters Who Will Form The X-Force In Deadpool 2