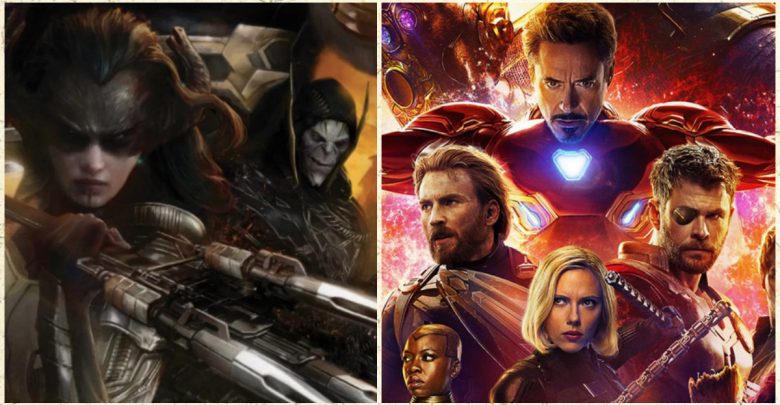 Avengers Infinity War will be the culmination of literally a decade of hard work and the Studios' greatest venture till date. Marvel Studios really wants this movie to meet and perhaps go beyond all expectations as the movie hits the theaters a week later. The movie is tracking mind-boggling opening weekend numbers, somewhere in the ballpark of $200-250 million.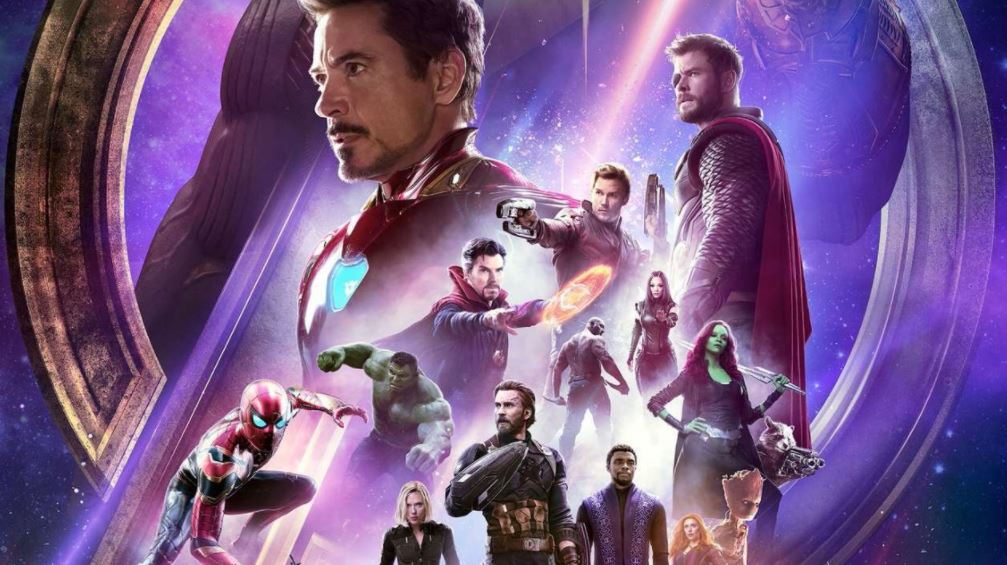 And like always, Marvel's marketing team has done it again. Just when we thought this couldn't have gotten any better, Marvel outdid us all. The Fan Hype has now reached overdrive and the train is just not willing to slow down. In fact, the hype train is speeding up to Infinity. A new Video Clip has surfaced online. And it shows us something really, really cool and awesome.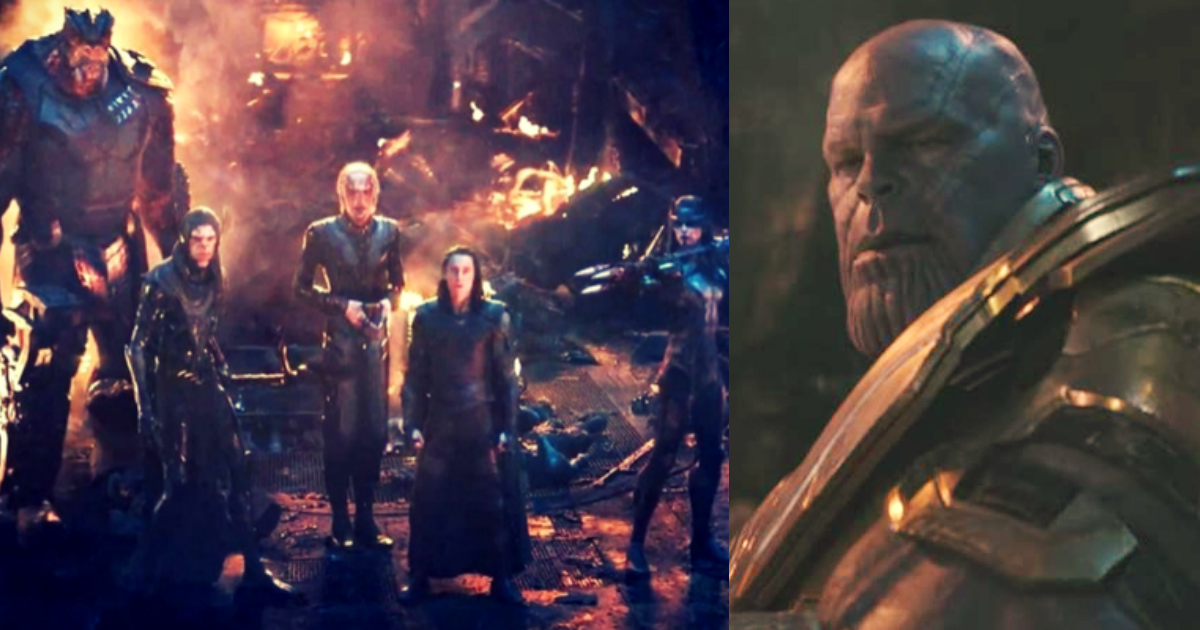 A new clip has put out its head above the surface and all are basking in its newfound glory. An action-filled sequence of Infinity War has been recently released online and the video shows us the fight of the century – The Avengers go up against Team Thanos.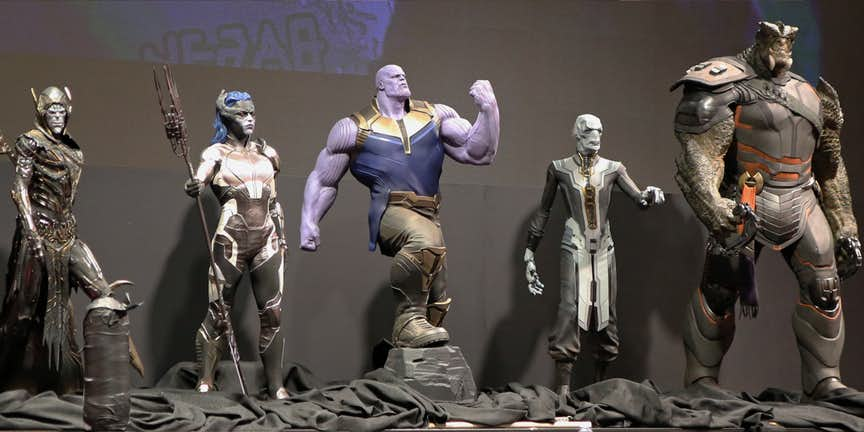 That is something I would pay to see a million times!! Ever since the Black Order was introduced to the fans in the Disney's D23 convention, fans speculated how well they would fare against the combined might of the superhero ensemble where each is quite powerful even on individual terms.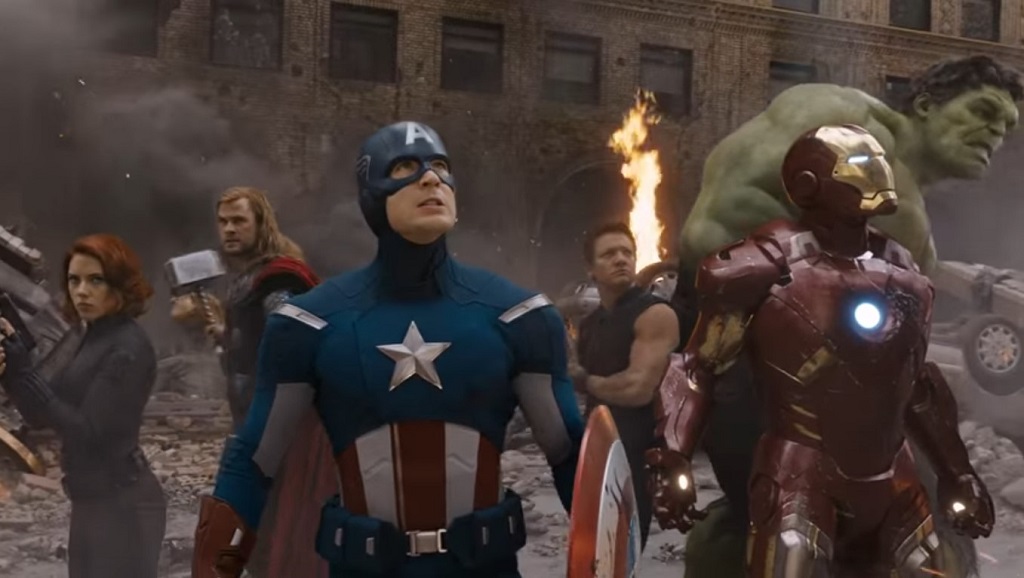 The Avengers have successfully repelled an alien armada composed of more than a million troops while just being 6 in numbers. Just imagine how powerful they will be when new heroes will join their ranks!!! Can the Black Order really take them on or are they just full of a load of hot air??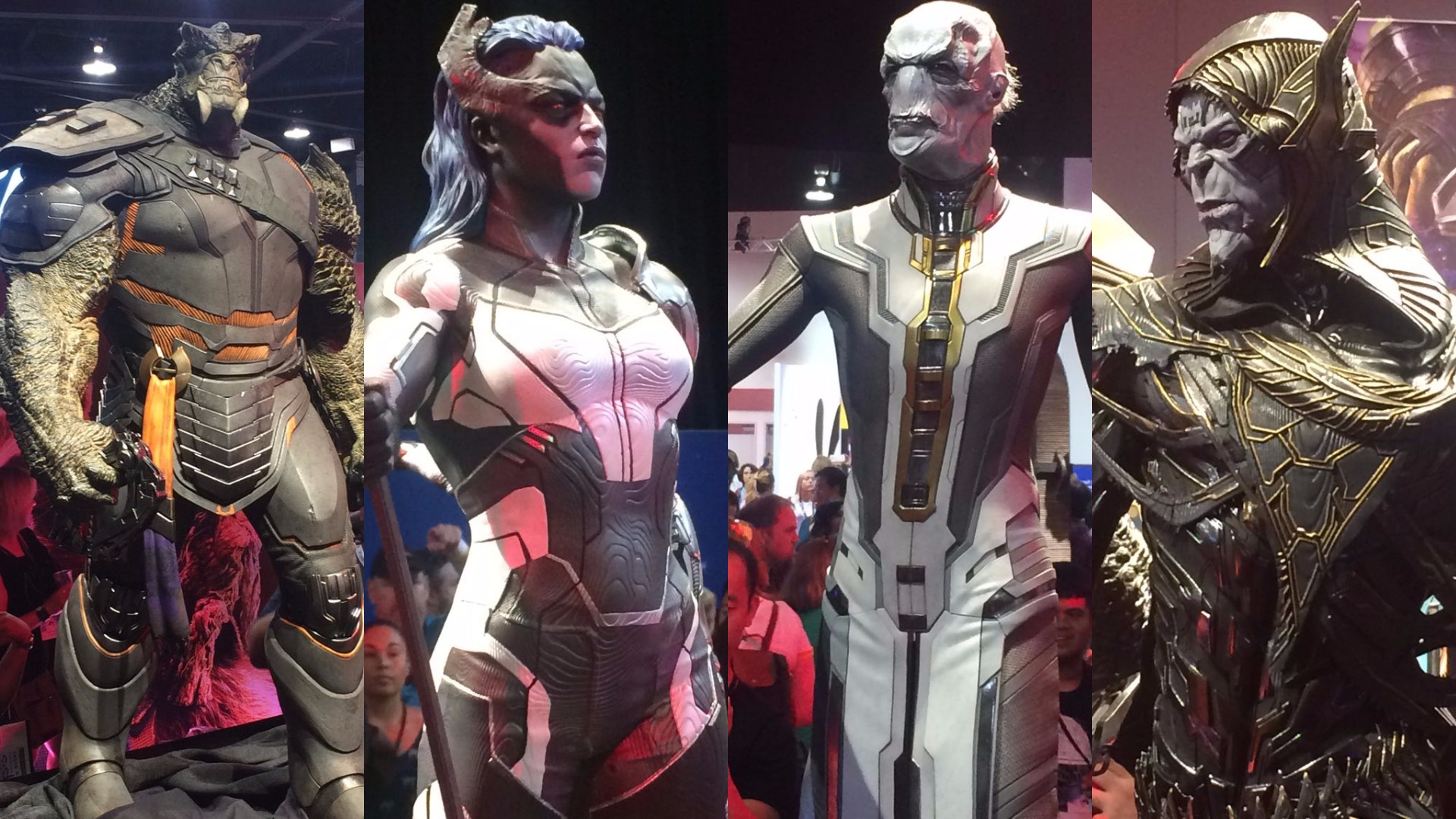 Anthony Mackie, who plays Falcon in the Marvel Cinematic Universe movies, sat down with Good Morning America to talk about the upcoming movie extravaganza a week later. The interview is then succeeded by a movie clip that shows us something really fascinating. At exactly 3:28th moment of the clip, Captain America played by Chris Evans, Black Widow played by Scarlet Johansson and Falcon played by Anthony Mackie take on Corvus Glaive and Proxima Midnight, the husband-wife duo of the Black Order.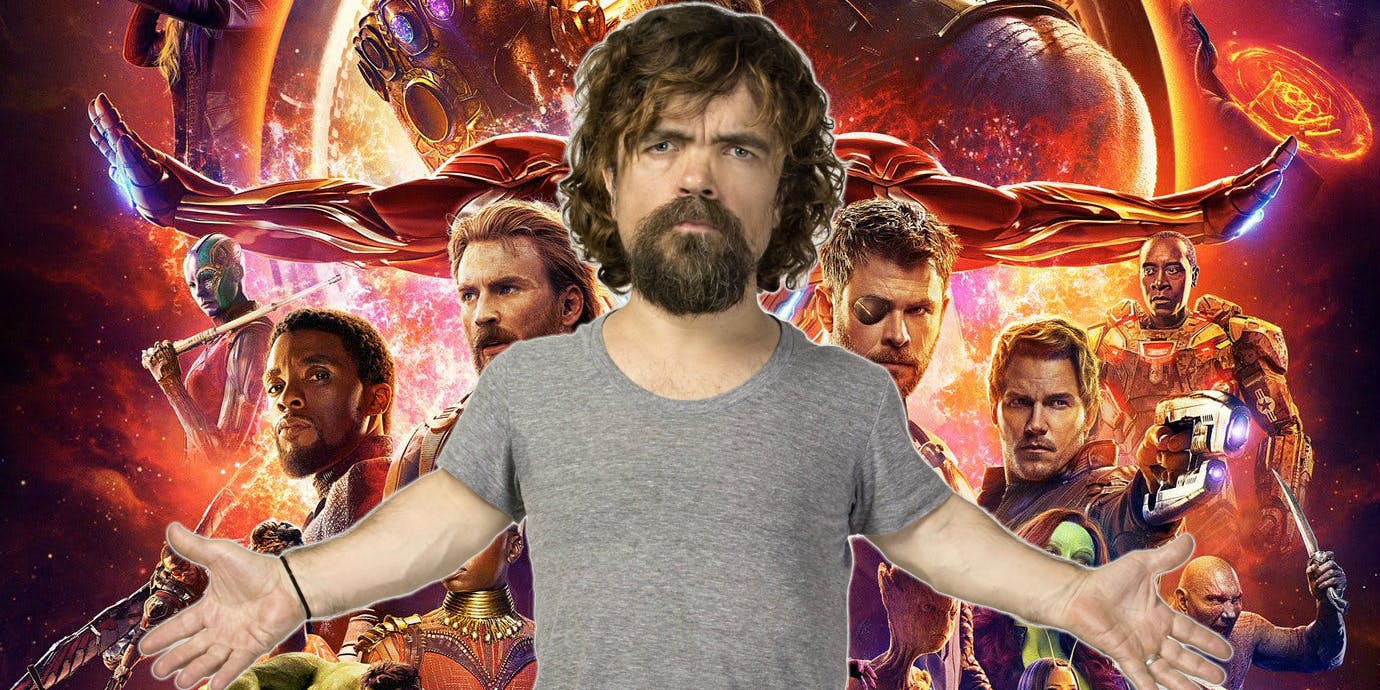 The Black Order is defeated by the trio as a wounded Corvus Glaive speaks and sounds just like Peter Dinklage. Scarlet Johansson decides to spare them. That could be a decision she would regret later considering the Black Order's sole mission is to kill every hero who opposes them and get hold of the Infinity Stones for their master, Thanos the Mad Titan.
Here is the video clip:
The scene's position within the movie is a bit ambiguous. The scene definitely takes place before the Wakanda battle. A video was recently revealed online that showed Proxima Midnight hunting Vision to take possession of the Mind Stone. A new Lego set pictures was leaked that also added credence to the theory that we haven't seen the last of Corvus Glaive yet.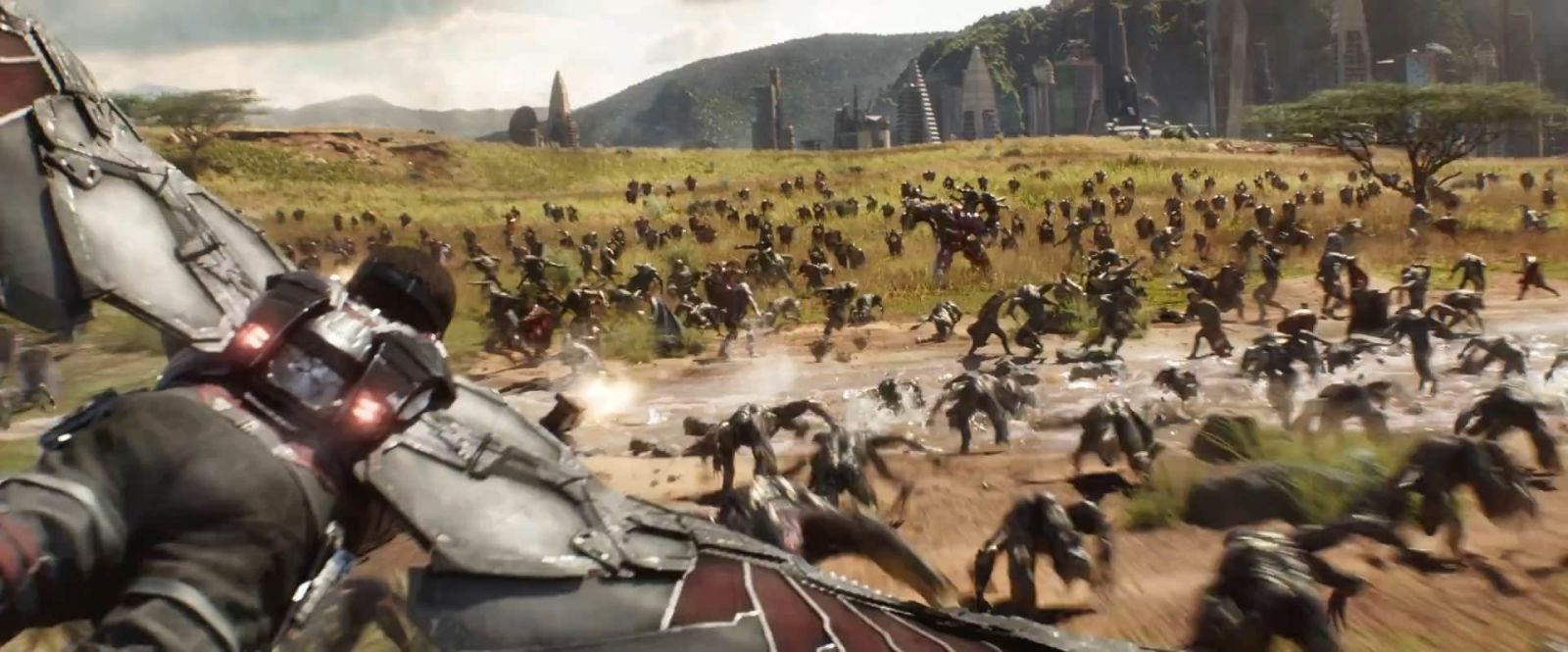 Since the aforementioned scene of Black Order vs. Avengers takes before the battle in Wakanda, Corvus appearing in Wakanda as the battle rages on (as seen in the LEGO pictures), means that Glaive at least survives the Avengers trio of Cap, Falcon, and Black Widow.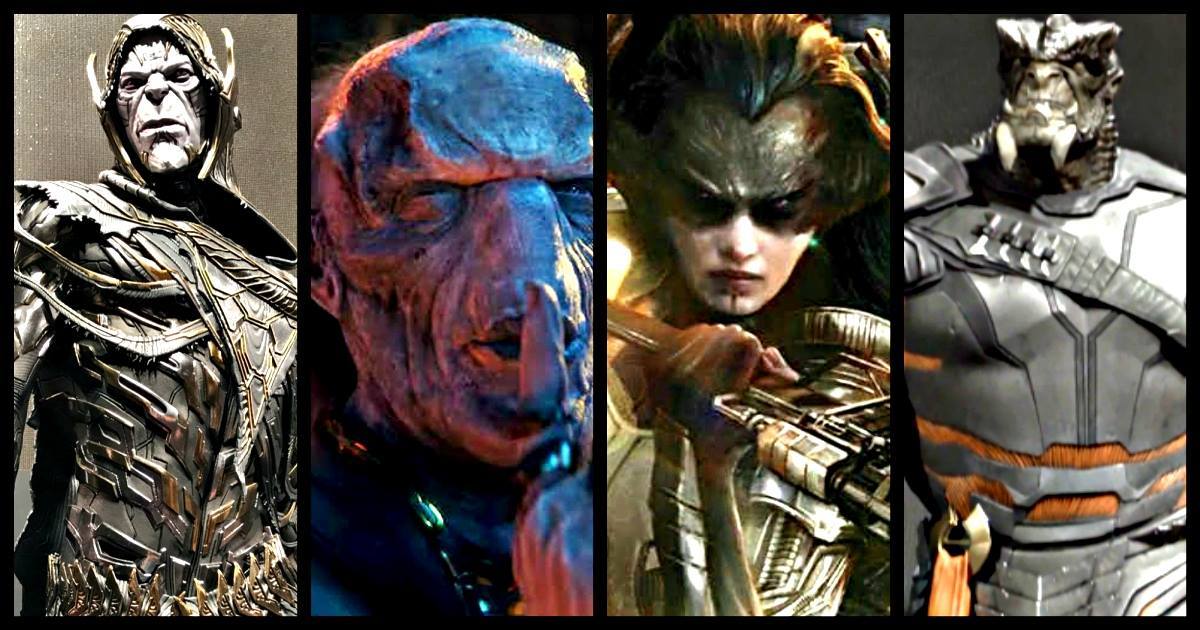 Corvus Glaive is a man of many ruthless talents. He happens to be immortal along with being the Black Order's deadliest strategist and tactician. He also happens to be a wizard when it comes to close combat abilities so it is only a matter of time when his skills are utilized by Thanos to win the war. He may be in it for the long haul but Proxima Midnight's story may be spinning a different tale. She is already been rumored to be killed off early in the movie.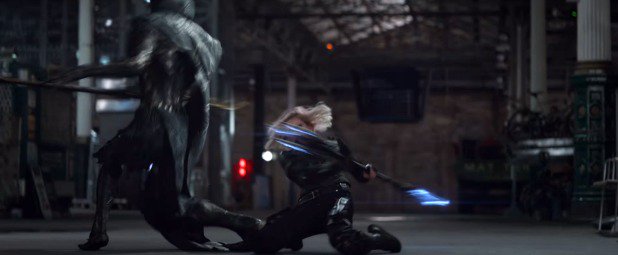 A new TV Spot has surfaced online that showed Black Widow plunging Proxima's own spear right into her body. So Black Widow's warning to the Black Order to back off may all have been for naught. As for Cull Obsidian and Ebony Maw, stay tuned for further updates.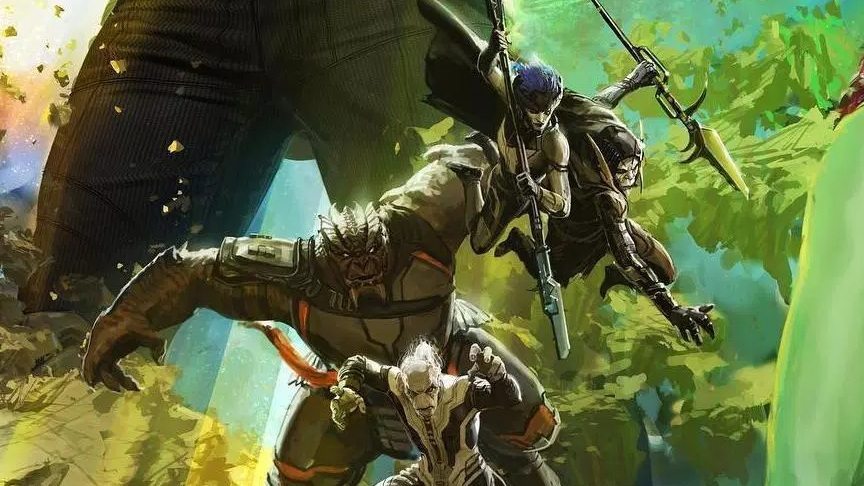 But one thing is clear that Thanos and his Black Order will unleash the kind of mayhem and carnage that Avengers have never seen even in their worst nightmares. There will be casualties and loss of life when everything is said and done. Russos have also asked fans to be ready for a heartbreak, they said: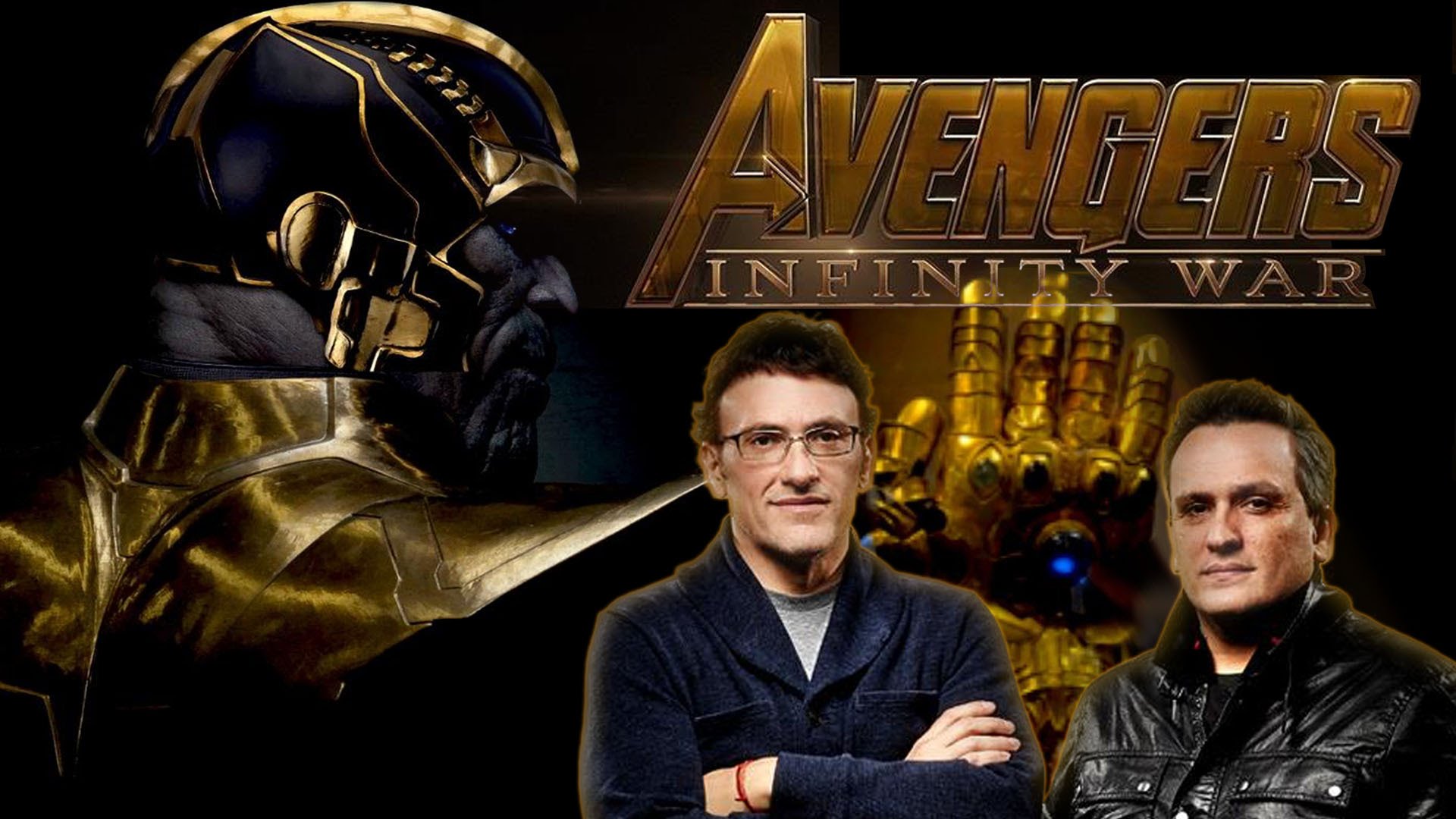 "This is it. Thanos is an unstoppable villain he's virtually invincible, he's highly intelligent – genius level intelligent – he's like the Genghis Khan of the universe, and to stop him it's going to cost them a lot. They're going to have to see if they're willing to pay that price, and that's what these movies are really about. What we want is for the audience to be prepared, as there's a lot of surprises – there's going to be a lot of humor and a lot of heartbreak."
"For us, it's very important that the heroes feel pain and that they make sacrifices because I think that, not only is a great storytelling, but it also is inspiring and I think we need a lot of inspiration in this world right now. So, for us, I don't know if we can ever get you to accept it, but I promise you this: we'll do our best to tell you the best story possible, and what you do with it from there is up to you."
"We love being told good stories, and we love telling good stories, and all of our energy, and our effort, and our thought, and our passion goes into telling the best story that we can. And for us, the best stories have stakes. Characters have to make sacrifices. To really, really feel the true emotion and the hero's journey they have to go through trials and those trials could cost them something."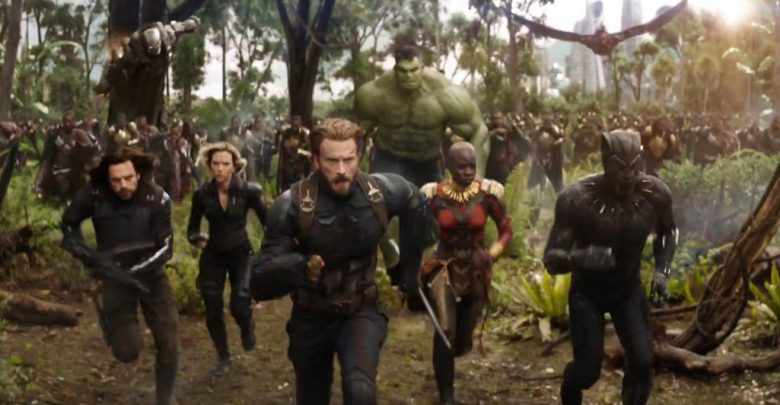 Avengers: Infinity War will open on April 27. The movie is directed by Russo brothers and produced by Marvel Chief Kevin Feige with a whole host of executive producers namely Stan Lee, Louis D'Esposito, Victoria Alonso and Michael Grillo. The script is written by Christopher Markus and Stephen McFeely.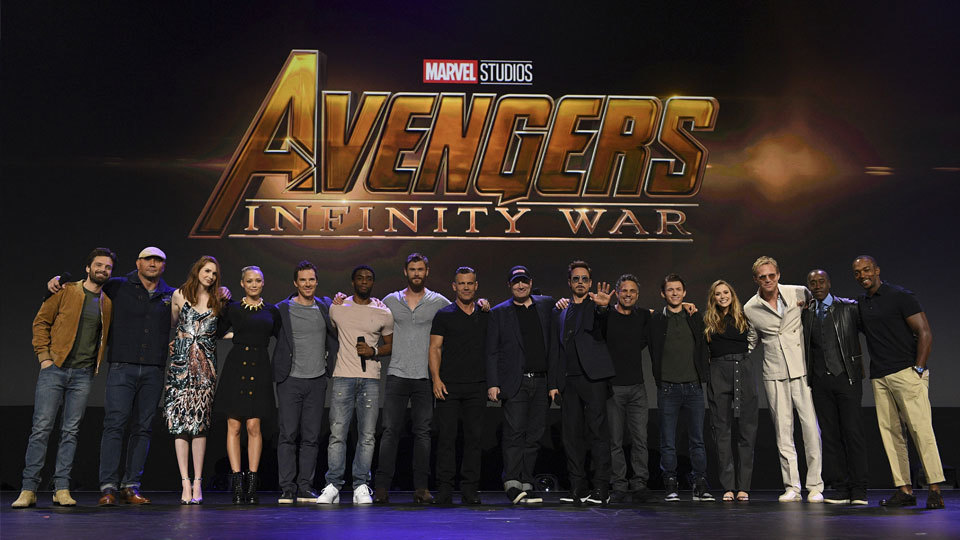 The cast is truly outstanding as it features some of the biggest stars under single roof including Robert Downey Jr. (Iron Man), Chris Evans (Captain America), Chris Pratt (Star Lord), Sebastian Stan (Winter soldier), Anthony Mackie (Falcon), Chris Hemsworth (Thor), Tom Hiddleston (Loki), Mark Ruffalo (Hulk), Bradley Cooper (Rocket Raccoon), Vin Diesel (Groot), Pom Klementieff (Mantis), Scarlett Johansson (Black Widow), Zoe Saldana (Gamora), Jeremy Reiner (Hawkeye), Benedict Cumberbatch (Dr. Strange), Benedict Wong (Wong), Tom Holland (Spiderman), Letitia Wright (Shuri), Chadwick Boseman (Black Panther), Paul Rudd (Ant-Man), Elizabeth Olsen (Scarlett Witch), Karen Gillian (Nebula), Dave Bautista (Drax), Paul Bettany (Vision), Josh Brolin (Thanos).
The official synopsis for the movie reads: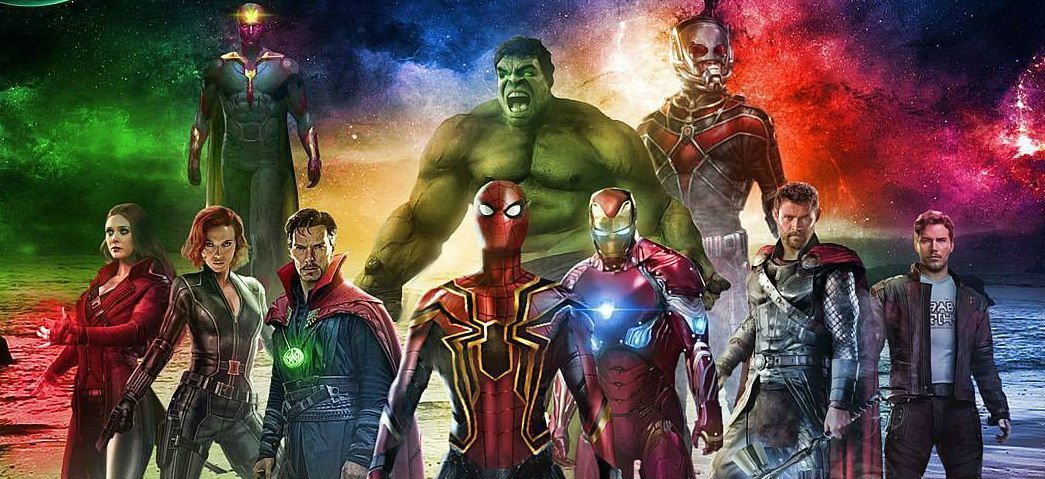 "As the Avengers and their allies have continued to protect the world from threats too large for any one hero to handle, a new danger has emerged from the cosmic shadows: Thanos. A despot of intergalactic infamy, his goal is to collect all six Infinity Stones, artifacts of unimaginable power, and use them to inflict his twisted will on all of reality. Everything the Avengers have fought for has led up to this moment – the fate of Earth and existence itself has never been more uncertain".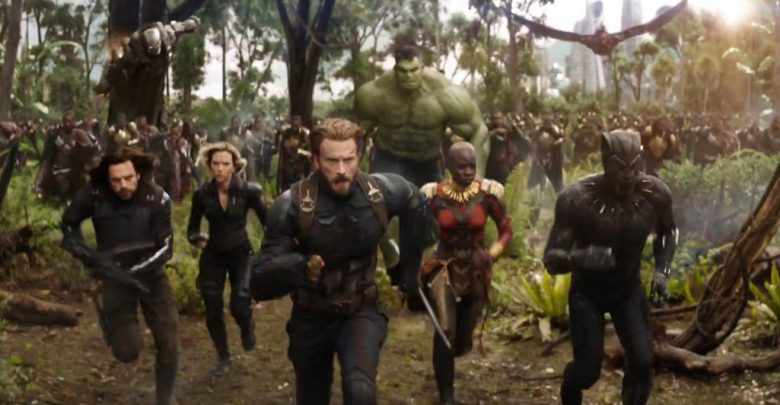 "An unprecedented cinematic journey ten years in the making and spanning the entire Marvel Cinematic Universe, Marvel Studios' "Avengers: Infinity War" brings to the screen the ultimate, deadliest showdown of all time. The Avengers and their Super Hero allies must be willing to sacrifice all in an attempt to defeat the powerful Thanos before his blitz of devastation and ruin puts an end to the universe".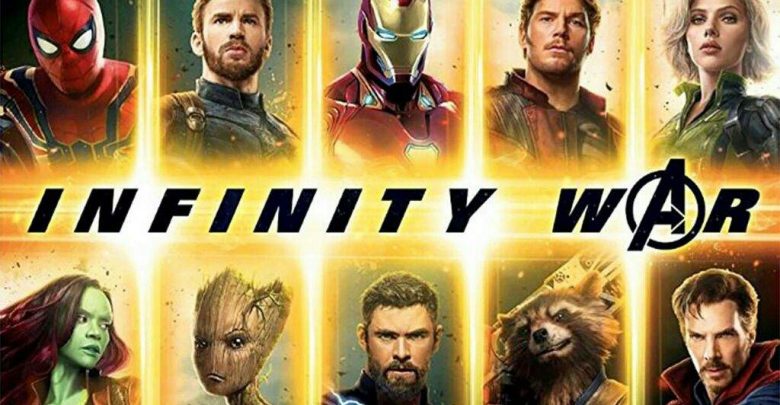 Iron Man, Thor, the Hulk and the rest of the Avengers unite to battle their most powerful enemy yet — the evil Thanos. On a mission to collect all six Infinity Stones, Thanos plans to use the artifacts to inflict his twisted will on reality. The fate of the planet and existence itself has never been more uncertain as everything the Avengers have fought for has led up to this moment.
Don't Miss: 20 Powerful Wizards Other Than Doctor Strange To Become The Sorcerer Supreme!!