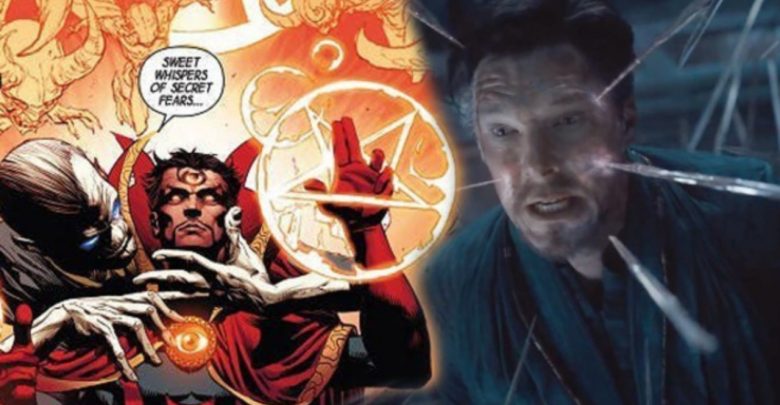 Avengers: Infinity War is going to be this massive event we have waited 10 years for. Ever since Iron Man showed up back in 2008, the Marvel Cinematic Universe has been building up to Thanos' arrival. This has been one epic saga that will come to an end with the upcoming two huge team-up movie events, Avengers Infinity War and Avengers 4. Avengers 4 will mark the new beginning for the MCU as things are going to change drastically.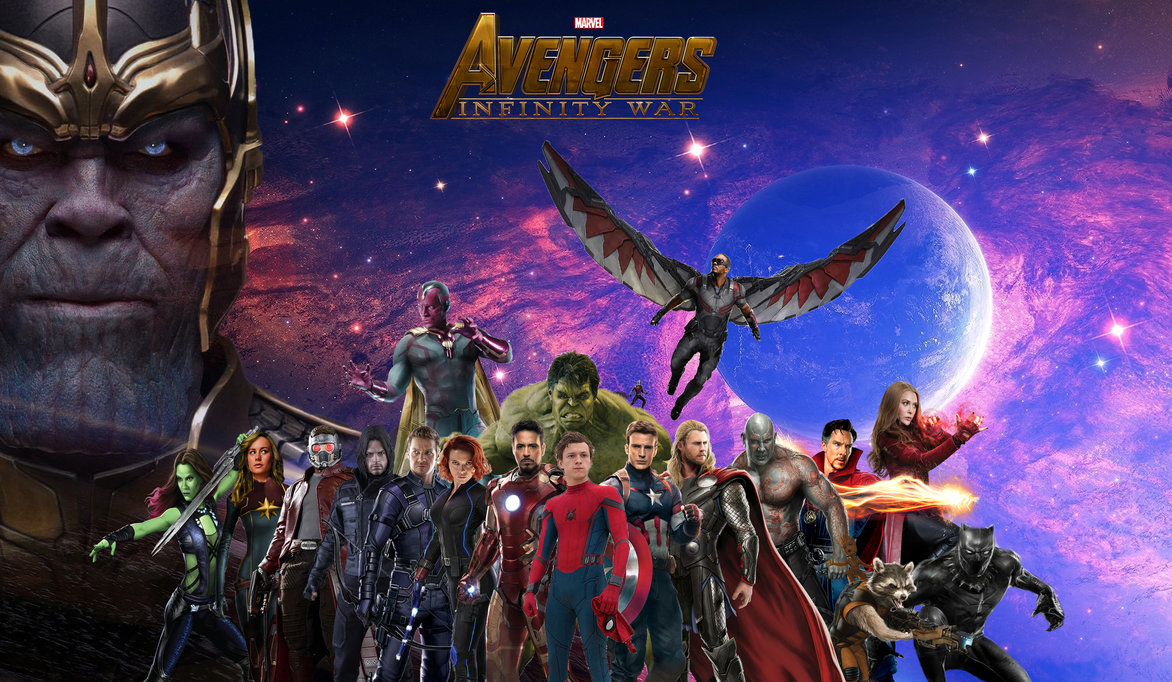 Avengers Infinity War will mark the beginning of the culmination of MCU Phase 3 and bring closure to so many storylines and character arcs that are yet to reach their logical ends. Since 2008, we have seen 18 Marvel movies interlinked with each other across three phases. Everything that has happened till now has led us to comic book event called 'Infinity War'.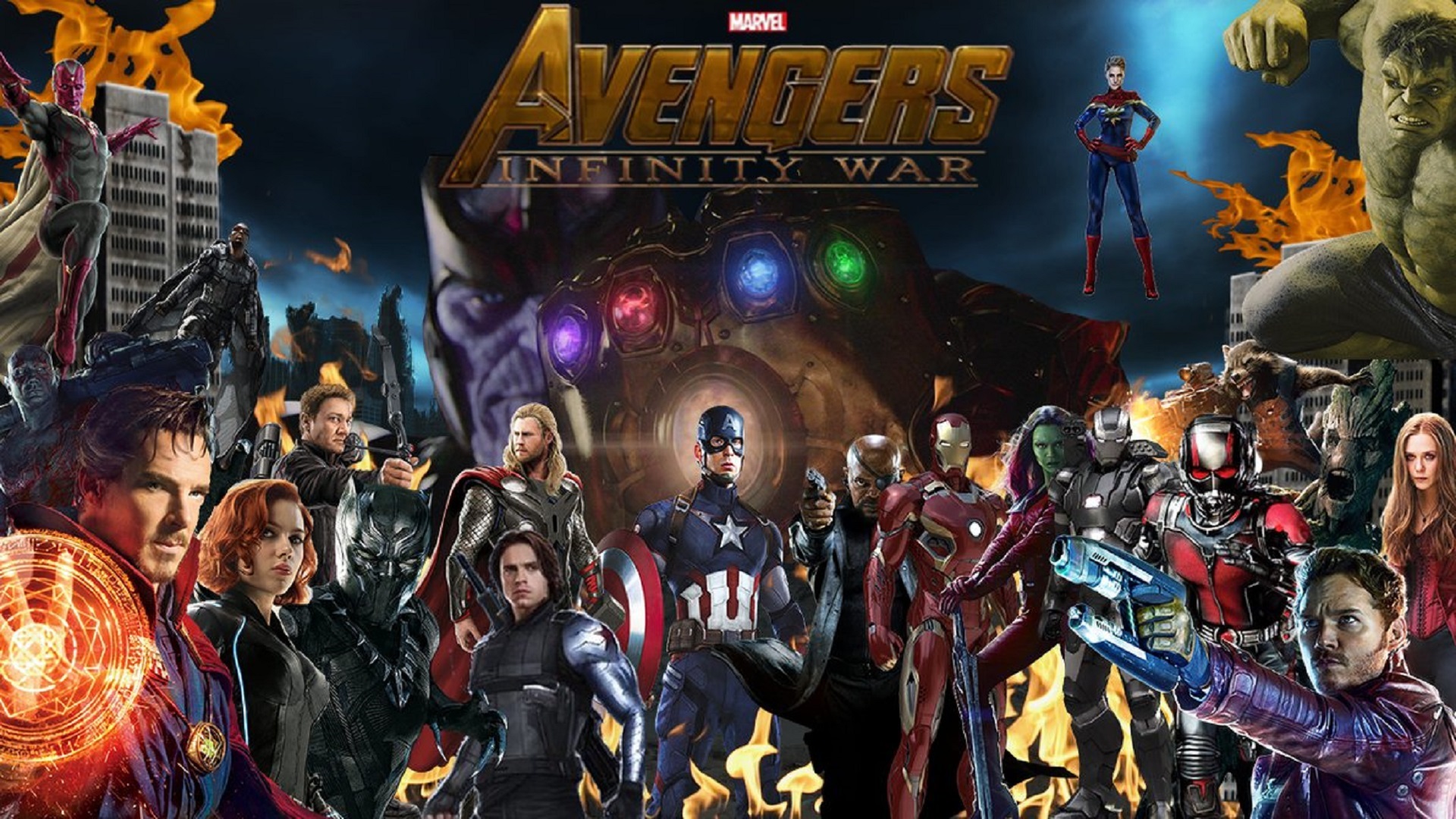 The Infinity War will feature at least 67 comic book characters of significance and half of them are superheroes. This would be totally unprecedented as no other studio has ever tried to make a comic book movie of this scale and magnitude. It is very much expected to shatter box office records and blow our minds.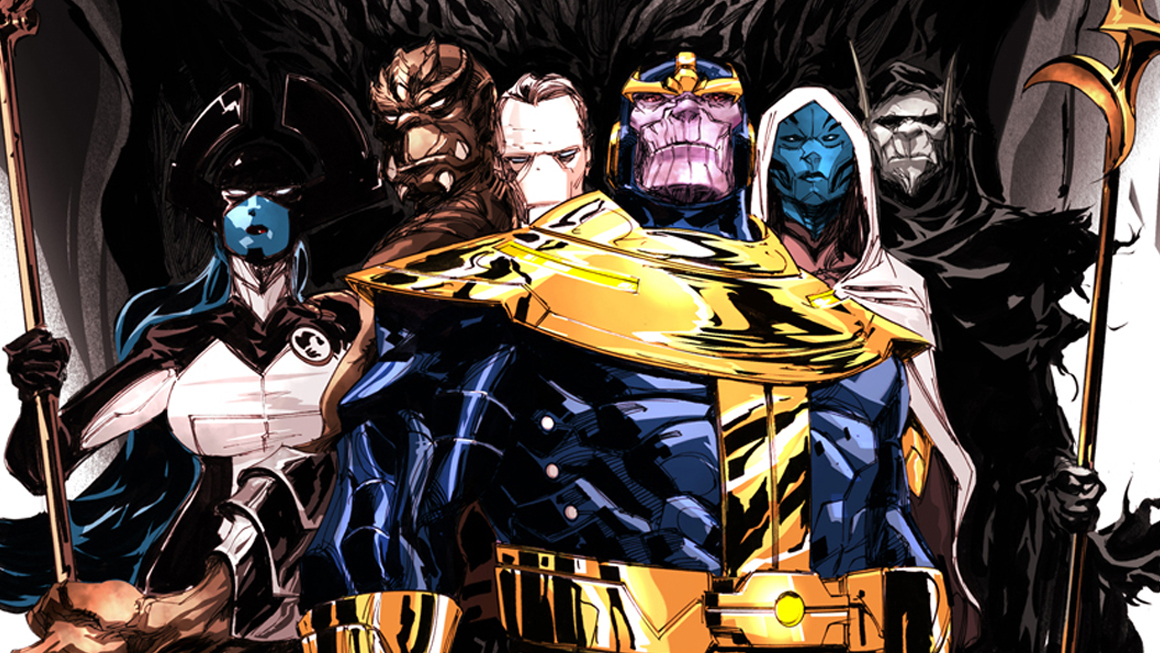 The plot of the movie doesn't revolve around the good guys, instead, the supervillain of the movie 'Thanos' will be front and center of Infinity War. He is coming with his Black Order and alien army to collect Infinity stones that will allow him to control cosmic singularities which make all existence possible.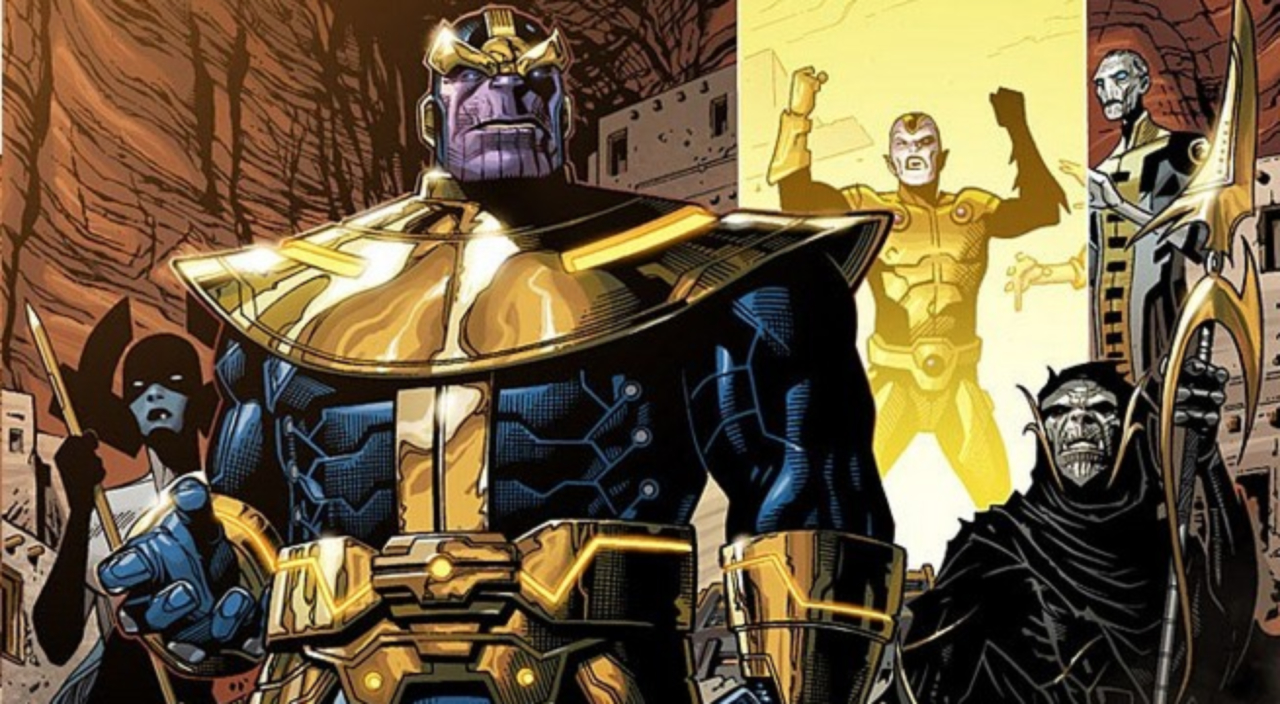 If Thanos succeeds in assembling an all-powerful Infinity gauntlet with stones embedded in it, he would literally become the most powerful cosmic force in the universe. As Gamora said, he could destroy half the humanity at the snap of his fingers. The only ones who are standing between him and absolute carnage are Earth's mightiest Avengers and Guardians of the Galaxy who have to come together to prevent this from happening.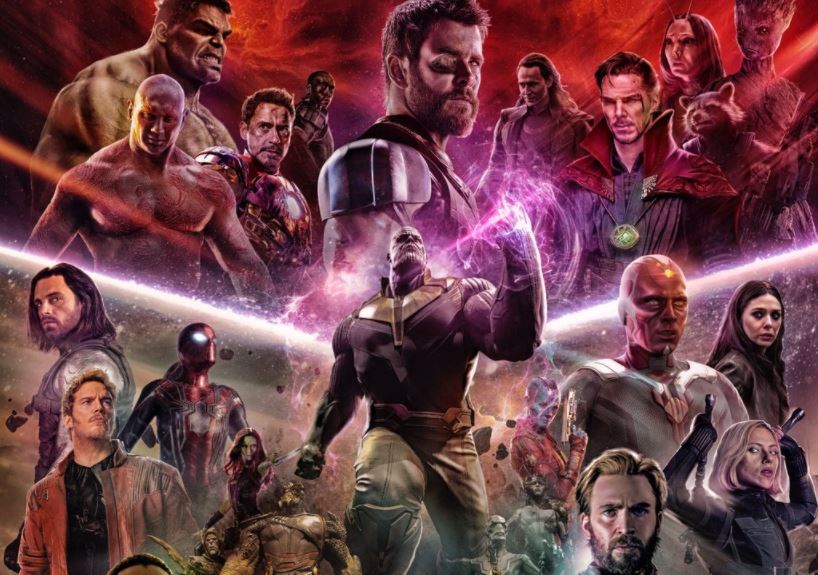 Doctor Strange is one of Marvel's new entries in the MCU, and we have not seen much of him till now as he has only starred in his own solo movie and had a cameo in Thor: Ragnarok. Just like the Infinity Gauntlet comic, Doctor Strange is expected to have a very significant role in the upcoming 2 team up movies.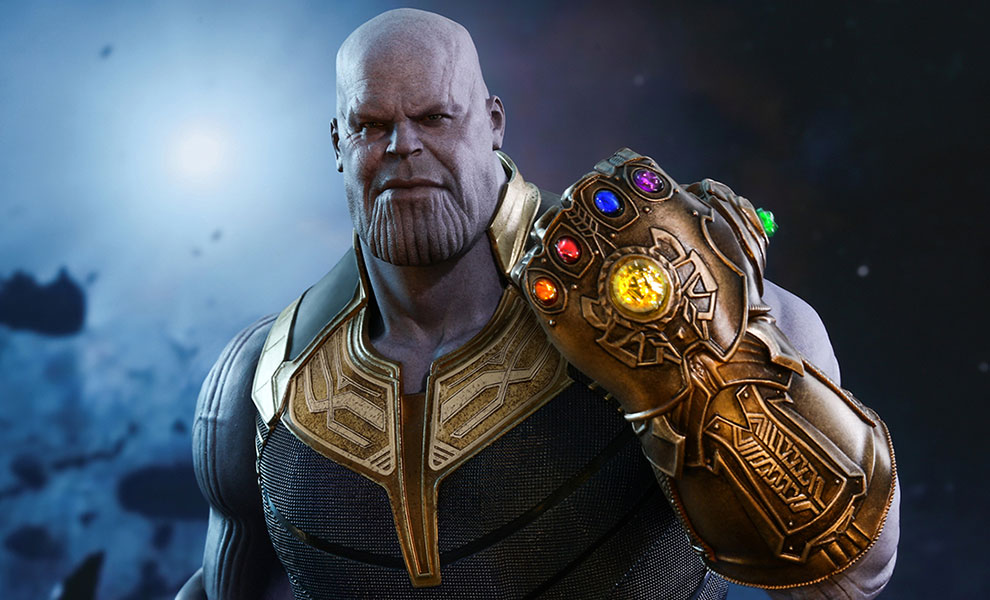 He is supposed to play a key role in defeating Thanos since he is the holder of one of the Infinity Stones that Thanos needs. He is one of the few people in MCU who knows about all the six Infinity stones and what it can do should they fall into the wrong hands.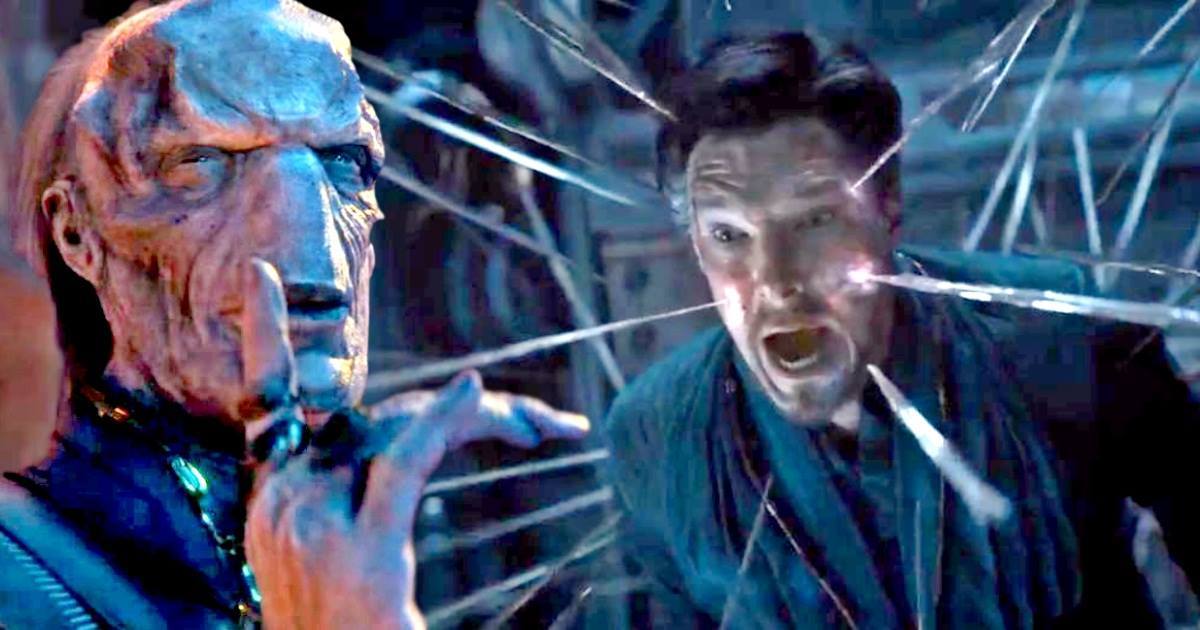 In the recent trailer, we got to see something really interesting. Doctor Strange was being tortured by a member of the Black Order, Ebony Maw. As it seemed in the trailer, Ebony Maw was trying to pierce the skin of Doctor Strange with dozens of shards of the Mirror Dimension. It looked very brutal and painful for Strange, but it was actually a moment driven straight out of the comics.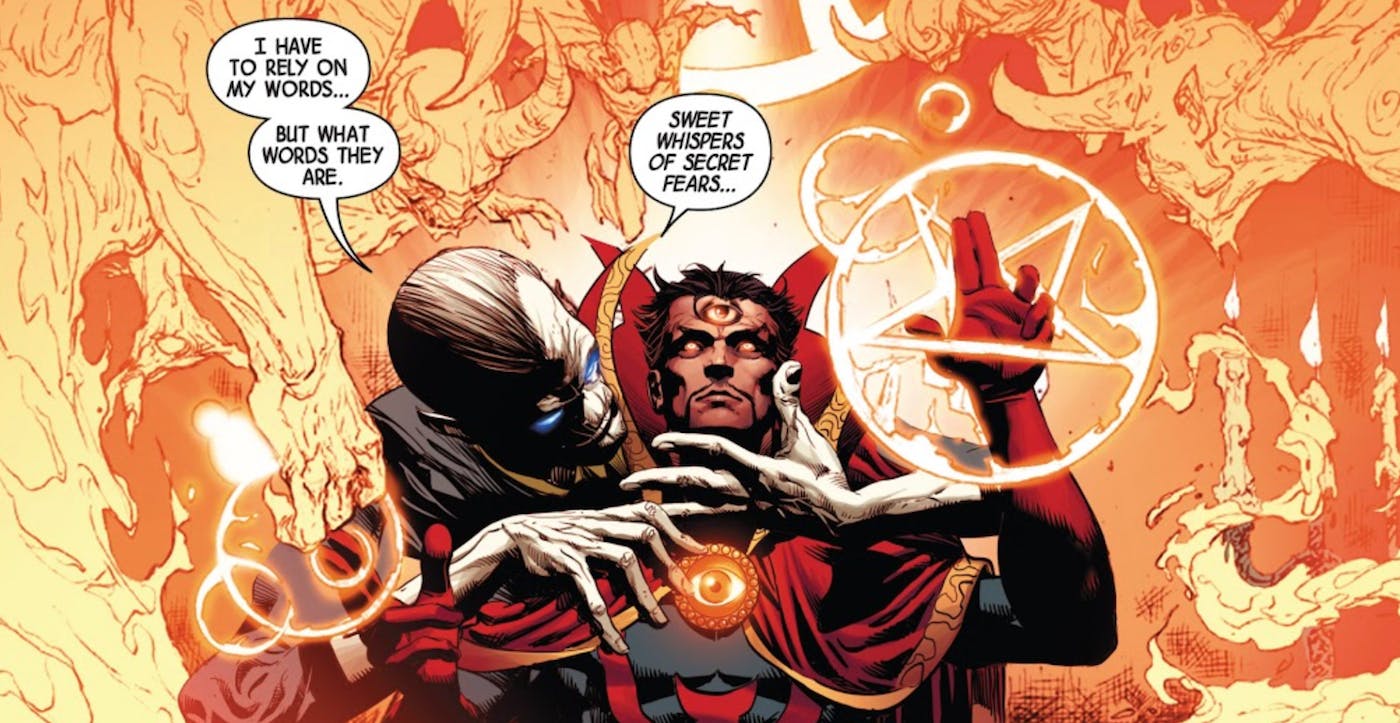 You see, the scene where we see doctor strange being tortured in the trailer is a reference to the 2003 infinity war comic event where Doctor Strange was captured and coerced at the hands of Ebony Maw (a general to Thanos' Army).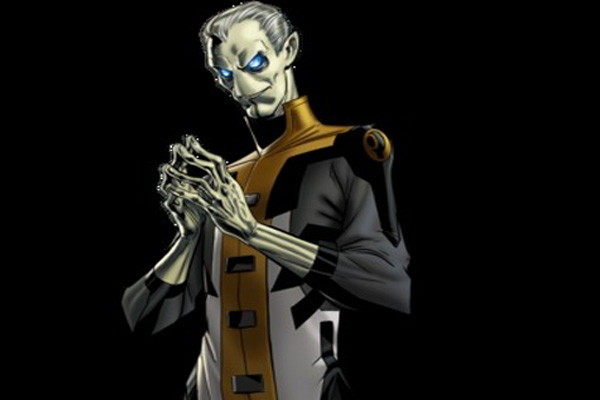 This is a huge cause for worry because Ebony Maw was the creature who manipulated Strange's mind in Marvel comics and turned Strange against The Avengers. It is quite possible that we see the entire comic storyline play out as is in infinity war. But an adoption of the comic arc will be fun to see. To imagine Thor and the rest of the Avengers taking on Doctor Strange's magical might make my skin crawl with excitement and urgency.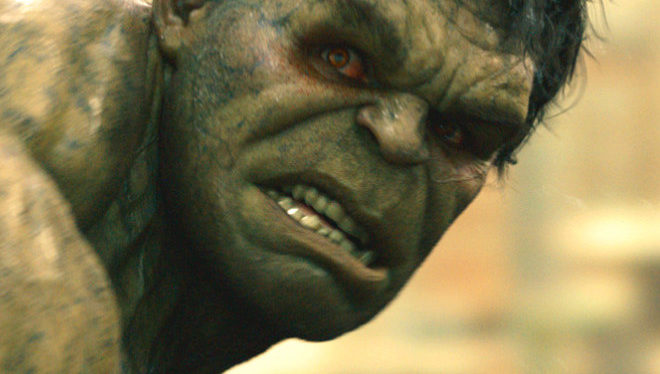 So, what if Strange was to betray his own team members. It would be the same thing that happened in Avengers 1 & 2. In the first movie, the Avengers had to fight Hawkeye who was mind controlled. In the second one, the Hulkbuster took on the Green Goliath. And now, Doctor Strange could be the one to be mind controlled. This would be the common factor in all three movies just like the Mind Stone was.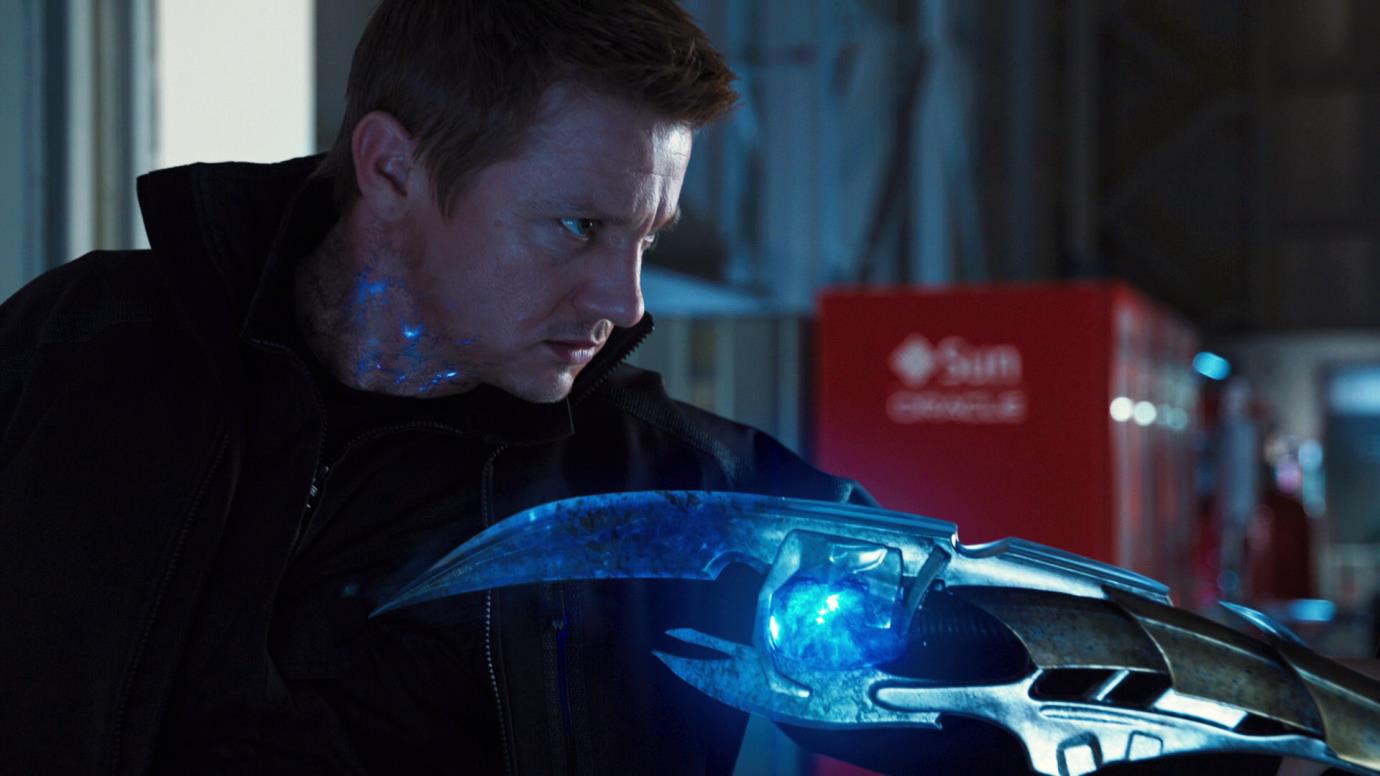 The Mind Stone played a huge role in the first movie being a part of Loki's Scepter, and a key to closing the portal through space. The second movie had an even bigger plot for the mind stone as it was responsible for creating Quick Silver, Scarlett Witch, Vision, and Ultron. Now, the third movie would be circling around it majorly as the entire Seige of Wakanda would take place in order to protect the Mind Stone and Vision, and stop Thanos from retrieving it.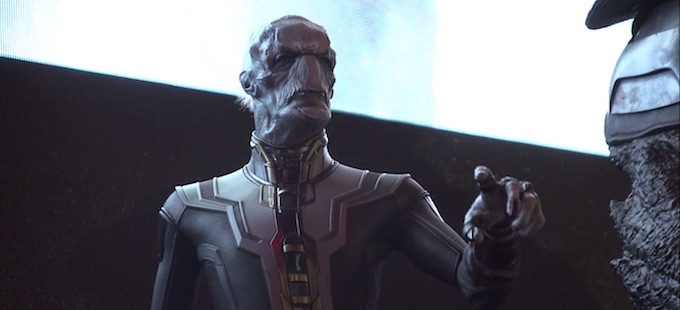 There is another huge possibility of a betrayal in Infinity War. But, this one could be on the side of the bad guys. Thanos is the one who seeks ultimate power in order to save the Universe from itself. He will have his Black Order help him out so that he could wipe out half of Humanity. But the member who is really smart and notorious within the Black Order is certainly Ebony Maw. So if Maw does end up torturing Doctor Strange, he could also be the one to retrieve the Time Stone.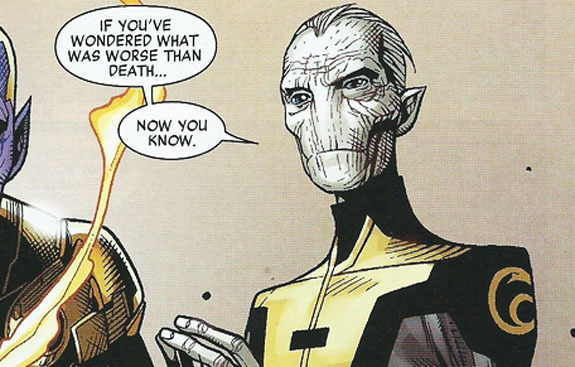 Now, Acquiring the Time Stone would make him immensely powerful as well. So he could also take a page out of his Father's book and seek ultimate power. In pursuit of that, with the Time Stone, he could very well betray the Mad Titan himself.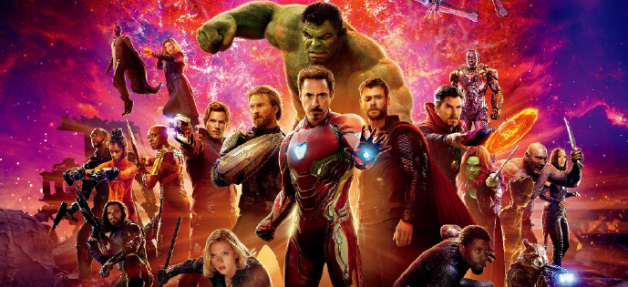 So, let's see what this movie has in store for us. Avengers: Infinity War will open on April 27, 2018. It is directed by Russo brothers who have Midas touch when it comes to big comic book ensemble movies, Civil War is a good case in point. It is produced by Marvel President Kevin Feige along with a set of executive producers including God of Marvel comics Stan Lee, Louis D'Esposito, Victoria Alonso, Michael Grillo etc. The screenplay has been written by a talented duo – Christopher Markus and Stephen McFeely.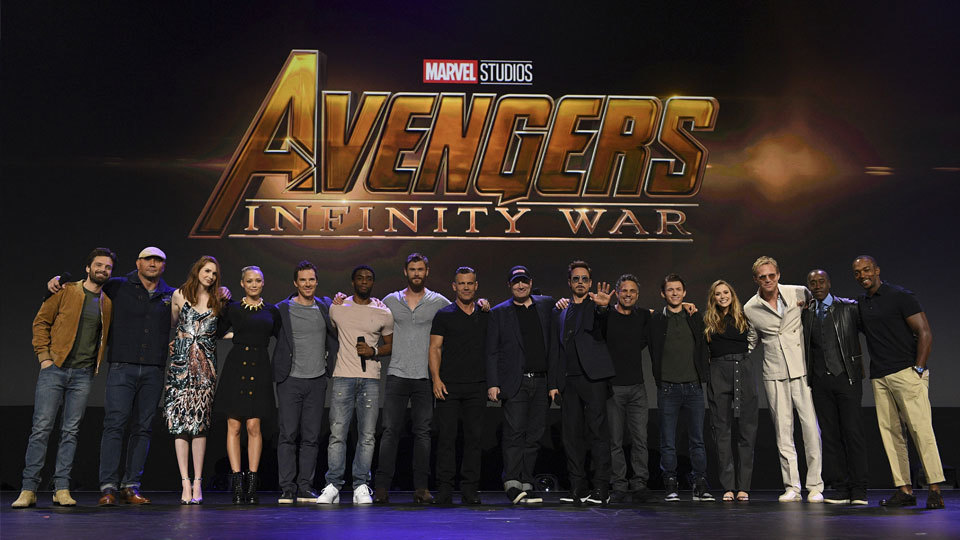 The cast is beyond anyone's imagination as Marvel has achieved a rare feat of bringing top notch talent under one roof including Robert Downey Jr. (Iron Man), Chris Pratt (Starlord), Tom Holland (Spiderman), Chris Evans (Captain America), Sebastian Stan (Winter soldier), Anthony Mackie (Falcon), Chris Hemsworth (Thor), Tom Hiddleston (Loki), Vin Diesel (Groot), Bradley Cooper (Rocket Raccoon), Mark Ruffalo (Hulk), Scarlett Johansson (Black Widow), Zoe Saldana (Gamora), Karen Gillian (Nebula), Dave Bautista (Drax), Samuel Jackson (Nick Fury), Cobie Smulders (Mariah Hill), Jeremy Reiner (Hawkeye), Benedict Cumberbatch (Dr. Strange), Benedict Wong (Wong), Letitia Wright (Shuri), Chadwick Boseman (Black Panther), Paul Rudd (Ant-Man), Pom Klementieff (Mantis), Elizabeth Olsen (Scarlett Witch), Paul Bettany (Vision), Josh Brolin (Thanos).
Here's the official Synopsis for the movie as released by Marvel studios: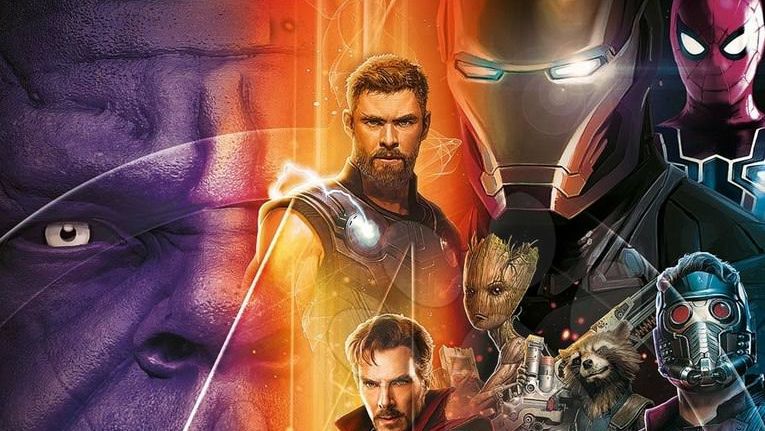 "An unprecedented cinematic journey ten years in the making and spanning the entire Marvel Cinematic Universe, Marvel Studios' "Avengers: Infinity War" brings to the screen the ultimate, deadliest showdown of all time. The Avengers and their Super Hero allies must be willing to sacrifice all in an attempt to defeat the powerful Thanos before his blitz of devastation and ruin puts an end to the universe".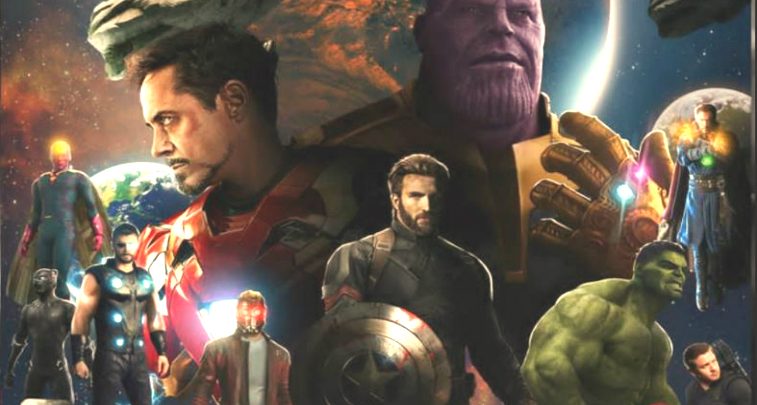 "Iron Man, Thor, the Hulk and the rest of the Avengers unite to battle their most powerful enemy yet — the evil Thanos. On a mission to collect all six Infinity Stones, Thanos plans to use the artifacts to inflict his twisted will on reality. The fate of the planet and existence itself has never been more uncertain as everything the Avengers have fought for has led up to this moment".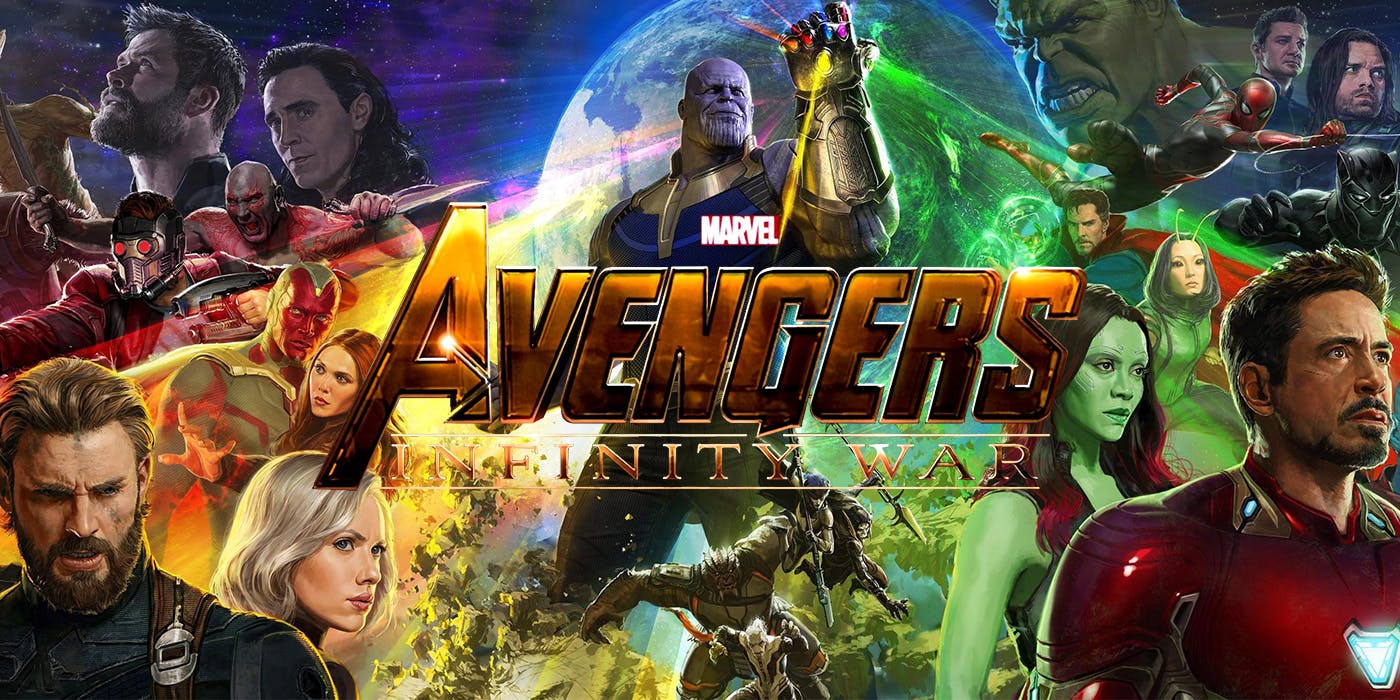 "As the Avengers and their allies have continued to protect the world from threats too large for any one hero to handle, a new danger has emerged from the cosmic shadows: Thanos. A despot of intergalactic infamy, his goal is to collect all six Infinity Stones, artifacts of unimaginable power, and use them to inflict his twisted will on all of reality. Everything the Avengers have fought for has led up to this moment – the fate of Earth and existence itself has never been more uncertain".
 Don't Miss: Infinity War: Russo Brothers Reveal (Spoiler) That May Not Go Down Well With Thanos Fans