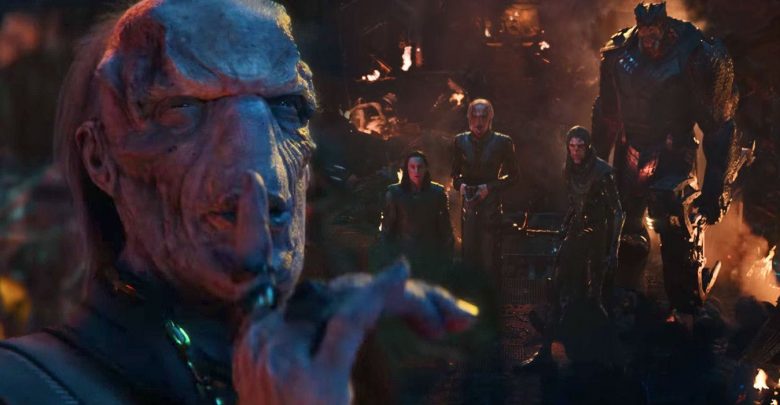 Avengers Infinity War is almost here and it's less than 2 weeks away from its worldwide release. This is the greatest comic book ensemble we have ever seen on the big screen. The scale of the movie is immensely huge as 67 A-List actors will assemble in one epic finale event where they take on the big bad built up in the last 10 magical years of the MCU. It's none other than Mad Titan 'Thanos' who has been set up as the Darth Vader of the MCU.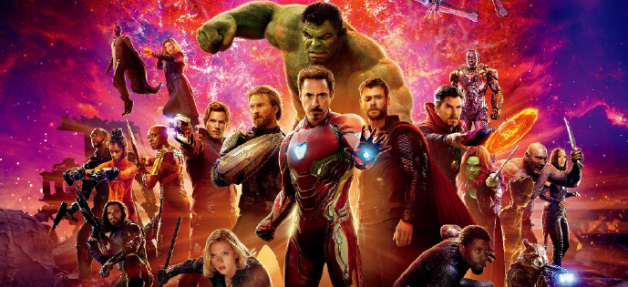 Since the digital marketing of the movie has really kicked in at full force every day something new keeps getting revealed about the movie, Avengers Infinity War. Ever since March began, we got to see new promo arts, photos and magazine cover being released almost every day, revealing almost all the characters of the movie along with other important aspects.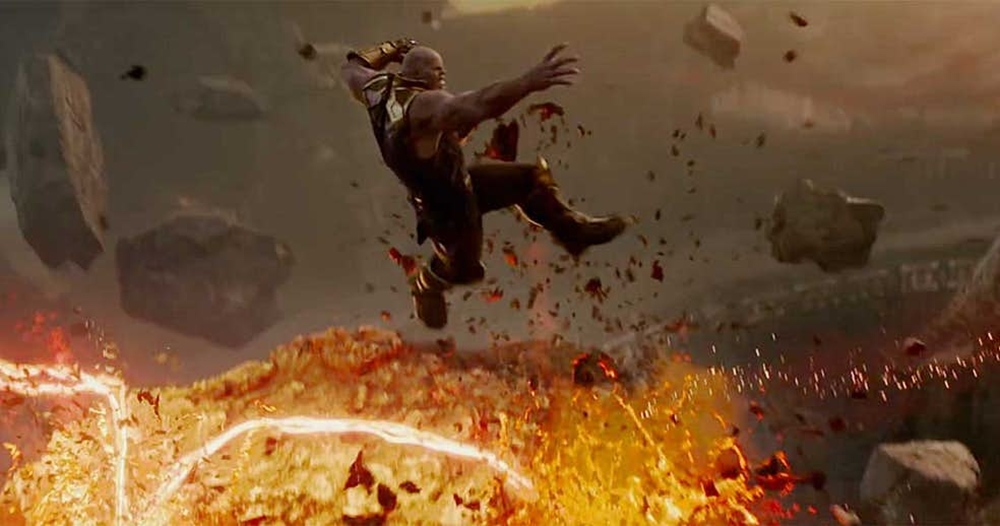 The new trailer of the movie showed light on many new plot details but still, it kept the main story of the movie hidden. Recently, Marvel has begun the press tour for the movie and the directors of the movie have been revealing tonnes of new details about the film, while many lucky test audiences have even got to see the first 30 minutes of the movie.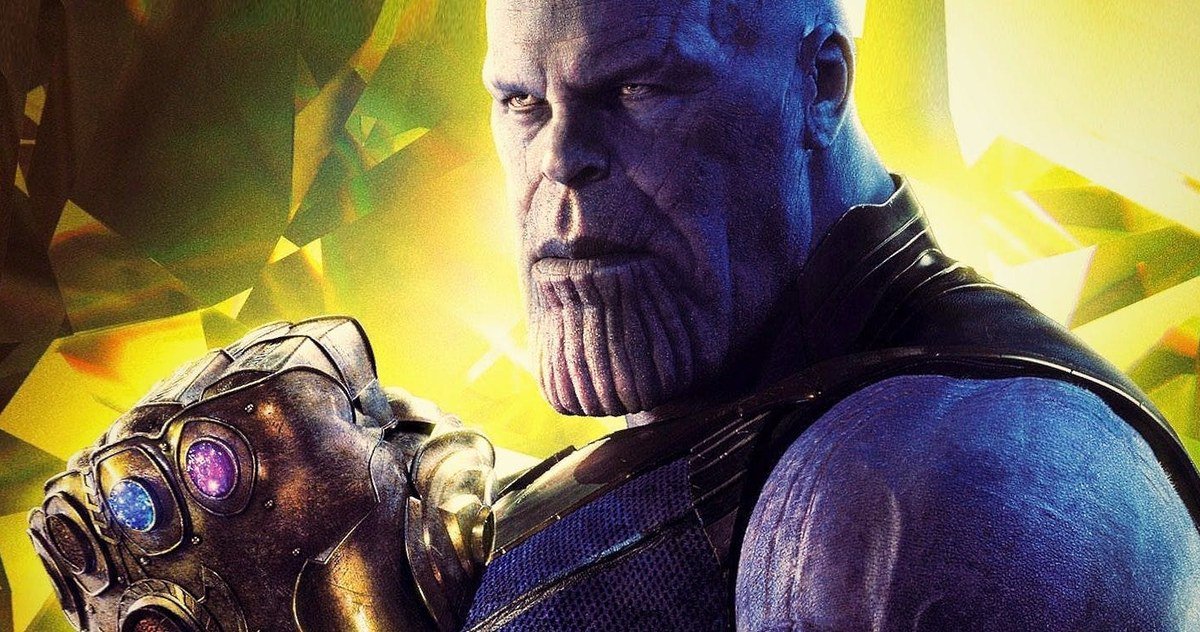 The Russos have described 'Avengers Infinity War' as a heist movie where Thanos and his Black Order will steal all six Infinity stones that represent cosmic singularities. Till now, five Infinity stones have been discovered but Soul stone is still hidden, although it has now been revealed in new images released by Marvel.
Here's what they said: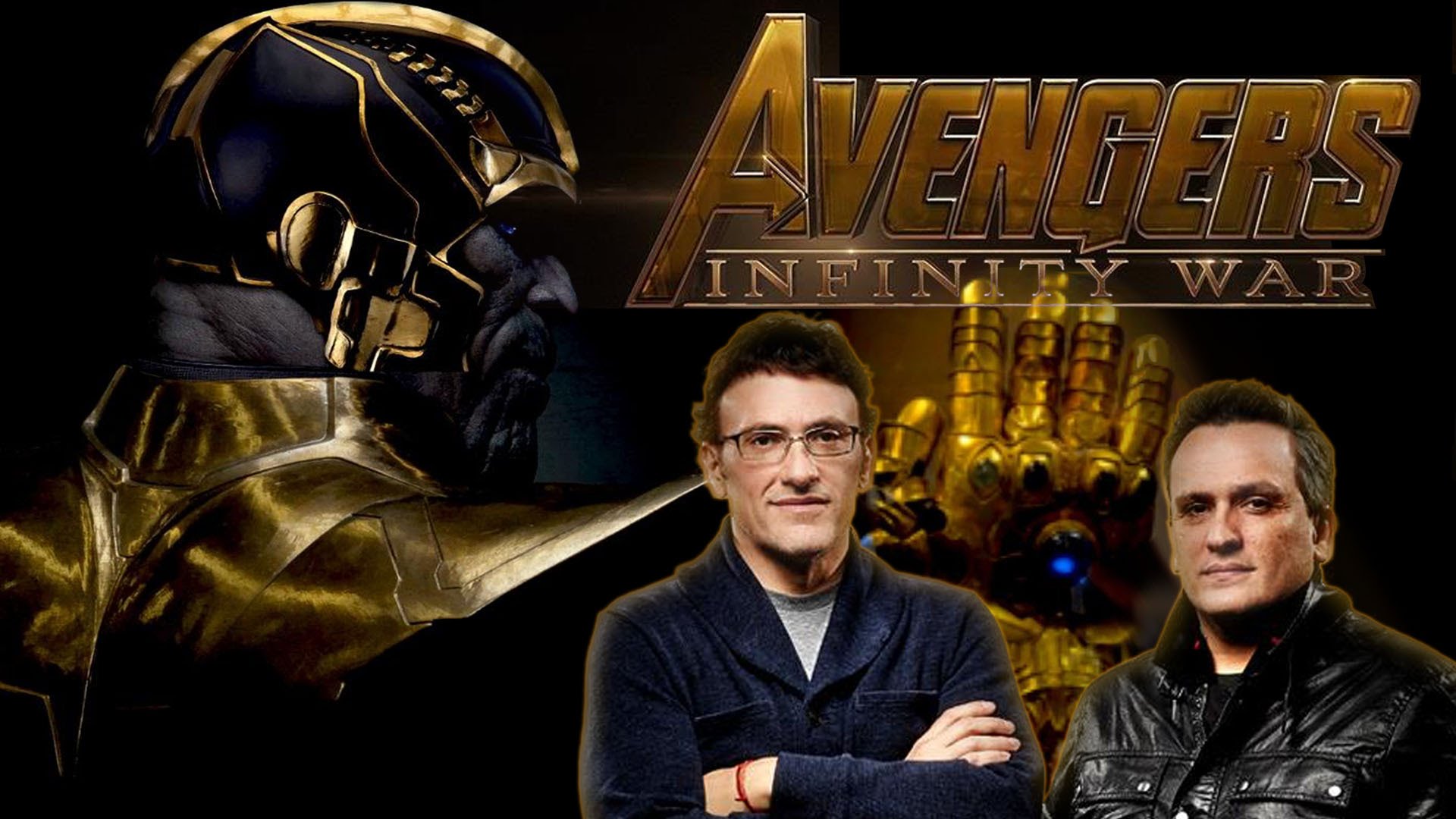 "With "Infinity War," the biggest new element to the movie is Thanos and the fact that he's entering the storytelling in a very bold, strong way, to the degree that he's almost one of the leads. We've shaped an interesting narrative around him that in some ways leans heavily on a heist film in the fact that he's going after the infinity stones in a much bolder, successful way than he has in the past. The entire movie has that energy of the bad guy being one step ahead of the heroes. We looked at a lot of movies that had that heist-style energy to them, and that brought some inspiration".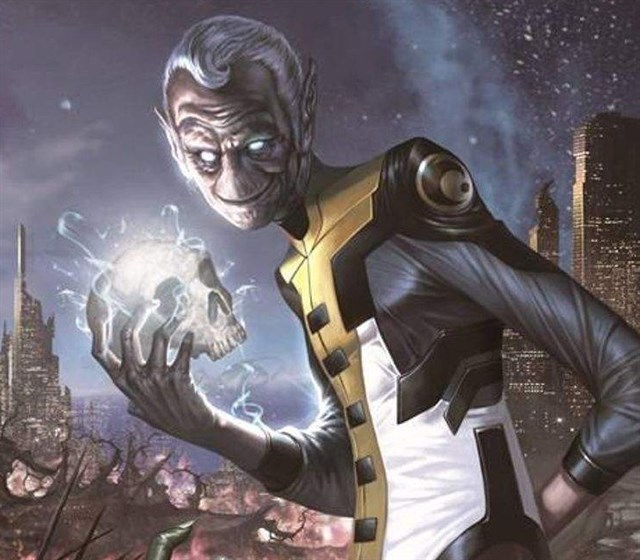 The Russo Brothers have finally revealed the actor who will be playing one of the most manipulative characters in the Marvel Cinematic Universe, Ebony Maw. He is a brilliant strategist and a master tactician who prefers mind over matter. He is the least blood-thirsty member of Black Order and that's precisely why he is the most dangerous of them all. He was sent to take down 'Illuminati' and once led Thanos' armies against Ego The Living Planet. In the upcoming Avengers Infinity War, he will confront Doctor Strange and extract Time Stone which is in his possession.
Anthony and Joe Russo were involved in an interview with Joe ie recently, and they revealed new details about the mysterious son of Thanos, Ebony Maw, who will be played by Irish actor Tom Vaughan-Lawlor.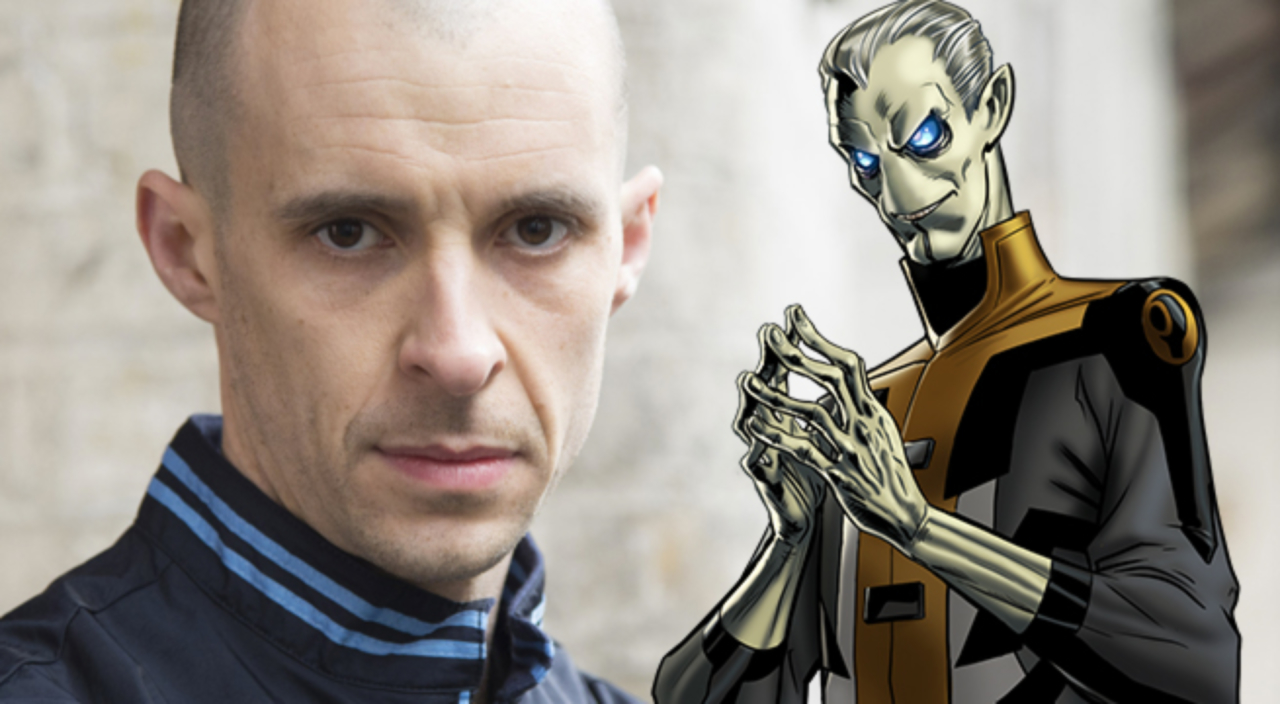 Here's the reason why Marvel cast Vaughan-Lawlor as Ebony Maw according to Joe Russo. Here's what he said:
"We really were looking for actors to embody these characters of the children of Thanos, called the Black Order. This character Ebony Maw in particular is like Thanos' herald. He's a little bit of his hype man. And Thanos is sort of a culty character. Ebony Maw, the character who Tom plays, is the one that builds up the cult."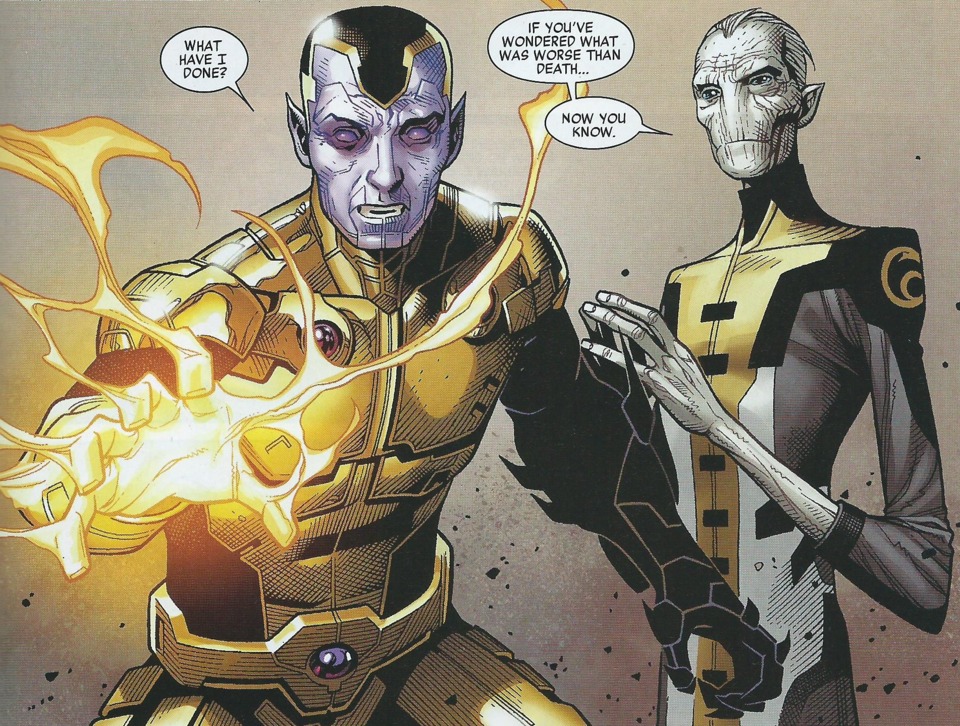 Ebony Maw is the master of manipulations in the comics, as he can manipulate anyone's mind any time, and that is what may happen to Doctor Strange in the movie, Avengers Infinity War. What is really interesting is that he is not unwilling to work against his own master's wishes for personal gain.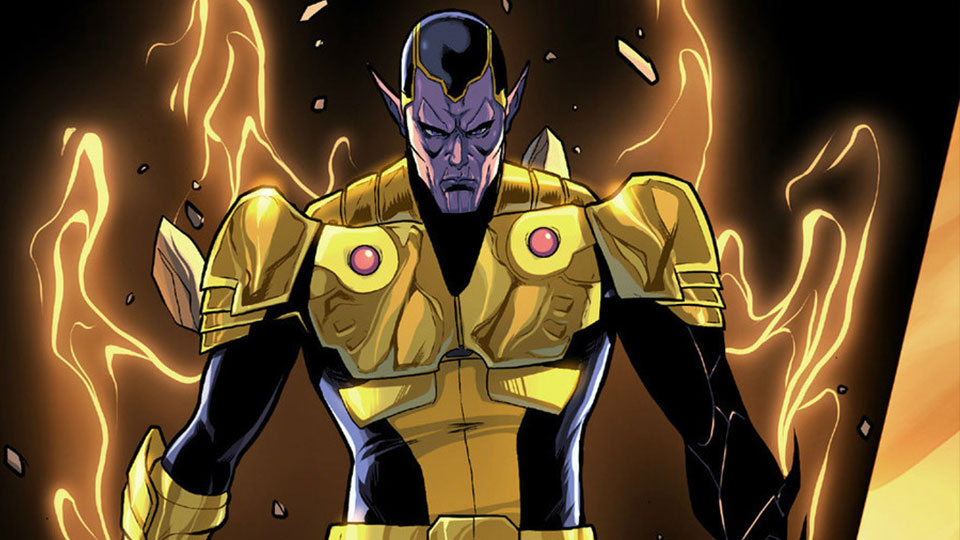 At one point in the comics, he even betrayed the Mad Titan Thanos himself and went on to side with his inhuman son Thane, who has had a huge rivalry with Thanos. Well, we may not get Thane in the MCU just yet because there are already so many characters in the movie so tossing him in would not benefit anyone. Joe Russo continued: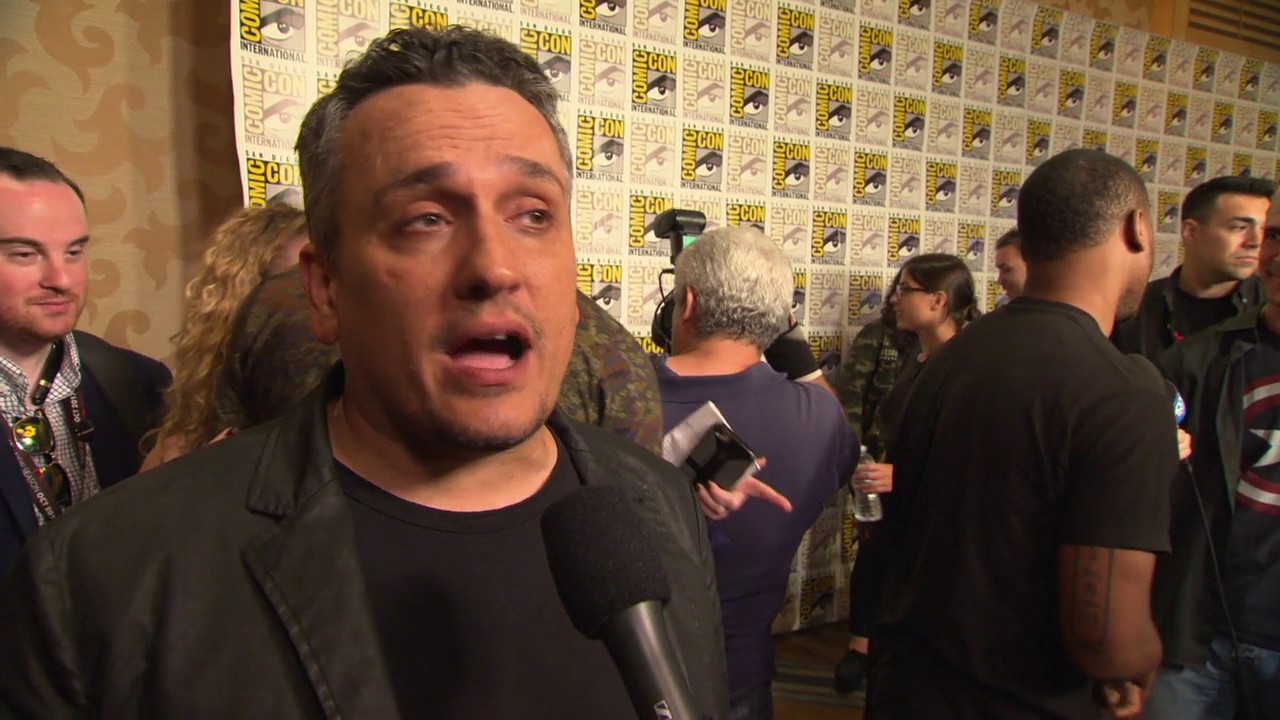 "The character needed a sense of humor and to be a bit dry, and he's stealing all of his scenes, so the character seems to be popping,"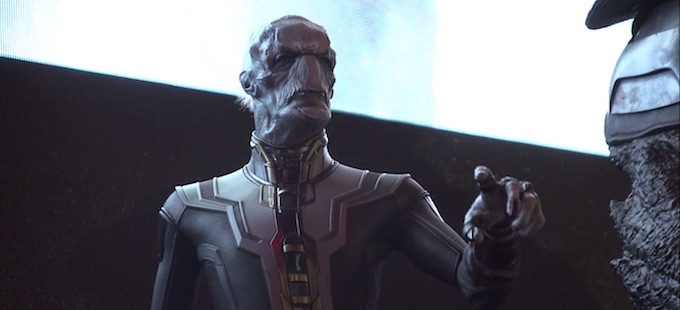 Anthony chimes in:
"And like Josh Brolin with Thanos, Tom is playing a character that is largely created digitally with graphics, and animated, but it is based very specifically on his performance."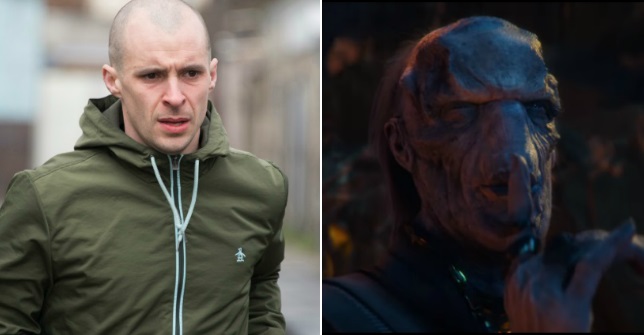 Here's what the actor playing Ebony Maw, Tom Vaughan-Lawlor himself spoke about his character, and he did hint that his character may be more similar to the one in the comics. Here's what he said:
"They were all about the truth of this character and what his objective was and what he wants within that universe. Although you're playing at the operatic supervillain level, what they were asking of me as an actor was to find the truth of the character in the scenes."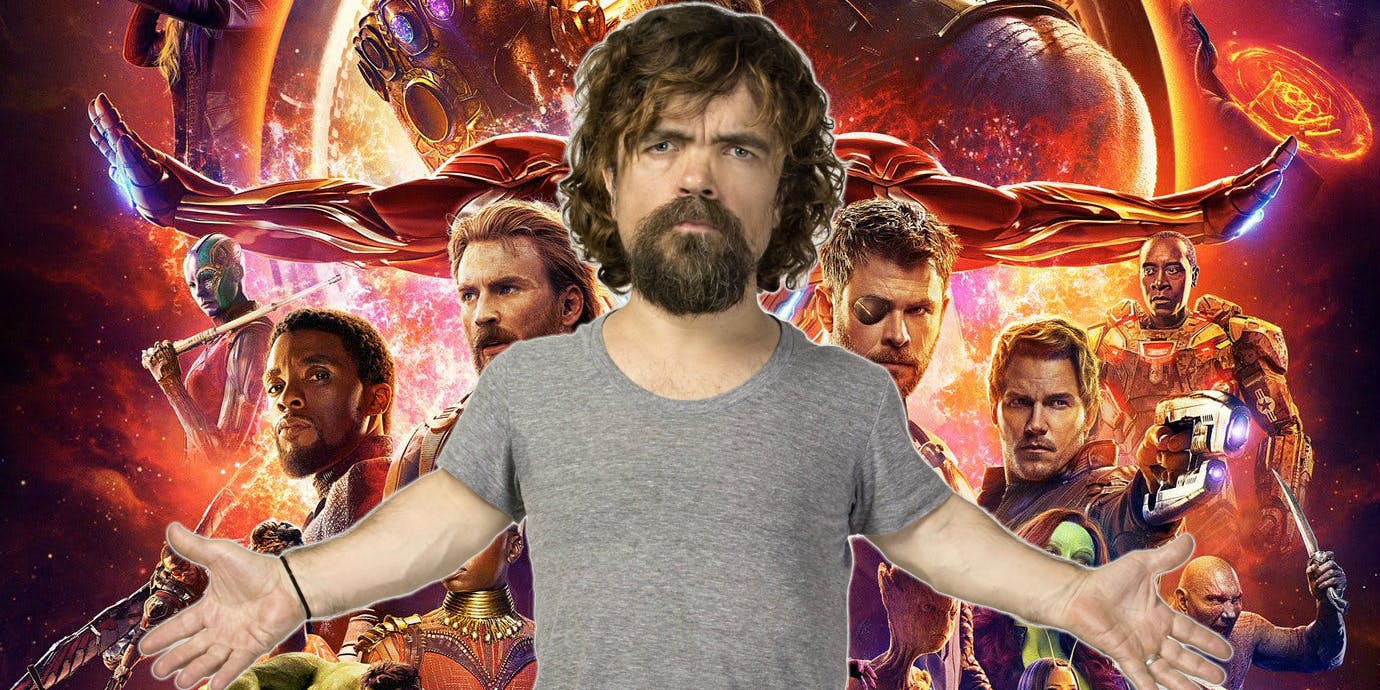 Well, now that we know Tom Vaughan-Lawlor is the one playing Ebony Maw, we could stop suspecting Peter Dinklage to be playing the character. The directors said that it may take a beat or two but Dinklage's character is actually recognizable, and he is not playing Maw, so we could assume that he will be playing as the live-action character and not just voice-starring in the movie. Well, the suspense is still there regarding which character is he possibly playing that we would recognize in an instant, according to the Russos.
Avengers Infinity War will open worldwide on April 27. It is directed by Russo brothers who are the best duo for big comic-book ensemble movies. It is produced by Marvel honcho Kevin Feige along with a set of executive producers including the veteran writer of Marvel comics Stan Lee, Louis D'Esposito, Victoria Alonso and Michael Grillo. The screenplay has been written by Christopher Markus and Stephen McFeely.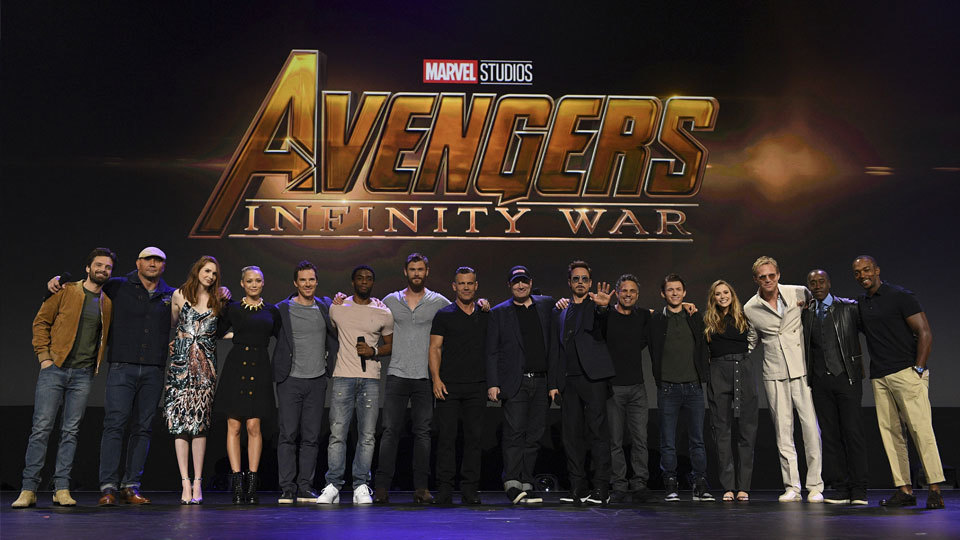 The ensemble cast is top-notch and filled with A-listers including Josh Brolin (Thanos), Chris Pratt (Star Lord), Robert Downey Jr. (Iron Man), Chris Evans (Captain America), Anthony Mackie (Falcon), Sebastian Stan (Winter soldier), Chris Hemsworth (Thor), Tom Hiddleston (Loki), Bradley Cooper (Rocket Raccoon), Vin Diesel (Groot), Mark Ruffalo (Hulk), Scarlett Johansson (Black Widow), Zoe Saldana (Gamora), Karen Gillian (Nebula), Samuel Jackson (Nick Fury), Cobie Smulders (Mariah Hill), Jeremy Reiner (Hawkeye), Benedict Cumberbatch (Dr. Strange), Benedict Wong (Wong), Tom Holland (Spiderman), Letitia Wright (Shuri), Chadwick Boseman (Black Panther), Paul Rudd (Ant-Man), Elizabeth Olsen (Scarlett Witch), Paul Bettany (Vision), Dave Bautista (Drax) and Pom Klementieff (Mantis).
Here is the official Synopsis provided by Marvel studios, read it below: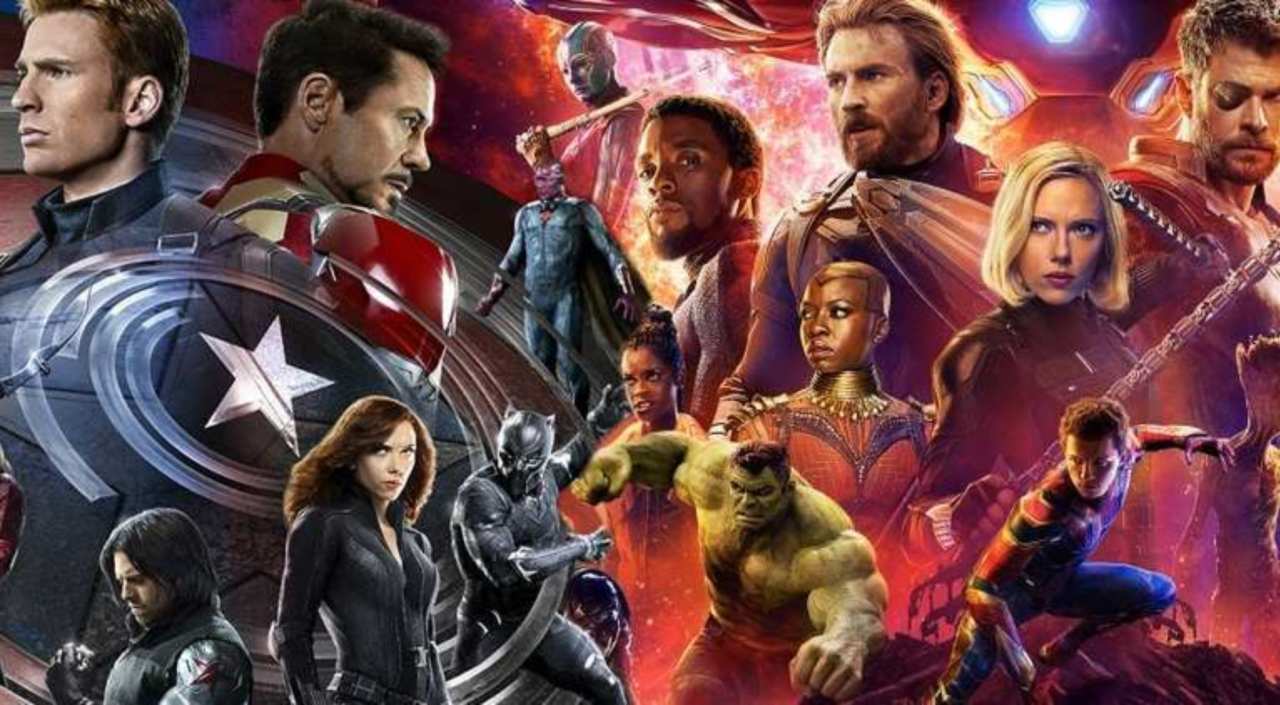 "Iron Man, Thor, the Hulk and the rest of the Avengers unite to battle their most powerful enemy yet — the evil Thanos. On a mission to collect all six Infinity Stones, Thanos plans to use the artifacts to inflict his twisted will on reality. The fate of the planet and existence itself has never been more uncertain as everything the Avengers have fought for has led up to this moment".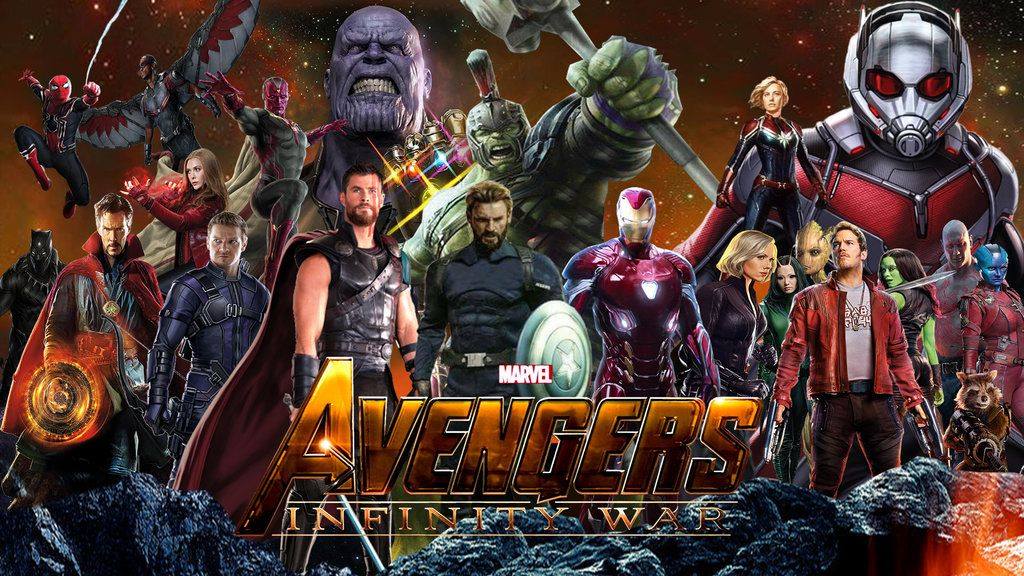 "An unprecedented cinematic journey ten years in the making and spanning the entire Marvel Cinematic Universe, Marvel Studios' "Avengers: Infinity War" brings to the screen the ultimate, deadliest showdown of all time. The Avengers and their Super Hero allies must be willing to sacrifice all in an attempt to defeat the powerful Thanos before his blitz of devastation and ruin puts an end to the universe".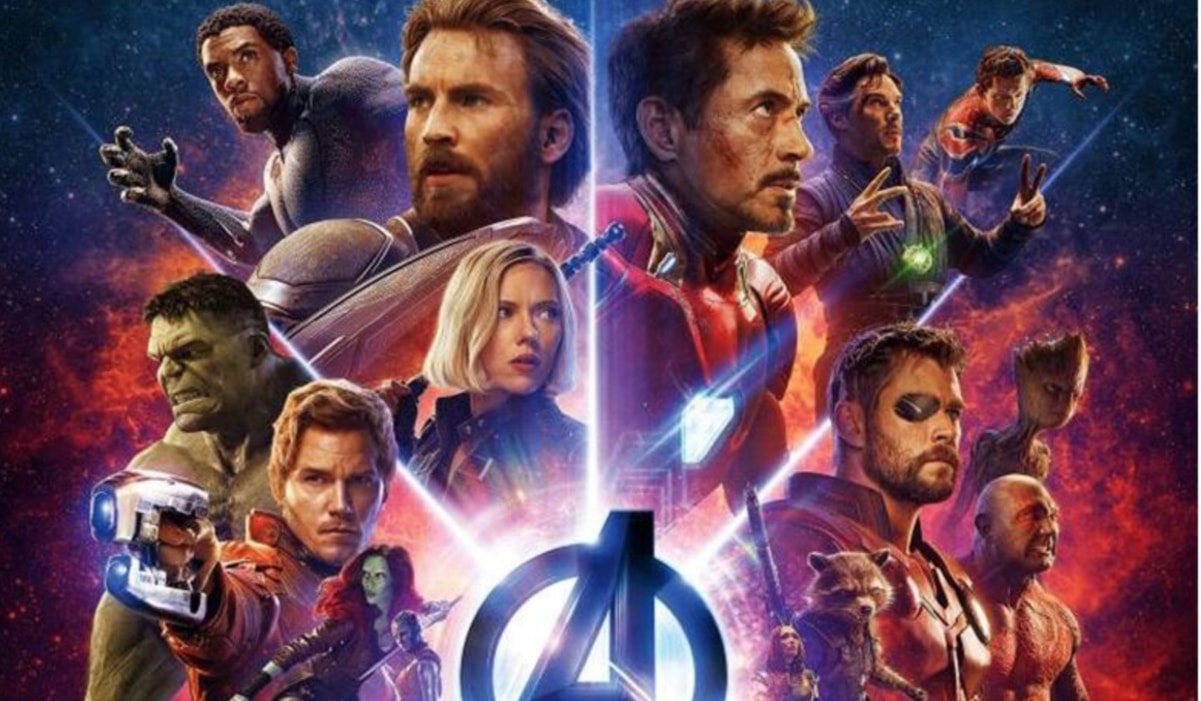 "As the Avengers and their allies have continued to protect the world from threats too large for any one hero to handle, a new danger has emerged from the cosmic shadows: Thanos. A despot of intergalactic infamy, his goal is to collect all six Infinity Stones, artifacts of unimaginable power, and use them to inflict his twisted will on all of reality. Everything the Avengers have fought for has led up to this moment – the fate of Earth and existence itself has never been more uncertain".
Don't Miss: Avengers: Infinity War Directors Reveal When We Will See Hawkeye In The Movie