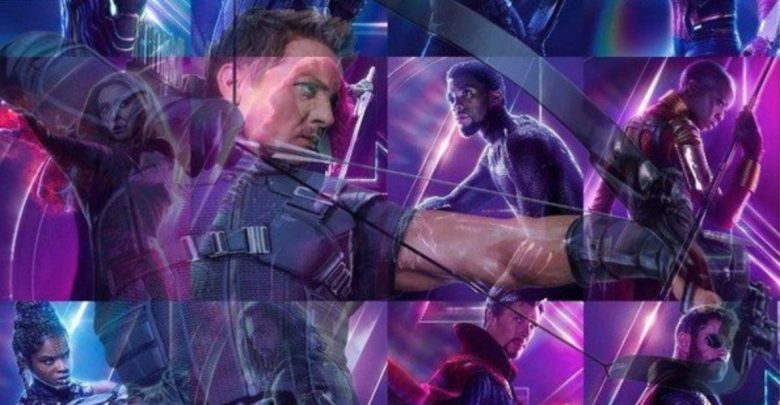 Avengers: Infinity War is the biggest and the most anticipated movie of 2018. It will surely be worth every bit of the wait we have had to endure all this time. This is a movie that could go in any particular direction to surprise us. We have had 100s of assumptions for the plot of the movie and nothing of that may come true. 10 years of build-up and we are finally here, standing at the culmination of the MCU!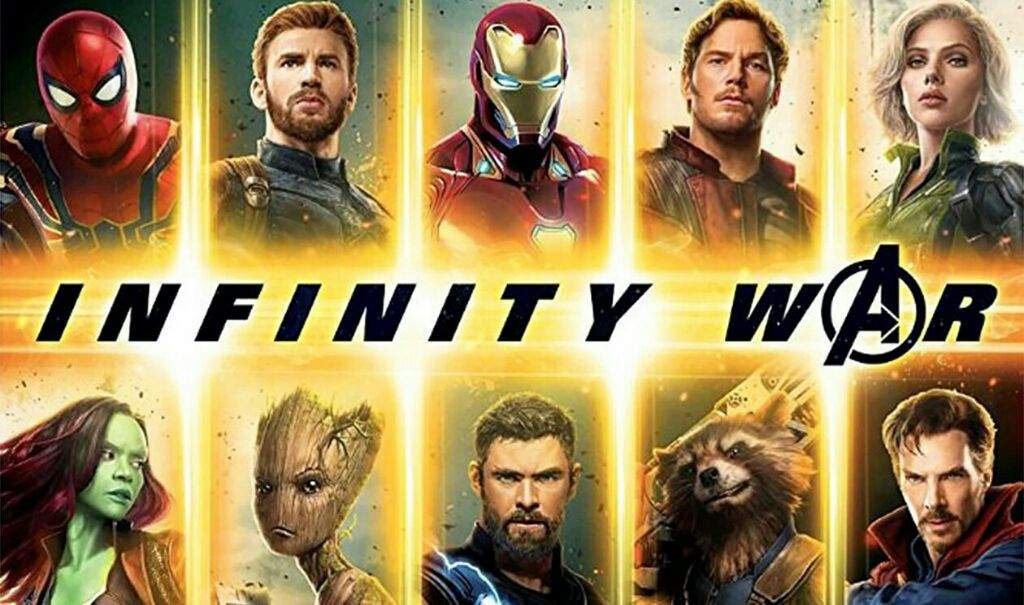 The Russos have described 'Avengers Infinity War' as a heist movie. The most terrifying cosmic supervillain in the entire MCU i.e Thanos will be coming with his Black order and an alien army to steal all six Infinity stones namely Power, Space, Mind, Time, Reality, and Soul. The Mad Titan will shake the Earth and move mountains to gain control of cosmic singularities that make all existence possible. Here's what they said:
"With "Infinity War," the biggest new element to the movie is Thanos and the fact that he's entering the storytelling in a very bold, strong way, to the degree that he's almost one of the leads. We've shaped an interesting narrative around him that in some ways leans heavily on a heist film in the fact that he's going after the infinity stones in a much bolder, successful way than he has in the past. The entire movie has that energy of the bad guy being one step ahead of the heroes. We looked at a lot of movies that had that heist-style energy to them, and that brought some inspiration".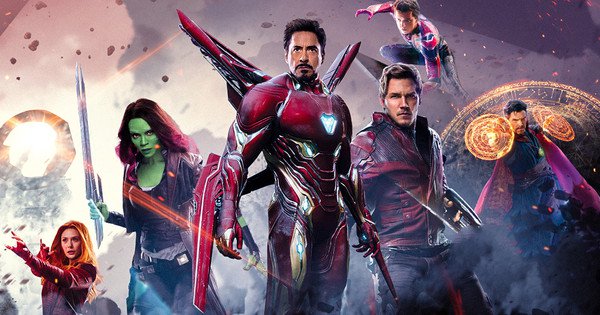 The marketing of the movie has been going on at speed of a Lamborghini as the movie is just 14 days away from us. We have seen a lot of footage for the movie through all the trailers, clips and the TV Spots that have come out, and a lot of posters, promo arts, and movie stills have also been released.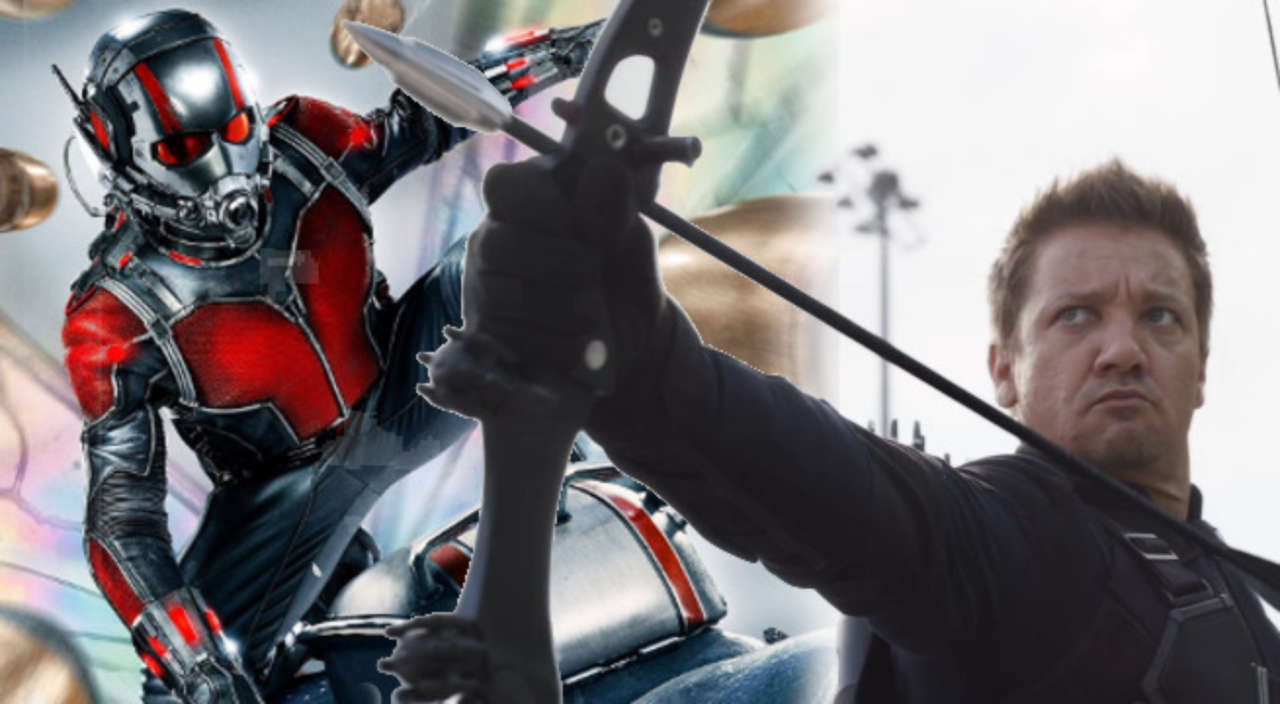 So, even after so much material on the movie online, there has been one common factor everywhere, which is that there is still no Hawkeye or Ant-Man anywhere! Ant-Man may be a more recent Superhero and could be present in the form of ant which is why he isn't visible, but Hawkeye is a member of the Avengers right from the first team-up movie itself!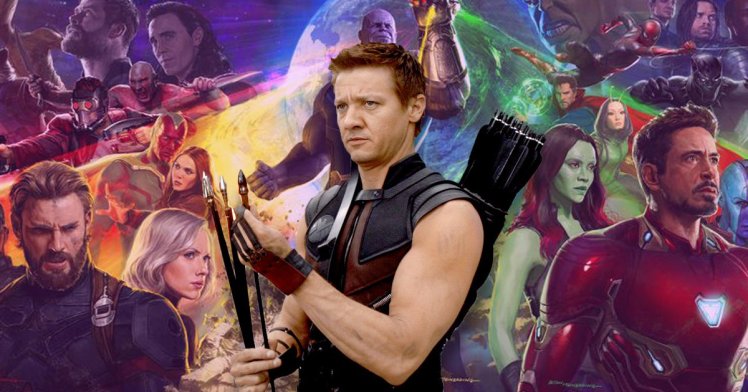 Hawkeye is an integral part of the team. He was first introduced into the MCU in Thor as a guest star. Then he was one of the six Avengers who took down Thor's brother Loki. We got to dive in his story arc in Age of Ultron where we met his family for the first time. He came back to side with Team Cap in Civil War but since he is nowhere to be found.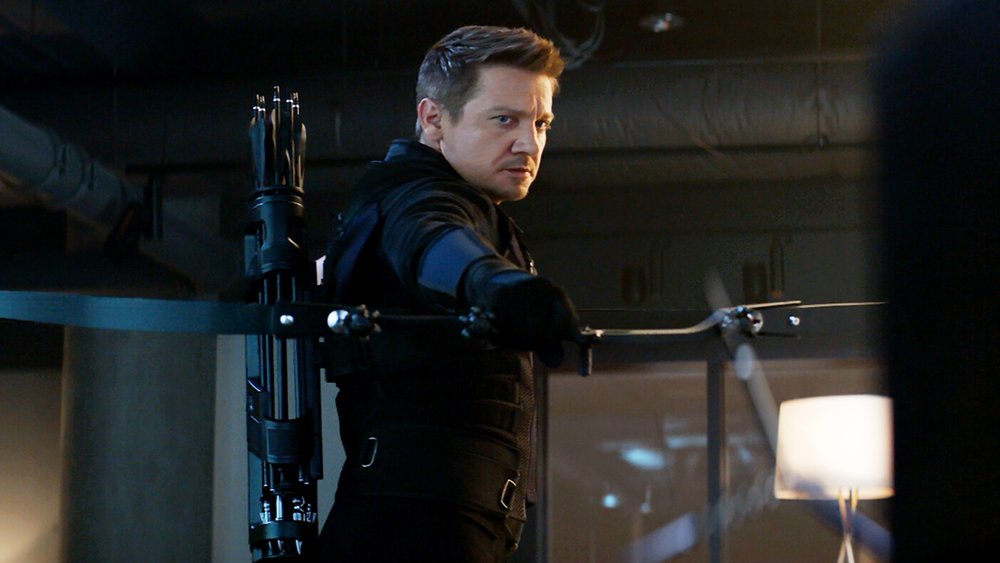 Ignoring him like this after doing all that just breaks our heart. One fan theory is that he will be on a daring mission to retrieve Soul stone. Well, the directors of the movie have been assuring us that he is in there somewhere, but we even know that he would not appear at all in the first 30 minutes of the movie, Avengers: Infinity War.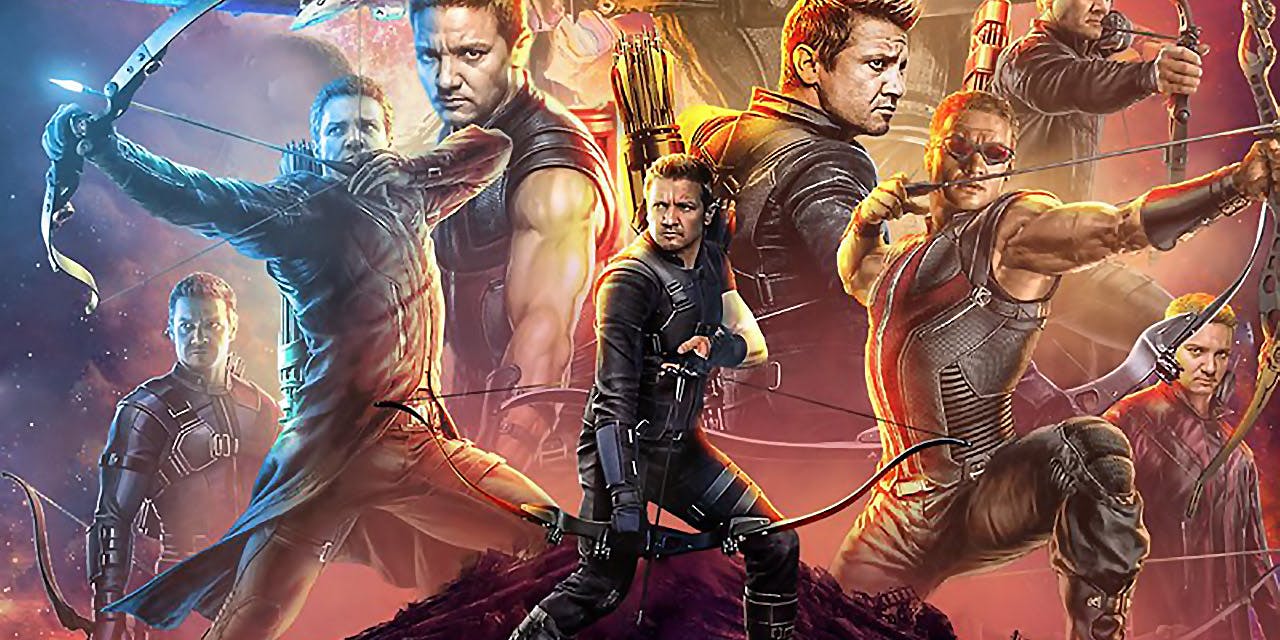 Recently during the press tour of the movie, Digital Spy got to see the first 30 minutes of the movie, and while they could not reveal much about the movie, they did happen to mention that there is no Hawkeye over there as well. Here's what they had to say:
"We've just seen 30 mins of #AvengersInfinityWar. Can't say too much but it's way ambitious, it'll switch tones between different groups (the Guardians sequence had a very different, look, feel and soundtrack to the New York scenes) and it's going to be funny. Still no Hawkeye!"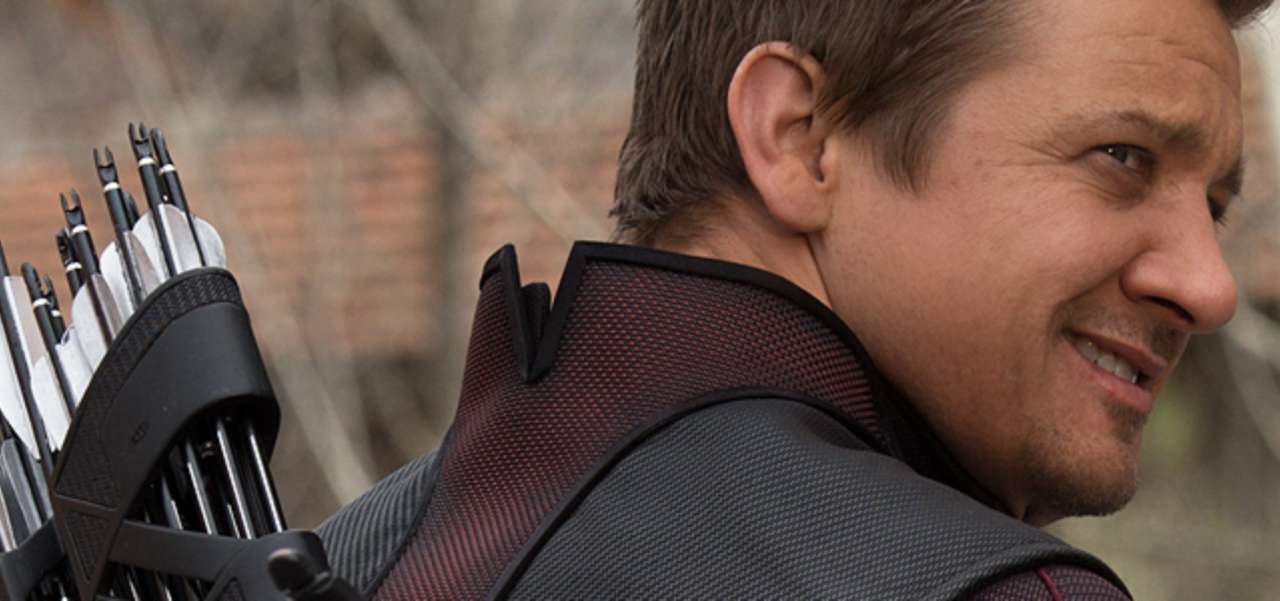 Now, the directors of the movie have given us a detail on why Hawkeye is absent from everywhere and when will he be revealed. Here's what Joe Russo said about Jeremy Renner's character:
"We keep saying, 'Patience is a virtue.' We did not forget the twice-nominated Jeremy Renner. We cooked up a story for him that is a little bit of a long play. Not a short play."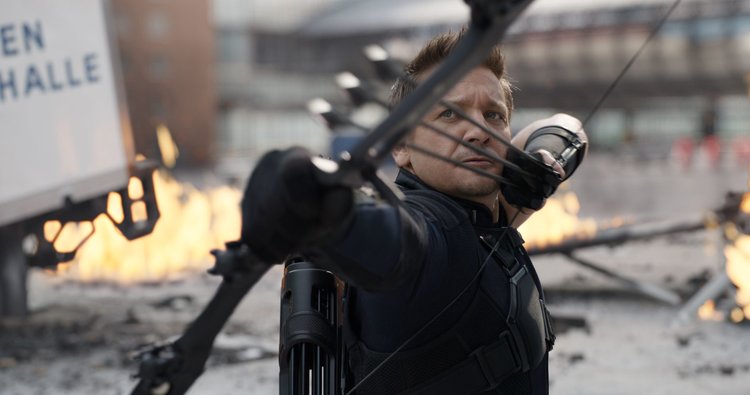 So, this does give us a hint that Hawkeye will probably appear towards the middle and the second half of the movie. The Russo's had something more to talk about our favorite archer and the story of these 20 plus characters as a whole. Here's what Joe Russo said: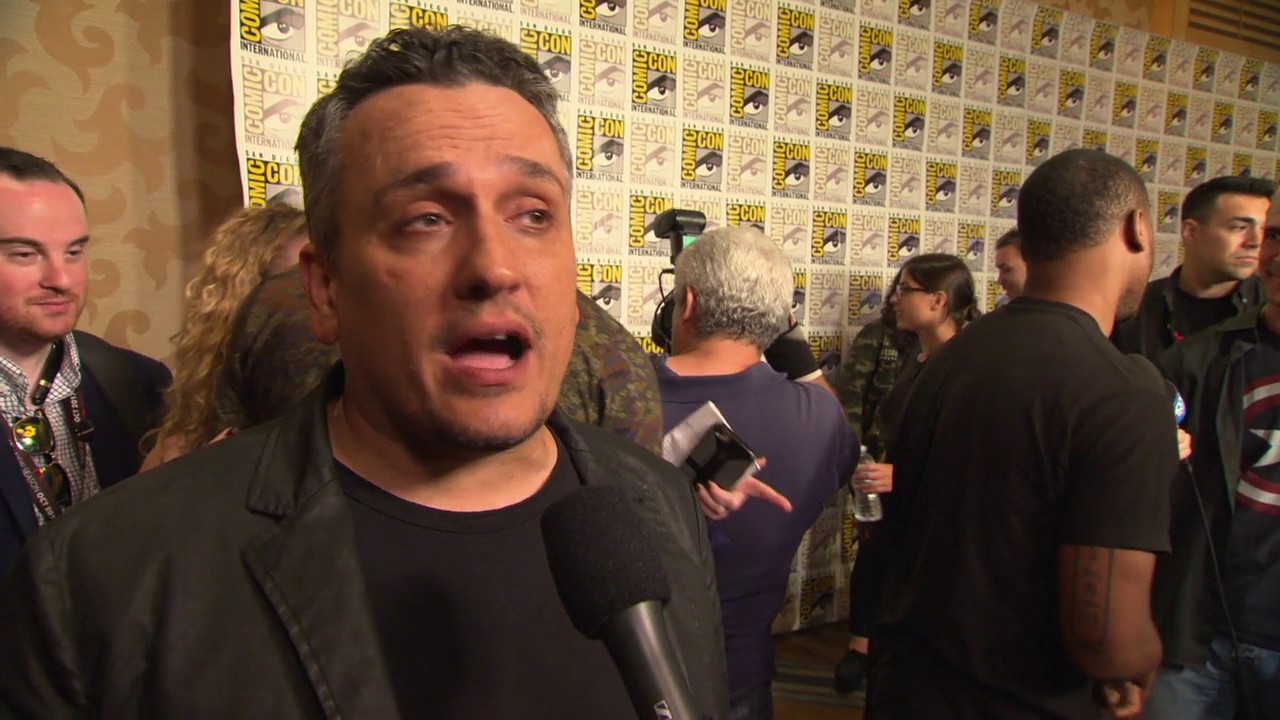 "All will be explained when people see the movie. It's all tied into the story. I don't know about the need to accept it, but I will say this: we love being told good stories, and we love telling good stories, and all of our energy, and our effort, and our thought, and our passion goes into telling the best story that we can. And for us, the best stories have stakes. Characters have to make sacrifices. To really, really feel the true emotion and the hero's journey they have to go through trials and those trails could cost them something.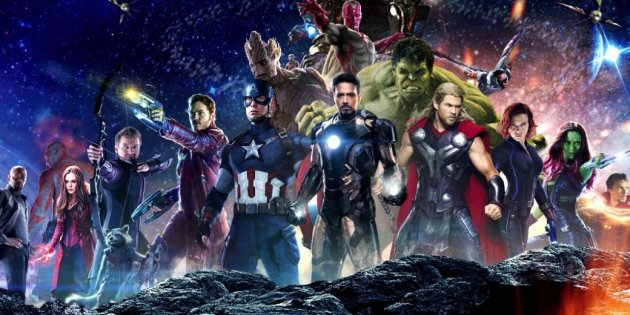 So, for us, it's very important that the heroes feel pain and that they make sacrifices because I think that, not only is a great storytelling, but it also is inspiring and I think we need a lot of inspiration in this world right now. So, for us, I don't know if we can ever get you to accept it, but I promise you this: we'll do our damnedest to tell you the best story possible, and what you do with it from there is up to you."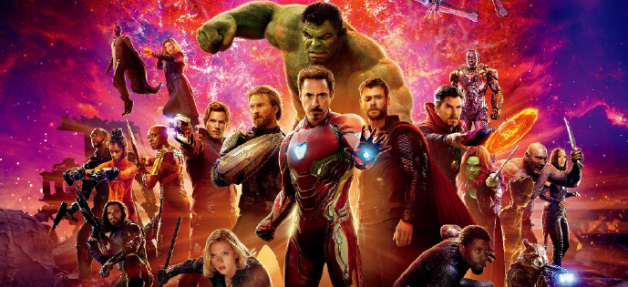 So, we can expect something big about Hawkeye in Avengers: Infinity War, which will come out on April 27. It is directed by Russo brothers who earlier directed Captain America: First Avenger and Captain America: Civil War. It is produced by Marvel Chief Kevin Feige along with a set of executive producers including God of Marvel comics Stan Lee, Louis D'Esposito, Victoria Alonso and Michael Grillo. The screenplay is written by a talented duo – Christopher Markus and Stephen McFeely.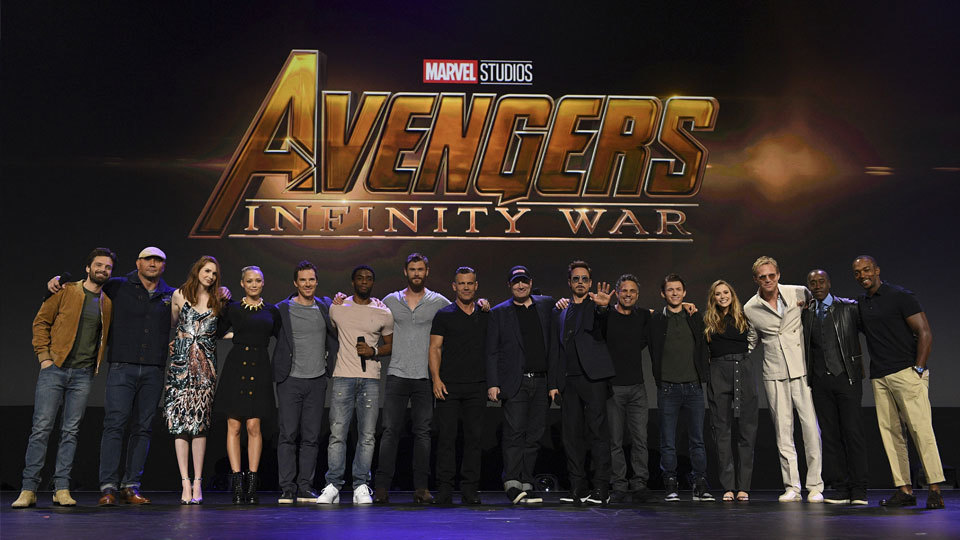 The cast is amazingly huge as some of the biggest stars will partake in this grand affair including Robert Downey Jr. (Iron Man), Anthony Mackie (Falcon), Chris Pratt (Starlord), Chris Evans (Captain America), Sebastian Stan (Winter soldier), Chris Hemsworth (Thor), Tom Hiddleston (Loki), Mark Ruffalo (Hulk), Scarlett Johansson (Black Widow), Jeremy Reiner (Hawkeye), Samuel Jackson (Nick Fury), Cobie Smulders (Mariah Hill), Benedict Cumberbatch (Dr. Strange), Benedict Wong (Wong), Tom Holland (Spiderman), Letitia Wright (Shuri), Chadwick Boseman (Black Panther), Paul Rudd (Ant-Man), Zoe Saldana (Gamora), Karen Gillian (Nebula), Dave Bautista (Drax), Bradley Cooper (Rocket Raccoon), Vin Diesel (Groot), Pom Klementieff (Mantis), Elizabeth Olsen (Scarlett Witch), Paul Bettany (Vision), Josh Brolin (Thanos).
Here's the official synopsis for the movie: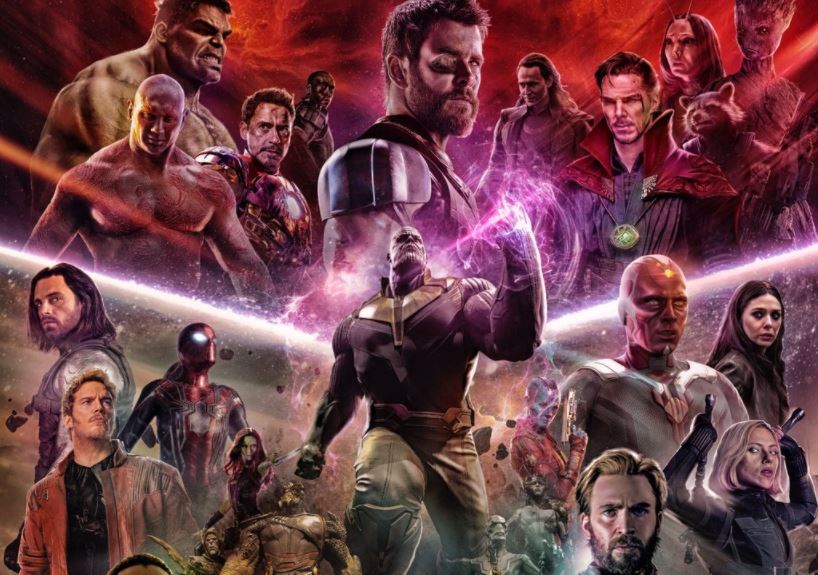 "An unprecedented cinematic journey ten years in the making and spanning the entire Marvel Cinematic Universe, Marvel Studios' "Avengers: Infinity War" brings to the screen the ultimate, deadliest showdown of all time. The Avengers and their Super Hero allies must be willing to sacrifice all in an attempt to defeat the powerful Thanos before his blitz of devastation and ruin puts an end to the universe".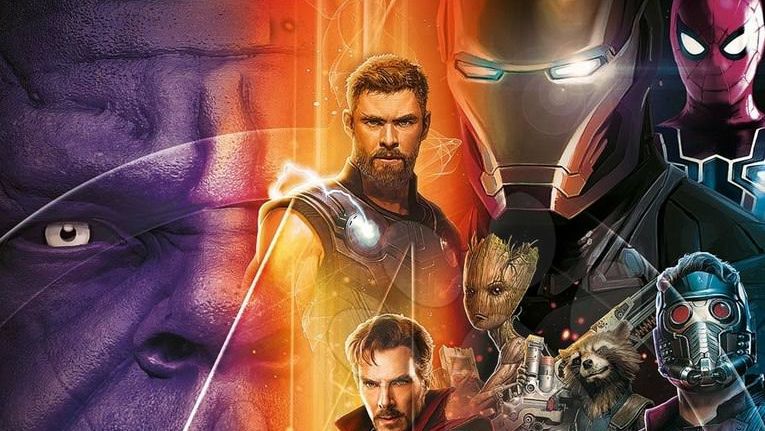 "Iron Man, Thor, the Hulk and the rest of the Avengers unite to battle their most powerful enemy yet — the evil Thanos. On a mission to collect all six Infinity Stones, Thanos plans to use the artifacts to inflict his twisted will on reality. The fate of the planet and existence itself has never been more uncertain as everything the Avengers have fought for has led up to this moment".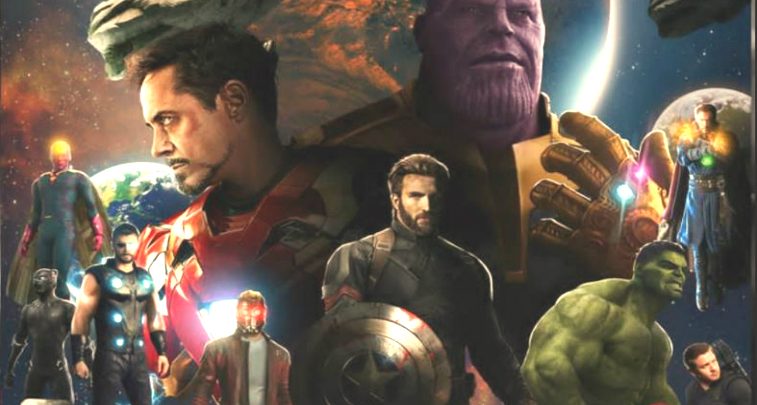 "As the Avengers and their allies have continued to protect the world from threats too large for any one hero to handle, a new danger has emerged from the cosmic shadows: Thanos. A despot of intergalactic infamy, his goal is to collect all six Infinity Stones, artifacts of unimaginable power, and use them to inflict his twisted will on all of reality. Everything the Avengers have fought for has led up to this moment – the fate of Earth and existence itself has never been more uncertain".
Don't Miss: 30 Amazing Groot Behind-The-Scene Images That Will Surprise You