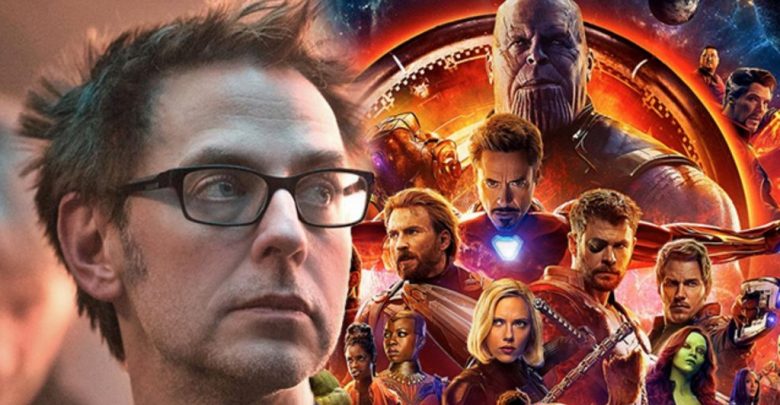 So, Avengers: Infinity War is less than 20 days away from us and the countdown has already begun. By now, the hype and excitement for the movie has gone past all expectations as the box office expectations already stand at $200 Million for the opening weekend itself. This movie is bigger in size, scale, and scope. Multiple records have already been broken and one of the craziest ones is that the movie is bringing 67 characters of relevance into one epic finale event, half of them are beloved Marvel superheroes.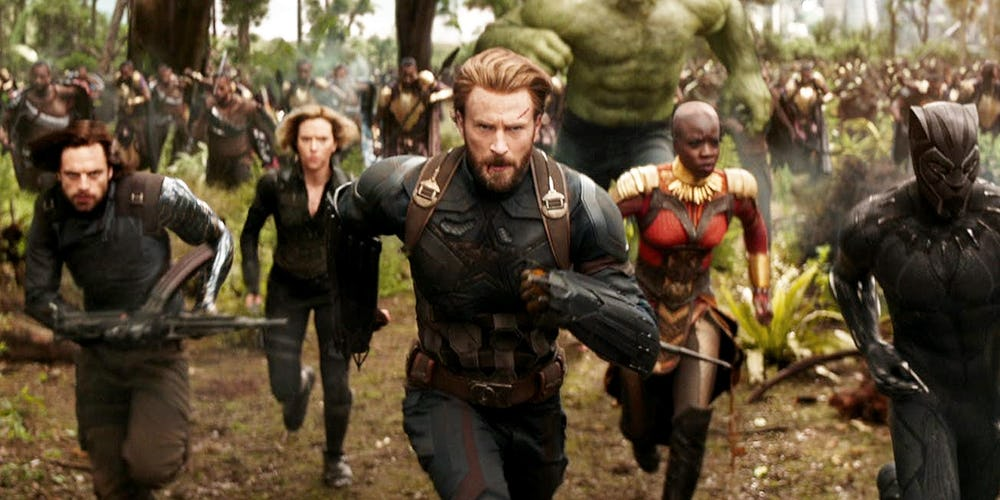 10 years of build-up, and we are finally so close to seeing Infinity War. This movie will finally bring in the Mad Titan in the center, grabbing all the Infinity Stones, wreaking all sorts of Havoc against Earth's mightiest heroes. Marvel has been setting him as the Darth Vader of this era and fans are going to be really disappointed if this build up is not up to the mark.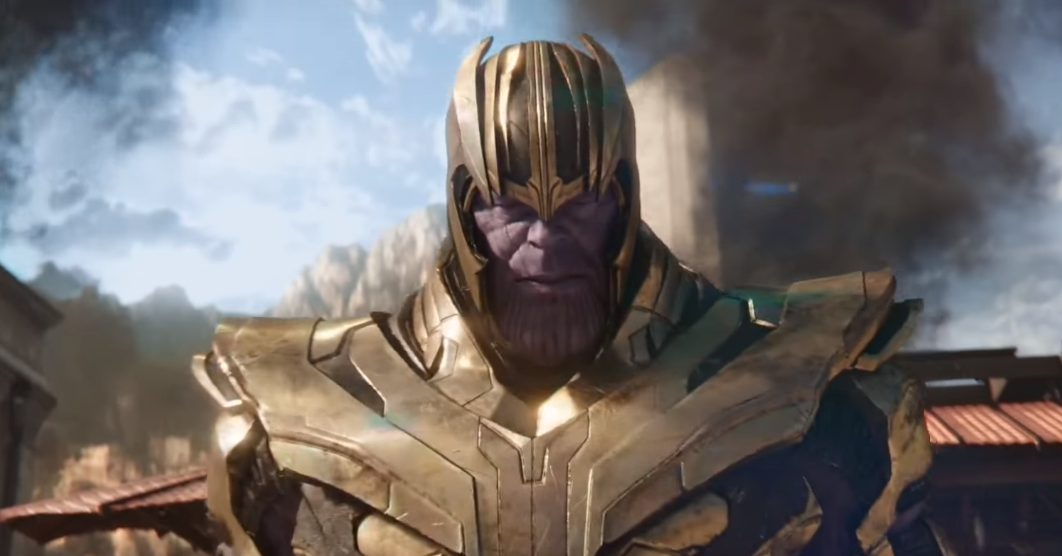 We have waited to see Thanos appear properly in live action for 6 whole years ever since he popped up in the mid-credits scene of the first Avengers movie. Thanos is going to be the all-powerful villain, stronger than anyone that has ever appeared in the MCU till now.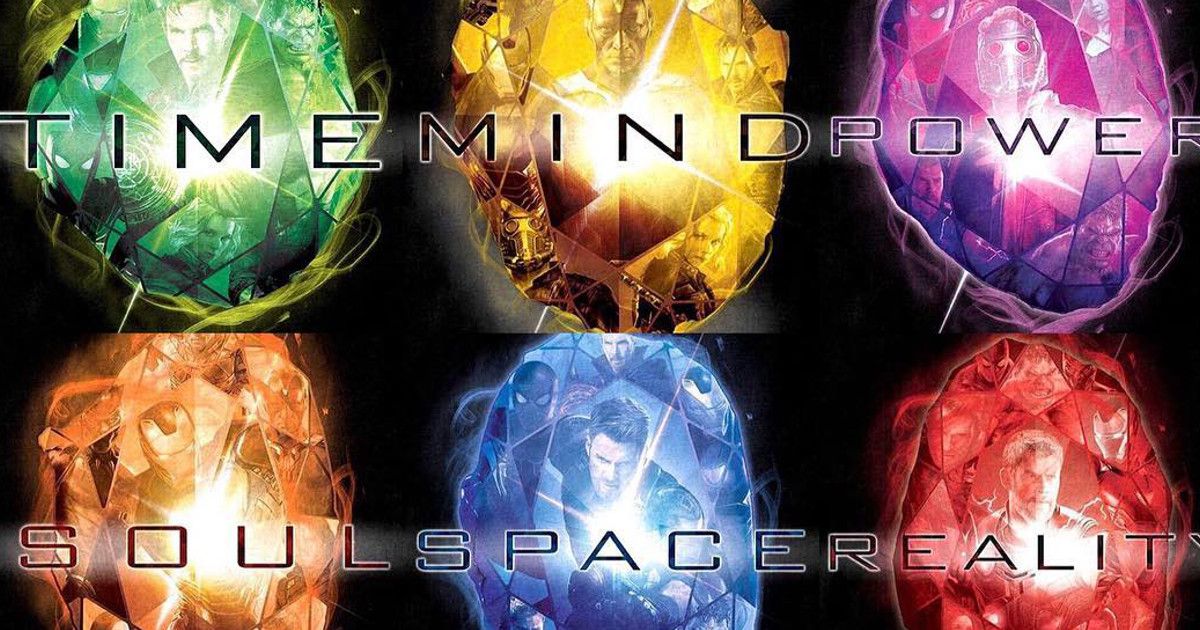 The Russos have described 'Avengers Infinity War' as a heist movie and Thanos is going to be after the 6 Infinity Gems, the 6 singularities of this Universe, that contain the powers to wipe out the Universe, and maybe the entire Multiverse as we know it. He is not alone in this mission as his children aka Black Order and a massive army of alien invaders aka Outriders are coming with him to help him retrieve Infinity stones. If he succeeds in assembling the Infinity Gauntlet, he will literally become the most powerful cosmic force. Here is what they said: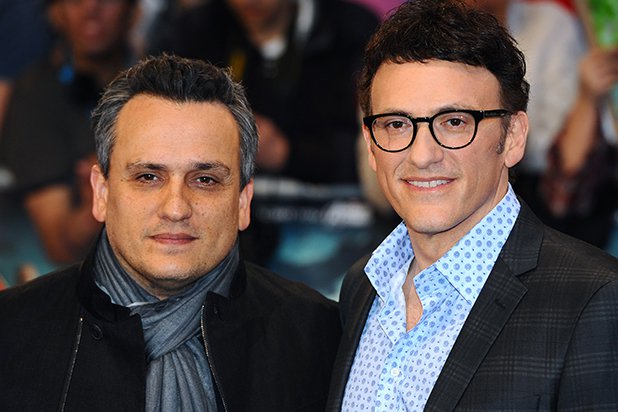 "With "Infinity War," the biggest new element to the movie is Thanos and the fact that he's entering the storytelling in a very bold, strong way, to the degree that he's almost one of the leads. We've shaped an interesting narrative around him that in some ways leans heavily on a heist film in the fact that he's going after the infinity stones in a much bolder, successful way than he has in the past. The entire movie has that energy of the bad guy being one step ahead of the heroes. We looked at a lot of movies that had that heist-style energy to them, and that brought some inspiration".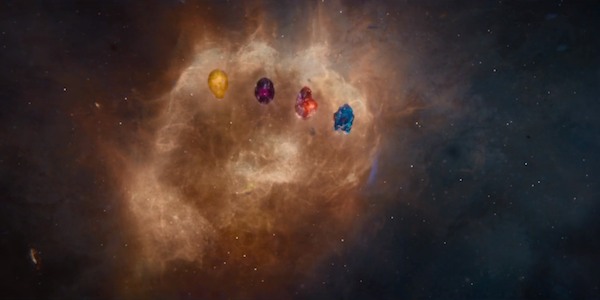 Currently, 5 of these Infinity Gems have been discovered in the MCU, according to official trailers, two of them have already been acquired by Thanos namely Power stone aka Orb and Space stone aka Tesseract. The last remaining 6th stone i.e Soul stone is being kept a mystery for the upcoming movie to unveil. It is said that of all the stones 'Soul stone' is the most powerful of them all.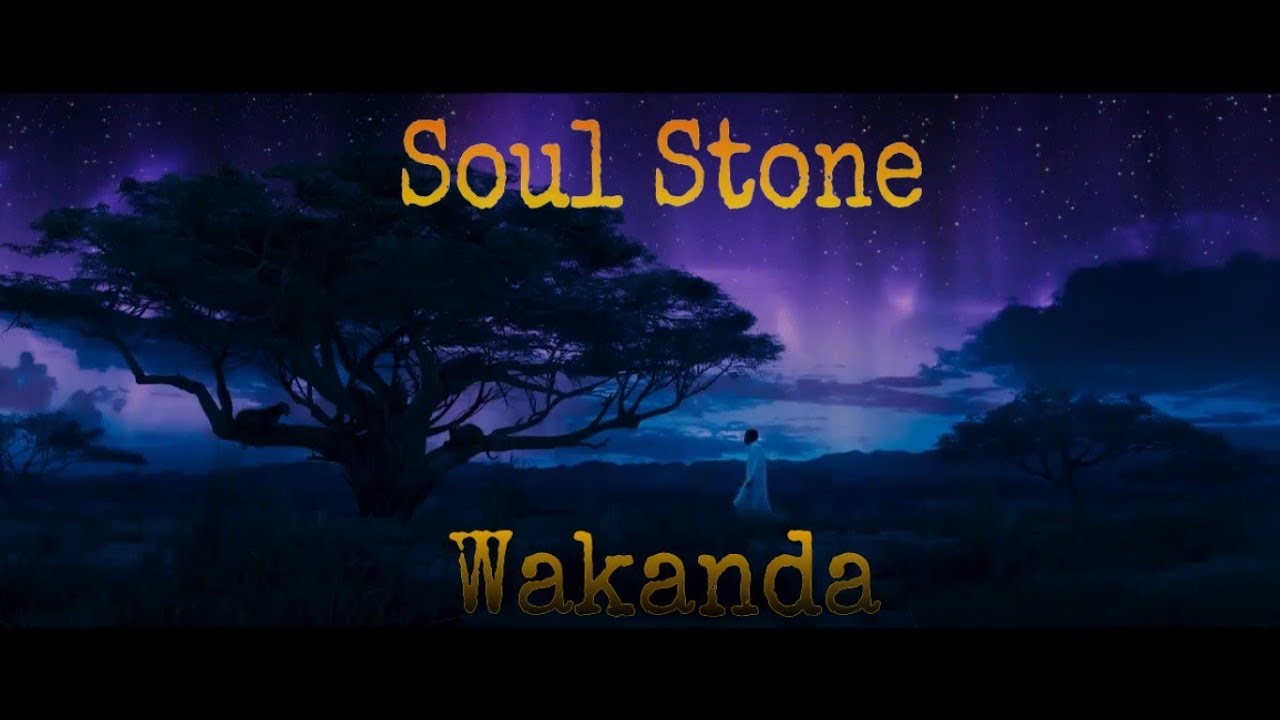 Fans believed Soul stone to be hidden somewhere in the Kingdom of Wakanda under the protection of Black Panther but the recent Ryan Coogler's Black Panther movie had no mention of it anywhere neither in the form of easter-egg or hint in the post-credits sequence.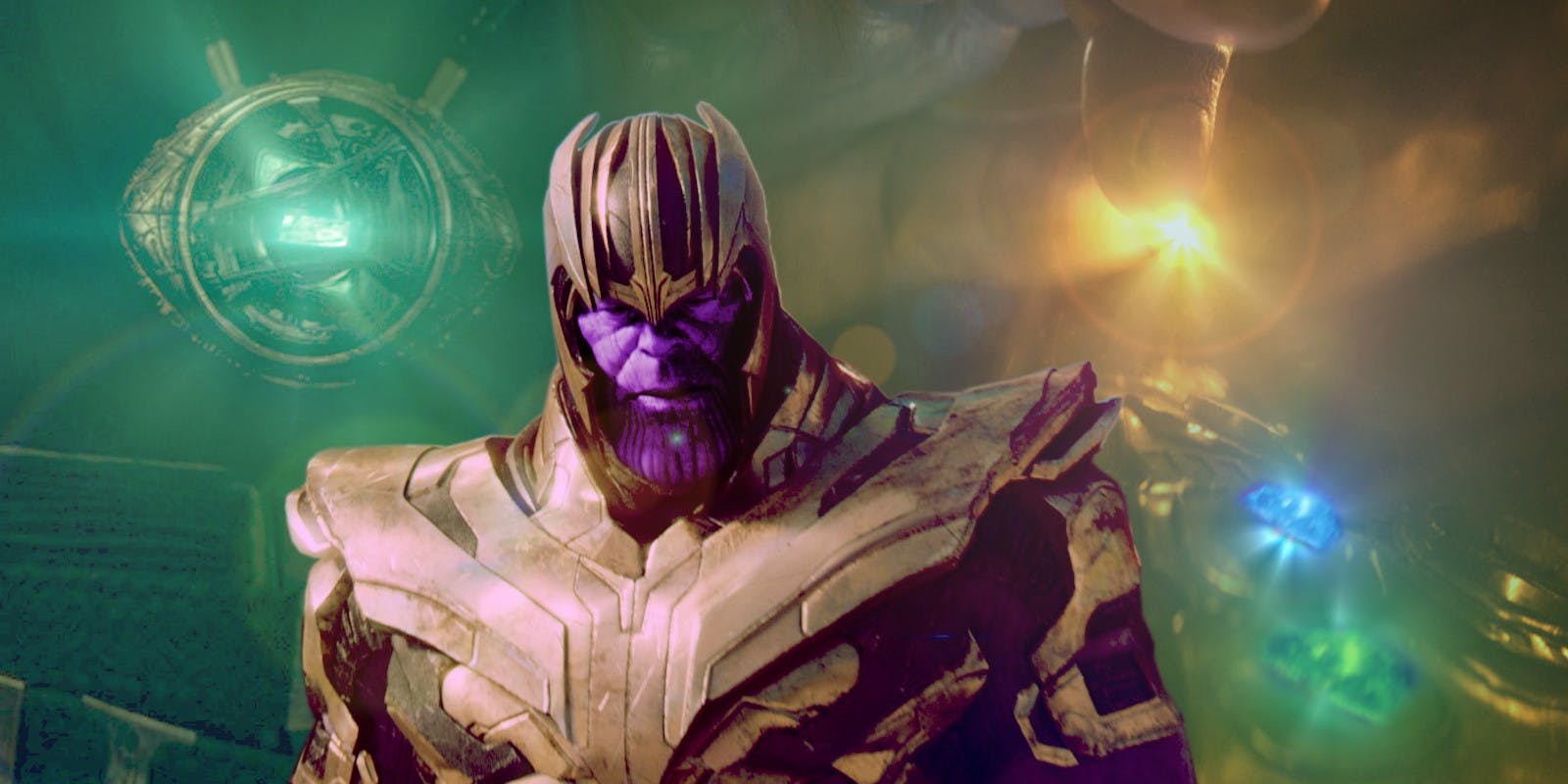 There have been numerous theories floating around the internet that revealed the location of the Soul Stone. Some of them were really crazy while others could be believed and may even come true. The theories that went to crazies were the ones like – Silver Surfer is trapped in the Soul Stone, Phil Coulson has it and Hawkeye is on a mission to retrieve the stone.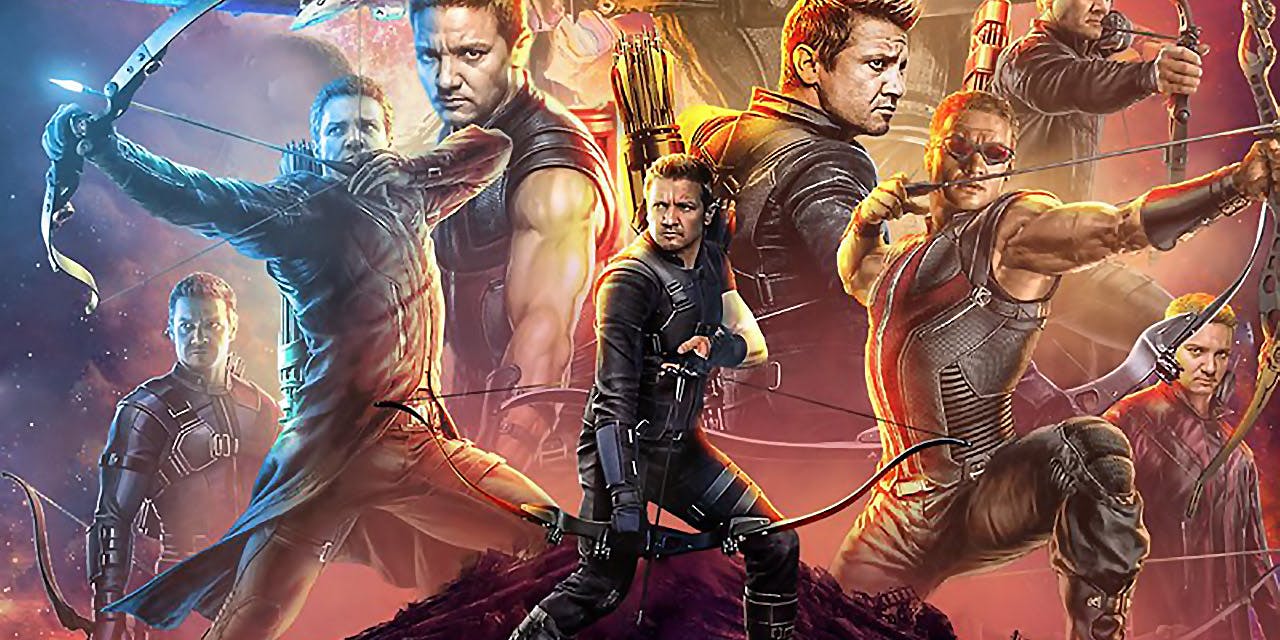 Well, Hawkeye is being set as a big surprise, but the reason for that is going to be his change of alter egos as he is going to take up the mantle of Ronin and not be after the Soul Stone. The more believable theories suggest that the Stone is with Heimdall, it is stuck in the Quantum Realm, or it is lost in time! Well, the last one could be really amazing if it does come out to be true, but let's see what happens.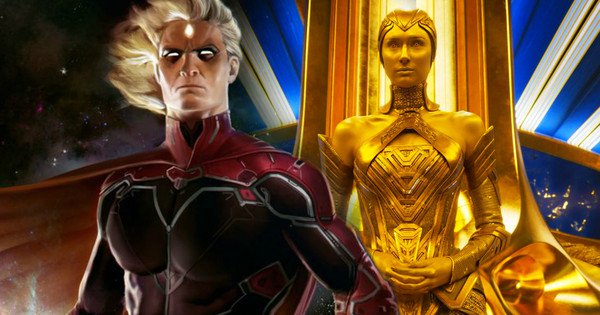 For now, Guardians of the Galaxy Director James Gunn has debunked one of the likely possibilities. Adam Warlock was related with the Soul Stone in the comics, so people thought that Marvel may do that in the movies as well since he has been name-dropped in Guardians of the Galaxy Vol. 2, but not introduced at all.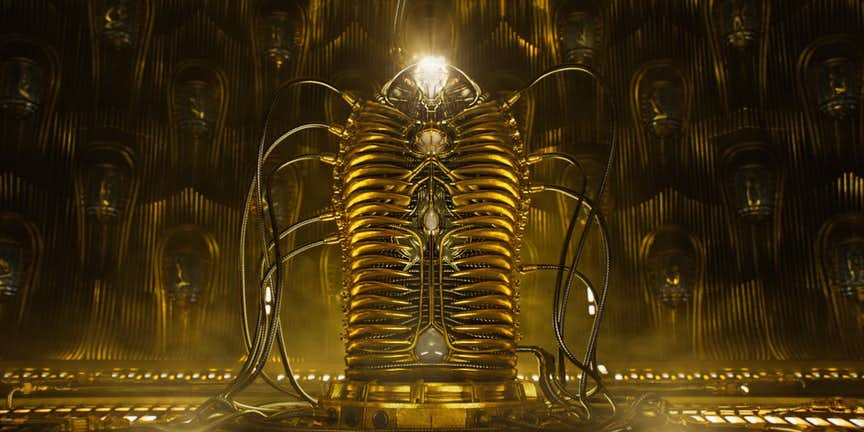 Everyone thought that he may show up in Infinity War to bring the comics to life, but James Gunn revealed that he may not even be introduced in Guardians Vol. 3 itself, and he confirmed that Warlock would not be in Infinity War as well.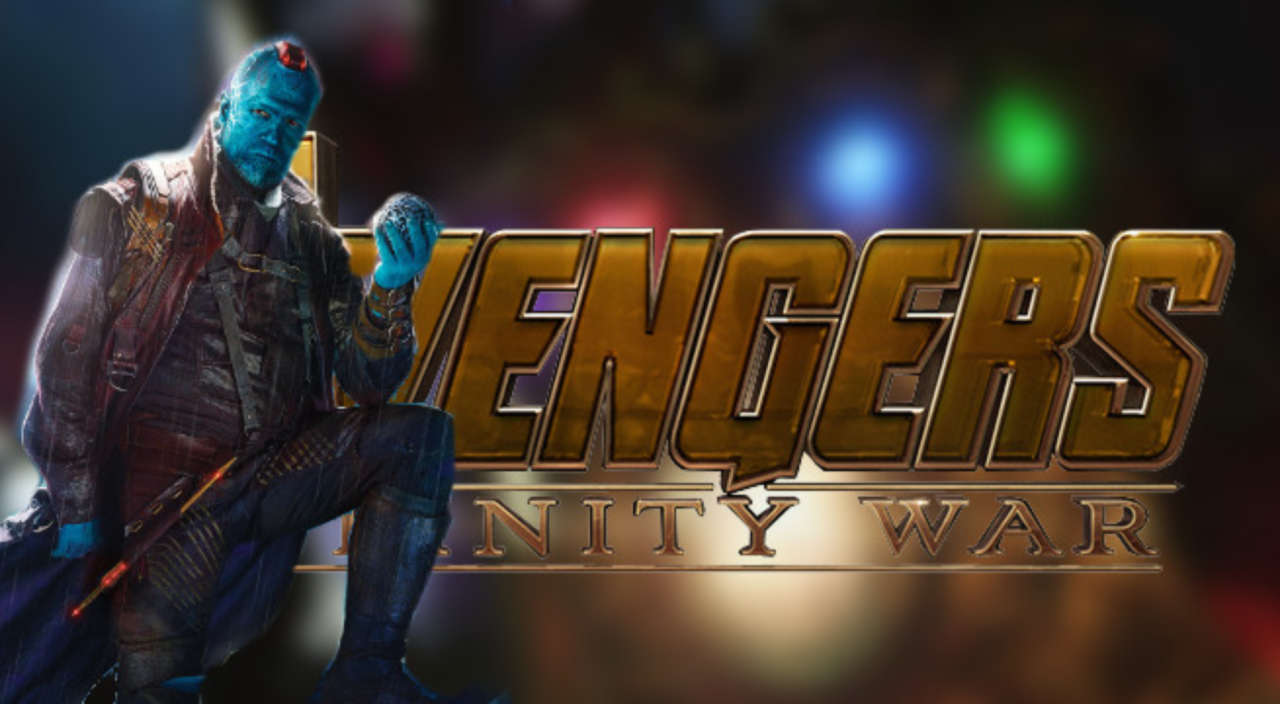 But people thought that it may be yet another ploy in order to mislead everyone as Gunn and Michael Rooker did it with Yondu before Vol. 2 came out. Rooker confirmed that he was going to be a part of Infinity War, but he died in Vol. 2. So, anything could happen.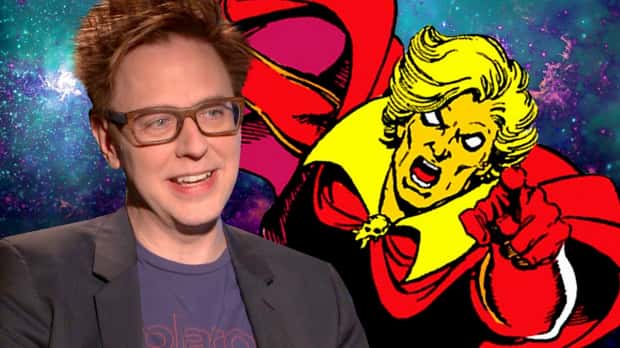 Recently, a fan reached out to Infinity War directors Joe and Anthony Russo, and James Gunn on Twitter this week, and using a gif of Adam Warlock, he said:
"I'm 99% sure the Soul Stone is with HIM! The Avengers just need some harbulary batteries to get him."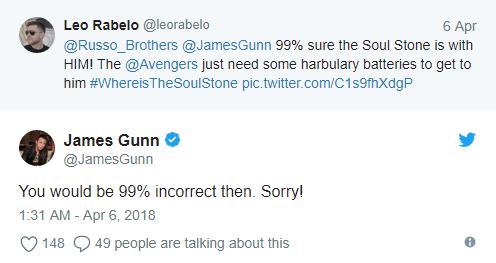 To this Gunn had the most subtle replies:
"You would be 99% incorrect then. Sorry!"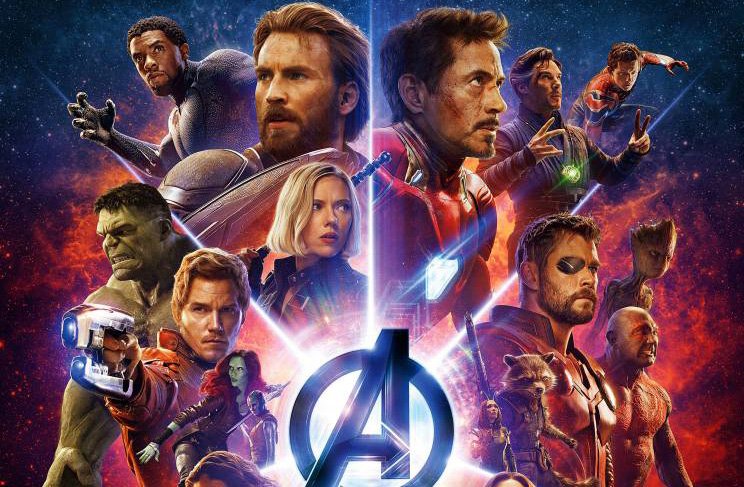 So, we surely have a confirmation on Adam Warlock now! Still, fans should not be disappointed as he will show up at some point of time for sure. For now, let's hope Avengers Infinity War turns out to be every bit of good we are anticipating it to be.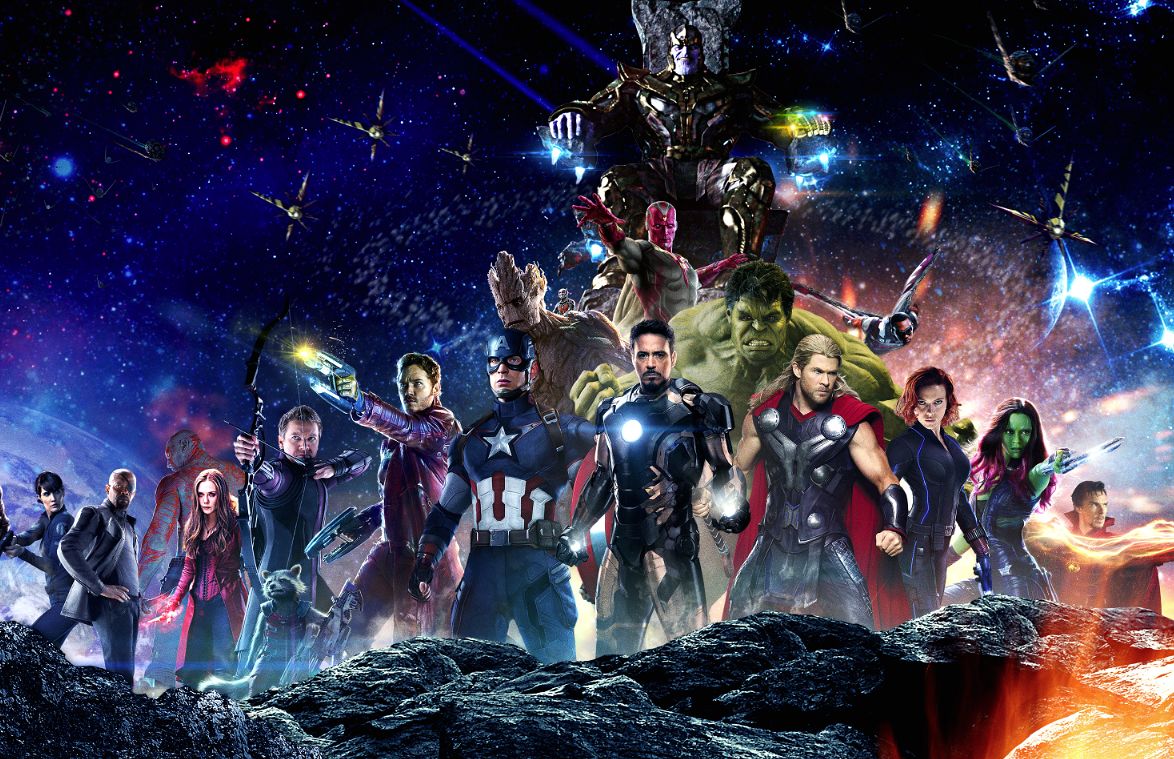 Avengers Infinity War will be released worldwide on April 27, 2018. It is directed by Russo brothers aka Joe and Anthony Russo and produced by Marvel President Kevin Feige along with a team of executive producers including God of Marvel comics Stan Lee, Louis D'Esposito, Victoria Alonso and Michael Grillo. The screenplay has been written by an incredibly talented duo – Christopher Markus and Stephen McFeely.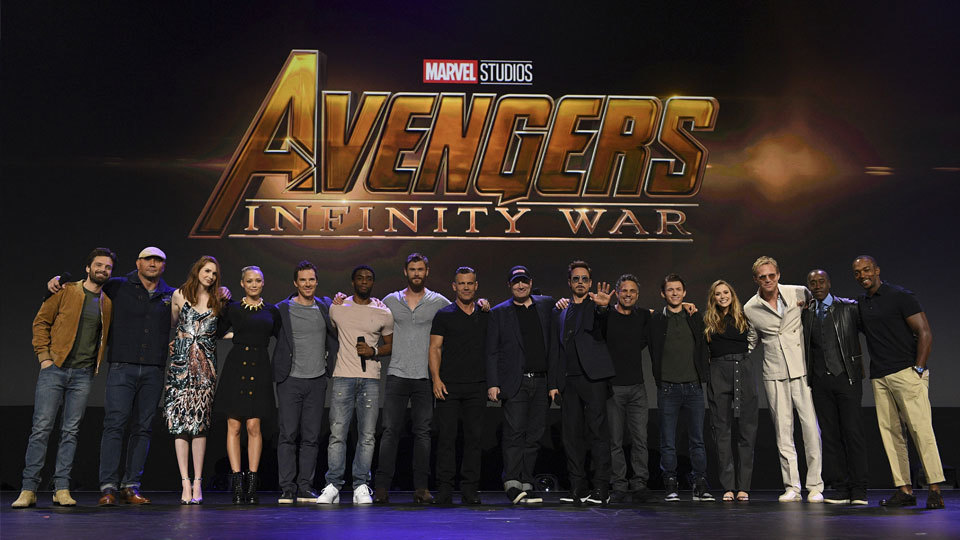 The cast is simply awesome and has some of the A-list celebs including Robert Downey Jr. (Iron Man), Chris Evans (Captain America), Chris Pratt (Starlord), Vin Diesel (Groot), Bradley Cooper (Rocket Raccoon), Sebastian Stan (Winter soldier), Anthony Mackie (Falcon), Chris Hemsworth (Thor), Tom Hiddleston (Loki), Mark Ruffalo (Hulk), Dave Bautista (Drax), Pom Klementieff (Mantis), Zoe Saldana (Gamora), Karen Gillian (Nebula), Scarlett Johansson (Black Widow), Jeremy Reiner (Hawkeye), Samuel Jackson (Nick Fury), Cobie Smulders (Mariah Hill), Benedict Wong (Wong), Benedict Cumberbatch (Dr. Strange), Tom Holland (Spiderman), Chadwick Boseman (Black Panther), Letitia Wright (Shuri), Paul Rudd (Ant-Man), Elizabeth Olsen (Scarlett Witch), Paul Bettany (Vision), Josh Brolin (Thanos).
Here's the official Synopsis released by Marvel studios: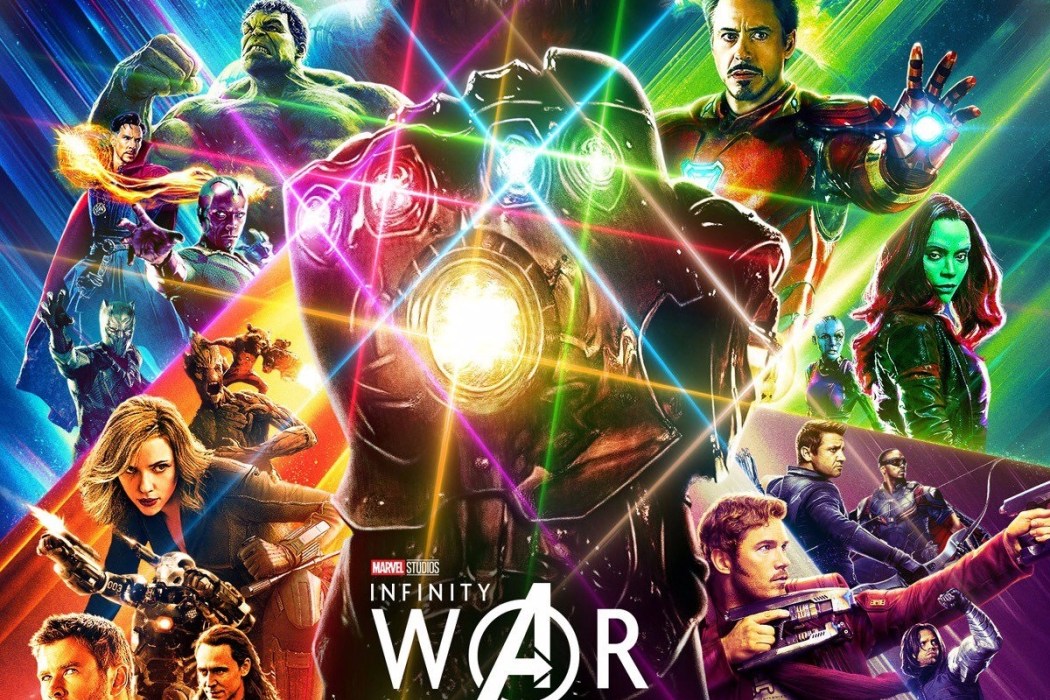 "Iron Man, Thor, the Hulk and the rest of the Avengers unite to battle their most powerful enemy yet — the evil Thanos. On a mission to collect all six Infinity Stones, Thanos plans to use the artifacts to inflict his twisted will on reality. The fate of the planet and existence itself has never been more uncertain as everything the Avengers have fought for has led up to this moment".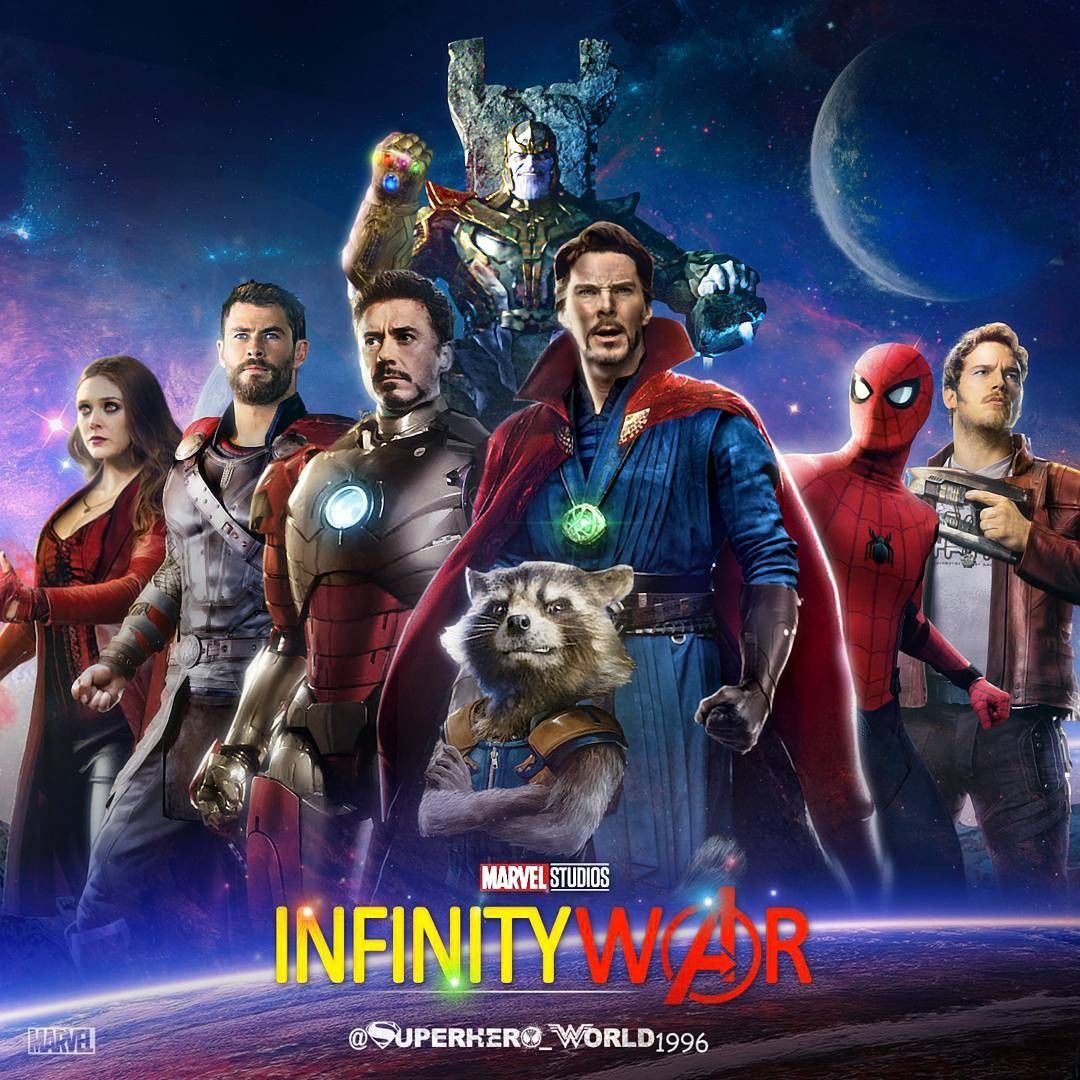 "An unprecedented cinematic journey ten years in the making and spanning the entire Marvel Cinematic Universe, Marvel Studios' "Avengers: Infinity War" brings to the screen the ultimate, deadliest showdown of all time. The Avengers and their Super Hero allies must be willing to sacrifice all in an attempt to defeat the powerful Thanos before his blitz of devastation and ruin puts an end to the universe".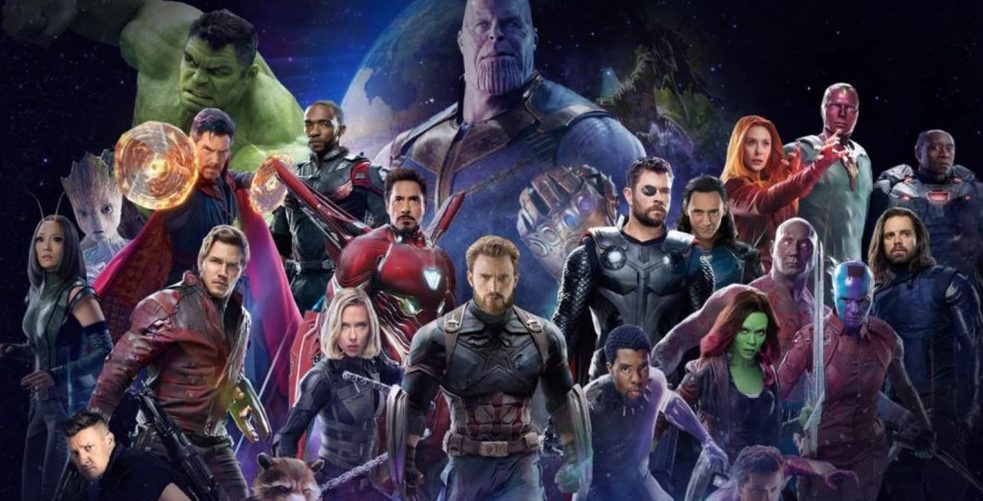 "As the Avengers and their allies have continued to protect the world from threats too large for any one hero to handle, a new danger has emerged from the cosmic shadows: Thanos. A despot of intergalactic infamy, his goal is to collect all six Infinity Stones, artifacts of unimaginable power, and use them to inflict his twisted will on all of reality. Everything the Avengers have fought for has led up to this moment – the fate of Earth and existence itself has never been more uncertain".
Don't Miss: 10 New Trailers of Upcoming Movies That You Need To Watch ASAP