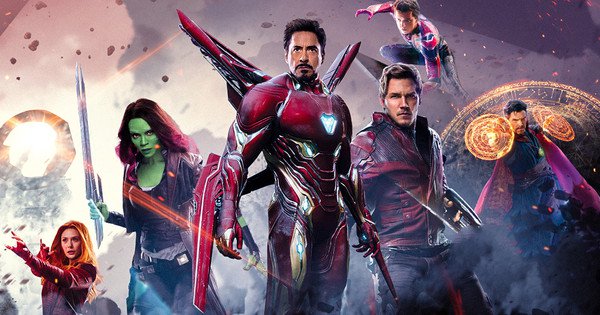 While Infinity War could be the next best thing Marvel has to offer under the Marvel Cinematic Universe banner, the shooting for Avengers 4 is also making the rounds in the inner circles of comic-book nerds. Avengers 4 is a national level secret judging by the way the Studios have kept mum on the subject. The official title of the fourth Avengers movie has been kept tightly under wraps as it's a huge spoiler and will only be revealed at the right time.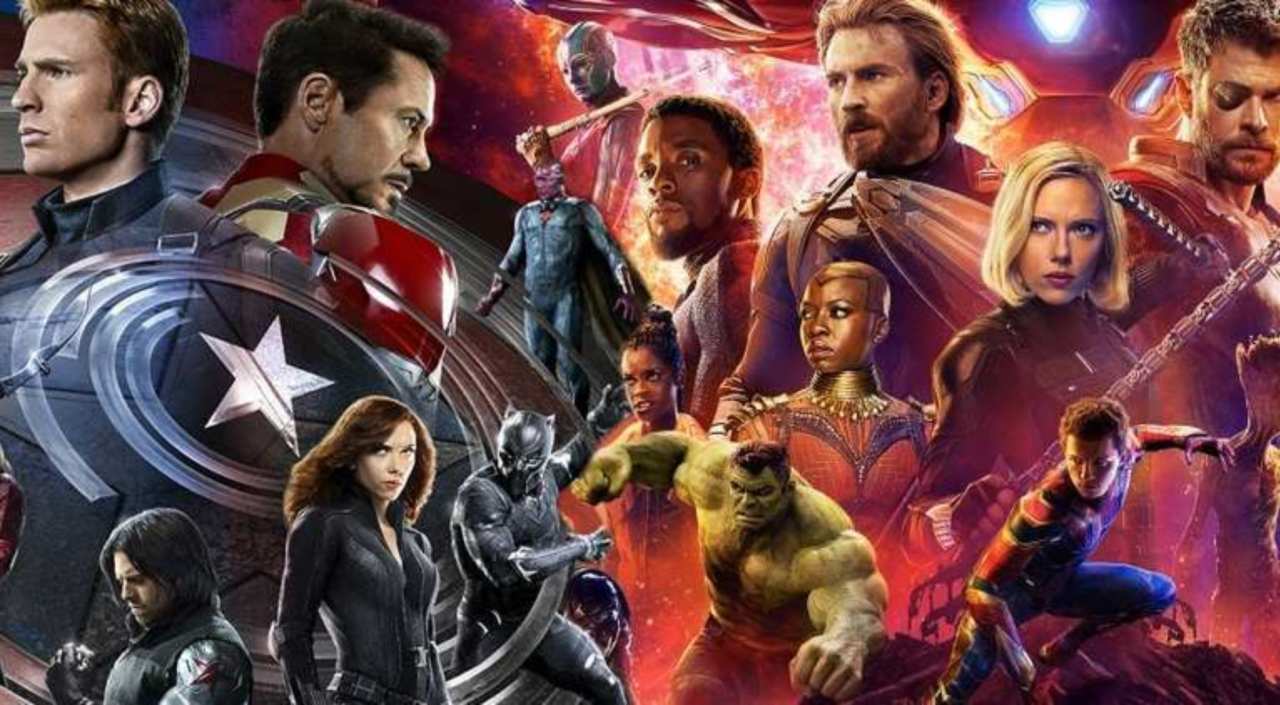 But time and again, the fans always manage to find a way. A new rumor had been making the rounds about a recent addition to the Avengers 4. It has been confirmed to be true. It is official folks! Avengers 4 just cast its newest Superhero and the choice is unbelievable…..
Can you guess who the new character could be?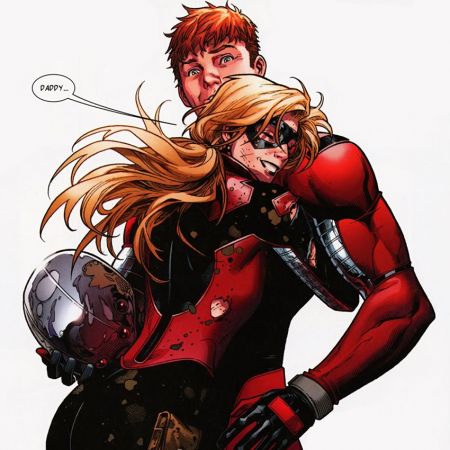 The answer is Ant-Man's daughter. Cassie Lang is now part of Avengers 4. The World is looking at the Marvel Cinematic Universe right now. Infinity War is just days away from its world premiere and the Studio is currently on overdrive. All eyes are on Thanos as he sets foot on Earth to wipe out Earth's mightiest heroes from existence using his Infinity Gauntlet.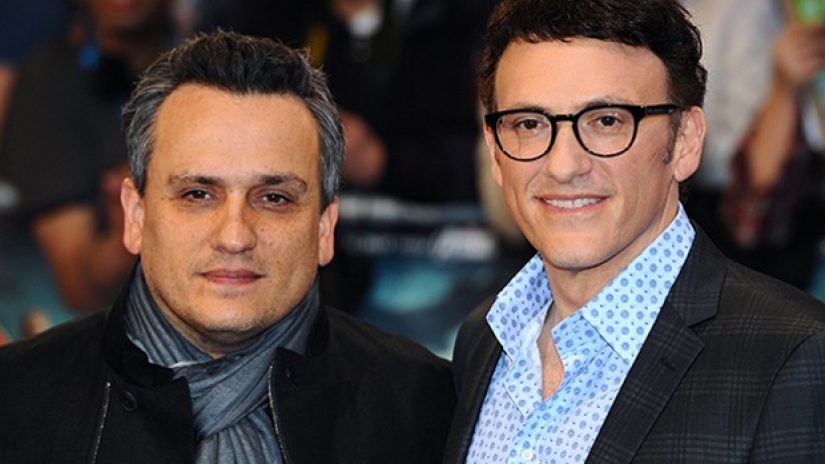 Prior to its release, The Russo Brothers, co-directors of Infinity War, have already issued official requests to all fans not to spoil the movie for others. Given the secrecy surrounding both Infinity War and Avengers 4, fans are still uncertain as to what storyline the next Avengers movie would take after Thanos retreats. Till now, the only thing we know is that Avengers Infinity War and Avengers 4 are two separate films without major inter-linkages.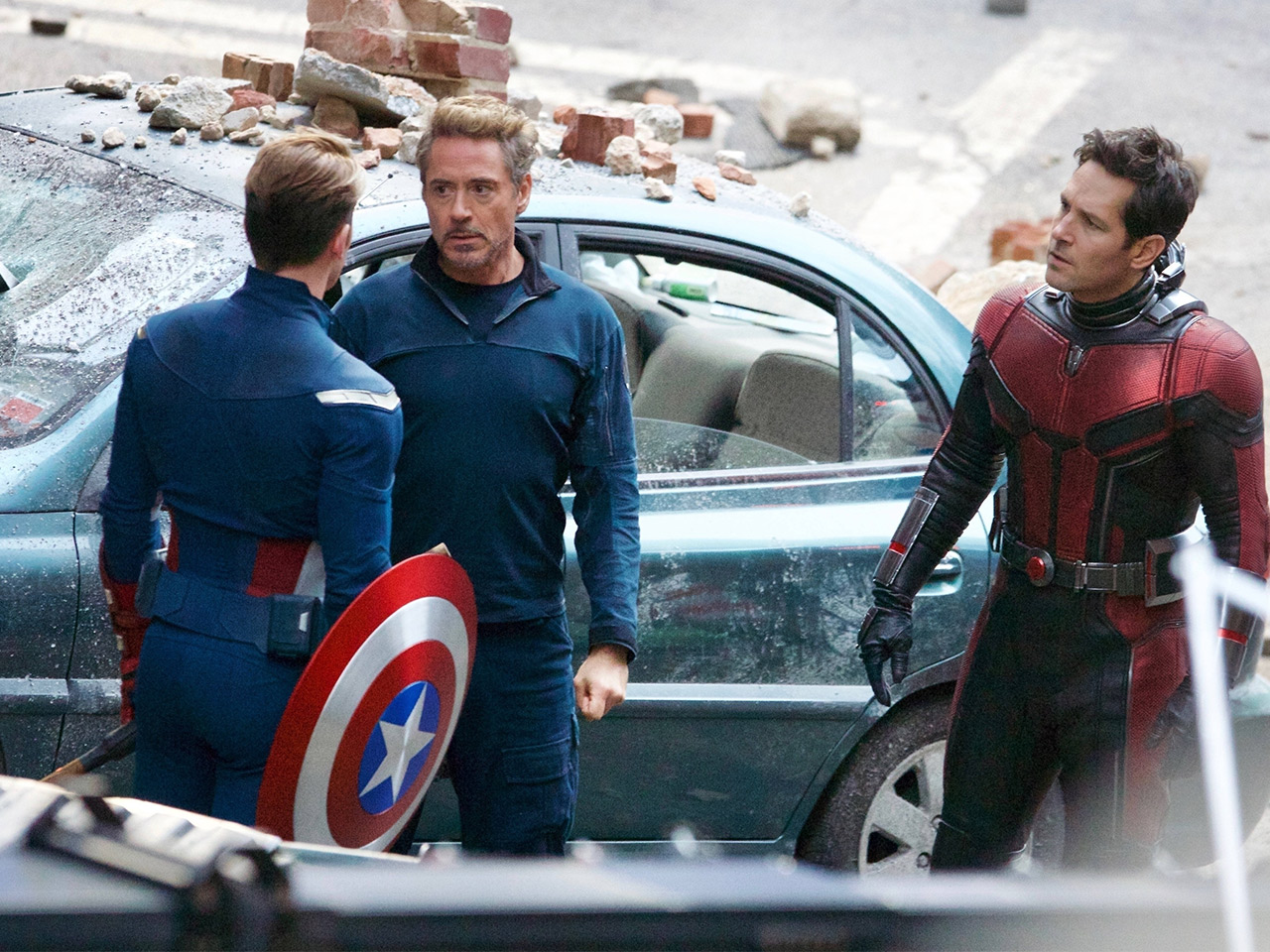 Set Photos have been a massive help to ensure the fans are kept updated as to how the plot of Avengers 4 might unravel. We now know for sure that Avengers 4 will not be your regular Marvel movie. It will take a completely different approach to storytelling and direction and is rumored to feature multiple timelines and alternate realities. The recent casting choice for the movie adds more credence to this theory.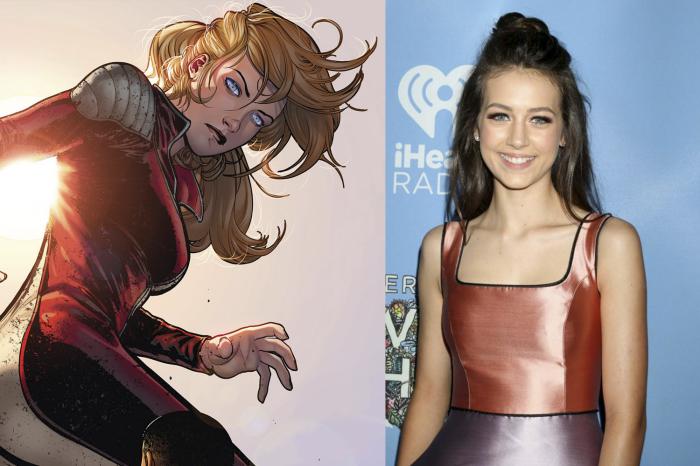 That Hashtag Show has been at the forefront of sharing this news with us folks. It reports Emma Fuhrmann has been confirmed to star in the next Avengers movie after Infinity War as the daughter of Ant-Man – Cassie Lang. While Fuhrmann's choice means Cassie will be an older version of Lang in the movie, the report must be taken with a pinch of salt.
THS reported this news on the basis of the recent IMDB update of Furmann's profile and the fact that Emma has been recently sharing a lot of Marvel Promos, the latest being her taking a sip form a bottle with the Avengers Logo.
This is the tweet she shared:
https://twitter.com/EmmaFuhrmann/status/962725801551712257
What is interesting is the fact that Cassie Lang is already there in the MCU. Abby Ryder Fortson has already played the character in Ant-Man and will do so again in Ant-Man and the Wasp. Casting a 16-year-old actress for a role that was previously done by a 10-year-old in the MCU means one thing – Ant-Man 2 (Or Avengers 4) either involves Time Travel or is set several years after Avengers 4 (or Ant-man 2). We prefer to believe the former.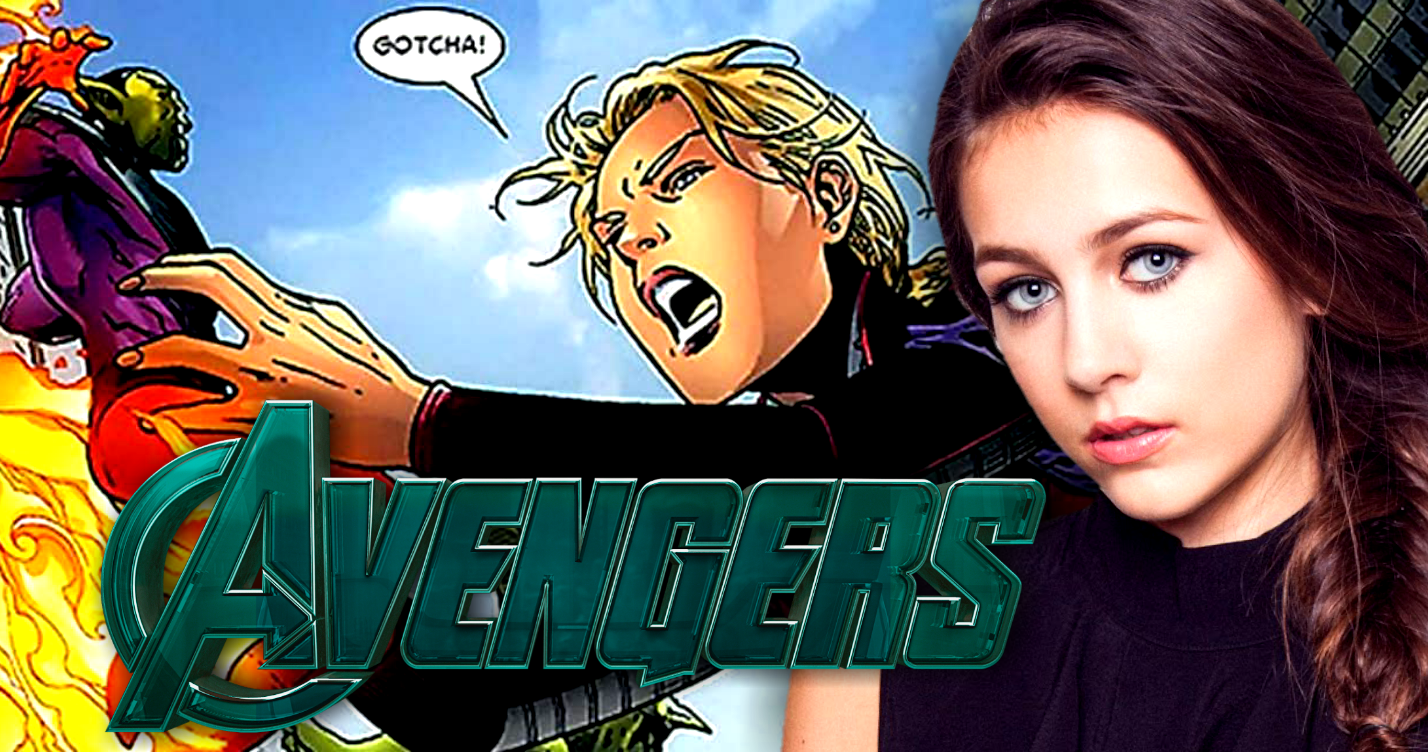 Avengers 4 casting Emma Fuhrmann as Cassie Lang implicates their intentions for the future of the MCU. Black Panther was supposed to cast the Patriot in the movie which the Studio didn't give Coogler the permission to. It was also rumored that Wiccan and Speed could be introduced into the MCU in Avengers 4.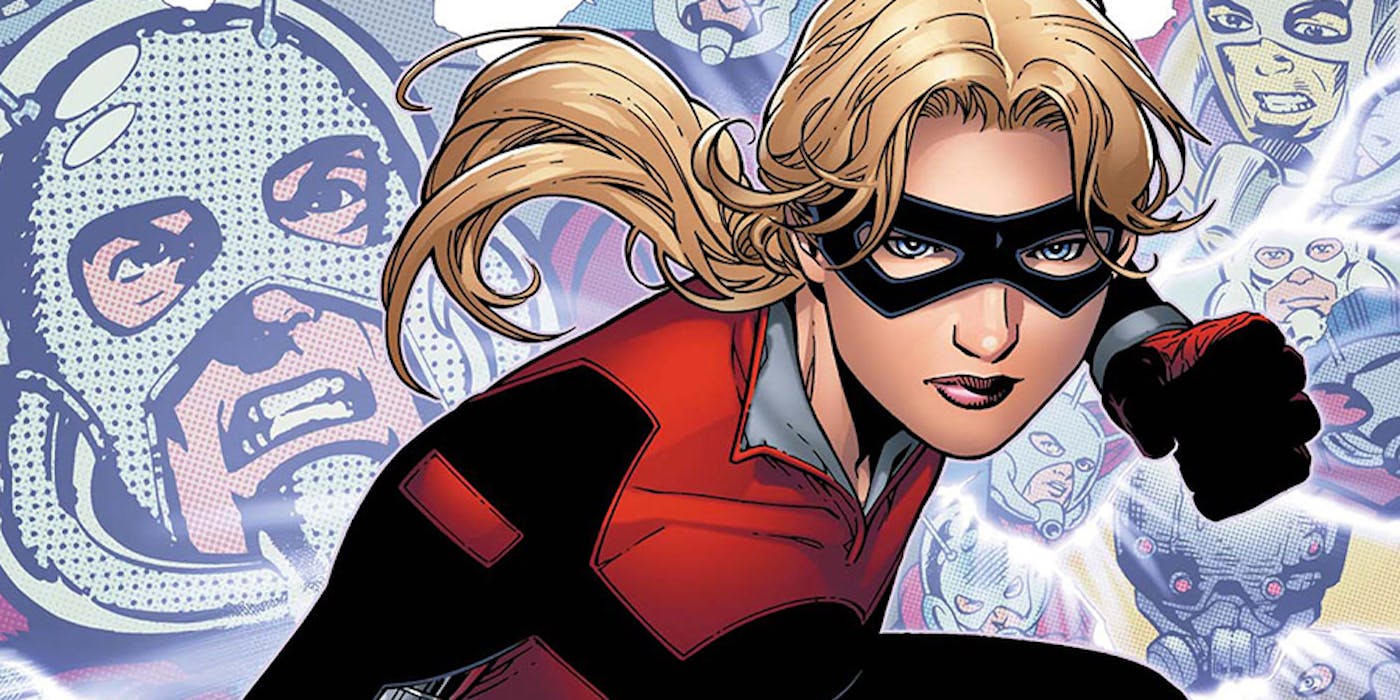 Cassie Lang, who possesses shape-changing powers, is the member of the popular Young Avengers team along with Patriot, Wiccan, and Speed. They are the future of the Avengers in a future timeline. Since the current version of the MCU will end after Avengers 4, with most of the actors leaving the universe, the Young Avengers concept could be the next logical step for the MCU.
Well, she won't be the only one who will be appearing for the first time in the Infinity War saga. Scott Lang's girlfriend aka Wasp will show up for a couple of scenes as well. Here's what Evangeline Lilly said: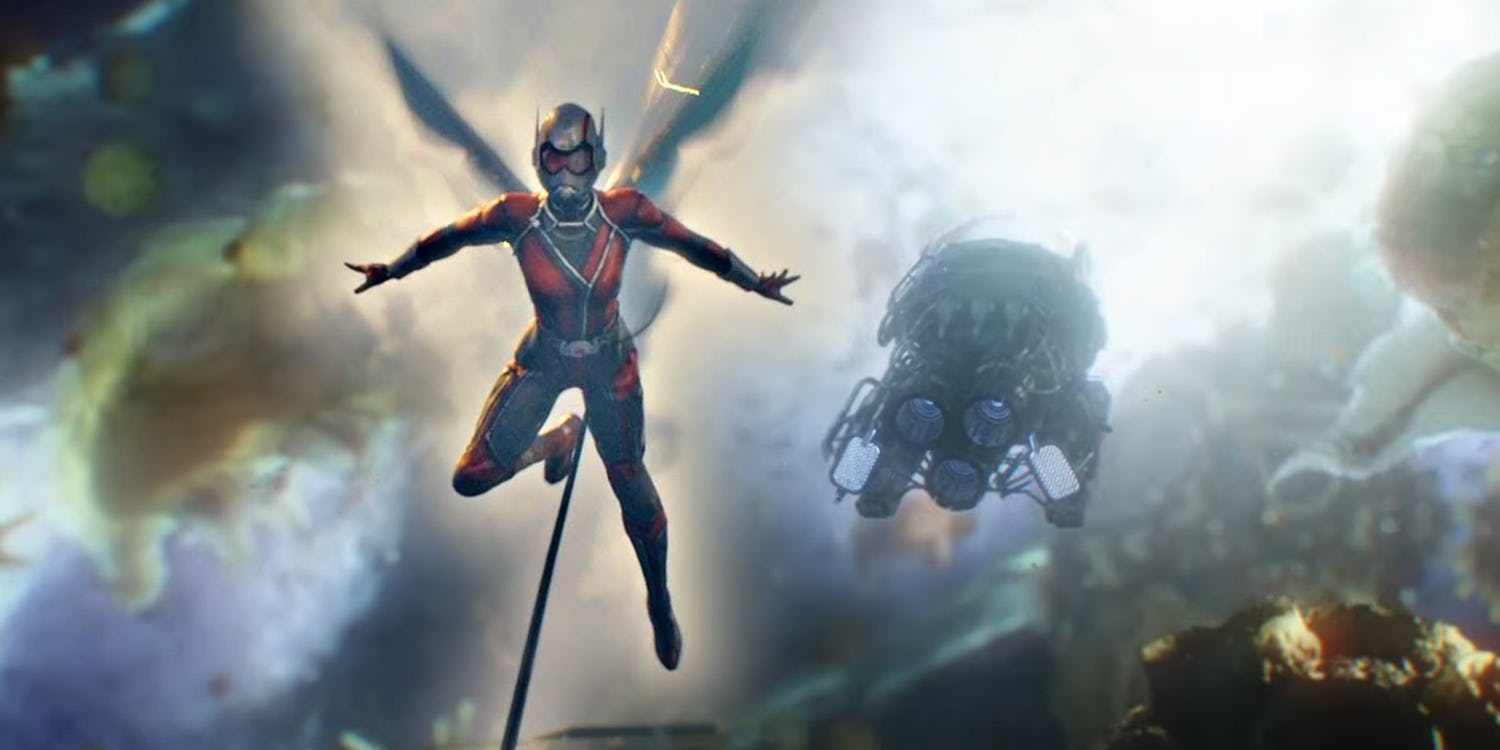 "When I heard about Infinity War and the direction that they're heading, I did have this moment of realizing, oh, wow, there's a bit of a déjà vu for me with the Lost franchise. We are hitting that Lost Season 4 space where everything's about to shift, and you're about to lose the solid ground underneath you. And Ant-Man and the Wasp, of course, will play a part in that. Those characters are experts in the quantum realm".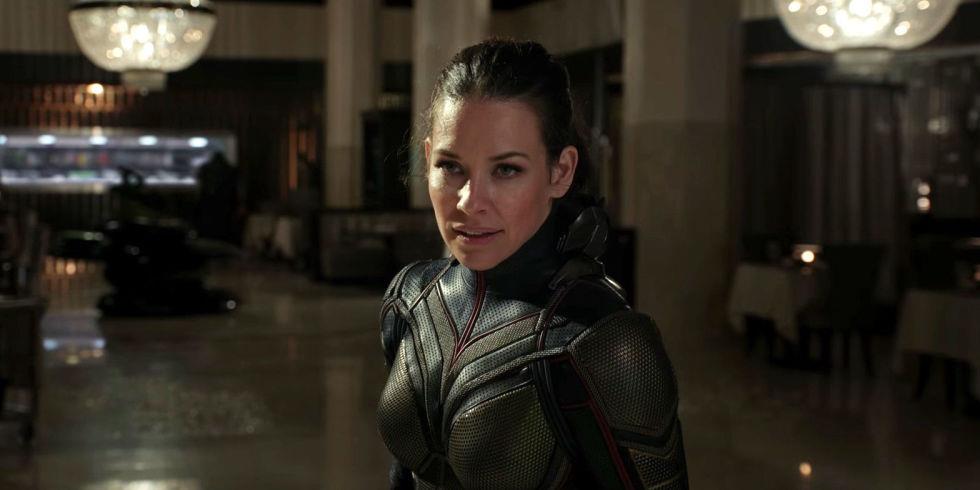 "I am shooting both but a lot less so than Paul. My character is a lot less prominent in Avengers than his is. I've only done one day on Avengers thus far, and then I do some more after I wrap on Ant-Man and the Wasp, but they will come back to back. I'm not sure if I'll be able to leave Atlanta before I start shooting the Avengers. I think I'm just stuck here."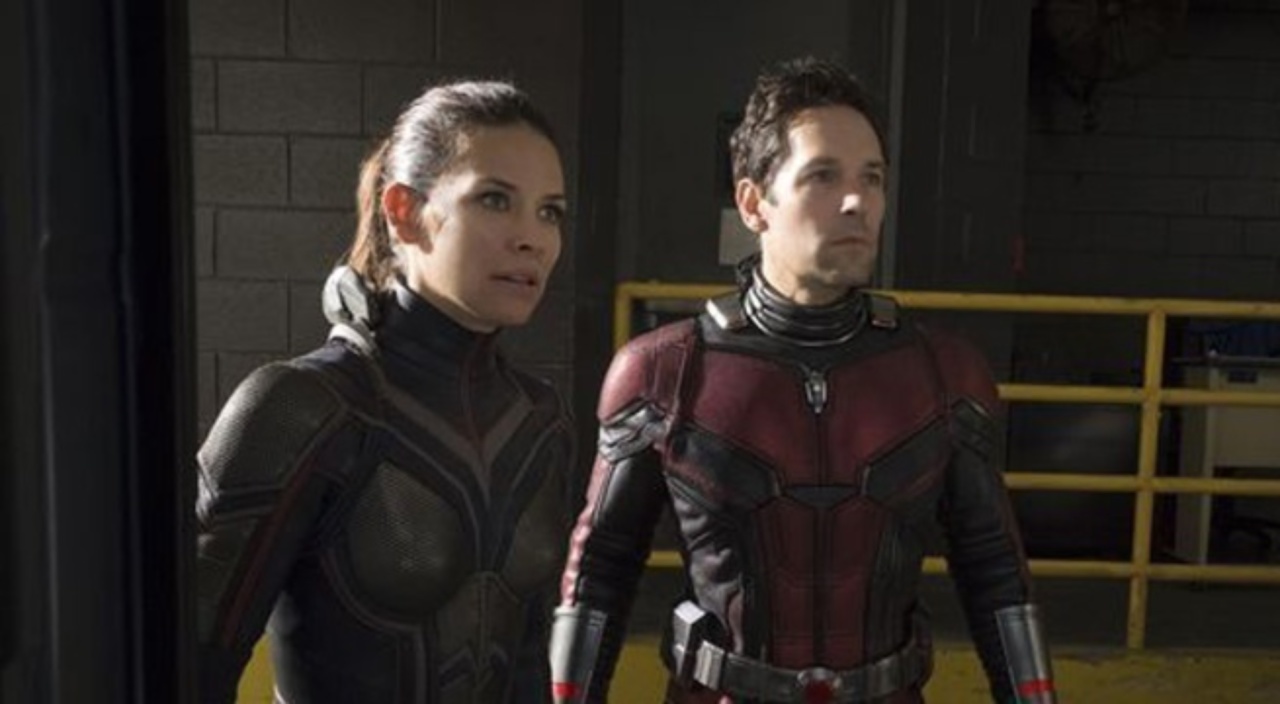 "Frankly, if it wasn't Kevin at the helm, I think I would be very, very nervous to be losing these pillars and the people who paved a way for characters like the Wasp. When he walked me through the general story arc of Infinity War, it dawned on me: oh, I understand now, we're moving into this new Phase. The color of that new Phase can be clearly seen emerging through Ant-Man, Guardians of the Galaxy, and Thor: Ragnarok. It's just a more colorful, more playful, heightened reality that we're going to enter."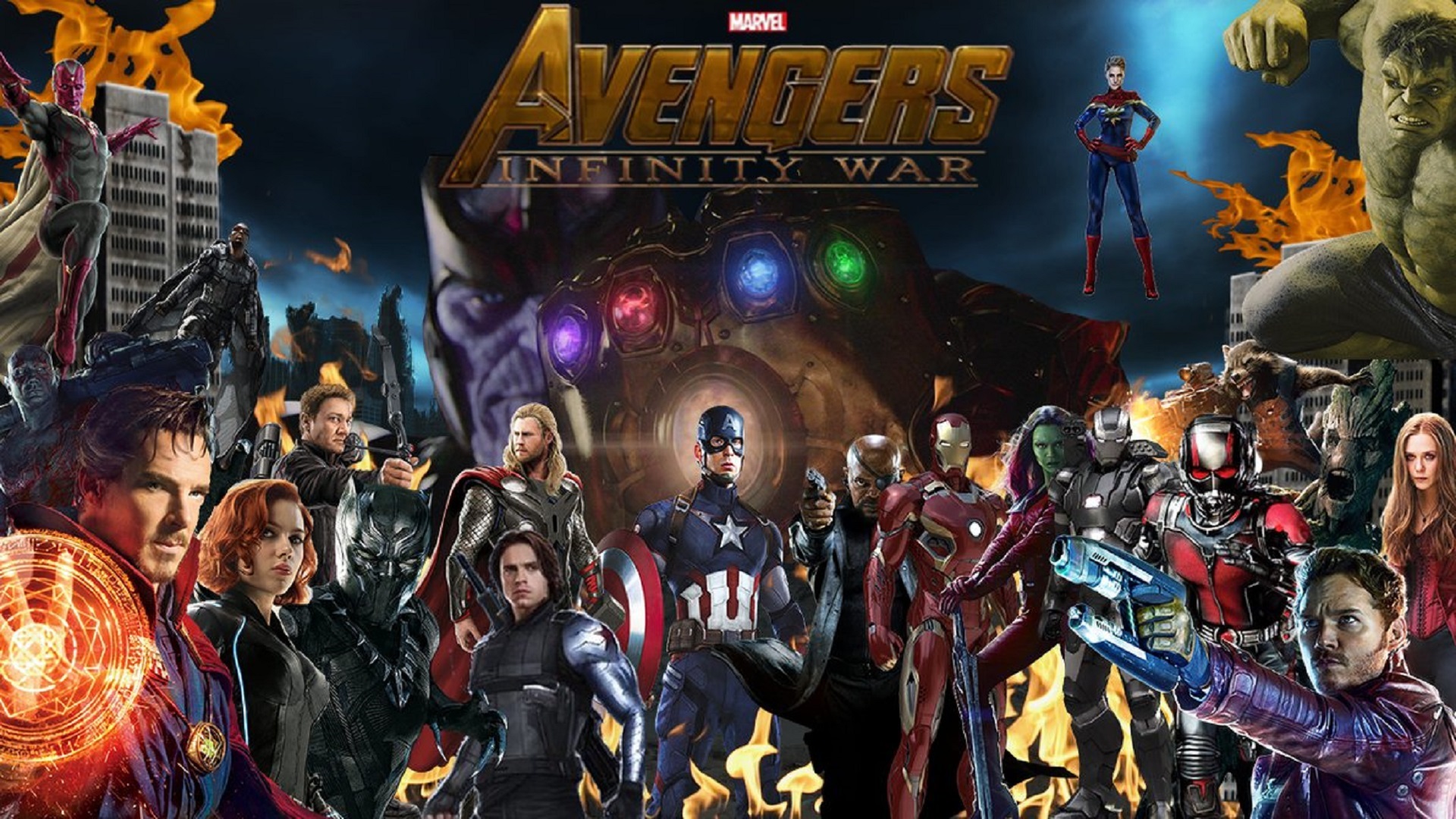 While Avengers 4 is more than a year away, we can still enjoy the Marvel extravaganza as Infinity War hits the theaters on April 27th, 2018. It is directed by Russo brothers who are a masterful duo when it comes to directing big comic-book ensemble movies. It is produced by Marvel top executive Kevin Feige along with a set of executive producers including God of Marvel comics Stan Lee, Louis D'Esposito, Victoria Alonso, Michael Grillo etc. The screenplay has been written by a talented duo – Christopher Markus and Stephen McFeely.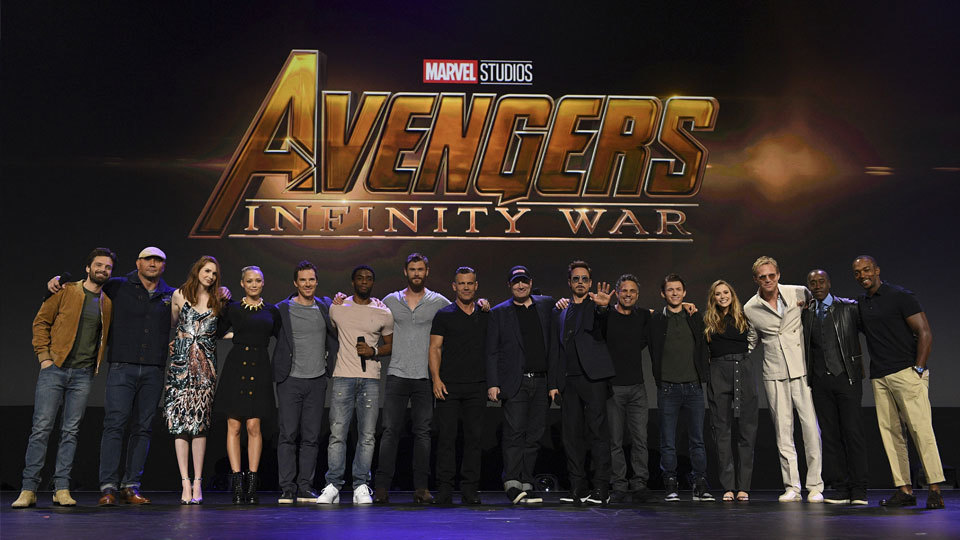 The cast is truly outstanding as it features some of the biggest stars under single roof including Robert Downey Jr. (Iron Man), Chris Evans (Captain America), Chris Pratt (Star Lord), Sebastian Stan (Winter soldier), Anthony Mackie (Falcon), Chris Hemsworth (Thor), Tom Hiddleston (Loki), Mark Ruffalo (Hulk), Bradley Cooper (Rocket Raccoon), Vin Diesel (Groot), Pom Klementieff (Mantis), Scarlett Johansson (Black Widow), Zoe Saldana (Gamora), Jeremy Reiner (Hawkeye), Benedict Cumberbatch (Dr. Strange), Benedict Wong (Wong), Tom Holland (Spiderman), Letitia Wright (Shuri), Chadwick Boseman (Black Panther), Paul Rudd (Ant-Man), Elizabeth Olsen (Scarlett Witch), Karen Gillian (Nebula), Dave Bautista (Drax), Paul Bettany (Vision), Josh Brolin (Thanos).
The official synopsis for the movie reads: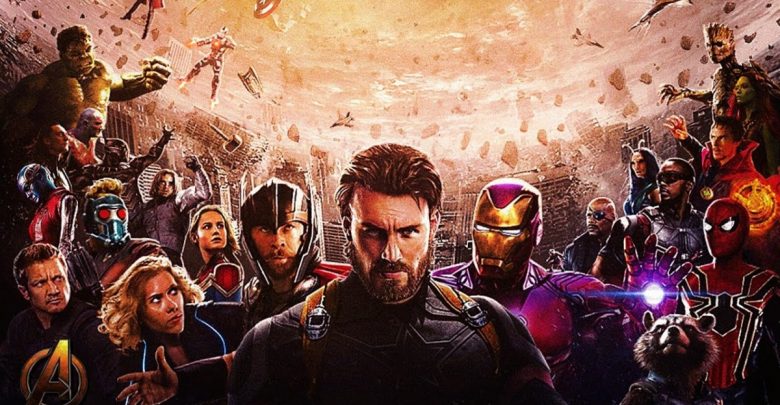 "As the Avengers and their allies have continued to protect the world from threats too large for any one hero to handle, a new danger has emerged from the cosmic shadows: Thanos. A despot of intergalactic infamy, his goal is to collect all six Infinity Stones, artifacts of unimaginable power, and use them to inflict his twisted will on all of reality. Everything the Avengers have fought for has led up to this moment – the fate of Earth and existence itself has never been more uncertain".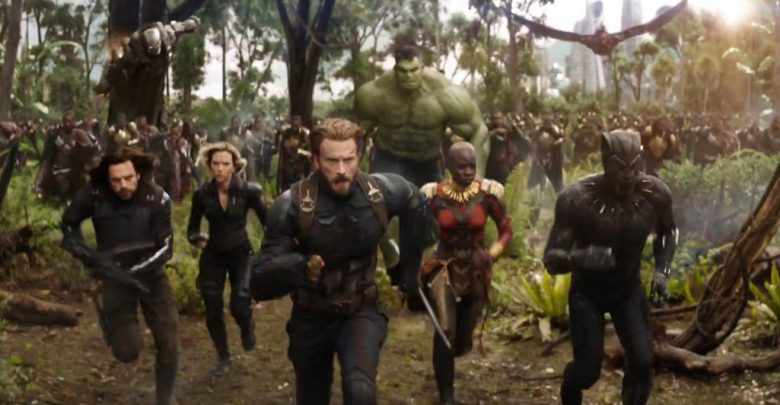 "An unprecedented cinematic journey ten years in the making and spanning the entire Marvel Cinematic Universe, Marvel Studios' "Avengers: Infinity War" brings to the screen the ultimate, deadliest showdown of all time. The Avengers and their Super Hero allies must be willing to sacrifice all in an attempt to defeat the powerful Thanos before his blitz of devastation and ruin puts an end to the universe".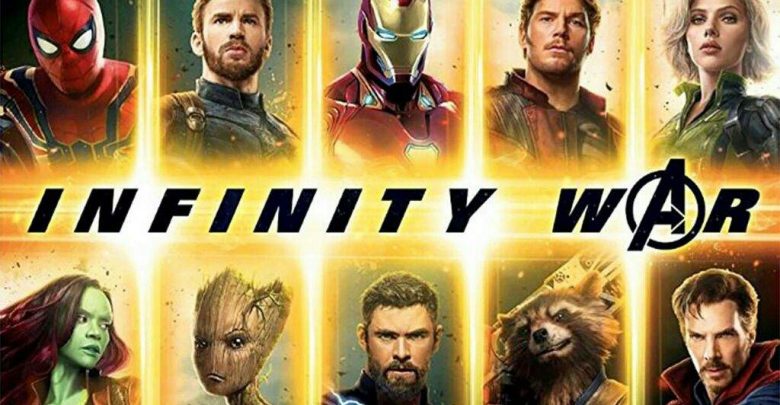 Iron Man, Thor, the Hulk and the rest of the Avengers unite to battle their most powerful enemy yet — the evil Thanos. On a mission to collect all six Infinity Stones, Thanos plans to use the artifacts to inflict his twisted will on reality. The fate of the planet and existence itself has never been more uncertain as everything the Avengers have fought for has led up to this moment.
Don't Miss: Here's What You Need to Know About Avengers Infinity War Deleted Scenes!