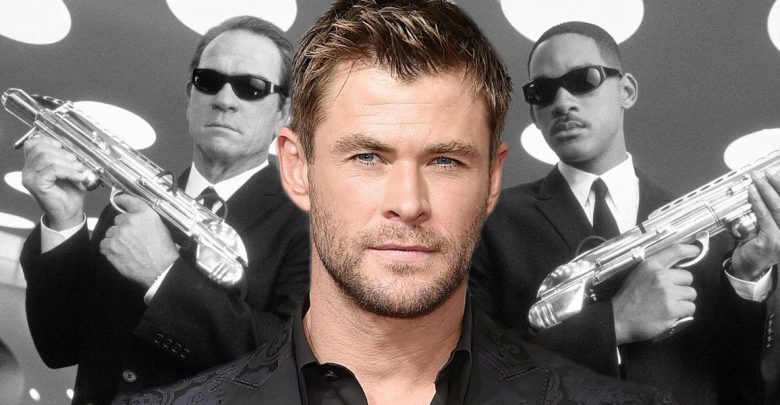 The Men in Black series of movies have been pretty darn successful compared to the rest of the movie franchises in the same genre. Men in Black featured Will Smith and Tommy Lee Jones as Agent J and Agent K in a world where the MIB organization was tasked with regulating information regarding the presence of alien life on Earth as well as saving the world from extraterrestrial threats.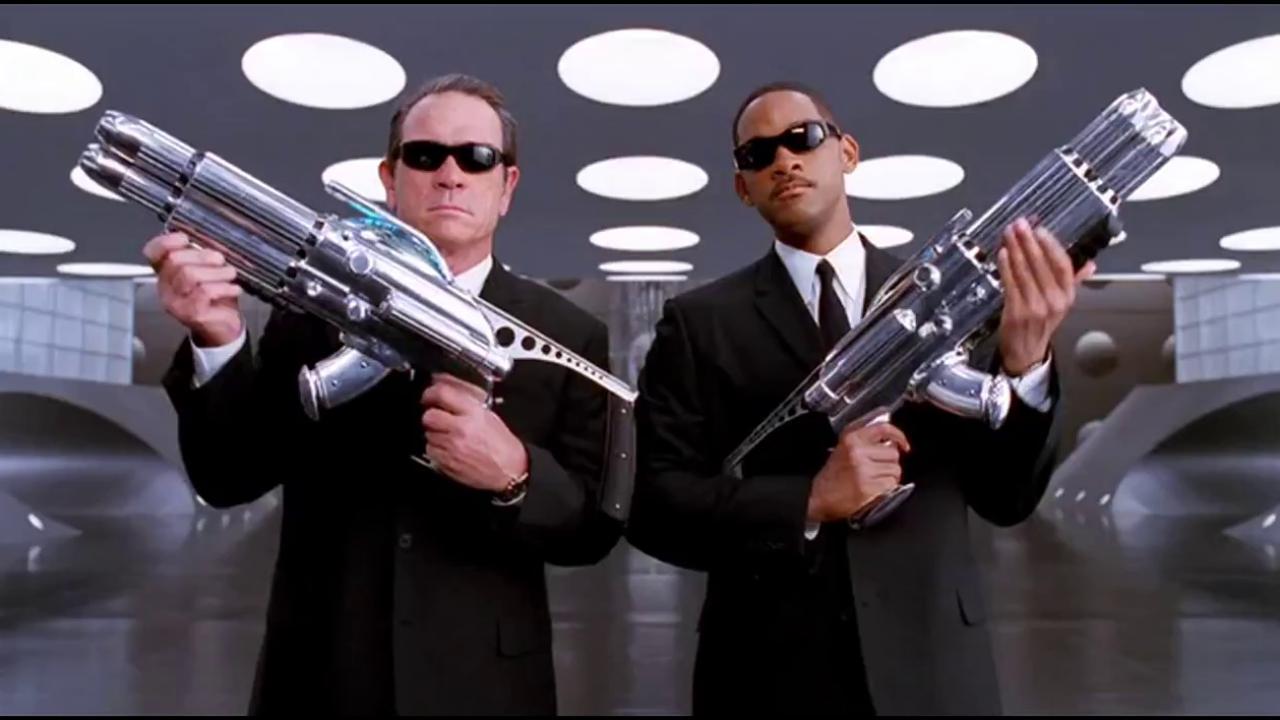 MIB 2 featured the duo again as they try to stop another world ending threat. MIB 3, their most successful venture yet, featured Smith and Josh Brolin as the titular agents. The latest news about the Men in Black Spinoff is that it won't be featuring Will Smith and Tommy Lee Jones or Josh Brolin as Agent J and Agent K.
In fact, there will be new characters this time. It has been confirmed that the Men in Black Spinoff movie will feature Thor Ragnarok stars Chris Hemsworth and Tessa Thompson in lead roles.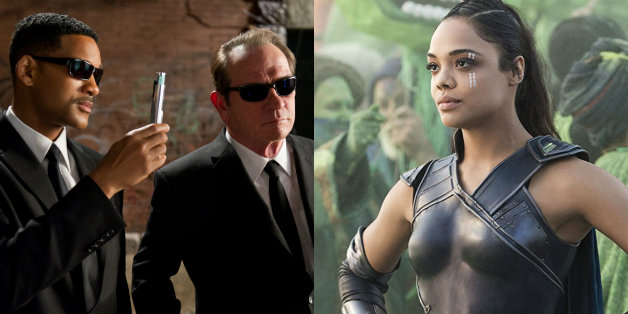 Tessa Thompson played Valkyrie in Thor: Ragnarok, the hot-headed and alcoholic rogue Asgardian warrior angel who joins hands with the fallen God of Thunder to defeat Goddess of death Hela and save Asgard. But even together they were unable to take on really powerful Hela, in the end, they managed to rescue Asgardians but Ragnarok prophecy did come true. Chris Hemsworth is better known as Thor Odinson, the God of Thunder and King of Asgard in the Marvel Cinematic Universe.
Sony has had quite a few setbacks trying to revive the Men in Black franchise. There were even talks of making the franchise cross paths with 21 Jump Street. Hopefully, it never happened. The Men in Black franchise will be getting a reboot of sorts. Agent J and Agent K will no longer be the stars of the show. Chris Hemsworth and Tessa Thompson have been cast as the male and female lead respectively.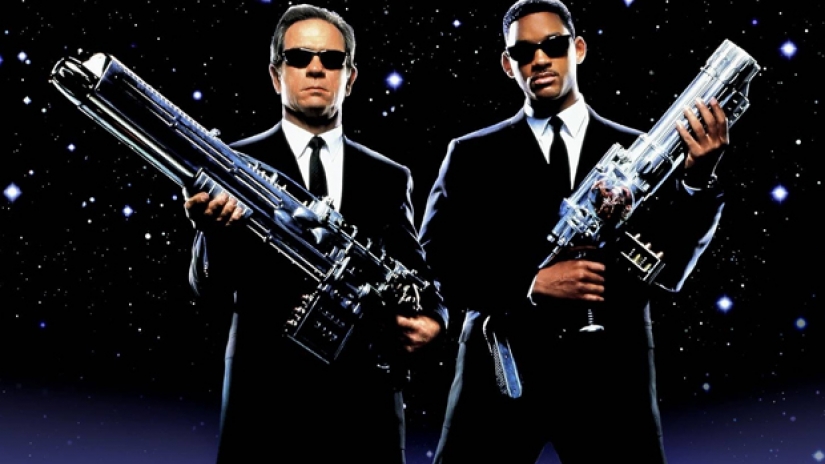 Will Smith and Tommy Lee Jones were elevated to legendary status as the Kings of Sci-Fi Comedy with the Men in Black movies doing extremely well at the box office. Can Hemsworth and Thompson do the same? Will Hemsworth and Thompson recreate the magic that they created in Thor: Ragnarok? or Is this just wrongful casting on the part of the studio?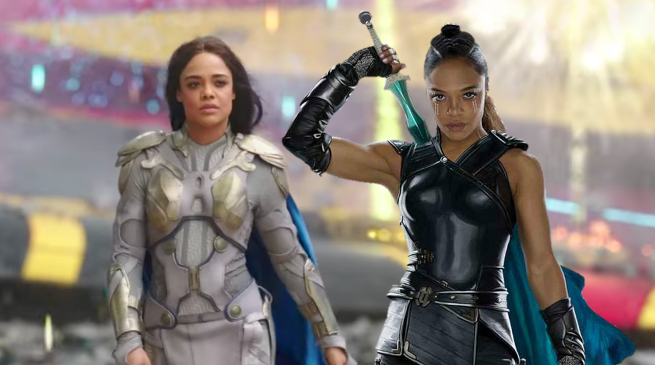 Sony reportedly wanted to make the movie a little diverse. So they wanted a person of color to portray the female lead and another older man to form the Chris Hemsworth's alien ass kicking team. They have finally found the former while the search for the latter is reportedly still ongoing.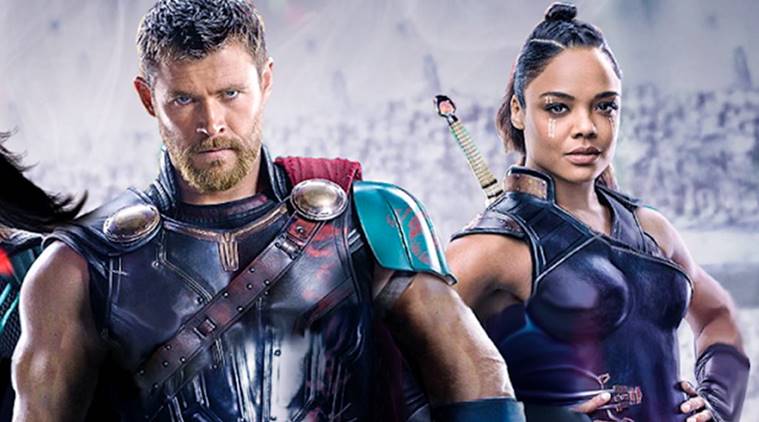 The Hollywood Reporter claims Sony has decided to cast Thompson as the female lead of the Spinoff movie. Tessa Thompson as Valkyrie and Chris Hemsworth as Thor showed their incredible chemistry and comic timing on screen in Thor Ragnarok.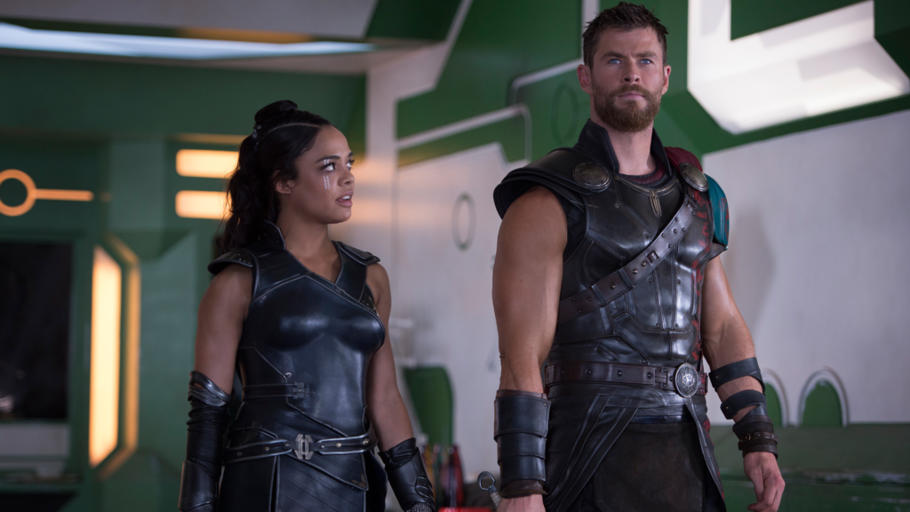 Sony is hopeful that they could continue their same vigor in the Men in Black spinoff too. It has been all but confirmed that the Men in Black Spinoff movie is going to be an official Thor Ragnarok reunion for the stars. The duo has already shouldered a sci-fi comedy to blockbuster status. The Men in Black franchise, under Hemsworth and Thompson, could be headed the same way.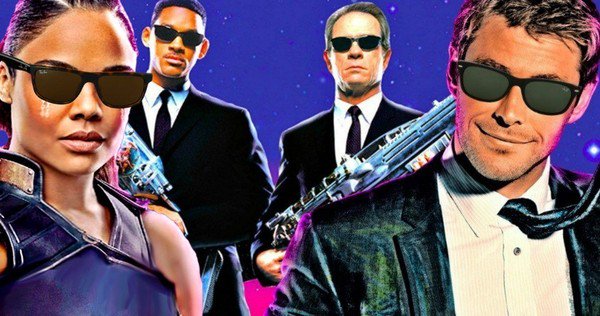 Tessa Thompson has been quite busy lately. Her role as Valkyrie in Thor Ragnarok was so critically acclaimed that fans wished she could continue her role even if Thor perishes at the hands of Thanos in Avengers: Infinity War. She will definitely have few scenes in the Infinity War as Thanos is an existential threat to the entire universe whether you are on Planet Sakaar or Asgard or Earth.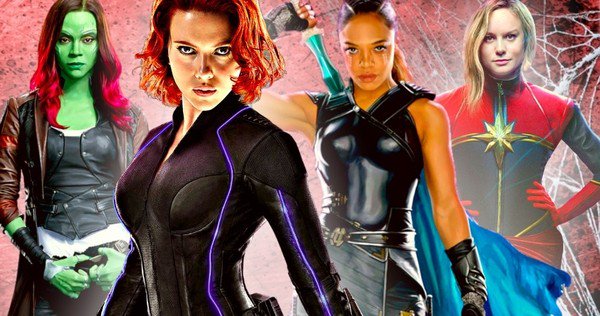 Thompson has also been a vocal supporter for an MCU all-female movie. This is not something new but this time Marvel's leading ladies namely Scarlett Johansson (Natasha Romanoff aka Black Widow), Zoe Saldana (Gamora), Karen Gillian (Nebula), Pom Klementieff (Mantis) and Brie Larson (Captain Marvel) were part of the group effort led by Thompson.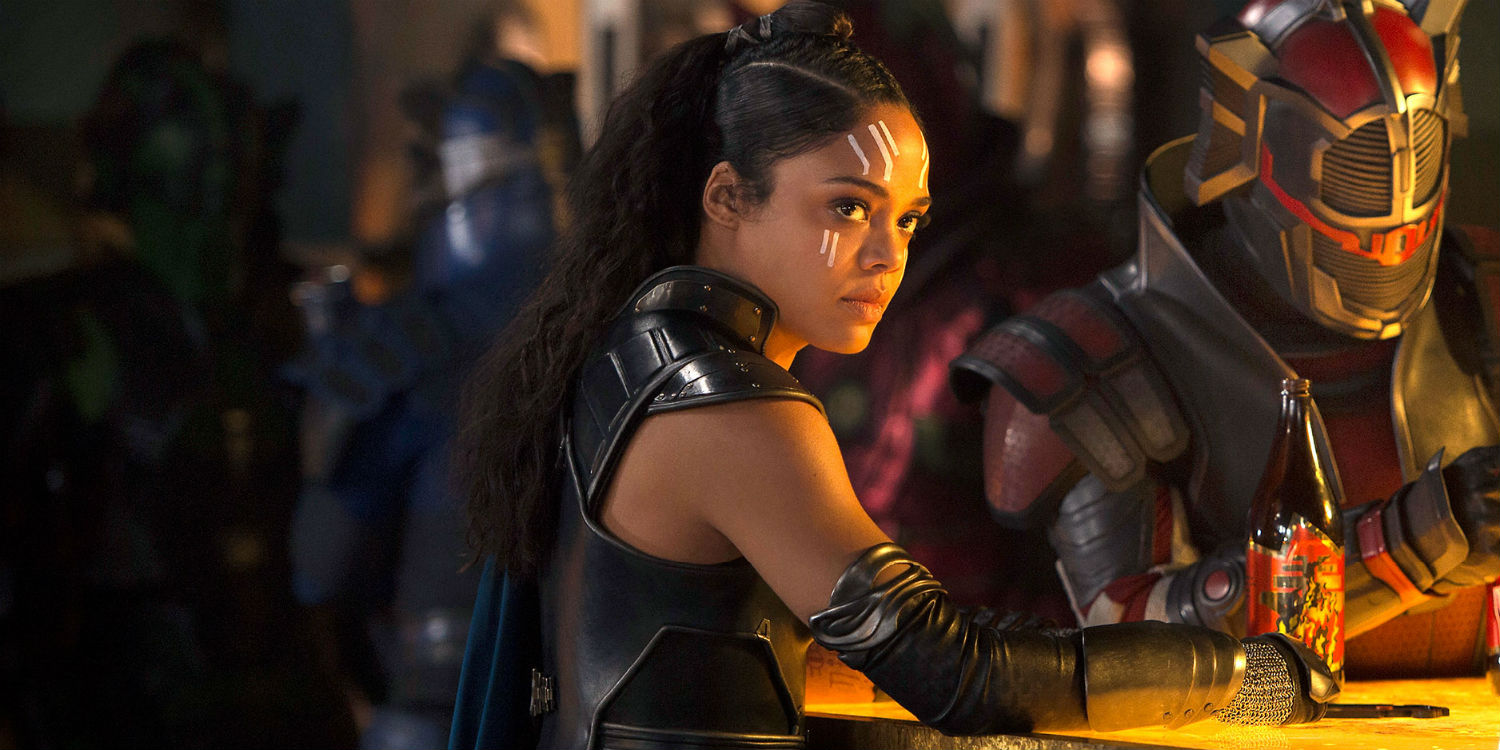 Tessa Thompson explained that a particular scene in the upcoming Avengers Infinity War where all female superheroes are clubbed together became an inspiration for an all-female movie. Here is what she said:
"I think in that group was Brie Larson, myself, Zoe Saldana, although she ran off to the bathroom, I think, so she came midway through the pitch but she had been in the rev-up to it. Scarlett Johansson. Pom Klementieff and Karen Gillan, who are both in the Guardians movies. Yeah, I think it was that group. We were just sort of all in a semicircle talking, and it just came up, because none of us really worked together – well, I suppose Zoe, and Karen, and Pom – and wouldn't it be nice if we could all work together?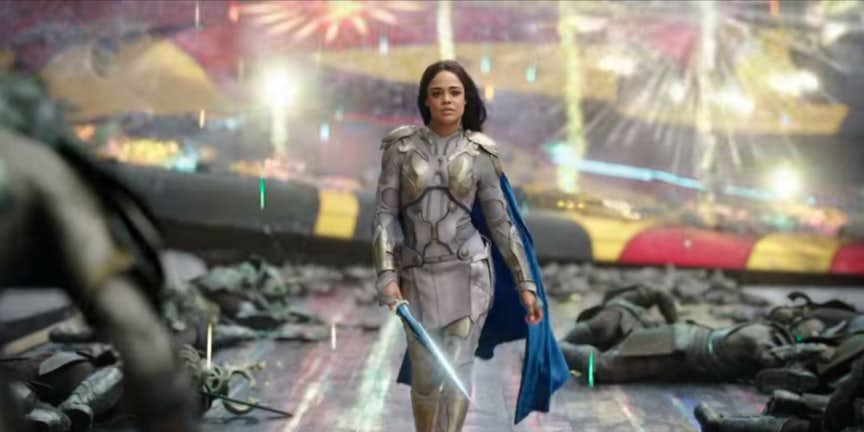 "And we were sort of speculating on their ways in which it might happen in Infinity War, or might not happen," she continued. "And we thought, 'No, we should just have a whole movie where we know every day we're going to arrive and get to work together.' So we just ran right up to Kevin Feige and started talking about it."
She praised Marvel head Kevin Feige for being a sport and said:
"That's the thing that's so fantastic about Kevin is you always get general interest from him. At least when you start speaking, and then you might get 10 minutes in, and you sense that maybe something is not as exciting. But no, he's really open to collaboration and wants to hear what we're interested in."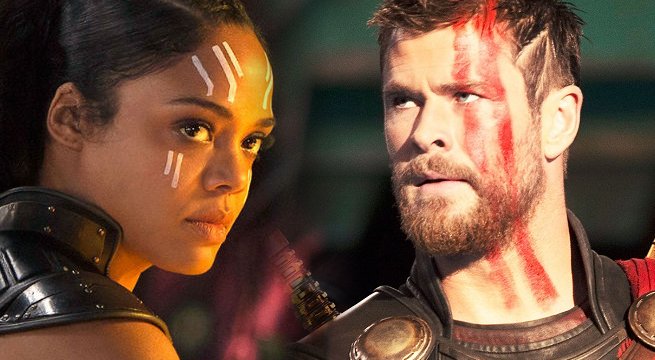 We are not sure if that happens anytime soon but until then, Thompson can romance Hemsworth again in the Men in Black spinoff. The dynamic between Valkyrie and Thor in the MCU movie was pretty impressive and the interactions were hilarious. Thompson as Valkyrie was spot on and made us fall in love with her. The audience did not feel the absence of Jane Foster played by Natalie Portman in the first two Thor movies. Maybe Sony is aiming for a similar to and fro motion between the characters in their own movie.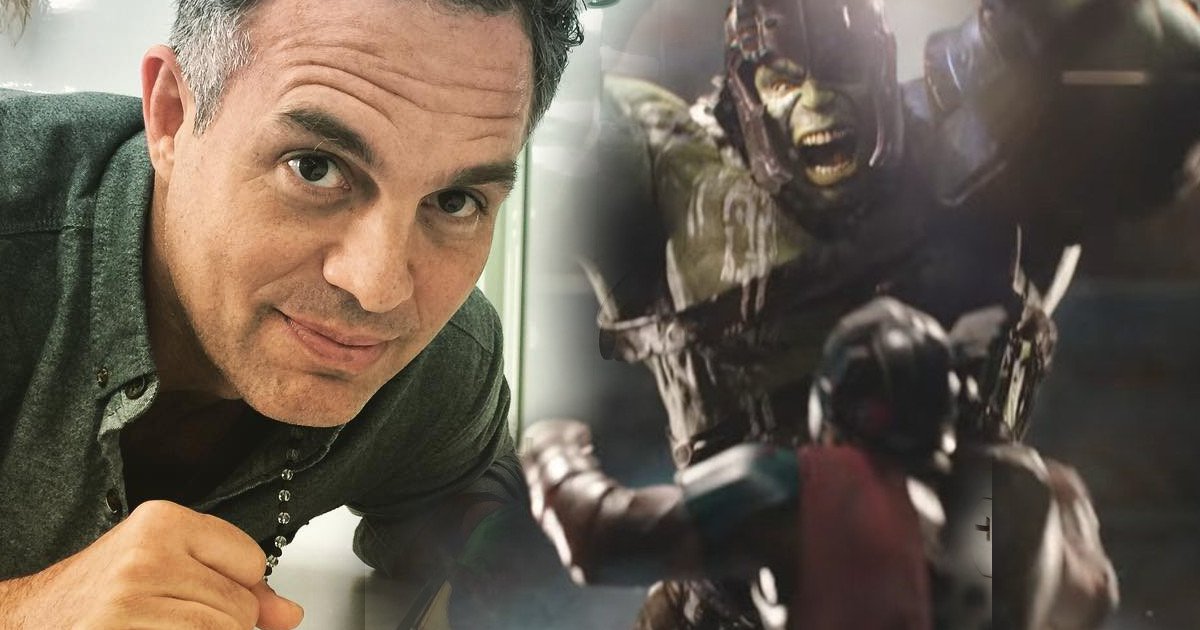 As for the other guy joining Hemsworth and Thompson, we are still not sure who could that be. The actor to portray the old guy hasn't still been decided yet.
We have three recommendations for Sony if they really want the MCU Star power to launch their movie. The First is Mark Ruffalo who plays the Hulk in the MCU. Idris Elba is our second choice. He plays Heimdall in the MCU. Last but not the least, Anthony Hopkins aka MCU's Odin could also be a good choice for the role. It does not matter who will they end up choosing as all these three individuals are fabulous actors and can adapt themselves to any genre or role and does justice to their parts.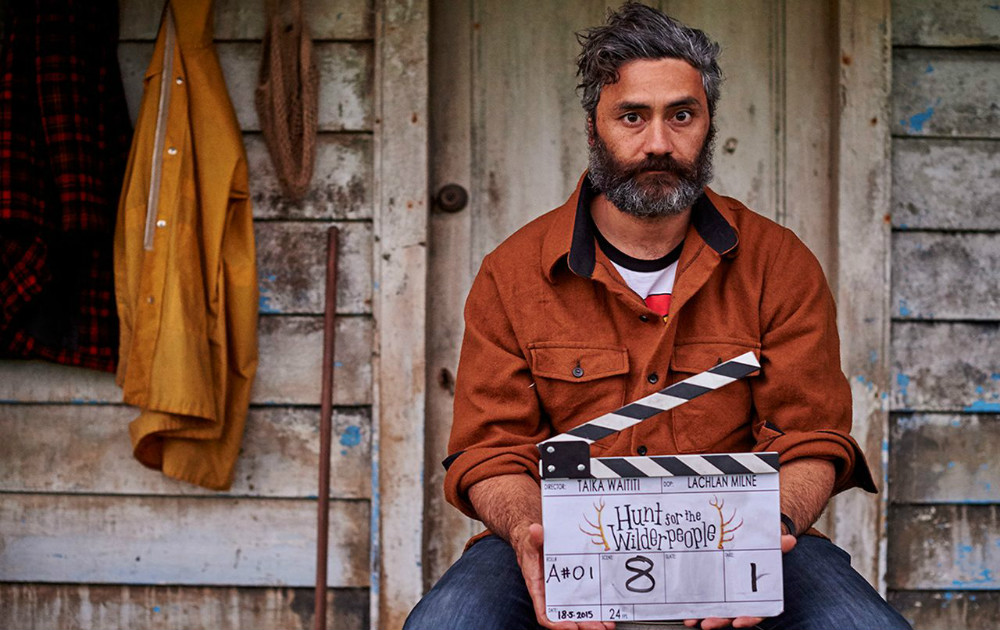 The Director of the movie is not Taika Watiti (director of Thor: Ragnarok) but F. Gary Gray of Straight Outta Compton and The Fate of the Furious fame. The screenwriters of the movie include Matt Holloway and Art Marcum who were Iron Man writers. So it is not a complete Thor: Ragnarok reunion but it is definitely MCU reunion. The movie is slated to release worldwide on June 14, 2019.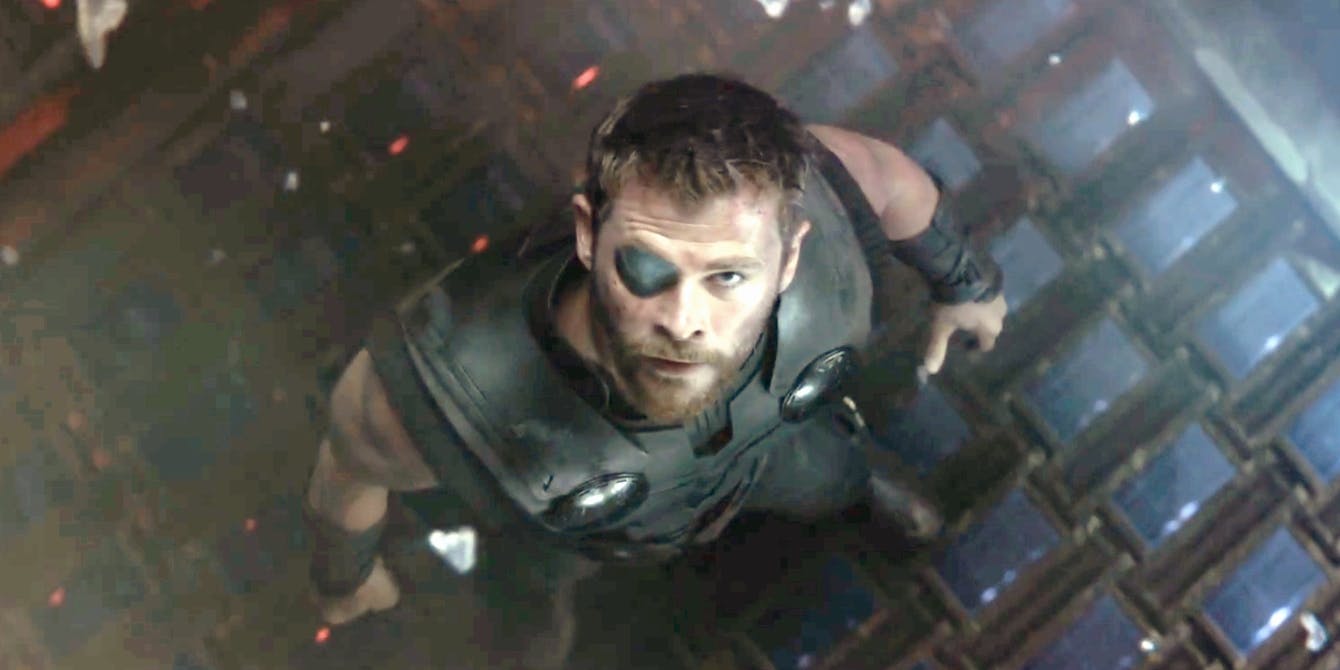 The project is still under a cloud of secrecy and important details are yet to come out. It is not confirmed if Jones and Smith will make a cameo or guest appearance in the spin-off or not. According to credible sources, it is more like an "ensemble piece than a two-hander." Well, if you find it difficult to wait till 2019, you can get a dose of Thompson in the second season of HBO's Westworld and the upcoming sequel to hit film 'Creed' whereas Chris Hemsworth will be seen in Avengers Infinity War to be released on April 27, 2018.
We will keep you posted on further updates. Keep reading QuirkyByte for all the Hollywood and comic book related news. CHEERS!
Don't Miss: The Real Villain of Deadpool 2 Has Been Revealed And It's Not Cable