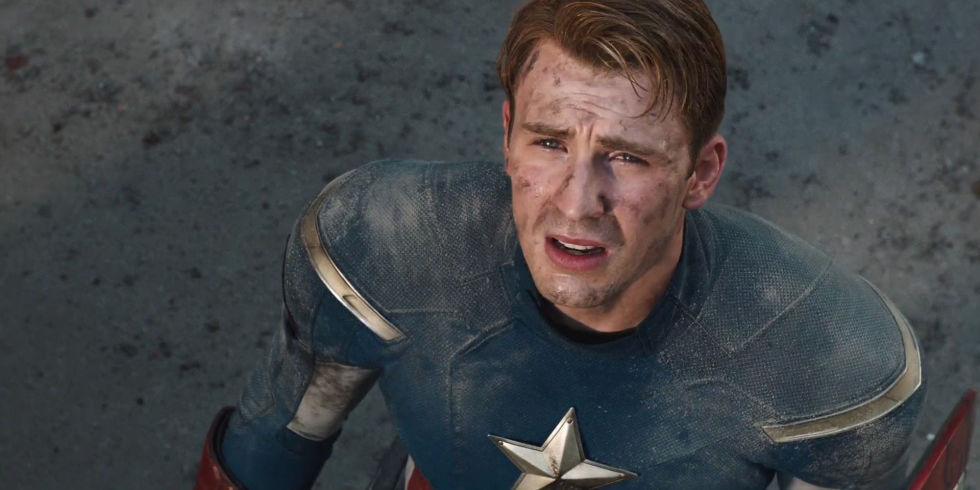 This article is not about comparing Marvel and DC comics, but right at the start, we would like to say Marvel comics has become more of a risk taker than DC. They are foraying into storylines which till yesterday fans thought were impossible, but now they are the new normal. It's another thing if they create a connect with the comic book readers or annoy the hell out of them. But plots in Marvel comics have become more sensational and unpredictable if I may say.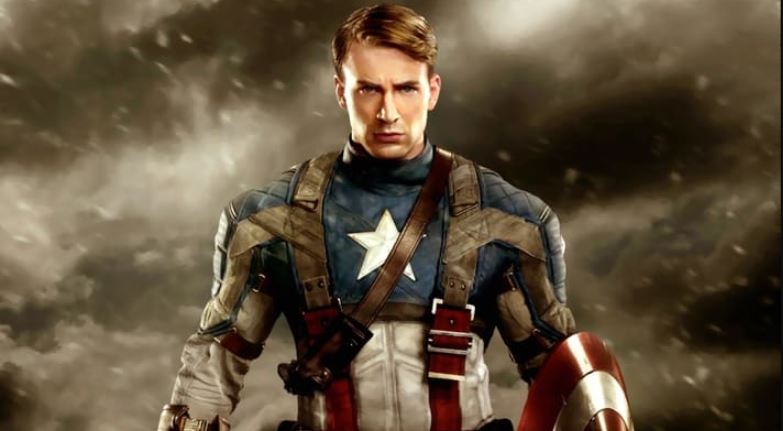 If there is one major character with whom Marvel has taken a lot of creative liberties, it has to be Steve Rogers aka Captain America. We know that Cap is the most revered, admirable and patriotic superhero for the American public. He is someone you can't take a risk with. He has a certain aura, he always has the flag around him and millions of people are inspired by his heroic deeds and sacrifice. He puts his country first, then his team and finally himself. Nothing can ever go wrong with him….right…..No wrong…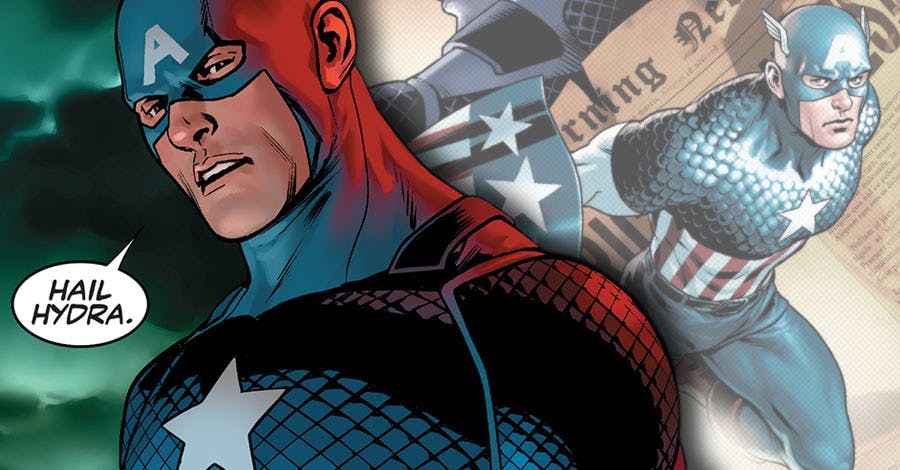 Shockingly, Captain America was revealed to be a mole or traitor in the recent Marvel comics titled Captain America: Steve Rogers # 1 created by Joe Simon and Jack Kirby who actually conceived and brought the character to life 75 years ago. He was shown to be a sleeping member of Hydra, an organization whose sole purpose is to destroy S.H.I.E.L.D. Elisa Sinclair, someone who rescued the young Steve Rogers from his abusive father is shown as a member the HYDRA Society in the 1920s, and she claimed Steve Rogers and his mother joined HYDRA as well.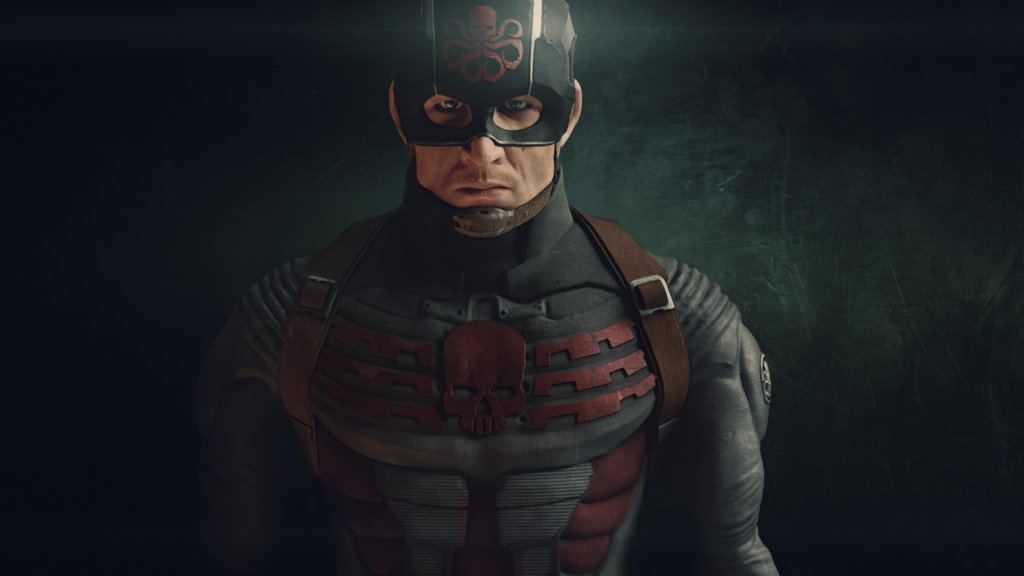 Fans thought for a moment, maybe Marvel comics is messing with them and soon it will be revealed that it is someone else who was impersonating Cap and the real Cap will take him down. But the exact opposite happens, and instead of stopping there he became an evil god. He got himself on the World council that oversees world affairs. He took over S.H.I.E.L.D. as well as H.Y.D.R.A as he killed the top leadership of both the organizations. On one hand, he destroyed Red Skull and on the other, he got Deadpool (yeah….you read it right) assassinate Agent Coulson.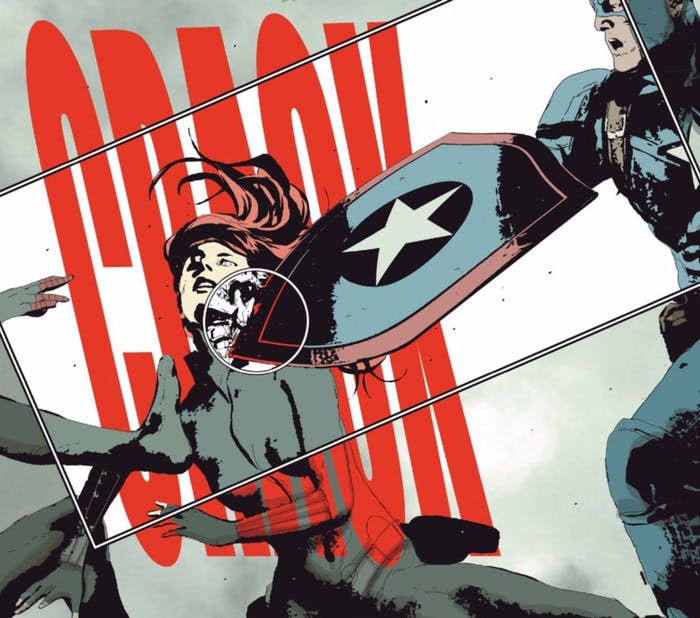 Finally, he even killed Black Widow in Secret Empire #7 as she came for Cap with a small team comprising of Ms. Marvel, Miles Morales. Ulysses, the inhuman predicted that it would be Miles Morales who will kill Hydra Cap. As Morales attempts to kill Cap, Black Widow intervened and tried to fight him instead got her neck snapped by the shield. Yes, down goes Natasha Romanoff. Well, there is no coming back from this ever.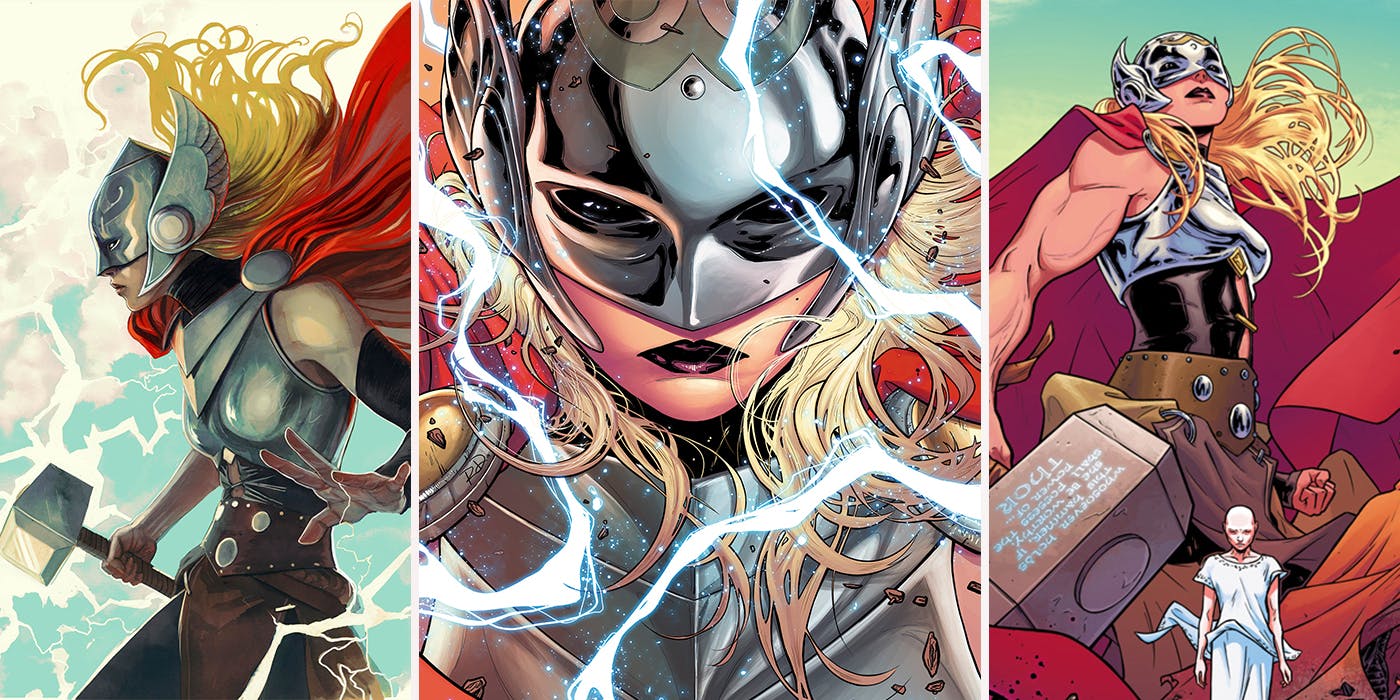 And now Marvel Comics is about to do the impossible again. After transforming Thor's girlfriend into the new Thor, making Peggy Carter the new Captain America and turning Frank Castle into the cosmic-powered Ghost Rider, Marvel Comics is about to enter the next level of crazy. Marvel is all set to introduce Captain America's son and grandson.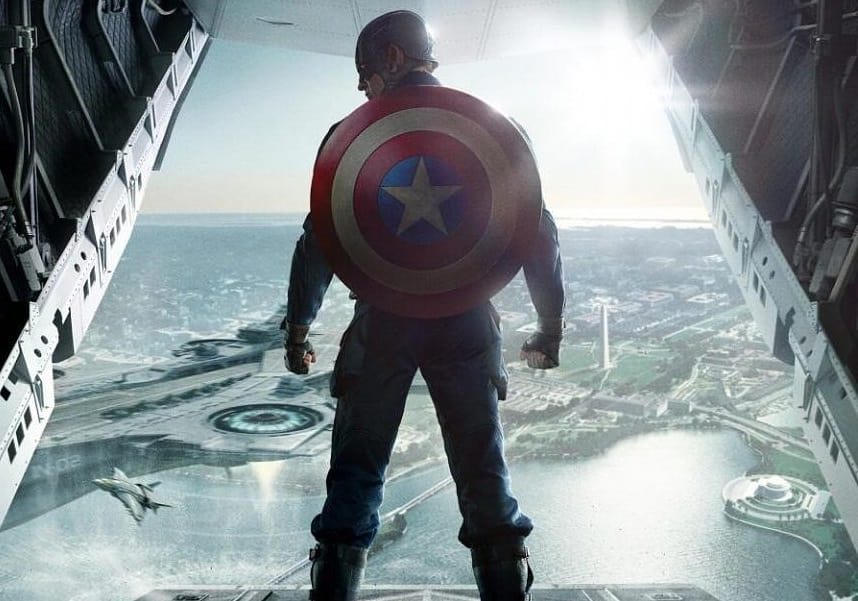 Captain America, the original Super Soldier, is a guy everyone is aware of within the comic book community and the movie buffs in general. Started off as a frail-looking man with a penchant for patriotism, Steve Rogers wanted to help his country defeat the Nazis in Europe.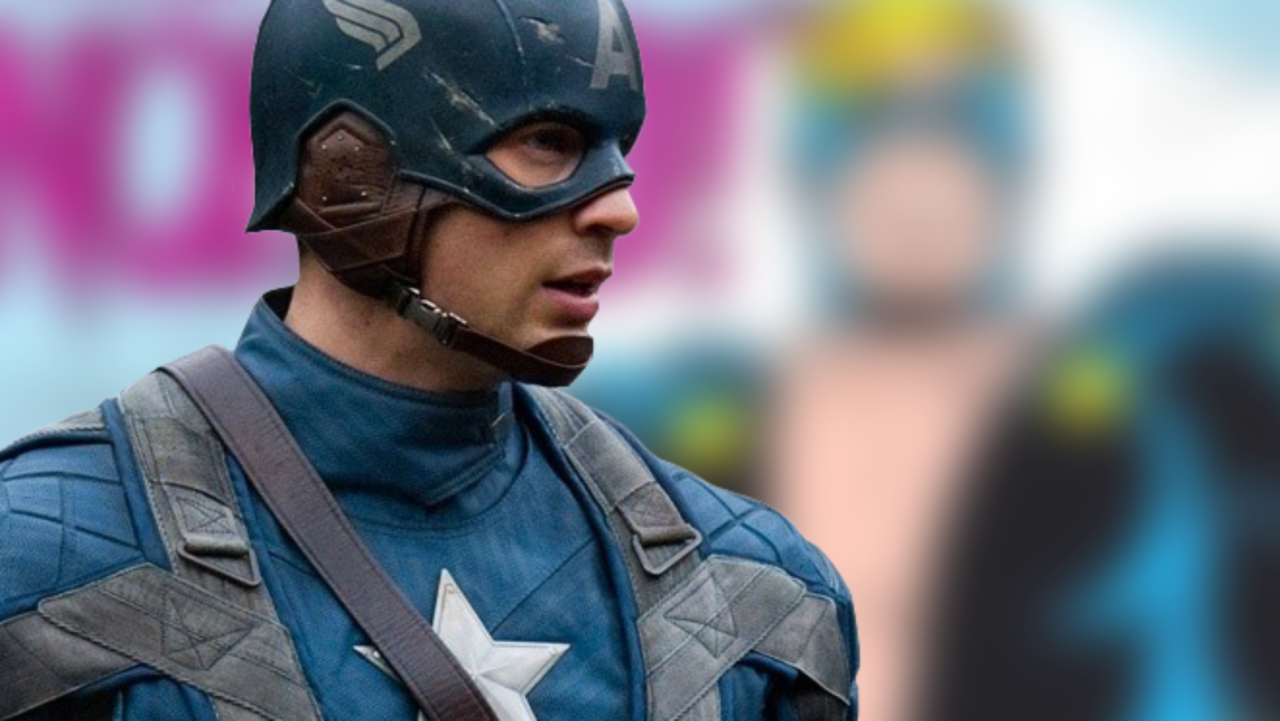 But the problem was he was not as strong as his he was a patriot. Multiple times he applied to join the army. He was rejected each time. Erskine, a defector Nazi scientist who now worked for the Allies saw the good in Rogers and his good-natured soul. So he helps Rogers get a fighting chance (quite literally) at kicking Nazi ass.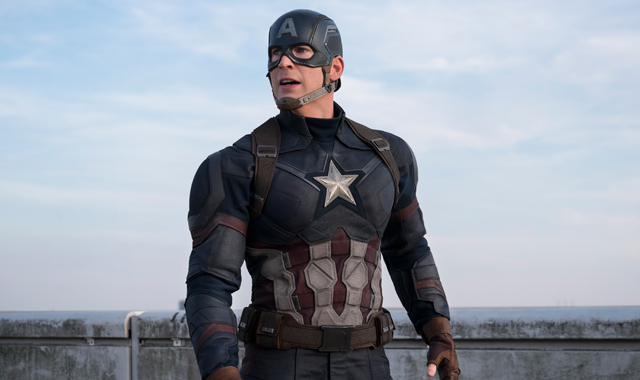 Using a secret government-sanctioned experiment to create the perfect soldier; Erskine transformed Steve Rogers into the man he is better known as today. And thus, Marvel's Red, White and Blue boy scout was born.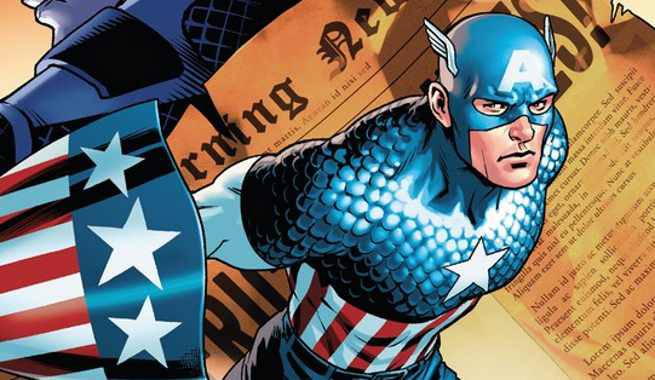 And now it looks like, Captain America's legacy is about to blow wide open. Marvel's reboot is turning over completely new and unexplored leaves with respect to its flagship and iconic characters. Thor has been made unworthy of Mjolnir, Doom was made Iron Man, the long-dead Wolverine is back with an Infinity Stone and now this – Captain America had an affair. It's like it is raining plot twists and turns. How could the most idealistic and noble of men succumb to temptation? Or did Captain America elope? Was Captain America hiding her secret wife from the world this whole time??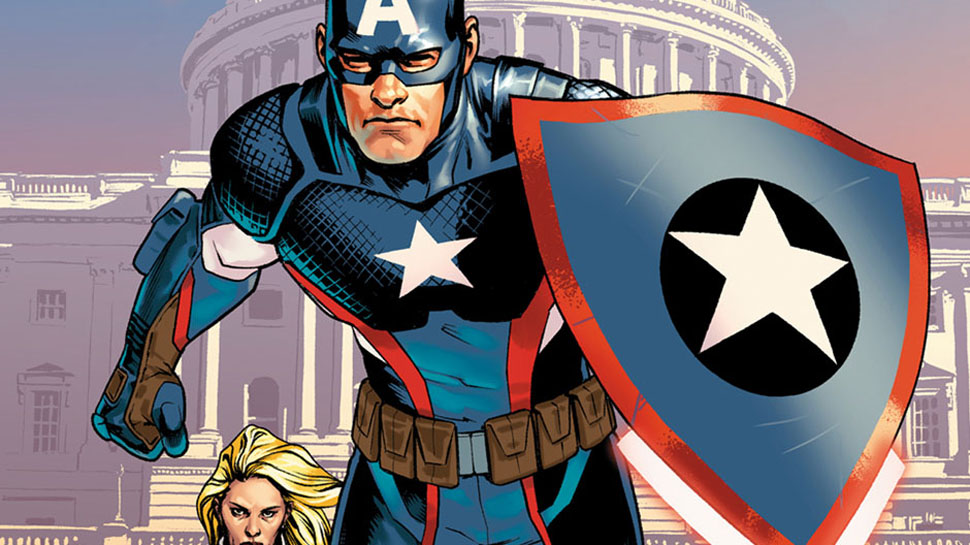 Fear not for nothing of that sort is about to happen. Captain America #701 will introduce the 'Promised Land' story arc. The writer for the arc is Mark Waid and the artwork is credited to a newbie artist called Leonardo Romero. The arc will involve jumping into the far-flung future where Captain America's legit, not-a- secret-affair-born; grandson is living in a utopian and free society. The year the arc is set in is 2314. Go Figure.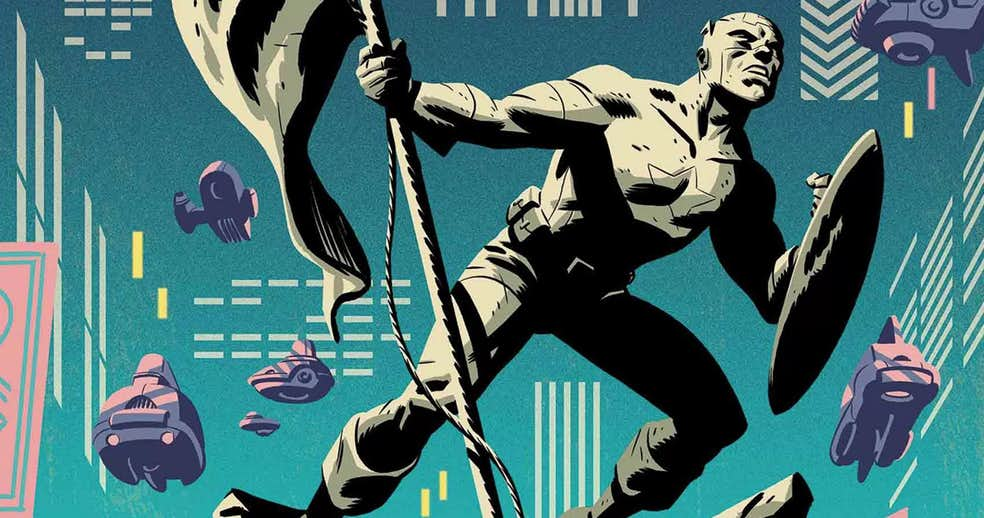 The official synopsis for Captain America #701 reads:
The year is 2314, and the grandson of Steve Rogers lives in the utopian America of which his ancestor dreamed. The legacy of Captain America has been realized — but something sinister lies beneath the surface! Leonardo Romero (HAWKEYE) joins Mark Waid for this very special look into the tomorrow of Captain America, featuring guest contributions from notable artists past and present!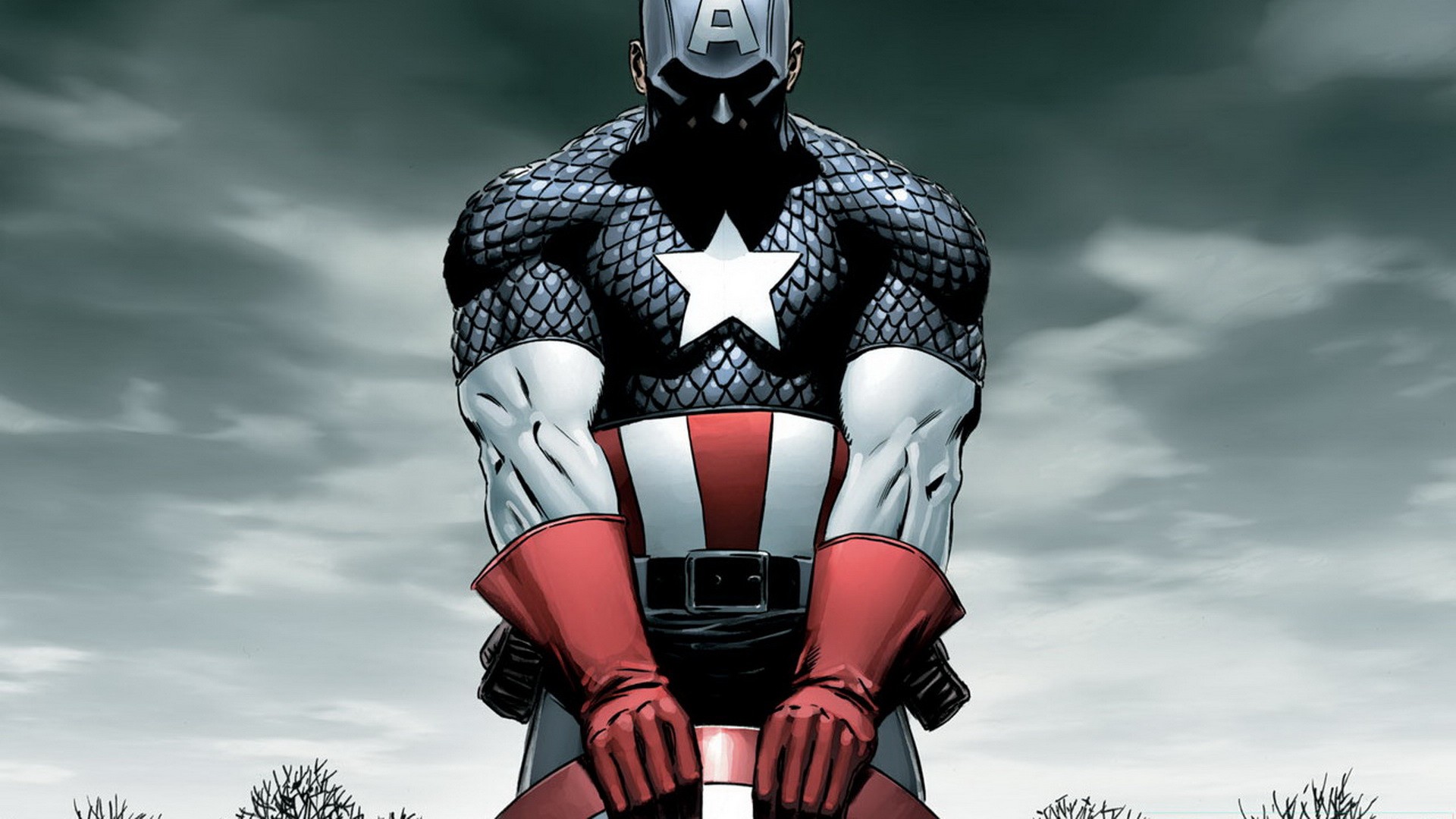 The next issue Captain America #702 will also feature both his son and grandson. The synopsis leads us to believe that Captain America's son, Jack Rogers, will be going on an adventure of sorts to save his only son from certain death. The adventure will see jack coming into contact with an as of yet unidentified Marvel hero of the present times.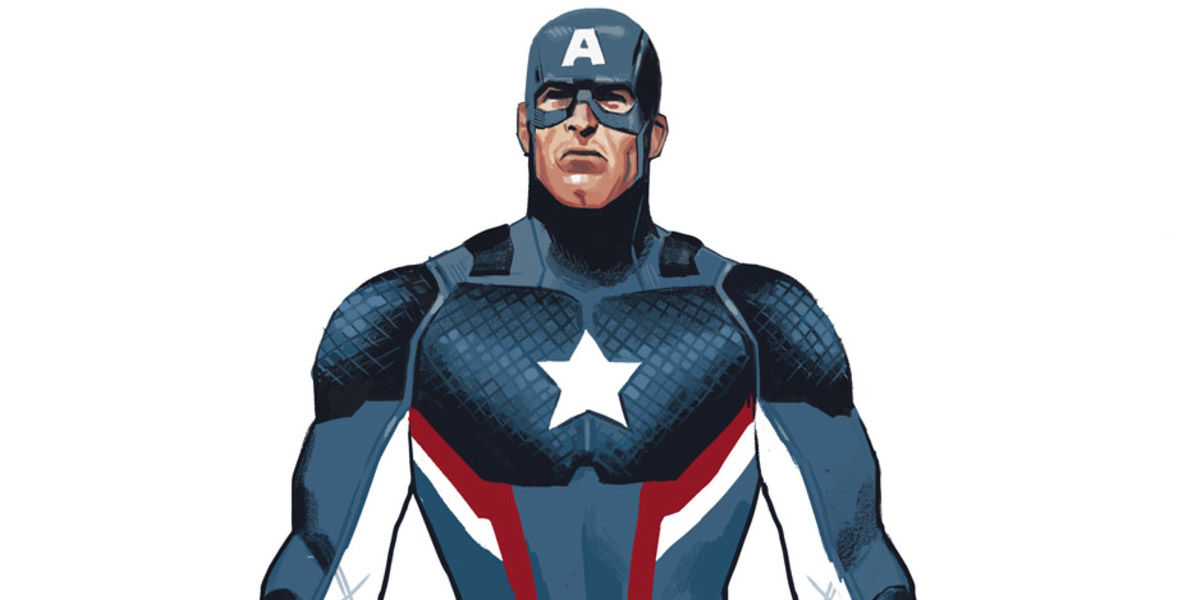 The official synopsis for the next issue was announced not long ago and it reads:
CAPTAIN AMERICA #702 MARK WAID (W) LEONARDO ROMERO with HOWARD CHAYKIN and CHRIS SPROUSE (A) Cover by MICHAEL CHO YOUNG GUN VARIANT COVER BY PEPE LARRAZ CONNECTING VARIANT COVER BY JULIAN TOTINO TEDESCO (2 OF 4) PROMISED LAND Part 2. The quest to save his son leads Jack Rogers into the bowels of the Earth, far from the idyllic surface — and a meeting with the descendant of another notable Marvel hero! 32 PGS./Rated T+ …$3.99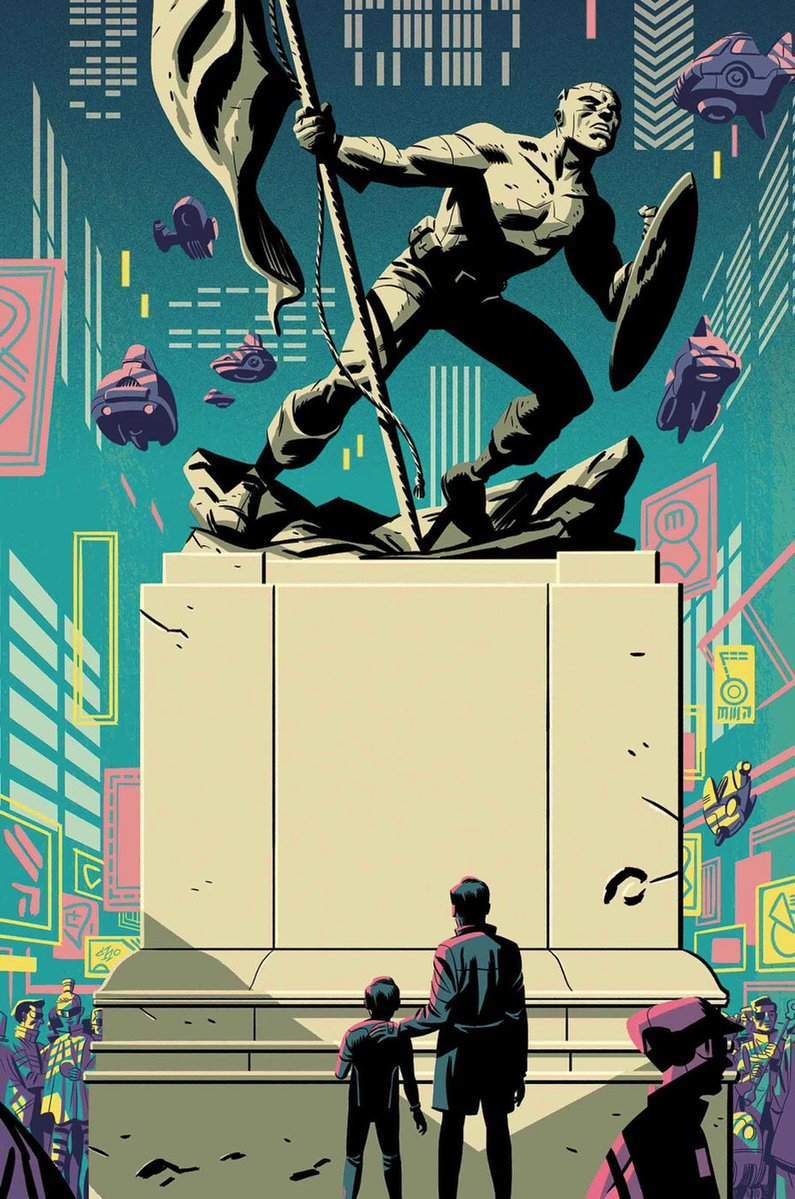 It is all about Captain America that the spotlight will be known for this year. Apart from revealing his son and grandson, Marvel is also set to reveal an alternate timeline Captain America. Remember Peggy Carter? The woman Steve Rogers fell in love with during World War Two. The one played by Hayley Atwell.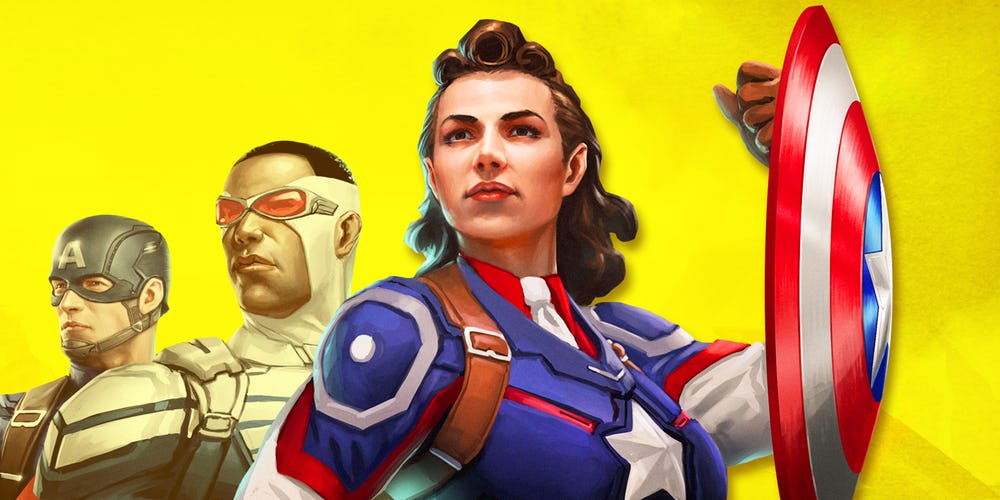 Yeah, she is the Captain America of her alternate dimension Earth when Steve Rogers was assassinated before he could finish the Super Soldier Program. Peggy is a member of the Exiles. She will be featured in Exiles #3 alongside Kamala Khan, the cartoon wolverine Wolvie, Blink, Iron Lad and the Thor: Ragnarok version of Valkyrie (played by Tessa Thompson).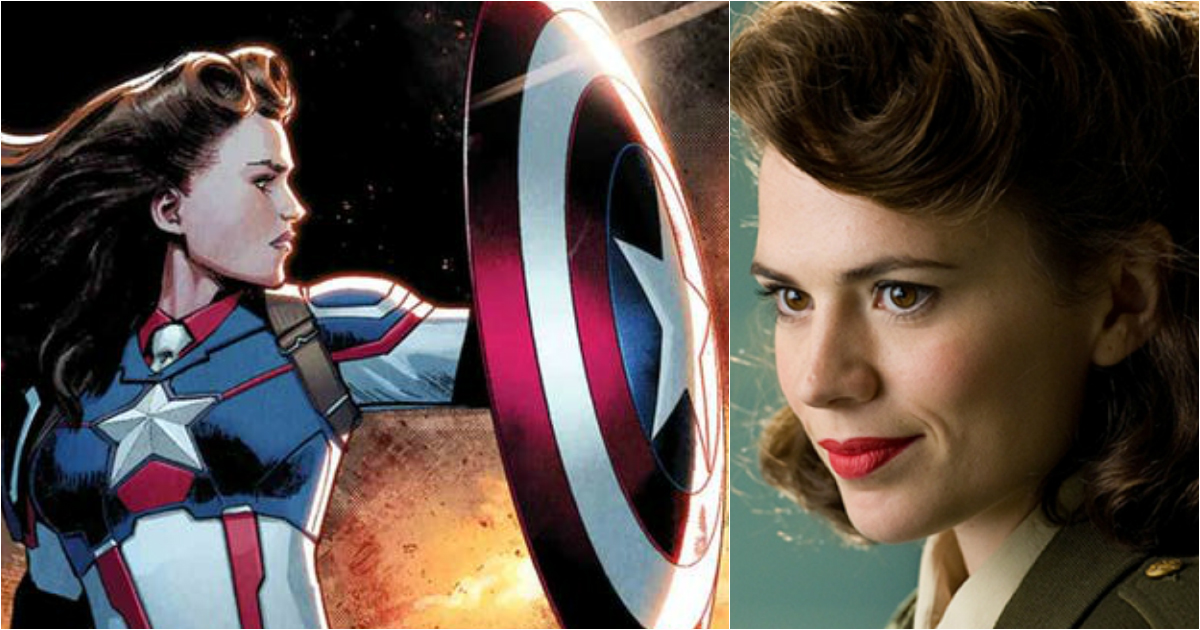 We are happy that finally Peggy Carter got her due somewhere after Hayley Atwell's show 'Agent Carter'  got canceled after two seasons even when it attracted decent ratings on ABC. She got shifted to a show called 'Conviction' which failed to take off. Hayley has been giving interviews since then trying to convince Marvel to bring her back in some form. Here is what she said: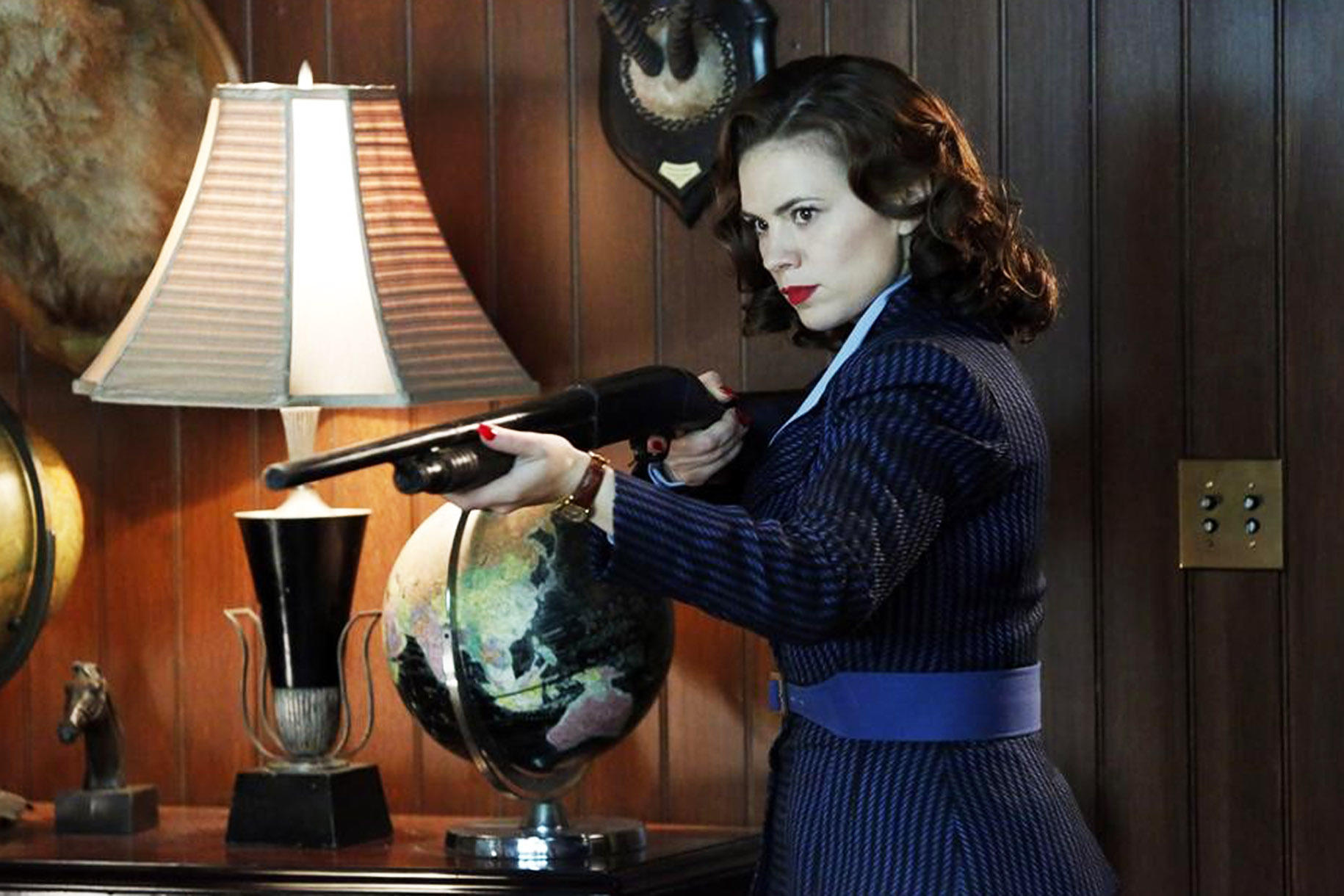 "You know Marvel and all the creatives behind the making of the show loved it. And we loved it. We all loved making it. It was a network political thing. They wanted to put me in something mainstream to get their ratings up rather than something that was more genre specific. There were a lot of economic decisions behind it and I wasn't a part of the conversation".

"So we were all really surprised about that because we kind of got the sense that people were liking it. It had this cult following. So I know there've been online campaigns for it and the fact that we know that she lives until the age of 96 means that technically I could be employed for the rest of my life, you know."
Hoping for a reunion of Peggy and Steve in the future.
Don't Miss: Doctor Strange Knows All About The Infinity Stones Before Avengers 3