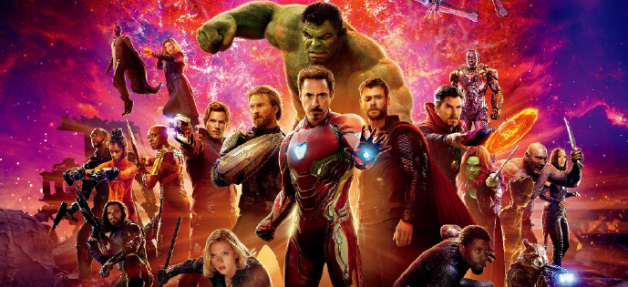 Avengers Infinity War is almost here and it's just 27 days away from its worldwide release. This is the greatest comic book ensemble we have ever seen on the big screen. Never before has the studio tried anything of this scale and magnitude where 76 major comic book characters will be featured, of which half will be superheroes. History will be created as all of this is totally unprecedented.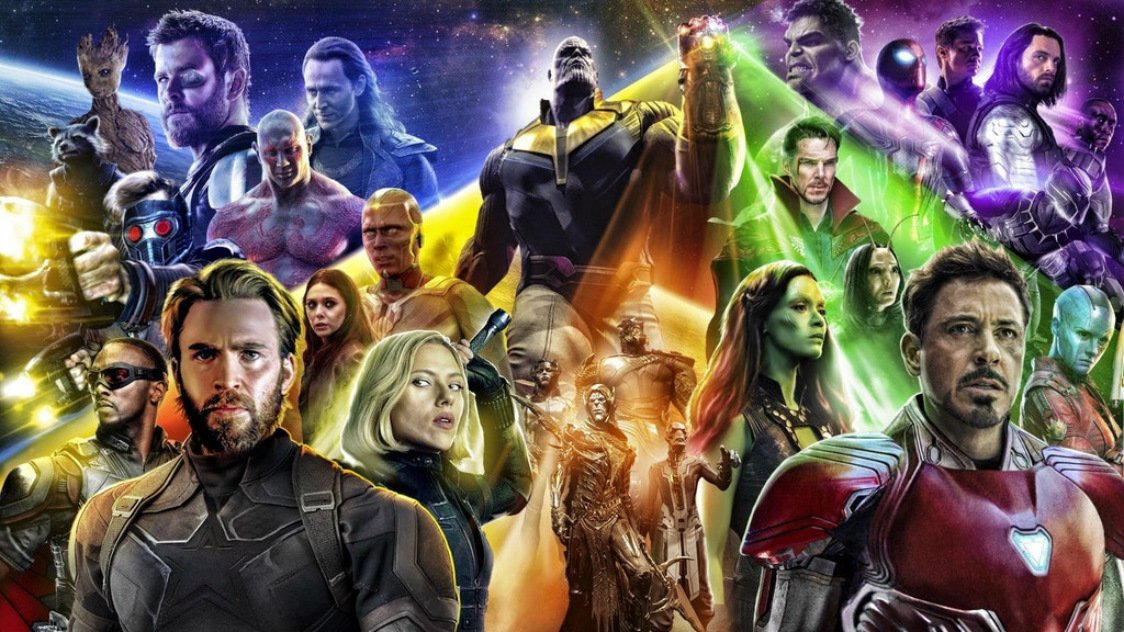 It is a great time as ever since March began, the marketing of the movie kicked in at full force digitally and physically, as a lot of merchandise and toys started to sell, and almost every day we got to see new posters, photos, promo arts, images and even a new trailer came out that revealed new details about the movie. After that, a whole new clip of the movie was released by Marvel showing how Thor meets the Guardians of the Galaxy. Here's the clip:
Now, 2 brand new posters for the movie have come out as the marketing is going in full force internationally. China has released an amazing poster for Avengers: Infinity War as the Avengers have assembled and on top of them shines the Mad Titan. Here's the poster: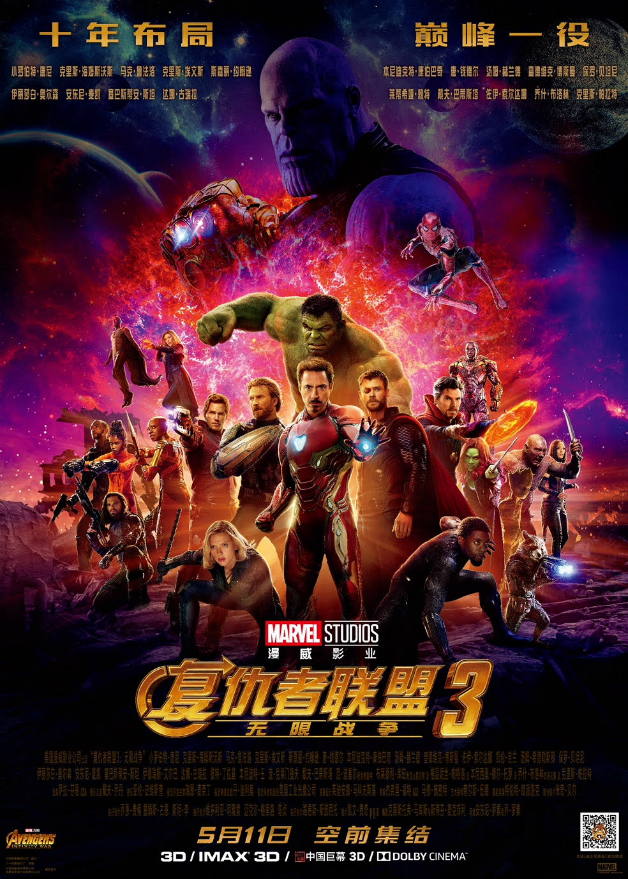 It is an extension of the Poster that came out with the latest trailer of the movie, as the characters stand in the same pose but are only placed differently making it look even better. Also, Japanese marketing is not far behind as they have also released their own poster for Infinity War: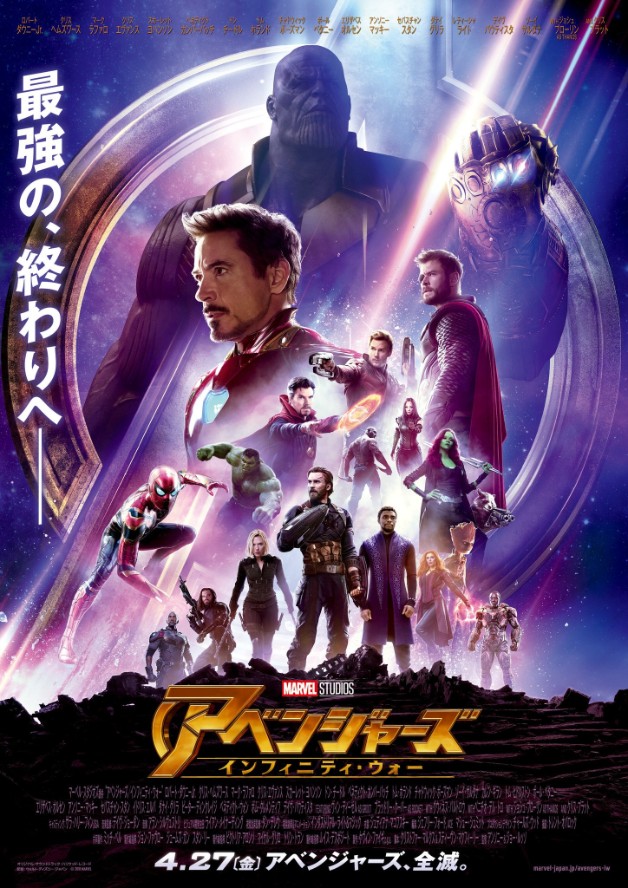 This one seems really great as well. To follow this, we have also got a new promo art in Japanese which displays the characters of the movie really well: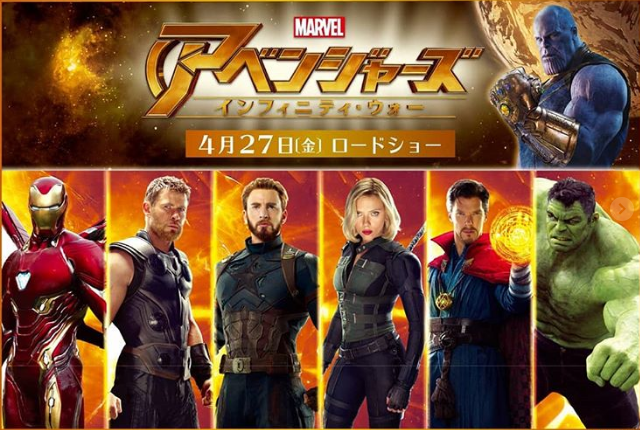 Since the cast of the movie is huge, some characters are going to have a bigger narrative than the others, and along with Thanos, the big three, Iron Man, Thor and Cap are going to have a lot of screen time in the movie. But according to director Joe Russo, Thor is the Avenger that will have the most amount of screen time. Here's what he said:
"Interestingly enough, I'll start out by saying Thanos, even though he's not a character that had a huge preexisting story in the Marvel universe. He was a threat but he was not developed in any way up to this point. Thanos has an incredible amount of screen time in this film, in a lot of ways I would say it's his movie. Our job when we make these films — and what we feel is important to us — is to surprise the audience. We wanted to tell a story that they weren't expecting, and the story is told from the point of view of a villain, which I think is also really unique and risky for a commercial film that will surprise the audience. I think this is a market where the audience really enjoys innovation and disruption, and we want to do something innovative in this space. So I think Thanos has an incredible amount of screen time, and I think you'll find that Thor has a really interesting arc in the film. He hasn't been at the forefront of other Avengers movies but he certainly has a very important role in this film. So I'll say, Thanos and Thor."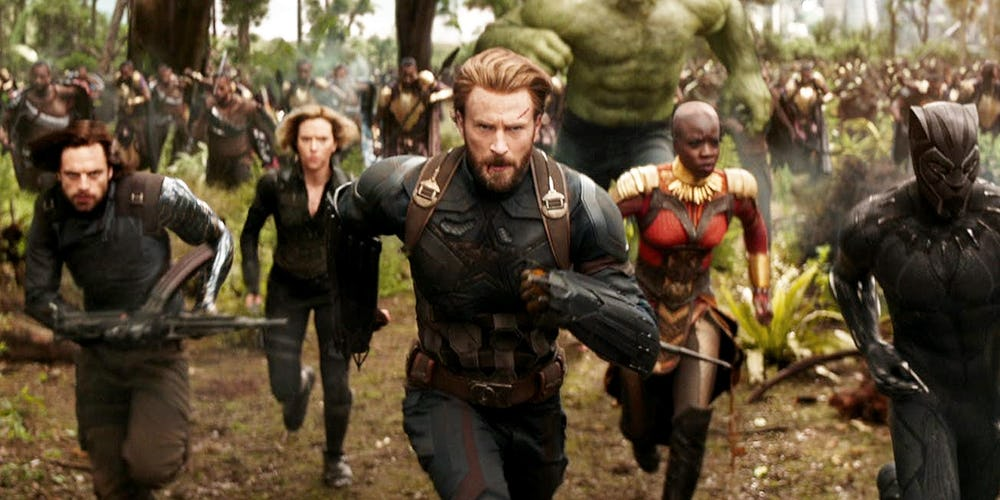 Avengers: Infinity War will open on April 27, and here's the official synopsis of the movie:
"As the Avengers and their allies have continued to protect the world from threats too large for any one hero to handle, a new danger has emerged from the cosmic shadows: Thanos. A despot of intergalactic infamy, his goal is to collect all six Infinity Stones, artifacts of unimaginable power, and use them to inflict his twisted will on all of reality. Everything the Avengers have fought for has led up to this moment – the fate of Earth and existence itself has never been more uncertain."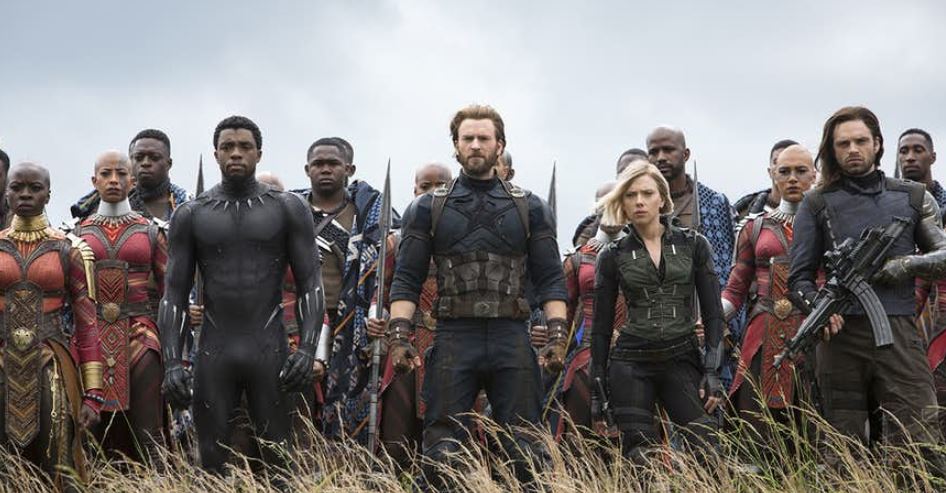 Directed by Anthony and Joe Russo, the cast of the film includes Robert Downey Jr., Chris Hemsworth, Mark Ruffalo, Chris Evans, Scarlett Johansson, Benedict Cumberbatch, Don Cheadle, Chadwick Boseman, Paul Bettany, Elizabeth Olsen, Tom Holland, Anthony Mackie, Sebastian Stan, Tom Hiddleston, Idris Elba, Peter Dinklage, Benedict Wong, Pom Klementieff, Karen Gillan, Dave Bautista, Zoe Saldana, Vin Diesel, Bradley Cooper, Gwyneth Paltrow, Benicio del Toro, Josh Brolin, Chris Pratt, Danai Gurira, Letitia Wright, Cobie Smulders, Jeremy Renner and Paul Rudd.
Don't Miss: 15 Locations Where The Soul Stone Could Be In Avengers: Infinity War