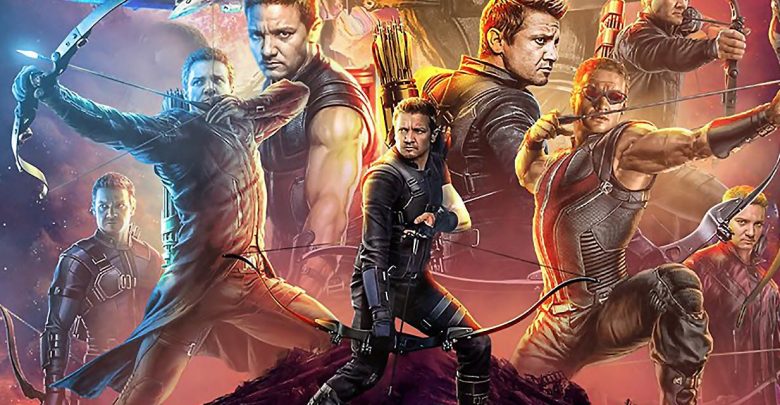 Avengers Infinity War is almost here and it's just 34 days away from its worldwide release. This is the greatest comic book ensemble we have ever seen on the big screen. Never before has the studio tried anything of this scale and magnitude where 67 major comic book characters will be featured, of which half will be superheroes. History will be created as all of this is totally unprecedented.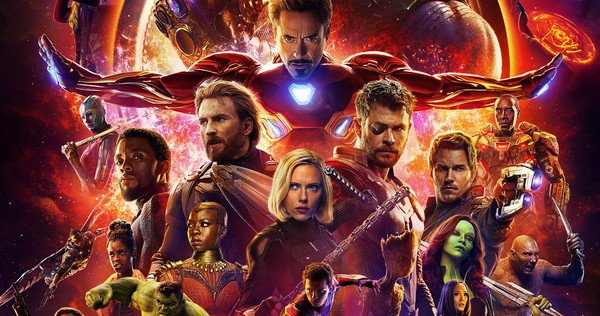 The new trailer of Infinity War took everyone bye a storm, as it showed us a lot of new footage from the movie, gave us a little better look at the story of the movie, and at the same time, did not actually reveal the plot of the movie or any big spoilers. In fact, the viewers still have the same questions that they did when the first trailer of the movie came out in December. The most prominent of those questions is certainly, "Where the hell are Hawkeye and Ant-Man?"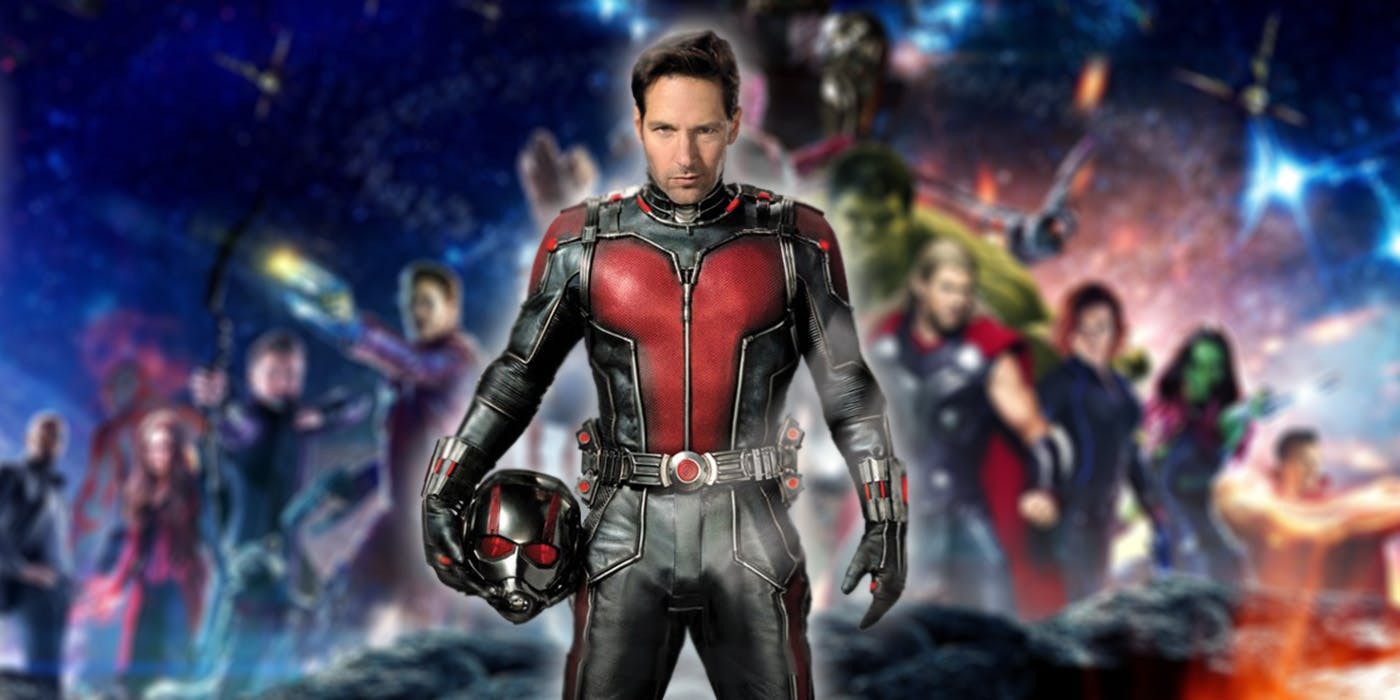 It can be argued that Ant-Man was always there in the form of ant helping Avengers fight Mad Titan and his army but Hawkeye has not featured even once in any of the trailers of teasers or behind the scenes footage. It is as if Marvel is deliberately hiding him as there is something explosive in store for Hawkeye fans. There is a fan theory which suggests that Hawkeye along with elite fighters has been sent on a daring mission to retrieve Soul stone. Well, we will see what is he really up to as Marvel is not helping at all.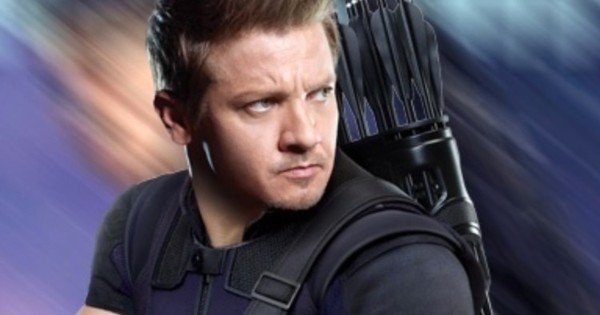 He was first spotted in first Thor movie, then he featured as one of the six Avengers who took on Loki and his Chittauri army that attacked New York; he was against Sokovia accords so he joined Team Cap only to be imprisoned by Team Iron Man. At the end of Civil War, Rogers freed him and since then he is on his own.
The marketing for Infinity War has kicked in big time now, and every new piece or reveal is still missing Hawkeye. We have only seen him rocking a new hairstyle in the 'Variety' images that assembled all the heroes, rest he has been absent as Marvel has been planning something big to reveal on his part.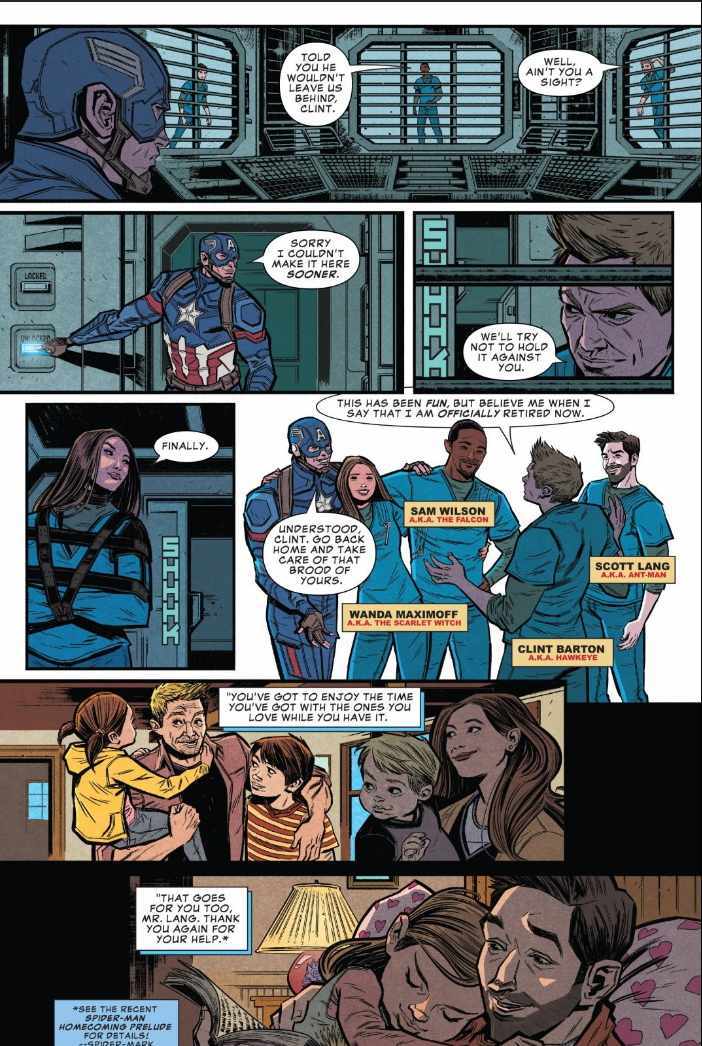 According to the Avengers Prelude comic that was released a while ago, he has been staying with his family for the last two years, ever since Captain America freed him from the Raft. Since he has been in retirement for this long, it is going to take something big to bring him back to the mix of heroes.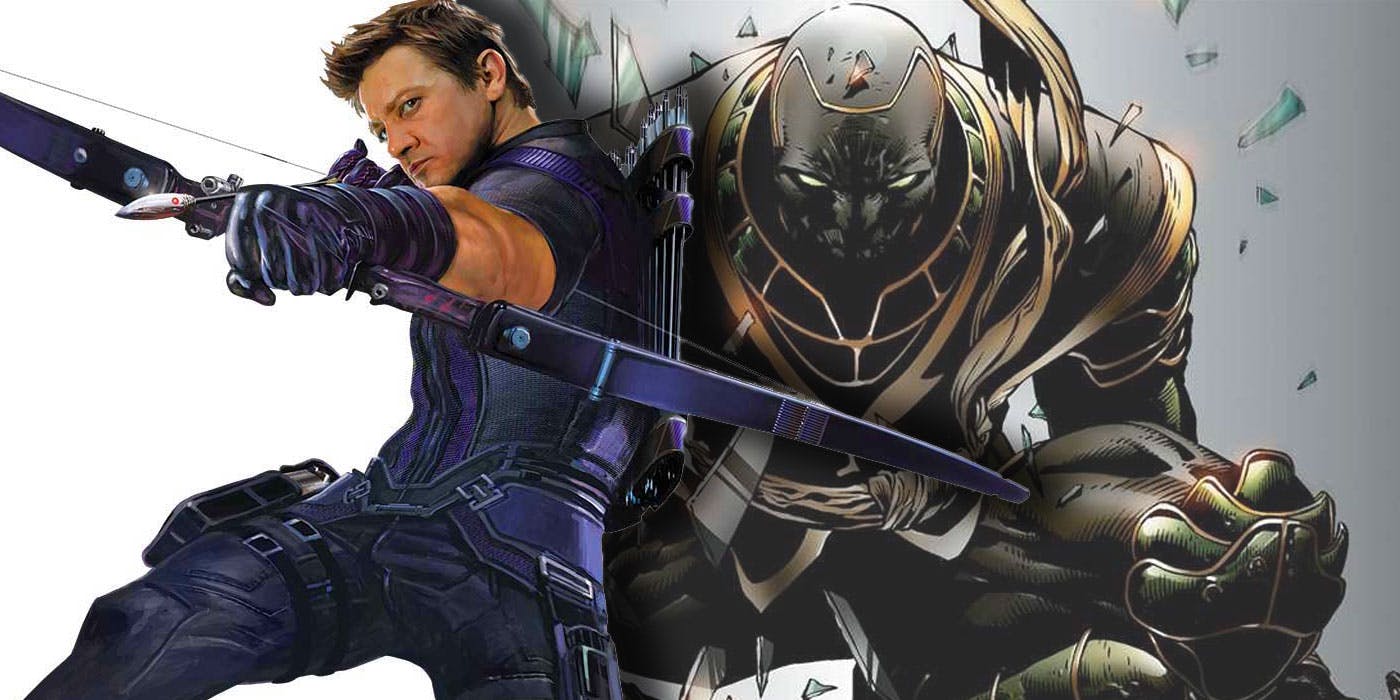 We know that he is definitely going to be in this movie and he does have a significant role, and he appears in Avengers: Infinity War or any of its promotional materials, the hero will look a bit different from his previous appearances for sure as previous reports have revealed that he will take up the persona of 'Ronin' in the movie.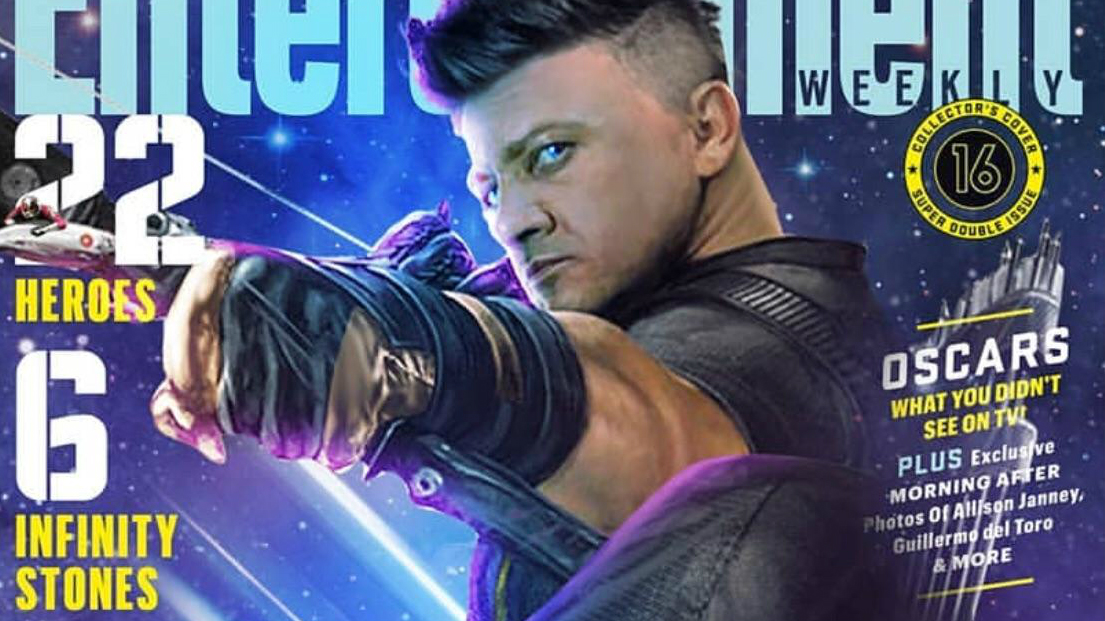 Ronin is a much darker character than Hawkeye. According to MCUExchange, a credible source for Marvel news "one specific tragic event will shatter Clint Barton's world and he will give up his identity as a Hawkeye and embrace a new secretive identity of Ronin". The sources are saying that the event was so dark that it may well have been cut during the editing process. So fans assumed that Thanos or someone from the Black Order will actually be responsible for killing his family, which will turn him towards becoming Ronin in order to take his revenge.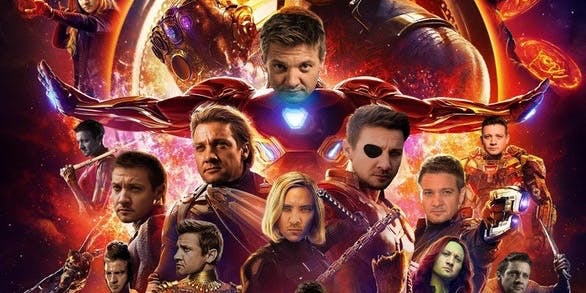 On the set of Avengers: Infinity War, Marvel Studios' prop master Russell Bobbitt sat down with members of the press back in June 2017, and he shared some really exciting details about the props he had to assemble for the heroes in the movie. He particularly revealed that we can expect to see a lot of new stuff for Hawkeye, even though he did not reveal what that was since Marvel has been keeping everything about Hawkeye pretty close to the chest. Here's what he said: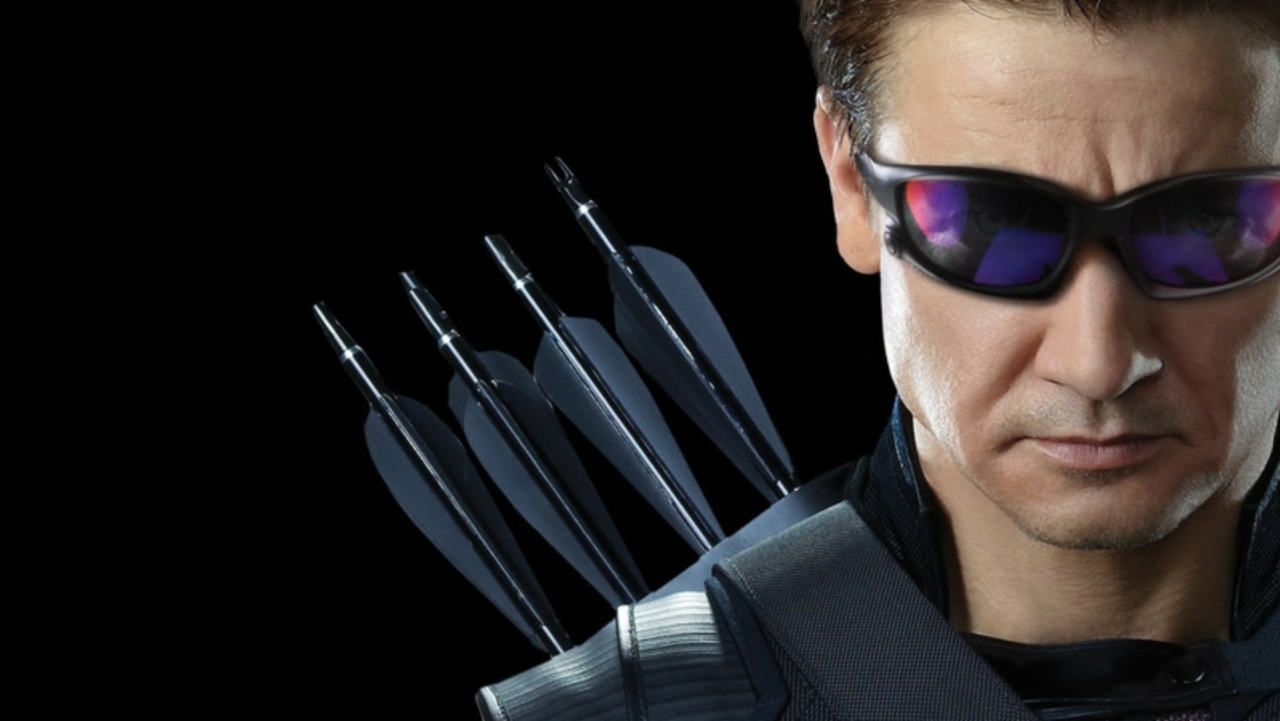 "Hawkeye is getting a lot of cool new stuff. We're developing a lot of interesting stuff for him. All in the, sort of, bow related but some new gadgets he has in addition to the bow. Hawkeye is totally there and a part of the world!"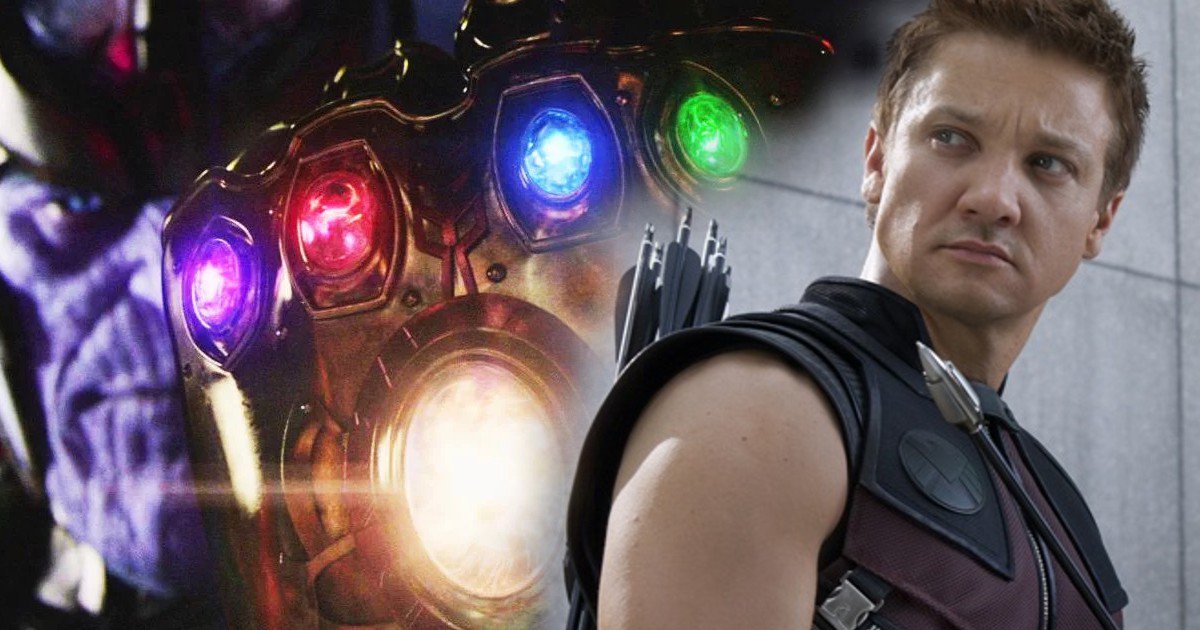 Including the theory about Hawkeye's path to becoming Ronin, many other theories have been circulating for a while and some have even suggested that the reason why he is not being revealed is that he has something to do with the Soul Stone, or he may go on a solo journey to locate it. Well, here's what one of the writers of the movie, Stephen McFeely had to say about this: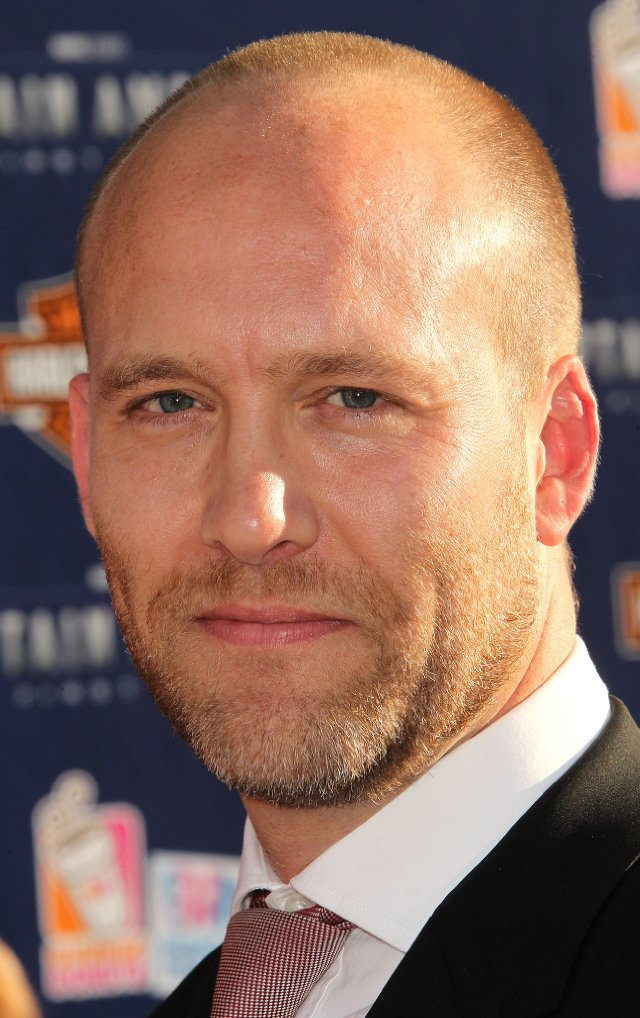 "It's Nashville, so everyone's in a different bubble. Some bubbles come together and break apart, some bubbles come together for the third act. That kind of stuff."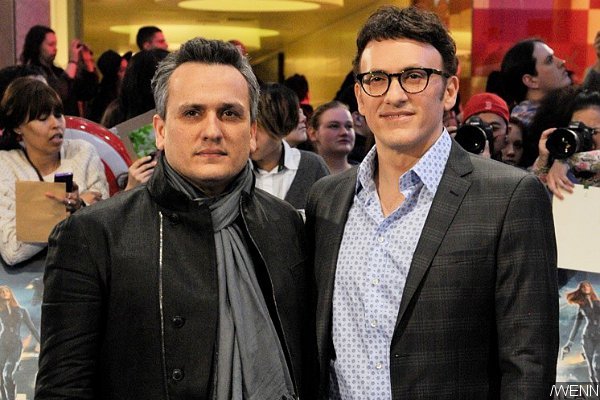 Joe and Anthony Russo also had some more insight to offer upon Hawkeye and other characters. Here's what they said:
"Joe: Hawkeye coming out of Civil War is in the same position that the Cap and Falcon are in at the end of that movie. And Ant Man. And coming into this movie, the characters who are on Cap's side coming out of Civil War, some made certain decisions and others made other decisions that led to different paths and them dealing with oversight in this movie in a different way. So, Hawkeye's on his own journey in this movie."

"Anthony: Yeah, he has a unique reaction to the Civil War situation that puts him in a special spot this film."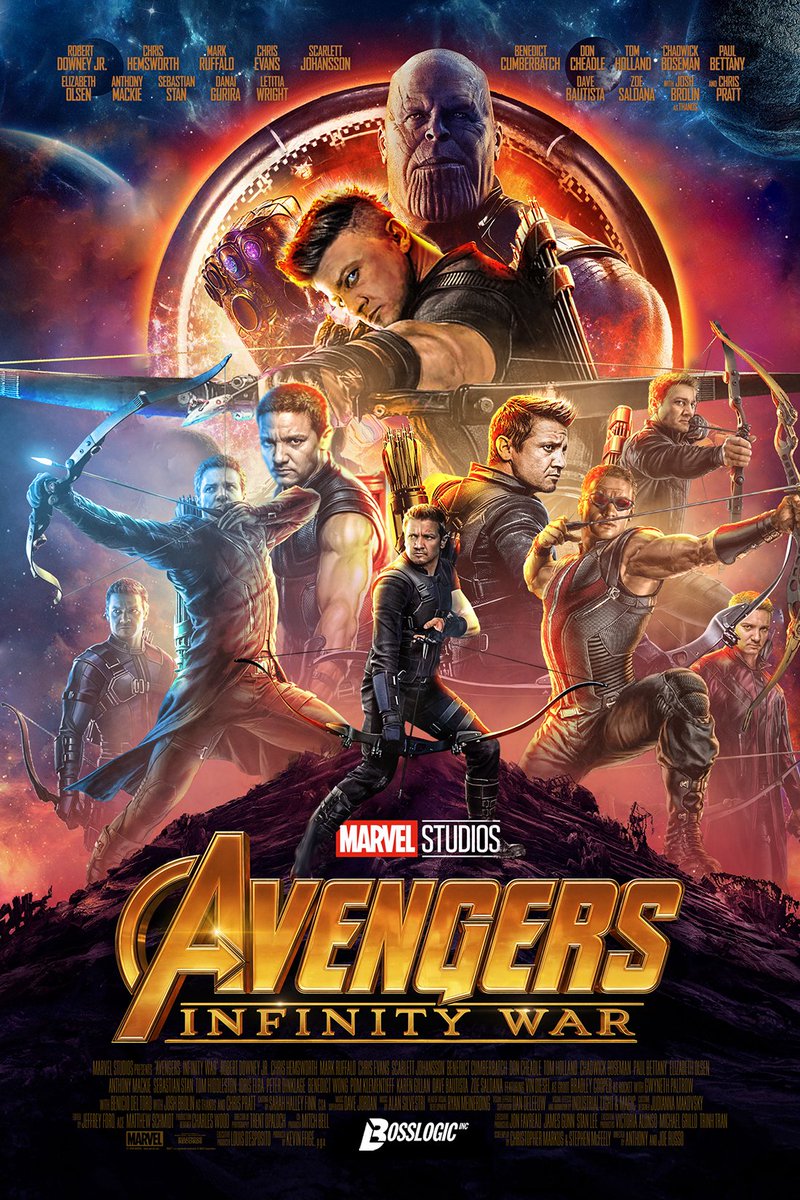 So, we can expect something really cool and special related to Hawkeye. It is good that Hawkeye is getting the same kind of treatment that the other main characters are getting, so we all can be satisfied that he is in great hands!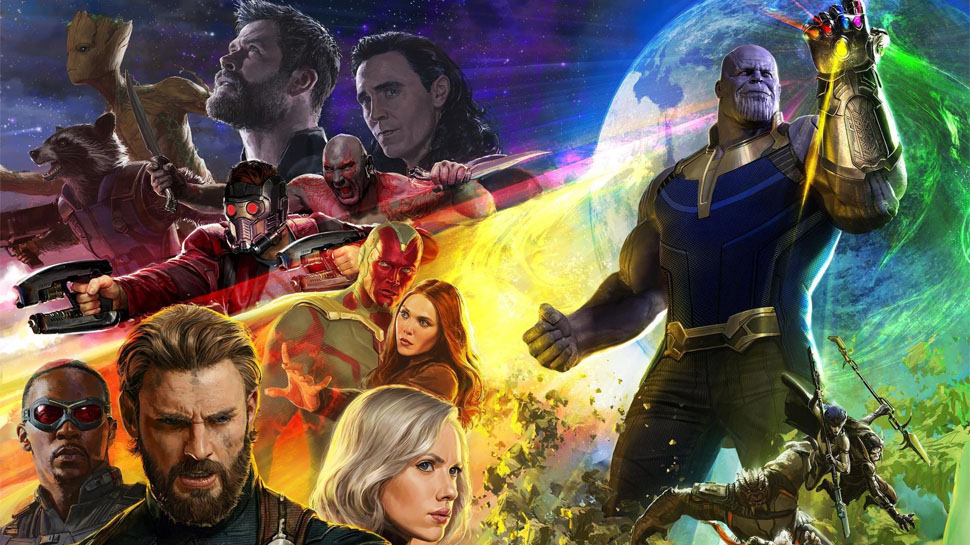 Avengers: Infinity War opens on April 27, 2018. It is directed by Russo brothers and produced by Marvel top executive Kevin Feige along with a set of executive producers including Louis D'Esposito, Victoria Alonso, Stan Lee, and Michael Grillo. The screenplay has been written by an amazing creative duo – Christopher Markus and Stephen McFeely.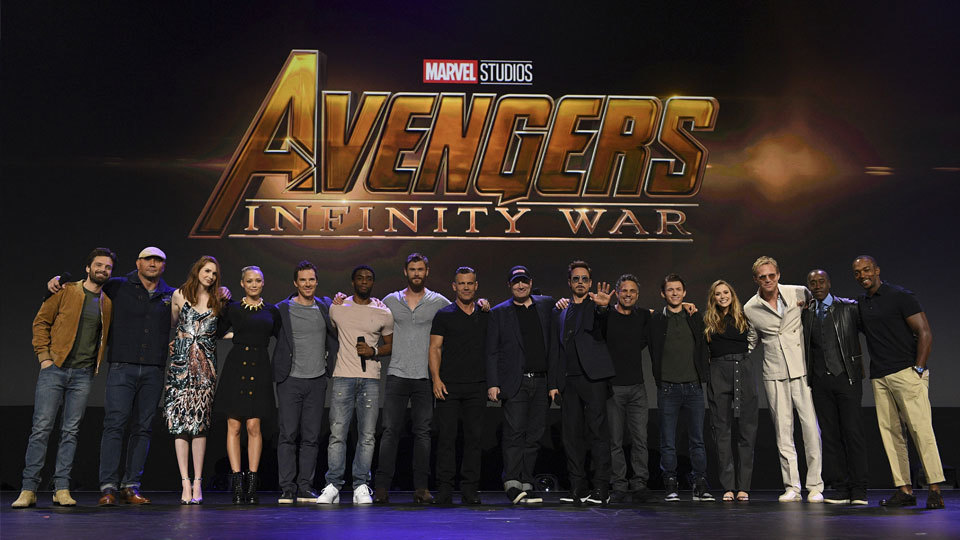 The cast is unbelievably huge including Robert Downey Jr. (Iron Man), Chris Pratt (Starlord), Chris Evans (Captain America), Sebastian Stan (Winter soldier), Chris Hemsworth (Thor), Tessa Thompson (Valkyrie), Tom Hiddleston (Loki), Mark Ruffalo (Hulk), Scarlett Johansson (Black Widow), Jeremy Reiner (Hawkeye), Benedict Cumberbatch (Dr. Strange), Benedict Wong (Wong), Tom Holland (Spiderman), Chadwick Boseman (Black Panther), Letitia Wright (Shuri), Evangeline Lily (Wasp), Paul Rudd (Ant-Man), Elizabeth Olsen (Scarlett Witch), Paul Bettany (Vision), Josh Brolin (Thanos).
The official plot synopsis for the movie can be read below: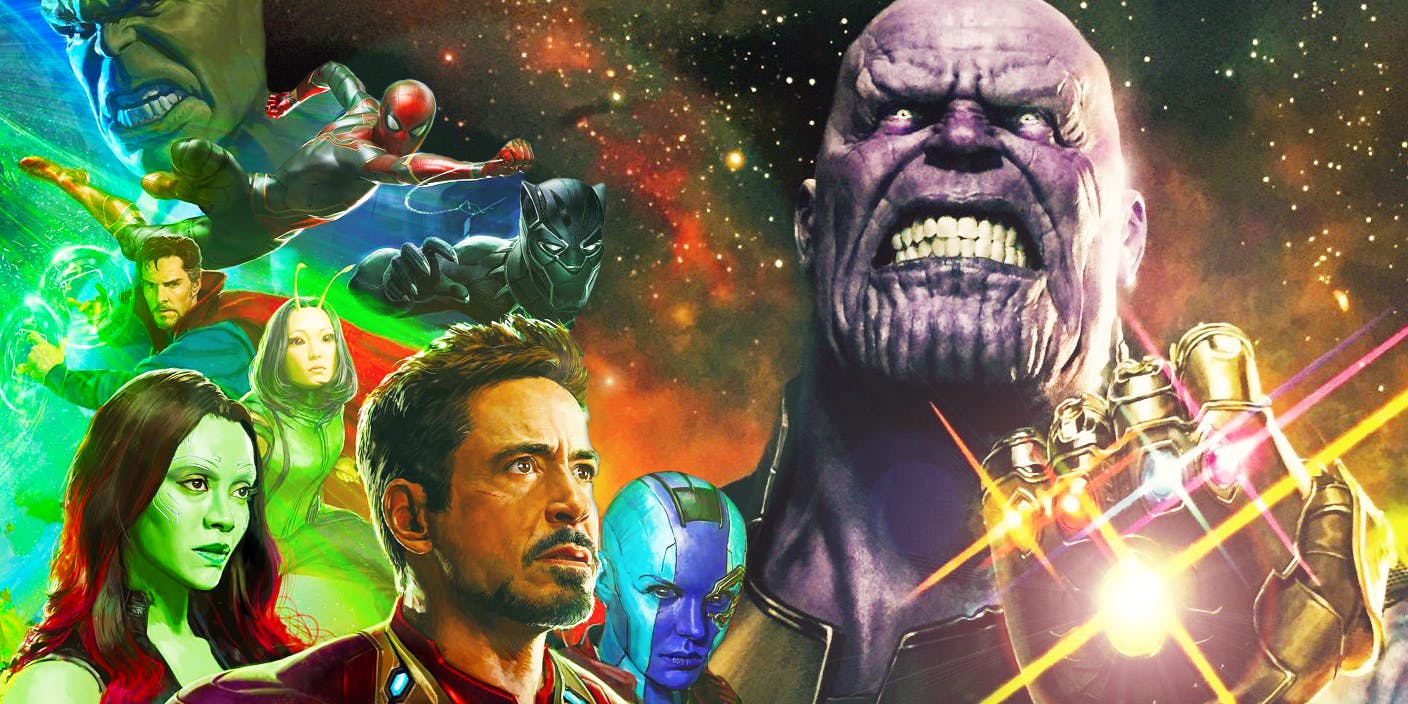 "Iron Man, Thor, the Hulk and the rest of the Avengers unite to battle their most powerful enemy yet — the evil Thanos. On a mission to collect all six Infinity Stones, Thanos plans to use the artifacts to inflict his twisted will on reality. The fate of the planet and existence itself has never been more uncertain as everything the Avengers have fought for has led up to this moment".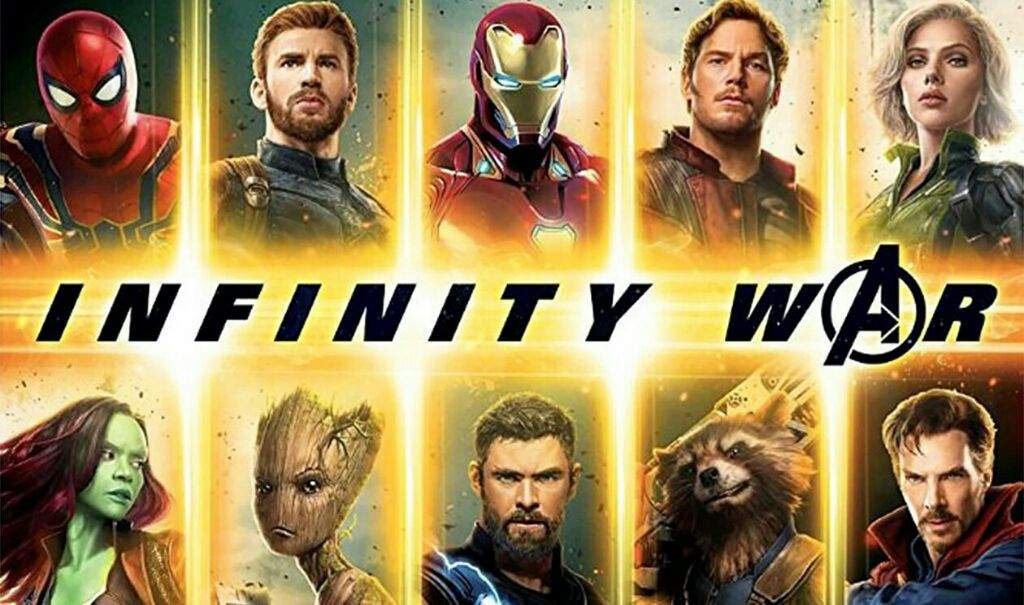 "As the Avengers and their allies have continued to protect the world from threats too large for any one hero to handle, a new danger has emerged from the cosmic shadows: Thanos. A despot of intergalactic infamy, his goal is to collect all six Infinity Stones, artifacts of unimaginable power, and use them to inflict his twisted will on all of reality. Everything the Avengers have fought for has led up to this moment – the fate of Earth and existence itself has never been more uncertain".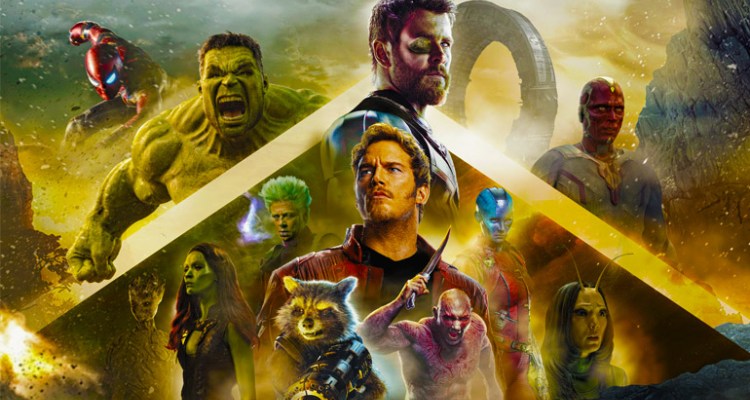 "An unprecedented cinematic journey ten years in the making and spanning the entire Marvel Cinematic Universe, Marvel Studios' "Avengers: Infinity War" brings to the screen the ultimate, deadliest showdown of all time. The Avengers and their Super Hero allies must be willing to sacrifice all in an attempt to defeat the powerful Thanos before his blitz of devastation and ruin puts an end to the universe".
Don't Miss: 15 Powerful Titans That Will Make Thanos Look Like A Puny God