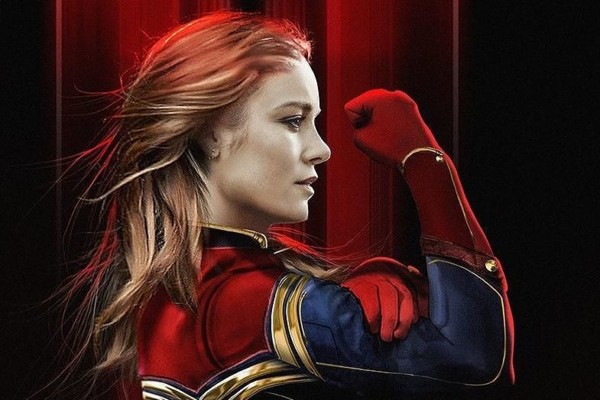 The Marvel Cinematic Universe has come a long way since it began its journey with Iron Man back in 2008. This year is Marvel's 10th Year Anniversary and by the end of this year, Marvel will have released 20 movies related to this gigantic shared Universe that has established itself extremely well over the span of 10 years. Marvel is already the biggest brand in Hollywood now and the 18th movie, Black Panther which came out recently has already pushed Marvel past $14 Billion at the worldwide Box Office. Marvel is going to begin 2019 with its first-ever female lead Superhero, Captain Marvel.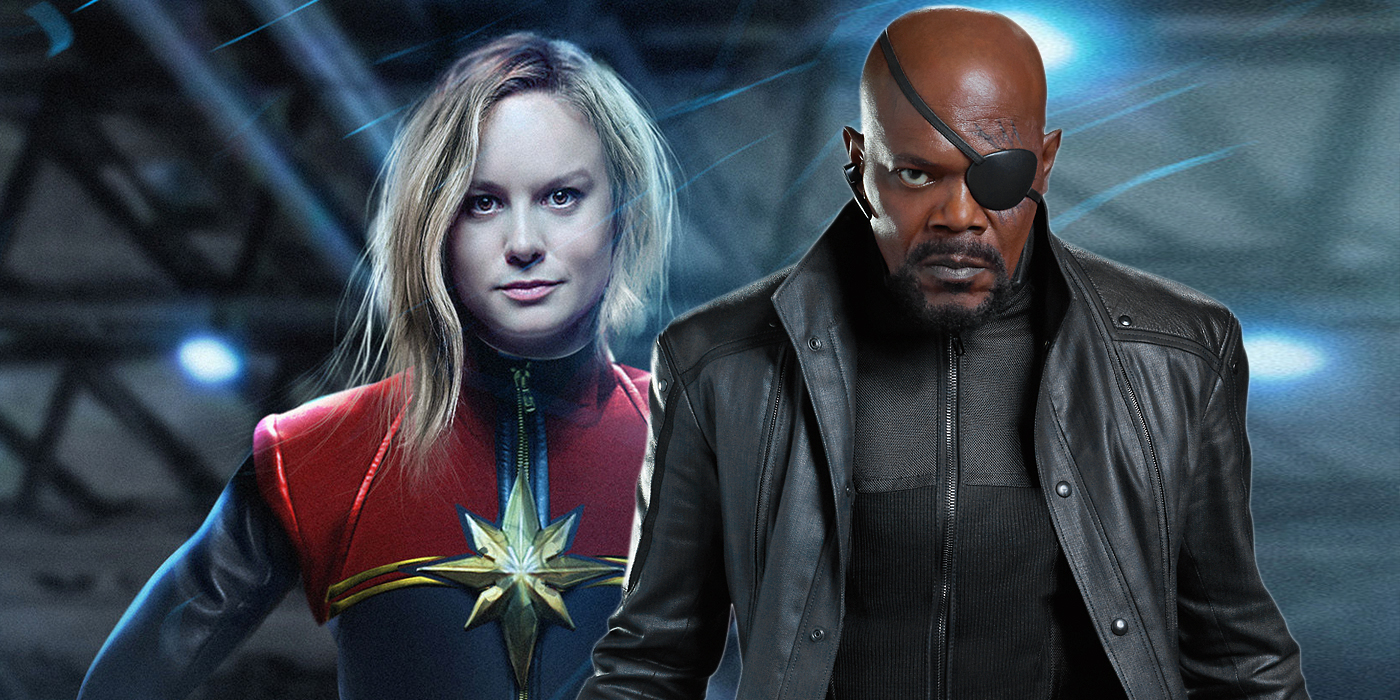 Captain Marvel was announced at Comic-Con 2017, and the president of Marvel, Kevin Feige revealed a lot of details about the movie even back then and he announced Brie Larson as Captain Marvel for the MCU. Here's what he said:
"All of the Marvel characters have flaws to them, all of them have a deep humanity to them. With Captain Marvel, she is as powerful a character as we've ever put in a movie. Her powers are off the charts, and when she's introduced, she will be by far the strongest character we've ever had. It's important, then, to counterbalance that with someone who feels real. She needs to have a humanity to tap into, and Brie can do that."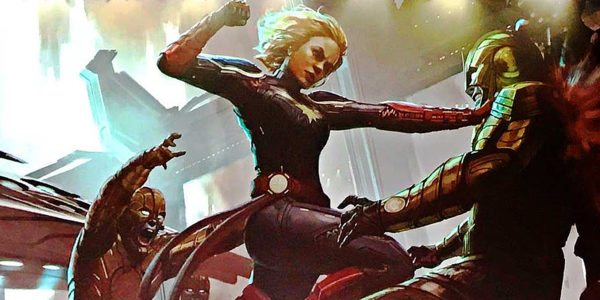 At Comic-Con 2017, Feige revealed many more details about the movie as Samuel L. Jackson's Nick Fury was confirmed to return for this movie and he will have his "both eyes open" as the movie will be set during the 90s. Along with Samuel L. Jackson and Brie Larson, Jude Law is going to be a part of the movie as well, and he is going to play the character of Mar-Vell, who would most probably be the General of the Kree Army. And, along with these three actors, DeWanda Wise and Ben Mendelsohn also have significant roles which are undisclosed till. Feige shared that the Skrulls are going to be the main villains of the movie and Captain Marvel will be based upon the Kree-Skrull wars.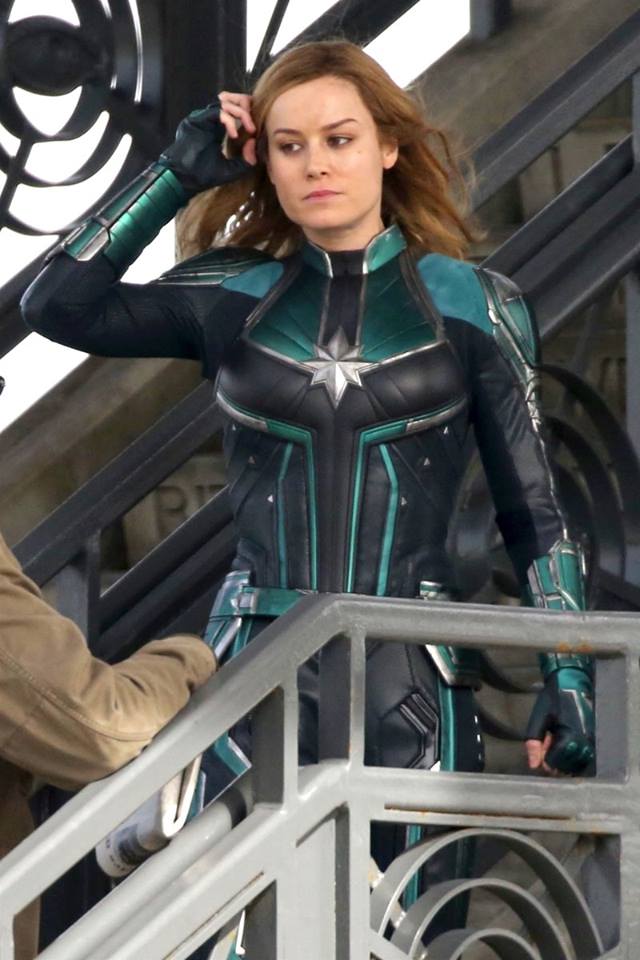 We got to see the first suit that Captain Marvel is going to wear in the movie in the previous set photos, and now, we can see Brie Larson in action in a set video that has hit the internet. Larson looks pretty amazing in this set video, and we can't wait to see what her official suit looks like. Here's the set video:
This video shows a sort of action sequence that Captain Marvel is involved in on a staircase. This green suit is not the typical Captain Marvel suit which we are used to seeing, but it seems similar to the suit of Mar-Vell, the character Jude Law is going to play, as he is the character that will inspire Carol Danvers to take on the mantle of the titular Superhero.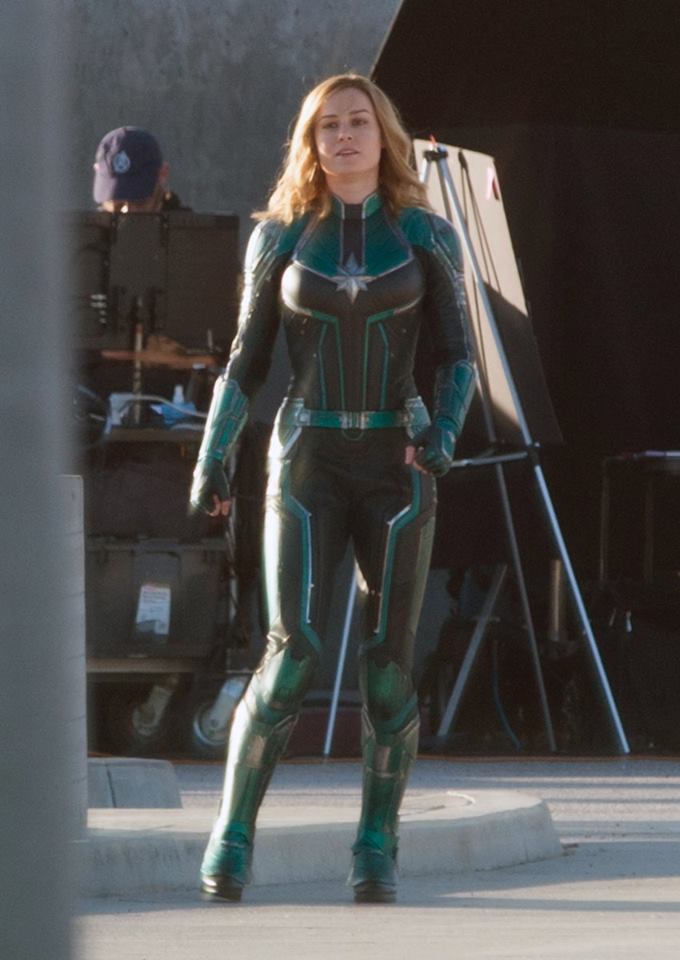 The Green and blue suit also gives us the basis of what Captain Marvel's comic accurate suit would look like. The first suit itself looks amazing so we can imagine how stunning the suit with the colour pattern of Red, Blue and Golden would look. These images give us an even better front look of this suit, and no fan should have any sort of problem with this one.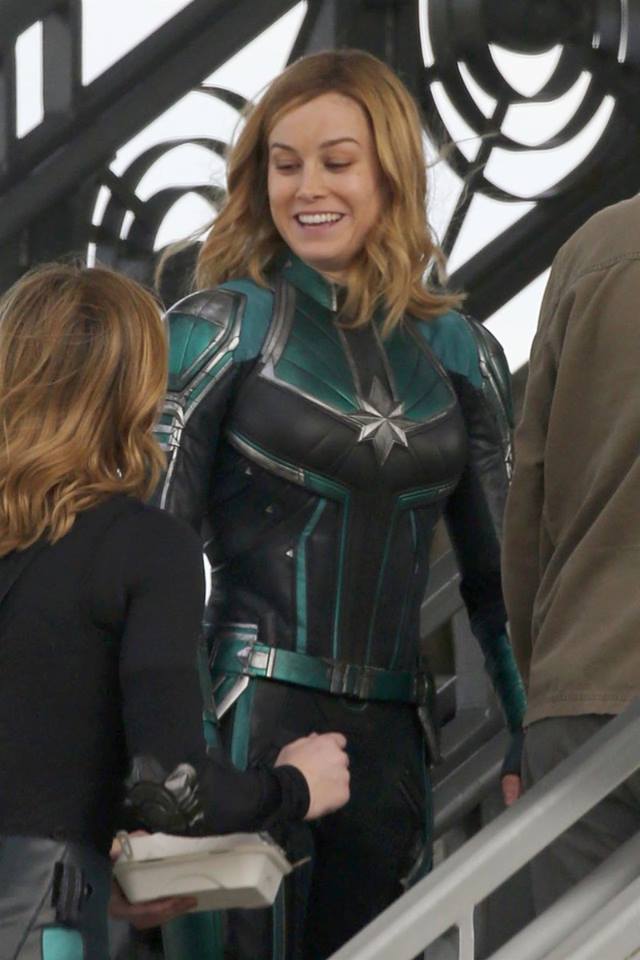 Kevin Feige also came out and revealed some more details about Nick Fury's role in the movie. Here's what he said:
"We wanted to explore a period before Samuel L. Jackson's Nick Fury had any idea about any of the other heroes and crazy stuff going on in the world. You know, we first met Nick when he told Tony, 'You're part of a big universe. You just don't know yet.' Well, we want to go back to a time when he didn't know it yet, and really showcase and announce that Carol Danvers was that first hero that Nick came across. That meant she could be the singular hero, but place it within timing of the [Marvel Cinematic Universe]. It also got us talking about different genres, exploring this notion of sort of the '90s action film. We hadn't necessarily done anything like that before either, so there are definitely homages to our favorite '90s action films within Captain Marvel."
Captain Marvel will open on March 6, 2019.
Don't Miss: Avengers: Infinity War – Robert Downey Jr. Reveals His Favorite Moment In The Movie