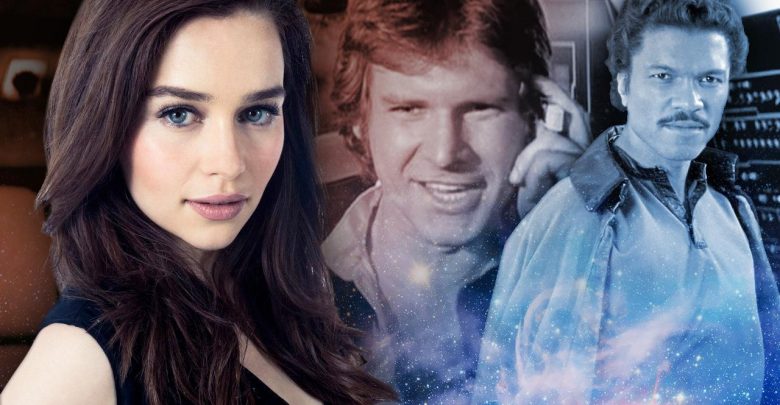 The teaser for Solo: A Star Wars Story roared into the internet with much fanfare. The number one smuggler from a Galaxy far, far away is back. Solo: A Star Wars Story will tell the story of the carefree and Happy Go Lucky Han Solo as he embarks on an epic journey along with Chewie aboard the Millennium Falcon.
The CEO of Disney Bob Iger referred to Solo as the origin story for Han Solo and Chewie. Along the lines of Rogue One, the Ron Howard's movie will draw certain important aspects from the original trilogy in giving the audience better insight into the relationship between Han and Chewie, the intricacies and complications we have never seen before. It will demonstrate the grandeur of the dark underworld in the galaxy in a way previous Star Wars movies could never tap it into the narrative.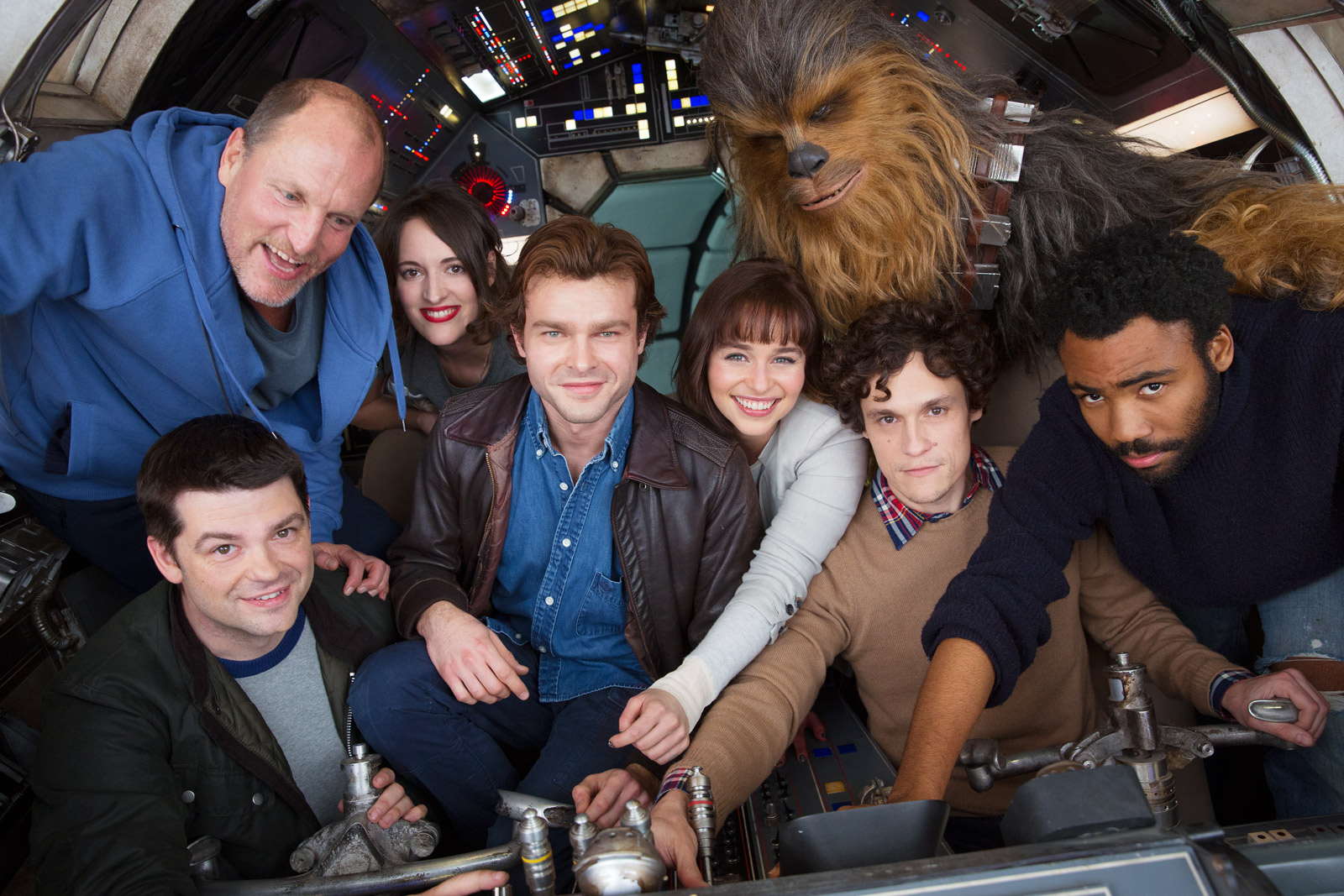 With the story being set a few years before the event of the official Skywalker storyline, a number of new characters have emerged in the trailer itself. There is a huge pressure on the first previews and trailers of this one as even the most die-hard fans are skeptical about its box office success.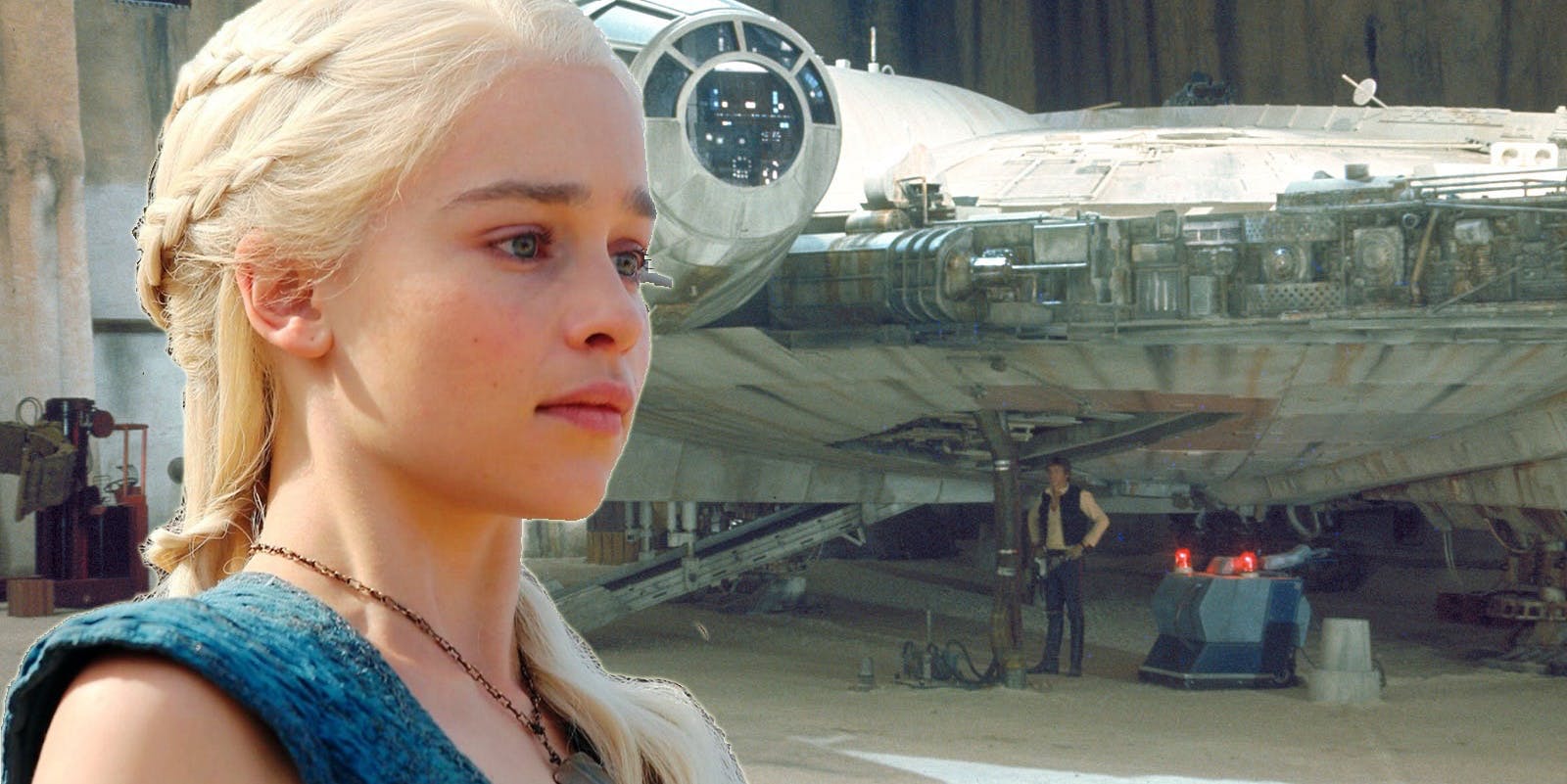 While most of them are too mysterious to deduce, the one that has truly intrigued us is Emilia Clarke's Qi'Ra. Qi'Ra is a completely new character with absolutely no connection to the Star Wars lore. Until now, that is. Emilia Clarke was kind enough to reveal important plot details regarding her own character in Solo: A Star Wars Story.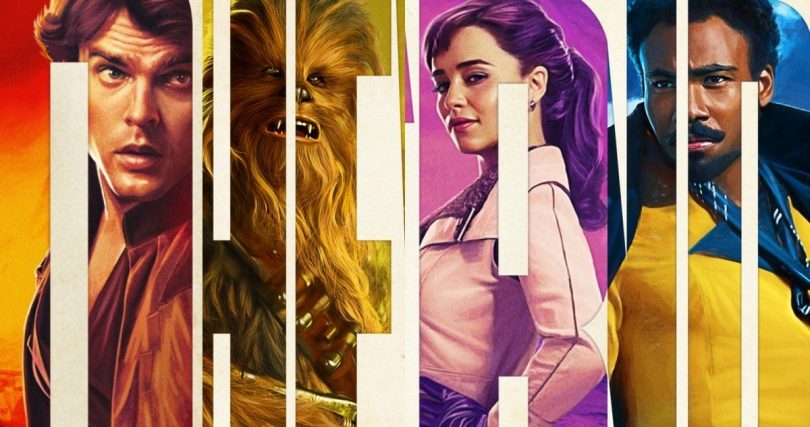 Every little detail regarding the movie has been kept under wraps with the actors and the crew being careful enough not to reveal any big plot detail. The Studio even has a watchful eye on each and every cast member so as to prevent them from ruining the plot or the mysterious suspense surrounding the movie (We are looking at you Tom Holland!!!). But Emilia Clarke finally reveals to the fans what to expect from Qi'Ra and from the general plotline of the movie itself. The upcoming Solo flick (really bad pun intended) will feature not only interesting developments for Qi'Ra but several twists and turns that the teaser never showed the fans.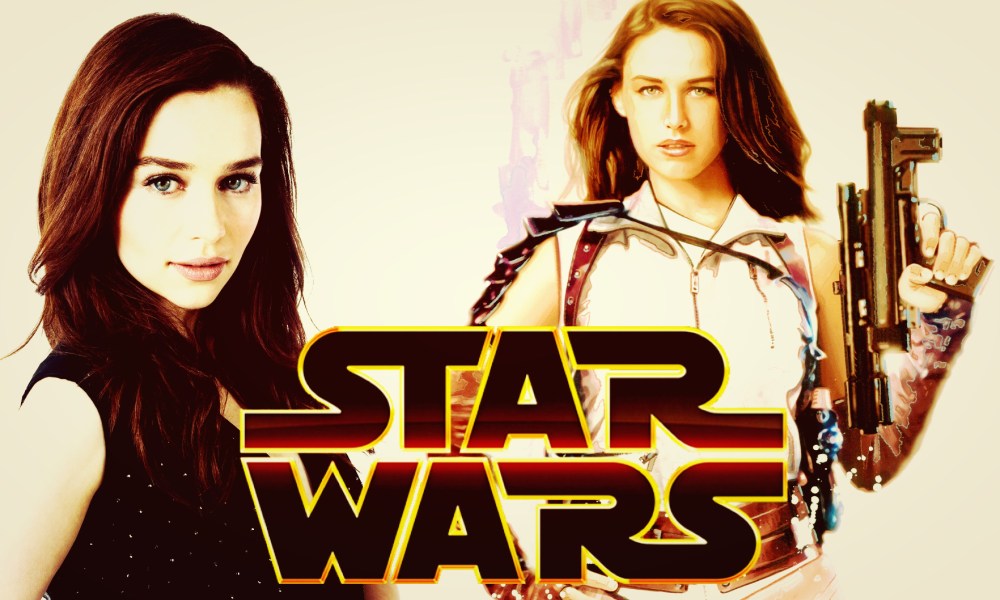 "She has a couple of guises, but essentially she is just fighting to stay alive"
Clarke shared with Entertainment Weekly.
"If you've got a really glamorous lady in a really sordid environment, you kind of know the glamor is hiding a few rough roads."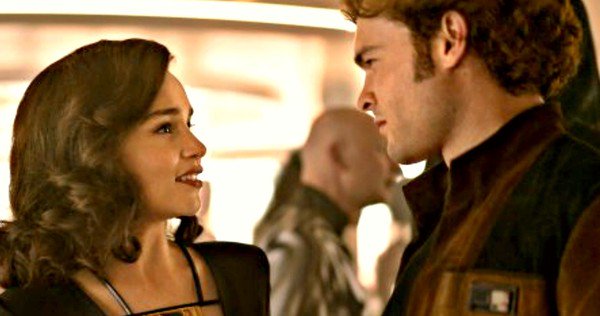 Han Solo is a smug womanizer. He has had several trysts with many women in his past. Leia wasn't the only woman he had eyes on. With his planet trotting profession, it was logical to think that Han has had multiple relationships and one night stands with several of the fairer sex. Sana Starros comes to mind. In the Legends universe, Sana is a recurring character who also happens to be Han's wife. Qi'Ra is another of Han's past demons. And she has come to Han for help. But what grave threat befalls Qi'Ra that she was forced to look for help in the very man that might have broken her heart into a million pieces? Is she that desperate??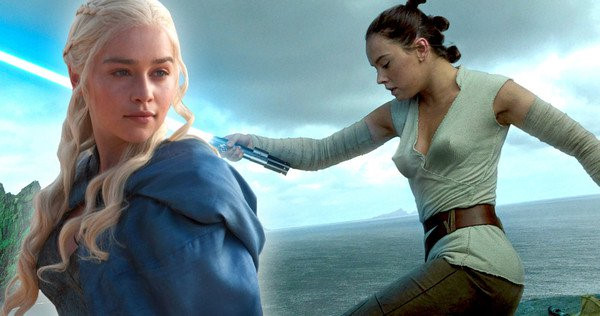 The Game of Thrones Star and the Mother of Dragons was finally able to give the fans a much needed reprieve by divulging some exciting news about Qi'Ra band her enthusiasm to bring her alive on screen. This is what she said in an interview Last Sumer: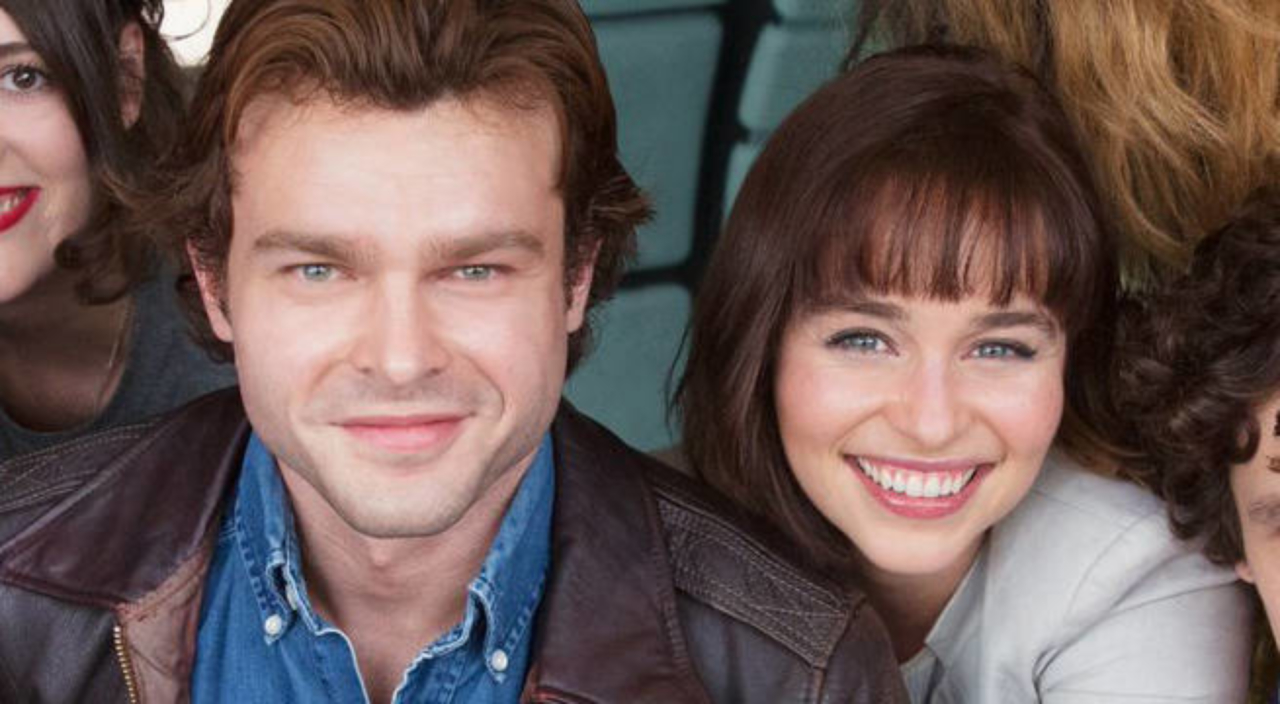 "All I can say is that she's awesome," Clarke explained to Rolling Stone. "Like, legit, that's all I can actually get away with saying. There's a stormtrooper with a gun, and he's going to come walking in any second."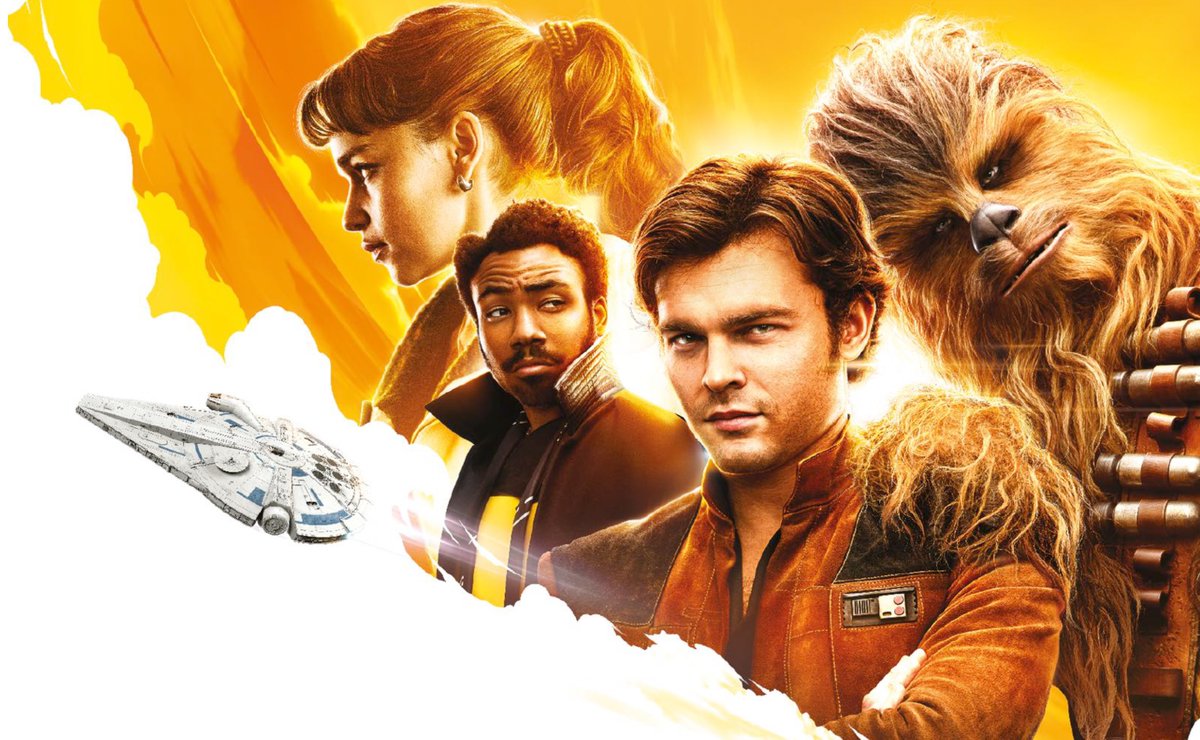 We know that Solo: A Star Wars Story will introduce us to a lot of newcomers to the franchise. Tobias Beckett, Donald Glover's Lando Calrissian, and the ever so mysterious Moloch. But Qi'Ra is the one that caught everyone's eye. But with the synopsis for the movie not even revealing a single thing to the fans about what to expect in the theaters, everyone's guess was as good as any.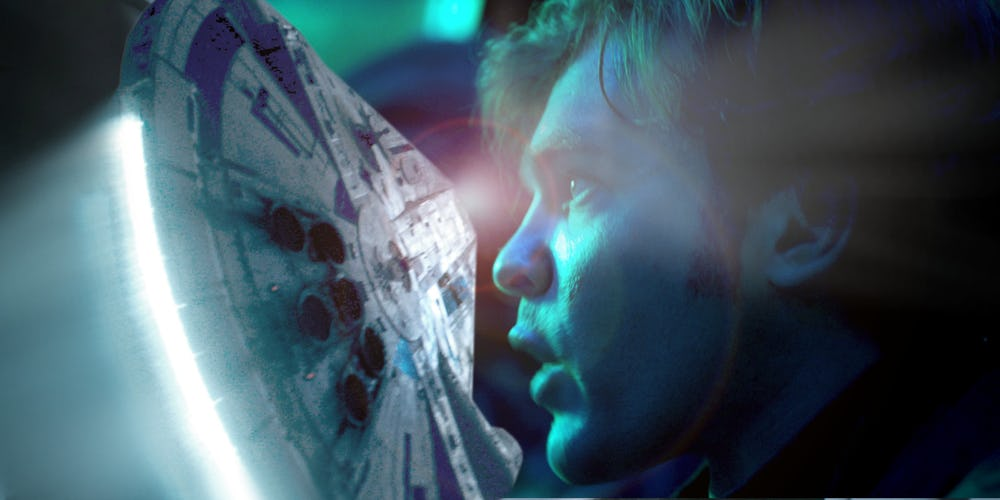 This is the official plot synopsis for Solo: A Star Wars Movie –
"Board the Millennium Falcon and journey to a galaxy far, far away in Solo: A Star Wars Story, an all-new adventure with the most beloved scoundrel in the galaxy. Through a series of daring escapades deep within a dark and dangerous criminal underworld, Han Solo meets his mighty future copilot Chewbacca and encounters the notorious gambler Lando Calrissian, in a journey that will set the course of one of the Star Wars saga's most unlikely heroes."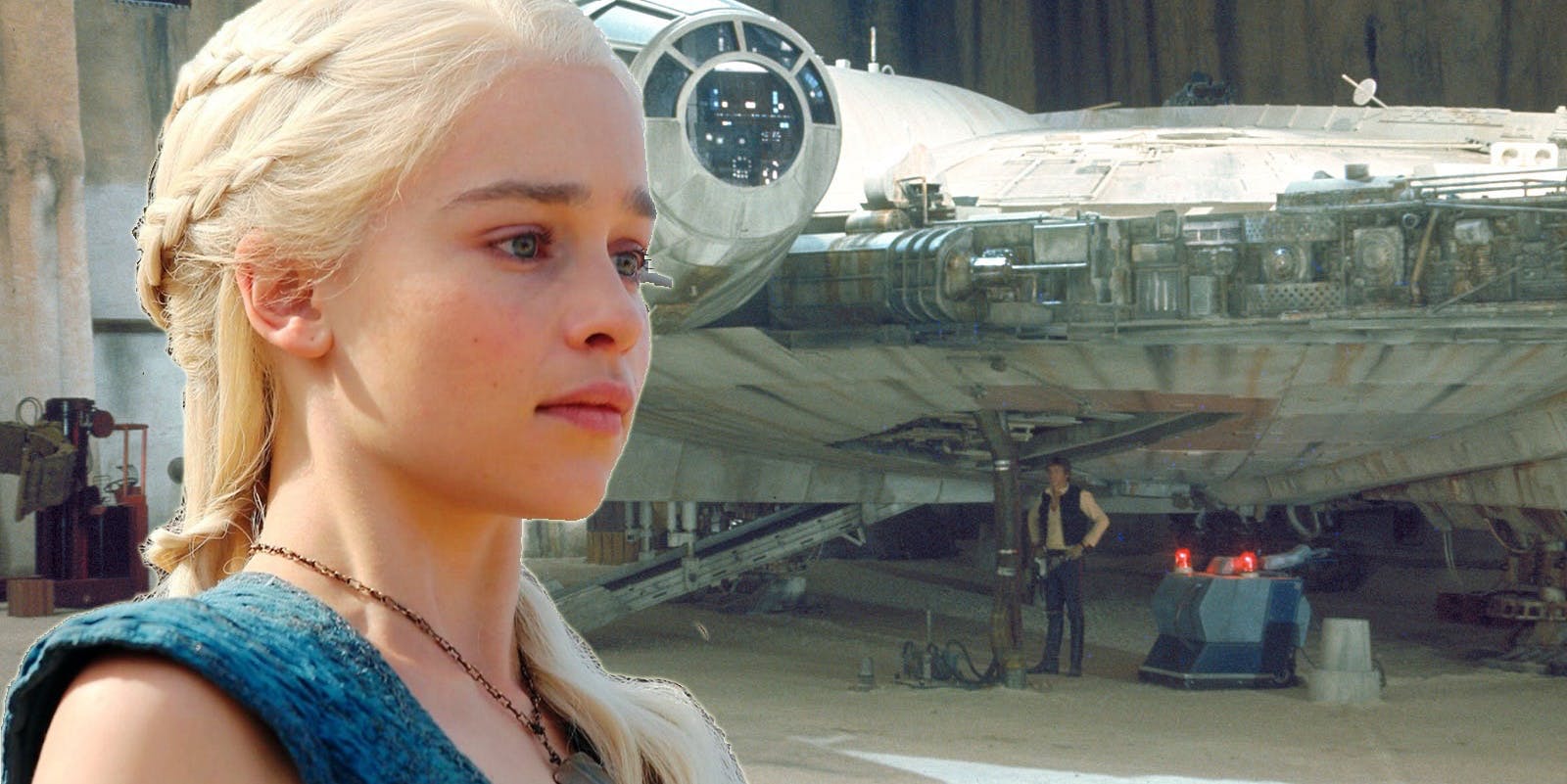 Clarke is better known as the Khaleesi, Daenerys Targaryen of Game of Thrones, a show that is also incredibly secretive when it comes to production. So, Emilia must be a veteran when it comes to keeping secrets.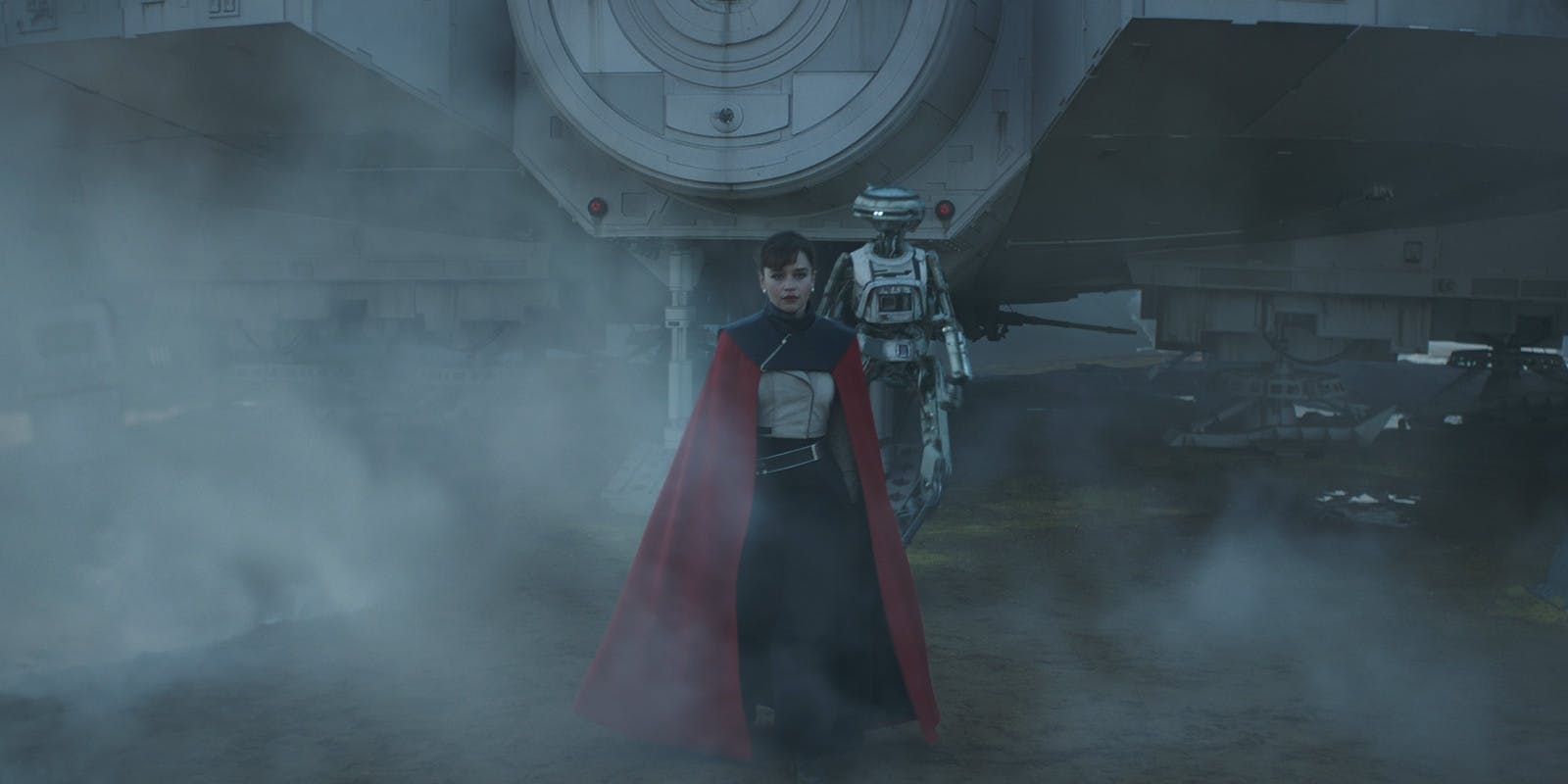 "I genuinely can't tell you anything other than Alden [Ehrenreich] is magnificent, and it's a delight to do something on that level with really cool actors and nice people," Clarke told CinemaBlendlast year. "But it's even scarier talking about that than Game of Thrones."
The casting director Chris Miller opened up in a recent interview about the process and how they decided to zero in on Alden Ehrenreich to portray this iconic Star Wars character. He said:
"That guy pretty much went through an audition pentathlon; it was like an acting steeplechase. He went against a lot of very strong competitors and was very consistently the guy, from minute one. He was the first person who auditioned out of thousands, and just out of the box, made you believe that someday he'd grow into the character we know".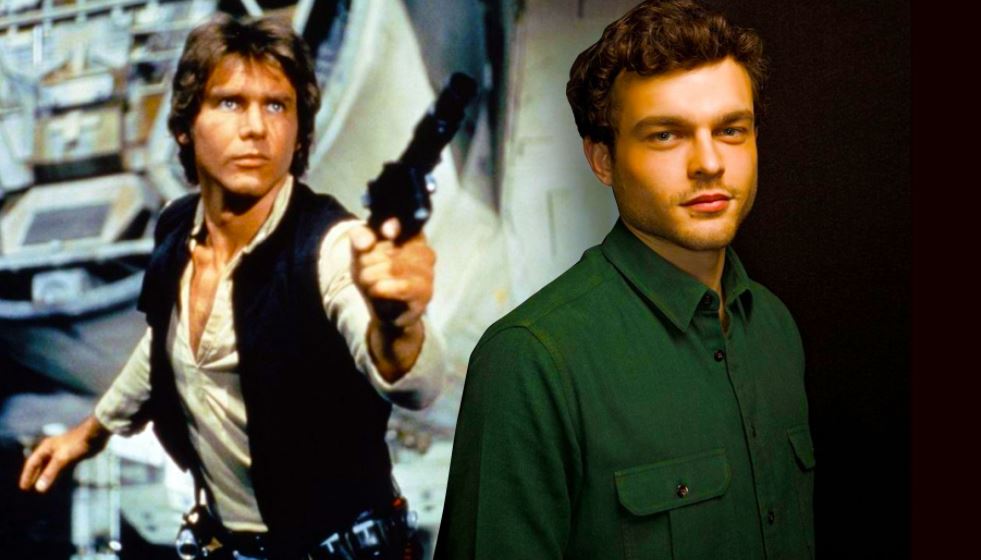 There were plenty of extremely talented and young heartthrobs in line for the role from Miles Teller to Jack O Connell but finally the 28 years old actor Alden Ehrenreich landed on playing the lead character of young Han Solo and bringing this galactic reprobate alive on screen. Here is what he had to say about the Star Wars universe, his character, the story, the vision and meeting with original Han Solo aka Harrison Ford etc.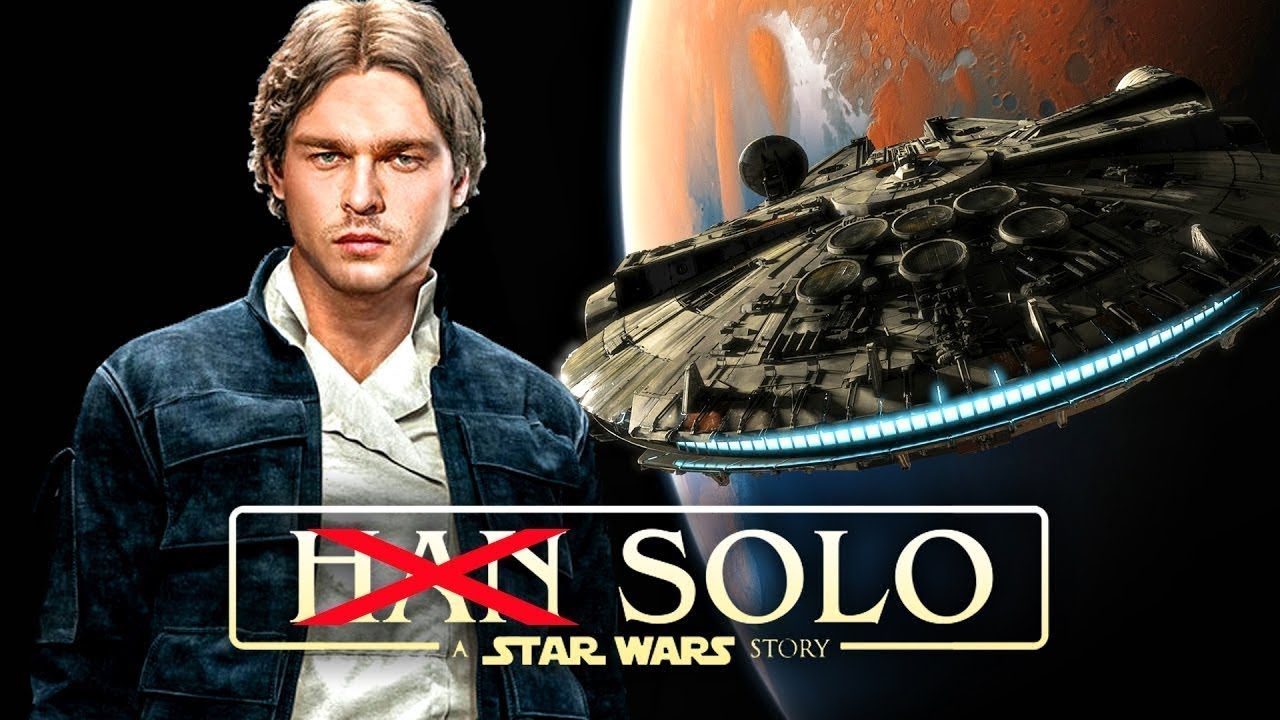 "Well, one thing that you kind of know about the Star Wars universe, but that you learn in a much more impactful way as you get into it, is that living in that universe is hard. Most people, especially during the reign of the Empire, are under the control of some kind of force or another. No pun intended. Having the resources and stability to call your own shots, do what you want, have freedom, isn't something that comes easily. So Han's dream involves making that happen for himself".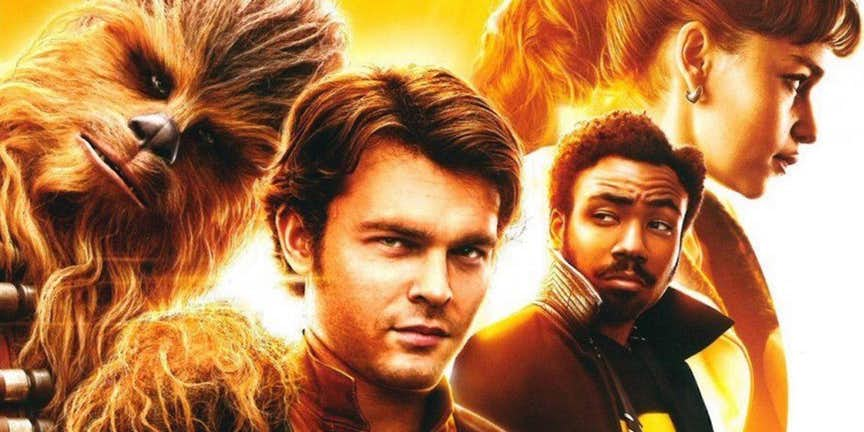 "I think it tells the story of a young man pursuing a dream to get out of his pretty rough upbringing, and a lot of the story is him trying to make this dream come true and finding out that it's a lot harder than he had imagined".

"He said a great thing when I met him," Ehrenreich said. "'Tell them I told you everything you needed to know, and that you can't tell anyone.'"
Ehrenreich further went on to explain why he was so eager to meet Harrison Ford and discuss their shared character.
"I wanted to meet him because I just felt generally it wouldn't be right to do the movie without some kind of contact with him, and I'm really glad I did," he said. "He was very, very supportive. And it's just cool to have lunch with Harrison Ford."
Alden was asked about the differences between his version of Han Solo and original Ford's version, and here is what he said:
"I think the main thing that's different is that the Han we meet in this film is more of an idealist, he has certain dreams that he follows, and we watch how it affects him as those dreams meet new realities, realities that are harder and more challenging than he'd expected".
All the very best to the makers of Solo. Wishing you a great success. CHEERS!
Don't Miss: Here's Why Tom Hardy's Venom Was Not In The Trailer