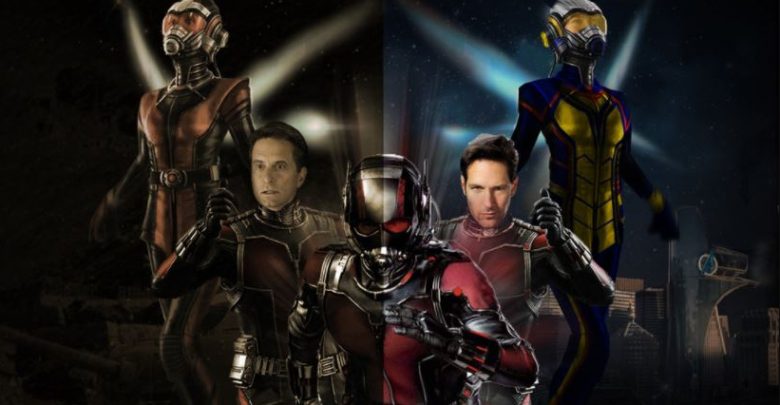 The new Ant-Man and the Wasp trailer took everyone by a storm as it revealed numerous new things that we haven't yet seen in the MCU. There are a lot of big takeaways from this amazing trailer and people loved the way everything looks to be in this movie.
Still, the biggest outtake from this trailer is none other than the villain of the movie Ghost. The MCU has managed to keep up with its trend to change quite a bit about the villains and make them a little different from the comics, keeping the character motives to be similar. The same thing is going to happen with Ghost.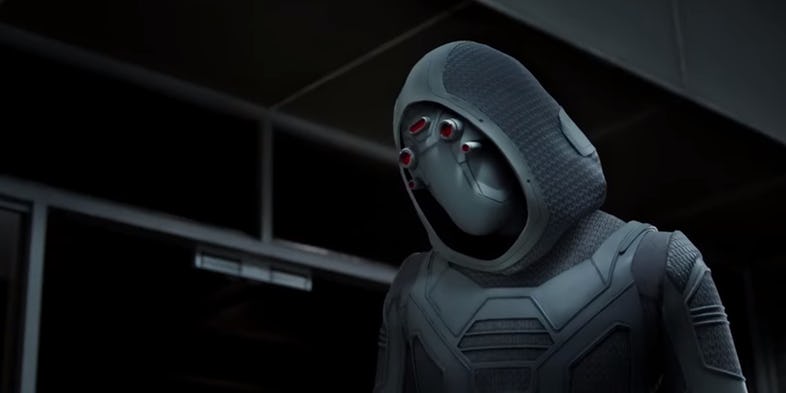 As we all know, Ghost is a male character in the comics but in the MCU it is going to be a woman as it will be played by Hannah John Kamen. In the comics, Ghost is an elite hacker who can make himself invisible and phase through things, and we even get to see the powers of Ghost in the trailer as we see an arm flickering and phasing in and out of view.
Now new plot details have come into the light regarding this new villain from the 3rd movie in this year. We saw an amazing chase sequence in the trailer where a biker gang was involved in a chase after Hank Pym and Hope Van Dyne's The Wasp. But now, by the looks of these new set photos, it has been revealed that what we saw in the trailer was only a small part of what is in store for us!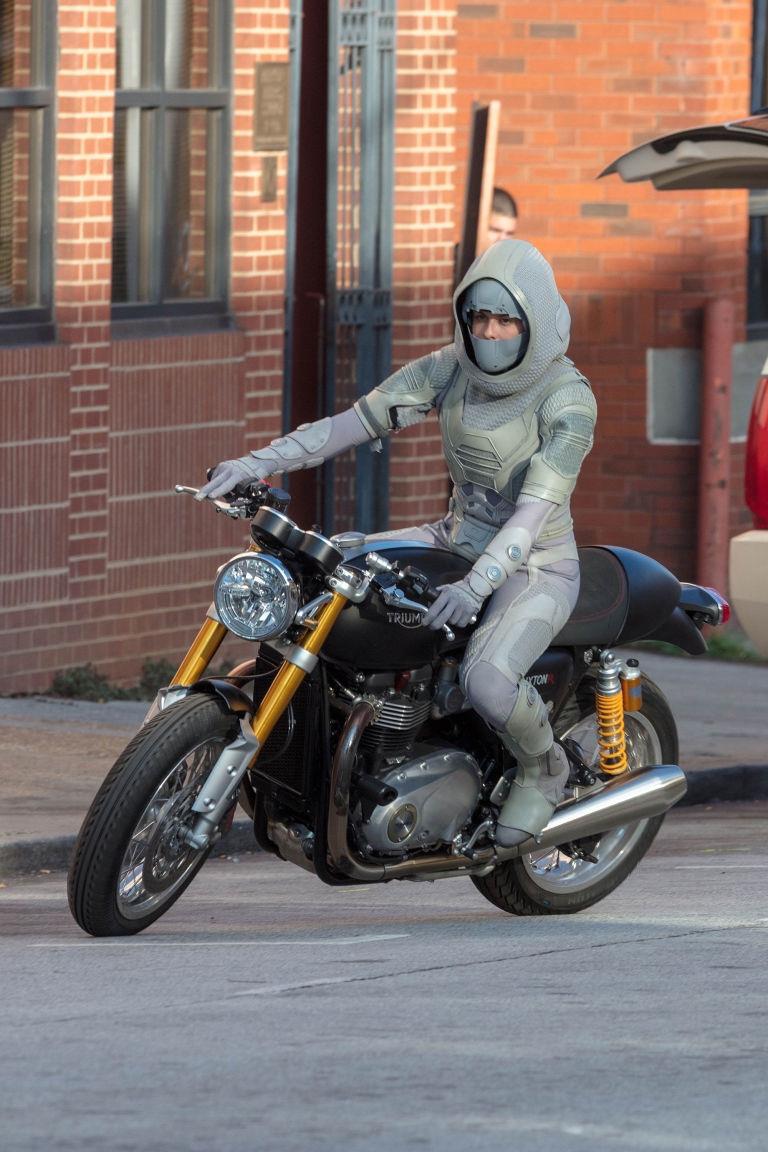 These set photos reveal that in this chase sequence, the villain of the movie, Ghost is going to be involved! So that means that the biker gang is indeed working for Ghost who is also behind Hank Pym's tech.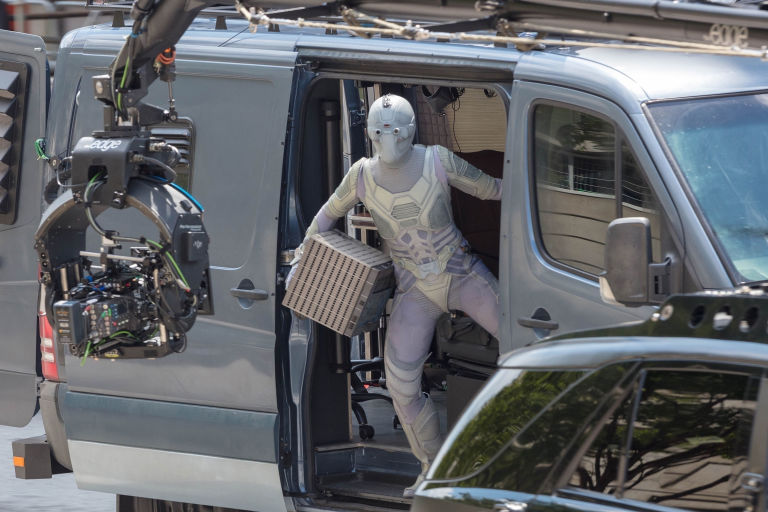 As we can see in this image, Ghost is carrying Hank Pym's research facility which he shrunk down and turned into is luggage. So, it means that Ghost will be successful in this chase and will apprehend the Pym particles or the know how to it at least for a short while until Ant-Man and the Wasp somehow acquire it back.
Pym's research and tech are going to be important for Ghost to fulfill her motives and succeed in the plans she has for this movie. Her carrying this shrunk building could also mean that Sonny Burch who will be played by Walter Goggins will be working for her or maybe a sort of ally to her teaming up against team Ant-Man.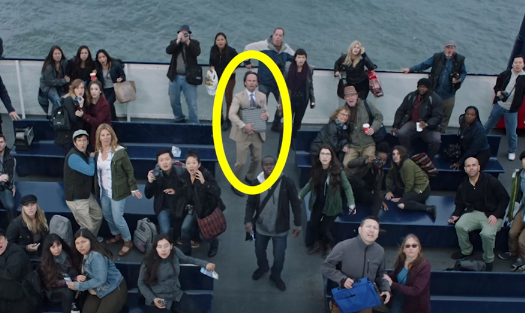 Sonny Burch is a smaller villain in the movie. In the trailer, we saw that he somehow stole the research facility that Hank shrunk down. He is the chairman of Cross industries in the comics and it seems that he will be carrying forward and profit from the work of Darren Cross, the protégé of Hank Pym in this movie.
But as mentioned above, he could be working for Ghost as well, because we saw him carrying the Pym building in his hands when Ant-Man was turning into the Giant Man in front of the boat Sonny is standing in. Well, Giant Man might be there to take the research facility back which means that Sonny either steals the building from Ghost or Ghost passes it to him in case they are allies. It could be the other way around also as Sonny could have somehow acquired it first and had given it to Ghost later on when we see it in the chase sequence. But the former two scenarios are more likely to be true.
Whatever the case may be, this movie is certainly going to be huge and will carry forward the hype train of people who are already way too excited for Black Panther and Avengers: Infinity War, and now they are for Ant-Man and the Wasp as well.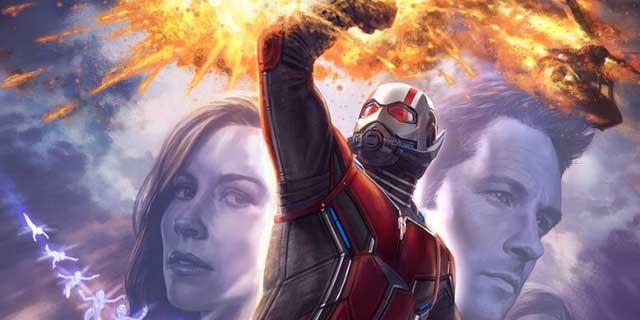 Paul Rudd is returning as Scott Lang aka Ant-Man, Michael Douglas is reprising his role as Hank Pym, Evangeline Lilly will play Hope Van Dyne aka The Wasp, Laurence Fishberg will be Dr. Bill Foster/Goliath, Walter Goggins will play Sonny Burch, Michelle Phiefer will play Jannet Van Dyne, Hannah John Kamen will play Ghost and Michael Pena will be returning as Luis. Ant-Man and The Wasp will hit the theatres on July 6, 2018.
Don't Miss: DC Fans Are Outraged by Rotten Tomatoes Score For Black Panther