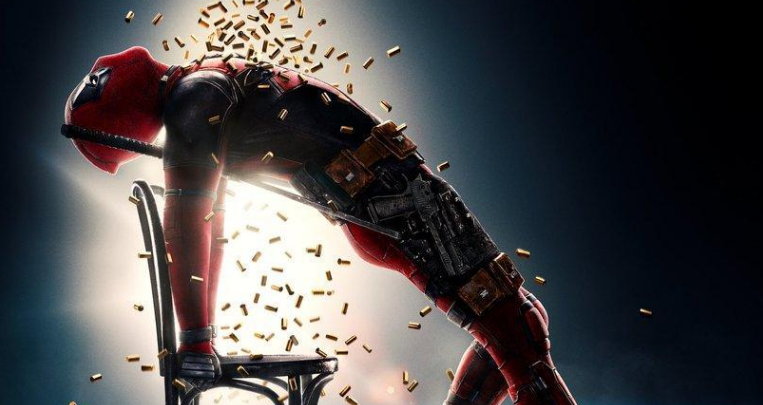 This year is going to be full of Marvel goodies as we are getting 6 Superhero movies inspired by Marvel comics. 3 of them belong to Marvel studios and are a part of the MCU. 2 belong to 21st Century Fox and one will be released by Sony. Deadpool 2 is one of the most anticipated movies out of these 6. With Deadpool 2 almost 3 months away, we can expect more and more marketing to kick in very soon.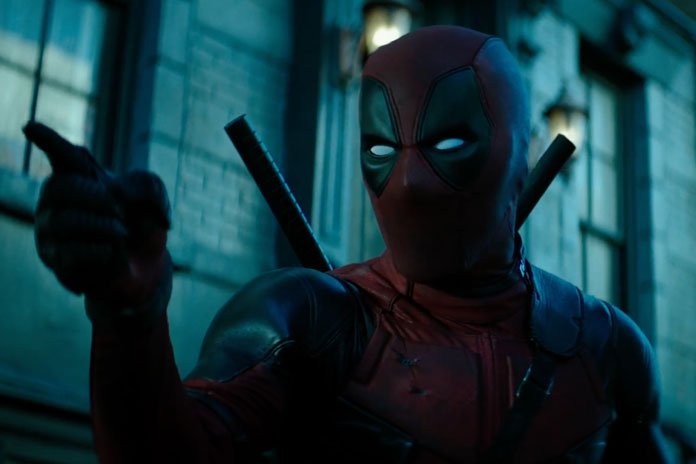 Till now, we have a lot of information on the movie, and we know what we could expect from it, but we still haven't got a full-fledged trailer for the upcoming movie. We have only seen a teaser for the movie which was not more than 10 seconds as Deadpool was painting for more than a minute in that teaser. Still, it was very funny to watch.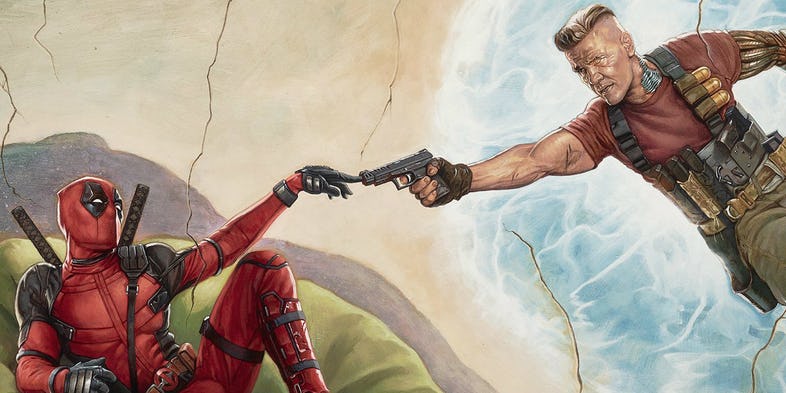 Luckily, we are closing in on the first trailer of the movie as it has been reported that the trailer is supposed to come out in the next week with another hugely anticipated Marvel movie, Black Panther. But today is yet another lucky day as Ryan Reynolds himself tweeted a brand new poster for the Deadpool 2.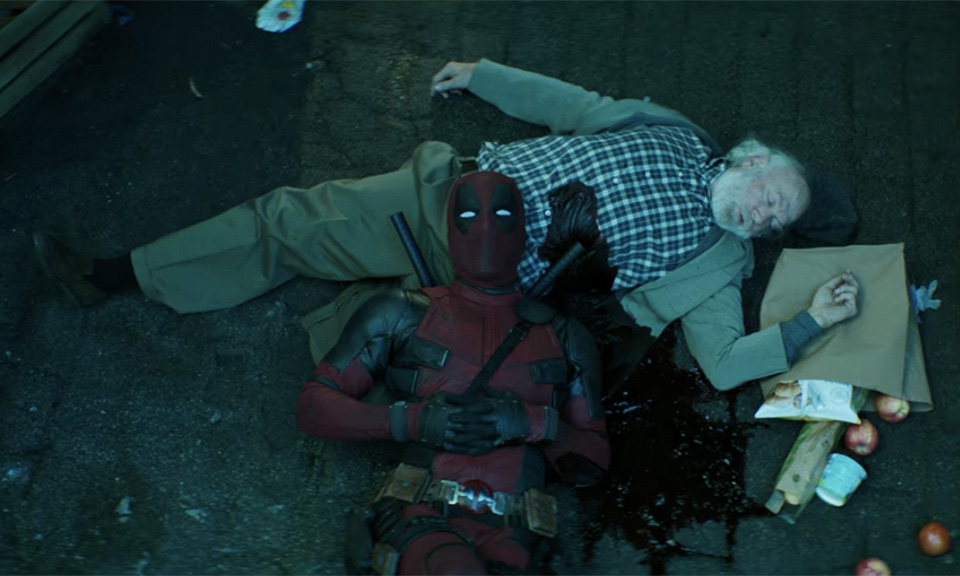 Reynolds released this poster in the typical 'Deadpool' fashion. In the poster, we can see Deadpool enjoying the rain as if he were singing 'Let it rain over me'. Only the raindrops over here are a million bullets falling from the sky. Reynolds tweeted the poster with the Flashdance tagline: "Take your passion. And make it happen." Here's a look at the new poster for the movie.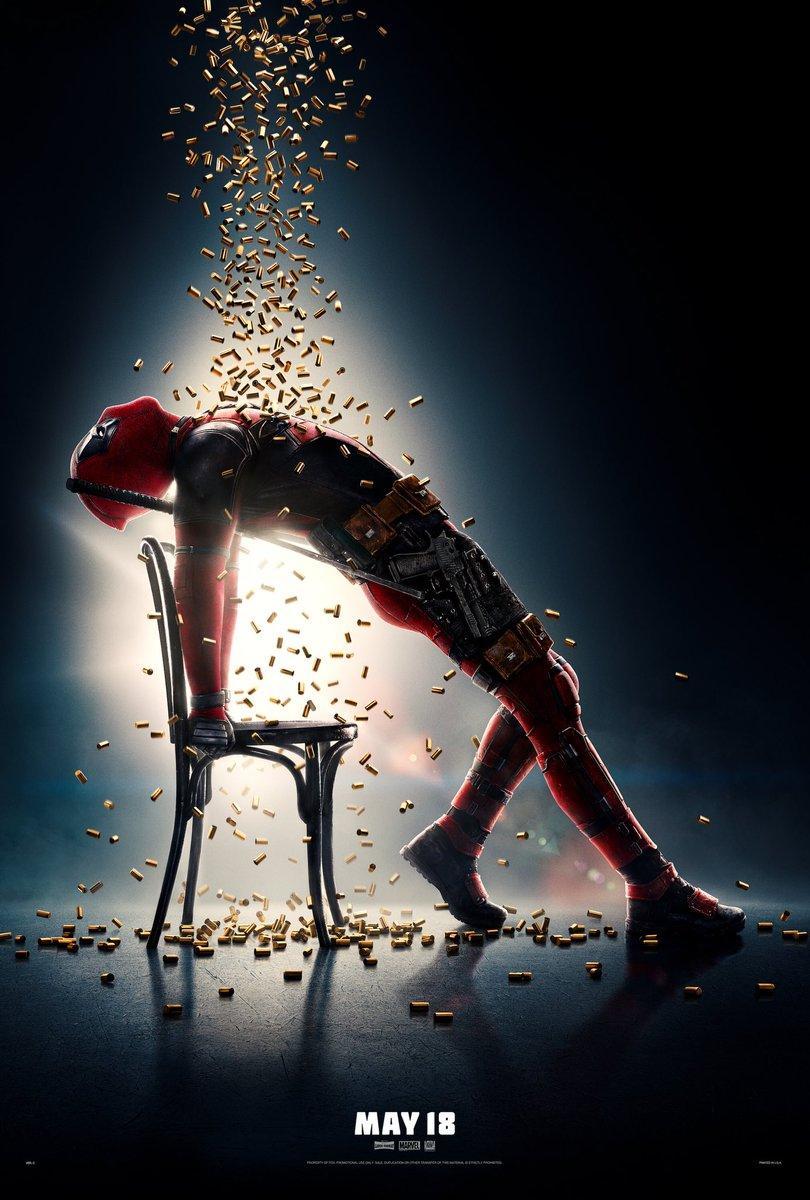 Last month, Ryan Reynolds teased Deadpool's favorite weapons on Instagram and Twitter as well. It was a really smart marketing technique on the part of the movie as a similar marketing was adopted by the first Deadpool movie as well. Reynolds shared a photo of his two Katanas as a way to celebrate the new release date for the movie, as the official release date of the movie moved from June 1 to May 18, 2018. Have a look at his post: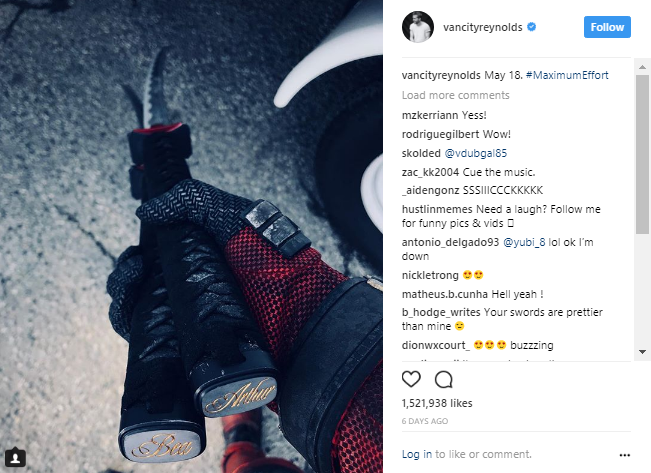 There was something really interesting and eye catchy in these two Katanas as we can see that they are named "Bea" and "Arthur. Each Katana over here has a gilded hilt, having both these respective names engraved at the bottom.
Within this Marvel Universe (The X-verse), the smart-mouthed mercenary has a deep obsession (that some might consider a bit unhealthy) with the classic sitcom, The Golden Girls, and with Bea Arthur, who plays Dorothy Zbornak in that series, in particular. The first Deadpool also movie featured a Bea Arthur Easter Egg through one of Wade Wilson's outfit choices as he was seen wearing a shirt with the actress' face on it in one of the scenes of the R-rated flick.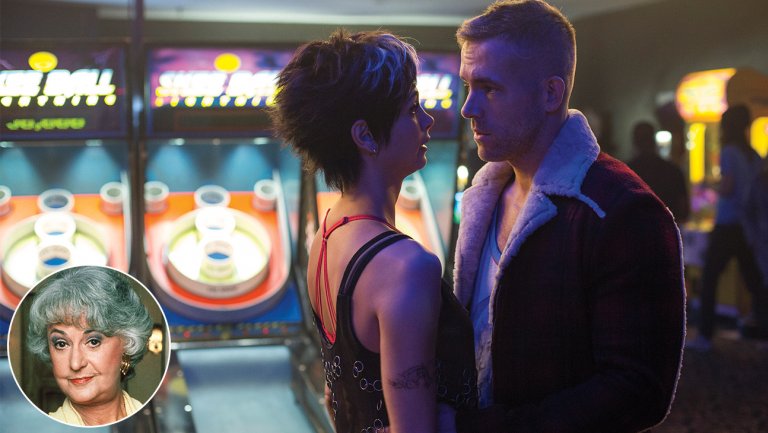 Even in the Deadpool comics, his Katanas have the name of the Emmy-winning actress engraved, even though the recent 'Deadpool & Cable: Split Second' series claims that the Katanas are named "Oates" and "Hall" after the famous musical duo John Oates and Daryl Hall.
We can be really hyped this time as the element of fun is doubled, the budget it bigger and there are many new characters coming in. Also, David Leitch who is the new genius of action movies is going to direct this movie taking over the movie from Tim Miller who led the first movie to remarkable success.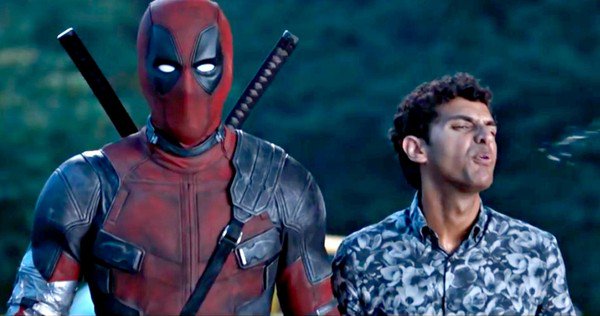 The new characters which are coming in this time are Cable, Domino and even Juggernaut (rumored) along with the old ones which are Colossus, Teenage Negasonic Warhead, Copy Cat, Blind Owl, Wade's best friend Weasel and Dopinder (the cab driver).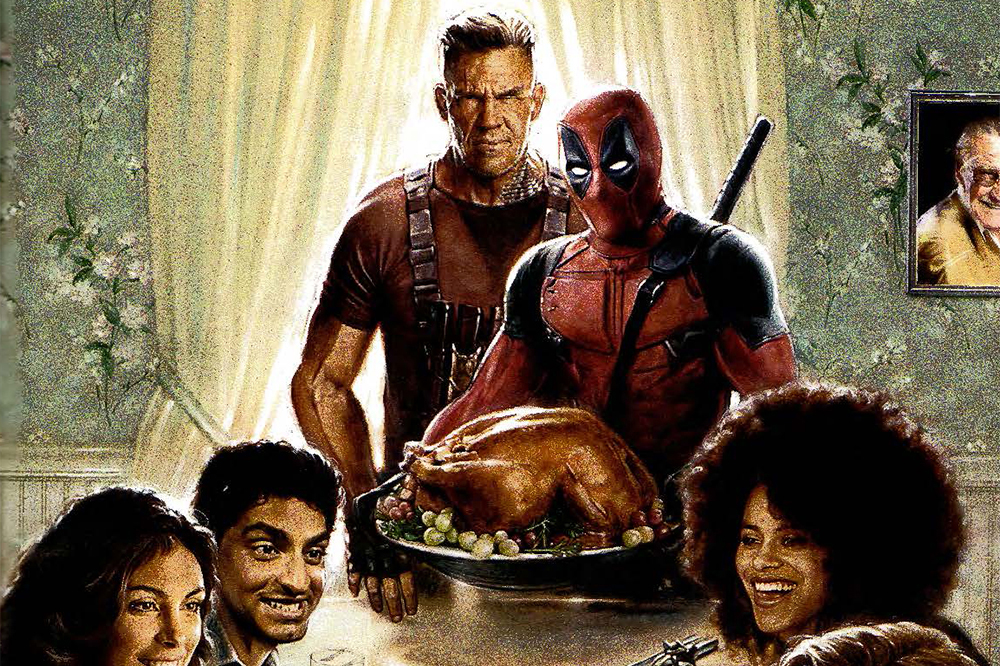 The movie will come out on May 18, just 2 weeks after Avengers: Infinity War. The movie will star Ryan Reynolds as Deadpool, Morena Baccarin as Vanessa/Copy Cat, T. J. Miller as Weasel, Leslie Uggams as Blind Al, Brianna Hildebrand as Negasonic Teenage Warhead, Stefan Kapičić as the voice of Colossus, Zazie Beetz as Neena Thurman / Domino, Josh Brolin as Nathan Summers /Cable and Jack Kesy as Black Tom Cassidy.
Tell us in the comments how you found the new Deadpool 2 poster because even better than what we could expect.
Don't Miss: Captain Marvel Supposedly Spotted In Avengers: Infinity War Trailer?