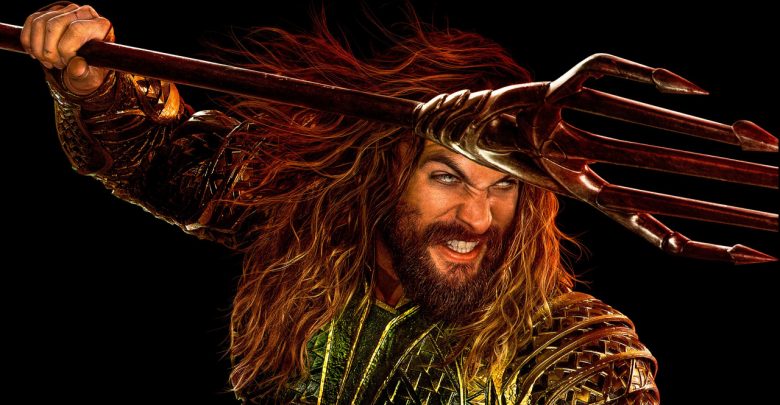 There has been an uninterrupted supply of Aquaman set images since production started in May. The upcoming DC movie based on the superhero "Aquaman" will deal with the origins of Arthur Curry and the subsequent transformation of a regular guy into a hero commanding respect for both humans and Atlanteans.
The first look of Aquaman is revealed and he looks really pissed off in the image. We can also see a mysterious man standing beside Arthur Curry.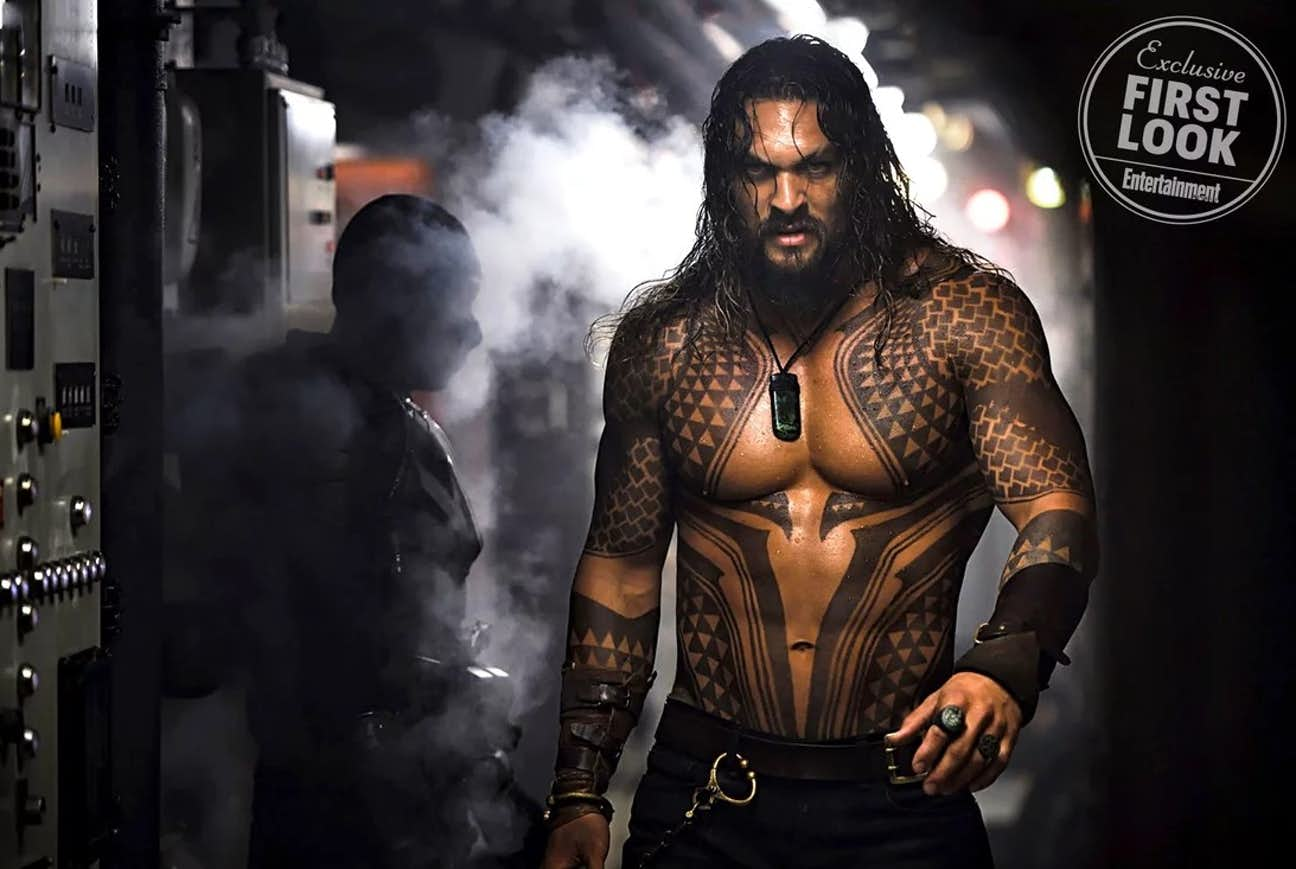 "It's going to look very different, it will feel very different — aesthetically, tonally, story-wise — it's my own take… It's a much more a traditional action-adventure quest movie." The director of the movie, James Wan told Entertainment Weekly.
Jason Momoa also revealed to expect that the story of the movie that will span around the childhood of Aquaman. He said:
"In Aquaman, you see when his parents met and what happened to them. Then the little boy being raised and finding his powers and going through that and never being accepted on either side. And then becoming this man who puts up all these walls. You just slowly see this man harden up and be completely reluctant wanting to be king and not knowing what to do with these powers he has."
Aquaman is a classic DC Superhero who is also the founding member of Justice League. He is the King of Atlantis who possess telepathic powers. He has the ability to command all sea life and has mighty strength and speed. He can survive on land and in the depths of oceans with extreme temperatures. In DC Cinematic universe, the character of Aquaman is played by Jason Momoa (Khal Drogo, Game of Thrones). He was briefly introduced in Batman v Superman: Dawn of Justice and is going to make an official debut in Justice League followed by a solo movie.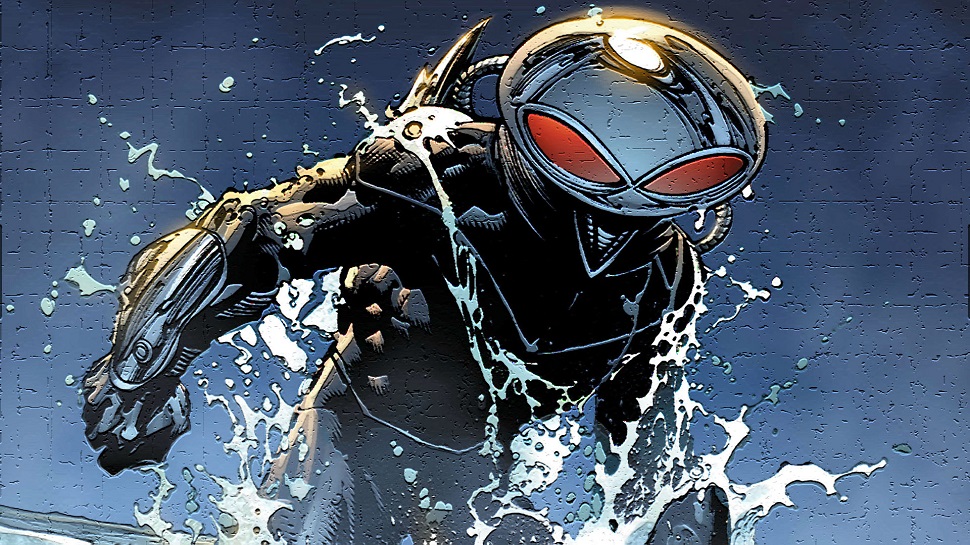 The big villain of the movie is Black Manta to be played by Yahya Abdul-Mateen. He first appeared in Aquaman #35 in 1967, he was a treasure hunter whose mission was to collect a sample of Aquaman's blood.
In the process, a bloody battle ensued which led to the death of Aquaman's father. He hunted down Black Manta who developed a special suit to fight in the sea, but Aquaman accidentally killed Black Manta's father. Since then they are arch enemies of each other.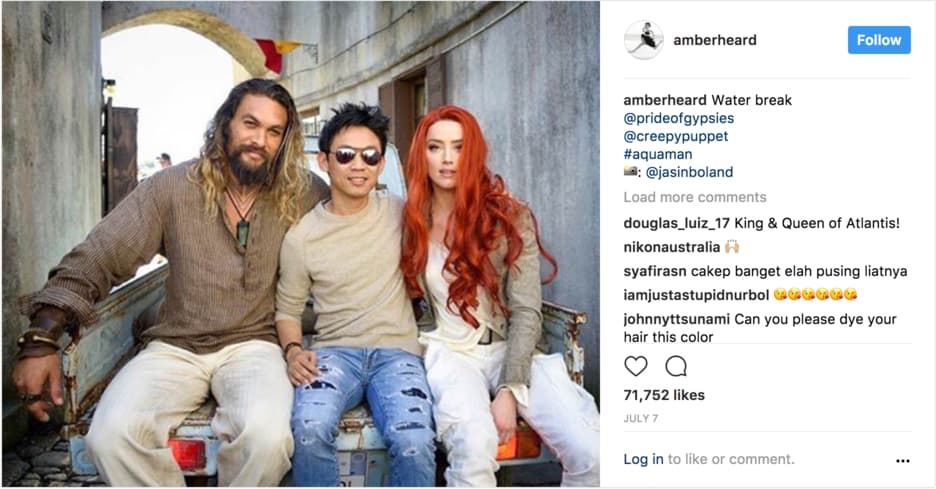 There have been selected glimpses and images coming out of the sets. The latest is from Amber Heard who is playing Mera (Queen of Atlantis) with Jason Momoa and director James Wan. Previously also she shared pictures of her in Mira's suit with a sneaky shot of her and Aquaman filming in an exotic location.
Although the set-pieces are guarded, it's hard to hide from the locals if you are using giant outdoor water tanks in a coastal town.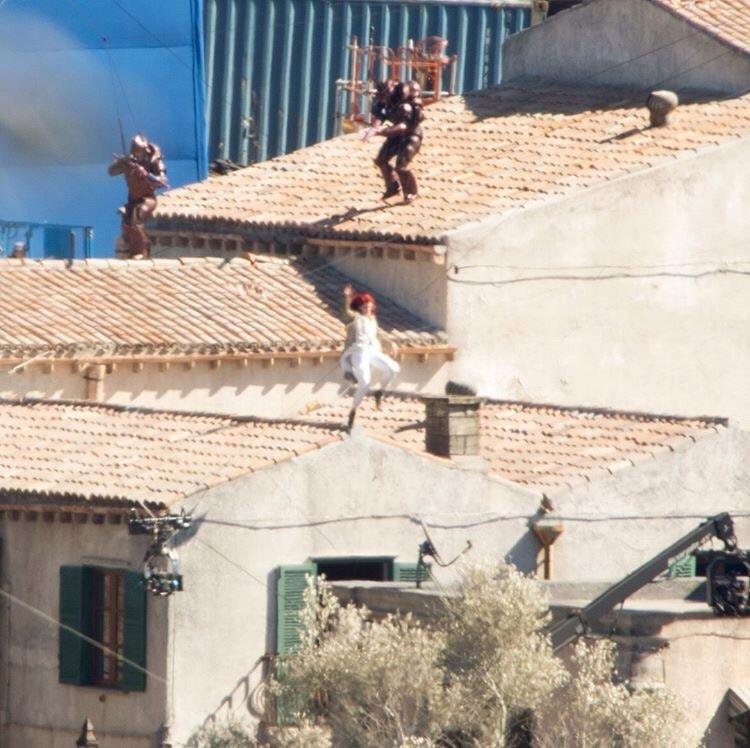 Recently, another photo was released online which has Amber Heard's character Mera running across rooftops. Although the image is blurred, it's clear that it's really her due to the distinctive red hair. She seems to be chased by Atlantean soldiers but we don't know why. Fans can speculate all day and come out with new theories.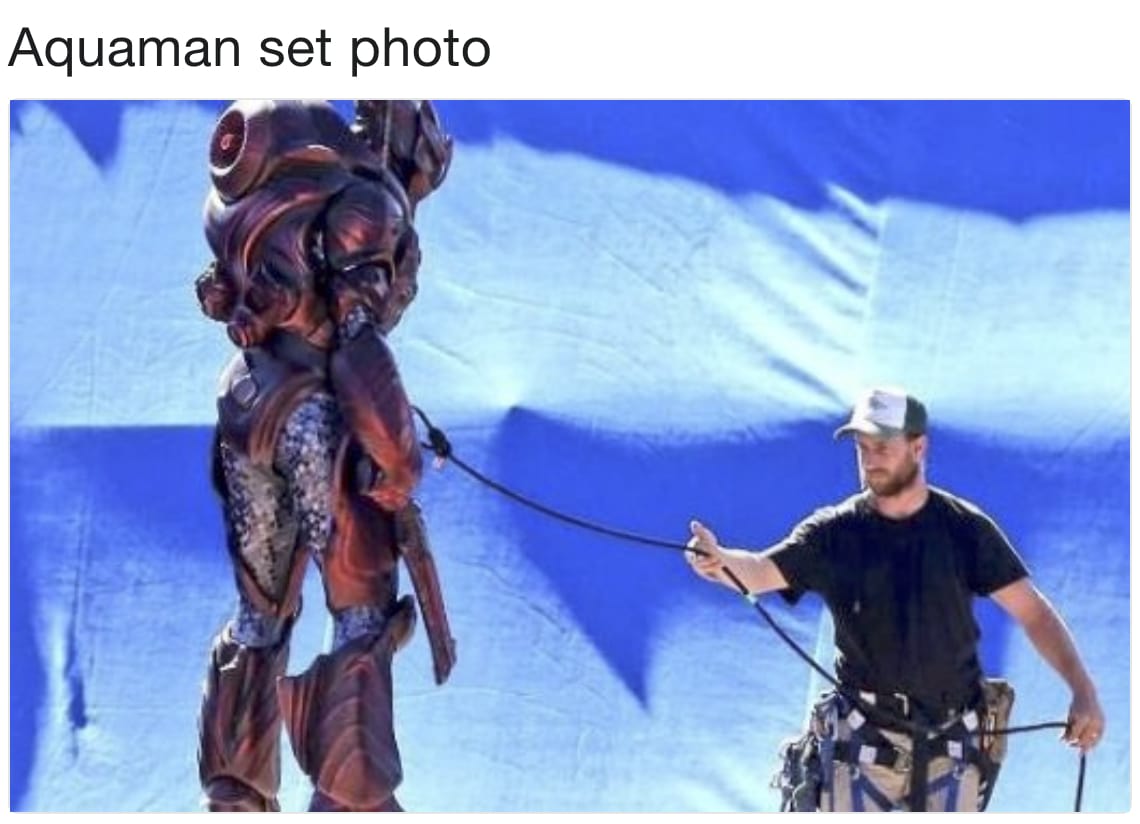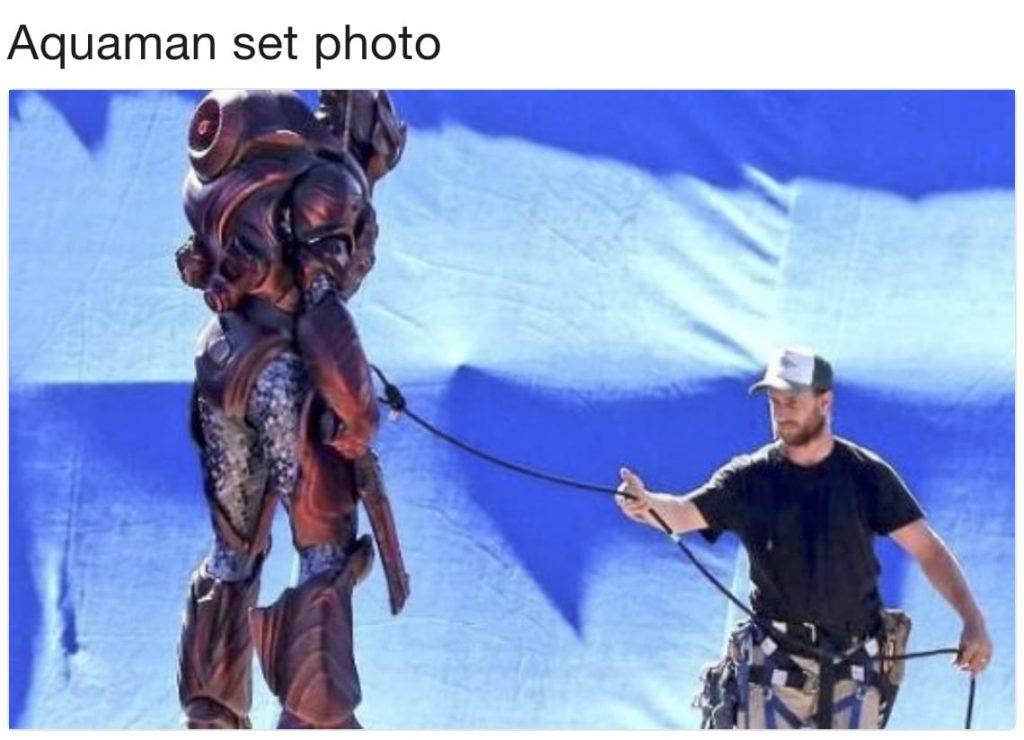 Another leak from the sets has been brought by 4eyedRaven's twitter which released Princess Mera picture and this time we got a better look at the suits of armor worn by men chasing her. It could belong to Atlanteans or Orm troops. The image of the suit are larger in size and it may also belong to Black Manta himself.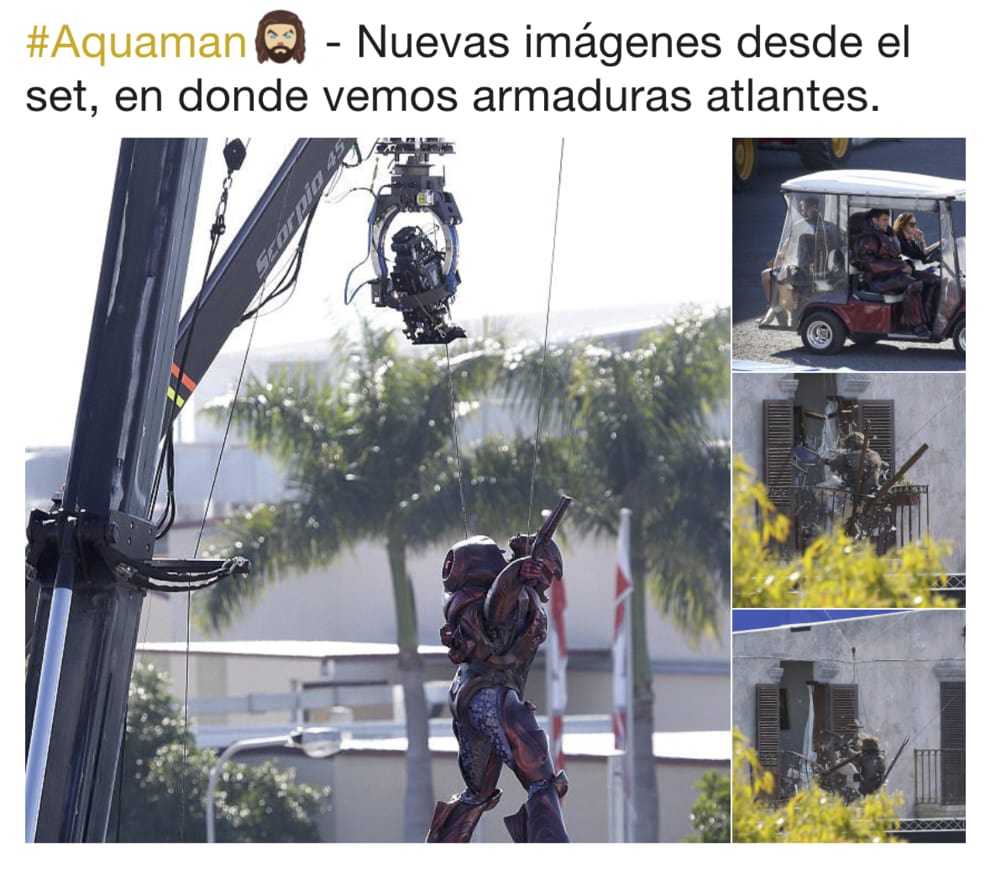 The leak from DCEUMX twitter has Jason Momoa's character Arthur Curry or his stunt double carrying out a dangerous stunt where he is tossed through the window into the metal railing on the balcony as the glass got smashed to pieces.
The other two photos show the red underwater armor used by the villains who were chasing Queen Mera in previous photos. We are yet to have more information about the armor. The last photo gives a first look at Arthur Curry's household.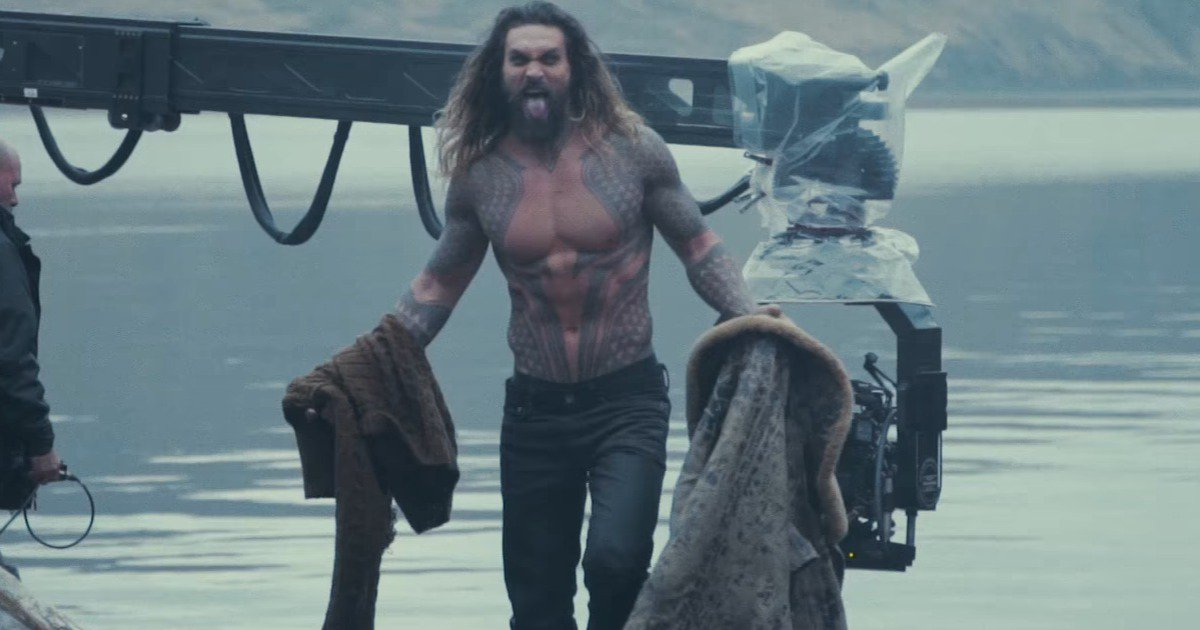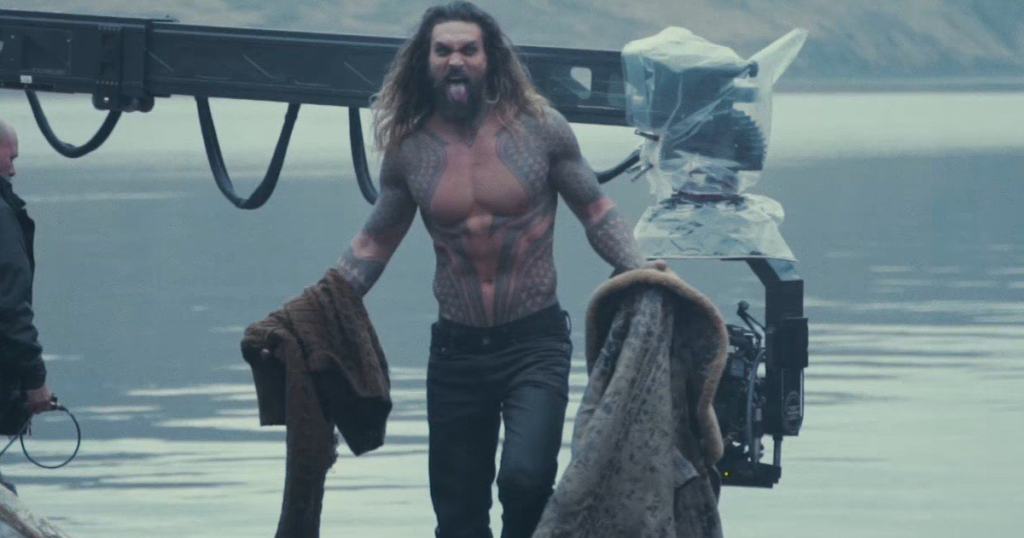 Many local news channels have posted pictures of tanks used on the set. But the more fabulous pictures are of Jason Mamoa himself having the time of his life. According to News.com report, Mamoa can be seen with fish-scale tattoos, several buildings are prepared to shoot Curry family flashbacks featuring his brother Thomas Curry played by Temuera Morrison (another Australian actor). The set images are also indicative of the huge budget estimated to be over $160 million.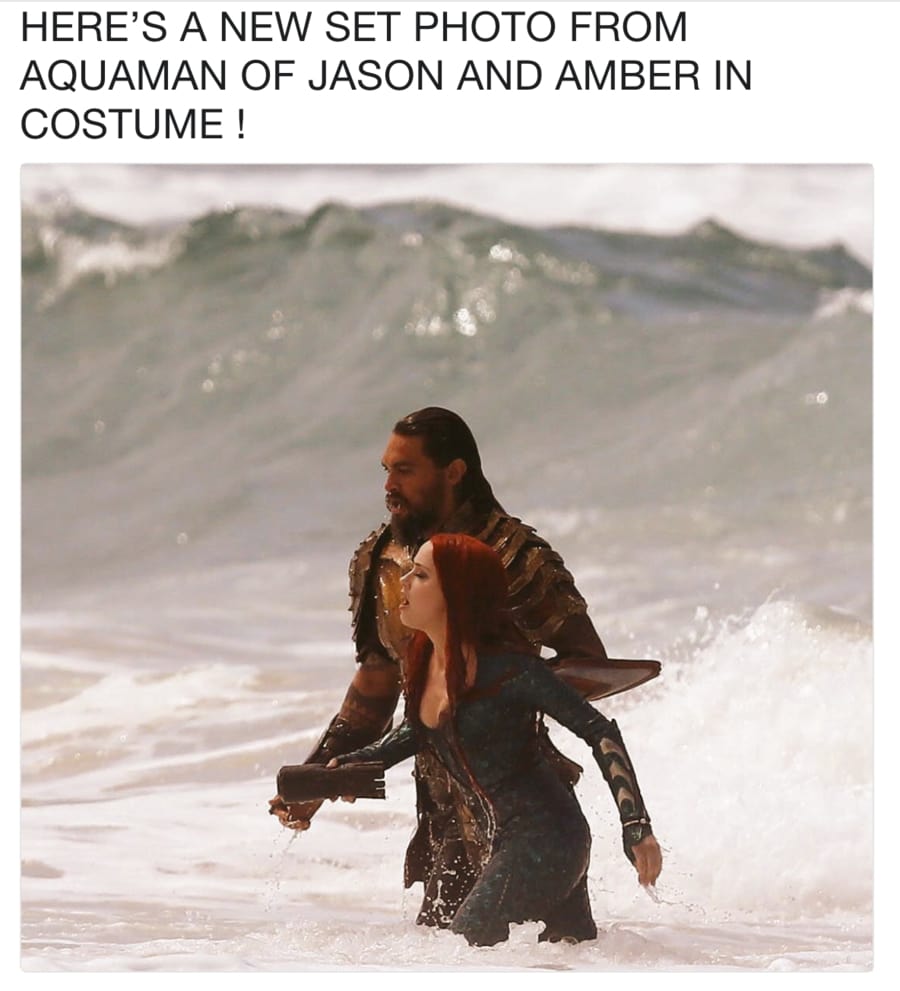 Well, it remains to be seen if the movie lives up to the massive hype. The Aquaman solo movie is slated to release in December 2018. Hopefully, Jason Momoa and Amber Heard will give us brilliant performances and help create Aquaman franchise.
Don't Miss: Justice League: This Will Piss You Off If You Are A Superman Fan