Recently, the news came that Fox has closed Pirates of the Caribbean director Gore Verbinski to direct the spin-off and possibly start production in early 2018. The first and foremost condition of Verbinski is the massive budget. In Hollywood, he is known to be a man of expensive tastes and he likes grandeur in his movies. Guess what, Gore Verbinski will be directing Gambit movie, produced by Tatum, Reid Carolin, Simon Kinberg and Lauren Shuler Donner to be set up within Fox's X-Men universe. The release date is Feb 14, 2019, which is also Valentines Day.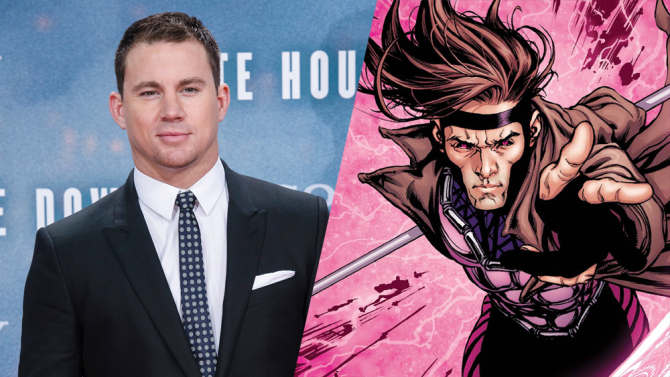 All of a sudden Channing Tatum is charged about the possible Gambit movie. He was recently seen in SDCC 2017 for Kingsman: The Golden Circle and he were asked about the status of Gambit project, according to him, it is very much alive and in the making. He had an interview with ComicBook.com about the possibility of him playing a card-throwing Cajun mutant in the future. His answer was brief but clear. He said "Yeah, of course. We're working on it right now."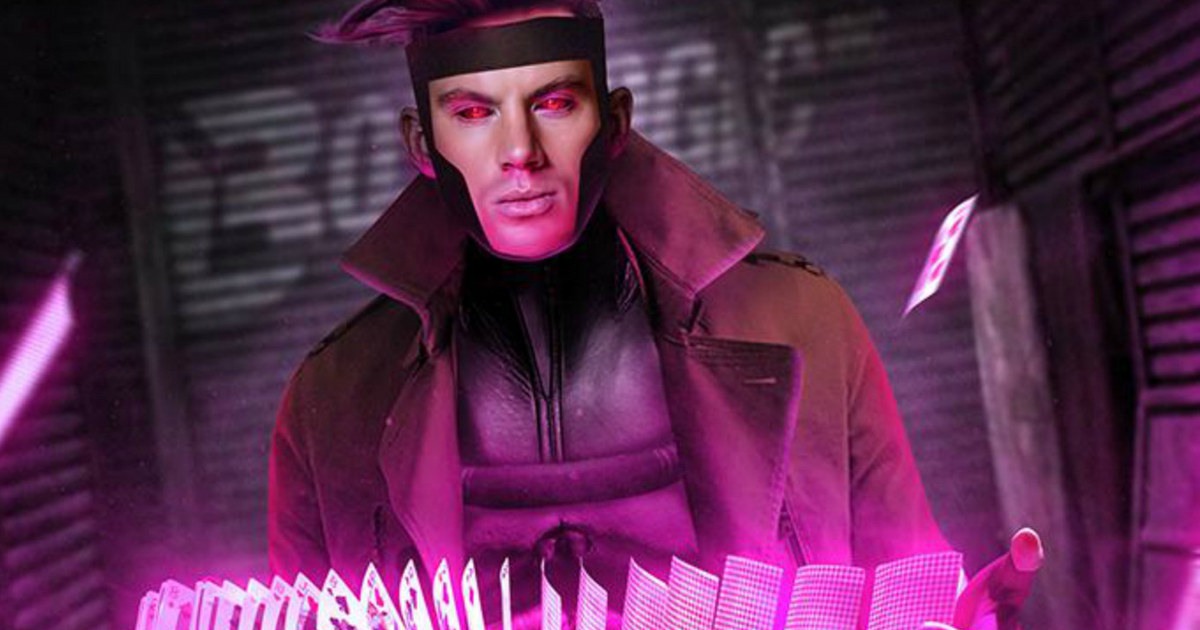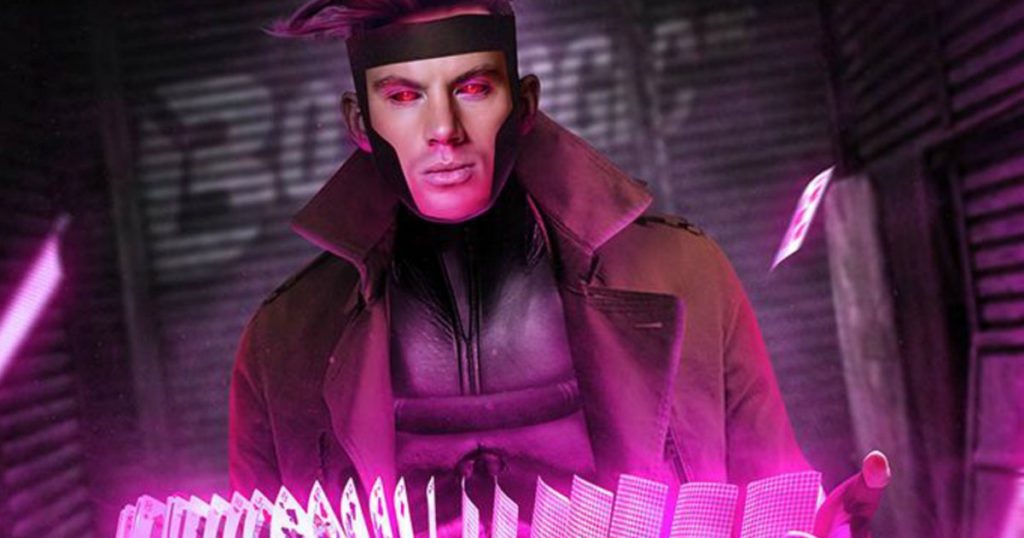 In an interview with CinemaBlend, Channing Tatum spoke about the creative possibilities for Gambit as Deadpool and Logan movies have opened up new opportunities that did'nt exist before. He said: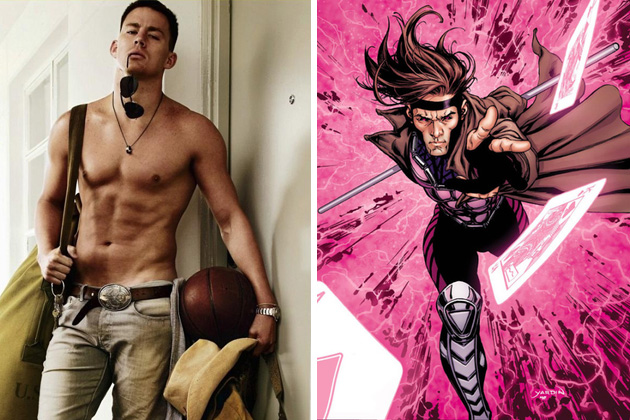 "I think we got super, super lucky. I think a lot of setbacks, we'll look at them in hindsight as giant blessings. Because we were making it, [and] we're writing a movie right at the turn of a paradigm shift in movies. So we got lucky that we didn't just come out with ours, which I don't think was fully formed. It was a good idea. We were going in the right direction. And then we got to learn from two really beautifully different kinds of complete paradigm shifts…like Logan and Deadpool, I mean, they knocked down a lot of doors for us to be able to do things that we wanted to do in the first place."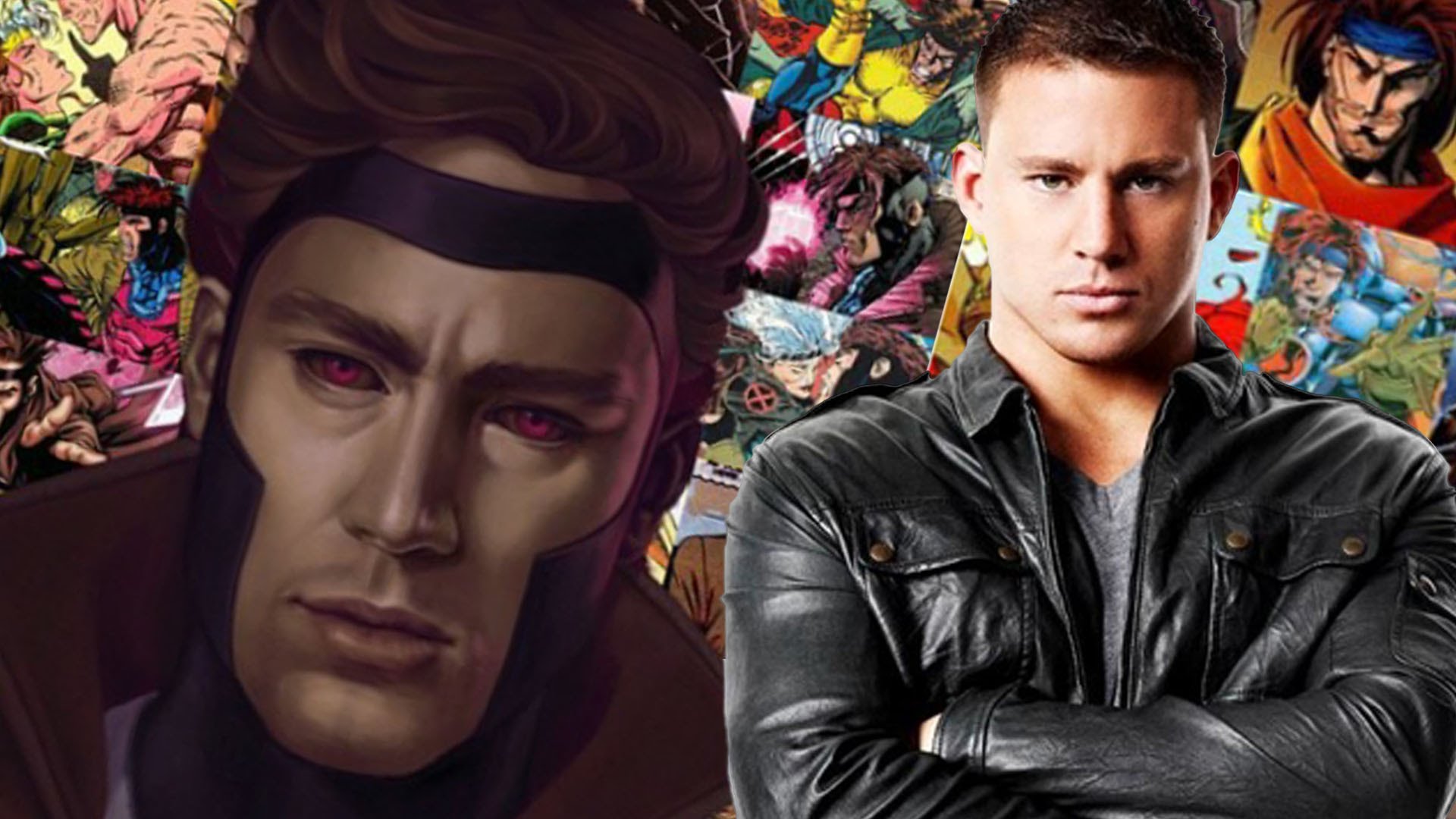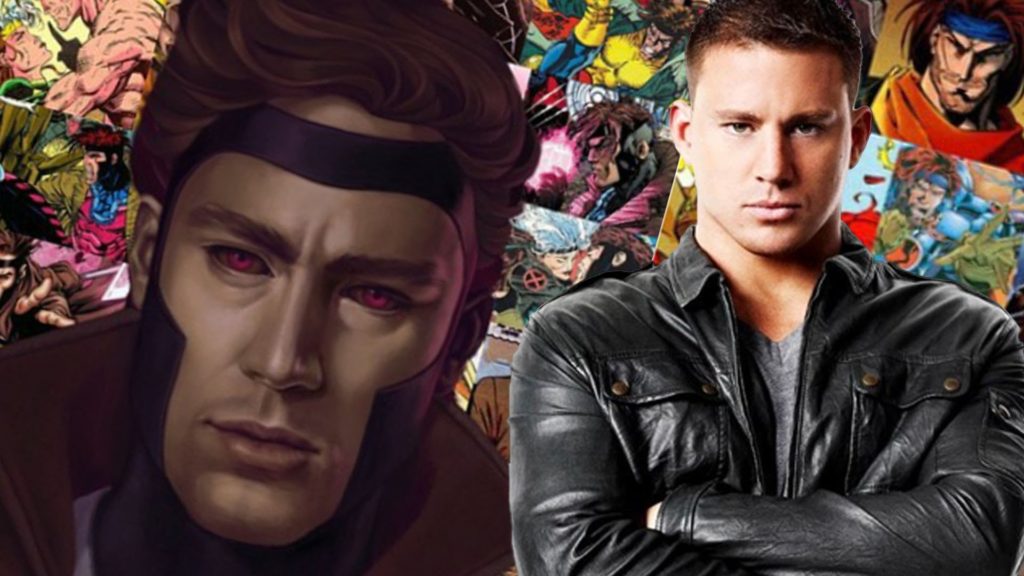 Recently, Channing Tatum spoke with popular channel HeyUGuys to talk about the proposed Gambit movie and he basically said that they are having a tough time getting the tone right but the project is definitely a go. This is what he had to say: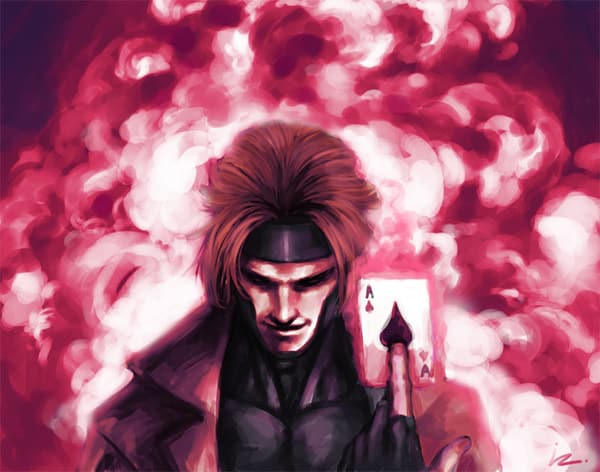 "I look for a personal connection to the movies I make and it may not be immediately obvious…In every story, I have a personal connection…With Gambit, I just never found that personal way in. We lit a fuse on the first one and just blew it completely out of the water. I think we got lucky, we got hit with some setbacks and it was all for a good reason. We were trying to do something completely different. We were trying to do something that this genre of movie hasn't seen before. We kept running into the same problems, and then Deadpool and Logan came through and kicked the doors down. Now we're really getting to do some of the things we've always wanted to do with the script, we've just sort of started over."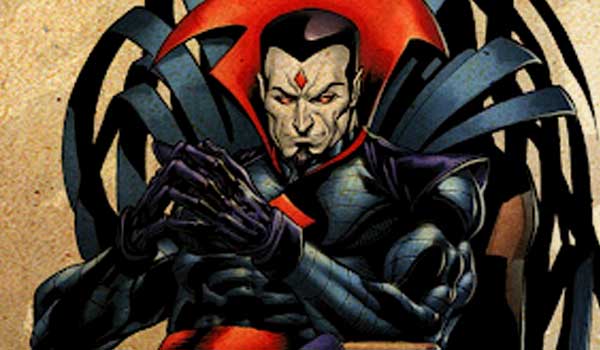 Well, new details about the movie have emerged and it seems the powerful X-Men villain Candra aka Red Death could be featured in the movie which leads to the introduction of "The Externals" who may provide a bridge between Gambit and other X-Men movies like New Mutants, Deadpool, and X-Force. Candra is an immortal mutant who possess accelerated healing abilities, pyrokinesis etc. Here's what the report said: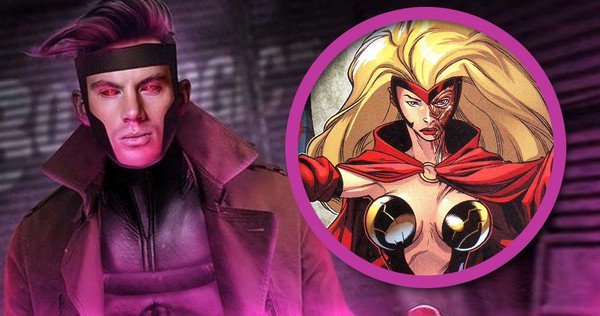 "The Externals are a powerful sub-group of mutants able to recover from mortal wounds/death and that consider themselves immortal. Their members include Candra, Absalom, Burke, Crule, Gideon, Nicodemus, Saul, and Selene. Apocalypse is also possibly one as well but is never given membership. New Mutants team members Sunspot and Cannonball were also eyed for membership. Gambit has a direct connection with them as well leading an Age of Apocalypse version at one point in Gambit and The X-Ternals. Outside of Candra, another External character that is extremely striking is Gideon due to his connections to X-Force, New Mutants, Deadpool, and even Gambit. He's a crossover villain that would make a lot of sense getting an on-screen debut."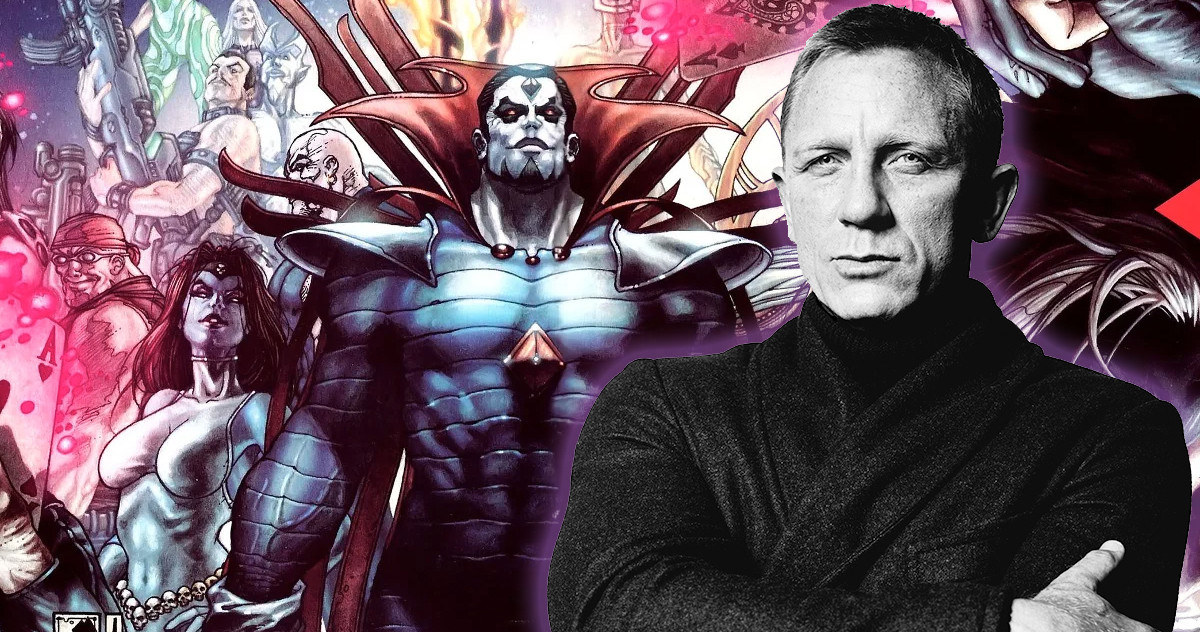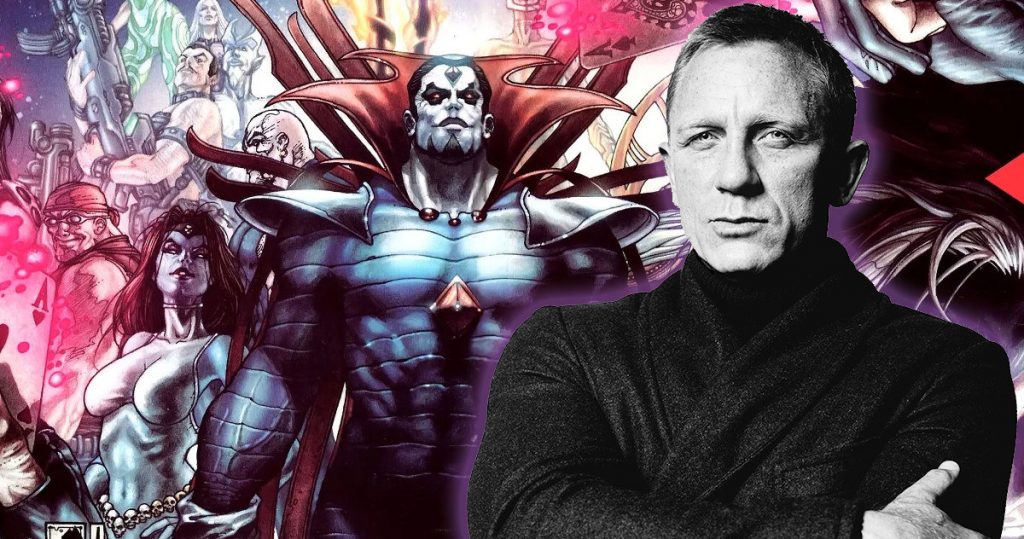 The Splash Report previously basically claimed that it is essentially going to be Ocean's Eleven of the X-Men universe. There are reports claiming Daniel Craig has been considered for the role of Mister Sinister. Here's what it said:
"Remy Lebeau (Channing Tatum) is on trial in New-Orleans. He's considered a huge security risk. We flashback to almost 25 years before. Master thief Luke Lebeau runs into eight-year-old Gambit while doing a heist. Impressed by his skills, he offers to take the mutant orphan under his wings. Raised alongside other strays he calls 'cousins', the teenage Gambit becomes the superstar of the Thief Guild. He encounters Bella Donna Boudreaux while on the run from the police. Sparks immediately fly since Bella is also a fellow mutant. Their love is directly prohibited by both families since the Boudreaux are sworn enemies of the Lebeau clan. Deciding to unite the two sides, Remy offers to have the two clans team up on a HUGE heist to profit both families. Of course, the whole plan goes awry, and in the chaos, Maryanne Boudreaux shoots and kill Luke Lebeau. We jump to 10 years later; Gambit is hired to do a job in Paris to steal something from the Louvre Museum. It was apparently a test job to see if he still has it. His mysterious employer is revealed to be Nathaniel Essex a.k.a. Mr. Sinister. He offers Gambit 40 million to recover a mysterious trunk that was stolen by the Boudreaux clan. It will be auctioned off during the yearly Thieves Ball where all the criminal organizations in the world meet up. It uses New Orleans' Mardi Gras celebrations as a cover. Gambit decides to enlist a crew of mutants to pull off this seemingly impossible heist…"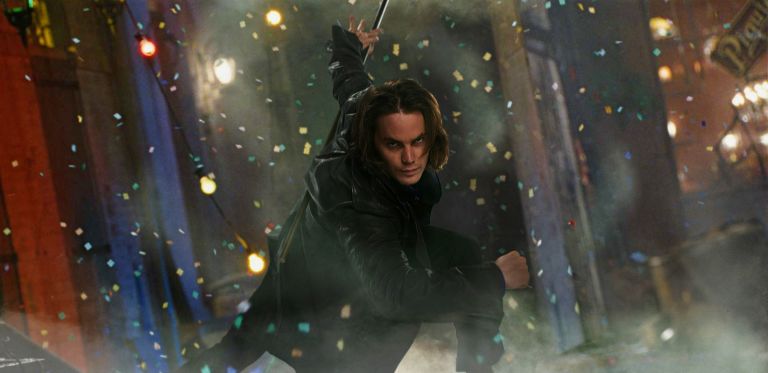 Fox is now more open to taking risk as Deadpool and Logan proved to be massive blockbuster hits and they were stand-alone movies based on popular superheroes. If Gambit can learn lessons from these two movies and add something original of their own, it can really do well at the box-office. Well, it seems Gambit could be another blockbuster. Hoping for the best.
Don't Miss: Avengers 4 Casting Call Hints At Major Character's Death