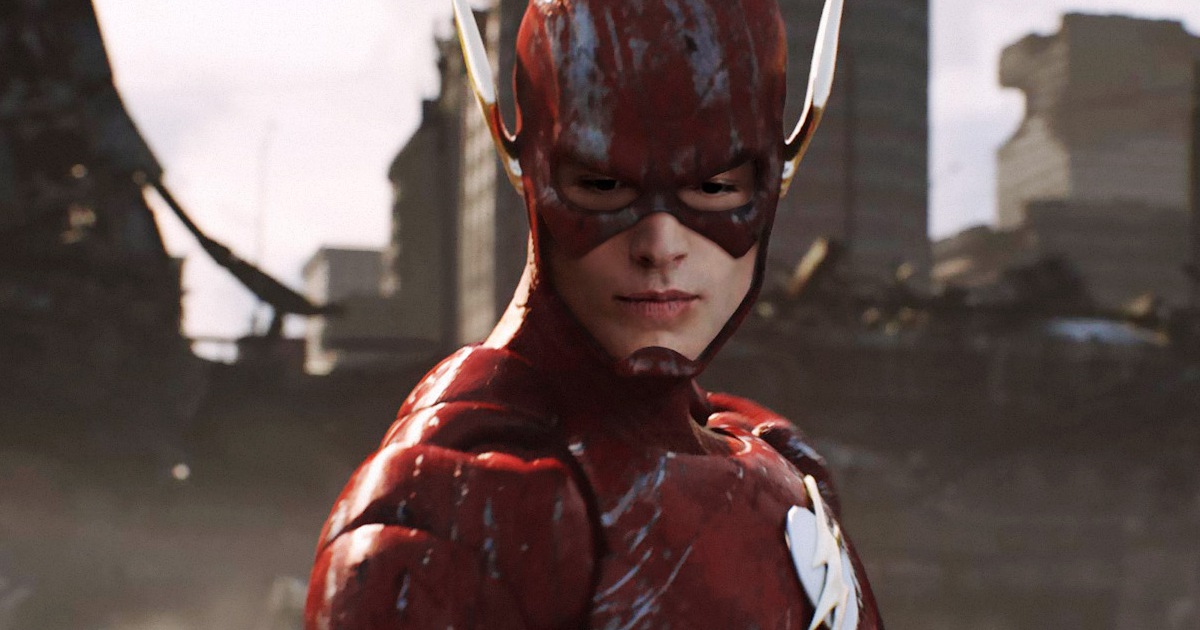 DCEU announced the Justice League movie months back which will assemble the greatest DC superheroes under one roof against the larger threat (Dark Seid). But along with an ensemble movie, it also announced solo movies for Aquaman, Flash and Wonder Woman.
In "The Flash" TV show, the Flashpoint comic-book plot was introduced in the first episode of season 3. At the end of the season 2, Flash went back in time and saved his mother from the Reverse Flash, as a result, changed the timeline. In the new timeline, Barry's memories are starting to get replaced from the previous timeline with new memories, but when he feels that it's happening, he realizes how selfish a decision he took. Team Flash doesn't exist anymore, Cisco is a billionaire etc. It is noteworthy to remember what Prof. Wells told Barry Allen in the debut season of the show "If you change the timeline to prevent any event from happening, time will find an equally bad occurrence to replace it."
In DC comics, due to change in the timeline, Barry never becomes the Flash, Justice League is fractured and superheroes start fighting amongst themselves, and as a result, Earth is destroyed. In fact, once in an alternate timeline Snart/Captain Cold is an upstanding citizen of the city and is even in a relationship with Iris West. Moreover, The Flashpoint Paradox is an animation movie that adapted comic-book series Flashpoint and was extremely well-received by the fans. It totally nailed the interpretation of this storyline and the same is expected from the live-action movie.
According to latest scoop, Flashpoint movie will go ahead only if Justice League is a major blockbuster at the box-office. The report is suggesting that studio has slowed down the search for a new director as they want to see how well Justice League performs globally before moving forward. According to Justin Kroll of Variety, Flashpoint and other recently announced movies may be put on hold if Justice League underperforms. Here's what he said:
"I've been tracking a lot of movies, specifically Flashpoint. I've heard they've slowed their (director) search down to see how Justice League does. I don't know if they're giving everyone their own movie now. Aquaman's already shot so we'll see. Obviously (Cyborg) is not happening anytime soon, neither is Man of Steel 2… I've heard, 'Let's see how this movie does before we go forward with all those other movies."
Although Flash solo movie has many years to go, Flashpoint will most likely hit big screen after movies like Aquaman, Shazam, Suicide Squad 2, Wonder Woman 2 etc.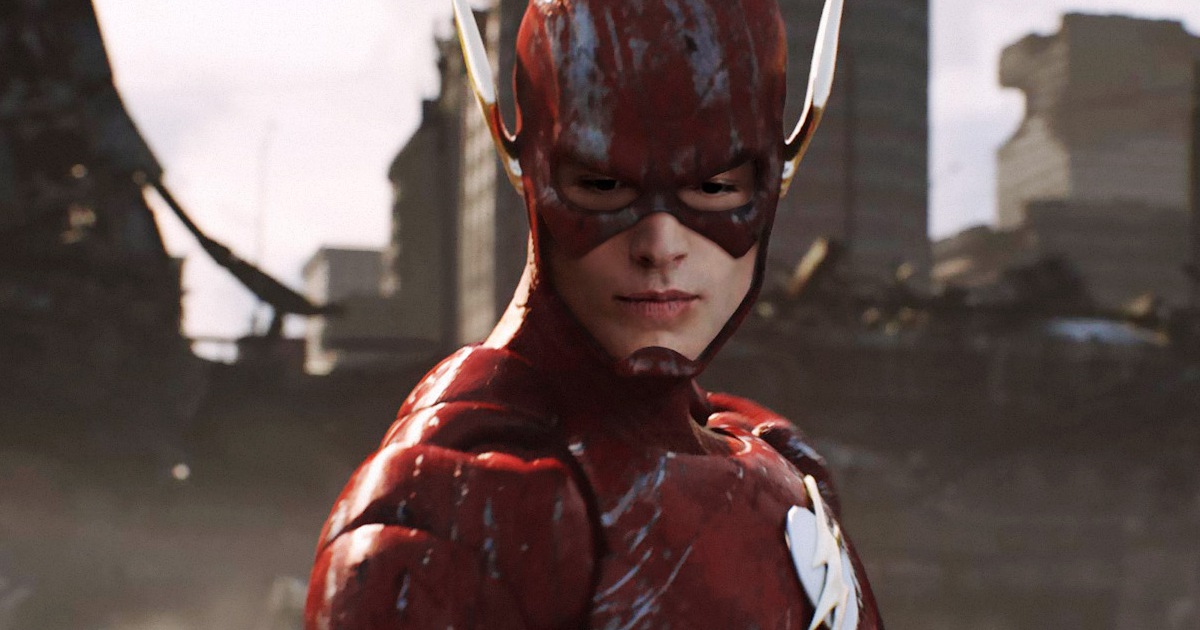 Here's everything you need to know about the project:
In the upcoming Flash movie as part of the DCEU, there could be new versions of many popular comic-book characters including Iris West (played by Candice Patton on the CW's The Flash). In the movie version, the famous actress Kiersey Clemons is playing Iris while Ezra Miller is the Flash.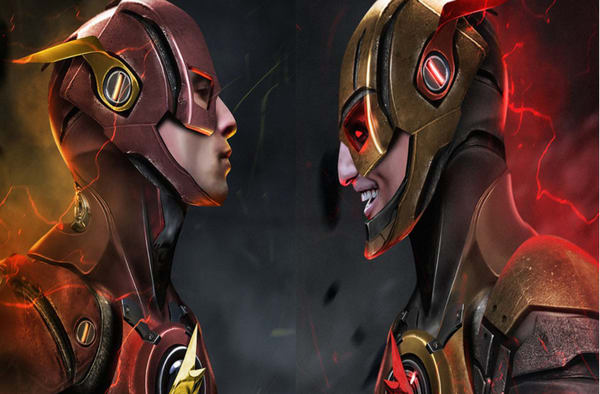 Moreover, the Reverse Flash/ Eobard Thawne has made the cut, according to credible sources, a different version of Thawne will be introduced in the movie who is somewhat like a billionaire suffering from an advanced degenerative disease. He will turn into Reverse Flash during his search for a cure to his condition, he will evolve from a morally compromised individual to a deadly supervillain who has sinister ends to accomplish.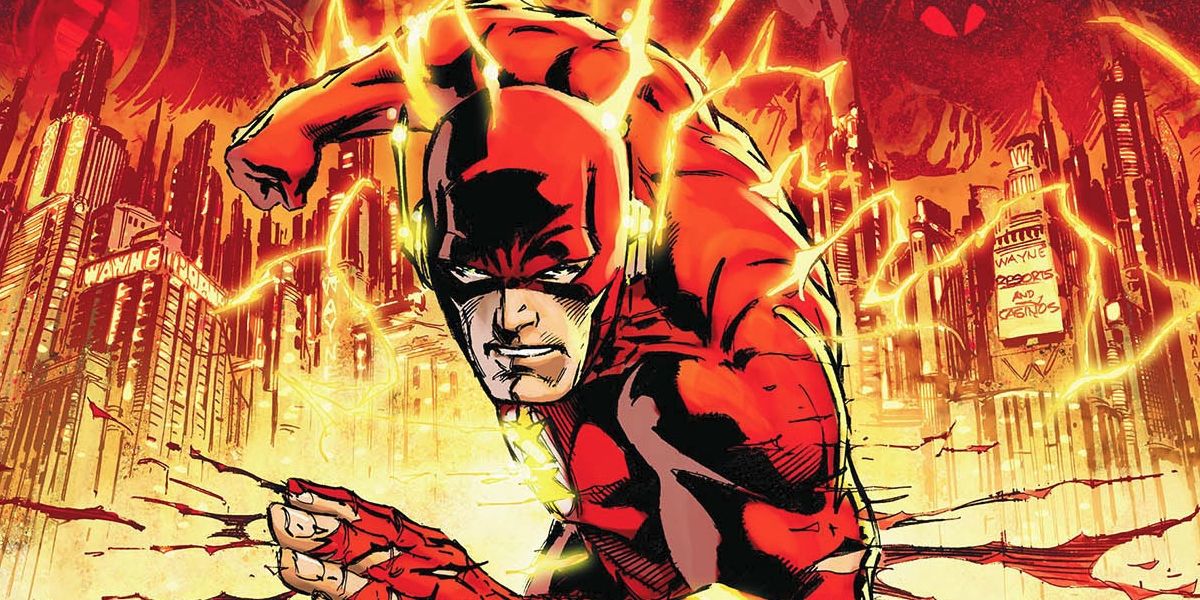 But this is not all as the Flash movie will feature the greatest comic-book event in the history of Flash comics – Flashpoint. The movie is titled Flashpoint scheduled to release in 2020.
It will adapt DC comic story arc written by Geoff Johns where Barry Allen wakes up to discover everything and everyone around him have changed. He is not Flash nor does he have powers, his mother Nora (deceased in his own timeline) is alive; his father, Henry, died of a heart attack three years ago (instead of in prison) and DC universe is altered forever. Captain Cold is Central City's greatest hero, the Justice League is never established, and even Superman is seemingly non-existent. Most importantly, Bruce Wayne is not Batman. It is Thomas Wayne who is the Batman in this alternate timeline. So, an alternate timeline has been formed and all these changes happen to everyone's fate.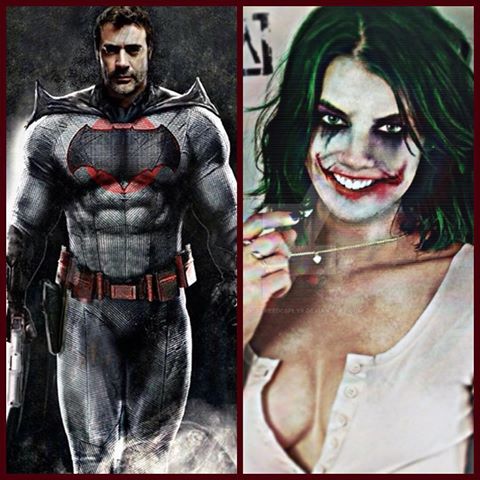 In addition to Flashpoint being the main story for the Flash, it is also used to change the comic-book universe of other DC characters as well including Batman and Joker. When Flash breaks the time-space continuum, he completely alters the backstory of the Wayne family. Bruce Wayne ends up getting killed and his father Thomas Wayne becomes the Dark Knight while Martha Wayne goes insane and turns into female Joker.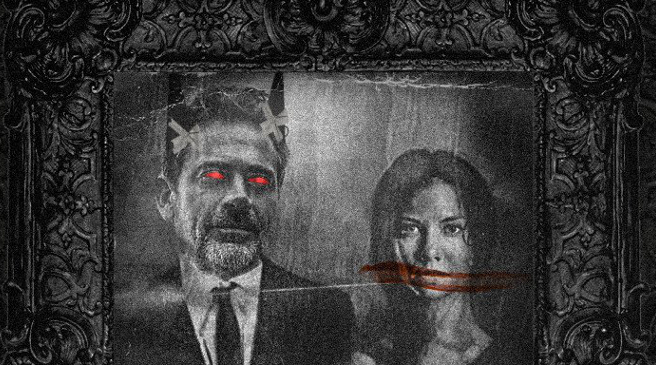 The thing the excites everyone is that we are probably going to get a new Batman existing within DCEU, and what's even crazier is that it will be the actor who plays the iconic villainous role of 'Negan' on The Walking Dead, Jeffrey Dean Morgan because he played Thomas Wayne in Batman v Superman: Dawn of Justice. Yes, if Batman is brought into this storyline in the movie adaptation then 'Negan' would be the new Batman.
This is because in this storyline, it is Bruce Wayne who is murdered in the alley and Thomas Wayne becomes the Batman in order to fight crime. His wife Martha, after the horrific death of her son loses control and becomes the Joker. The Joker is also played by a Walking Dead Actor, Lauren Cohan as she was Martha Wayne in Batman v Superman: Dawn of Justice.
Morgan has previously expressed his desire to see this storyline adapted and return to don the cowl. Late last year he revealed that he was hoping for an opportunity to do this and now finally he might get one. Regardless of whether it was planned or not, the DCEU has found itself with a very capable actor to play the vengeful Batman. Considering The Batman in this timeline is even more Brutal, we all know that Jeffery can pull it off easily and be that Dark Knight that we want for this particular movie. It is not yet official but the enthusiasm and excitement the actor is showing do probably hint that he is already in talks with Warner Bros. about it or he might already be on board for the movie along with Lauren Cohan.
Well, Karen Gillan could also play a version of Joker if studio chose to go this route. We already know that Walking Dead's Neagan aka Jefferey Dean Morgan is inching closer to playing Caped crusader as he also portrayed Thomas Wayne in Batman v Superman.
During a Q&A session at Florida Super-Con, she was asked if she is looking at any roles outside the MCU and she stunned the audience. She said:
"Oh, can I say something DC? OK, I'm going to say something DC, and I'm going to play the Joker. Maybe a female Joker."
It is impossible as DC already has a Joker played by Jared Leto but if he were to opt out, she can definitely fill the vacuum. She was told of the new movie Flashpoint storyline which got her excited. She said:
"This is my calling! Somebody make a call for me and tell them that I'm available."
According to a reliable Reddit sub-community, a user claimed that the script basically revolves around Barry Allen struggle to come to terms with being a speedster at such a young age. He said:
"The script has been completed and approved after MANY drafts and rewrites. The studio has finally approved a very good script, with some calling it 'a perfect coming of age story regarding a young man trying to control his power'. There have not been that much more conversation regarding this film, although they have been very excited."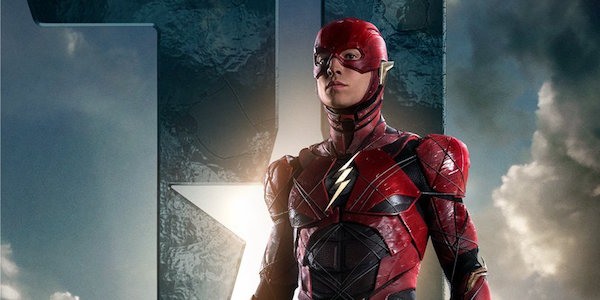 Since the announcement, many directors have left the project citing creative issues and lack of faith in the team. It's important that a serious director gets formally attached to the project as soon as possible. There was a possibility of Phil Lord and Chris Miller to come on board, but according to Variety, both can be ruled out as they are in the process of directing Artemis, a feature adaptation of Andy Weir's latest novel.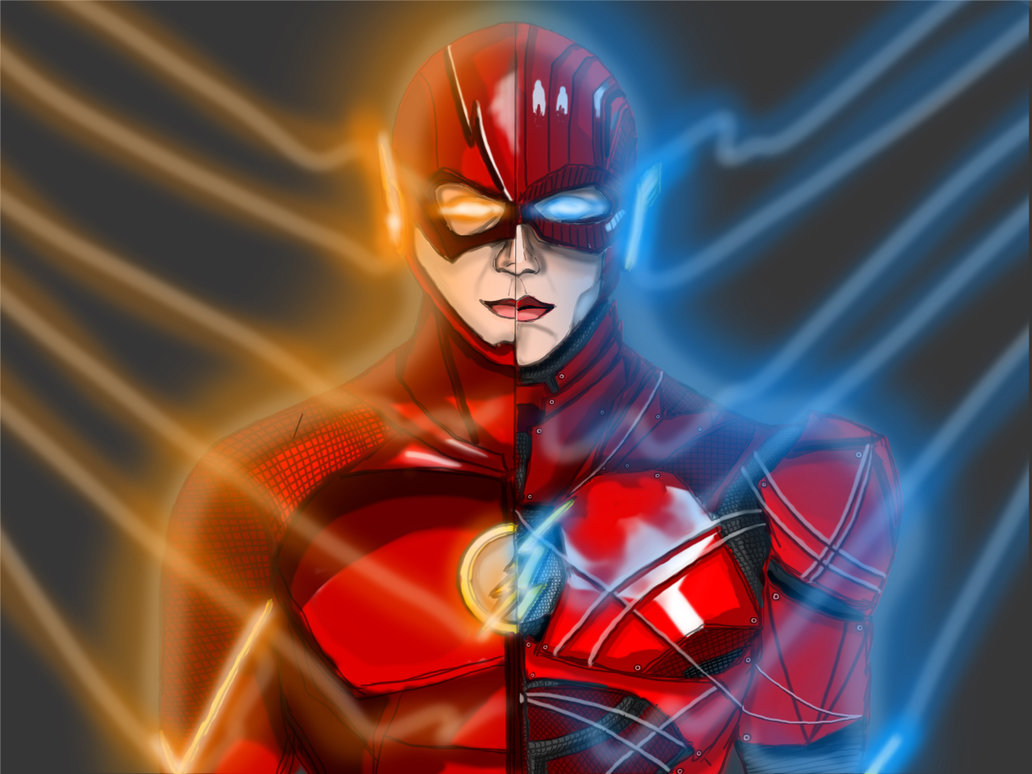 Justin Kroll of Variety wrote on his twitter:
"For those wondering this Artemis news pretty much take L&M out of running for Flash. That script was turned in yesterday to studio. Bob z still being considered but studio will take meetings with other filmmakers, in no rush to make announcement."
But guess what…who is in the running for the project? It's none other than Robert Zemeckis (Back to the Future fame). Apart from him, Sam Raimi has passed the project and Matthew Vaughn is more interested in Superman but studio feels that his visual style would work well with Flash. All we can now do is wait.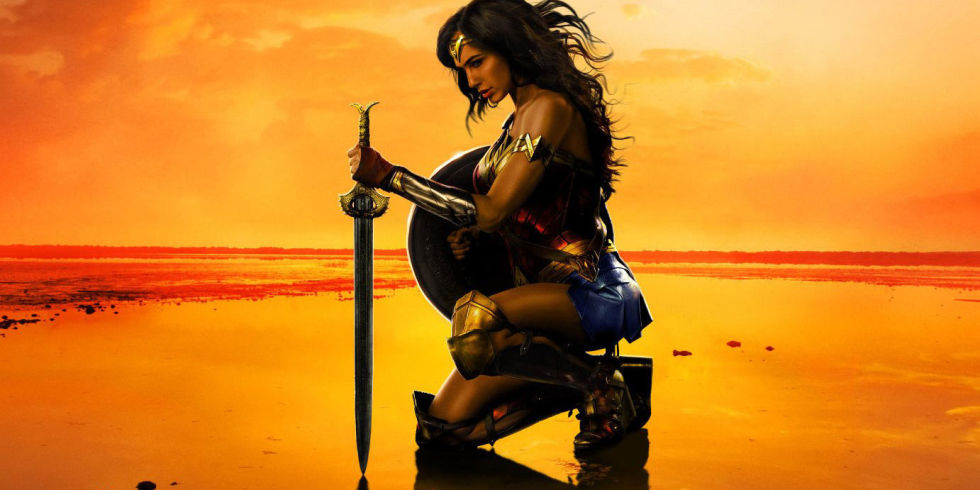 Gal Gadot may be returning as the Amazonian Princess/Wonder Woman. She will return to reprise her role after Wonder Woman sequel in 2019. It's not clear yet whether it's a guest appearance or a small but meaty role. It would be big for the Flash movie as Gal Gadot is a big star in the DCEU. At the worldwide box-office, Wonder Woman is poised to hit the Billion dollar mark as it has already crossed $800 million. It's already crossed Man of Steel, Suicide Squad, and Batman v Superman: Dawn of Justice. This means that when all is said and done, Wonder Woman will be the highest grossing DCEU movie. In fact, the biggest Marvel stars are gushing all over, showering praise on the movie left and right.
It would be big for the Flash movie as Gal Gadot is a big star in the DCEU. Let's just hope for the best.
Don't Miss: Justice League May Reveal The Most Powerful God In DC Movie Universe