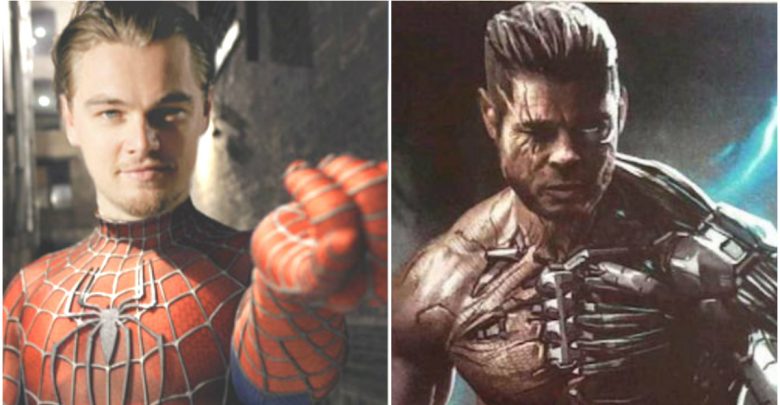 Whenever a casting call has to happen for a famous Superhero, the audience gets very excited as they get a chance to fulfill their wish to see their favorite actors as their favorite Superheroes. Some castings reject many actors while some are finalized at once. Here is a list of A-List actors of Hollywood who almost played our favorite Superheroes.
Will Smith as Superman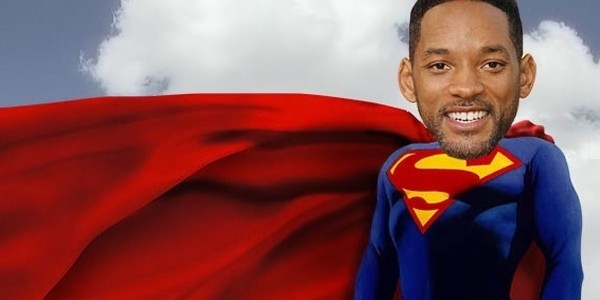 The Suicide Squad star Will Smith turned down the role for Superman before Bradon Routh signed the movie. Here is what he said.
"The last Superman I got offered, the script came, and I was like, 'There is no way I'm playing Superman! Because I had already done Jim West ( Wild Wild West ) and you can't be messing up white peoples' heroes in Hollywood. You mess up white peoples' heroes in Hollywood, you'll never work in this town again!"
Very rightly said, as no one could ever imagine a Black Superman.
Taron Egerton as Cyclops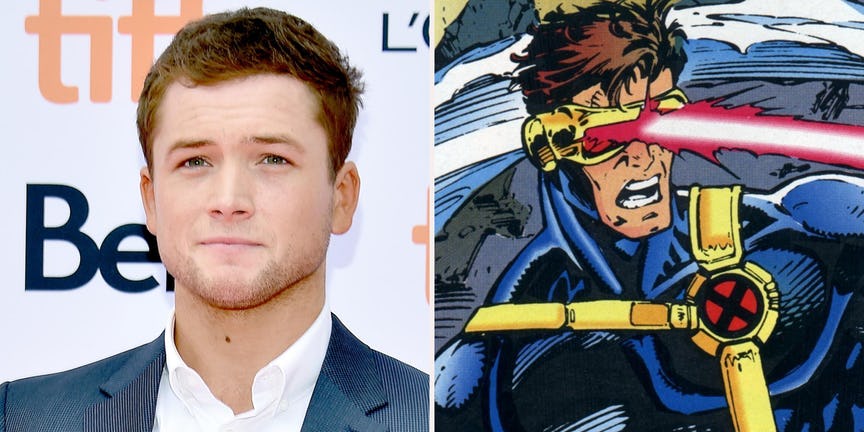 X-Men Apocalypse brought in a new cast for replacing the old ones for the main characters like Scott, jean Storm and Nightcrawler. Well, Egerton had a successful flick 'Kingsman' just hit the theatres at that point of time and he was being eyed for the role of Cyclops. He did not take the role as his team management was demanding a higher salary and the role went on to Tye Sheridan.
Heath Ledger as Batman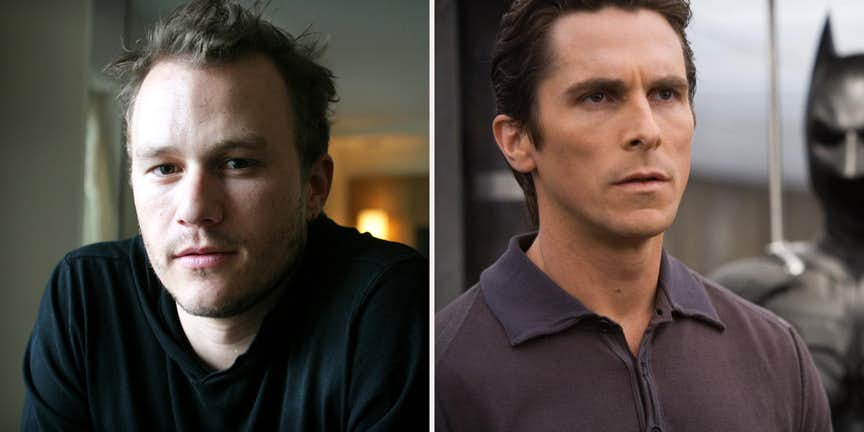 Heath Ledger gave the performance of a lifetime with his role as Joker in the Dark Knight. But before Christian Bale was even considered, Ledger was the prime choice to play the role of Dark Knight. Luckily, the role went to Bale and we witnessed an extraordinary performance of an iconic villain.
Jada Pinkett Smith as Storm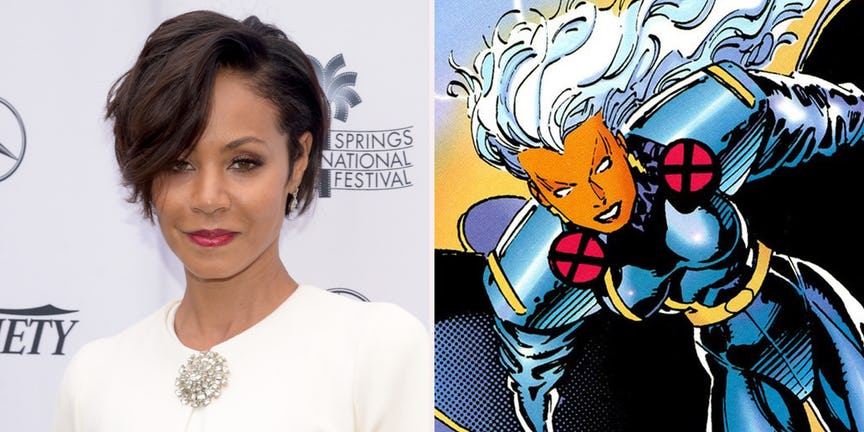 Well, Halle Berry was amazing as Storm, but before she came on board for the character, Jada Pinkett Smith was being eyed for the role. She had to turn down the role due to scheduling conflicts. It would have been really amazing to see her as Storm.
Brad Pitt as Cable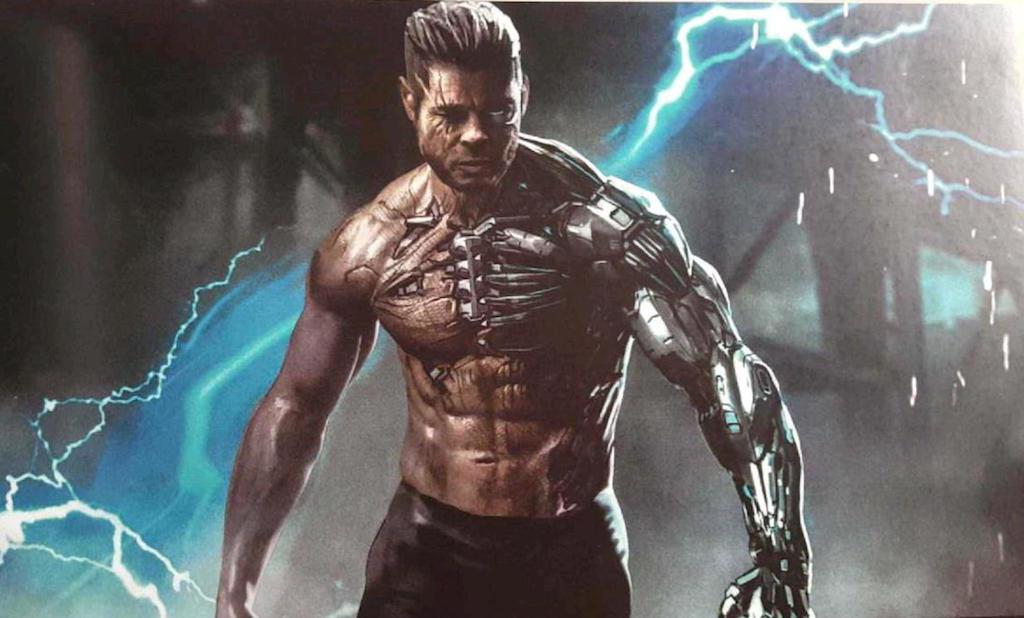 Brad Pitt is one of the most talented actors in the entire Hollywood industry. Recently, just before the Brolin's casting news came out, reports began to circulate that Fox is eying to bring in Brad Pitt for the role. Pitt has portrayed so many versatile characters until now and it was no surprise for the fans that he could surely pull off a likable interpretation of the character. Director David Leitch himself confirmed this news and revealed that the deal with Brad did not work out schedule-wise.
Joe Manganiello as Superman
He might be joining the DCEU as Deathstroke, but he was earlier asked to be Superman before Henry Cavill was offered the role. Zack Snyder loved his performance in HBO's True Blood and approached him with the part. But, the part that got him the offer also became the part because of which Joe had to turn down the role because of scheduling conflicts.
Dougary Scott as Wolverine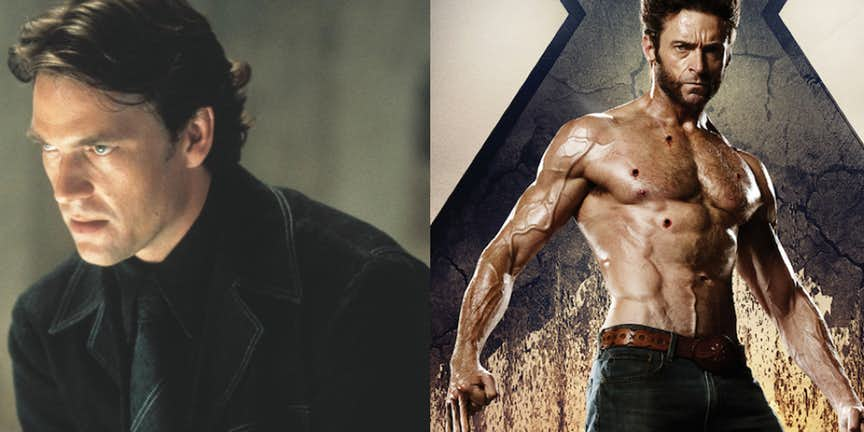 Dougray Scott was originally destined to be Wolverine before Hugh Jackman. In 2000, Scott signed for Mission Impossible II, where he played the role of villain. Due to his shooting schedules with the film, he had to drop out the role and the best man for the job was brought in, Sir Hugh Jackman.
Marlon Wayans as Robin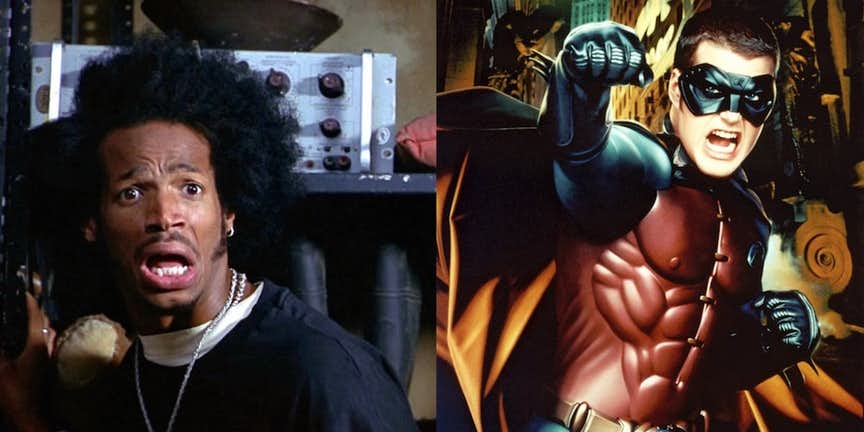 1992's Batman Returns which was a sequel to Tim Burton's first Batman movie originally included Robin in the script. Marlon Wayans was even cast in the role, and also attended costume fittings. While Robin was eventually cut out of the final movie, Wayans reportedly still got paid for the movie as he had signed on for it and even shot some scenes for the movie.
Nicholas Cage as Superman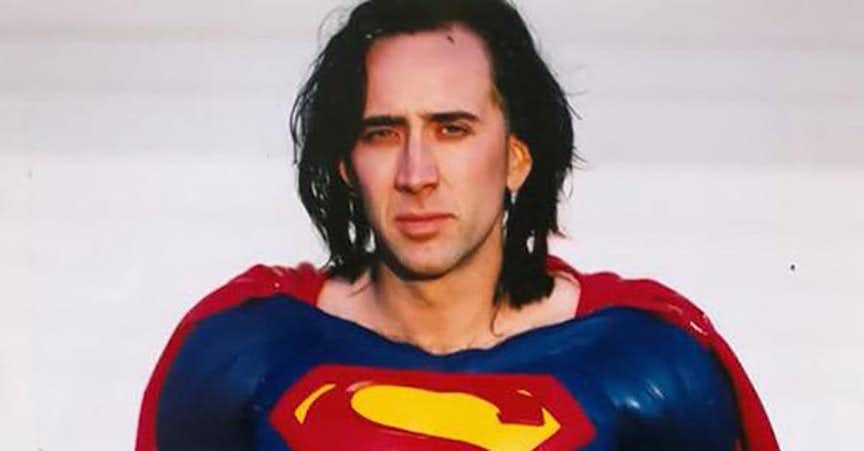 The Ghost Rider actor Nicholas Cage was all set to star in director Tim Burton's Superman Lives. Things were set up and the flying tests had been made, but the film was canceled with $50m already spent on it. Thank God it got canceled!
Josh Brolin as Batman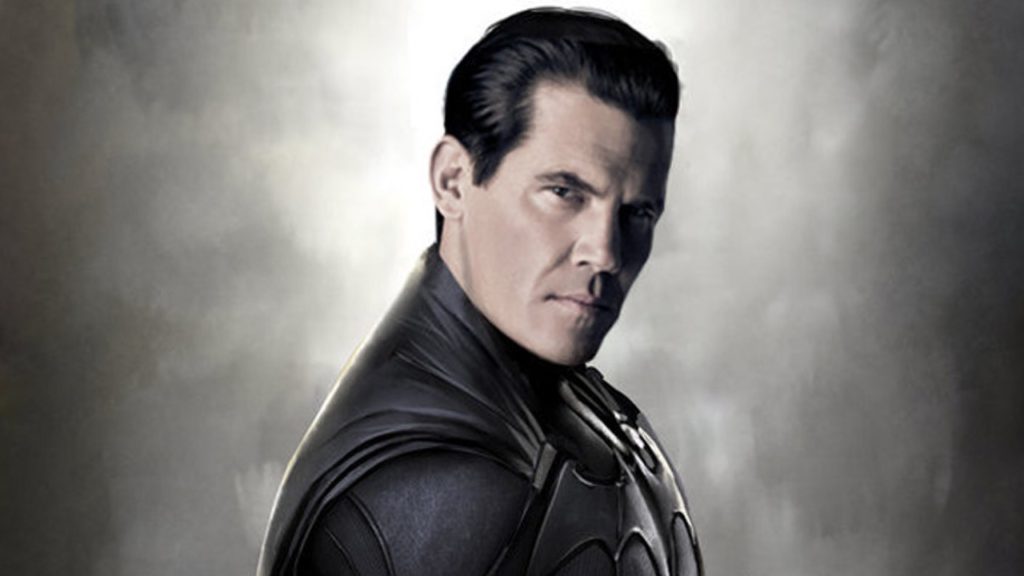 With Batman V Superman on track for production, a new actor had to be cast for the role of Batman and Snyder was looking for an older actor to play the character so he and WB got into talks with Josh Brolin and later both Brolin and Snyder thought that he wasn't right for the part, so they dropped the idea which made way for Ben Affleck to come in.
Leonardo Dicaprio as Spiderman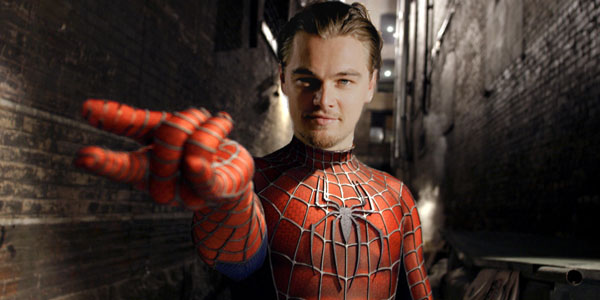 The Titanic star was among the shortlisted actors to play the iconic role in Spiderman series. He was one of the leading and popular actors in 1990s. He was on the list for years, but Sam Raimi and Leo didn't think he was right for the role and Tobey Maguire, Leo's best friend signed on for Spider-Man in 2002 which was no doubt a massive hit.
Emily Blunt as Black Widow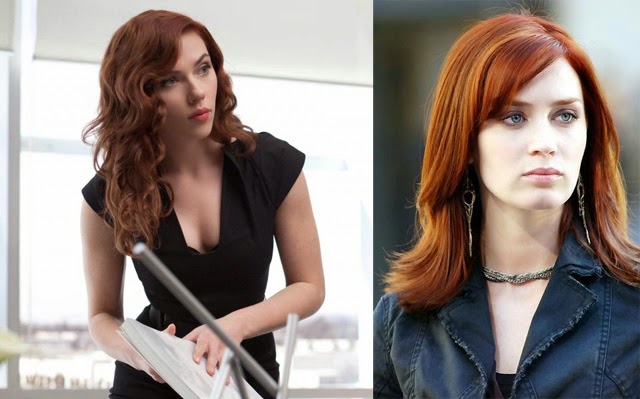 Scarlett Johansen is loved in her portrayal of Black Widow and has been in a few films as the character. Well, Scarlett was not the first choice for the character and was actually rejected for the role. The makers wanted Emily Blunt to play the role of the black body suit wearing superhero. Fate had something different in store as Blunt was already working on another movie and was not available. Scarlett finally played the role and did full justice to it.
Jaimie Alexander as Wonder Woman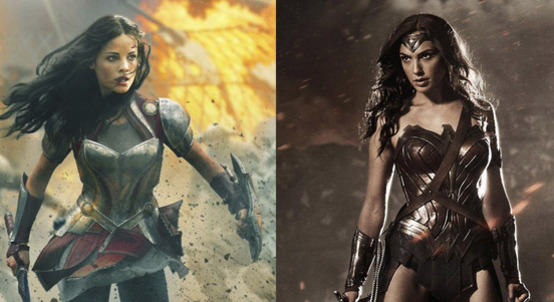 Gal Gadot has become the face of the legendary superhero Wonder woman. She has portrayed the role in two films till now and is all set to play her again in Justice League and WW2. The role was also offered to Jaimie Alexander who played Lady Sif in the Marvel franchise. This however reduced the chances of her actually getting the role as she portrays a somewhat similar character in the Marvel franchise. Gal Gadot is an amazing choice and is perfect for the role.
Neil Patrick Harris as Nightcrawler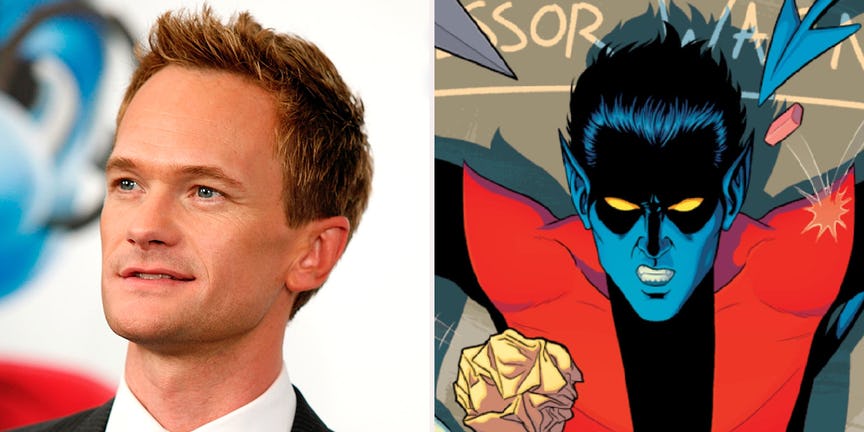 Well, we can totally see this happening. X-2 is considered one of the best movies in the X-men franchise and it brought in the character of Kurt Wagner aka Nightcrawler. Well, how would you feel if you knew that Barney Stinson/Neil Patrick Harris was the first choice for the role. Well, he did not end up getting it at the end as Alan Cumming was able to speak fluent German, Nightcrawler's native language.
Tom Cruise as Iron Man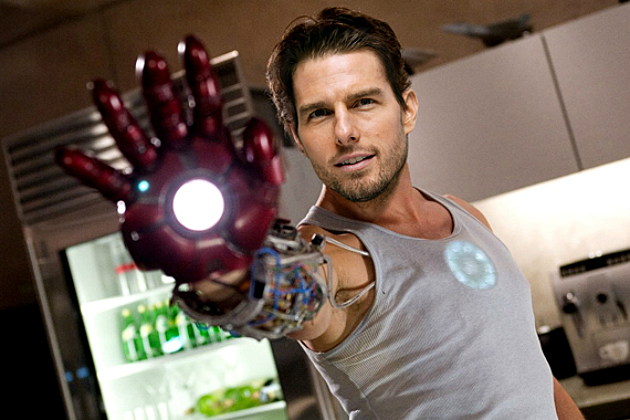 The Mission Impossible star was among the actors considered to be fit for the iron outfit. Here is what Cruise said.
 " I don't know. It just … they came to me at a certain point and … when I do something, I wanna do it right. If I commit to something, it has to be done in a way that I know it's gonna be something special. And as it was lining up, it just didn't feel to me like it was gonna work."
And so Cruise had to drop out of it and Downey came in!!
Don't Miss: 10 Things That JK Rowling Cut From The Harry Potter Series