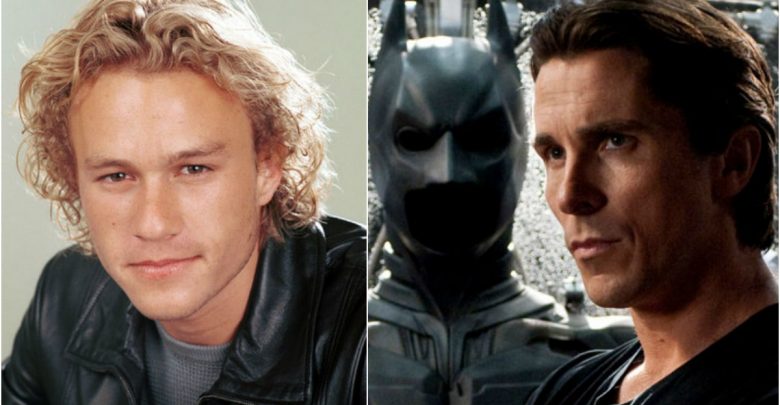 Sometimes, finding an actor for a Superhero movie role becomes a very difficult task and many actors end up turning down various popular character roles they are offered. There may be any reason like the length of the part, the money offered, the long contracts, etc. Here is a list of some amazing actors who turned down huge roles in DC movies.
Jaimie Alexander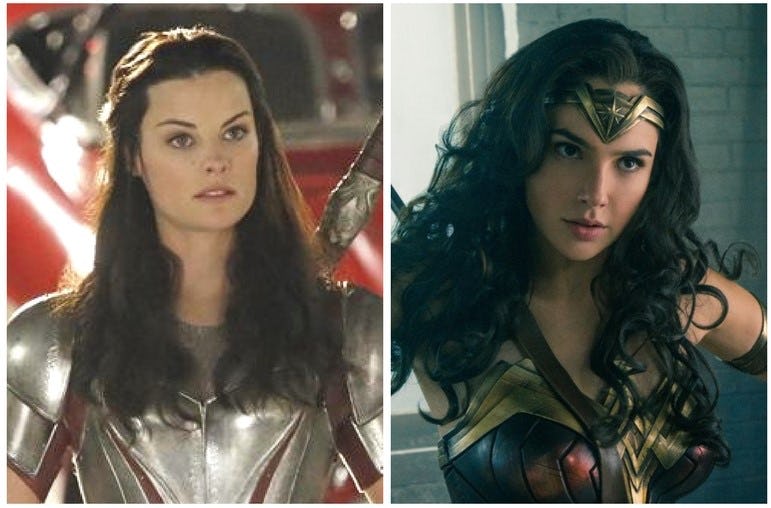 Gal Gadot has become the face of the legendary superhero Wonder woman. She has portrayed the role in two films till now and is all set to play her again in Justice League and WW2. The role was also offered to Jaimie Alexander who played Lady Sif in the Marvel franchise. This however reduced the chances of her actually getting the role as she portrays a somewhat similar character in the Marvel franchise. Gal Gadot is an amazing choice and is perfect for the role.
Jake Gyllenhaal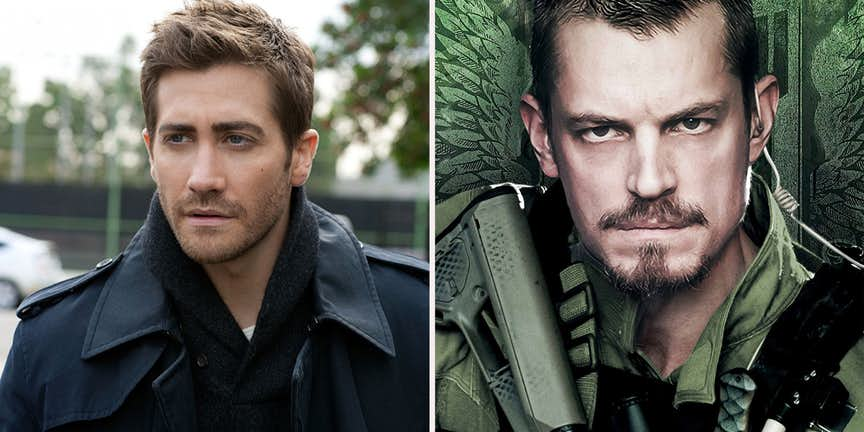 When it was announced that Tom Hardy could not portray the role of Rick Flagg in Suicide Squad due to scheduling issues, many actors were being considered for the role and Jake Gyllenhaal was the top choice for the role, but he turned it down considering the part was pretty small and Joel Kinnaman made his way to play Col. Rick Flagg.
Pierce Brosnan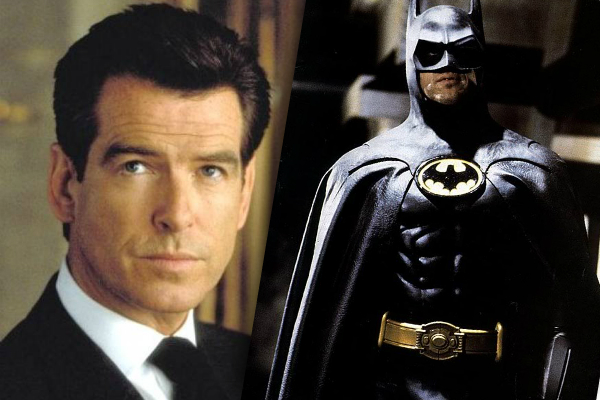 The James Bond actor was in talks with Tim Burton to play Batman in 1989 but he turned down the role saying he does not want to play the character as "as someone who wears his underwear over his pants can never be taken seriously" and he does not want to play a character who is not taken seriously.
Joe Manganiello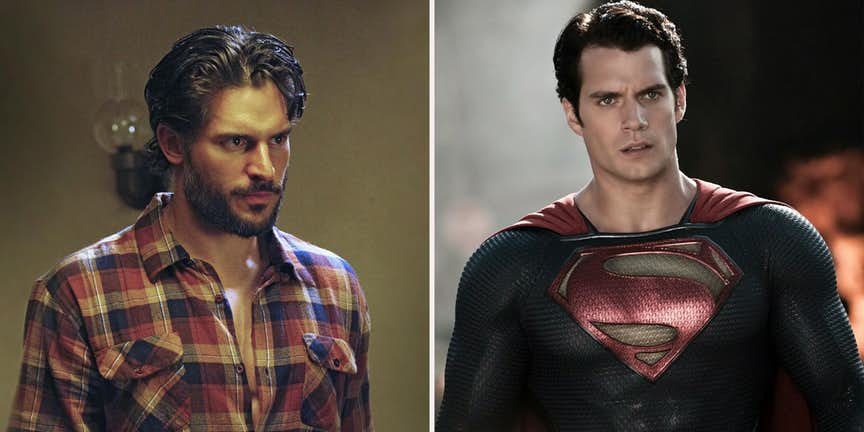 He might be joining the DCEU as Deathstroke, but he was earlier asked to be Superman before Henry Cavill was offered the role. Zack Snyder loved his performance in HBO's True Blood and approached him with the part. But, the part that got him the offer also became the part because of which Joe had to turn down the role because of scheduling conflicts.
Mel Gibson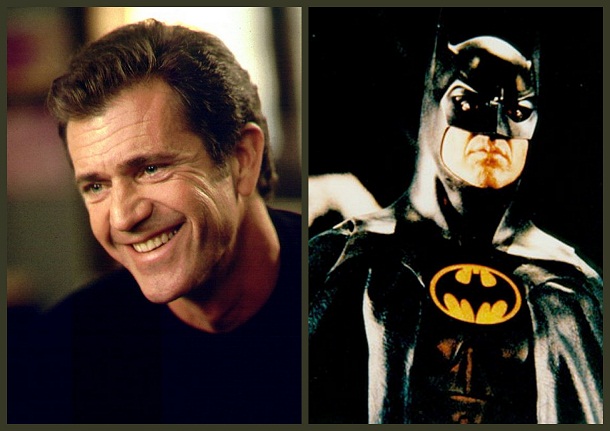 Mel Gibson was the first choice of WB to play the character of Batman but due to his involvement in Lethal Weapon 2 he turned down the offer and the part eventually went to Michael Keaton.
Anthony Hopkins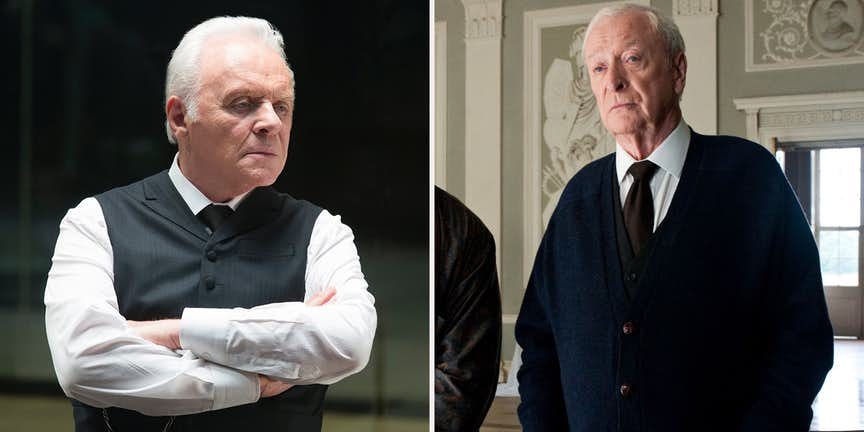 Hannibal Actor sir Anthony Hopkins who has been playing Odin in the Thor franchise within the MCU since 2011, was earlier offered to play Alfred in Nolan's Batman franchise. Reportedly when the role was offered to him by Nolan, he turned it down for unknown reasons and the role went to Michael Caine instead.
Leonardo Dicaprio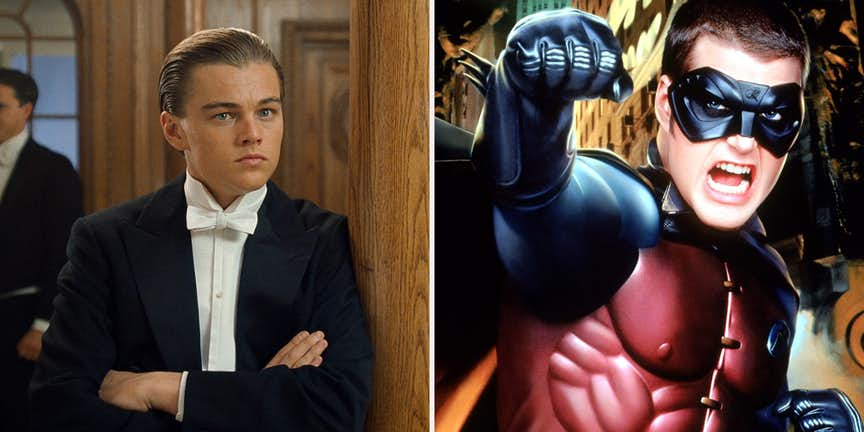 Before Leo made his big break in Hollywood with Titanic in 1997, he was offered to play Robin, The Boy Wonder in Batman Forever which came out in 1995. Leo met with the Director but he turned down the role because he wasn't feeling ready for that kind of a movie. Well, good for us. Now he is being considered for the Joker Origins movie, and hopefully we get to see him as the clown prince of Gotham.
John Hamm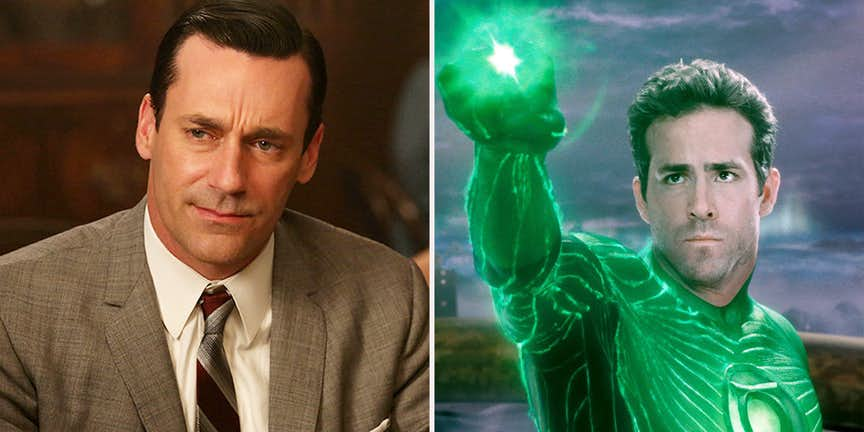 Some actors are very fortunate to turn down various movie roles. Same was the case with actor John Hamm. Before Ryan Reynolds was cast as Green Lantern in the god awful Green Lantern movie that came out in 2011, John Hamm admitted to being offered the role of Hal Jordon/Green Lantern in the movie and he stated that he refused because he didn't like those kinds of movies.
Heath Ledger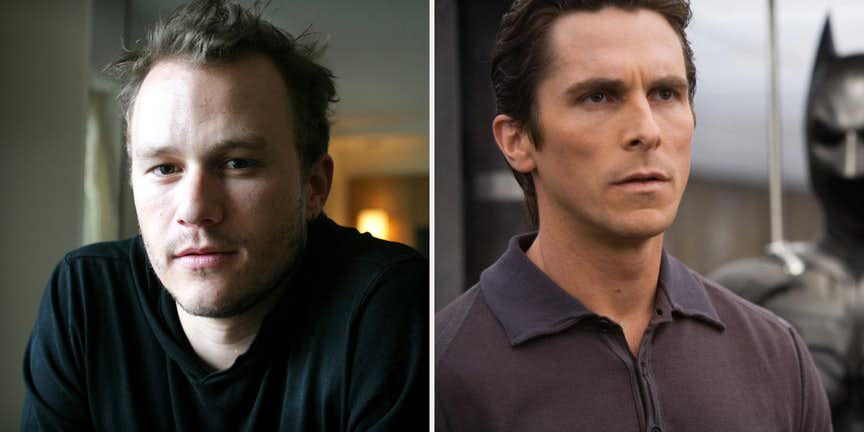 Heath Ledger gave the performance of a lifetime with his role as Joker in the Dark Knight. But before Christian Bale was even considered, Ledger was the prime choice to play the role of Dark Knight. Luckily, the role went to Bale and we witnessed an extraordinary performance of an iconic villain.
Matt Damon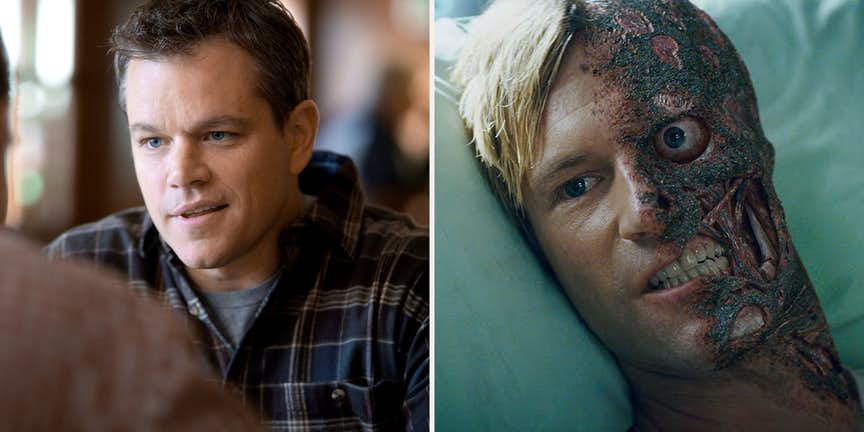 One would not be surprised if Matt Damon gets a villainous role in the Batman movie as his best friend Ben Affleck is Batman. But, interestingly, he was in fact offered the role of Harvey Dent aka Two-face in Christopher Nolan's The Dark Knight before Aaron Eckhart signed on for the role. Damon refused to take on the role due to scheduling conflicts at that point of time.
I just have the biggest passion for everything cinematic! I want to share this passion with everyone through my writing about Hollywood Movies and TV. Other than that, I am a big sports fanatic and enthusiast. I'd like to write about my favorite sports as well some day.