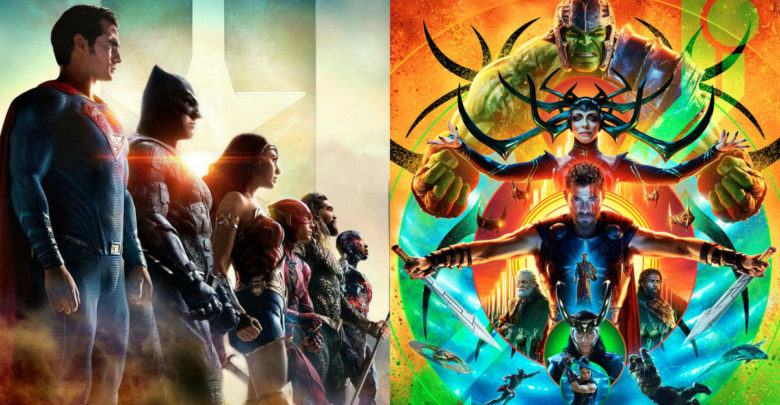 Well, there have been plenty of blockbuster Hollywood movies in 2017. And the major releases are far from finished so lined up the biggest upcoming releases during the final quarter, and I doesn't matter you're into action, comedy, horror, thriller or drama, there's something here for everyone.
KINGSMAN – The Golden Circle
The sequel for the movie KINGSMAN: The Secret Service (2015). The previous movie was a great hit and it can be said that this one is also ready to rock and roll on the box office. Returning stars Taron Egerton, Mark Strong, and Sophie Cookson is joined by an eclectic ensemble that includes Channing Tatum, Halle Berry, Julianne Moore, Jeff Bridges, and Elton John. Well, the base of the story is still a mystery. but who needs a synopsis when you've got a cast this intriguingly weird.
American Made
American Made, a thriller based on a real world DEA informant Barry Seal. In the plot the character transforms from a commercial pilot to one of the most popular drug smugglers working with CIA, DEA and Pablo Escobar cartel all at once thing could turn pretty bad.
Flatliners
The movie Flatliners are sci-fi thriller, featuring a group of five medical students who undergo near death experiences to see what happens in the afterlife. When they return they have abilities and insights and it might be going out of control. Most of the people think that it is going to be a horror movie but it could be a misleading fact. Actually, it's hard to tell if it is actually a horror movie. 
Blade Runner
The famous sci-fi classic like Blade Runner is going to be an awesome choice to watch. Fans are going see a lot of action and thrill in the movie. Storyline details are under wraps and whether the end result can stand up alongside the original obviously remains to be seen, but all the ingredients are here for a hell of a movie.
The Foreigner
The foreigner is an action and a thriller movie starring Jackie Chan. After his daughter dies in a terrorist attack, Chan's character, Quan, sets out to find the perpetrators. In the process, he runs afoul of Brosnan's Liam Hennessy, a British government official who has ties to the IRA—and who might hold the key to uncovering the attackers' identities. But Quan is more than just a low-key, unassuming businessman. He's a trained killer, and he knows how to hurt people. No matter how hard Hennessy tries to keep the truth under wraps, Quan seems to be one step ahead.
Happy Death Day
It isn't Friday the 13th in America if there isn't a schlocky horror film in theaters. In 2017, that's going to be Happy Death Day. The story is about a college girl who dies and lives the same day again and again until she solves her own murder. The story looks the same as The Edge of Tomorrow except the fact it is going to be a horror movie. If somebody is waiting for a real horror treat this might be it. 
Jigsaw
There is no explanation needed for this one. If someone is looking for thriller, mystery, and horror all in one then this is the perfect movie for them. All the movies of this franchise have always been about the same and its punishment. Jigsaw is a character who punishes people by playing games of mental and physical torcher and death.
Thor – Ragnarok
This is the movie that all the marvel fans have been waiting for, well including the Infinite war. Well is obvious by the title that it isn't going to be a good time for Thor. However, the plot suggests that the Thor has to break out of prison, well without his hammer and survive a contest that puts him against his own alley the Incredible Hulk and saves the Asgard from the goddess of death.
Jumanji – Welcome to the jungle
We all know the movie Jumanji in which creature from games comes out and cause mayhem in the city until the game is not finished. Well, this is a sequel of the franchise but there's difference this time. First the game is now a video game instead of a board game and second, the players have to go into the game to play it, unlike the first movie where all creature came out of the board game. And we will be seeing The Rock and Kevin Hart together again which ensures a lot of comedy. If it works fine, Jumanji should provide a well spin on a well-known story.
Justice League
This is the real treat for all the DC fans. This year The Justice League is ready to rock and roll. The cast includes stars from the studio's pre-existing franchises, including Henry Cavill, Gal Gadot, and Ben Affleck, as Superman, Wonder Woman, and Batman, respectively. Well there is no clue or any idea what danger the team will face, all we know is that it will serious enough to get the attention Aquaman (Jason Momoa) and Cyborg (Ray Fisher). And a sequel is already scheduled in 2019, that implies that the battle won't end here
Star Wars – Episode VIII
This is Star Wars we're talking about, so the list of things we truly know about Star Wars: Episode VIII The Last Jedi is awfully short. A couple of important facts: one, Rian Johnson (Looper) will be in the director's chair; and two, most of Episode VII's cast will be back, including Daisy Ridley, John Boyega, Oscar Isaac, and Adam Driver, along with OG franchise stars Mark Hamill and Carrie Fisher. Beyond that, pretty much all we can tell you is that this installment follows the events of Episode VII, and advances the new trilogy pitting the Resistance against the First Order led by Supreme Leader Snoke (Andy Serkis) and his apprentice Kylo Ren (Adam Driver). Oh, and another thing: it'll sell tons of tickets.
Don't Miss: 10 Superhero Characters That We All Want To Bang