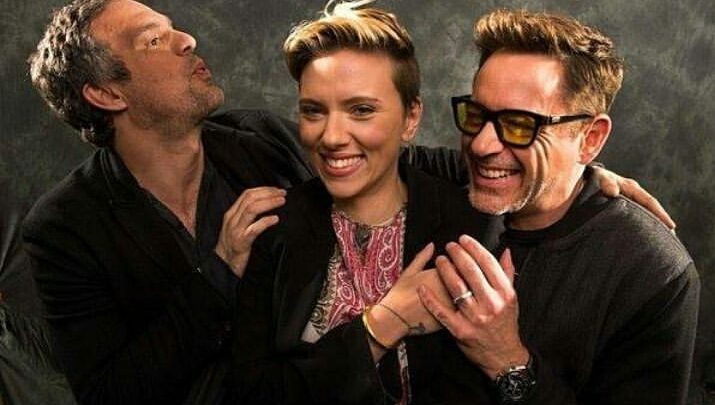 Actors and Actresses in Hollywood sometimes working together on a particular film form an unbreakable bond which goes on for a lifetime. It may be on a particular movie set or even before the actors came together in the movie, but their friendship becomes really strong and we all love to see these actors with each other on and off the set of our favorite movies and TV shows. Here is a list of actors who are the best of friends.\
Brie Larson and Emma Stone
These two Hollywood actresses are the hot topics right now as both have been doing some great work recently. Emma Stone did 3 huge roles in the last 3-4 years and Brie Larson is Marvel's Captain Marvel now. But what we did not know was the friendship these two shared. Their friendship came into limelight after Emma Stone won an Oscar for Best Actress. Larson posted an image on Instagram of Emma and her hugging and this is what she captioned it, "You know what's better than winning? Watching your friends win." The two look really great together and we hope their friendship grows even stronger in the future.
Mark Ruffalo and Scarlett Johansson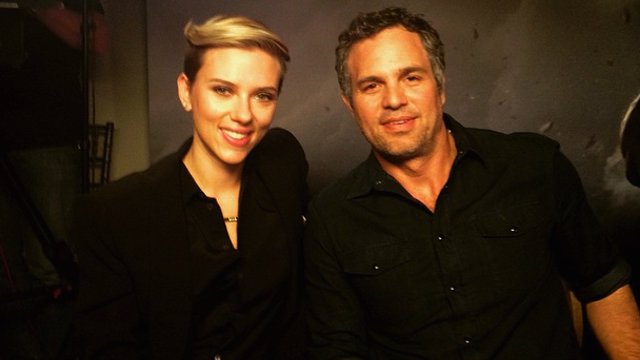 In Avengers: Age of Ultron, we got to see Bruce and Nat getting a little cozy with each other and it was really well received by the fans. But this role does not affect them in real life as they are just very good friends. They are often seen promoting their movie(s) together and seem to have a pretty good chemistry both on and off the screen.
Leonardo DiCaprio and Tobey Maguire

These two actors are actually best friends from their childhood and we have seen them together on so many events now that we have lost count. These two enjoy each other's company a lot and Tobey Maguire actually got the role of Peter Parker because of Leo. Leo was originally offered the part but he suggested that his friend Tobey should do it and the rest was history.
Robert Downey Jr. and Chris Evans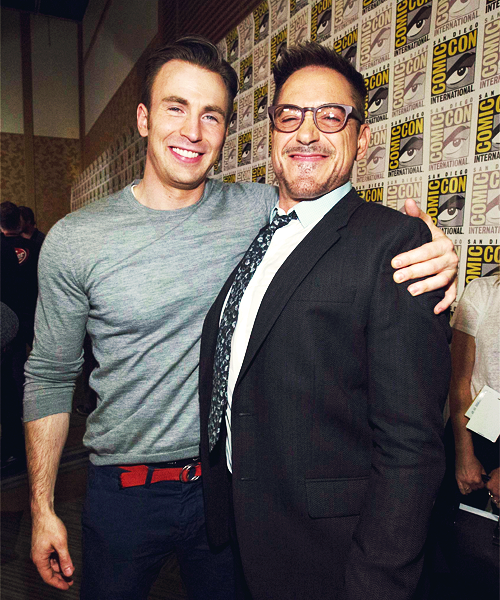 Cap and Iron Man may be opposites of each other in the movies but things are totally different on the set as Evans and Downey seem to have the most fun together. They are seen together at promotions and interviews and Evans accepted the role of Captain America only because Downey personally asked him to do so.
Tom Hiddleston and Chris Hemsworth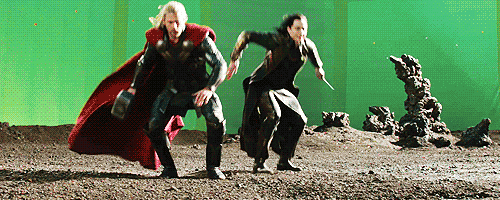 They are brothers who can't stand the sight of each other in the movies but they are more like brothers in reality. They both complement each other a lot and have a mutual respect and appreciation for each other's work. If you see the gag reels of their movies, you will see how much fun the two have on set despite being enemies in the movie(s) they are working on.
Chis Evans and Scarlett Johansson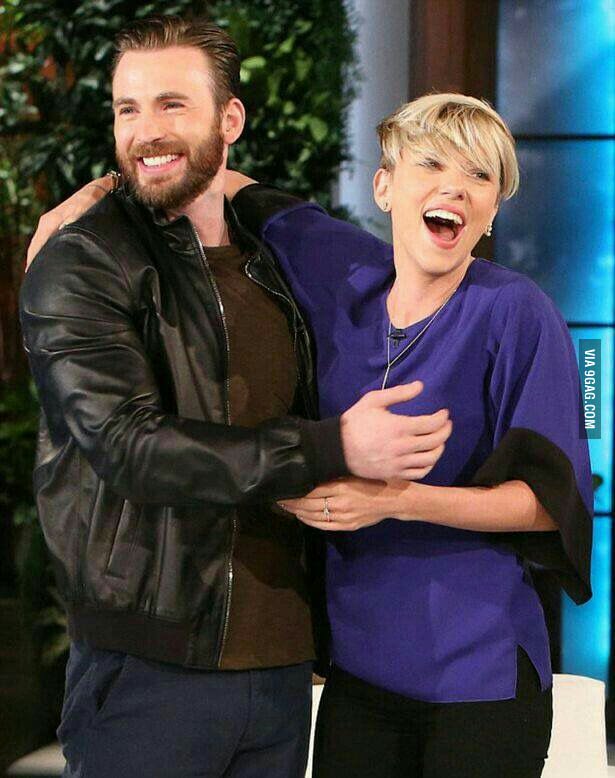 Evans and ScarJo play two good friends and team-mates in the Marvel movies and they are very close friends off the camera too. They have been working together since they were 17 years old and always look to do more and more movies together. Their friendly chemistry works very well both on and off camera.
Will Smith and Tom Cruise

These are two huge names from Hollywood. These two legendary actors are actually best friends with each other and this might come as a big surprise to us. Even though the two have very different beliefs, especially Tom being into Scientology, the two get along really well. Well, it's hard to imagine Will Smith not gelling up with someone as he is one of the friendliest guys in Hollywood. Well, we hope to see these two in a good movie together asap.
Benedict Cumberbatch and Tom Hiddleston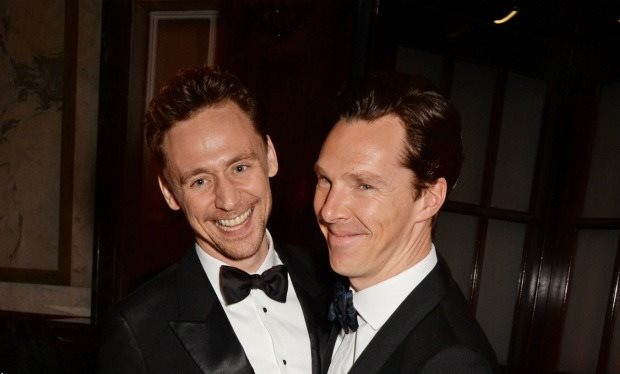 These two English actors who are famous for their roles in different Marvel movies but they are the best of friends when it comes to real life. They both even lived closer to each other in London for a while and spend a lot of time with each other. Their friendship began on the set of "Warhorse" and has been strong and respectful since.
Chris Pratt and Chris Evans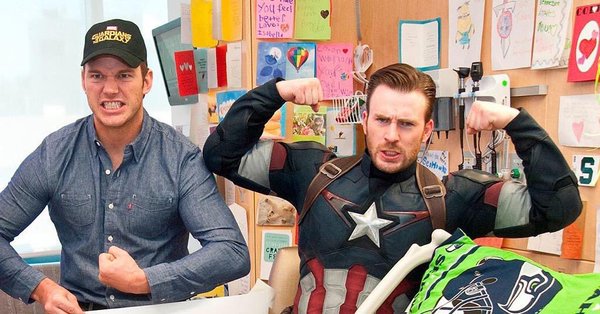 Starlord and Cap may be from different movies but they seem to have a very jolly friendship off the reel. They even visited a Boston Children's Hospital dressed in their superhero costumes together after having a super bowl bet and even photo-bombed many common people at a game event.
Sophie Turner and Maise Williams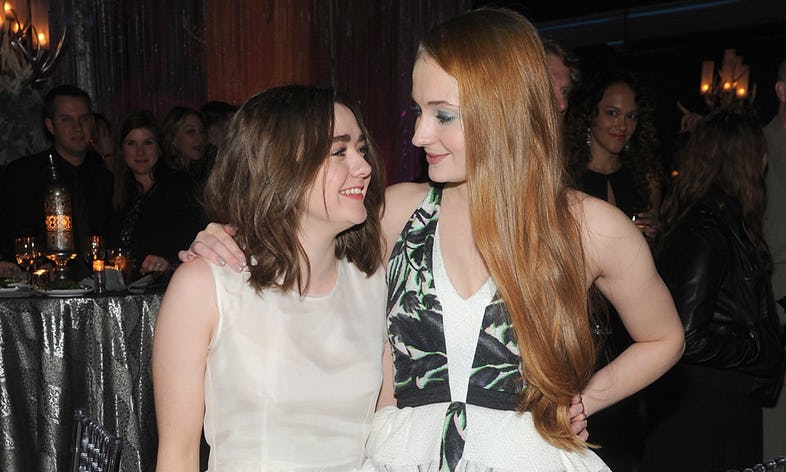 Game of Thrones stars Sophie Turner and Maisie Williams have a really adorable friendship that most people wish they had with someone. They play sisters on screen and act like sisters in real life and we love it. They've been close since their first audition together and we all have seen these two goofing around on award shows, and on Social media.
Don't Miss: 10 Moments From CW's Superhero Shows That Filled Every Fan's Eyes With Tears