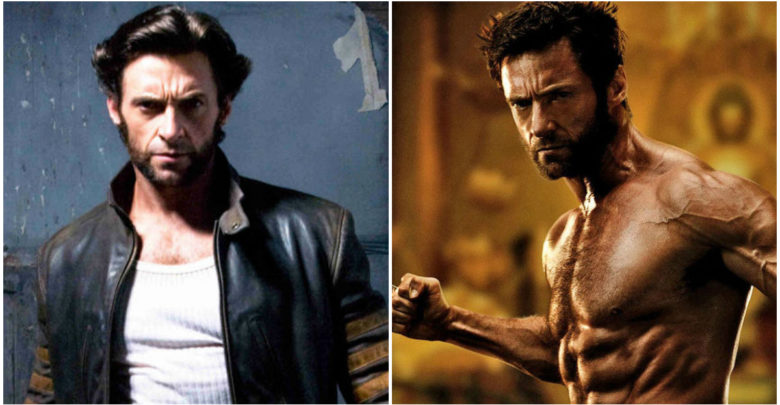 There are some actors who will go beyond in order to achieve what they want or what their director demands. They are willing to take risks and aren't afraid of trying something different and unique. Some actors have either lost or gained a considerable amount of weight according to their role's demand. It is very hard for a person to take this kind of a risk but they are ready to give their best.
Some actors and actresses took their weight challenge to the extreme and did what their role actually demanded. They maybe consulting a doctor, dietician, personal trainer but there's a say-"No Pain, No Gain" and that's what they believed in. So, here's the list of 15 actors who did extreme changes in their physical appearances and gave best to the audience.
Gerard Butler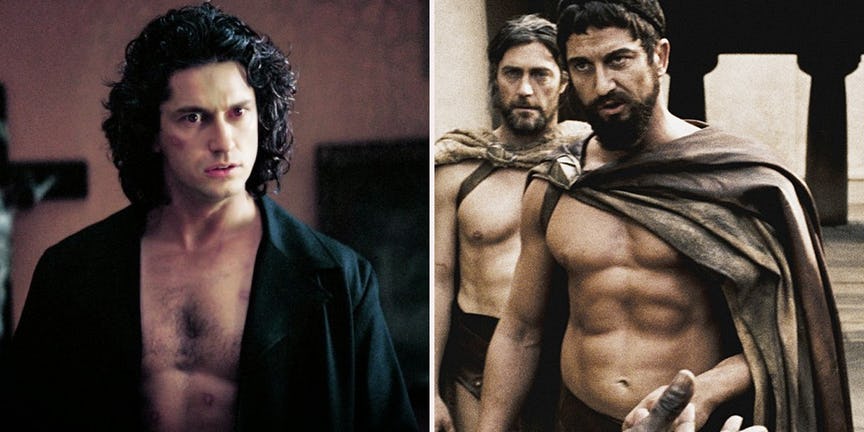 It is not easy to look like a Spartan Warrior as they are bred for one thing only, Battle. Gerard Butler (Leonidas) along with other Spartans went through intense physical training for having a chiseled body appearance in the movie. The training was so hard that it is now used as a name for a kind of training – "300 Workout".
Chris Hemsworth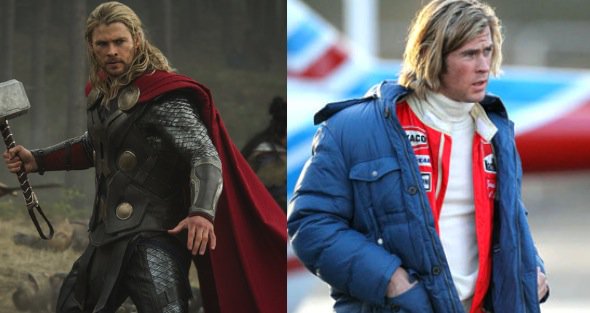 Hemsworth had to change his body drastically twice in a year as after portraying Thor in the first movie, he had to lose a lot of weight for his role in 'Rush' and then again bulk up for Thor 2 to get the Physique of the God of Thunder. This kind of body change requires a lot of dedication and will and it may be impossible for other people.
Tom Hardy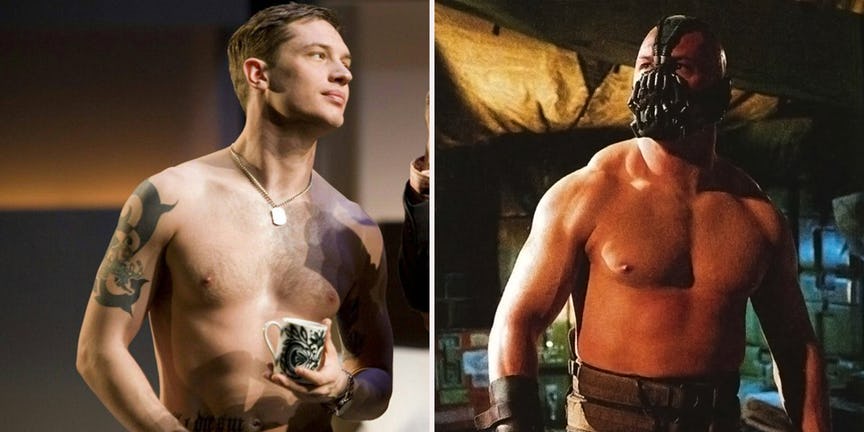 Tom Hardy is an extremely physical actor and he has the ability to express a lot of intensity without even uttering a word and that intensity is totally visible in every one of his roles. When he was cast as Bane in The Dark Knight Rises, people were really doubtful as he lacked the physical appearance for the role, but he bulked up and gained 30 pounds, getting his weight up to 200. He was totally unrecognizable after that when he went into character.
Chris Evans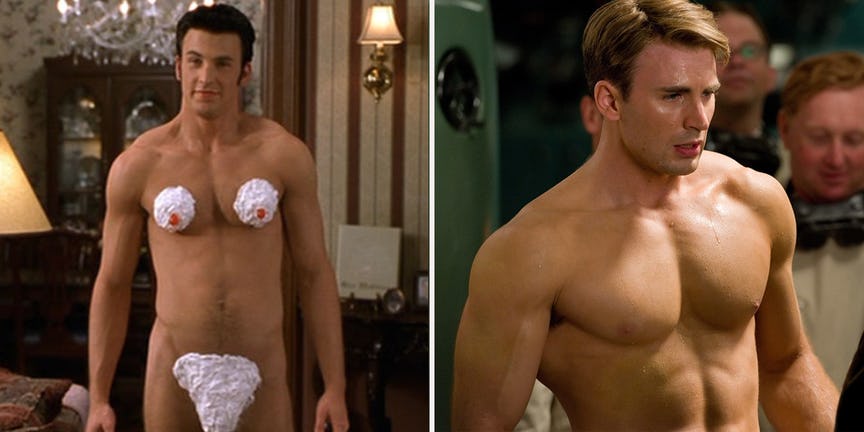 When you look at Chris Evans' films before taking the role of Captain America, it is clear that he was already in pretty good shape as he had already played Johnny Storm in Fantastic Four, so training for a Superhero role was not new to him. Still, he bulked up as he had a pretty slim body for the role and gaining 30 pounds in a small span of time is a pretty tough ask, but Evans did it anyway.
Henry Cavill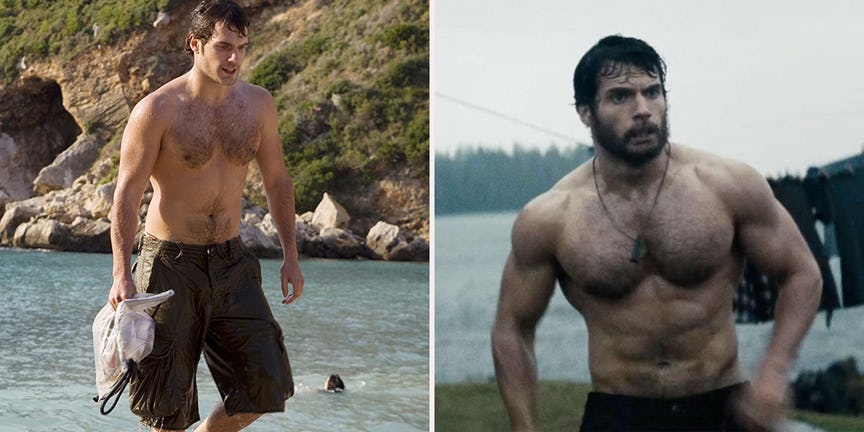 The most intense workout was done by Henry Cavill to become Superman. One instance was when Cavill was at the Bottom of a rep with 305 pounds resting across his shoulders and his muscles quit on him. Cavil's butt was on the ground and he could have quit at that moment but instead, he gave it all he had and slowly rose from the floor completing the Rep. That is when he realized that what his body could really do.
Tom Holland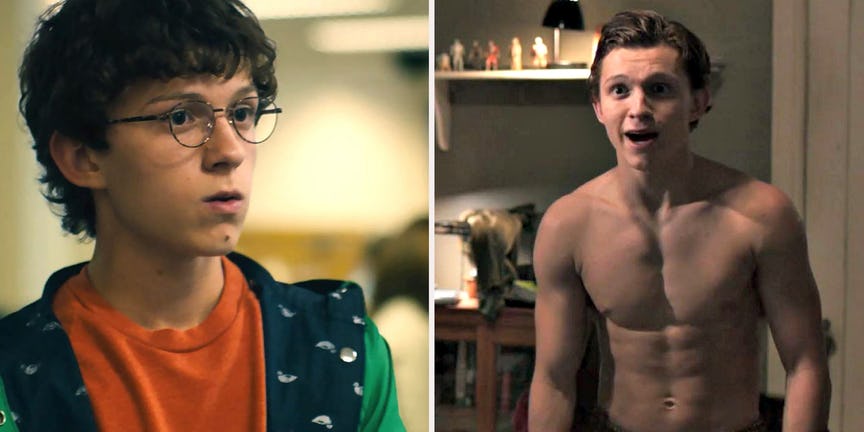 It is almost unbelievable what Tom Holland did for his role as Spiderman at such young age. He was a skinny little kid prior to being Spiderman and he suddenly started working out so hard and got really shredded to become the Peter Parker we deserve. Out of the Spidermen, we have seen till now, Holland surely worked on his body and appearance much harder than the previous two actors.
Hugh Jackman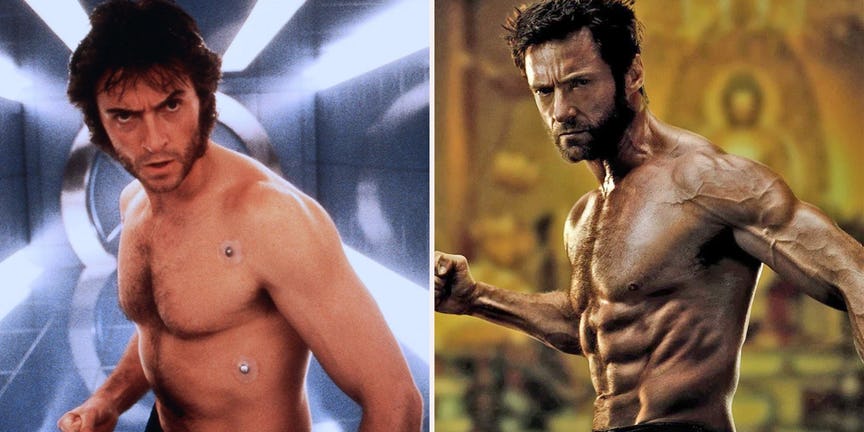 Hugh Jackman had been playing the Wolverine for 17 years and every time he came back for the role, his body got even more ripped and he strictly controlled his diet forgetting Jacked up as the wild Mutant and trained 3 hours a day every day for getting his physique to the peak. He followed a no liquid diet for days when he had to film scenes that showed his body.
Chris Pratt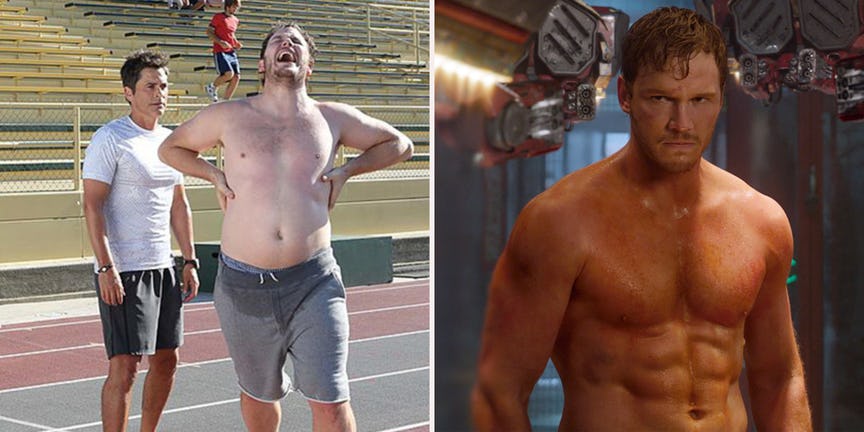 Pratt transformed into a very ripped person for his role in the first Guardians movie as he was a really fat goofball in the previous role that he played. His body transition was very hard as cutting weight from a very fat body is not at all easy but we can see how hard Pratt worked for his role and he is getting awarded for that now.
J. K. Simmons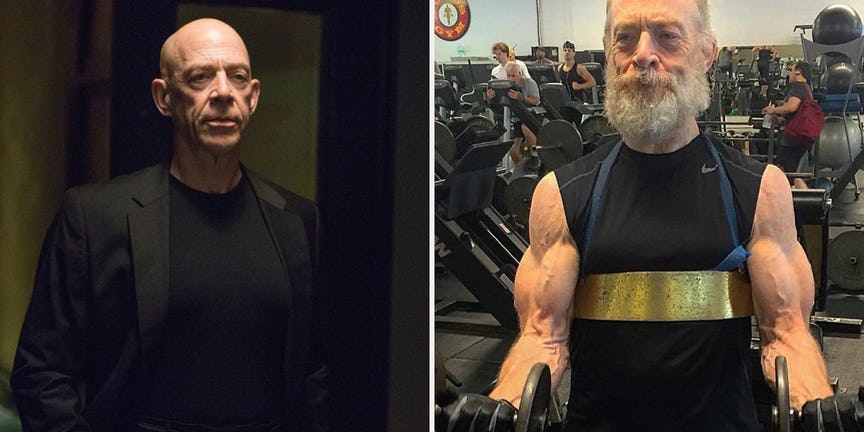 When we recently saw images of 61-year-old J.K. Simmons online, working out at the gym with a big bushy beard and massive arms on display, we all went crazy. He had just been cast as Jim Gordon, the commissioner of Gotham in Justice League and fans couldn't believe the shape he was in. we should really appreciate the dedication of the actor as his role is not that big in this particular movie and there would not much of a Body display, but this was totally insane!
Christian Bale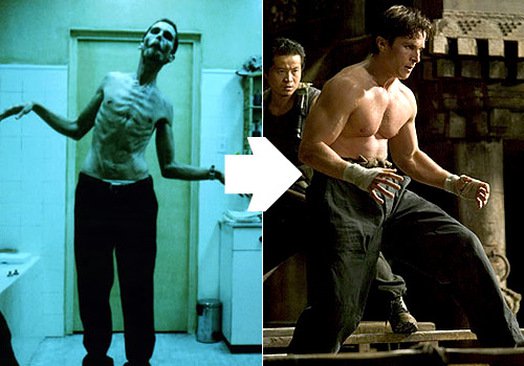 Getting the 'Batman Physique' for the movie was a really tough ask as Bale had to bulk up really fast for his role because he was only 121 pounds a year ago in the Machinist in 2004. He gained 109 pounds for Batman after losing 63 pounds for machinist in just 6 months which was more than Nolan had asked from him. This was sheer hard work from the actor's side and it was totally commendable. Bale has done this so many times now that we have lost count of it.
Chris Hemsworth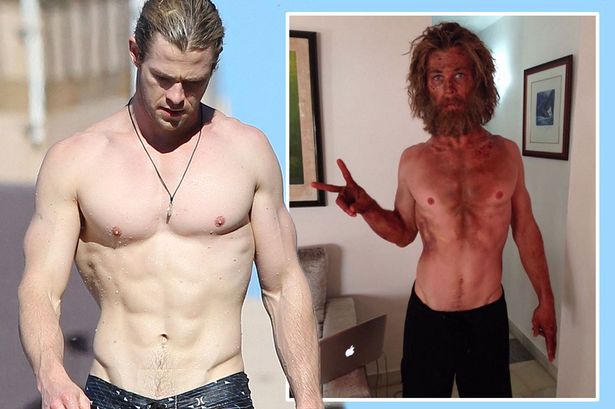 Chris Hemsworth went scary thin for the movie "Heart of the Sea" and survived on merely 500 calories a day depending on just salads and boiled eggs to lose weight quickly. He lost 33 lbs and did an incredible performance in the movie.
Matthew Fox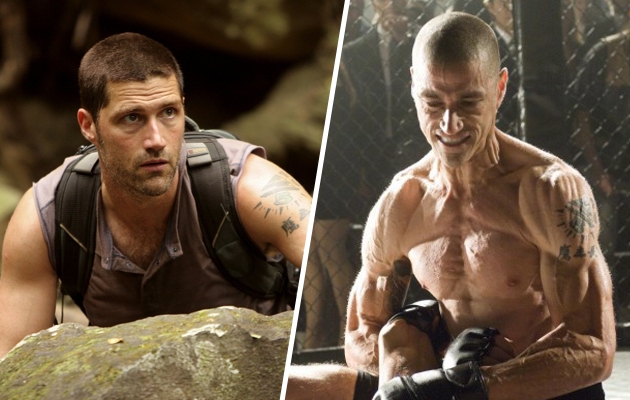 For his role in the movie "Alex Cross" in which he played a role of a serial killer, he lost 40 lbs to look ripped as hell and changed his diet completely. In order to look best for the role, he devoted 5 months of painful training and cut all the carbs such as pasta, burger to avoid any fat and to look ripped.
Jonah Hill
Jonah Hill gained 40 lbs for the movie "War Dogs" but when it was time to lose the extra added weight, he went extreme.  For the movie "Moneyball", with Brad Pitt in 2011, he lost 40 lbs and then gained for the "War Dogs".
Jared Leto 
Jared Leto went on extreme gaining and gained 67 lbs to play the role of Mark Chapman, the man who assassinated the beloved musician John Lennon. He also got ill and developed high cholesterol but he again lost weight after the movie.
Christian Bale (Again!) for 'Backseat':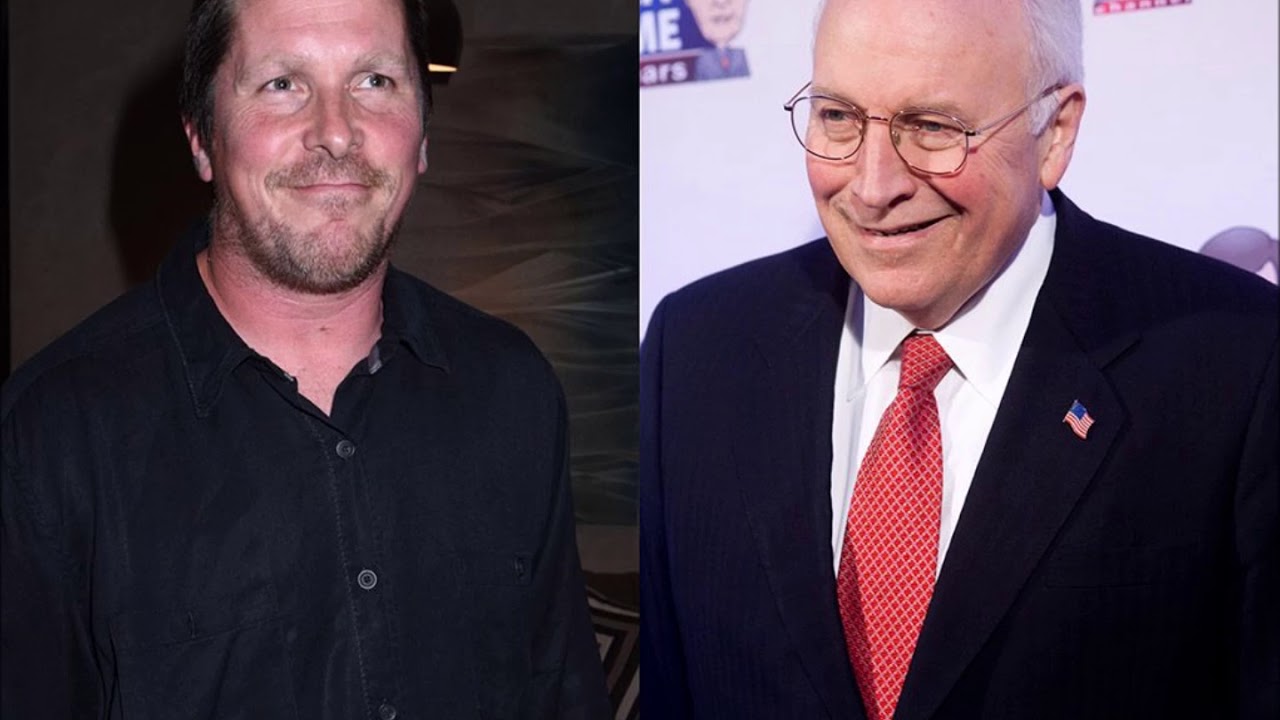 Christian Bale has proved on numerous occasions that when it comes to on-screen transformations no one can compete with him. Bale has recently transformed himself for his role in the upcoming film 'Backseat' where he plays a balding hefty former Vice President of the United States Dick Cheney. The movie depicts the politician from his younger years to his days as the Vice president. The film is set to release in 2018.
Don't Miss: 10 Superheroes Who Have The Deadliest Body Parts