Scarlett Johansson is hot, sexy with a fabulous figure. She is considered to be a diva in Hollywood. She is the most ravishing and bold actress working in Hollywood. She is one of the most demanding and highest paid actresses in the world.
Undoubtedly she is more appealing to her male fan base in the world, rather than women. Since there are so many other actresses who raise the temperatures among the male audience, Johansson has got that thunder that her female audience hates. Men find her sizzling, while for women, she is quite off-putting.
She recently became the female artist with highest collections at the box-office, thanks to her role in Marvel movies.  She has dotted fashion magazine covers, played the most glamorous roles possible and has also kicked ass.
There are many beautiful actors in the Hollywood industry and every actor has a different personality and style which makes them stand out in the industry. Among all of that, there is one name that occupies our mind space when we think of best actresses, it is Scarlett Johansson. She is considered as the sex symbol in Tinseltown and around the world.
Here're 20 of her hottest performances that you should not miss.
Lucy (2014):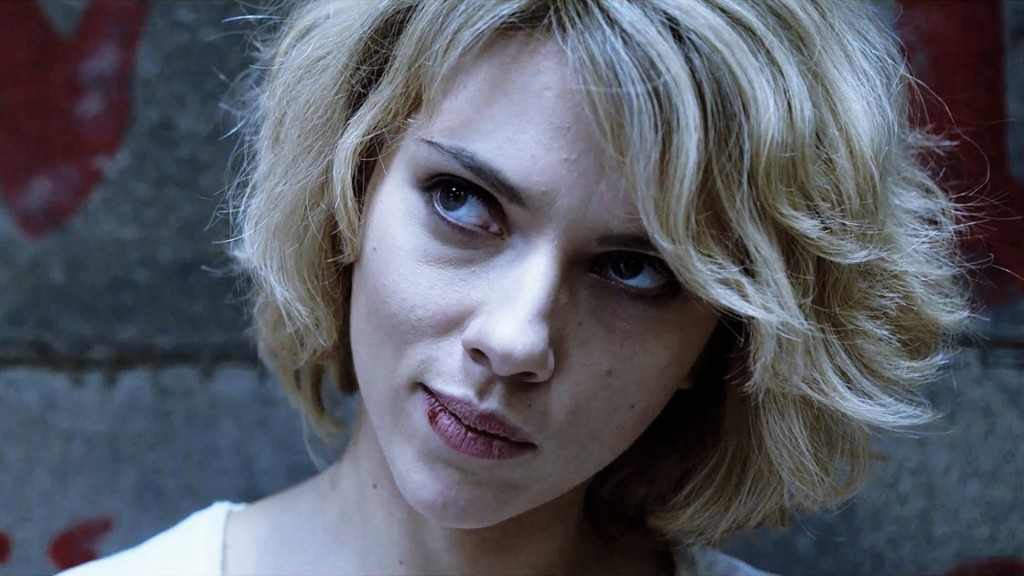 Lucy is one of the best female-driven action movies of all-time. Played by Scarlett Johansson, the character, Lucy, gets sexy during the action scenes of the film.
Scoop (2006):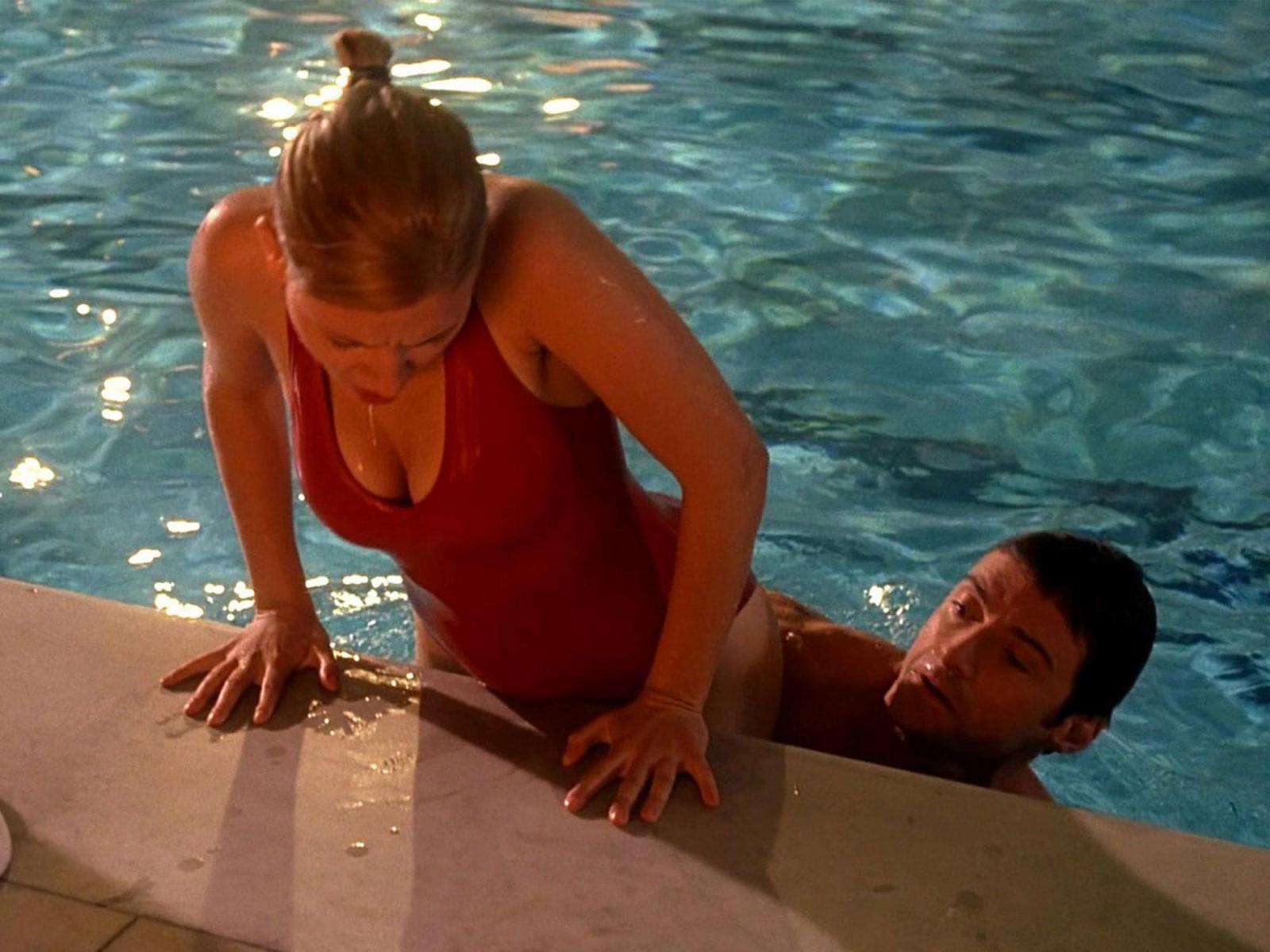 It's a romantic murder drama where Scarlett Johansson's character is a journalism student vacationing in London. She is looking incredibly beautiful and sexy particularly when she turns up into a bathing suit. The movie is directed by Woody Allen. The movie also stars Hugh Jackman and Ian McShane. The deception we see in the film from the lead characters, just adds to the film's generic beauty.
Captain America: The Winter Soldier (2014):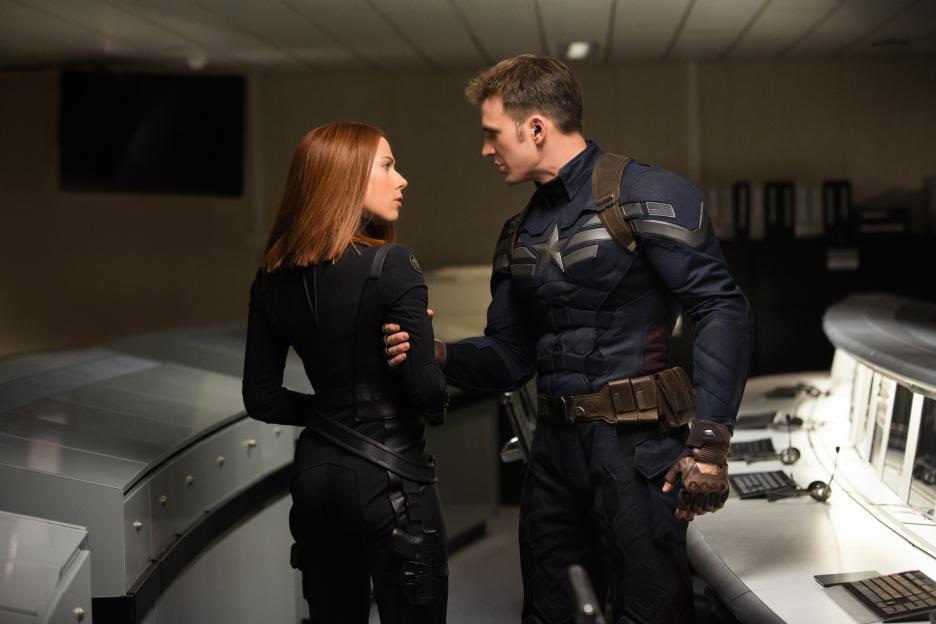 After the successful launch of Captain America franchise, its sequel took it to the next level. It was more like an espionage thriller than a run-of-the-mill superhero outing. SHIELD was penetrated by HYDRA, the villain was menacing and had an intimate connection with Steve Rogers' past. But the chemistry between Chris Evans and Scarlett Johansson was crazy hot and will keep you guessing until the end. A must watch if you are a fan of spy drama and superhero stuff rolled into one.
The Prestige (2006):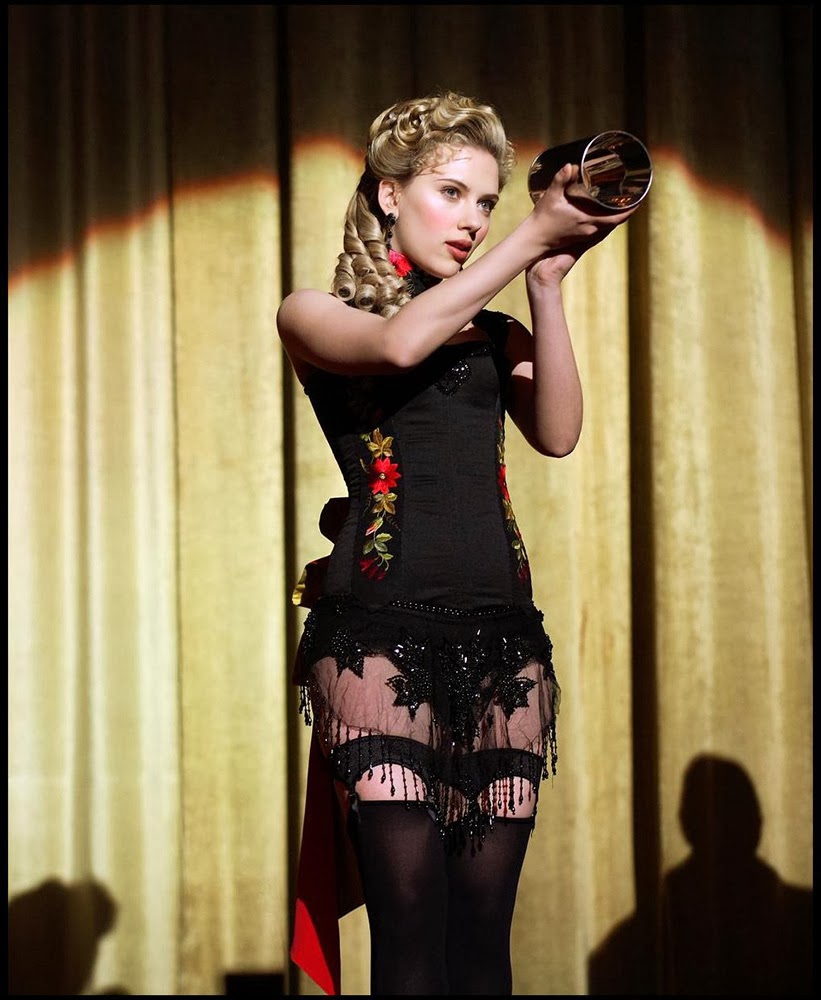 It's a racy, thriller drama based on an award-winning novel of the same name by Christopher Priest. The movie is about the rivalry between two magicians Robert and Alfred played by Hugh Jackman and Christian Bale. Scarlet Johansson plays the love-interest who is intimately close to both the magicians, her beauty and enigma know no bounds. Although the movie is known for amazing performances of the guys, Johansson displayed an enormous amount of grace and poise in this one.
A Love Song for Bobby Long (2004):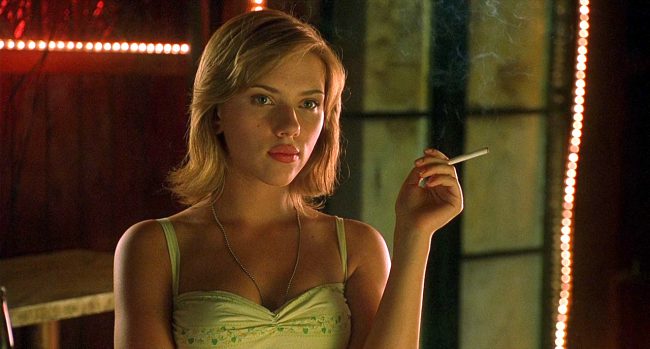 It is directed by Shainee Gabel based on the novel Off Magazine Street by Ronald Everett Capps. Scarlett Johansson is just an 18-year old girl named Purslane Will. She looked very attractive in the movie and delivered an excellent performance.
Don Jon (2013):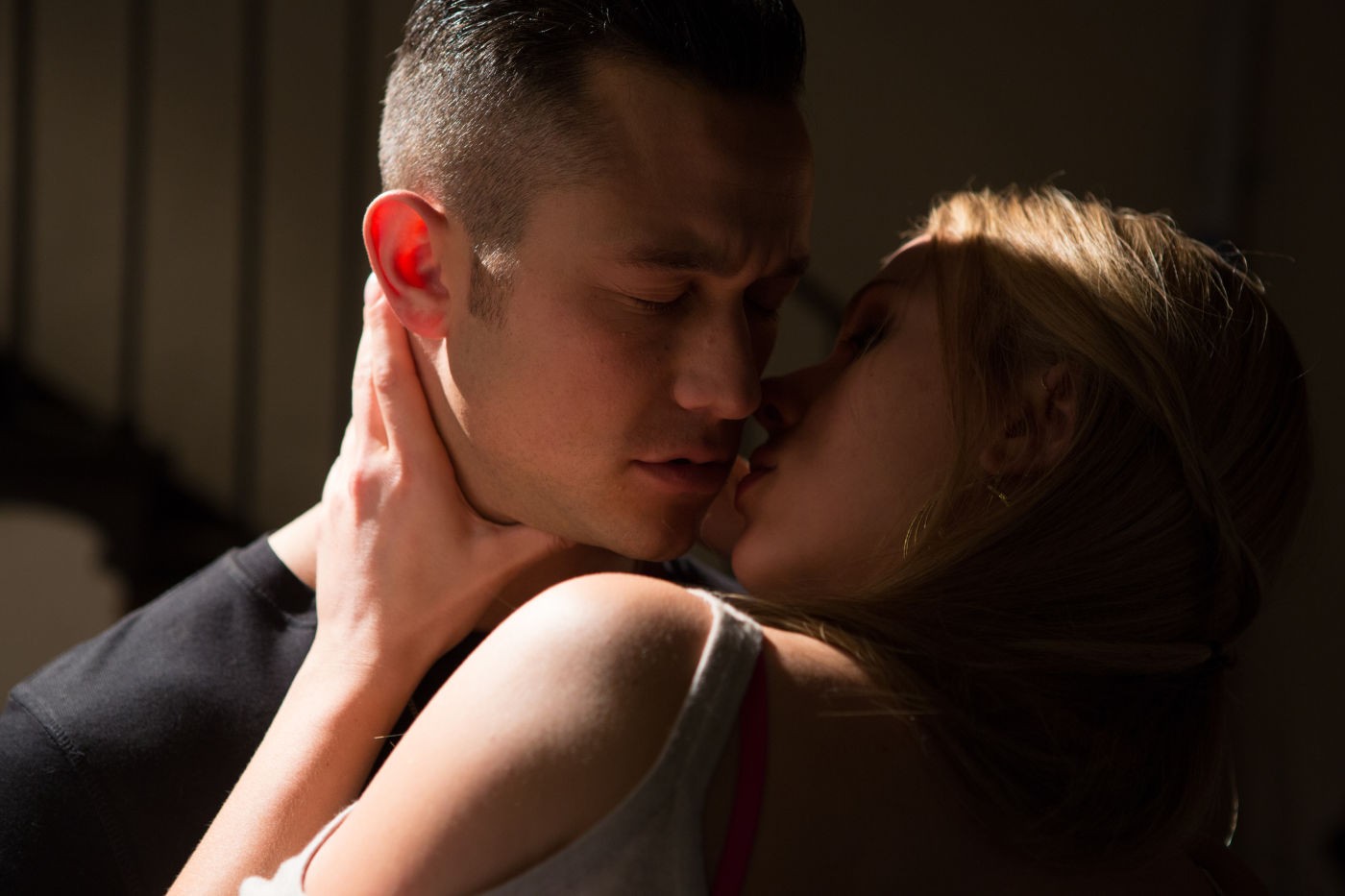 This was the directorial debut of Joseph Gordon-Levitt. It is a romantic comedy which has Scarlett Johansson playing Barbara Sugarman who gets into a romantic relationship Jon Martello but the relationship fell apart as it turned out he is a porn and masturbation addict. This is an exciting coming of age flick with a commentary on modern, young couples relationship intricacies and craziness surrounding it in the age of internet porn.
Match Point (2005):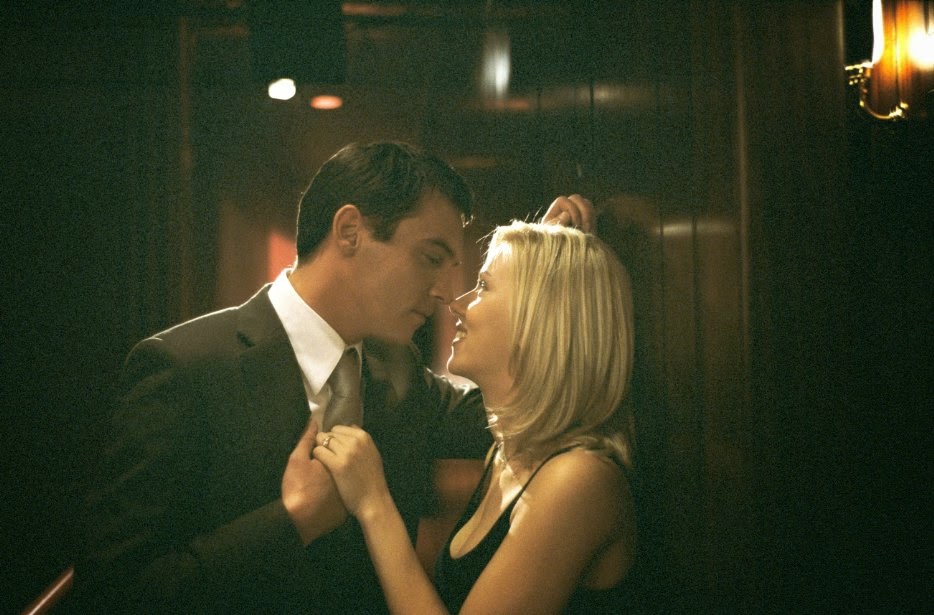 It's undoubtedly one of the best works of Woody Allen, it focuses on how money, lust, immoral behavior leads to disastrous outcomes. Scarlett Johansson plays Nola Rice and she looked smoking hot.
Under the Skin (2013):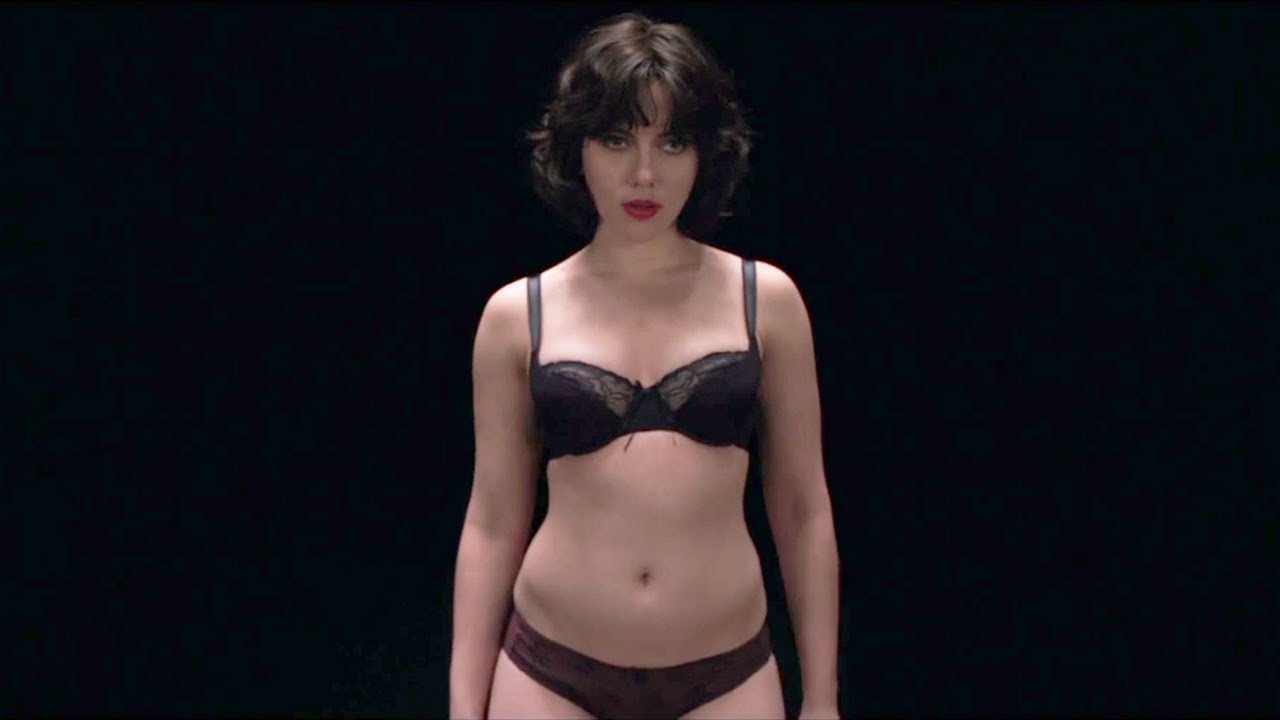 Scarlett Johansson stepped up her game by accepting this project. This science-fiction horror movie, Under The Skin, shows Johansson's character hunting for men in Scotland. From a naked killer to a refugee, she nailed the role of the seductress. She is seducing lonely men in their evening hours and as a result, discovers her sexuality.
The Avengers (2012):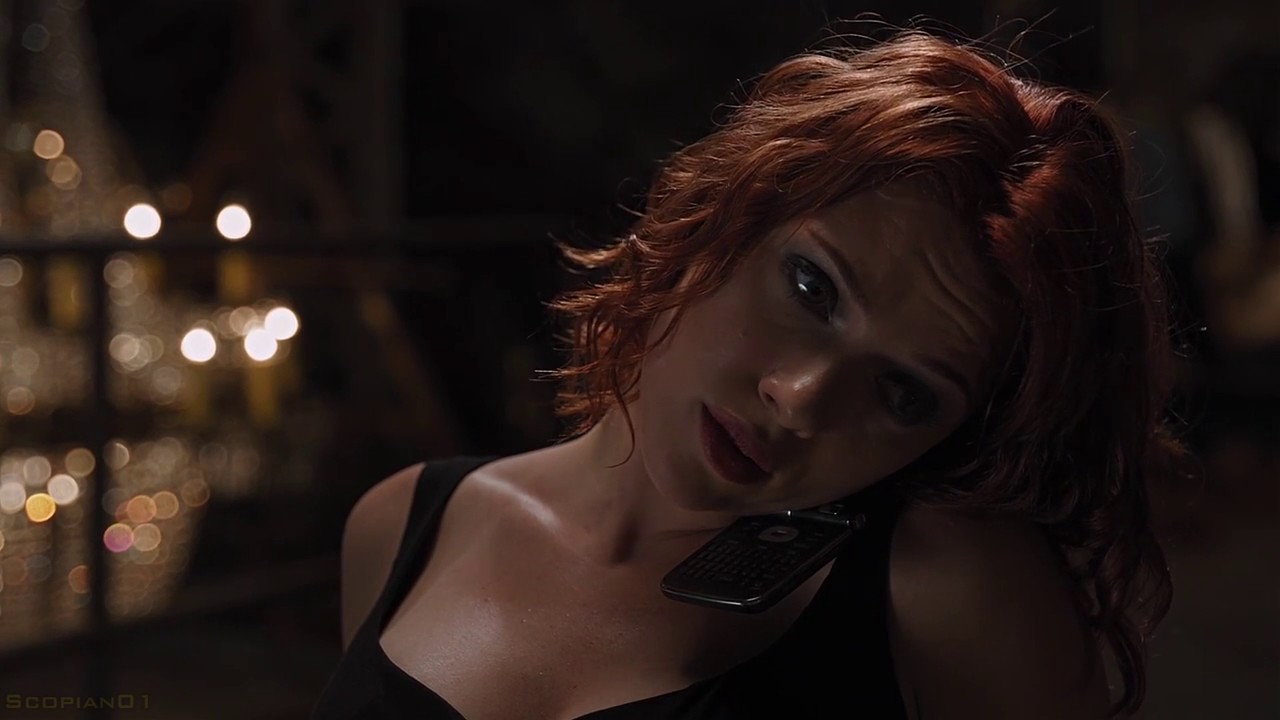 It's among the highest grossing movies of all time, Scarlett Johansson played Black Widow/ Natasha Rominoff who is a kick ass fighter and looked stunningly hot wearing a sexy spandex outfit.
Vicky Cristina Barcelona (2008):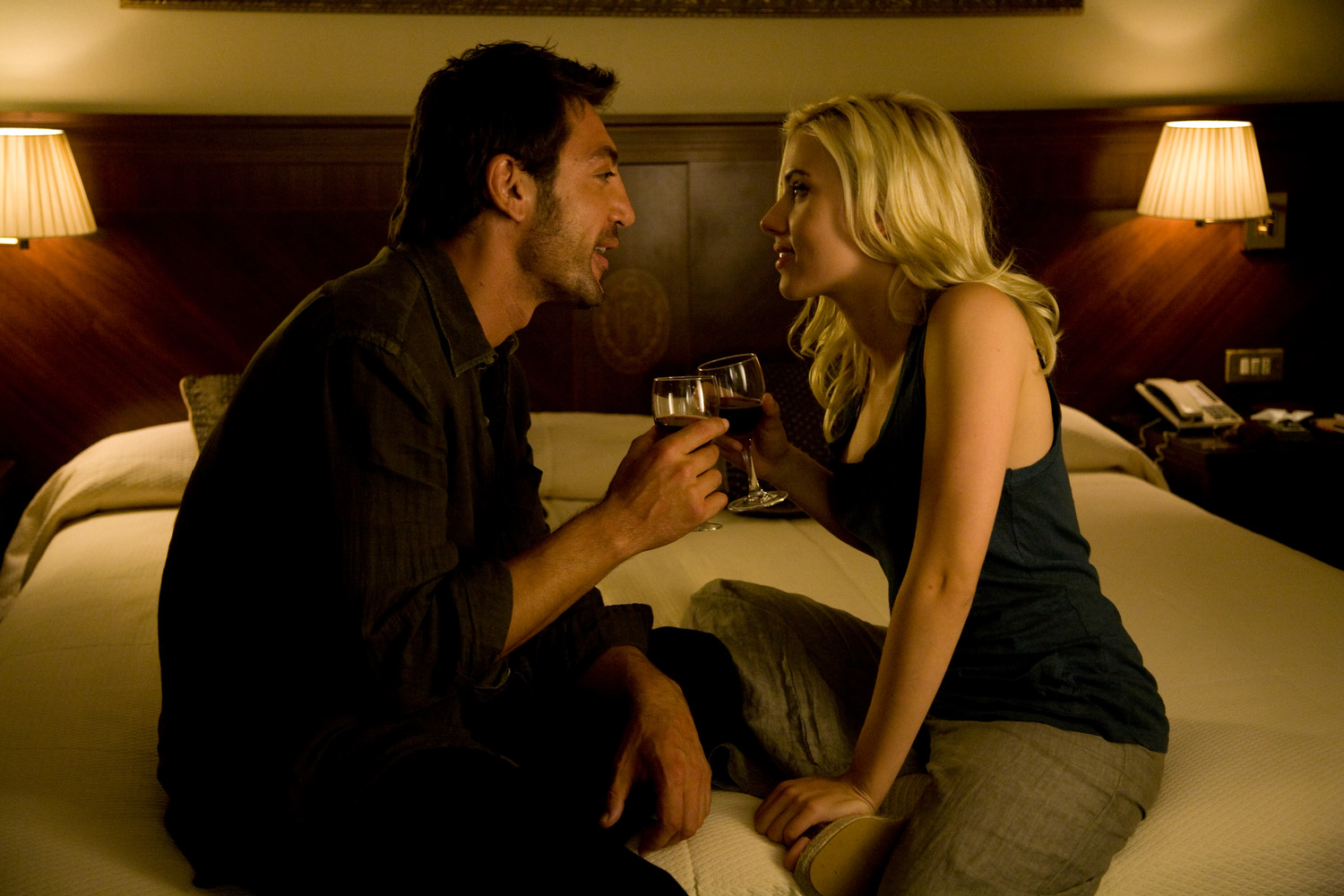 Another Woody Allen movie starring Scarlett Johansson is having an erotic relationship with a painter with loads of sex.
Lost in Translation (2003):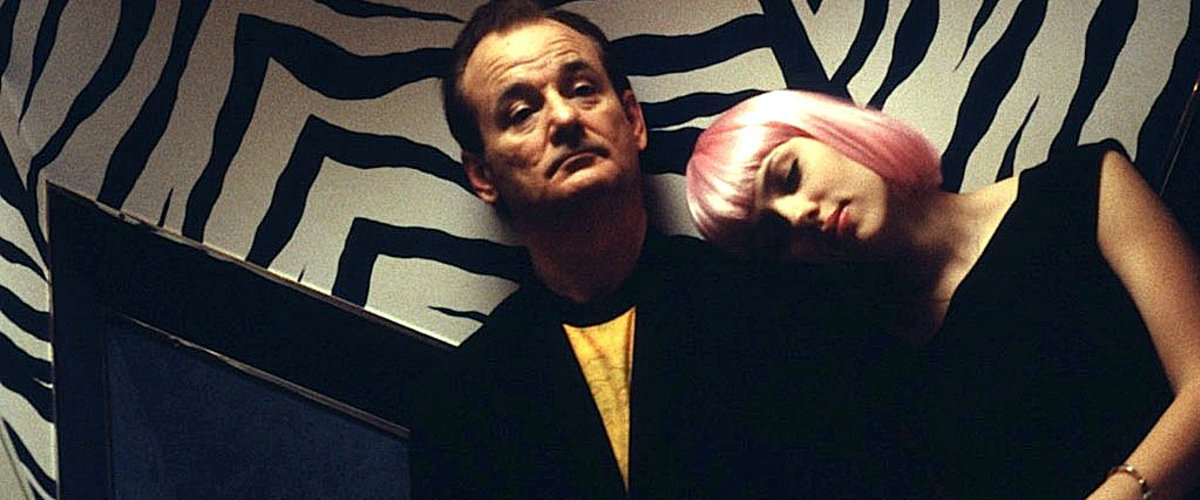 Bill Murray and Scarlett gave a very mature performance in this one directed by Sofia Coppola. Scarlett is looking gorgeous as usual and was a treat to watch.
The Island (2005):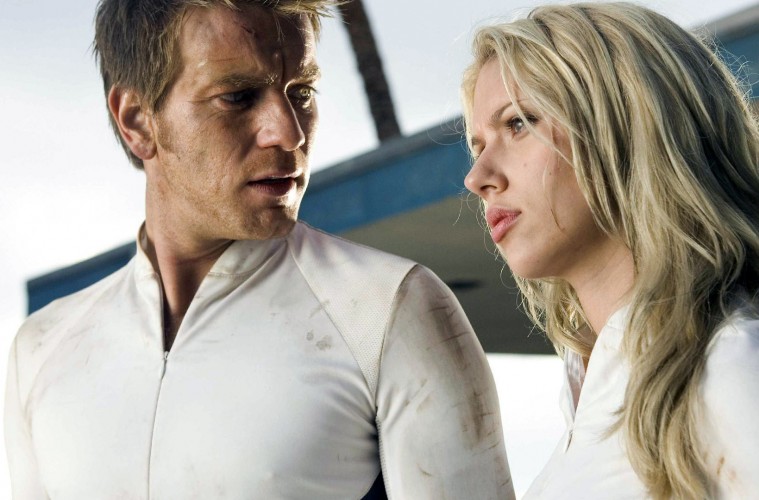 Although the movie failed spectacularly, Scarlett Johansson fans will love her charm and seduction in quite a few scenes. It was directed by Michael Bay.
Captain America: Civil War: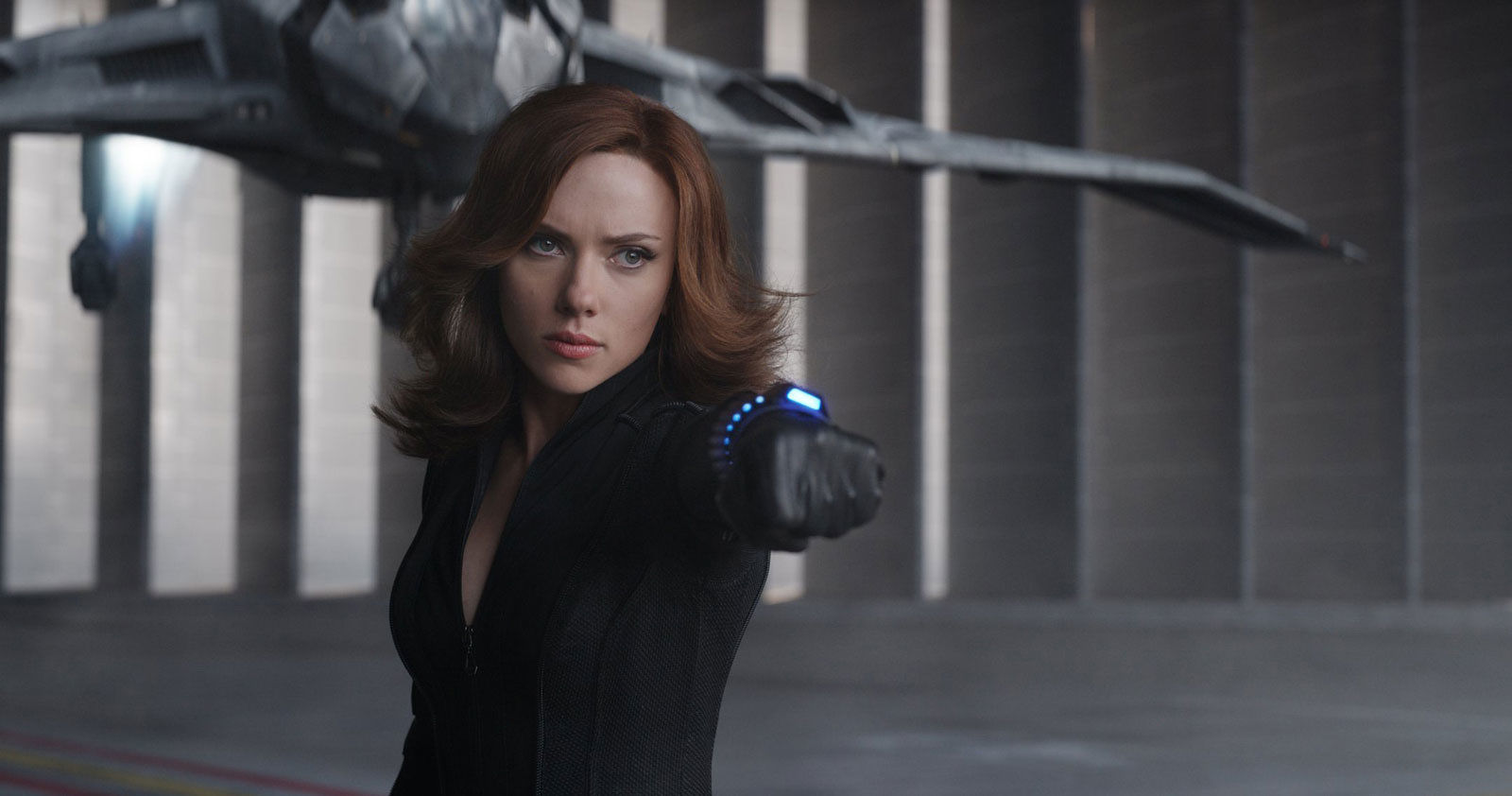 Captain America Civil War opened to a massive opening, and the global box office collections crossed a Billion dollar mark. Due to loss of property and human life as a result of Avengers actions, General Ross pointed out the need for maintaining oversight through Sokovia Accords to be ratified by 117 nations, which will appoint a special UN Panel to keep checks and balances on Avengers missions. This created deep fissures among Tony Stark and Captain America resulting into the division of Avengers into two camps: Team Iron Man and Team Cap. Guess what, Black Widow was in Team Iron Man camp and looked stunning as always.
Avengers: Age of Ultron:
In Avengers 2, the big villain was a rogue AI created by Tony Stark/Iron Man who was hell-bent on destroying the humanity in order to save the world. When he started wreaking havoc, the Avengers were called in and they managed to get rid of him. Black Widow played her role and as always looked awesome in her suit.
Hail, Caesar:
It is a story of Eddie Mannix who is well-known in Hollywood circles for fixing problems/issues instantly for the big stars. Scarlett Johansson played DeAnna Moran and looked gorgeous and acted her part well.
Chef:
It is a sweet dramedy revolving around a restaurant chef who leaves his job and buys a food truck to reclaim his passion for food and repair his ties with his family. Scarlett Johansson plays Molly and looked amazing in the movie.
We Bought a Zoo: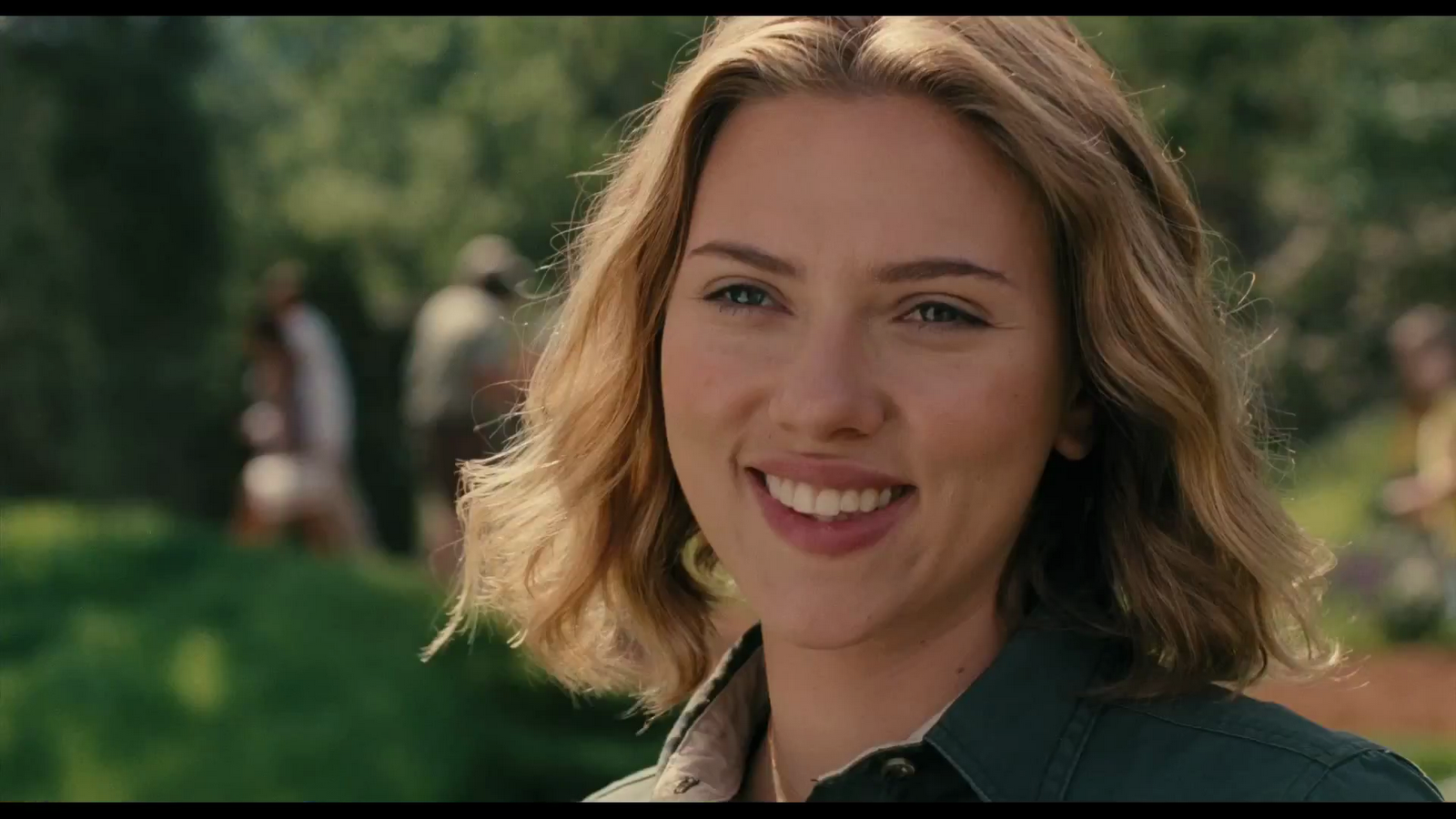 Directed by Cameron Crowe. It stars Matt Damon who is trying to reopen a struggling zoo and renovate his family to the countryside. Scarlett plays Kelly Foster who helps him in his efforts. She looks gorgeous in the movie and is wonderful.
The Other Boleyn Girl:
She is one of the two Boleyn sisters who is trying to win affections of King Henry VIII. She is drop dead gorgeous and played her part beautifully.
Girl with a Pearl Erring:
It is one of the most endearing and beautiful performance by Scarlett Johansson. She is a maid working at painter Vermeer's house who becomes his assistant and then face of the most prolific arts of the 17th century.
In Good Company:
It was a little difficult role for Scarlett as she was pretty new but she pulled it off with amazing grace and sincerity. Do watch it once.
Don't Miss: 10 DC Women Who Have Slept With Superman