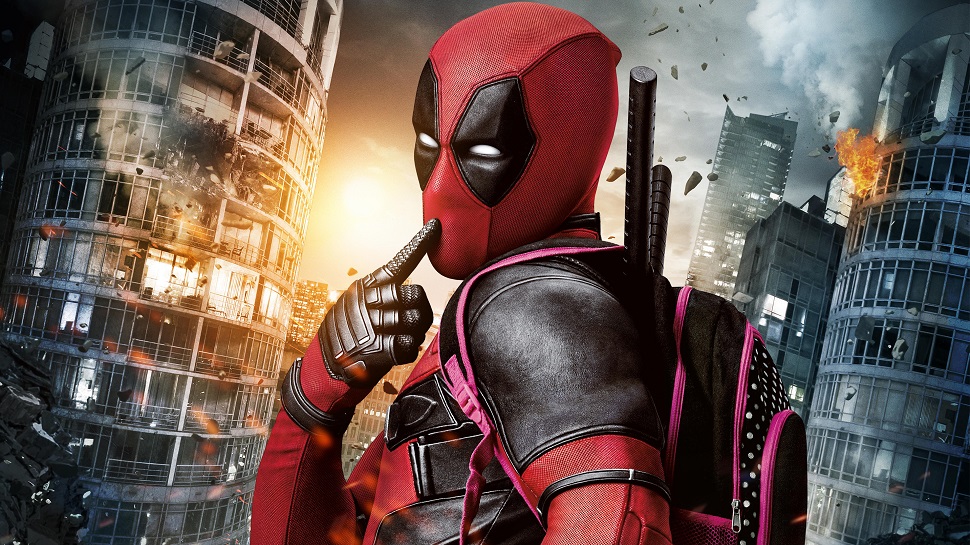 The entire team of the original movie Deadpool is coming back, from Blind-Al to Vanessa, the driver, Colossus, and Negasonic Teenage Warhead will be reprising their roles. Cable is in the mix, he is the time-traveling son of Cyclops and Madelyne Pryor (a clone of Jean Grey) who was trained to be the warrior in the future. Moreover, Domino (mercenary turned X-Men) has been confirmed by the makers. Both of these can play an anti-hero in order to balance the scales to Deadpool's "happy go murdery" persona. There is also strong speculation that there will be a new or rather an old mutant making an appearance in Deadpool 2.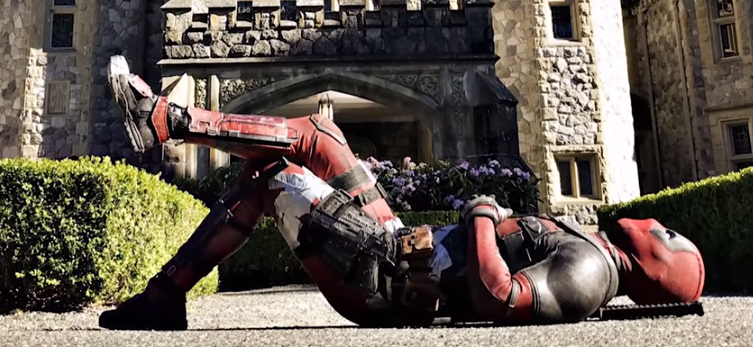 Now production has begun again after the sad death of a Stuntwoman on set last week.  With that, some new set photos have been making their way online. Though they may look a bit innocuous, they also may be hinting at the return of a very powerful, fan-favorite mutant in Deadpool 2.
Even though he is not a mutant in the comics, he was revealed to be a mutant in X-Men: The Last Stand and he seems to be coming back in this movie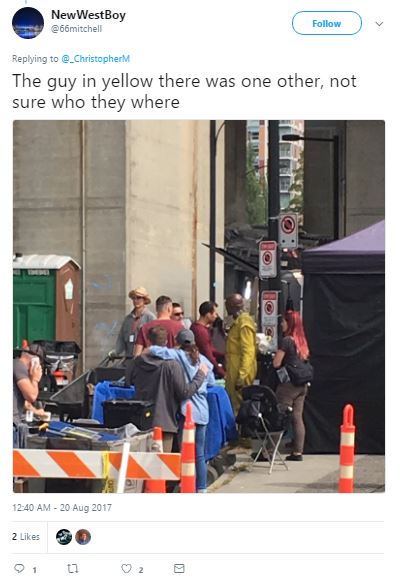 A Tweet was shared revealing a guy in the yellow mo-cap suit from the set. If we follow the evidence, it looks like Cain Marko, better known as Juggernaut, may be returning to the X-Men movie universe. If we follow the evidence, it looks like Cain Marko, better known as Juggernaut, may be returning to the X-Men movie universe. It starts with actor Jack Kesy.
He was cast in the movie a while back as an unnamed villain. It now seems like that villain is going to be Juggernaut. Some set photos of his stunt double recently surfaced online that showed him wearing a motion capture suit that features a very big piece of headgear to make the actor much taller.
Well, it would be great to see such a fan favorite character from the comics return in such a highly anticipated movie and hopeful, y Fox will get the character right this time. What would be even better is that if we get a face off of Juggernaut with Colossus. The battle would be seriously epic. Other than that Josh Brolin's Cable is also a key factor that we need to be excited for.
Ever since Josh Brolin was cast in the role, fans went crazy as he is the perfect actor to portray the character. The fans, finally got what they wanted as Ryan Reynolds had revealed the first look at Cable.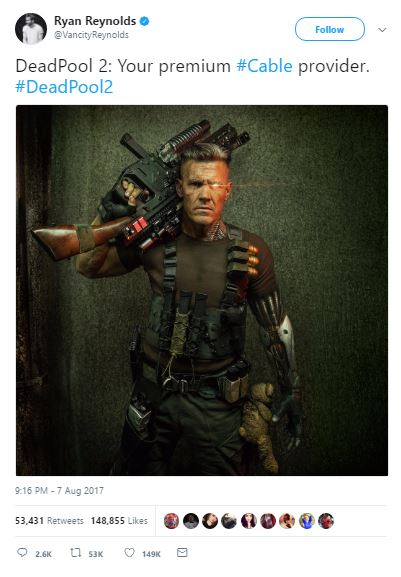 Josh Brolin's Cable is one of the most highly-anticipated characters in any comic book movie universe and now we've been gifted with two brand new BTS shots of Brolin's killing machine, depicting the soldier in his element and potentially offering us clues to Deadpool 2's plot and Cable's backstory.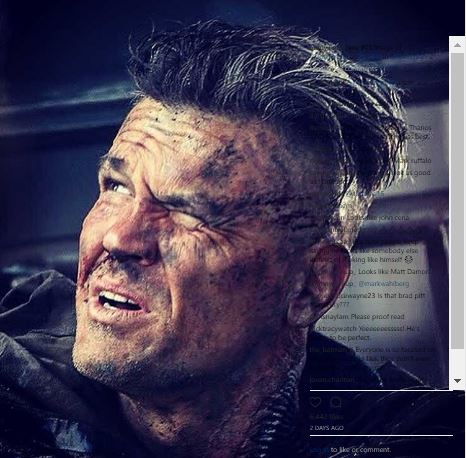 The image above shows Cable a little worse for wear, in the heat of battle, looking at… something. Furthermore, while it might not be clear in the image above as Cable's left eye is shut, another new BTS image shows the bionic soldier with both eyes open.
This could hint that this is a look at a younger version of the character before he got all bionic — perhaps in a flashback or from a visit to the past.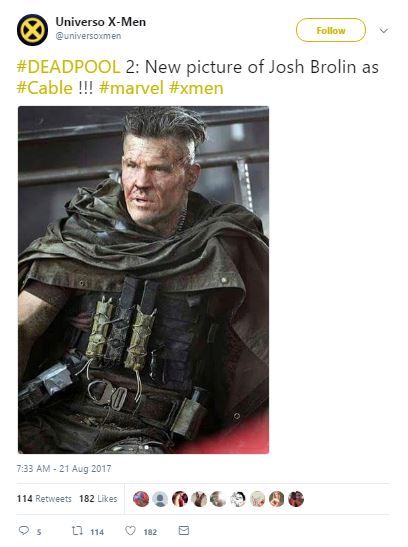 However, we can clearly see that the two images are from the same scene due to the cape Brolin is wearing in both images. This leads us to believe that we may get to see Cable's origin story in Deadpool2, and how he came to be fighting the forces of evil as a bionic killing machine alongside Deadpool and the other X-Men.
The Deadpool sequel is not directly linked to X-Men universe, but there will be plenty of references to X-Men movies especially Wolverine. The plot details are yet to be revealed but it looks like Deadpool 2 is going to be even more colossal than the first one and fans are really excited for the movie.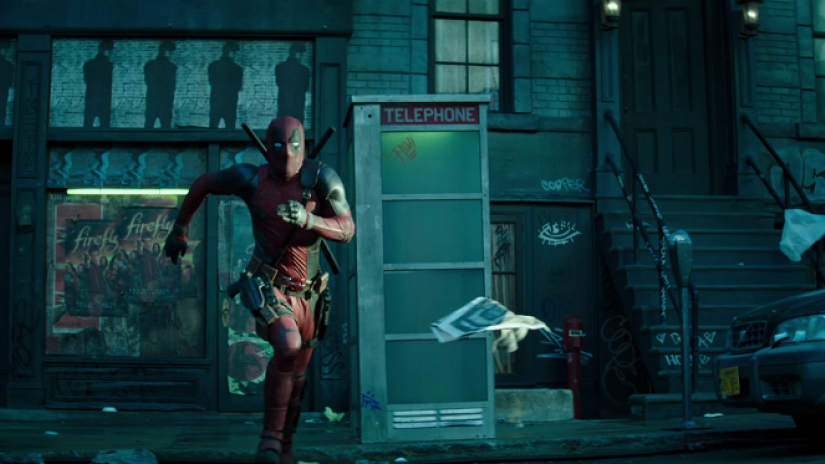 It is going to release on June 1, 2018. It is being directed by Jon Wick Director David Leitch, who took over the movie from Tim Miller who had to leave the project due to creative differences.
The Cast of the movie includes Ryan Reynolds as Deadpool, Morena Baccarin as Vanessa/Copy Cat, T. J. Miller as Weasel, Leslie Uggams as Blind Al, Brianna Hildebrand as Negasonic Teenage Warhead, Stefan Kapičić as the voice of Colossus, Zazie Beetz as Neena Thurman / Domino, Josh Brolin as Nathan Summers / Cable and Jack Kesy as the report suggests, Juggernaut.
Don't Miss: 19 Upcoming Movies That Are Bound To Fail