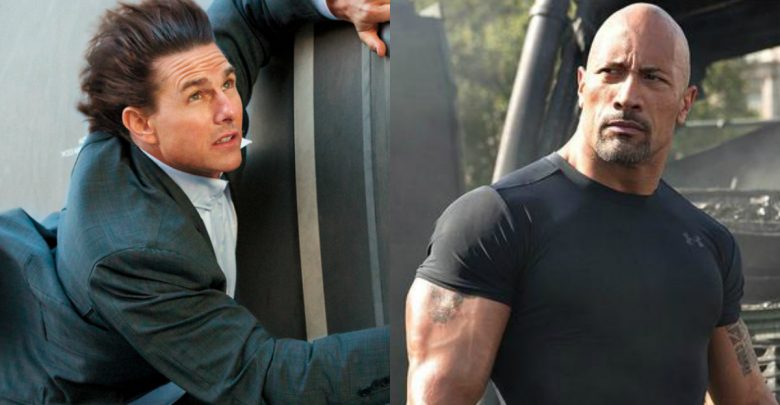 Hollywood these days mostly consists of Superhero action movies but there are only a few actors left who are still doing these action movies in the classic fashion and they have been delivering insane characters for the fans to cheer. Here is the list of the most ass-kicking characters in Hollywood.
Liam Neeson – Bryan Mills (Taken)
Liam Neeson even after being so old, does not want to give up his trade mark, which is Action movies. He has given us so many amazing characters to cheer for and has kicked a lot of ass in Hollywood. His best action performance would be as Bryan Mills in the Taken series.
Rupert Friend – Agent 47 (Hitman 2)
Even though the movie did not do as well as it should have and became the second failed attempt at what could have been an awesome movie, still the character stood out to be really amazing and exactly what fans had hoped for. Rupert is a great actor and he showed that he has the ability to deliver an amazing and brutal character.
Jason Statham – Frank (The Transporter)
Jason Statham does a lot of action movies and he is probably one of the best action stars in Hollywood right now and he is one of the very few who does his stunts and fights himself. Out of all the amazing and brutal characters he has played, the best still stands out to be Frank Martin from The Transporter series.
Bruce Willis – John McClane (Die Hard)
Probably the best character this legend has ever played even though he also has a lot of good characters to choose from, but McClane has lasted throughout his acting career and is a solid character which is loved by all.
Arnold Schwarzenegger – Dutch (Predator)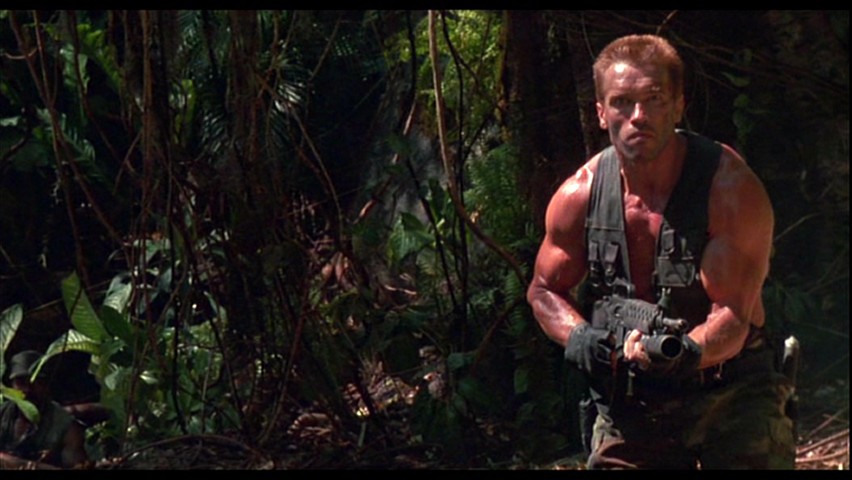 The Terminator is the biggest action star in Hollywood of all time. He has given a lot to the cinema and the fans to cheer for. Choosing one non-super hero role from his huge list of bad ass characters is very difficult, but other than the Terminator, his most amazing character still stands out to be 'Dutch' from Predator. Even though the movie was not that well acclaimed, it was still a great character delivered by the legend.
Sylvester Stallone – John Rambo (Rambo)
Just like Schwarzenegger, Stallone has also been the top most action star of Hollywood and he too has a long list of characters to choose from. Even though Rocky is the character which truly defines him, he would not be counted as an action-character, so the pick for the list without a doubt would be John Rambo. A really great and kick-ass soldier.
Matt Damon – Jason Bourne (The Bourne Series)
This was without a doubt the best character played by Matt Damon throughout his entire career. The way he portrayed the character, it showed that how dedicated he was towards the character and he delivered a praise worthy performance and probably the best fight scenes in the entire Hollywood.
Daniel Craig – James Bond  (Bond Series)
The name is Bond, James Bond. This character has been portrayed by many actors, but Craig stands out to be the best actor to do it. He has delivered some great action sequences and fights as our favourite spy and hopefully, we get to see him do that at least one more time.
Dwayne Johnson – Luke Hobbs (Fast Series)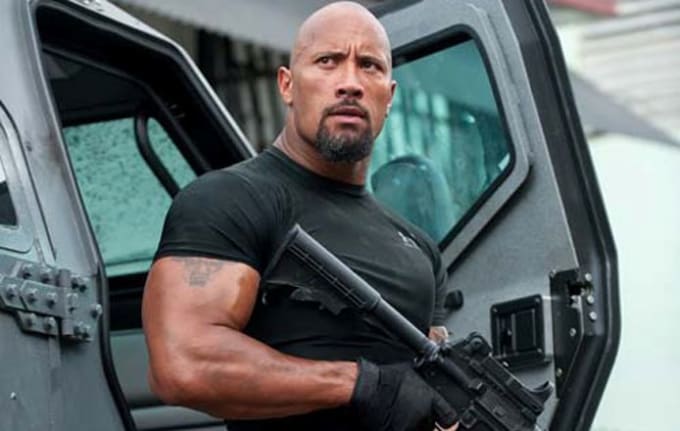 A human Hulk! Luke Hobbs is probably the strongest character in this entire list and his strength is really unmatched. Anyone would want the Rock in his team to fight the bad guys. Bringing in a lot of agility with brute force, it was an amazing character to watch throughout the entire FnF series he has been in. we got to see the full force of this character in Fast 8's prison fight.
Vin Diesel – Dominic Toretto (Fast Series)
Vin Diesel's entire career is based on this character. He became an action star only because of this character and Dom has been able to kick a lot of ass including the Rock's. Dominic Toretto is a total package of muscle, confidence, and skill with cars. Now let's see where else he gets to ride his car in the next Fast installment.
Tom Cruise – Ethan Hunt (Mission Impossible)
We have seen Ethan Hunt climb the tallest building in the world from the outside, hand to the side of a flying plane with his bare hands and kick a lot of ass in the entire Mission Impossible series. He has pulled off such impossible things which probably no other character could ever do, not even Dom in his flying cars.
Keanu Reeves – John Wick (John Wick)
This is the best and the most brutal character in the list no matter what. There is no getting better than John Wick at killing. The way Wick does what he does, no one could even come close to beating him. It would be really stupid to pick up a fight against him because that will mean the end of the opponent who has this crazy thought in his/her mind.  
Don't Miss: 10 Celebrities Who Look Hotter Than Their Daughters