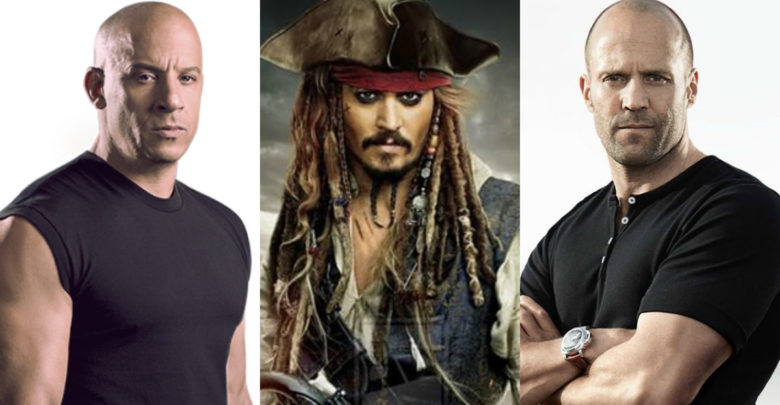 These actors have been around for a long time and we have grown used to them but have you noticed that some of them have been doing the same thing for quite a while? It is true that we will love our favorite actors no matter what they do but every actor needs to take risks and do something different from time to time. Let us take a look at some actors who have been repeating the same style for quite some time and we are pretty tired of that.
10. Michael Cera:
Cera was loved for his awkward and loving role in Juno and since then he has done a lot of the awkward geeky stuff that has become his type. Not many people know that he is multi-talented and has executive produced some good stuff. He has been playing some same stuff on the screen and therefore he needs to reinvent himself and show more sides to his talent on screen.
9. Adam Sandler: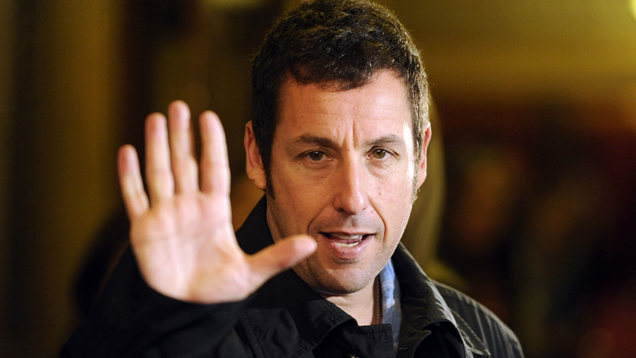 Adam Sandler attends the premiere of "The Cobbler" on day 8 of the Toronto International Film Festival at the Elgin Theatre on Thursday, Sept. 11, 2014, in Toronto. (Photo by Chris Pizzello/Invision/AP)
Sandler is famous for his goofy roles in adult comedies but people have started believing that his streak of comedy has ended. Many of his recent movies have been big flops and really similar to each other. Sandler needs to take a break from his goofy side and needs to show us something else. Does anyone remember 'Spanglish' in which Sandler was really good?
8. Jason Statham:
We are tired of watching Statham show off his martial arts and fighting skills in the movies now. He may be a bona fide action star but his stuff has become too monotonous and repetitive. With 50 years of age, Statham needs a change in style as he cannot keep kicking ass in movies after a decade or two. It would be nice to see him taking some risks now.
7. Liam Neeson:
Neeson has become a trademark action movie star and has been doing a lot of action stuff since quite some time. He may be 65 but that doesn't stop him from kicking ass on screen. But it may be time for him to do some other stuff and take a break from his badass action skills. Neeson has done some great dramatic stuff in his earlier days and he needs to get back on that wagon.
6.Samuel L Jackson:
The actor has appeared in more than 100 movies and has been active 1972 on the big screen. Some of his recent work in movies like Oldboy, RoboCop, Barely Lethal, The Legend of Tarzan, Kong: Skull Island has not been up to his acting talent. It almost seems like Jackson is following the paycheck and is interested in commercial stuff these days. He needs to get back with Tarantino and make some artistic and amazing stuff that he is more than capable of.
5. Michelle Rodriguez:
Another actor that has been defined by a certain type of roles and has become a repetitive actor is Michelle Rodriguez. She usually plays the strong feisty roles and has acted in 5 Fast and Furious films. While Rodriguez must be applauded for the fact that she made her own type and did not resort to the stereotypical roles but she needs to take a break from her usual roles and do something we have not seen her do before.
4. Bruce Willis:
There was a time when Bruce Willis was the biggest movie star and gave mega blockbusters. Since the past few years, he has been on the downside of his career and has made a reputation for being difficult to work with. We miss the Willis from 6th sense and need to see more of that side instead of more Die Hard sequels. Willis might give a good performance in his upcoming collaboration with M. Night Shyamalan so we are keeping our fingers crossed.
3. Morgan Freeman:
One of the legends of Hollywood Morgan Freeman has given amazing and memorable performances in his career. Even at 80 Freeman shows no signs of putting down the flag and keeps on working with dedication but his roles have become similar. He usually appears in movies and his character advances the plot. He has appeared in many franchises and commercial films and now he needs to get back his classic style and give us more movies like Shawshank!
2. Vin Diesel:
People have almost forgotten that Diesel came into Hollywood by writing, directing, producing and starring in his own features. He has worked with great directors in the past and then started his Fast and the Furious franchise that has been churning up millions and Diesel is loving it. It won't be wrong to say that Diesel loves playing it safe and has been working in his famous franchises most of the time since the past decade.
 1. Johnny Depp:
Does anyone remember the Depp of 'Finding Neverland','Ed Wood' or 'Gilbert Grape'? Well no because the first thing that comes to mind when we think of Johnny Depp is 'Pirates of the Caribbean'. Seriously for how long are they going to keep making those movies? Depp has worked in many franchises and is known as a character actor but his soft artistic side that made him famous has been drifting away as we watch him be a pirate on screen almost every other year and laugh at his quirky sense of humor.
Don't Miss: 10 Hottest Women Whose Favorite Pastime Is Sleeping With Men