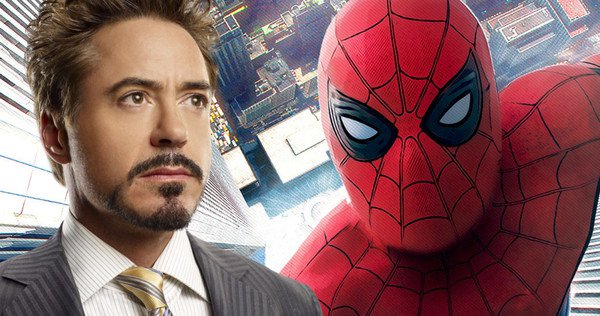 One of the coolest things in MCU is the team-up of Spider-Man and Iron Man in Spiderman: Homecoming. The previous team-up between the most recognizable characters of Marvel was seen in Captain America: Civil War and that gave us a first impression how Tony Stark and Peter Parker worked as a team. So today, we bring you five instances where Spider-Man and Iron Man teamed up and fought against each other.
Marvel Team-Up #9-11 (1973)
This one was one of the coolest initiations by Marvel which brought several superheroes from their solo adventures into a team and to join the Avengers. So ultimately Marvel made this happen and it brought two of the important cats Spider-Man and Iron Man together. In the 9# issue, Tony and Peter join hands together to fight the Kang the Conqueror to save the Avengers.
 Marvel Team-Up #72 (1978)
After 1973's team, Iron Man and Spider-Man again team up after five years. Both the super heroes join hands against Wraith and Whiplash this time. Maggie crime family hires Wraith and Whiplash to take on the two Avengers. Whiplash gets a strong control over Spider-Man, while Iron Man manages to prevail. Well, the victory comes after Wraith turns to the good side assisting Spider-Man and then Iron Man defeats Whiplash.
 Secret Wars (1984)
Secret Wars is not only one of the biggest team-ups of Spider-Man and Tin Man, but it is Marvel's one of the biggest in the comic book universe. In this 12-year series, Beyond, a cosmic identity transports some villains and superheroes in his battlefield to see them fight. And this one includes the origin story of Spider Man's symbiote suit.

 Amazing Spider-Man Annual #3 (1966)
The wall-crawler has not always been one of the Mightiest Superheroes of Earth, he regularly appeared as an Avenger. In Amazing Spiderman Annual #3, the major Avengers like Captain America, Thor, and Iron Man were thinking about including the web-slinger Spider-Man in the Avengers. After a long consideration, Spider-Man was formally invited to be a part of the team. But then Spidey thinks of showing his fighting prowess. He takes on every Avenger and gives a tough fight to each one including Iron Man. 
Invincible Iron Man and Amazing Spider-Man (2015-16)
If we take a look at last year's Invincible Tin Man, there were several supporting characters of Peter Parker who appeared in Iron Man title. Mary Jane Watson works with Tony Stark asks help from Spiderman in Tokyo after Rhodey's kidnapping. But this seems to be for a short time. In Amazing Spiderman #13, the two characters are set against each other.
Don't Miss: 4 Sidekicks Who Betrayed Their Superhero Friends